Here's an easy recipe for mushroom lovers. Serve this mushroom meatloaf with marsala wine sauce or brown gravy and pair it with a side of mashed potatoes and sauteed greens.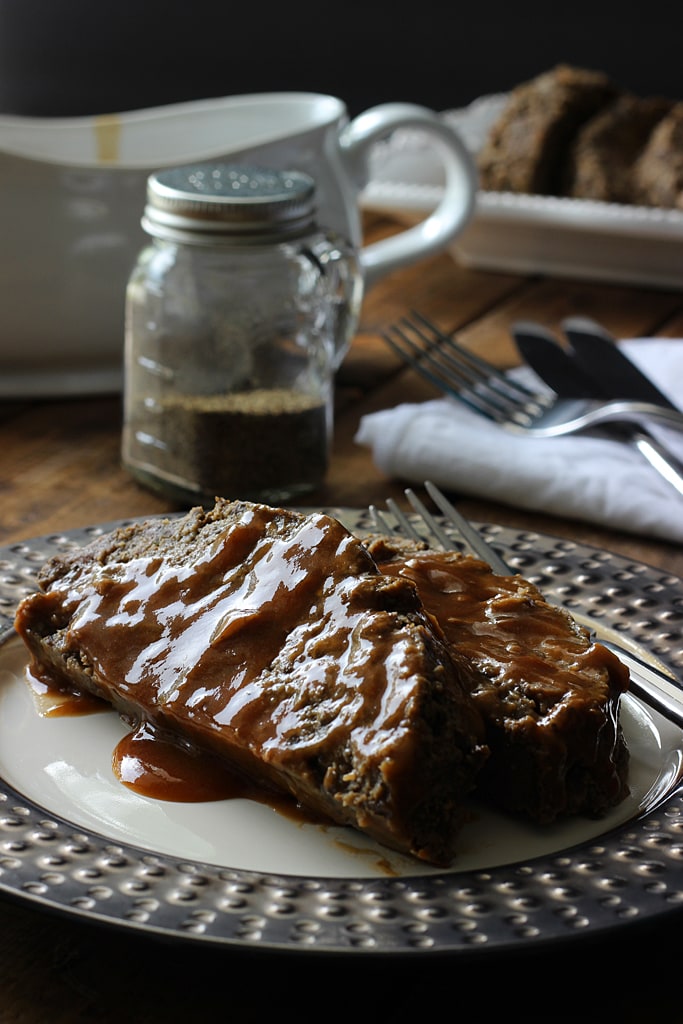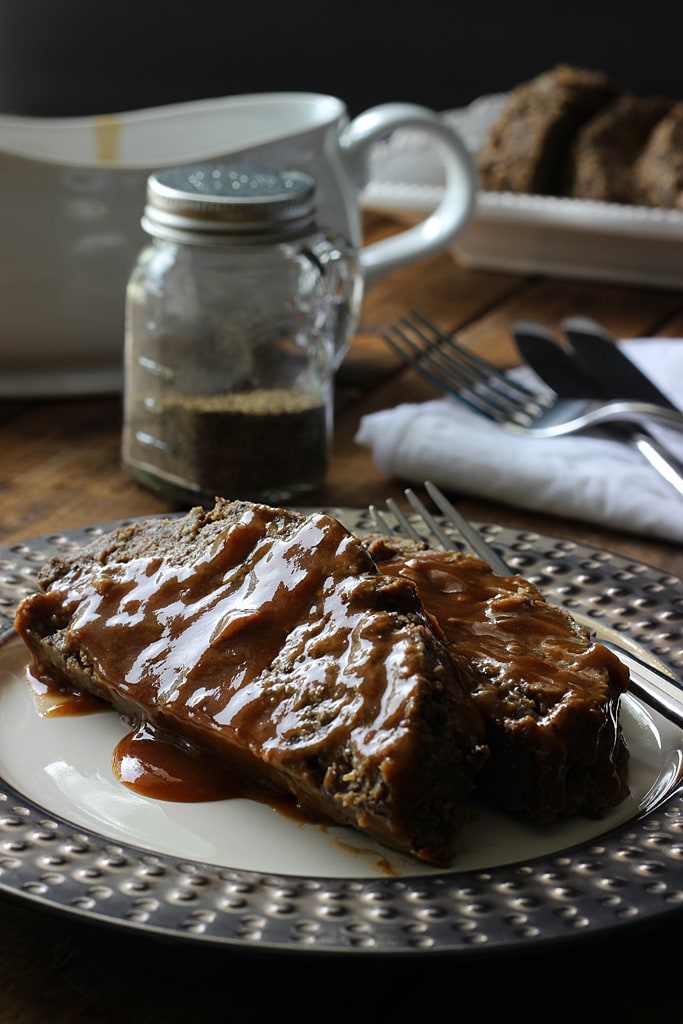 This mushroom meatloaf is a mix of ground beef and a generous amount of Portobello mushrooms. Smother it in some brown gravy or marsala sauce and serve with mashed potatoes and some greens for a comforting and elegant homecooked meal.
It's a slightly less conventional take than the classic meatloaf, just like this Italian-style meatloaf with its promising layer of melted cheese on top and its Parmesan cheese and Italian breadcrumb filling topped with marinara sauce.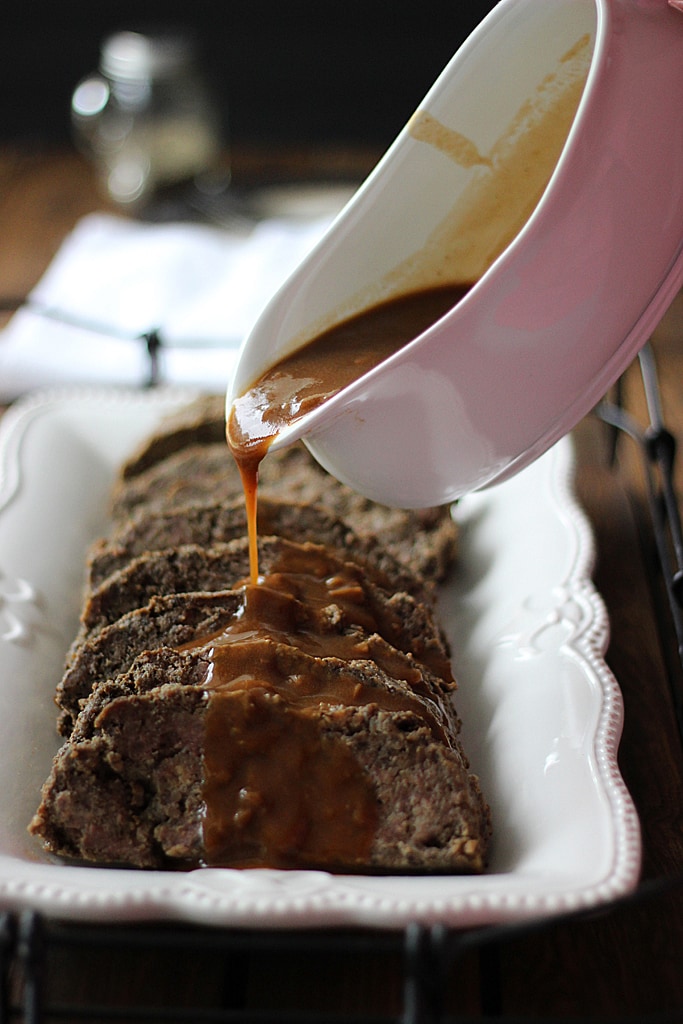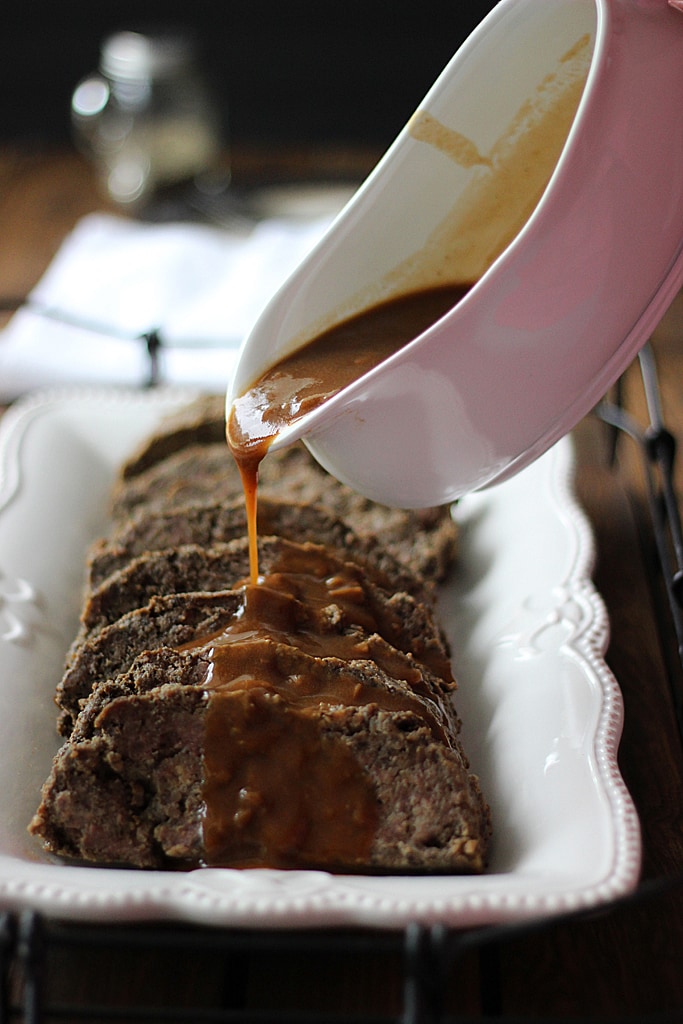 For this mushroom meatloaf, you'll need gravy as part of the magic. Any kind of gravy will work although I'd recommend either mushroom, onion, brown gravy, or a Marsala sauce. Let's start cooking!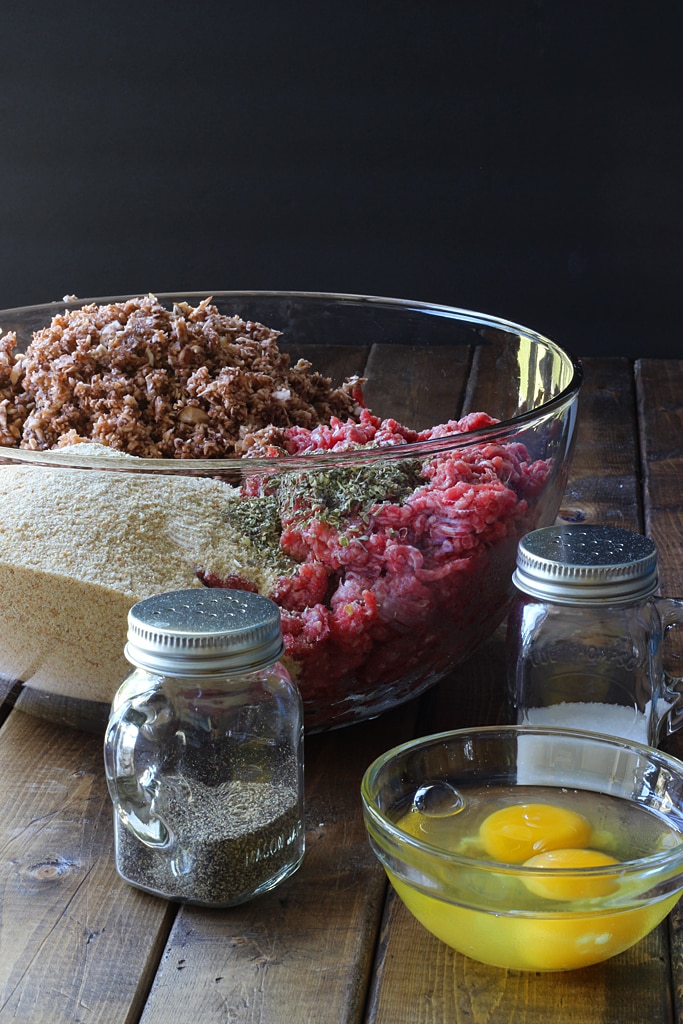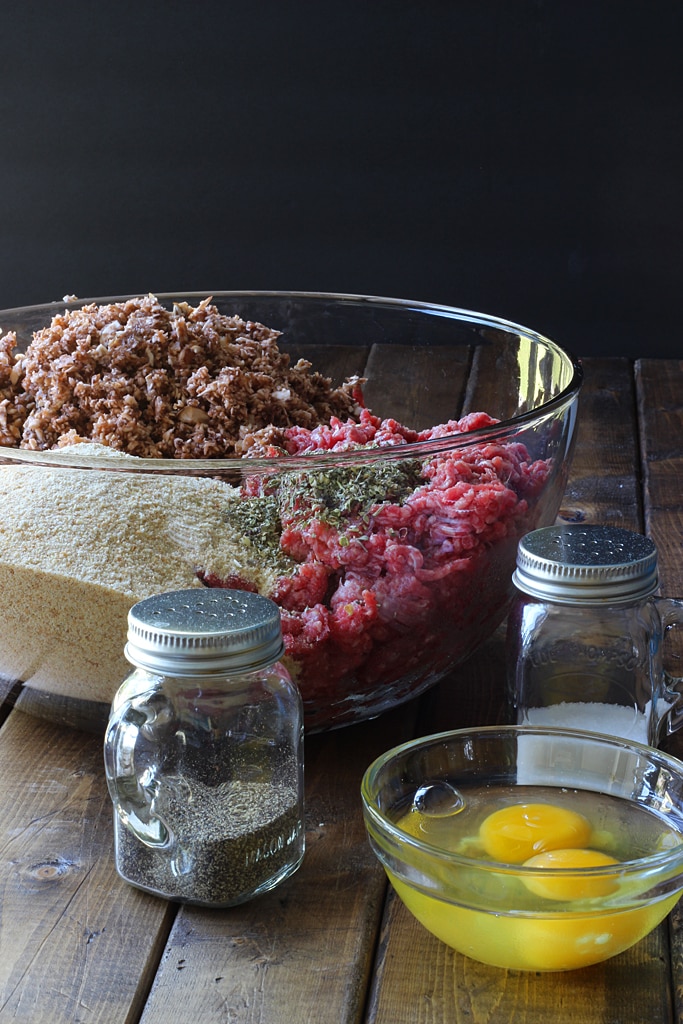 MUSHROOM MEATLOAF RECIPE TIPS
Here are all the ingredients to make this wonderful meatloaf: ground beef, breadcrumbs, mushrooms, onions, garlic, eggs and some seasonings of Worcestershire sauce, Italian seasoning and salt and pepper.
Find the largest mixing bowl you have and use your hands. Your hands are your best tools here, so dive right into it. Form it into a nice loaf shape you can bake on a baking sheet later. It isn't as time-consuming as shaping meatballs. I'm used to making a big batch of 50-ish homemade Parmesan meatballs and this did not take up as much time.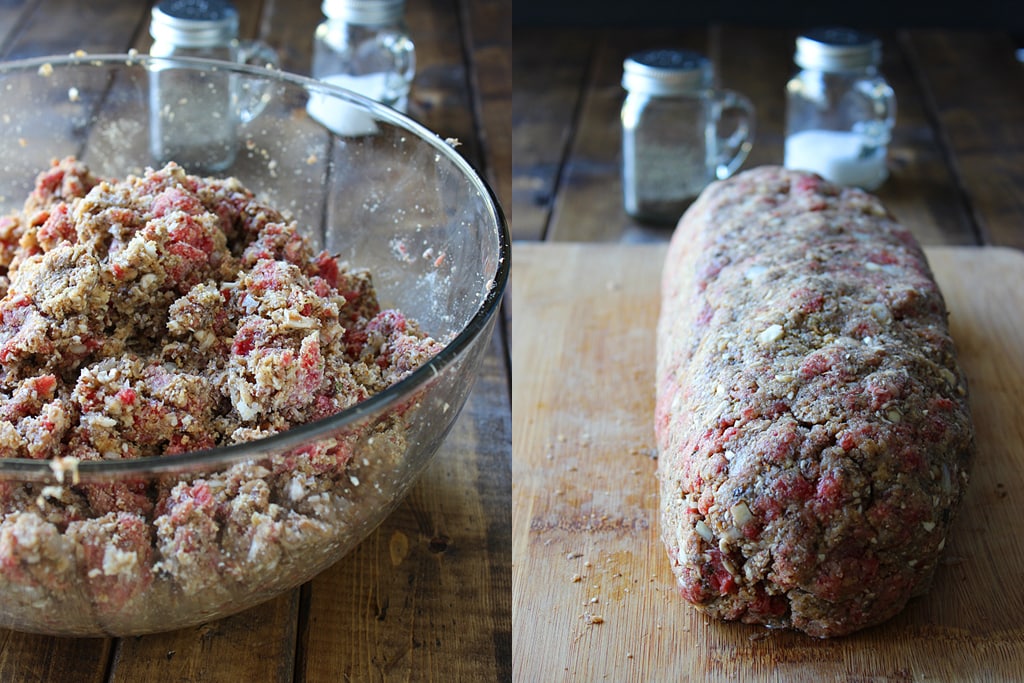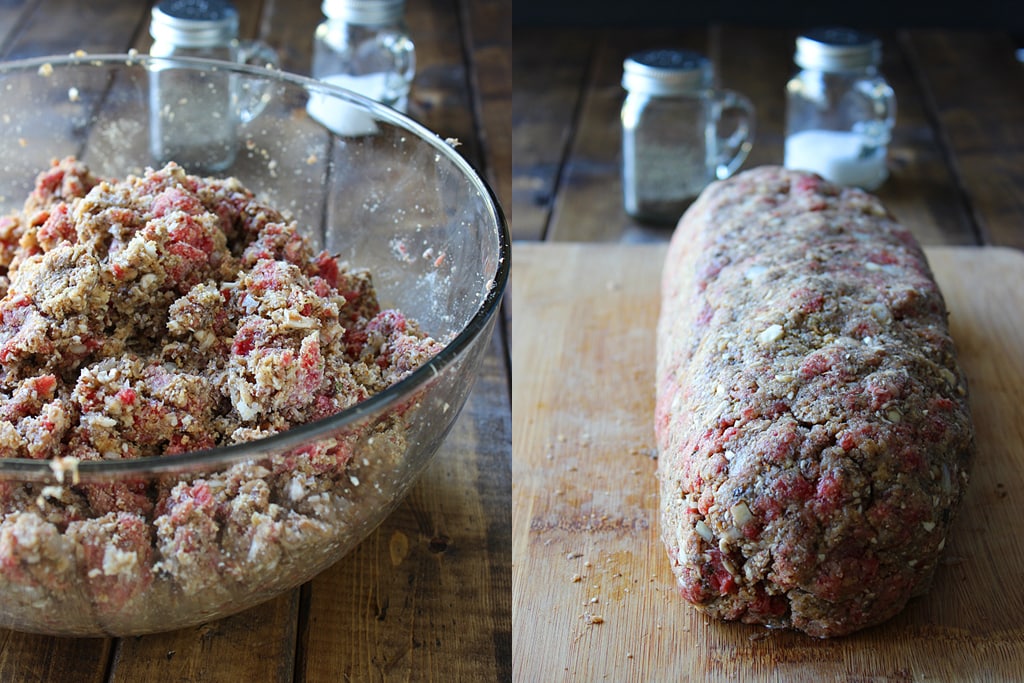 As for the mushrooms, you can use shiitake or portobello. Shiitake was kinda expensive so I went with portobello mushrooms. Do yourself a favor and buy them pre-sliced if you can. The bulk of the work is blitzing it in a food processor so it's finely chopped. It didn't pulse well in the blender for me so I had to use my teeny tiny food processor and do it in batches of one million. So pre-sliced mushrooms will cut down some of your time at the very least.
Then we bake it. At this point, you can sit there twiddling your thumbs, or clean up, or go chase the cat around the house. It'll take about 45 minutes but that's really not bad for one of those cook-once-eat-all-week-long meals. Unless you're cooking for plenty of company. Let it rest a little so it doesn't fall apart when you slice it. The longer you let it rest, the easier it is to slice through it without having meatloaf bits everywhere.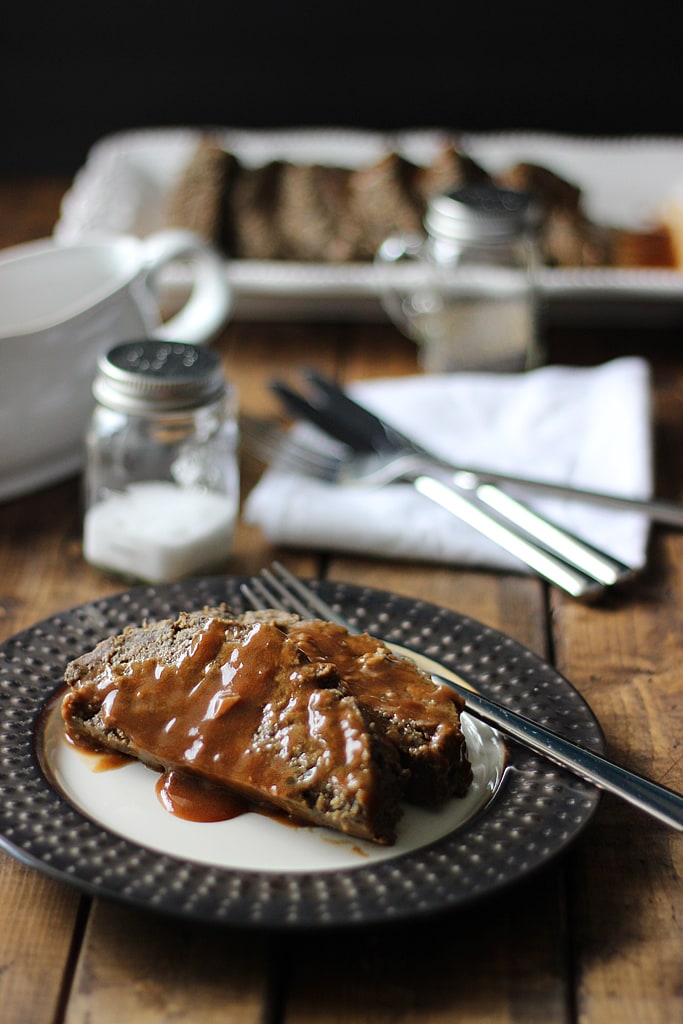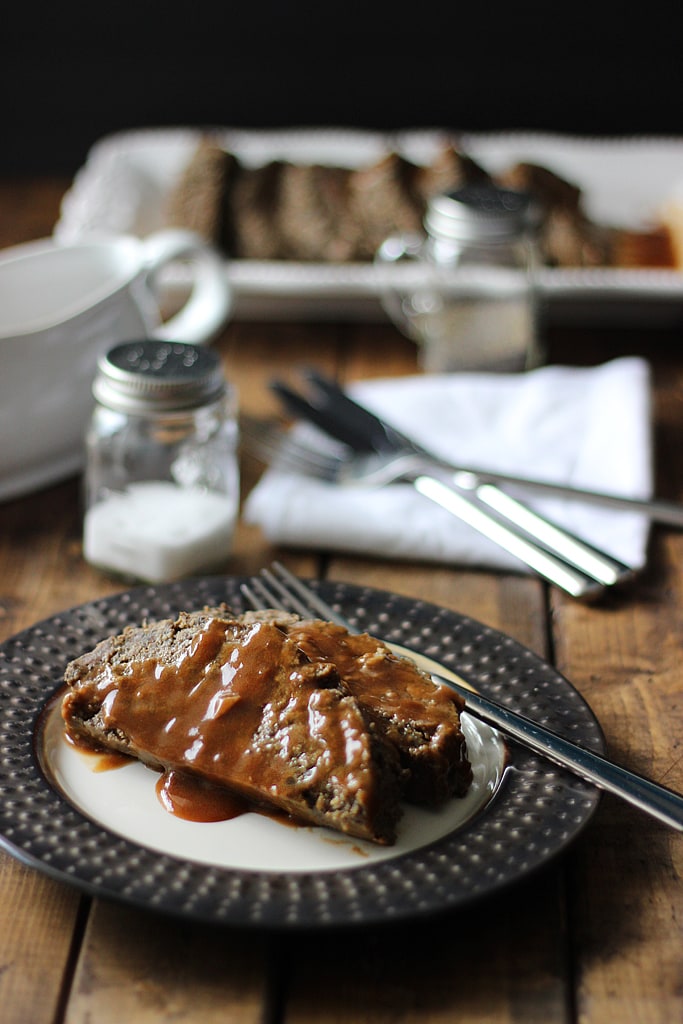 And there you have it. Now bring in those mashed potatoes and maybe some sauteed greens and you have one heck of a dinner. Enjoy!
MORE MUSHROOM RECIPES TO TRY
Did you make this recipe? Rate it!
♡ If you liked this recipe, giving it a star rating ★★★★★ in the comments below really helps! For more recipes, subscribe to my newsletter or follow me on Facebook, Instagram and Pinterest.
Print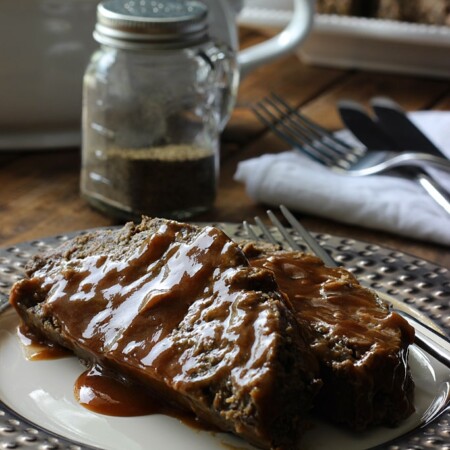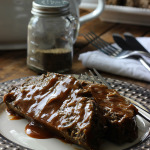 Mushroom Meatloaf
---
Author:
Total Time: 1 hour
Yield: 12 1x
Description
Serve this mushroom meatloaf with marsala wine sauce or brown gravy and pair it with a side of mashed potatoes and sauteed greens.
---
2 lb. lean ground beef
2 cups breadcrumbs
1 lb. portobello mushrooms
1/2 yellow onion, diced
2 tablespoons garlic, minced
2 large eggs, beaten
4 teaspoons Worcestershire sauce
1 tablespoon Italian seasoning
Salt and pepper to taste
---
Instructions
Pulse the onions, garlic and mushrooms in a food processor until finely chopped.
Combine ground beef, breadcrumbs, mushroom mixture, eggs and seasonings and mix thoroughly.
Shape it into a loaf with your hands and place it on a greased baking sheet.
Bake at 350°F for 45 minutes or until a meat thermometer reads 160°F in the center of the meatloaf.
Let it stand for 10 minutes before slicing.
Dish and serve hot with gravy of your choice.
Enjoy!
Prep Time: 15 mins
Cook Time: 45 mins