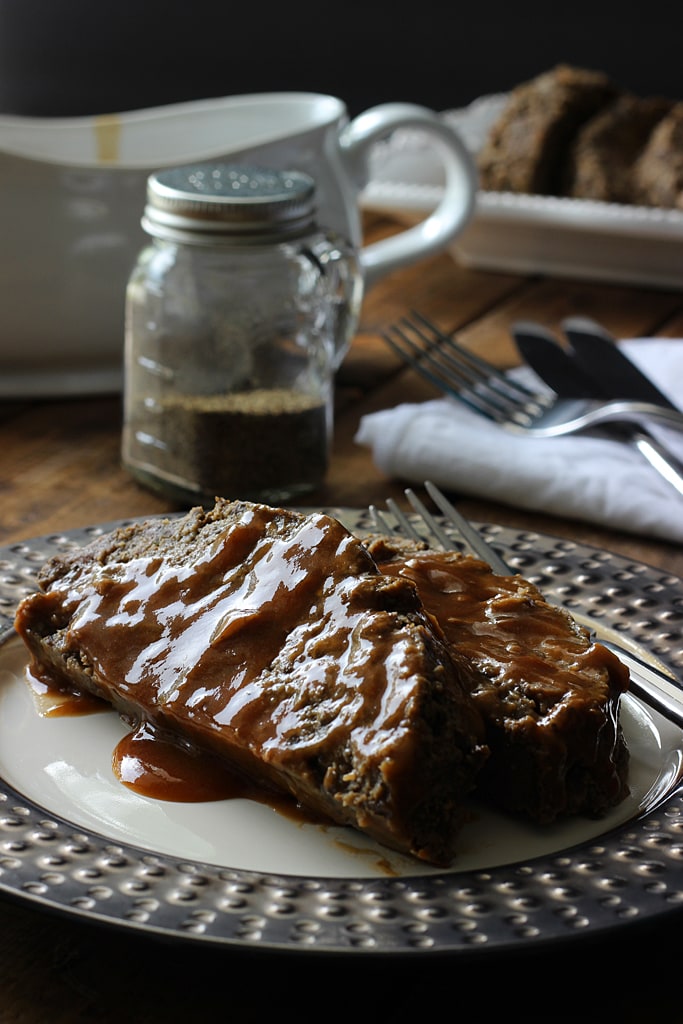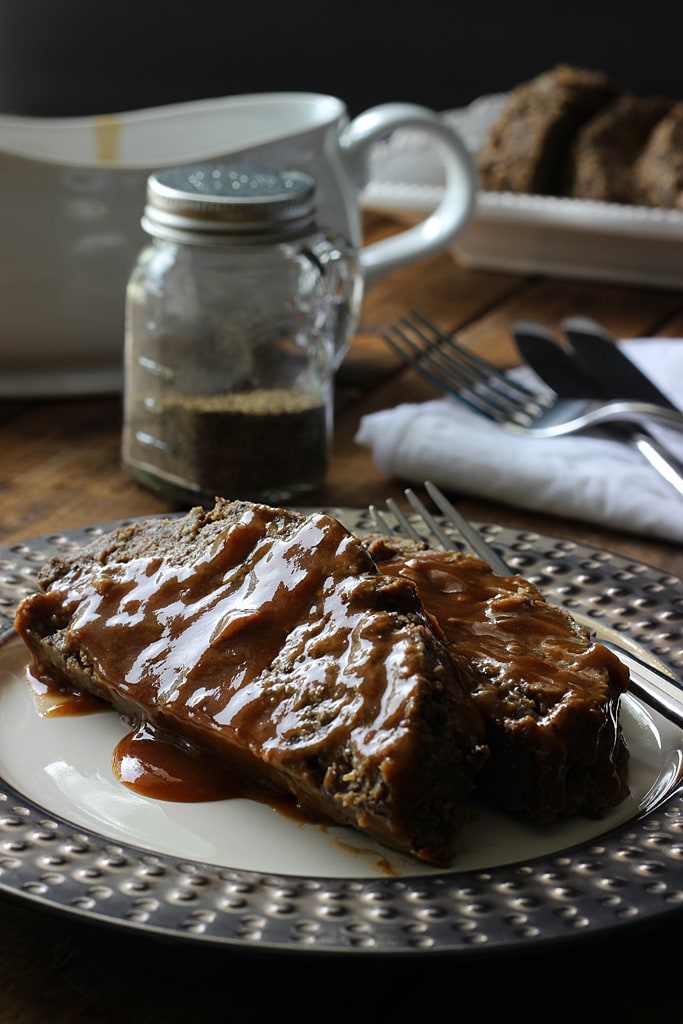 I've been hearing how meatloaf is boring or how no one really likes meatloaf compared to oh, a trendy plate of meatballs. So I've always made it a point to make sure the meatloaves on here are never boring, or at the very least slightly unconventional from the standard ground beef, breadcrumbs, egg, some seasonings and a layer of ketchup.
People liked my Italian-style meatloaf. Maybe it was that promising layer of melted cheese.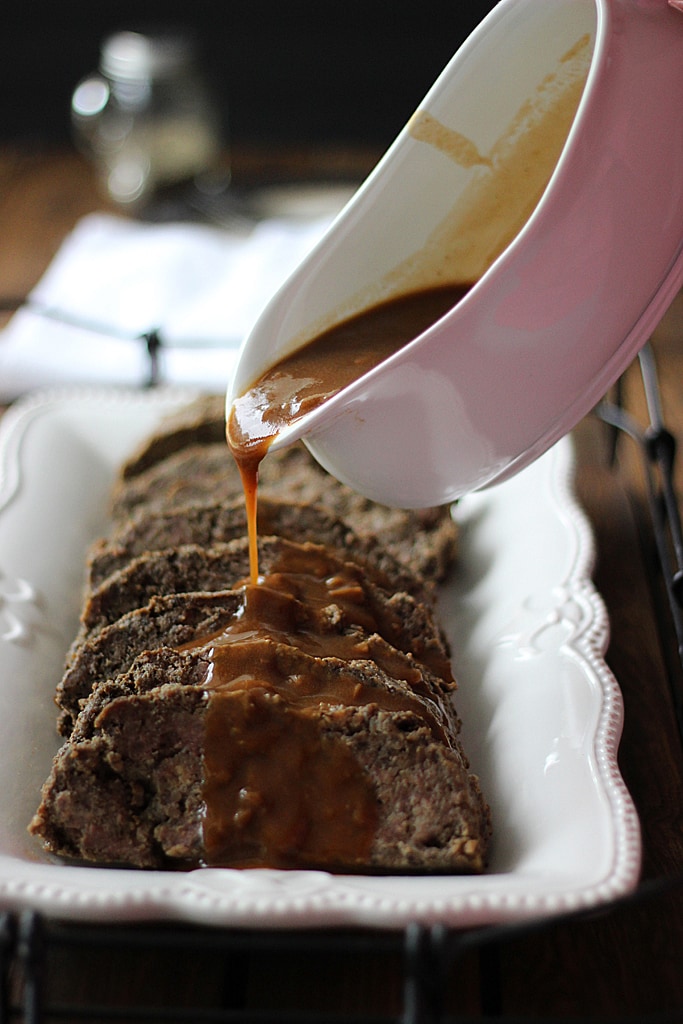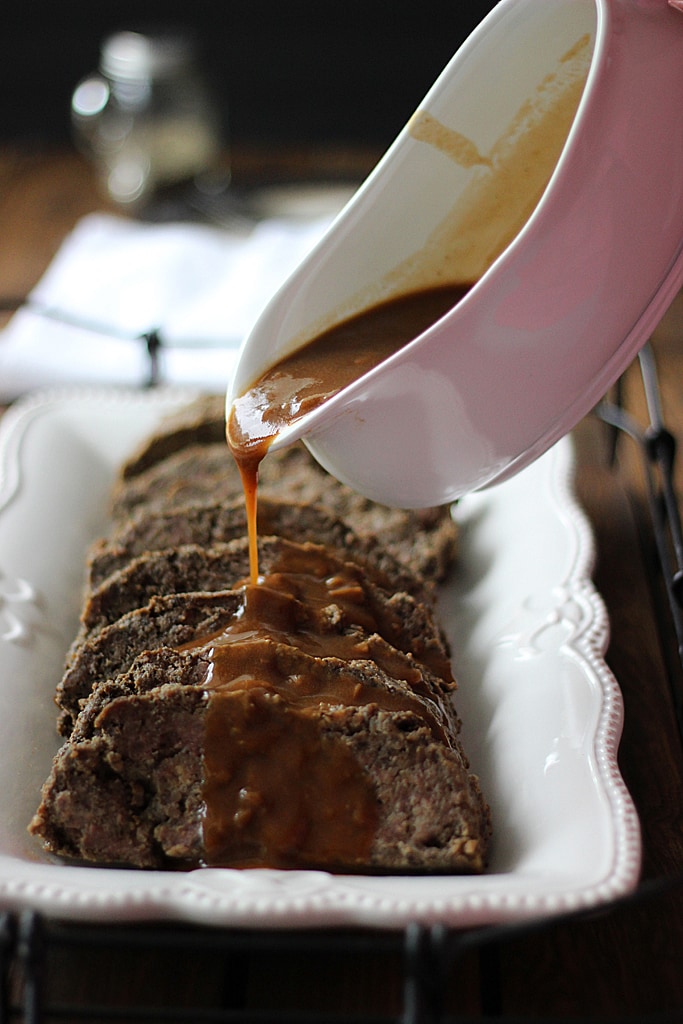 So today let's try a mushroom meatloaf.  You'll need gravy as part of the magic. Any kind of gravy you want although I'd recommend either mushroom, onion, beef or Marsala. You'll want to douse it in tons of gravy and have it with a side of mashed potatoes with maybe more gravy. Because you can never have enough of gravy.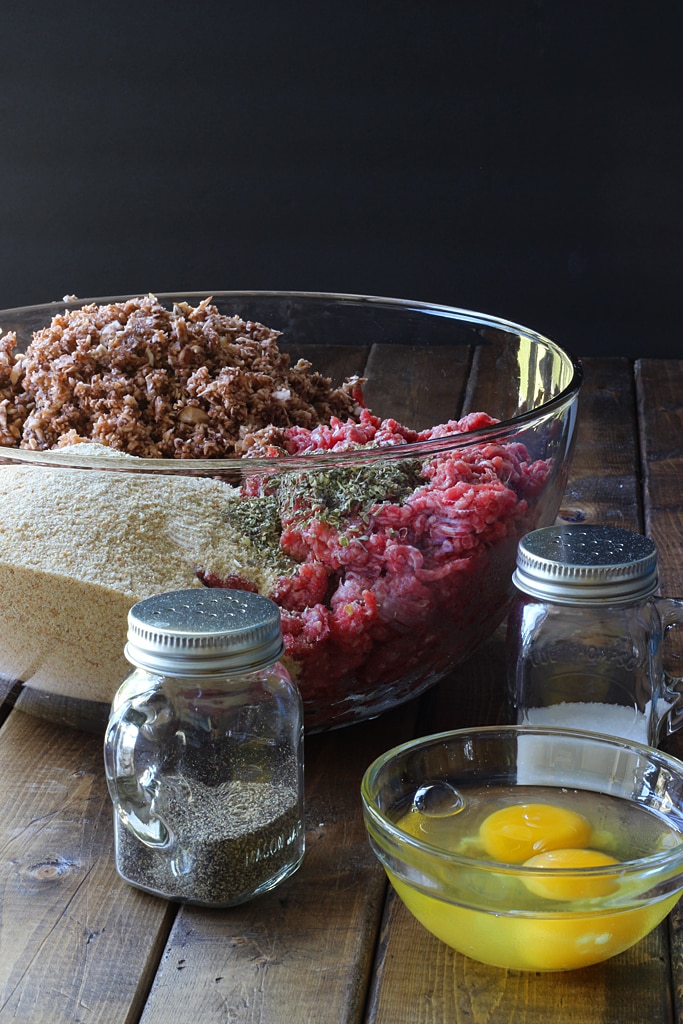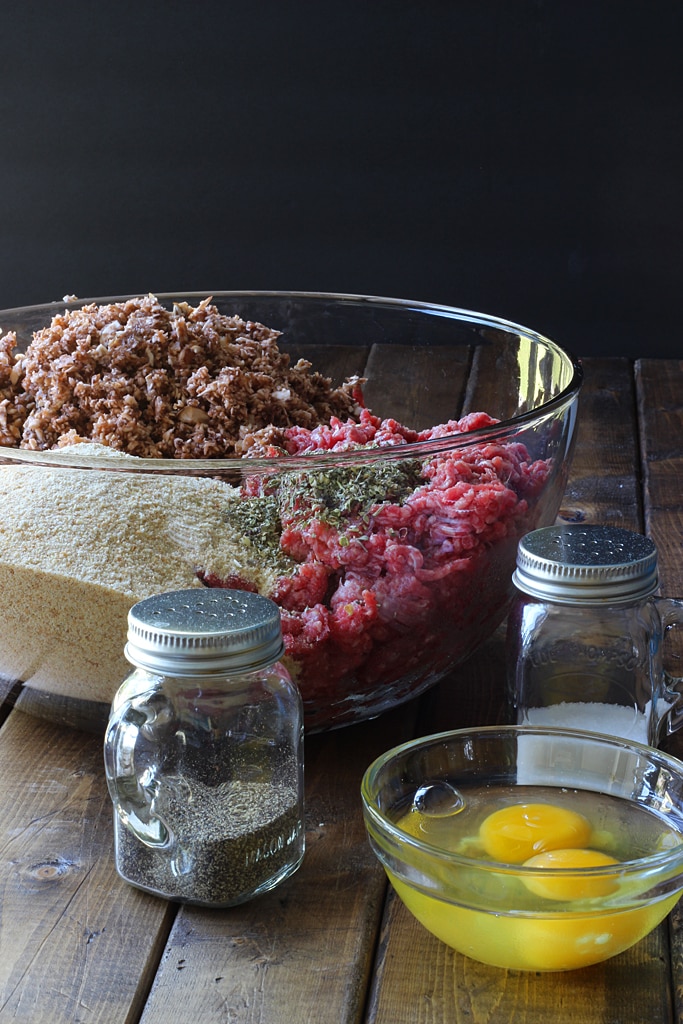 There it is. All the ingredients you'll need to make it happen. Ground beef, breadcrumbs, mushrooms, onions, garlic, eggs and some seasonings of Worcestershire sauce, Italian seasoning and salt and pepper. I had fun putting it all together like that and yeah it looks like a lot but I actually managed to mix it all up in that bowl. Use your hands of course. No dainty mixing with mixing spoons. Your hands are your best tools here, so dive right into it. It'll be pliable, make squishy noises but will obey your touch.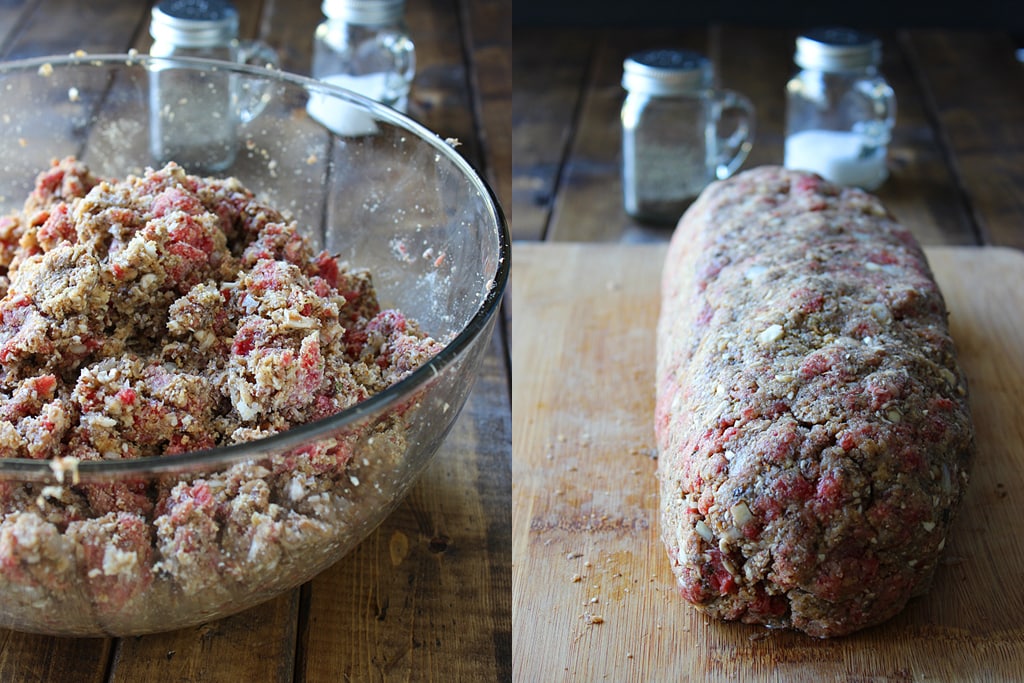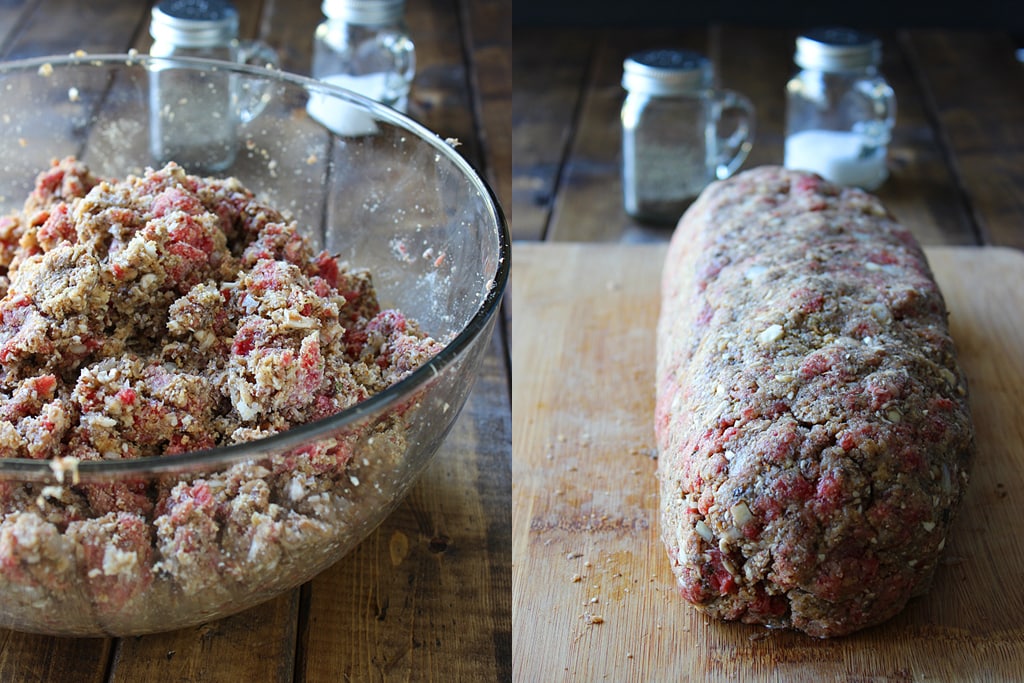 And it definitely doesn't take as much time as shaping meatballs. Mix, mix, mix and then command it to become a loaf. Not a very pretty loaf but it'll look better later. Heck, you can even shape it any which way you want. A star, a pie, a volcano…but it may be tougher distributing the creative ones equally.
As for the mushrooms, you can use shiitake or portobello. Shiitake was kinda expensive so I went with portobello mushrooms. Do yourself a favor and buy them pre-sliced if you can. The bulk of the work is blitzing it in a food processor so it's finely chopped. It didn't pulse well in the blender for me so I had to use my teeny tiny food processor and do it in batches of one million. So pre-sliced mushrooms will cut down some of your time at the very least.
Then we bake it. At this point you can sit there twiddling your thumbs, or clean up, or go chase the cat around the house. It'll take about 45 minutes but that's really not bad for one of those cook-once-eat-all-week-long meals.Unless you're cooking for plenty of company.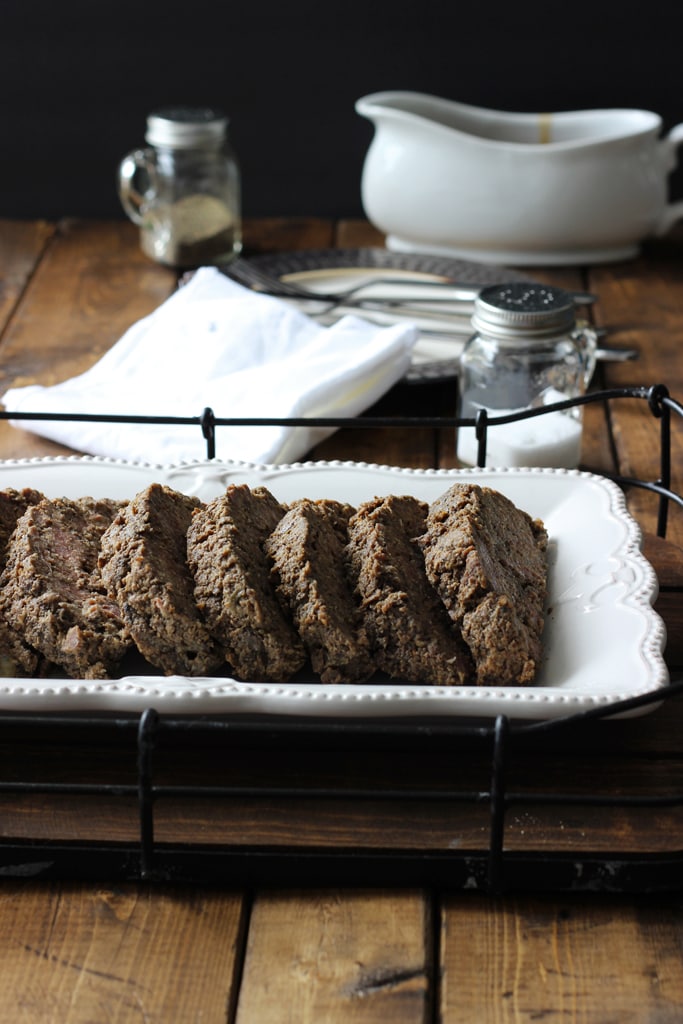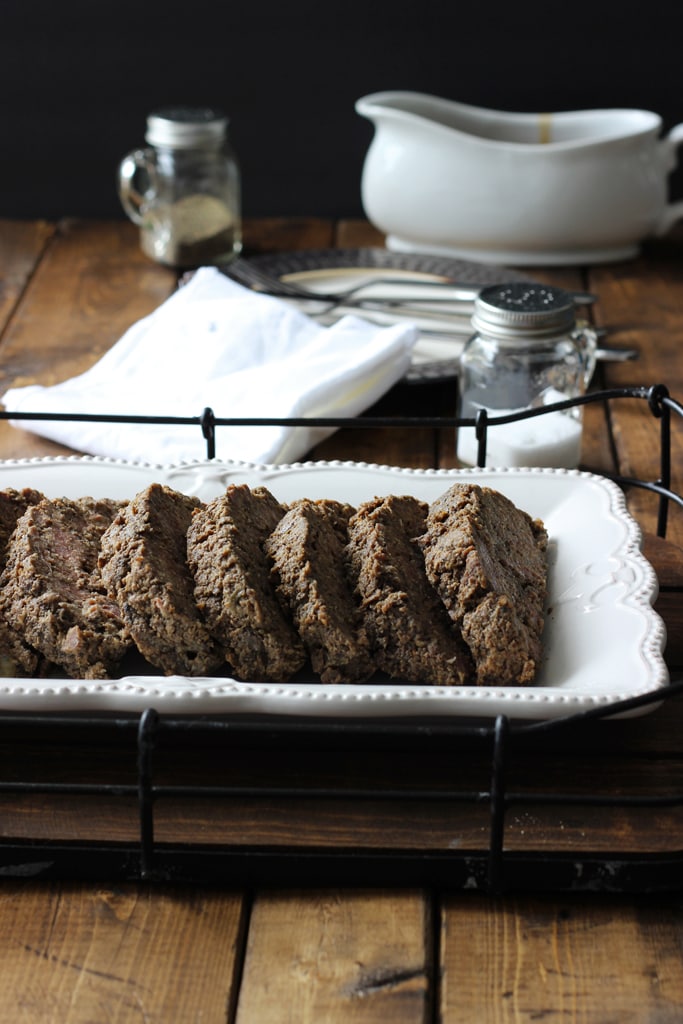 Let it rest a little so it doesn't fall apart when you cut it. The longer you let it rest, the easier it is to slice through it without having meatloaf bits everywhere. Still doesn't look all that great by itself, I know. That's where the gravy comes in. It is a package deal. Since I apparently suck at making gravy, I've left the option for you guys to pick your favorite, whether it's a gravy mix, canned gravy or making it from scratch. I used mushroom gravy here.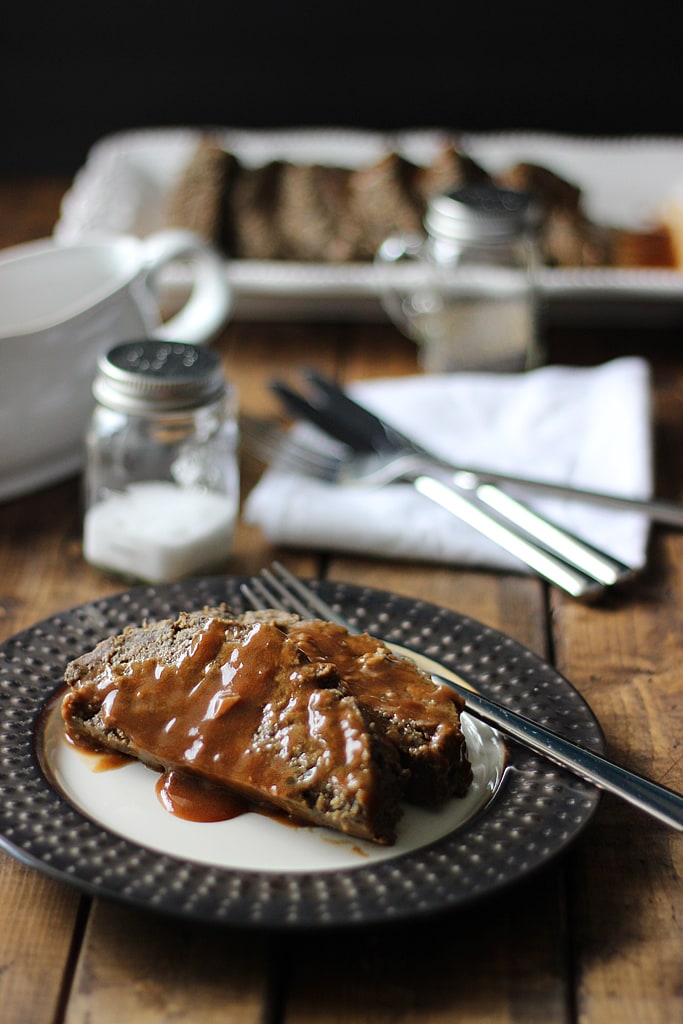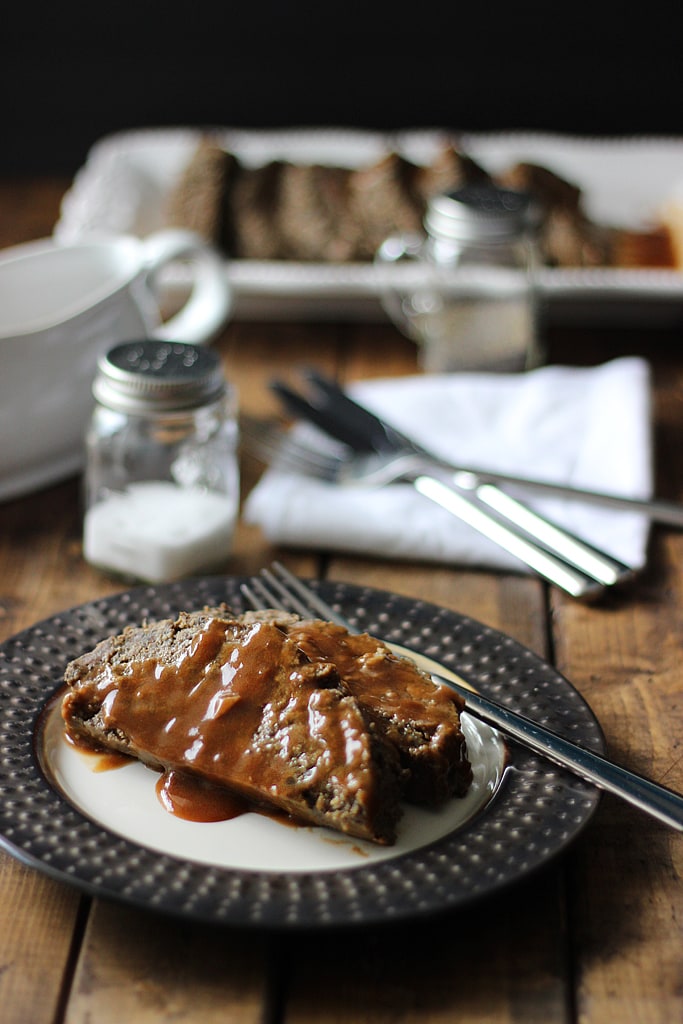 And there you have it. Doesn't this look so much better? Now bring in those mashed potatoes and maybe some sauteed greens and you have one heck of a dinner.
But if you're still not convinced and want some meatballs aaaaanyway…here's an army of Parmesan meatballs or a dainty plate of spaghetti and meatballs for you!
Print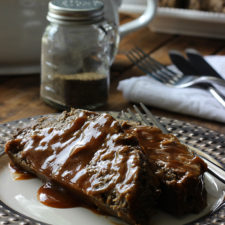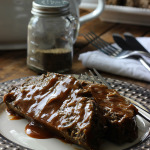 Mushroom Meatloaf
---
Author:

Prep Time:

15 mins

Cook Time:

45 mins

Total Time:

1 hour

Yield:

12

1

x
2

lb. ground beef

2 cups

breadcrumbs

1

lb. shiitake/portobello mushrooms

1/2

yellow onion, diced

2 tablespoons

garlic, minced

2

eggs, beaten

4 teaspoons

Worcestershire sauce

1 tablespoon

Italian seasoning
Salt and pepper to taste
---
Instructions
Pulse the onions, garlic and mushrooms in a food processor until finely chopped
Combine beef, breadcrumbs, mushroom mixture, eggs and seasonings and mix thoroughly
Shape it into a loaf with your hands and place it in a greased baking pan
Bake at 350 degrees F for 45 minutes or until the meat thermometer reads 160 degrees Fin the center of the meatloaf
Let it stand for 10 minutes before cutting
Dish and serve hot with gravy of your choice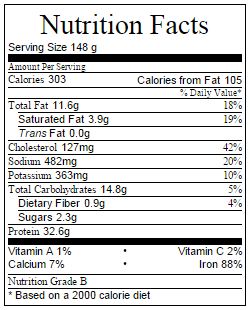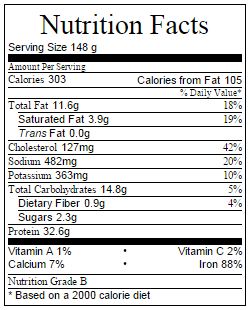 ♡ Affiliate disclosure: As an Amazon Associate, I earn commissions from qualifying purchases from Amazon.com. You can learn more about it here.