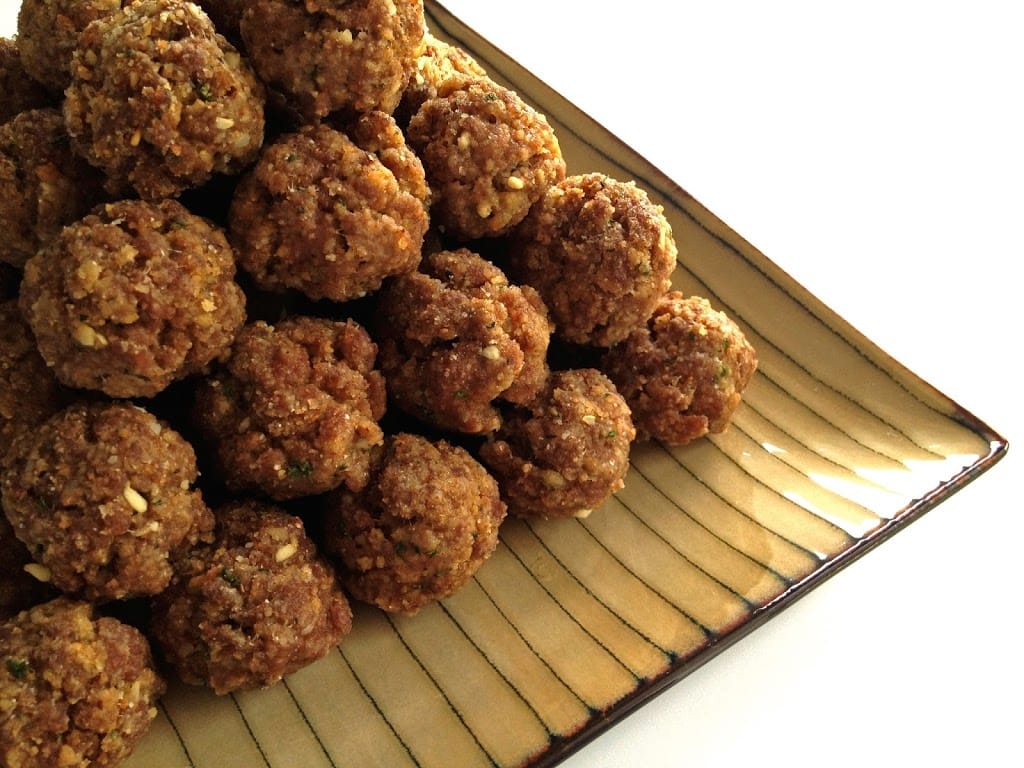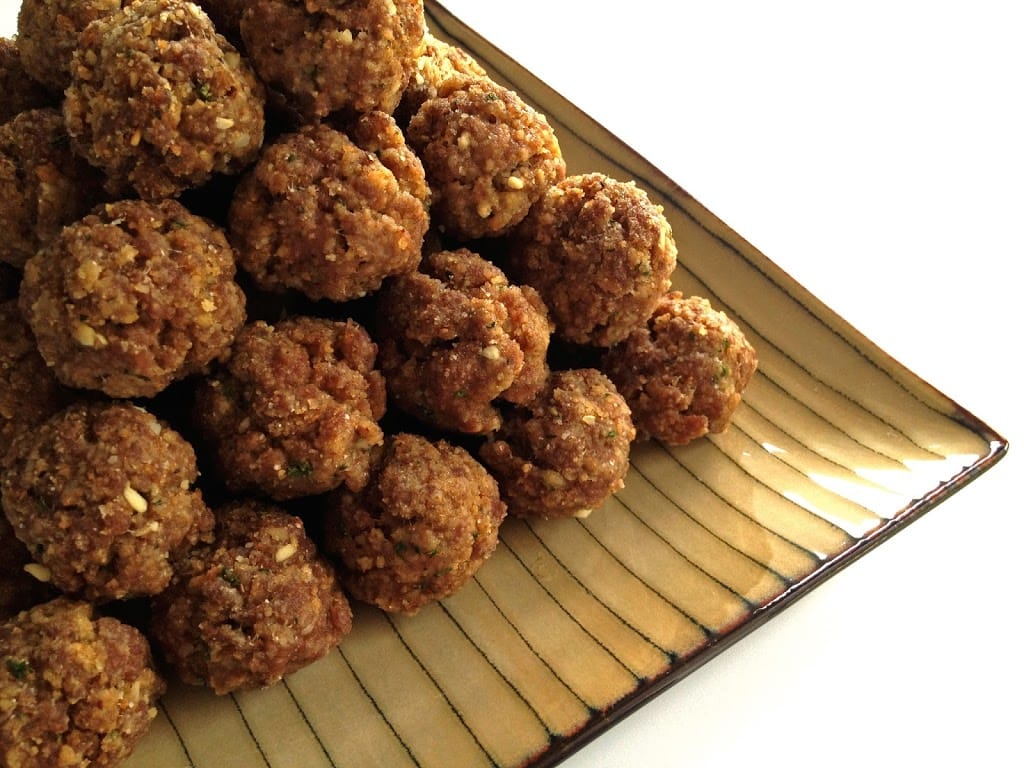 Yes, that's a mountain of meatballs. There, I said it. When I get down and dirty with ground meat to make meatballs, I make meatballs like I mean it. Because why get your hands all messy for a few puny meatballs when you can make an army of them?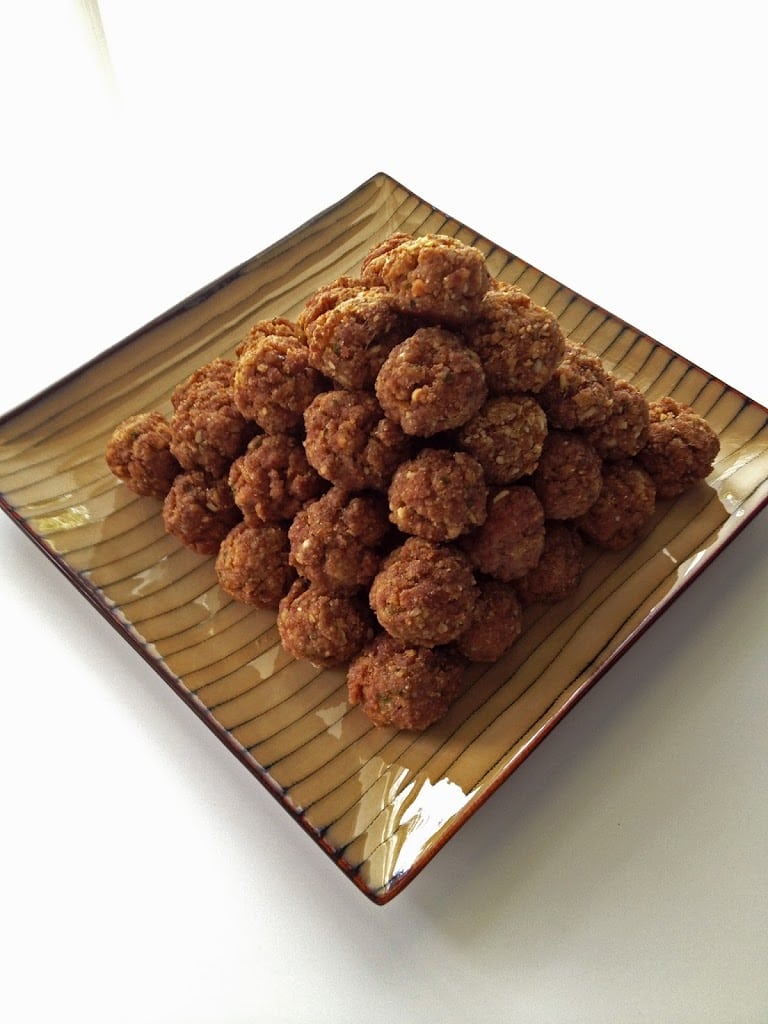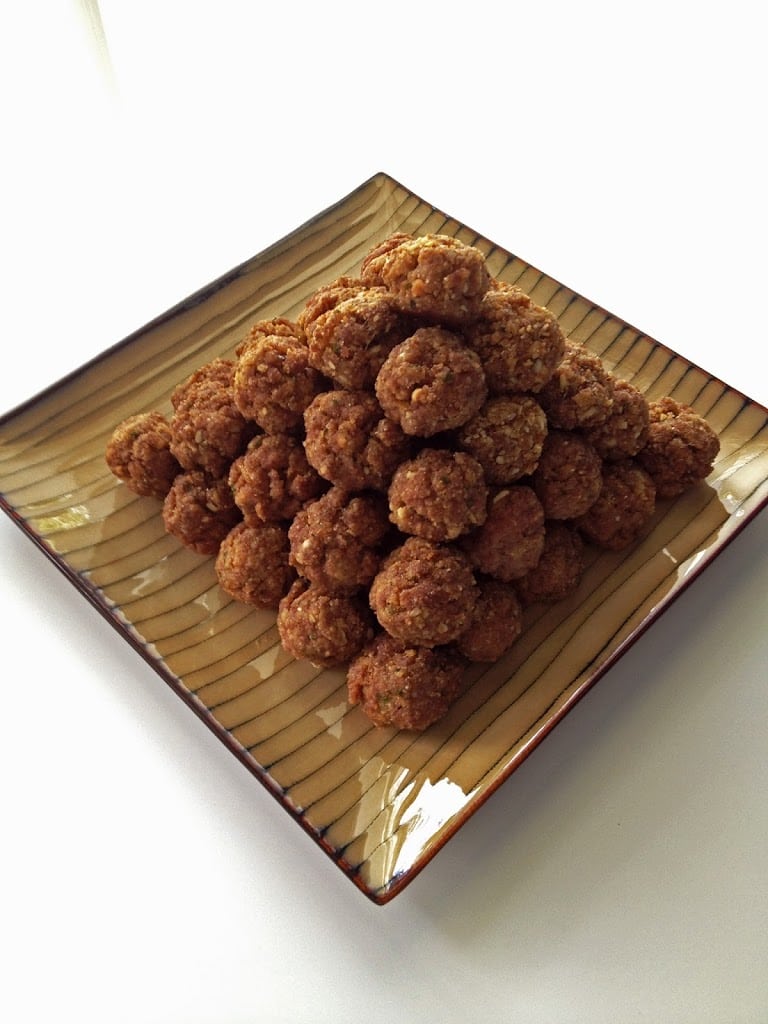 You can send that army marching off into Ciabatta rolls and make a meatball sub. Or drown them in marinara sauce to have a shotgun marriage with spaghetti. You can even make a meatball casserole and bury them with a mountain of cheese! RIP meatballs, helloooo cheese!
So what comes to mind when you think of meatballs? Some might remember as far back as Lady and the Tramp and the romantic scene shared over a plate of meatballs. Or you might think of Subway's pretty decent meatball sub with marinara sauce (which is my favorite). Some might even think of trips to Ikea and the inevitable plate of Swedish meatballs that somehow go hand in hand with buying furniture. I am guilty of this. When I go to Ikea, I must have my Swedish eating meatball ritual and only then do I think about furniture. It annoys the heck out of Mr. Cooking Jar.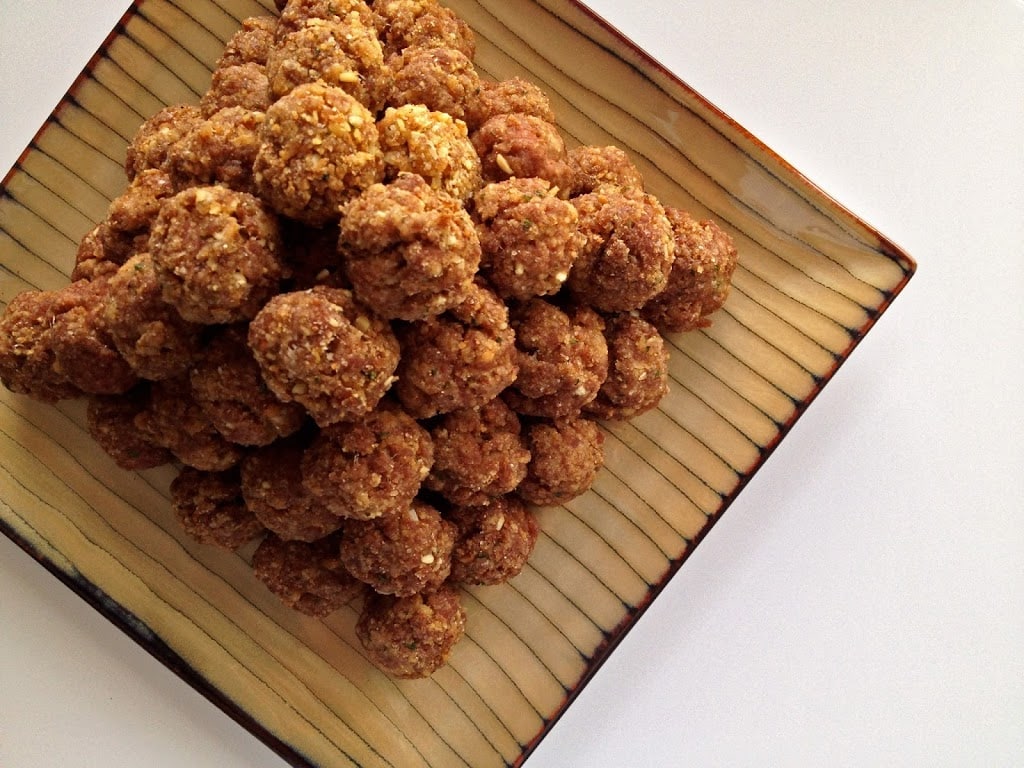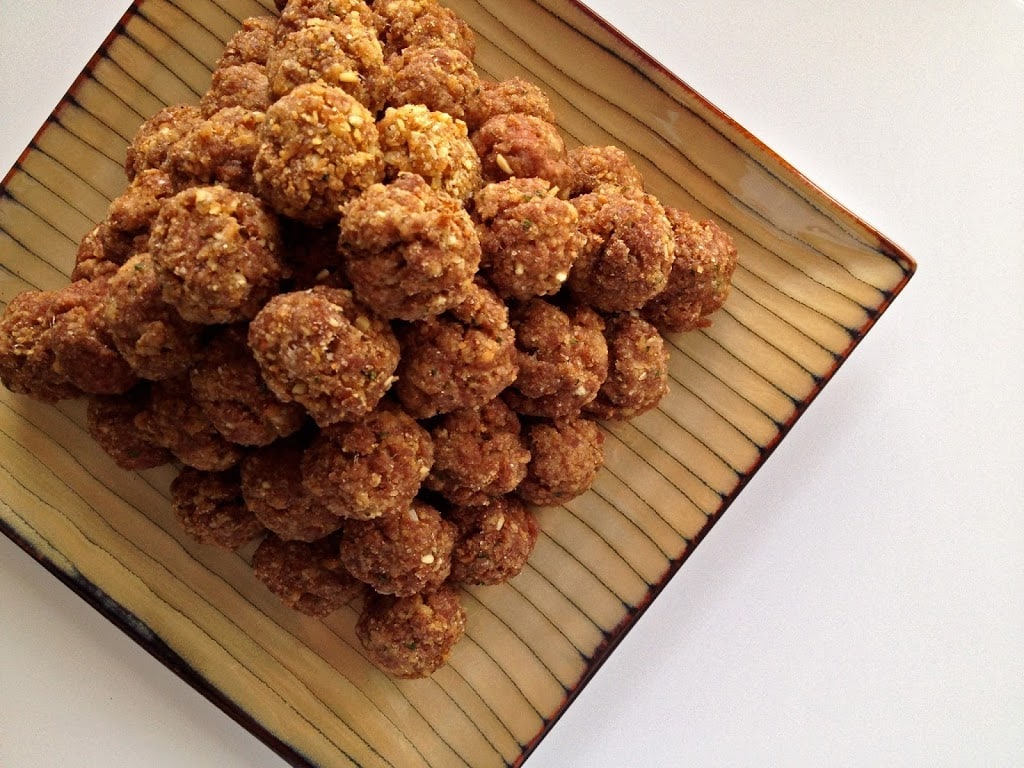 So if you decide to go on this meatball journey with me, don't forget that if you find yourself getting bored after one too many meatball filled days, you can even freeze them for another day. Versatile, forgiving and packed with meaty goodness. What's not to love?
Print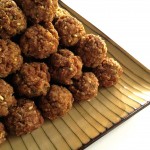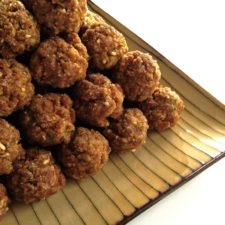 Parmesan Meatballs
---
2

lb. ground beef

2 tablespoons

garlic, minced

2

eggs, beaten

4 teaspoons

Worcestershire sauce

1 cup

Italian breadcrumbs

1 cup

dry Parmesan
Salt and pepper to taste
---
Instructions
Combine all the ingredients in a large mixing bowl and mix them together throughly with your hands
Scoop out about 1 tablespoon worth of meatball mixture and squeeze it several times to pack it tightly
Roll the mixture between the palms of your hands to form a 1 1/2″ meatball
Arrange each meatball on a baking sheet
Bake the meatballs at 425 degrees F for 10-12 minutes
Once cooked, remove from oven and place on cooling rack
Allow the meatballs to cool down before trying to pick them up or they will break apart
Enjoy!
Notes
Makes 55 delicious meatballs
♡ Affiliate disclosure: As an Amazon Associate, I earn commissions from qualifying purchases from Amazon.com. You can learn more about it here.