Velveeta Rotel sausage dip is a 5-ingredient creamy, cheesy queso recipe that is a guaranteed hit at any gathering, party, or game day.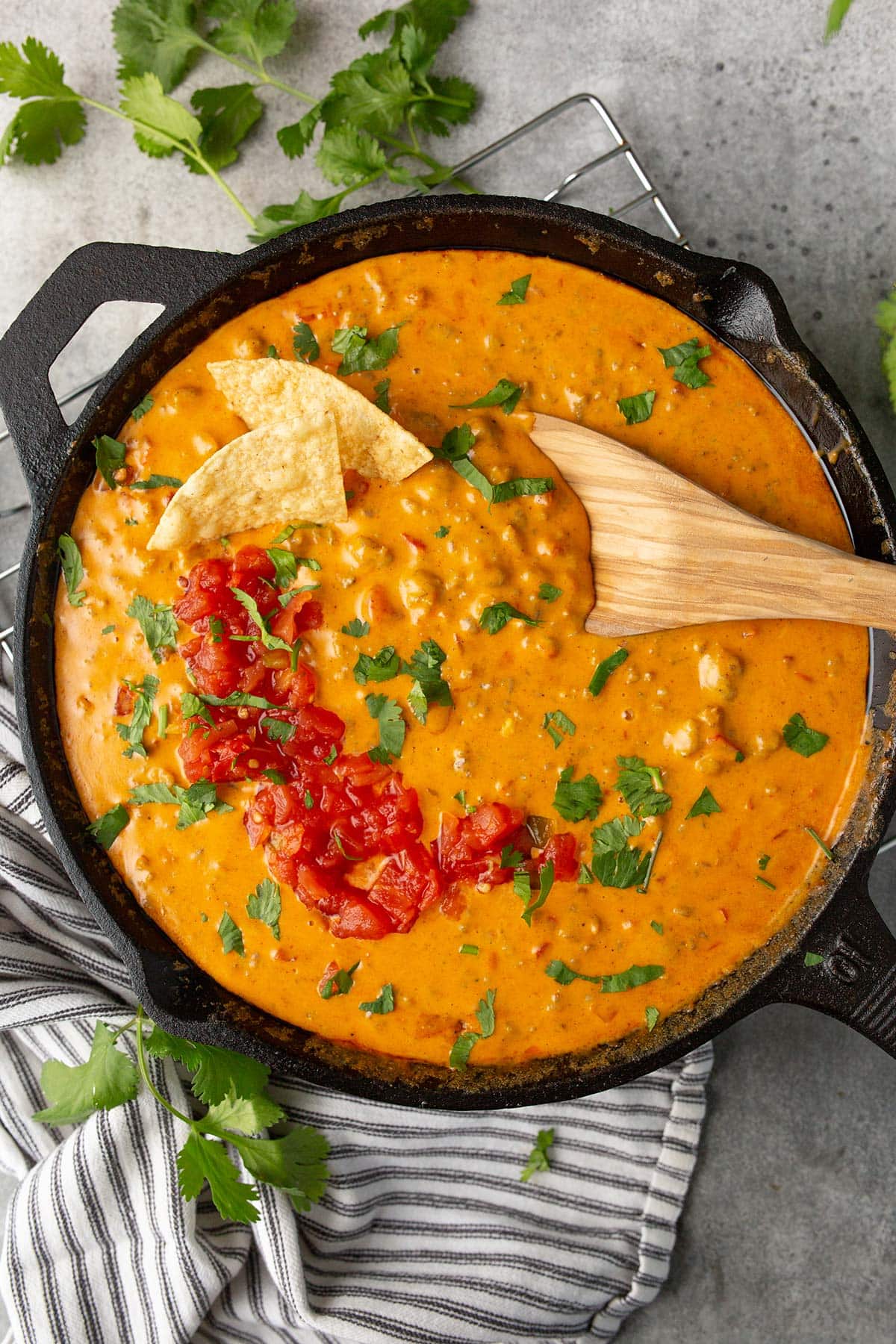 Today we're making an easy, cheesy dip that will go great with tortilla chips, crackers, or pretzels at your next game day, party, or cookout. It's bound to be a crowd favorite with zesty Rotel tomatoes and savory taco-flavored sausage smothered in smooth and melty Velveeta cheese.
There are many ways to build on the flavor and customize it. Load it up with black beans, corn, onions, green chilies, green onions, or fresh jalapeños. You can add more meat choices like bacon bits or chorizo. Add some smokiness to the dip with smoked paprika or ancho chili powder or add some heat with jalapeños, chipotle chili powder, chili powder, or by using Velveeta Jalapeno.
For more options to expand your dip choices, try million dollar dip, jalapeno popper dip, buffalo chicken dip, slow cooker spinach and artichoke dip, or some fresh and zesty pico de Gallo.
Continue Reading…