A no fuss recipe for slow cooker BBQ pulled chicken. Just set and forget until it's time to eat. Serve with coleslaw, pickles and chips or your favorite sides!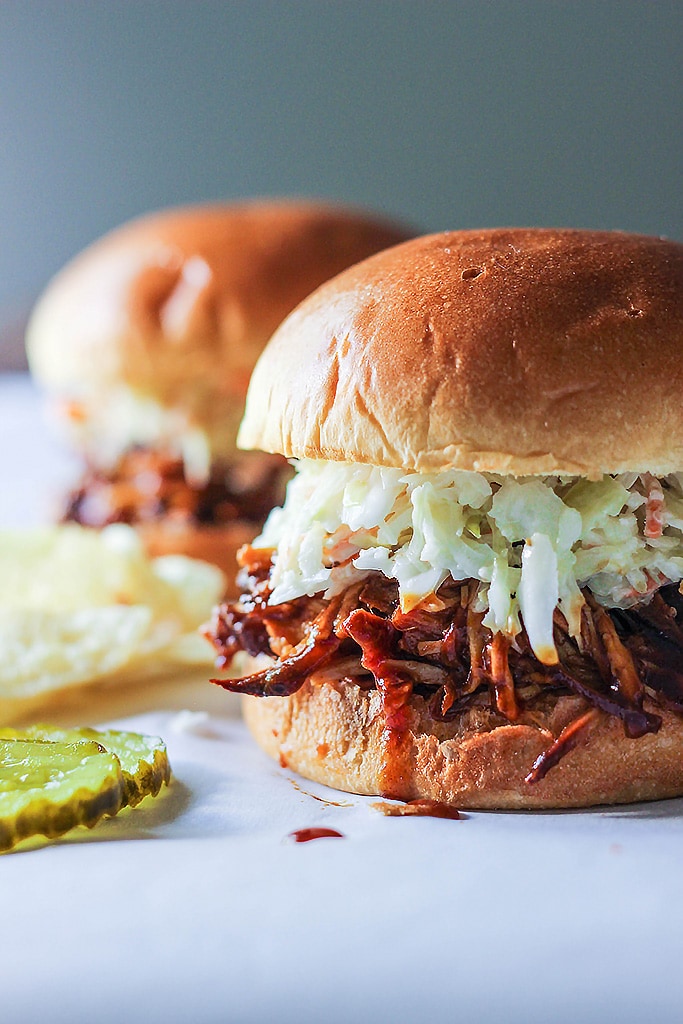 If you're craving a simple, no fuss slow cooker BBQ pulled chicken sandwich, this one's for you. It's as easy as lining up the slow cooker with some chicken breasts, mixing together the sauce, pouring it over the chicken and setting it to cook for x amount of hours. Come back, shred, toss in the sauce and you're ready for a delicious BBQ sandwich,
Serve it up with regular burger buns, slider buns, sweet Hawaiian rolls or brioche buns. I went with brioche. You'll get about 4 big servings on a regular brioche bun or 6 servings on a smaller burger bun. There'll be even more servings if you decide to go for sliders. Don't forget coleslaw, your favorite pickles and some chips, or other sides like cornbread, Texas toast, blackened corn, corn on the cob, mashed potatoes, mac and cheese, baked beans or some greens.