This hot pepperoni and olive penne pasta has few ingredients but many ways to build on to increase flavor. Add regular pizza toppings such as sausage, bacon, spinach or mushrooms to make it your own or stick with nice and easy.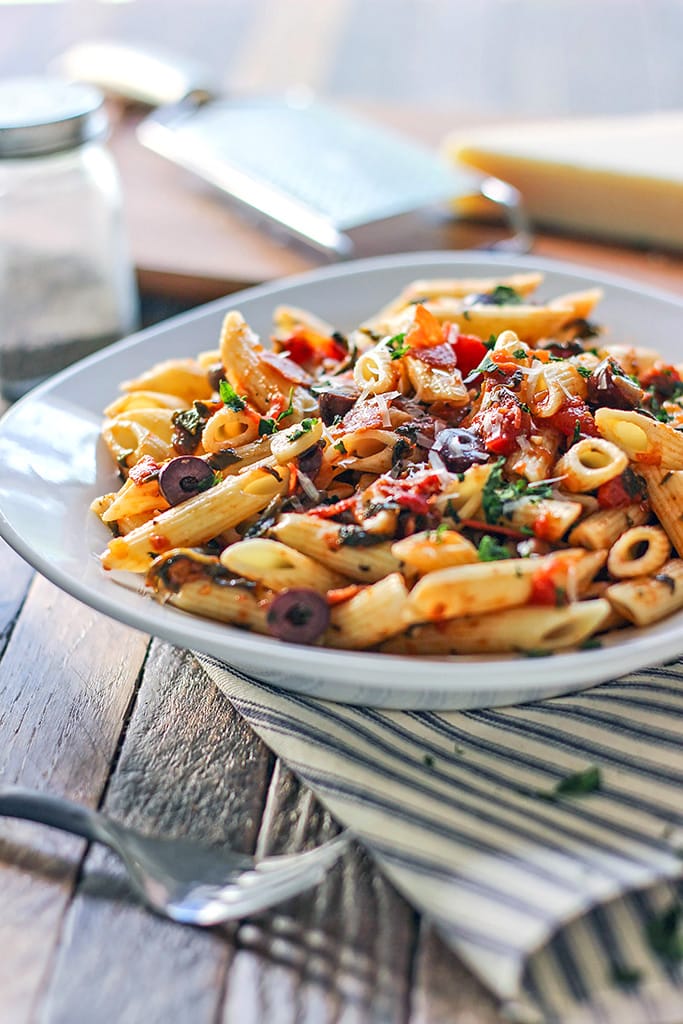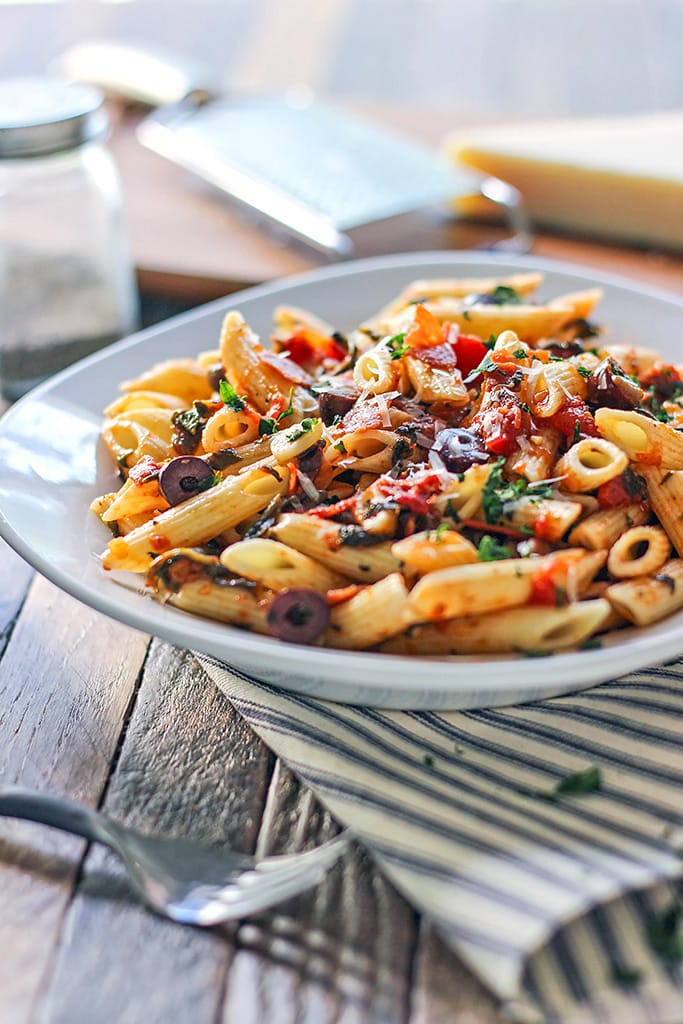 Today we'll be making an easy, hot pepperoni and olive pasta meal. There's plenty of ways to add to it using regular pizza toppings such as sausage, bacon, mushrooms, spinach and fresh basil.  I usually add in mushrooms and spinach but stick with what suits you. The pasta can be as easy or as complicated as you want it to be!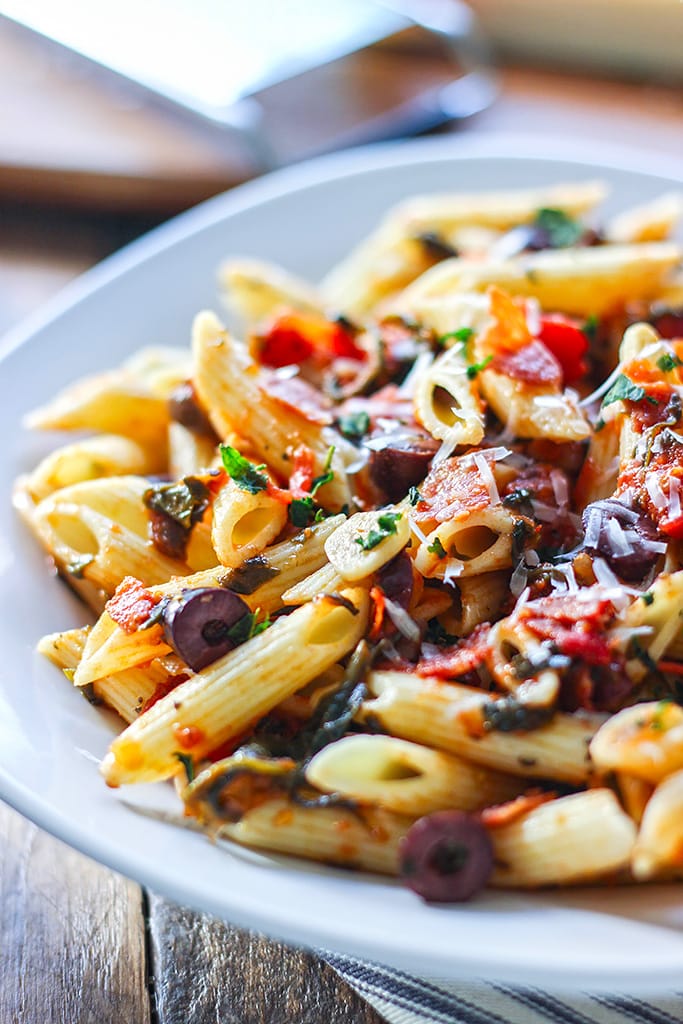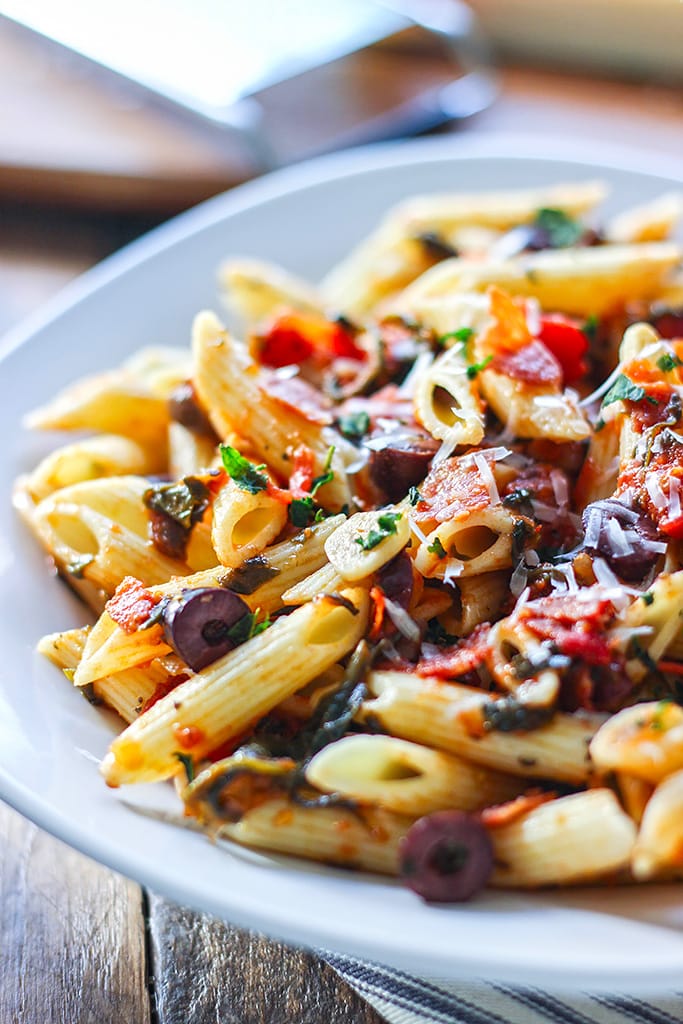 If you're a fan of supreme or pepperoni pizza, you will love this pasta. I've done a casserole version of this before with pizza pasta casserole, but here's a much easier version that doesn't require an oven. So today I've included a base recipe for which to build on with many, many suggested ways to add things in.
Let's get started.