Enjoy this 20 minute easy shrimp scampi meal with seared, juicy shrimp in a rich garlic buttery sauce. Top it off with freshly squeezed lemon juice and parsley over a bed of your favorite pasta or with some crusty bread to mop up the sauce.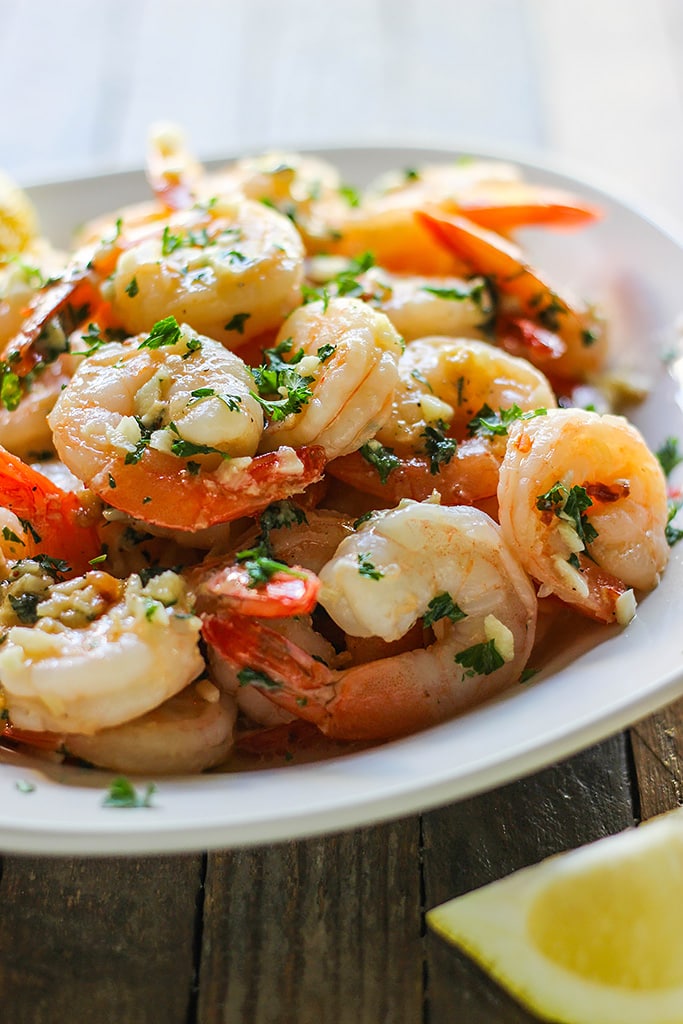 Today we'll be doing a quick and easy 20 minute meal from start to finish for those busy work days. This one will be feeding 4 and is perfect for garlic lovers since that's the star of the show. Lots and lots of fresh garlic in a lemon infused buttery sauce with fresh parsley to carry on the flavor.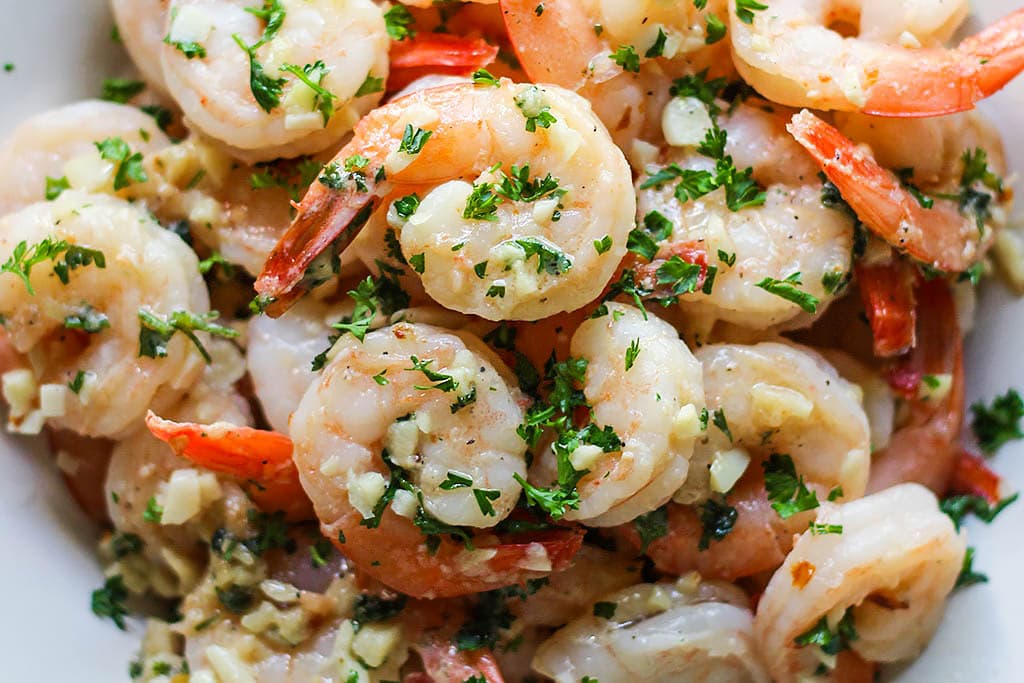 This simple dish does not lack flavor despite having very few ingredients. You can either have it with some crusty bread or on a bed of angel hair, spaghetti or linguine pasta.
Let's get started.