This slow cooker French Dip sandwich is all about fork-tender slow cooked chuck roast served over crusty rolls and topped with melting slices of provolone cheese. Dip in the au jus and eat your way into a warm, hearty dinner!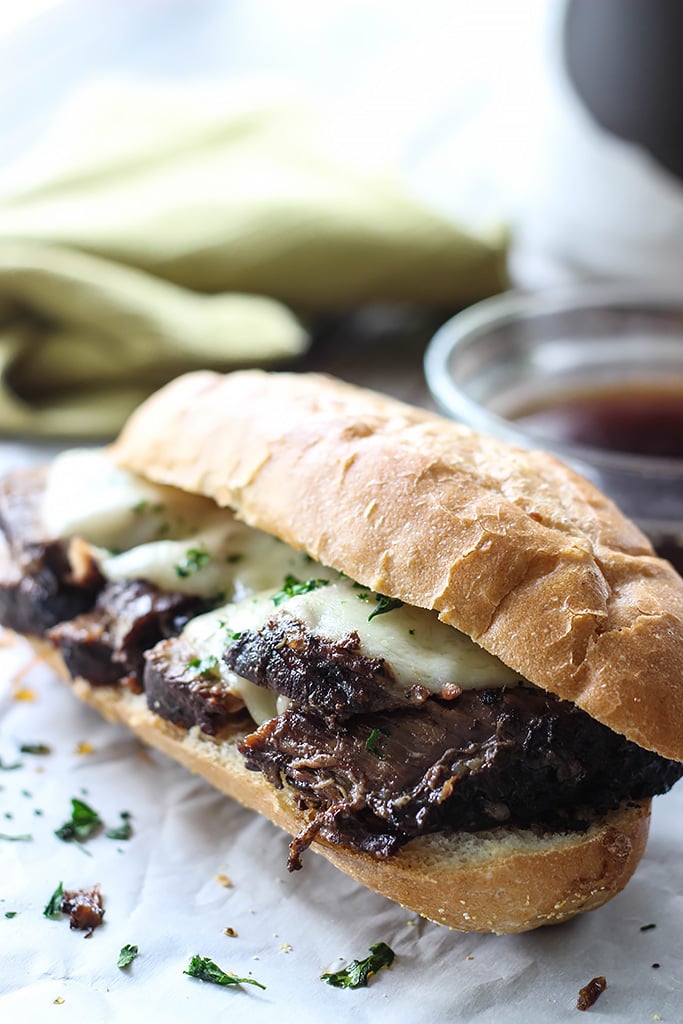 I revisited an old recipe of mine last week and decided to give it a face lift. So today we'll be doing a hot sandwich that's the perfect answer for cold days. It's really all about getting some good chuck roast, tossing in some seasonings and letting it slow cook for 8 hours while filling the house with tempting smells and promises of dinners to come. Most of the work comes from assembling the sandwich later. It's that easy!
This one will be good for at least 8 sandwiches so that's either plenty of leftovers for a smaller family or one hearty dinner for a big one.
So let's get dipping!