Skillet chicken cacciatore is first seared then stewed in a robust red sauce with fresh peppers, mushrooms and basil. Serve this hearty meal for 4 over pasta with Parmesan cheese.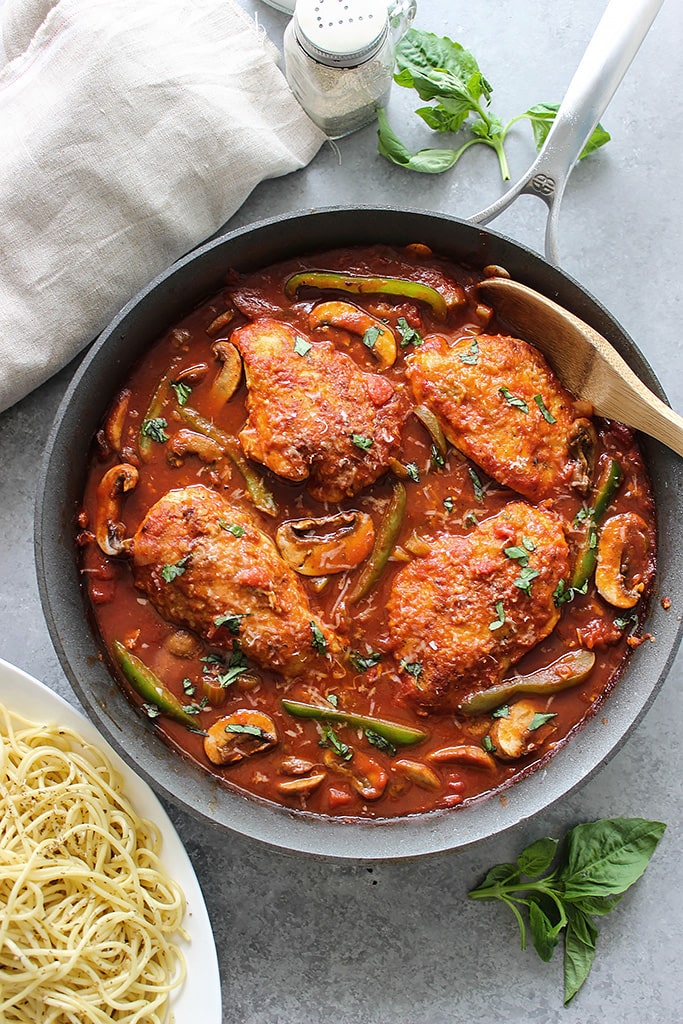 Today we'll be doing some chicken stewed in a hearty vegetable red sauce to go with some pasta. With green bell peppers, baby bella mushrooms and fresh basil, this is a great meal to bring to the dinner table for four. Pair it with some garlic bread or garlic knots, maybe a salad and you're good to go.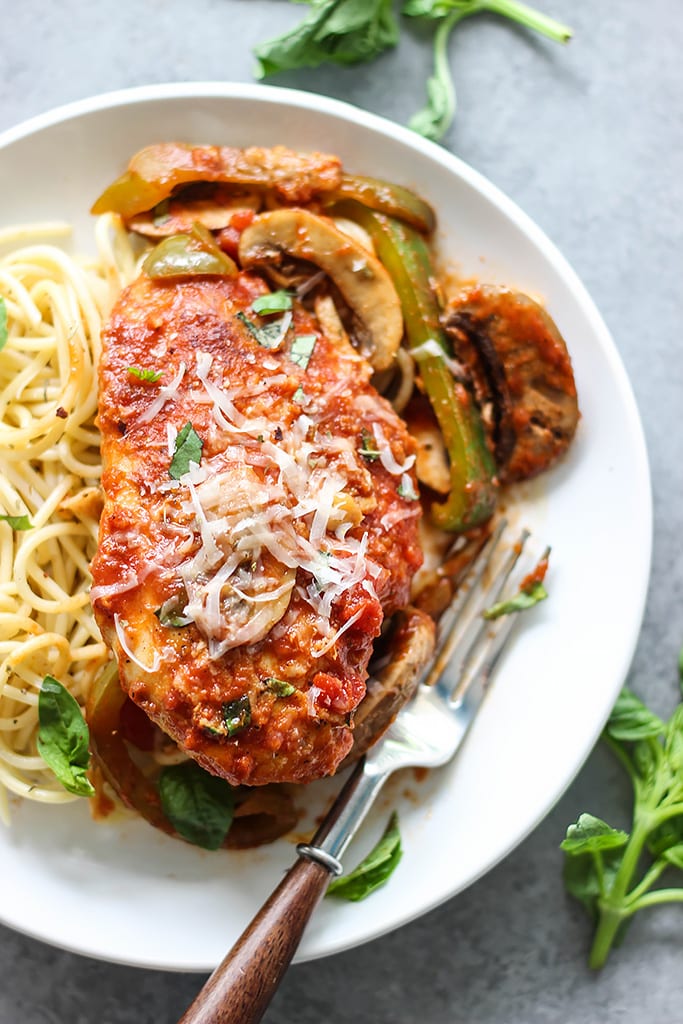 And don't forget the freshly grated Parmesan cheese!