Here's a quick and easy hamburger quiche filled with all the fun flavors of a cheeseburger baked in a delicious, buttery pie crust.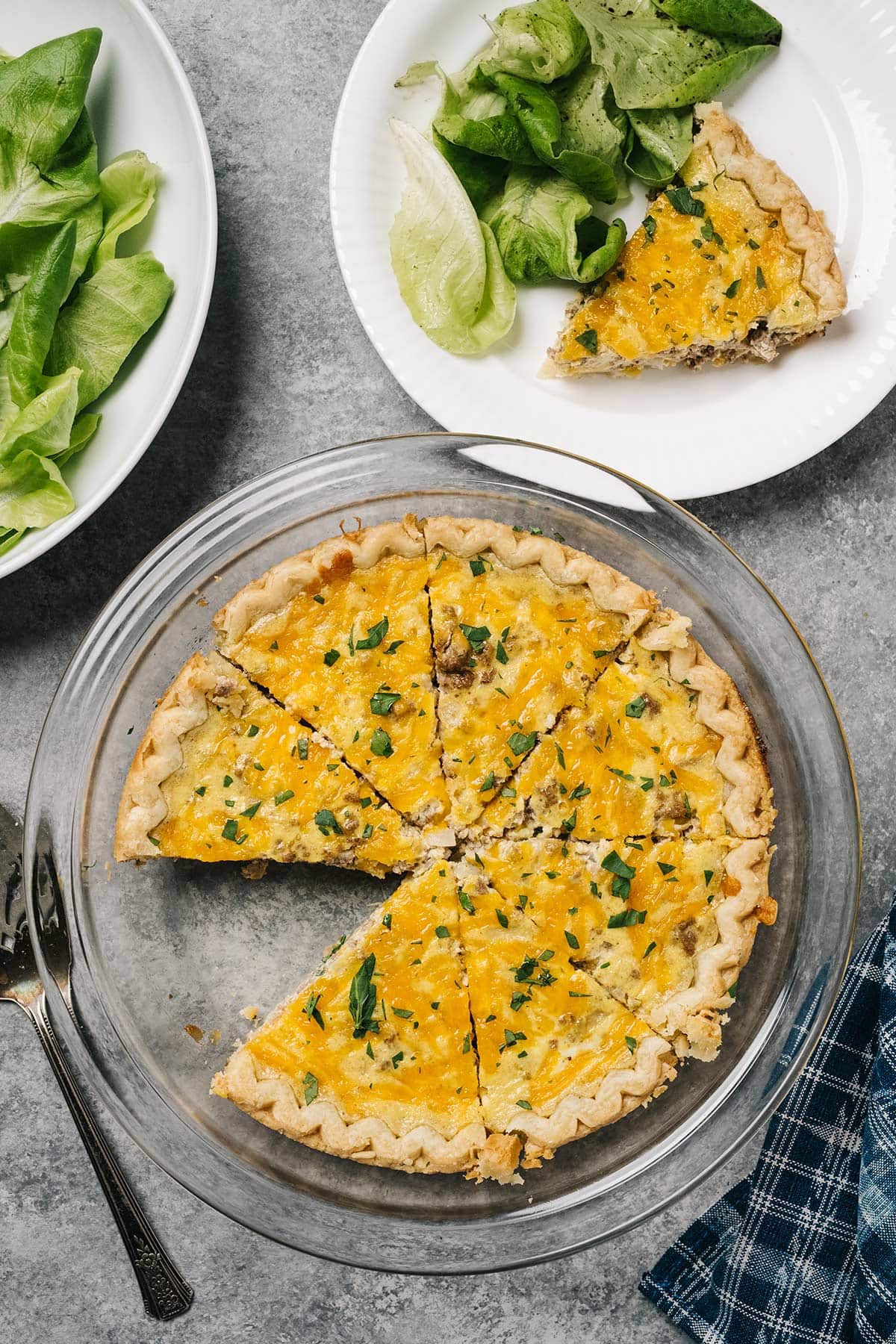 Today we'll be making an easy hamburger quiche that's rich, decadent and familiarly comforting with ground beef and cheddar cheese nestled in a flaky, crumbly pie crust. This is really quick to put together and uses frozen pie crusts for a fuss free breakfast, brunch or weekend meal.
Since frozen pie crusts typically come in packs of twos, we'll be making two quiches in the time it takes to make one, so there's plenty of leftovers to go around. They also heat up well, so win-win! If you're handy with some dough, feel free to make your own pie crust. Otherwise, let's keep it simple! So let's get started.
Continue Reading…