Enjoy the sauce loved by millions with this slow cooker honey garlic chicken. With juicy fall-off-the-bone chicken plus veggies and potatoes thrown in, this 15 minute preparation recipe is an easy and complete one pot meal.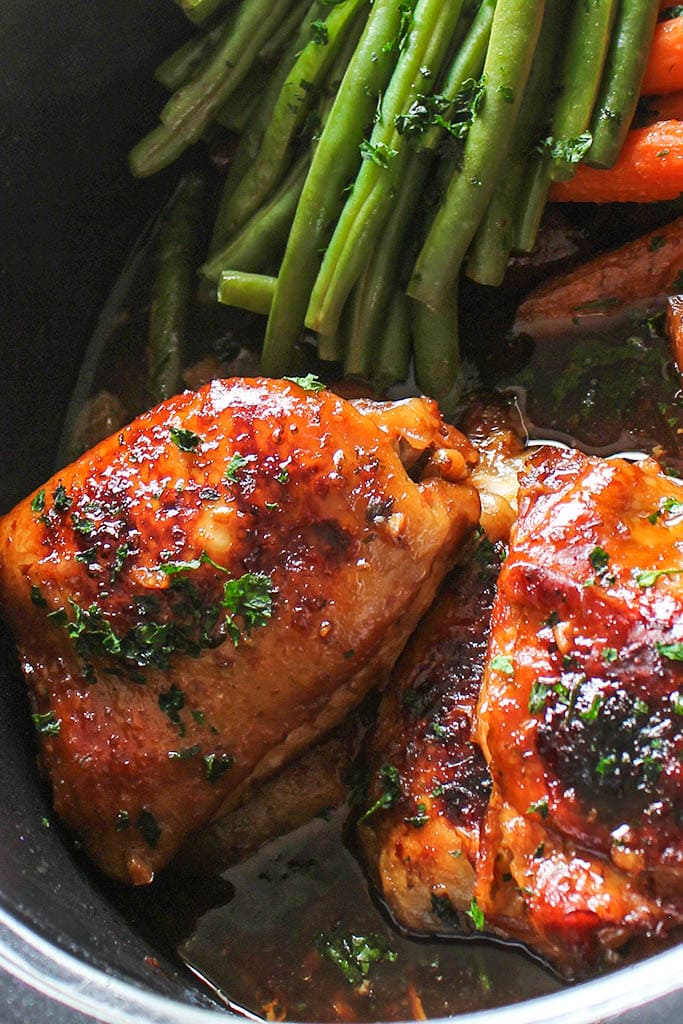 Some time back I did a yummy shrimp version of the  famous honey garlic sauce from some crispy honey garlic chicken. This sauce is loved by millions and rightly so because it is so, so simple but very, very flavorful. So today we'll be making some slow cooker honey garlic chicken with carrots, green beans and potatoes for that complete one pot meal.
Use bone in, skin on flavorful chicken thighs for that delicious dark meat, or try it with chicken breasts if you prefer white meat. You can go with bone in and skin on or boneless and skinless chicken thighs or breasts, either way works. Feel free to leave out some veggies you don't like or swap the green beans with asparagus. Or leave out the veggies completely if you only want the chicken. There's many ways to enjoy this. So let's get started.