A hearty slow cooker beef stew with fall-apart, melt-in-your-mouth, tender chuck roast, potatoes and carrots. Here's a comforting, warm meal that's perfect for the cold weather.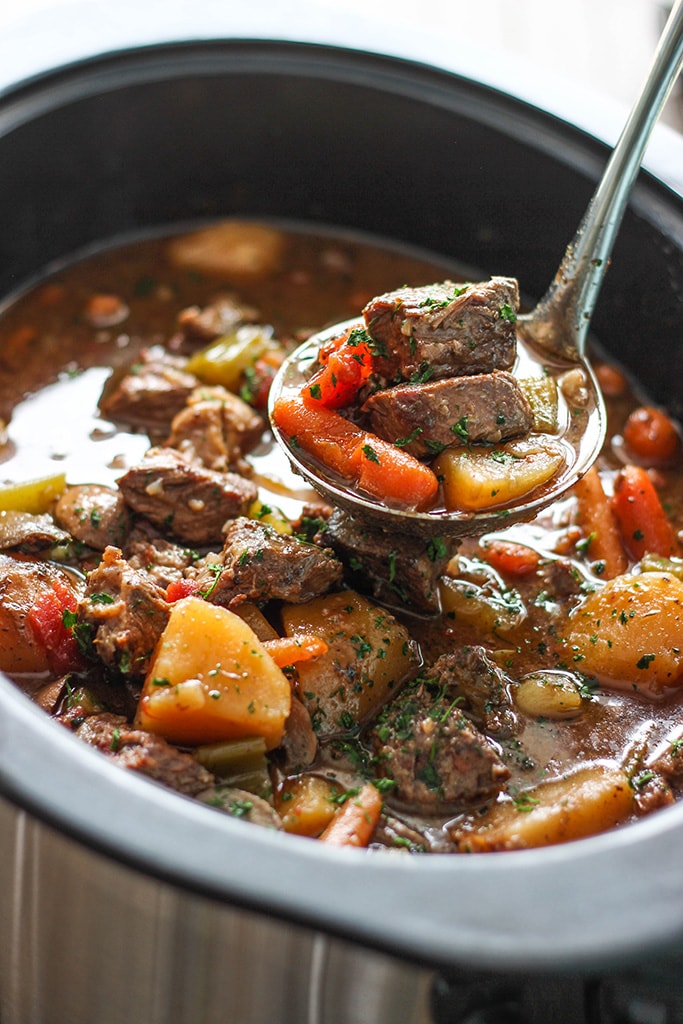 It's mighty cold! So today we'll be doing a slow cooker beef stew to warm ourselves up. This is the perfect time to break out the crock-pot and let it do the cooking for you while you reward yourselves at the dinner table later.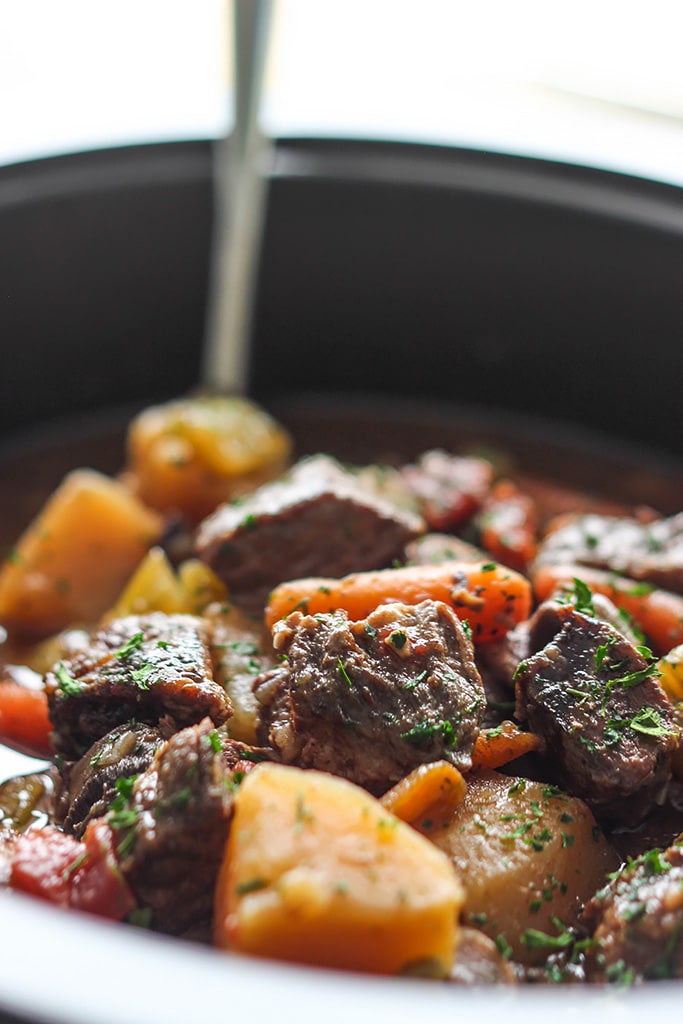 With chuck roast, potatoes, carrots and onions and some seasonings, you've got yourself a meal that goes well with some crusty bread to help fill you up. The meat is melt-in-your-mouth tender. So tender, I had to be careful ladling it into bowls to not break them apart. Sounds good?
Let's begin.