These 3-ingredient slow cooker grape jelly meatballs only take 5 minutes of prep to make a fun appetizer for game day or holiday parties.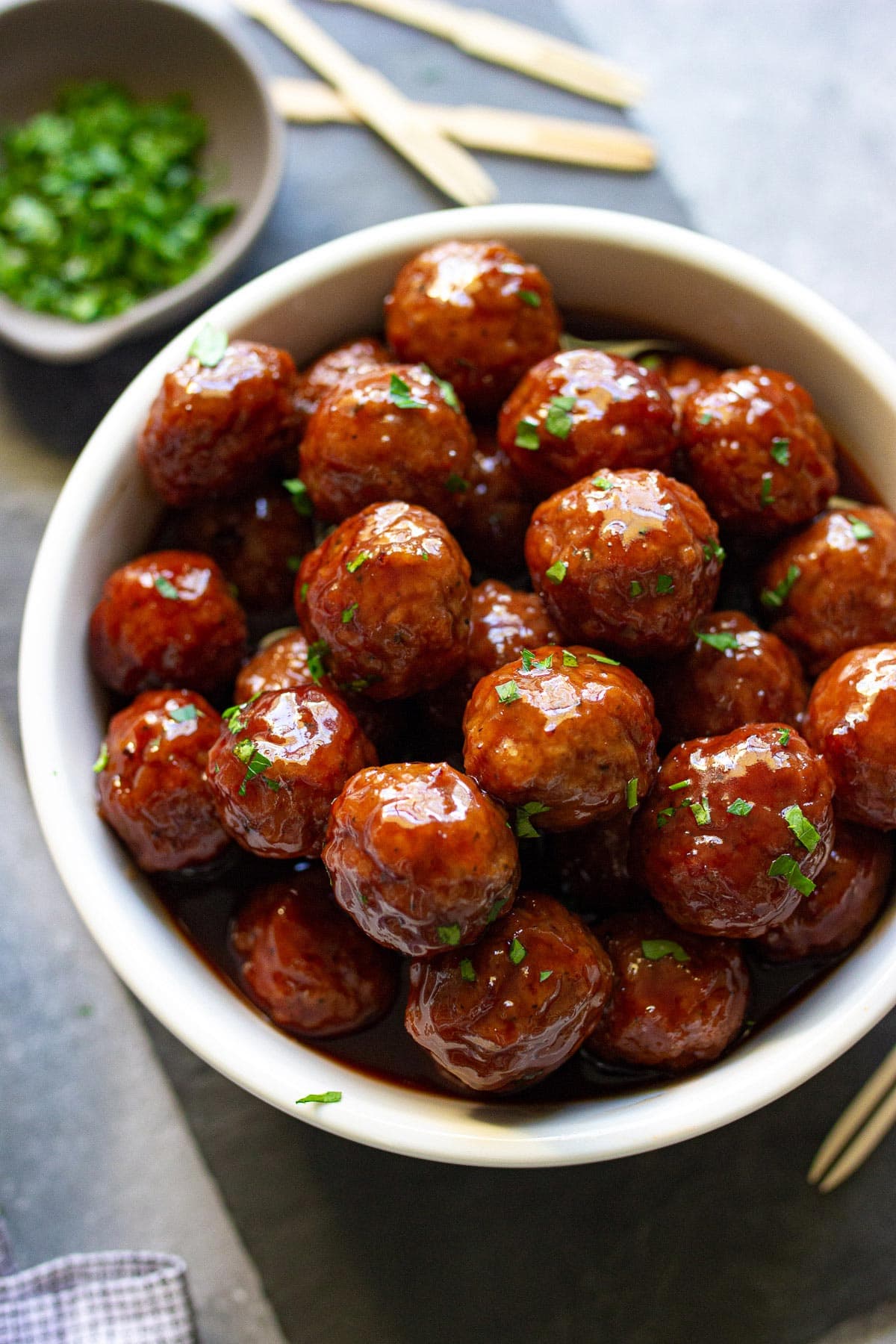 Slow cooker grape jelly meatballs are a classic party appetizer and crowd-pleaser that's great for game days or as a cocktail appetizer for holiday parties. With only 3 ingredients and 5 minutes of prep time, it's quick to throw together but still has plenty of room to build on. You can use either BBQ sauce or chili sauce for this recipe with some grape jelly as a base flavor profile. Try adding in some smoked paprika for a smoky aftertaste, or spice it up a little with some chili powder/cayenne. You can even use the sauce to cook some little smokies instead.
It's a pretty simple recipe that's more of a guideline really since there's not much to it. Throw in some toothpicks or mini forks to make this a fun appetizer to serve at holiday parties, potlucks and family gatherings. If you're looking for something sweet and spicy with some pineapple in it, try these sweet heat meatballs instead. Or if you're just an all-around meatball fan and want something to toss over some pasta, try these slow cooker Italian meatballs. Back to the recipe, let's have some fun making some meatballs!
Continue Reading…