Entertain with this easy to make 3-ingredient cream cheese sausage dip. It's ready to eat in 15 minutes from start to finish and easily customized to up your dip game!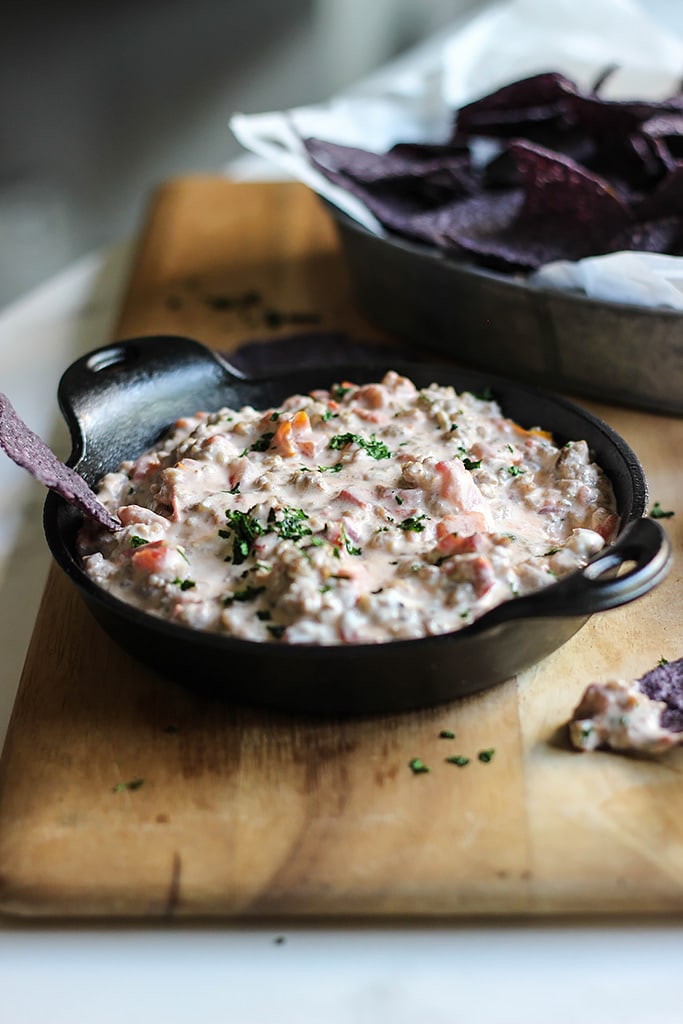 With the Super Bowl coming up, you'll want your dip game strong. Here's a meaty, 3-ingredient dip that honestly doesn't feel like it only has 3 ingredients. There's also plenty of ways to customize this and make it yours. With a base of sausage, a can of Rotel and cream cheese the possibilities are endless. Add some corn or jalapenos or some smoked paprika or liquid smoke. I once added a few shakes of ancho chili coffee rub to it. Lots of ways to build on this dip!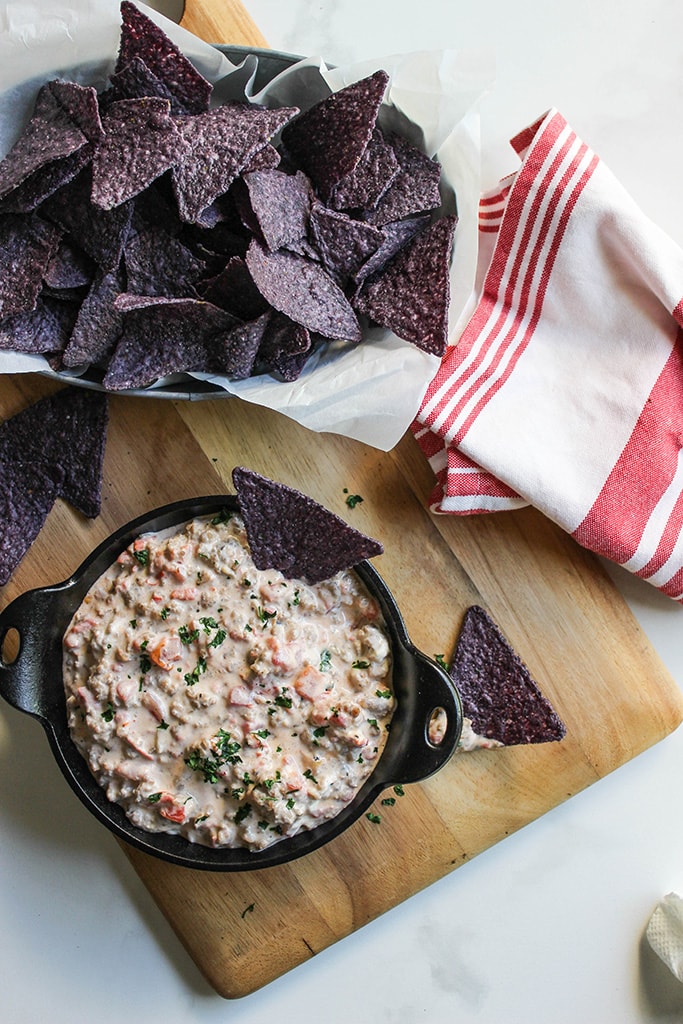 You can even change up the base a little with a different type of sausage and cream cheese. Experiment and find the perfect combination! And for even more ideas for dips, try out a buffalo chicken dip, or pico de gallo for something with fresh zesty ingredients. Or if you want a dip in the slow cooker, there's always slow cooker spinach and artichoke dip.
Back to the cream cheese sausage dip….let's get started.