Here's a no-fuss, easy, ultimate slow cooker pot roast recipe with fall-apart tender meat and vegetables in a hearty au jus gravy. Set, forget and come back later to enjoy this deliciously flavorful and comforting one-pot meal.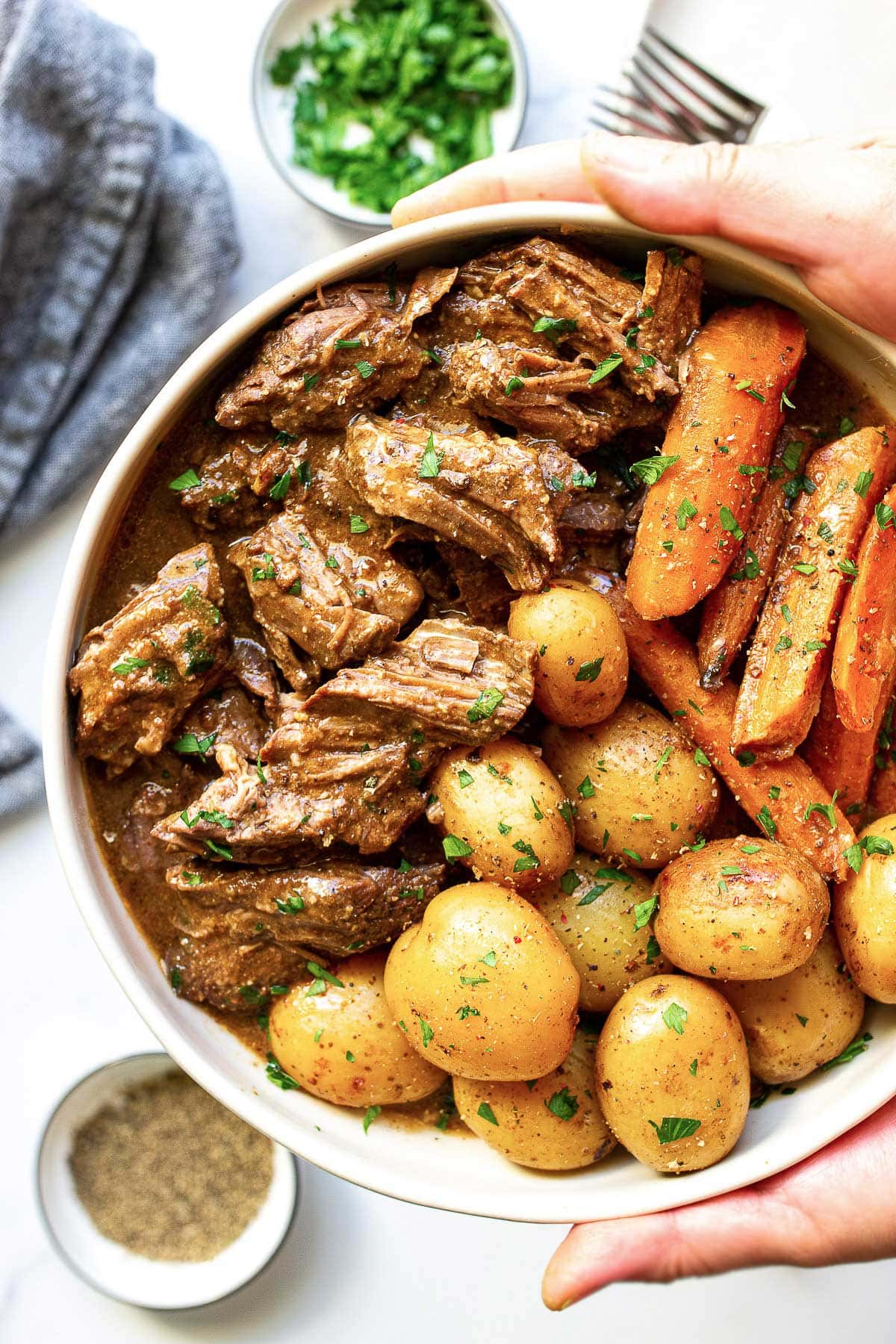 Today we'll be making my version of the ultimate slow cooker pot roast. I've included your standard aromatics of onions and garlic with potatoes, carrots and celery to pair with the star of the show: a hearty slab of chuck roast. Cooked low and slow, the pot roast will give you meltingly fork-tender meat.
It's a great way to make full use of the slow cooker towards the end of the year for a relatively hands-off, easy but filling warm meal that can feed a family. Leftovers taste even better the next day! Let's get started.
Continue Reading…