These slow cooker Italian meatballs are a great answer for quick weeknight dinners. Freeze leftovers for another day!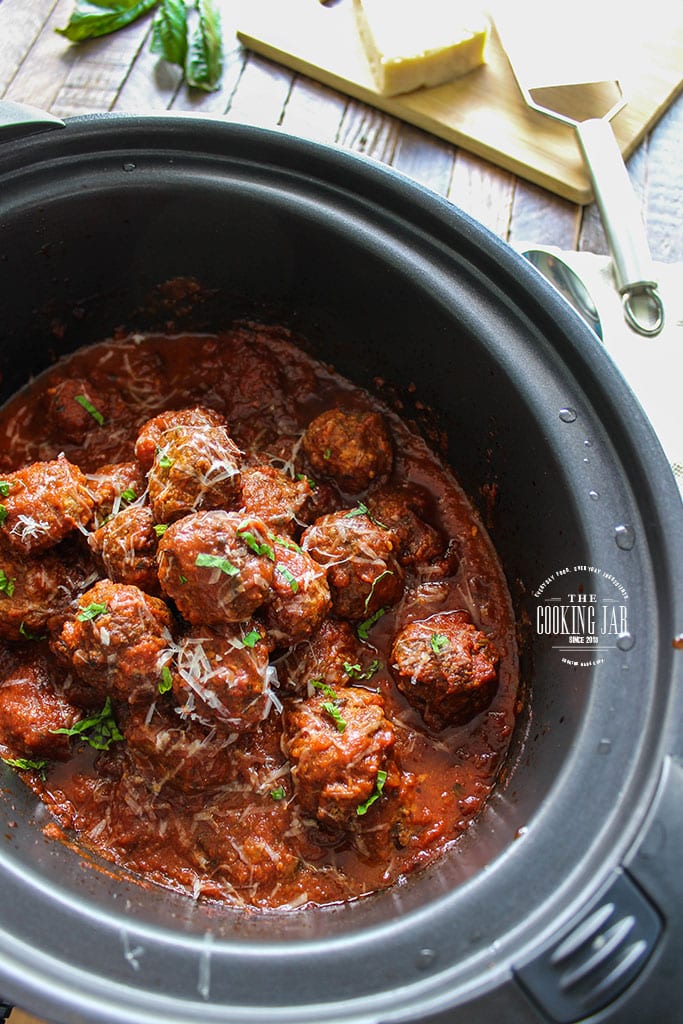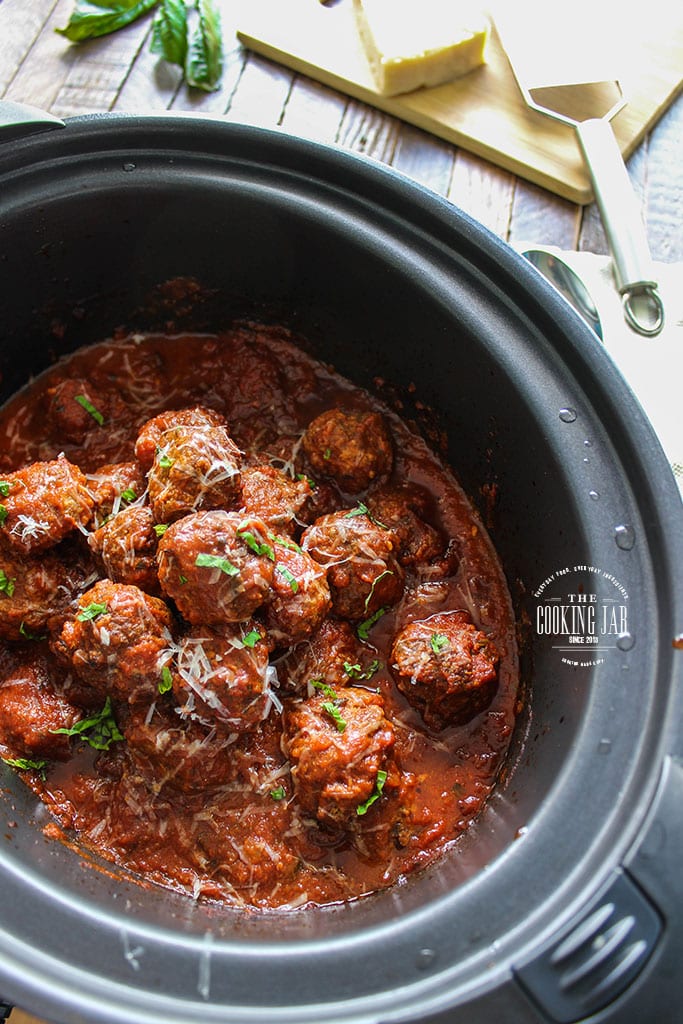 Homemade meatballs are a staple in my house. And rightfully so because they're so much better than frozen. If you're looking for a quick meatball skillet to feed a small number of people, try out this cheesy meatball skillet. If you have a ton of people to feed or want enough food to last you for some time, this is the recipe for you.
These slow cooker Italian meatballs are lovingly braised in marinara sauce for hours. All 40 of them. I usually serve 5 meatballs per person, so that's about 8 servings. And you can also opt to freeze them for a quick dinner in the future.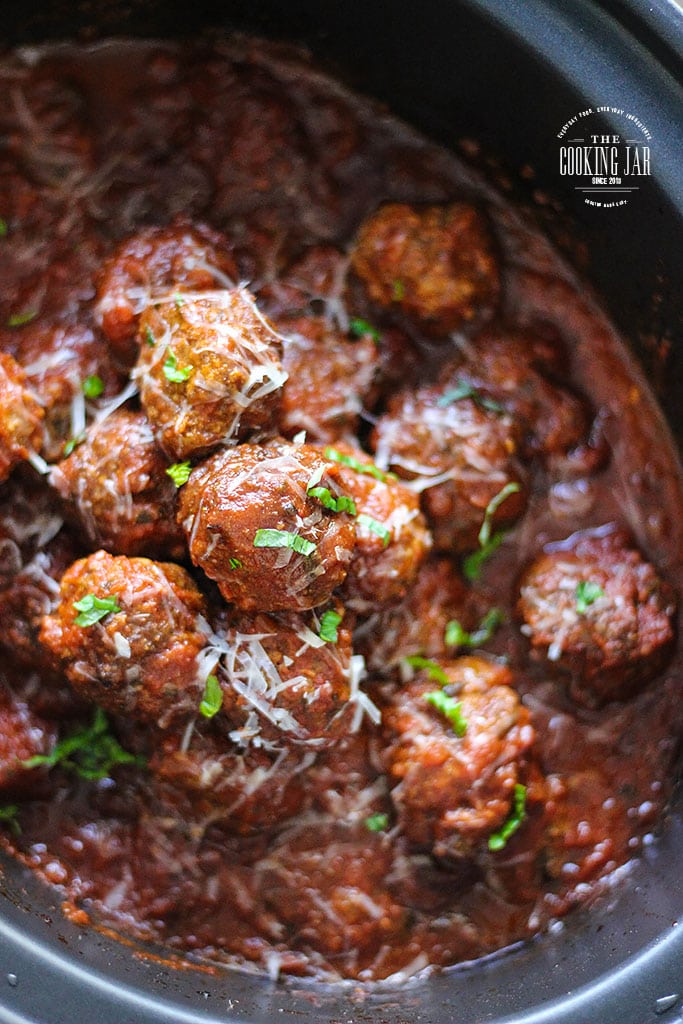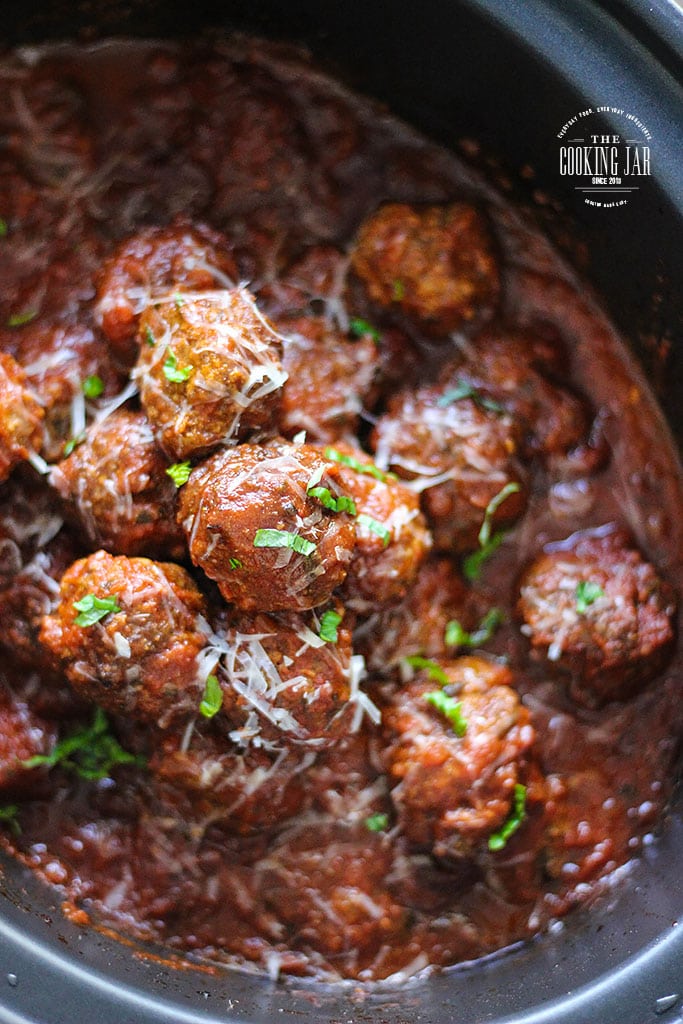 The meatballs are a combination of extra lean ground beef and Italian sausage mixed with Parmesan cheese, Worcestershire sauce, garlic, and Italian breadcrumbs. They're hearty and will fill you up paired with a pasta of your choice or in a sub, Italian bread or demi-baguette.
Have a sudden craving for a meatball sub for dinner? No problem! Heat up the meatballs, toss in more marinara sauce if needed, arrange them on a sub, and tuck in some slices of provolone then bake it for a while. Yum. So let's start cooking!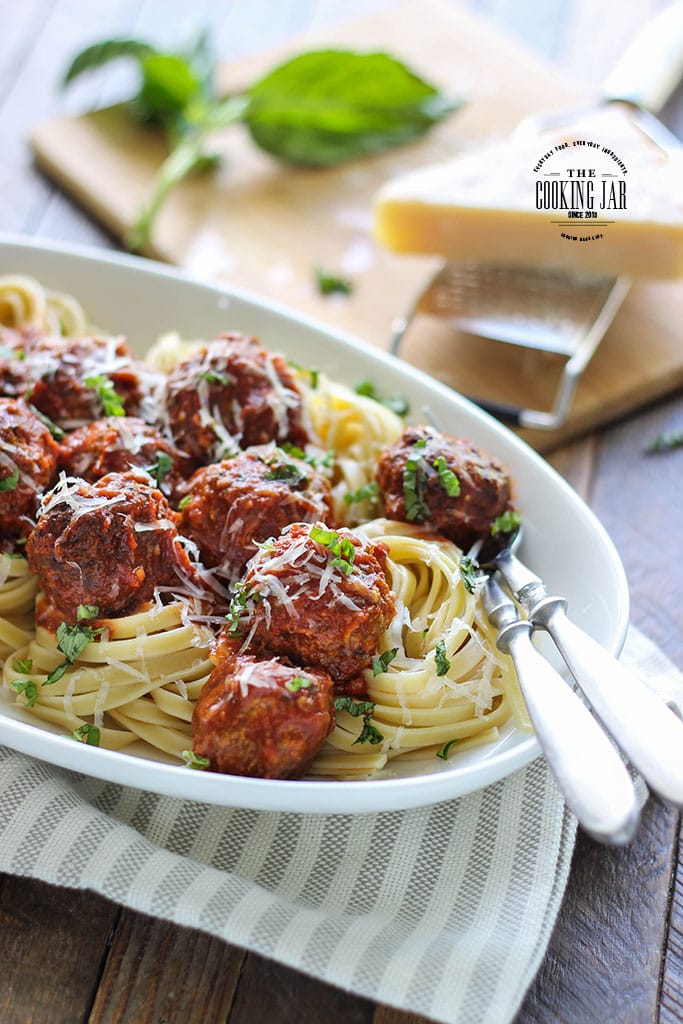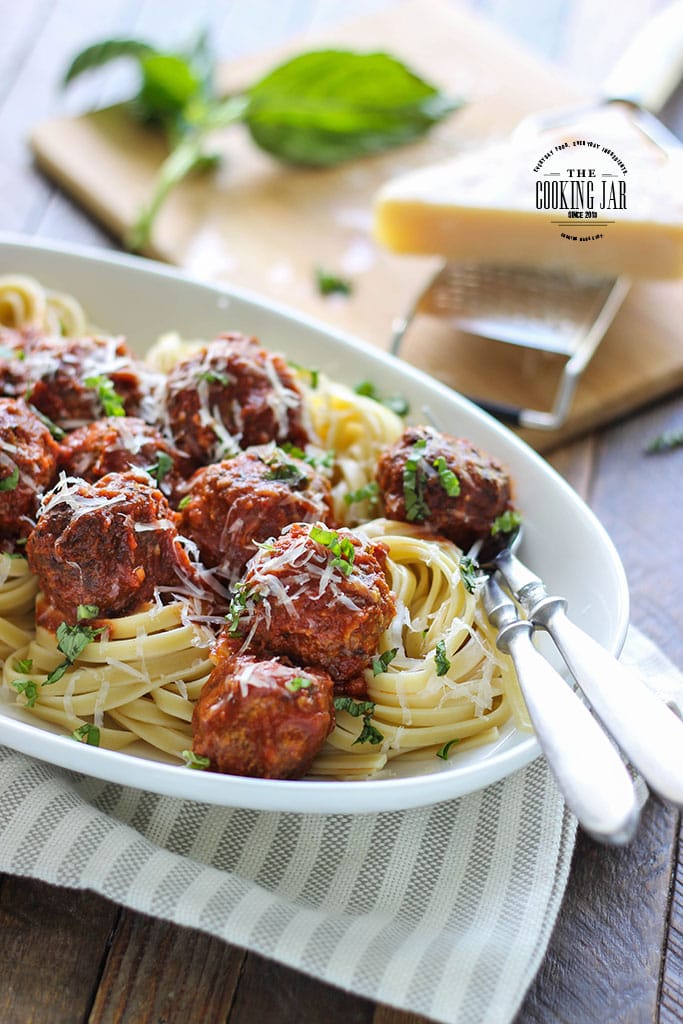 SLOW COOKER ITALIAN MEATBALLS TIPS AND TRICKS
First, we'll be broiling the meatballs prior to putting them in the slow cooker. Why do we need to broil it? Because even though we'll be using super-lean ground beef, there's still some fat in it. This fat will melt in the slow cooker and you'll get a greasy marinara sauce. It's not pretty.
So to avoid this, we use super lean ground beef and broil the meatballs to melt the fat from them prior to slow cooking them. There will still be some fat rendered in the slow cooker but not as much. It's easy to spoon it all out after all is said and done.
To make the meatballs, we'll combine all the meatball ingredients and mix them up with our hands until all the Parmesan cheese, egg and breadcrumbs are absorbed and evenly distributed into the meats. You can use freshly grated Parmesan or the dry kind in the shaker. I tend to use the shaker kind.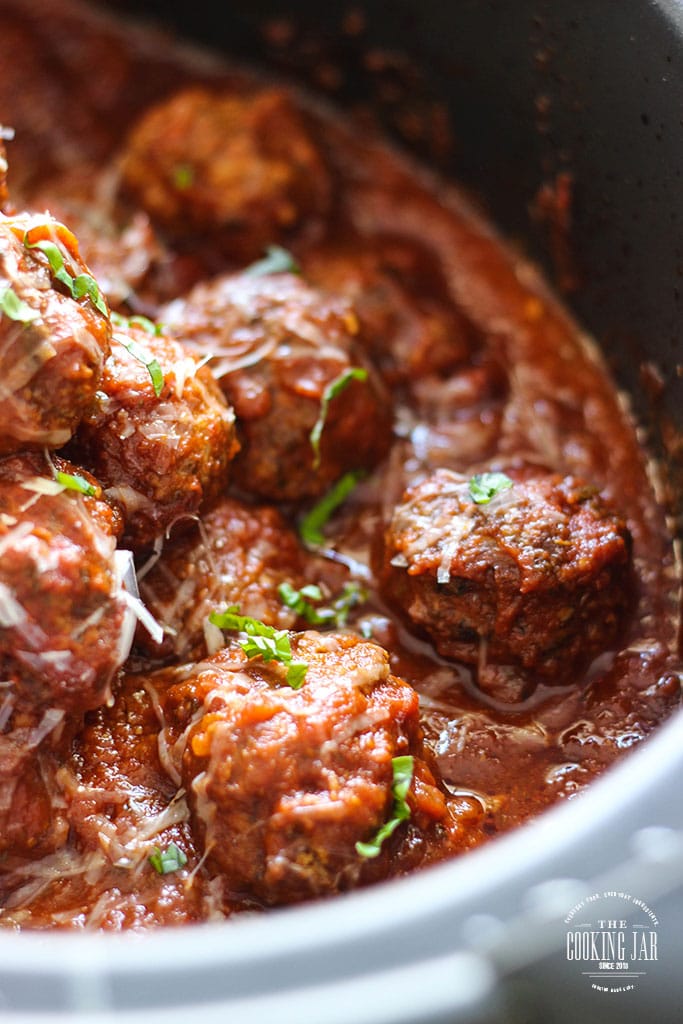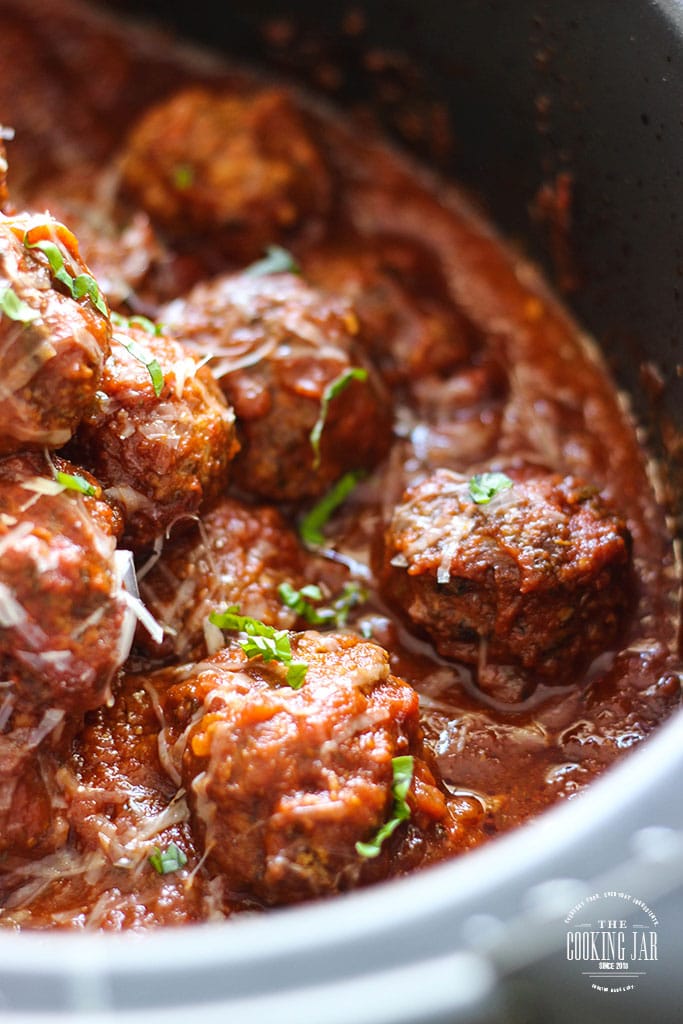 Now it's time to form the meatballs. Your hands are your best friends here. It'll take some time since this is the bulk of the prep work, so put on some music while you're doing it and if you have some extra set of hands around the house, coax them into helping you. Use an ice cream scoop as a baseline of how to size your meatballs. Then pack them in tightly, smoothing over any cracks so they don't fall apart.
Grease a baking sheet and line them up nicely. I have a pretty big baking sheet so all 40 meatballs fit in one. You might need to use two if yours are a little on the small side. Broil them at 500 degrees F on the top rack until browned and the fat has melted through, about 8 minutes. Let them sit a while to harden up before transferring to a slow cooker.
Now for the marinara sauce. If you're perfectly happy with the jarred kind, then pour it over the meatballs and call it day. If you have a favorite recipe you swear to, fix that up and add them to the meatballs.
I tweaked mine a little by adding some seasonings to the jarred marinara sauce before adding it in. I'm not a big fan of the tartness you get straight from the jar so I've added a quick recipe for a mildly sweetened, balanced, and slightly beefy marinara sauce in the recipe notes. Season the sauce till you get it the way you like.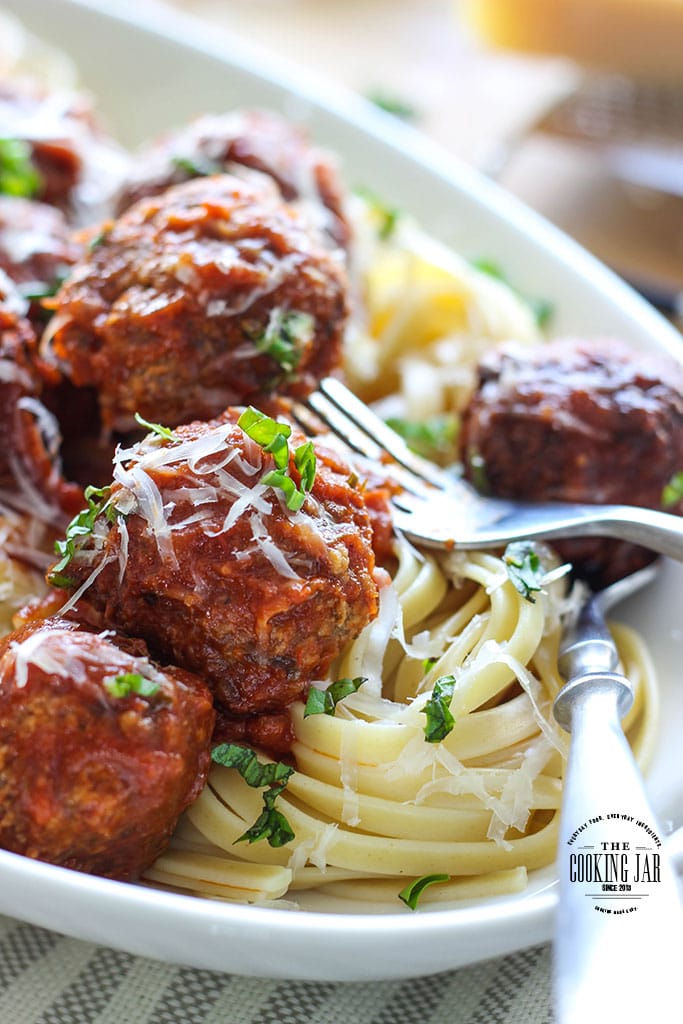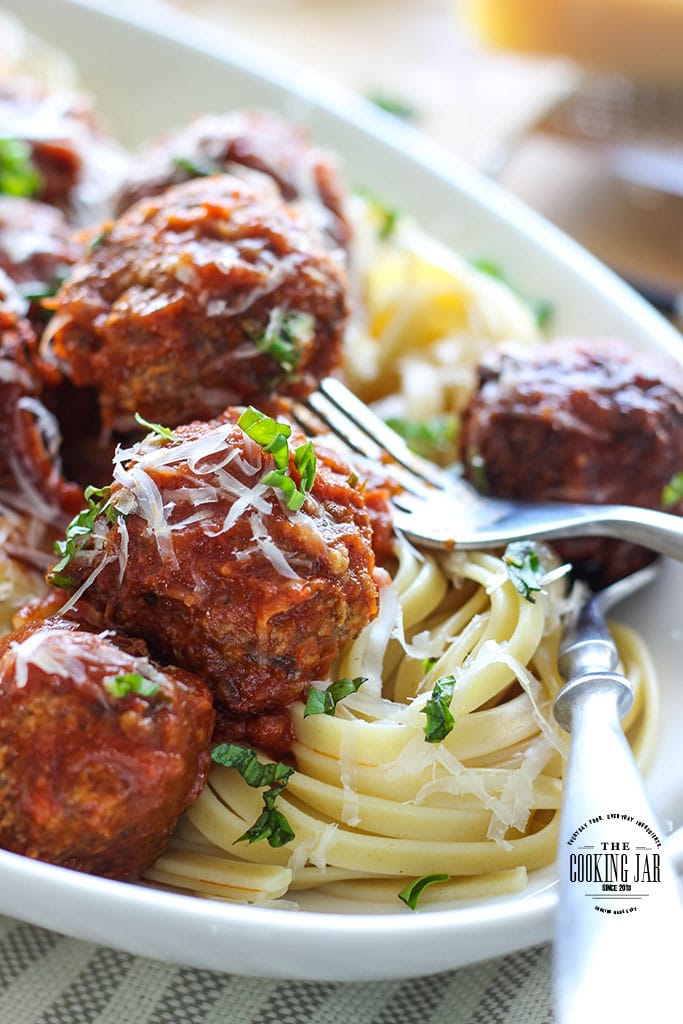 Then we cook on high for 4 hours or low for 8 hours. The meatballs stayed intact throughout. If the sauce comes out a little too thick for your liking, just add some beef broth to thin it out once it's all cooked.
Now it's time to eat! Put it in a hoagie/sub/demi-baguette/Italian bread or try it with some cooked pasta. I've included a couple of pics with some pasta for a visual idea. I didn't have any bread handy or there would be a pic of that too!
If you have a big family, then you're set. Or if it's just a few of you and you want to eat it for the next couple of days, refrigerate the rest. And if there are a few of you and you want to save it for another day, freeze it!
That's it, folks! Happy eats 🙂
MORE MEATBALL RECIPES TO TRY
♡ If you make this recipe, I'd love for you to give it a star rating ★ below. For more quick & easy recipes, FOLLOW ME on Facebook, Instagram and Pinterest.
Print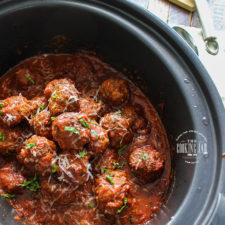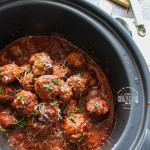 Slow Cooker Italian Meatballs
---
Author:

Prep Time:

15 mins

Cook Time:

8 hours

Total Time:

8 hours 15 mins

Yield:

50

meatballs

1

x
Description
These slow cooker Italian meatballs are a great answer for quick weeknight dinners. Freeze leftovers for another day!
---
2

jars (24 oz.) marinara sauce
Meatballs:
1

lb

. ground beef

1

lb

. hot/mild Italian sausage, casings removed

2 tablespoons

garlic, minced

2

eggs, beaten

1 tablespoon

Worcestershire sauce

1

cup

Italian breadcrumbs

1

cup

Parmesan cheese, grated
Salt and pepper to taste
---
Instructions
Combine all the meatball ingredients in a large mixing bowl and use your hands to mix it thoroughly.
Scoop out about 1 golf ball sized meatball mixture, roll it in your hands to make a meatball. I used an ice cream scoop.
Grease a baking sheet and arrange the meatballs on them. Broil at 500°F for 8 minutes or until browned and fat has melted through.
Transfer meatballs to a 6 qt. slow cooker and pour in marinara sauce.
Cook on high for 4 hours or low for 8 hours.
Serve with pasta, demi-baguettes, baguettes, Italian rolls or any kind of bread you like.
Freeze the remaining meatballs for future dinners!.
Enjoy!
Notes
HOMEMADE MARINARA SAUCE
Ingredients:
2 jars (24 oz.) marinara sauce
1/2 yellow onion, diced
1 teaspoon garlic, minced
2 beef bouillon cubes
3 tablespoons sugar
1 tablespoon Worcestershire sauce
1 tablespoon Italian seasoning
1 teaspoon red pepper flakes
Salt and pepper to taste
Directions:
Over medium-high heat, saute the onion and garlic in some oil until translucent and fragrant.
Pour in marinara sauce and add the remaining ingredients.
Stir to combine and adjust seasoning to taste.
Nutrition per meatball (serving size 40):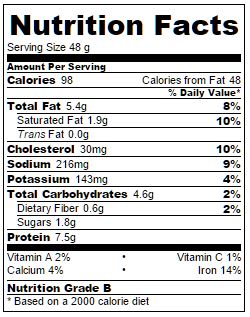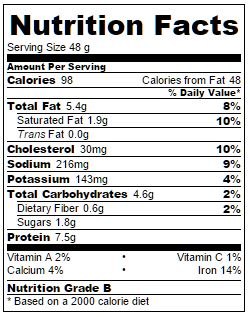 ♡ Affiliate disclosure: As an Amazon Associate, I earn commissions from qualifying purchases from Amazon.com. You can learn more about it here.