Enjoy a fun family holiday brunch with some festive eggnog French toast. Ready in 20 minutes with 14-16 servings!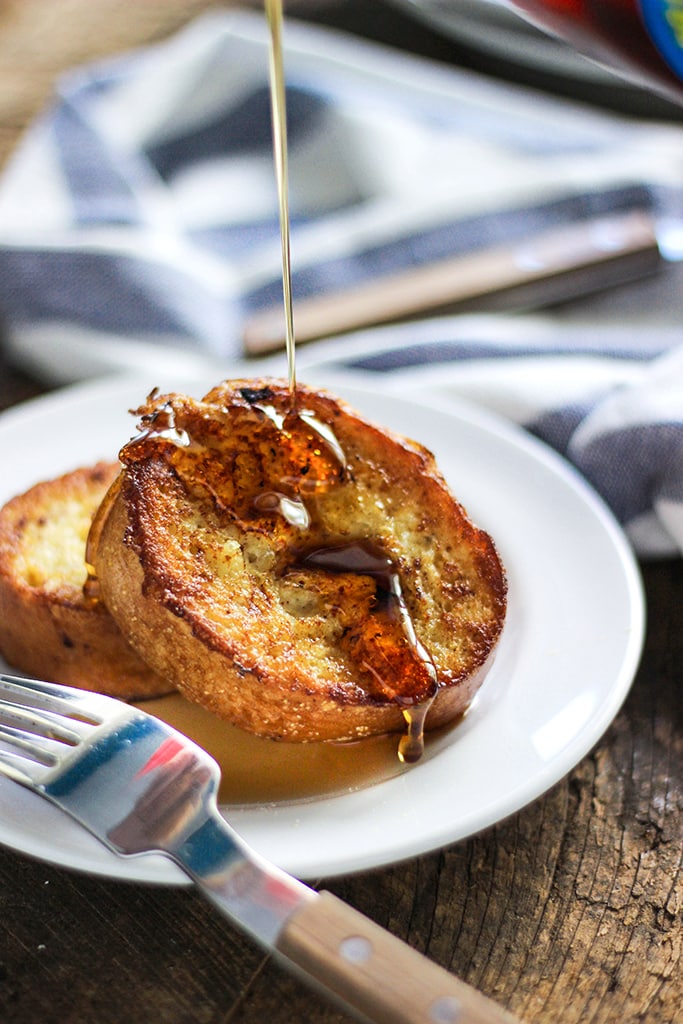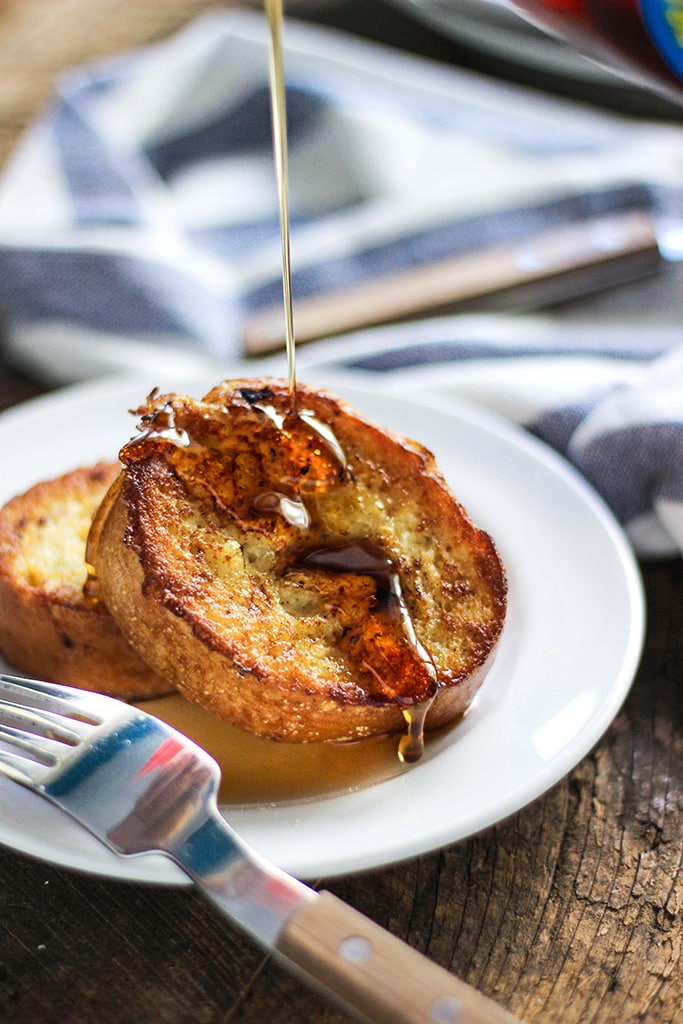 Today we'll be doing some breakfast or brunch. With the holidays fast approaching, you can already spy some eggnog on the shelves. And if your household is like mine, you typically won't have any leftovers.
But just in case you do, here's an idea of a holiday brunch for the family. And even if you don't have any leftovers, you can buy some eggnog specifically for this because everyone loves french toast.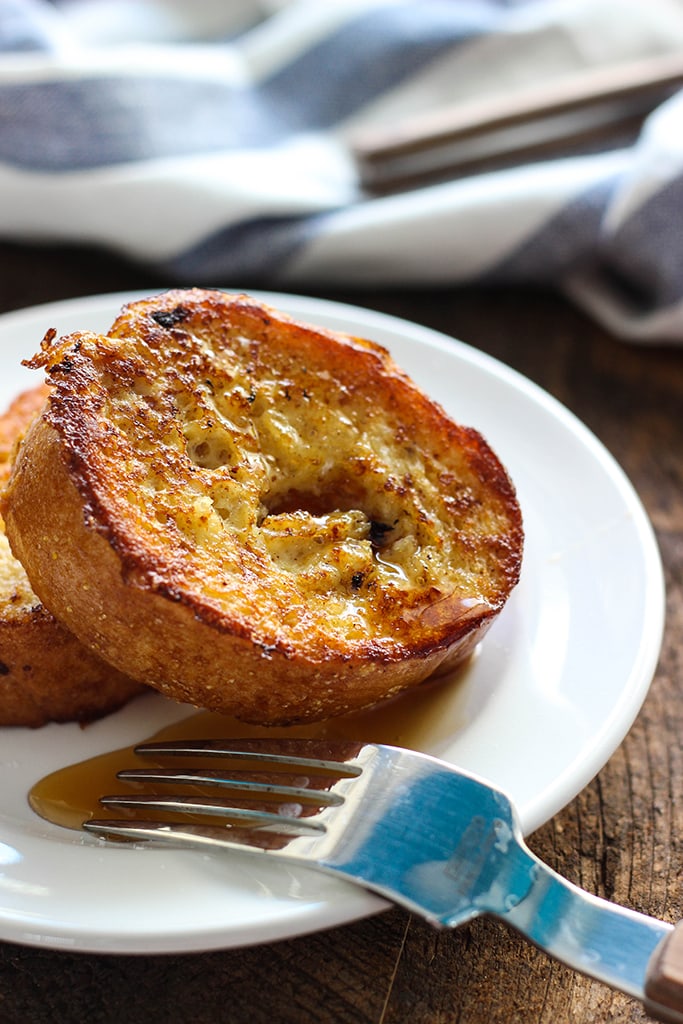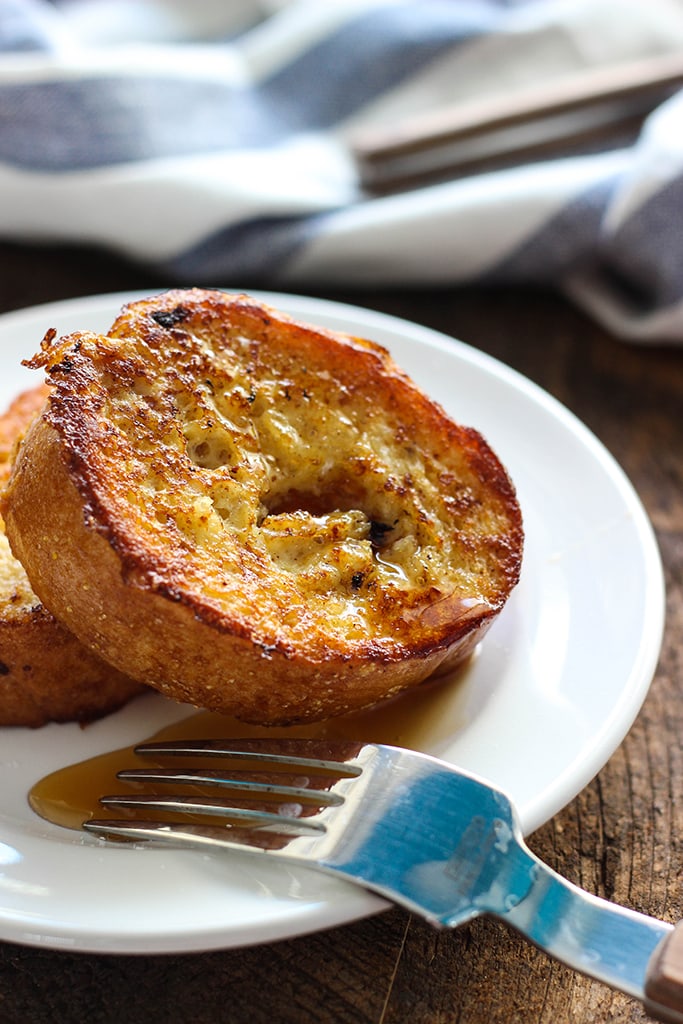 It's a pretty simple recipe and there's plenty of room for customizing it to your tastes. I used a whole crusty baguette but you can use other types of bread you're used to.
I've heard challah is wonderful for french toast. It takes about 15 minutes to cook about 14-16 slices. That's plenty of food for everyone and you can top it with whatever you like: fruit, maple syrup, ice cream. And the best part is you get all that eggnog-infused flavor. Let's start!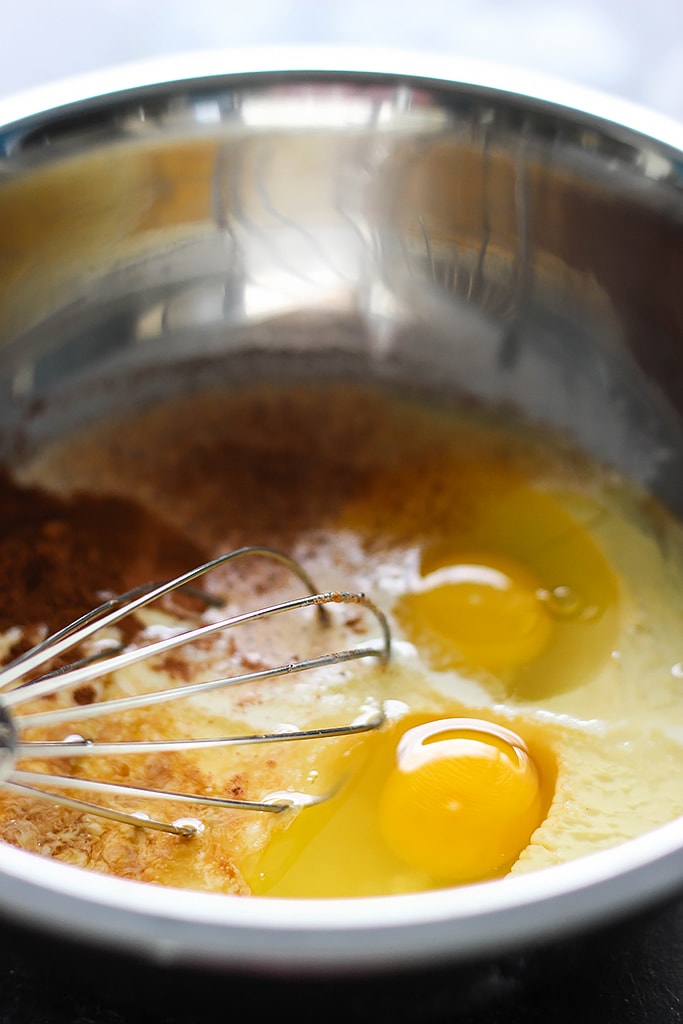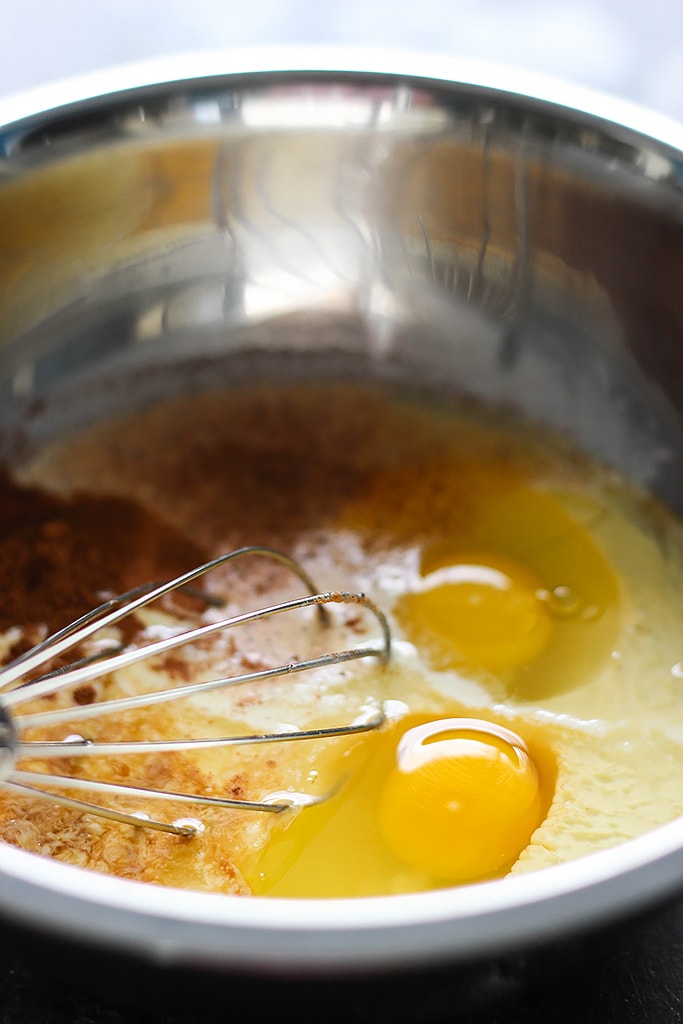 EGGNOG FRENCH TOAST RECIPE TIPS
Cut up your bread into thick 1″ slices because the thicker it is, the better. If you use a baguette, you should end up with about 14-16 slices, not including the end pieces. Mix your custard, which is basically some eggnog, eggs, some holiday spices and vanilla extract. Make sure to blend the egg whites well with the custard.
Soak the slices for about a minute each while you're preheating your pan. You can use butter, a combination of butter and oil or oil to pan-fry your french toast. Just make sure to adjust the heat as needed. If the pan starts smoking, reduce it. If it cooks too slow, up the heat.
Then it's pan-frying time! It should take about 3-4 minutes on each side. I used a regular non-stick skillet so I managed to fit about 6 slices in there and did it in batches. It'll go faster if you have a griddle, so that's always an option.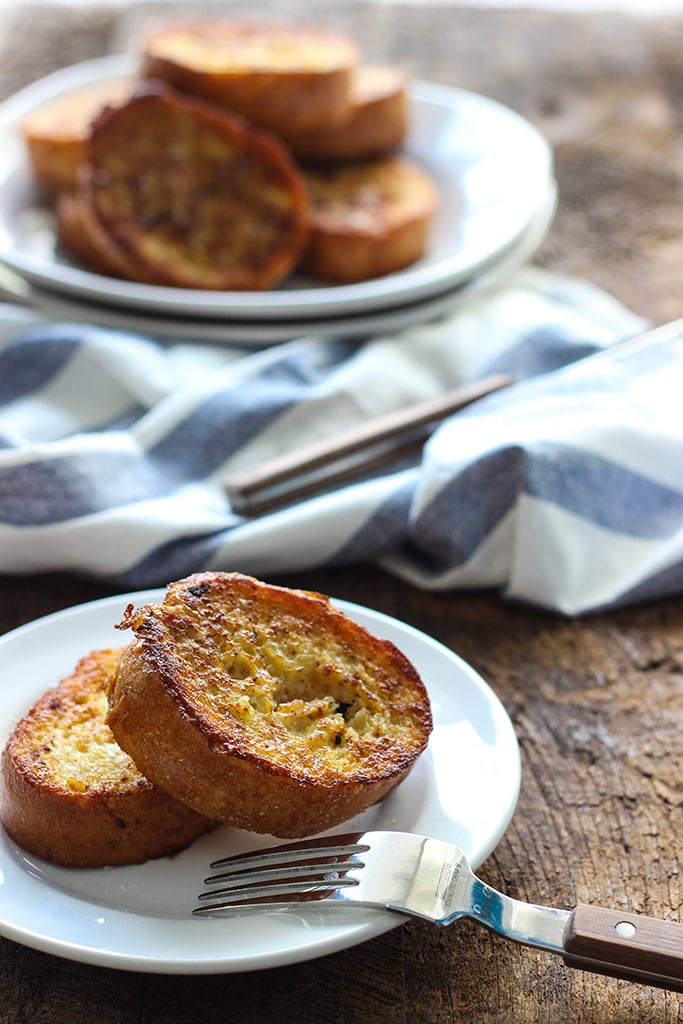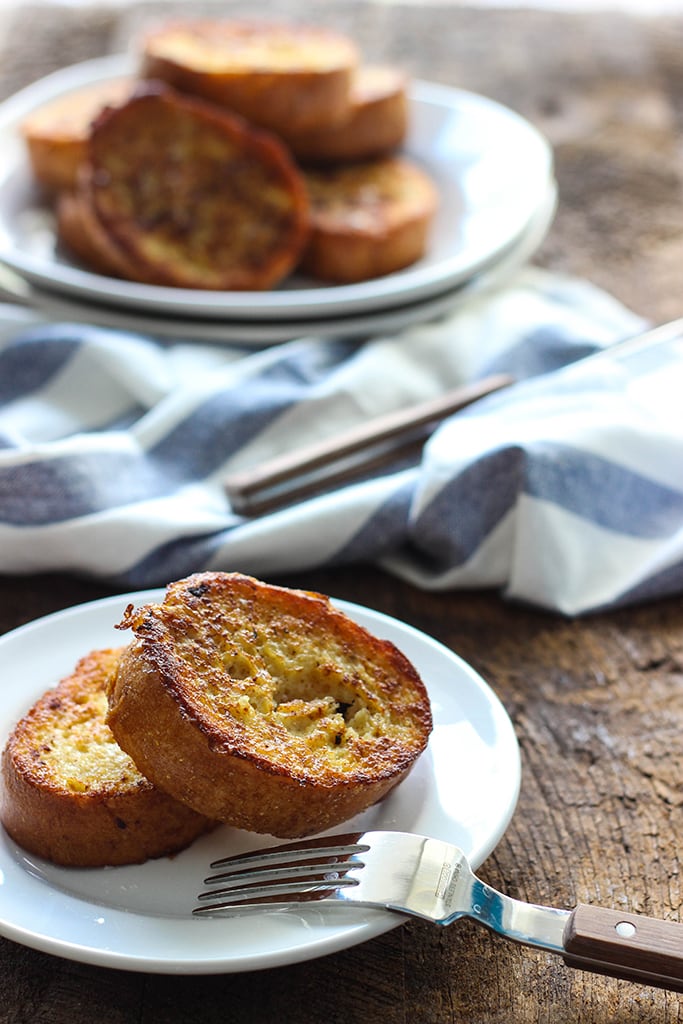 I didn't add any sugar to this so the french toast will be mildly sweet, a perfect vessel for some syrupy goodness. But just in case you don't like syrup, add some sugar to the custard beforehand. You can also halve the recipe for a smaller batch for smaller families or couples.
And that's all there is to it!
MORE HOLIDAY BREAKFAST RECIPES TO TRY
Did you make this recipe? Rate it!
♡ If you liked this recipe, giving it a star rating ★★★★★ in the comments below really helps! For more recipes, subscribe to my newsletter or follow me on Facebook, Instagram and Pinterest.
Print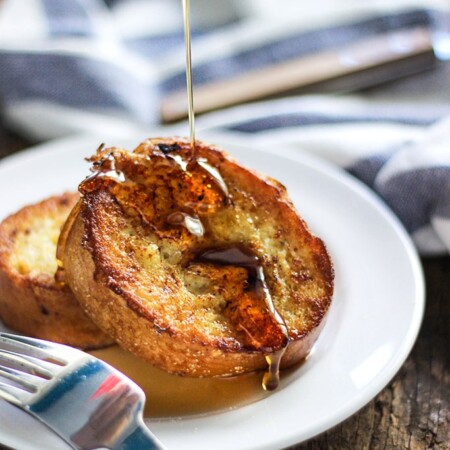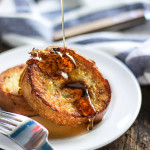 Eggnog French Toast
---
Author:
Total Time: 20 mins
Yield: 14–16 slices 1x
Description
Enjoy a fun family holiday brunch with some festive eggnog French toast. Ready in 20 minutes with 14-16 servings!
---
1 baguette, sliced into 1" slices
1 cup eggnog
3 large eggs
1/2 teaspoon vanilla extract
1/2 teaspoon ground cinnamon
1/4 teaspoon ground nutmeg
---
Instructions
Whisk eggnog with eggs, cinnamon, vanilla extract and nutmeg until the custard is smooth.
Soak the bread slices in the batter for a minute and pan-fry in some oil or butter over medium heat until browned then flip to the other sides.
Dish and serve hot.
Enjoy!
Prep Time: 5 mins
Cook Time: 15 mins
Nutrition per slice with serving size of 16: