Pumpkin spice french toast casserole is a great fall brunch or dessert loaded with pumpkin and pumpkin pie flavors and a sweet and nutty streusel.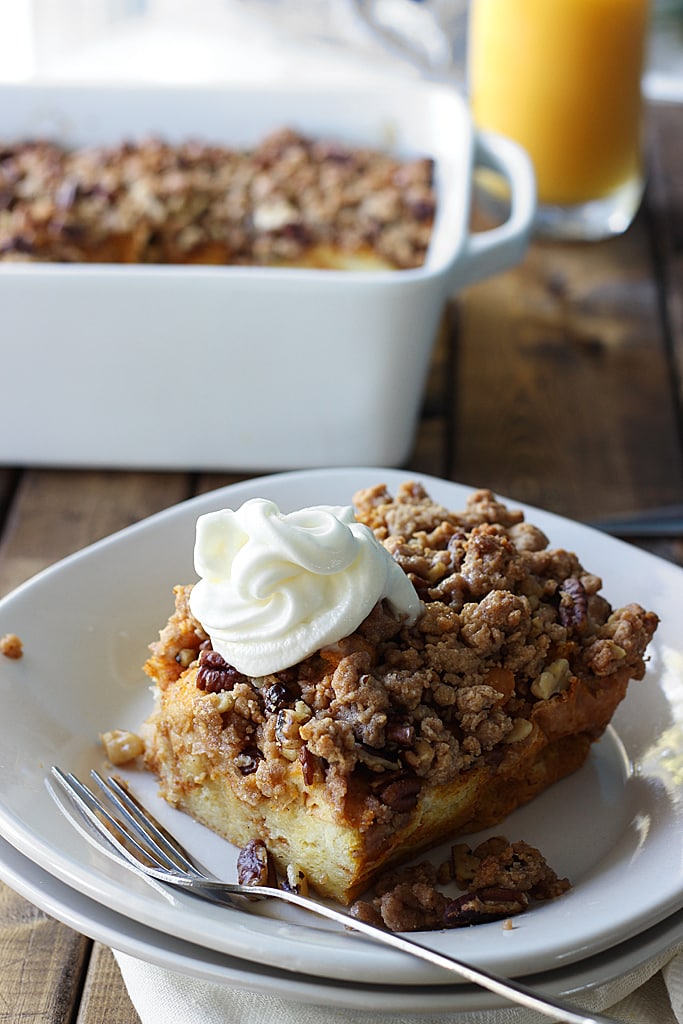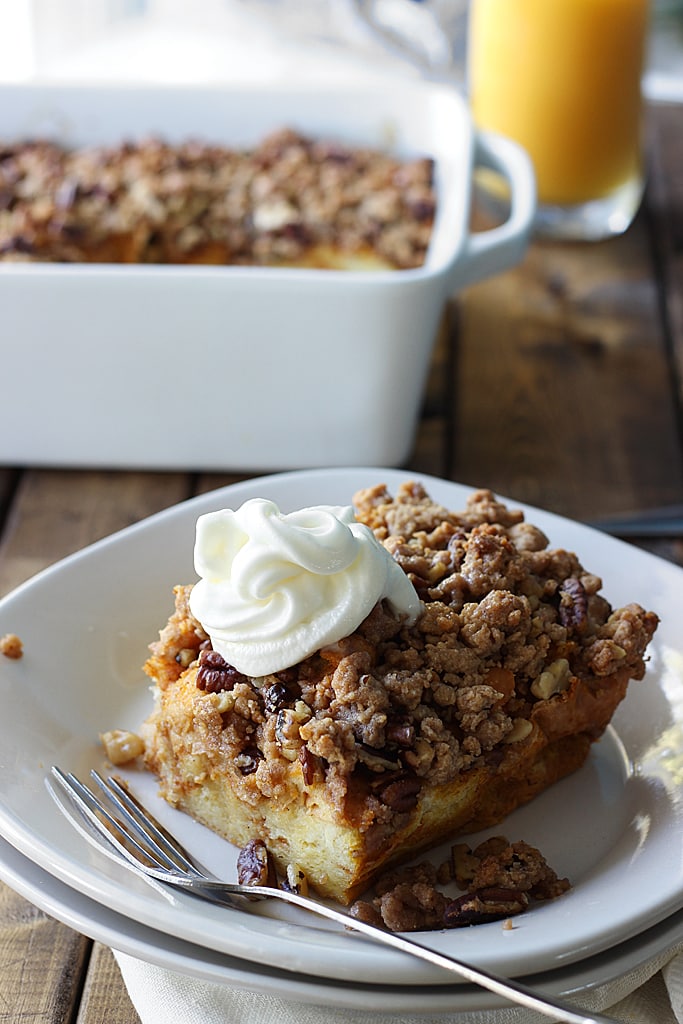 It's that time of the year when pumpkins make their annual appearance so today we're making a pumpkin spice French toast casserole. It's a quick overnight casserole that can be made ahead and baked the next day for a quick fall-themed breakfast or brunch.
What makes this great is how you can do all the prep-work in advance and bake it the next morning. It takes all of fall's best ingredients with pumpkin puree and pumpkin pie spice, brown sugar, cinnamon and pecans and creates a delicious brunch that's perfect for feeding a crowd for a fall or Thanksgiving brunch.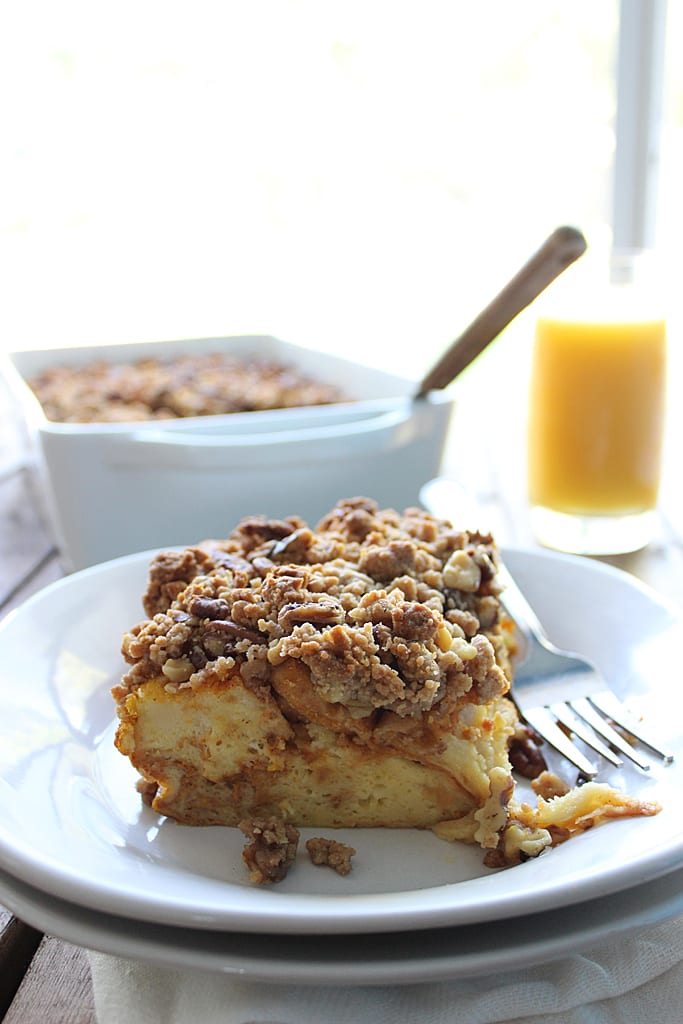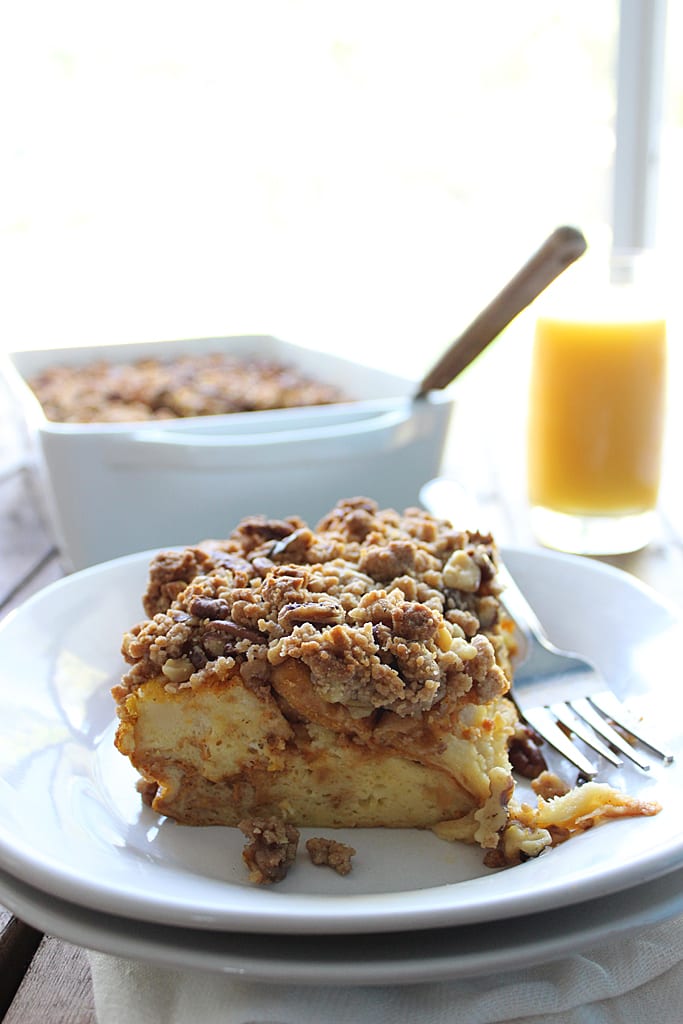 It's like your traditional bread pudding and french toast had an Autumn baby. The pumpkin-infused custard is poured over chunks of torn-up bread to let it soak overnight. Then sprinkle on a delicious pecan streusel for a crumbly and sweet topping. So let's start cooking!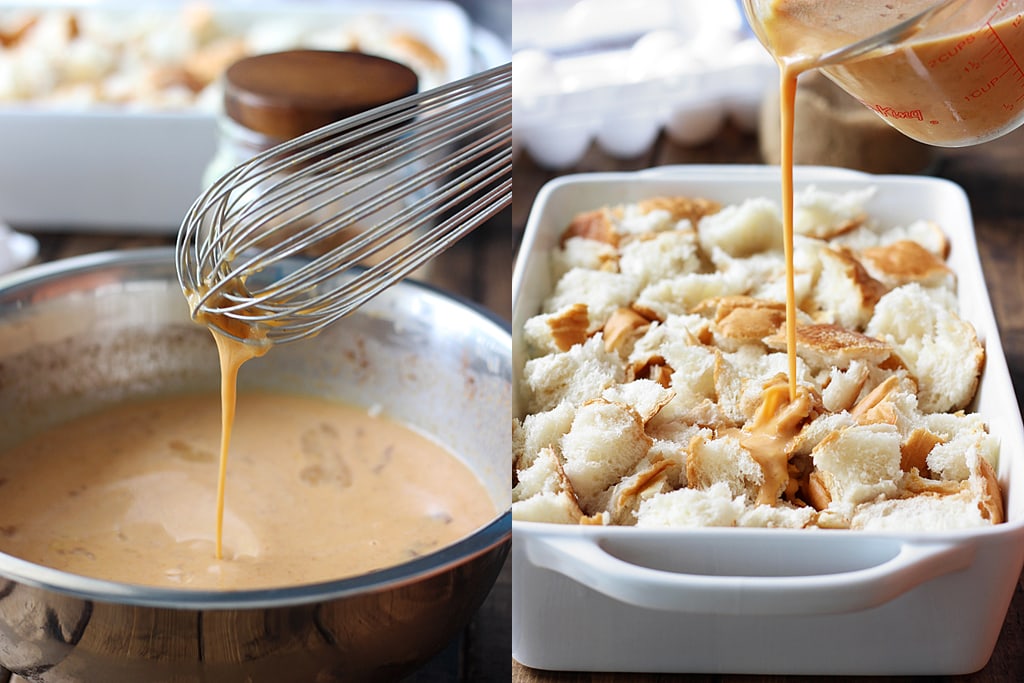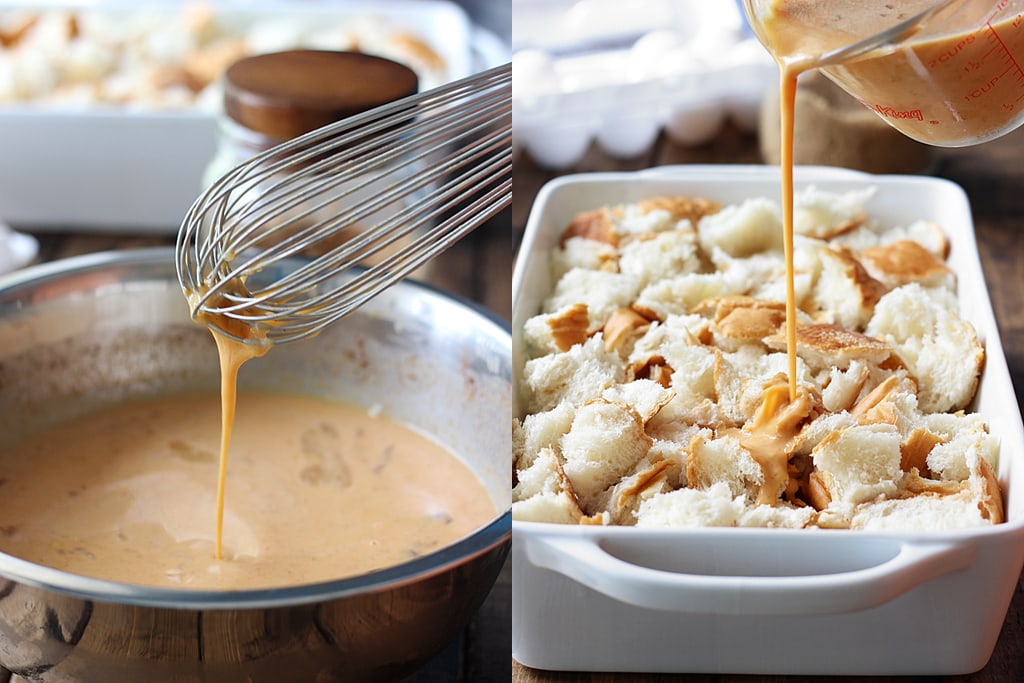 PUMPKIN SPICE FRENCH TOAST CASSEROLE RECIPE TIPS
Stale bread – I used a day-old baguette but you can also use challah or brioche. The staler the bread the less mushy it gets when it soaks overnight in the custard. If you can't soak it overnight, I've heard you need to soak for at least 3-4 hours minimum.
Soak evenly – The key from what I've learned is to make sure there's enough custard to bread ratio and to make sure all the bread pieces are soaked through. Press the bread pieces into the custard so soak as much as you can.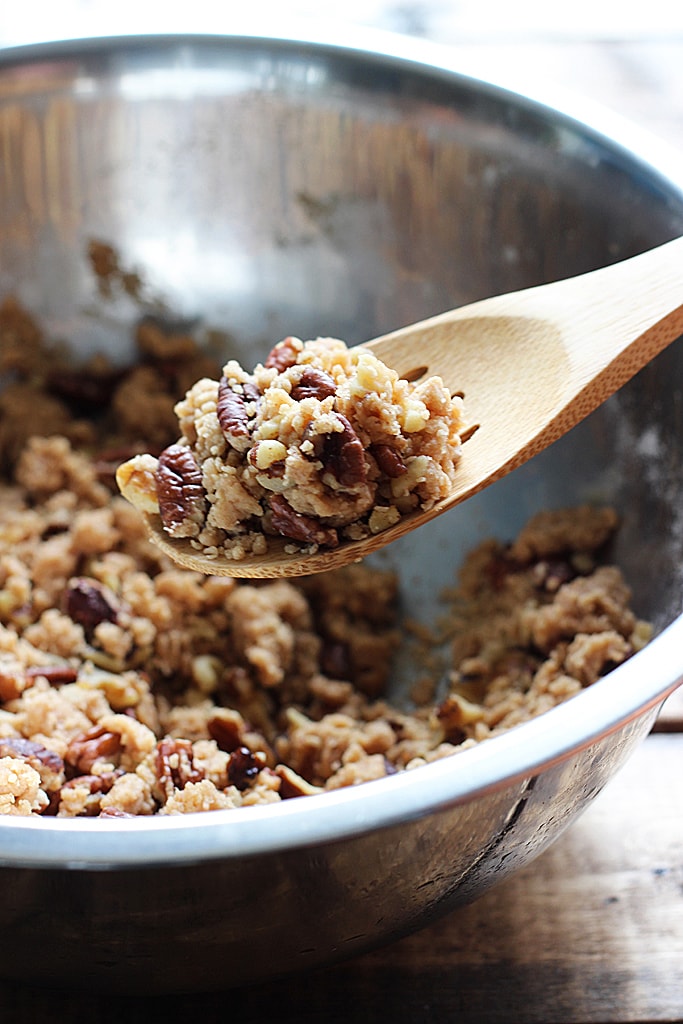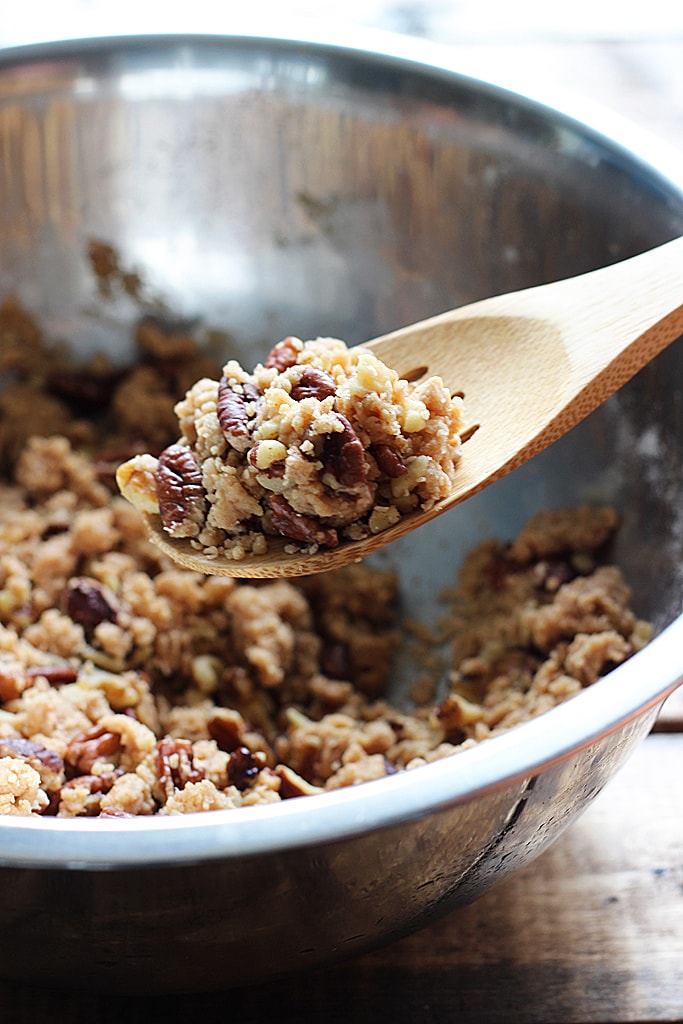 Streusel – Your fingers are your best tools in mixing all the ingredients to make a good streusel topping. Make this ahead of time and sprinkle the day of baking to prevent it from getting soggy.
Test for doneness – Insert a knife into the center should come out clean. If it's still wet, it still needs a few more minutes of oven time.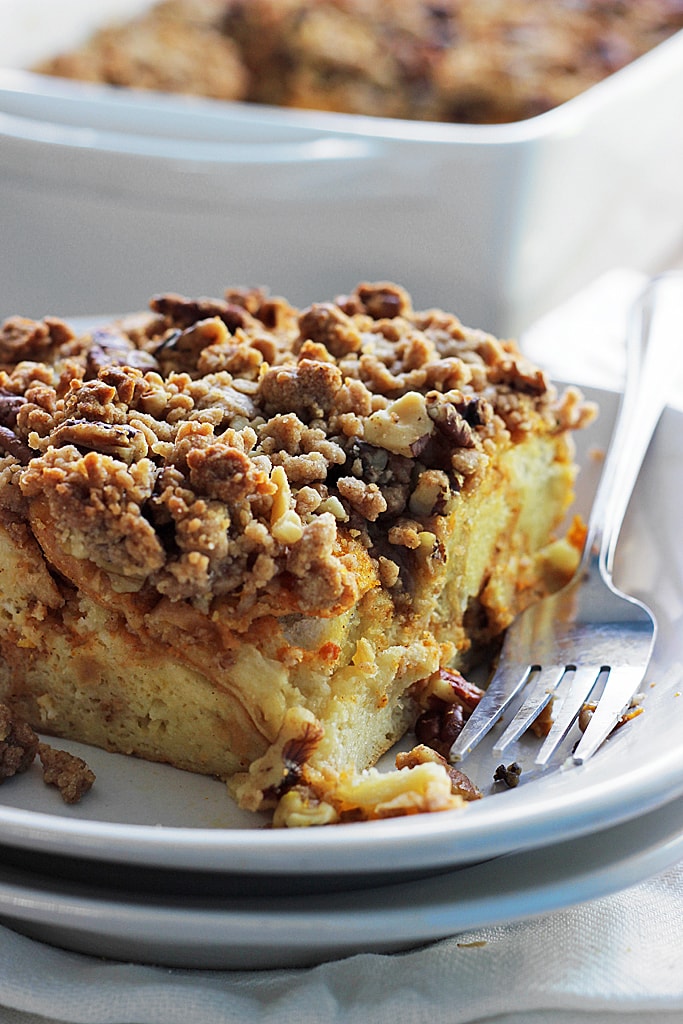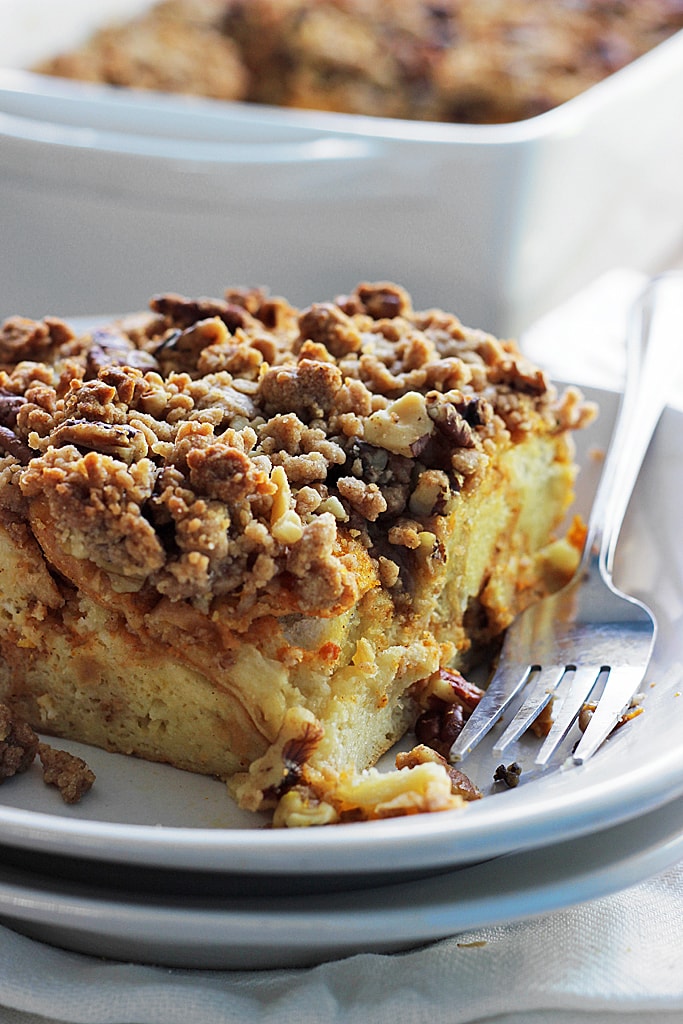 In the recipe, I gave the option for pecans or walnuts but I did half of both just to mix it all up and because I couldn't decide at the time which one I liked better. So why not. Half a cup of pecans and half a cup of walnuts!
One thing I love about it is it's not overly sweet. I don't have much of a sweet tooth so I tend to stay away from rich, sweet desserts. But this is just enough to sweeten your palate but not too sweet that adding maple syrup or whipped cream would take it over the top. So feel free to go nuts with your toppings.
And that's about it. Have fun with your brunch and enjoy!
MORE FALL BRUNCH OR BREAKFAST RECIPES TO TRY
Did you make this recipe? Rate it!
♡ If you liked this recipe, giving it a star rating ★★★★★ in the comments below really helps! For more recipes, subscribe to my newsletter or follow me on Facebook, Instagram and Pinterest.
Print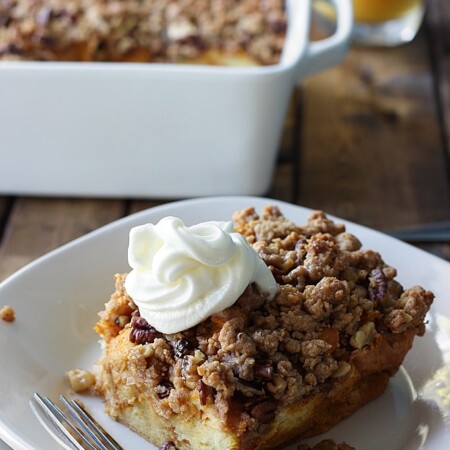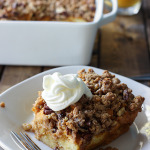 Pumpkin Spice French Toast Casserole
---
Author:
Total Time: 1 hour 5 mins
Yield: 8–10 1x
Description
Pumpkin spice french toast casserole is a great fall brunch or dessert loaded with pumpkin and pumpkin pie flavors and a sweet and nutty streusel.
---
1 loaf baguette, torn into chunks or cubed
6 large eggs
2 1/2 cups milk
1 cup pumpkin puree
3/4 cup sugar
2 tablespoons vanilla extract
1 1/2 teaspoon pumpkin pie spice
Streusel:
1 1/4 cups flour
3/4 cup brown sugar
1 teaspoon ground cinnamon
1/4 teaspoon ground nutmeg
1/4 teaspoon salt
8 tablespoons butter
1 cup pecans/walnuts, chopped
---
Instructions
Tear or cube the french bread and place in a greased 9×13 casserole dish.
Combine the eggs, milk, pumpkin puree, sugar, vanilla extract and pumpkin pie spice to form a custard. Whisk until smooth.
Pour the pumpkin mixture over the bread, making sure to gently press down on the bread to soak as much as you can.
For the streusel mix together the flour, brown sugar, cinnamon, nutmeg and salt.
Add butter and work it into the flour mix with your fingers or using a fork until crumbly with pea-sized bits of butter. Add in the pecans and mix well.
Cover both and refrigerate separately overnight.
To bake, sprinkle the streusel over the top of the casserole and bake at 350 degrees F for 45 minutes or until set. A knife inserted in the center should come out clean.
Let it rest for 10 minutes before serving.
Enjoy!
Prep Time: 20 mins
Cook Time: 45 mins