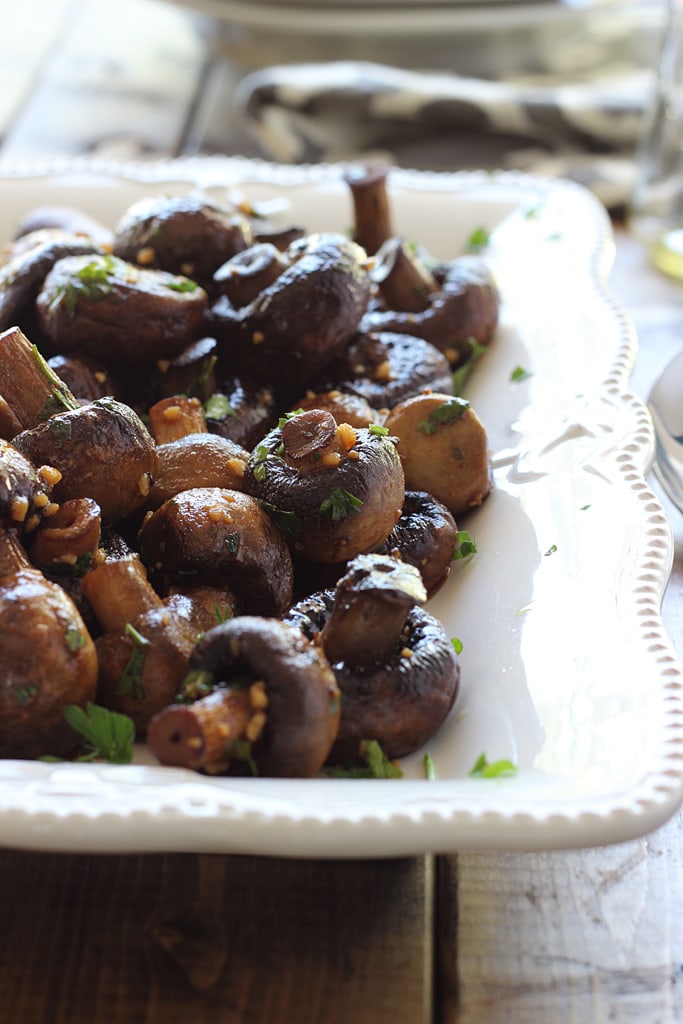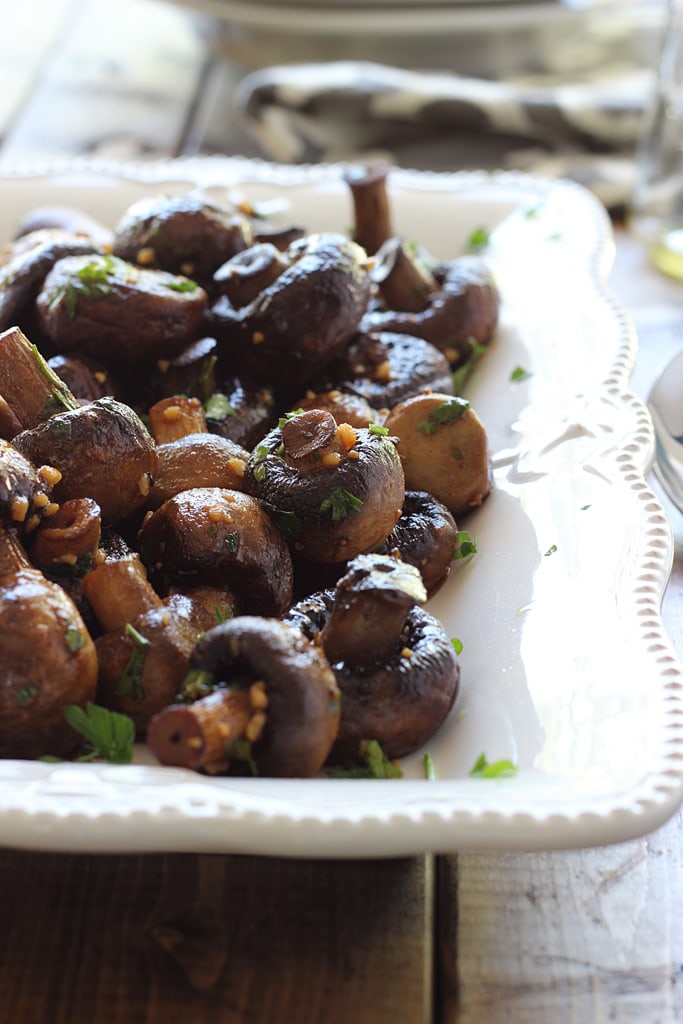 Raise your hand if you like mushrooms. Me too! One of my favorite burgers is the swiss Portobello mushroom burger on some sourdough. Over the years, I've sneakily snuck some of my love for mushrooms onto the blog. My earliest was probably with oyster sauce which, ignoring the utterly crappy picture is incredible yummy. It's also when I figured out that mushroom tend to shrink down tremendously in size once it releases its juices. Which would account for the teeny tiny underwhelming amount of mushrooms on that salad plate. I've since learned.
And I've discovered along the way that mushrooms are fun to stuff and call an Au Gratin or a pizza.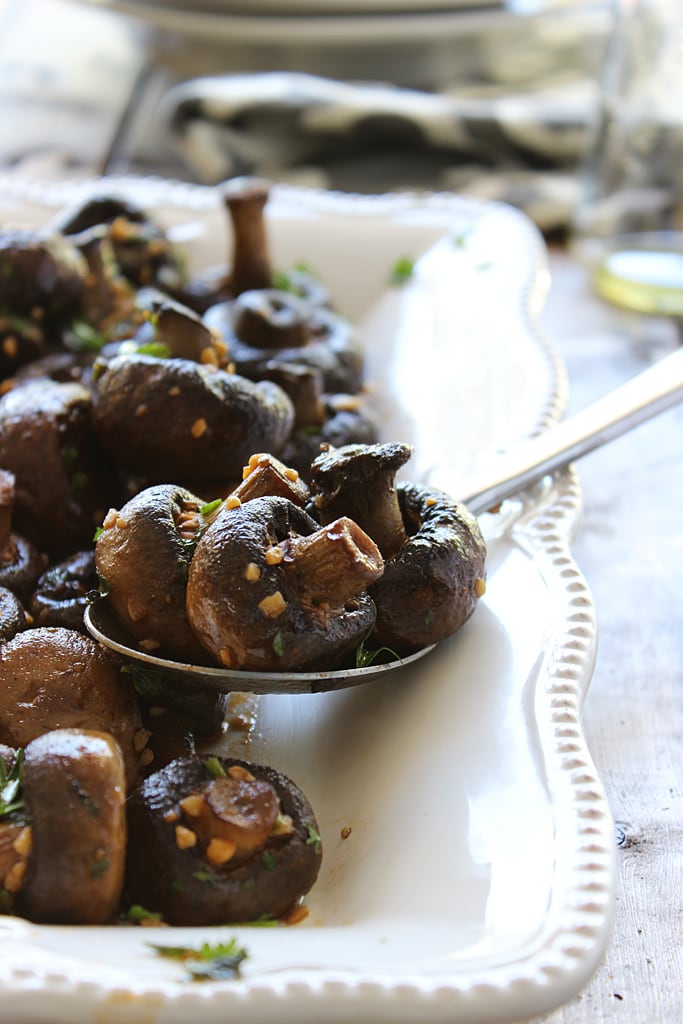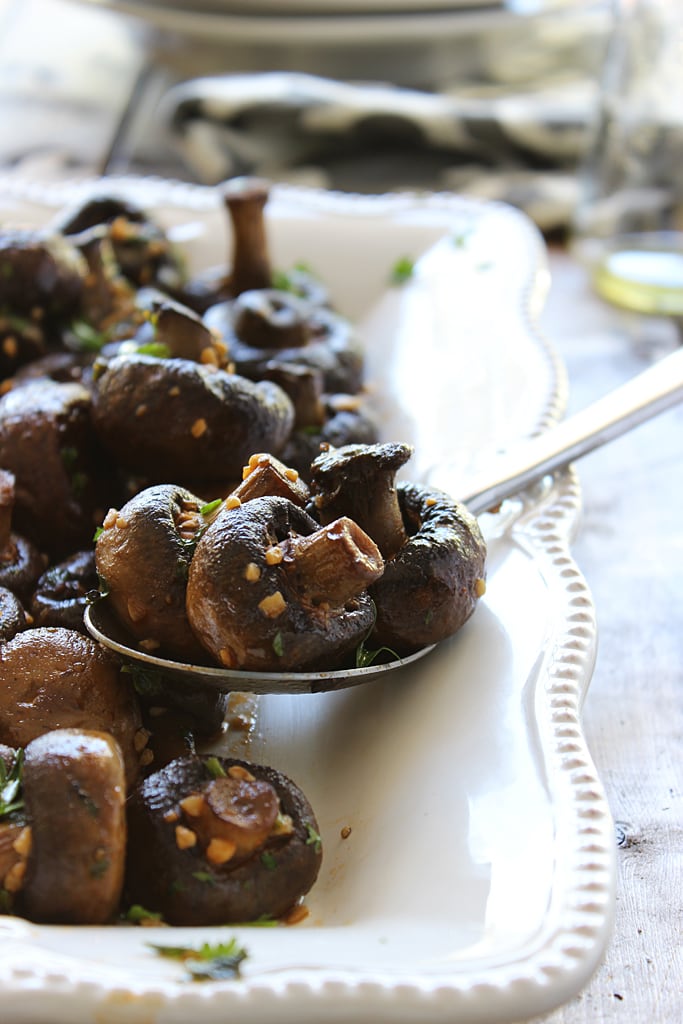 But back to the size issue, next time you're at the grocery store and those mushrooms are looking like way too much for two people and you're thinking "Oh wow, this is way too much for us"… it's not! It's even not too much of a stretch to say that one person can eat a whole pound by themselves (ahem). But for this recipe, I've allotted two pounds for four people just for the sake of moderation.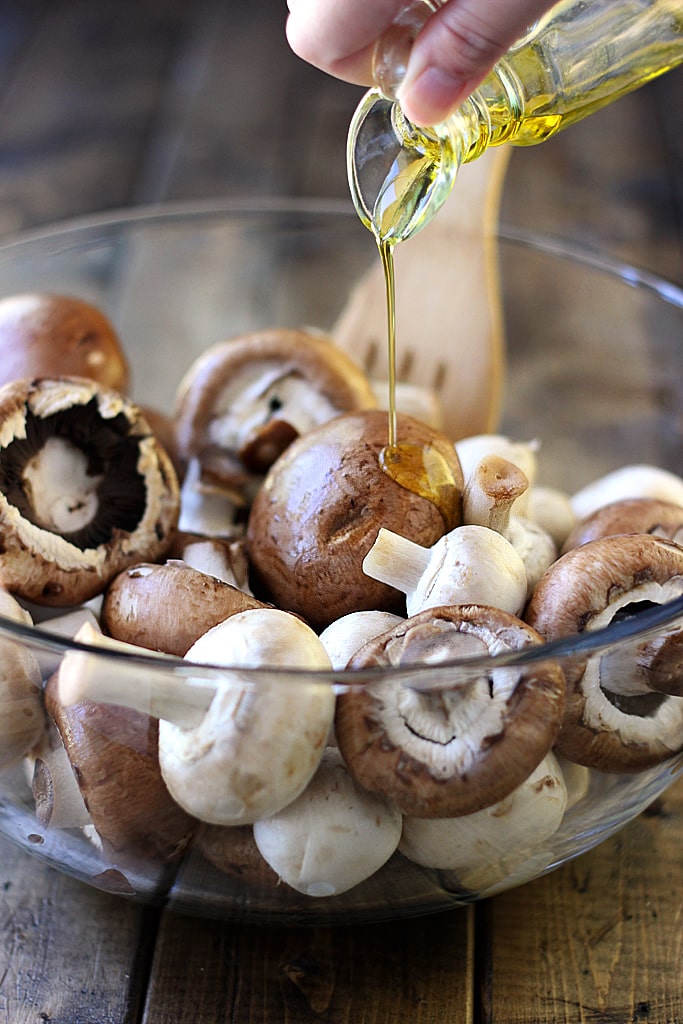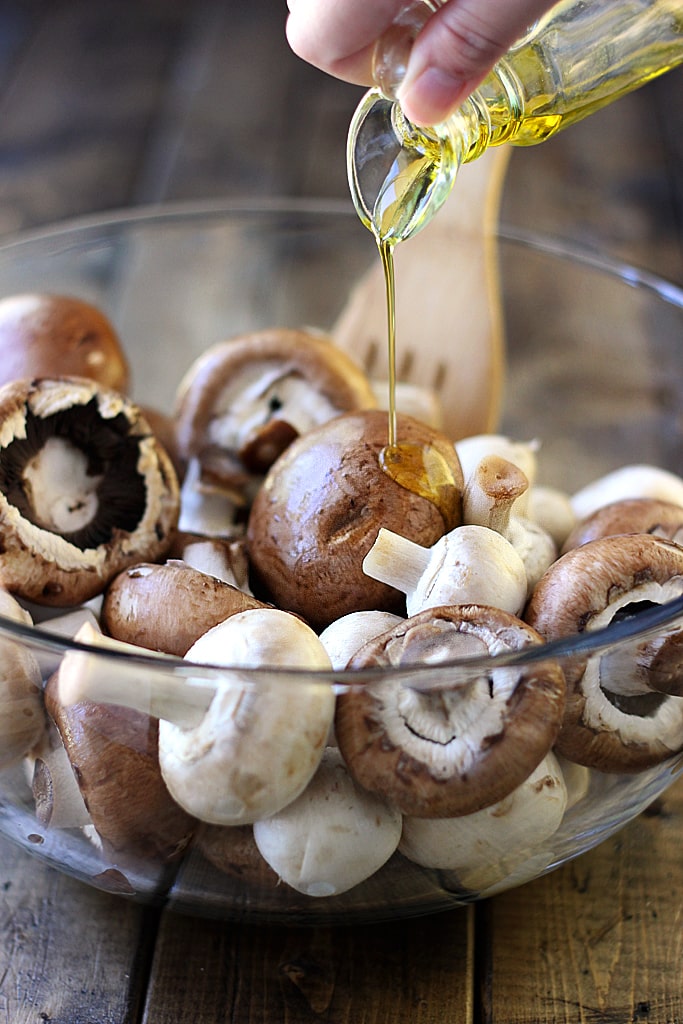 But seriously, it can't get any easier making a side dish than this. It's literally pour in some olive oil, season with salt and pepper and pop in the oven. Then melt some butter, add some garlic, smoked paprika, parsley and toss again once it's out of the oven. That smoked paprika really gives it a nice woody taste and kind of smells like BBQ. And you're done.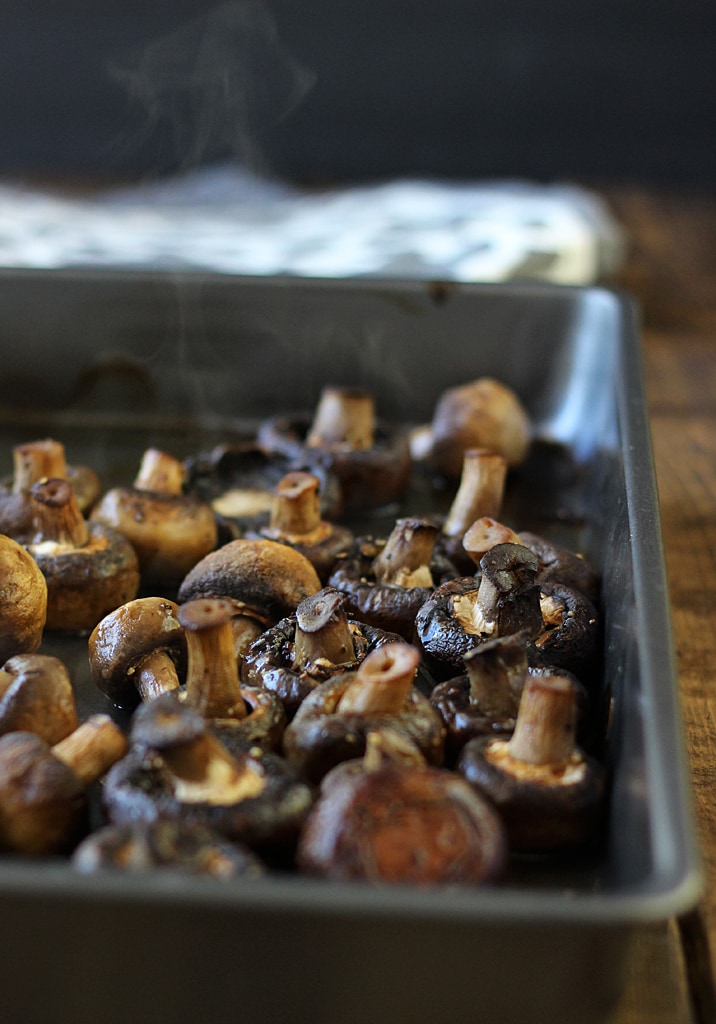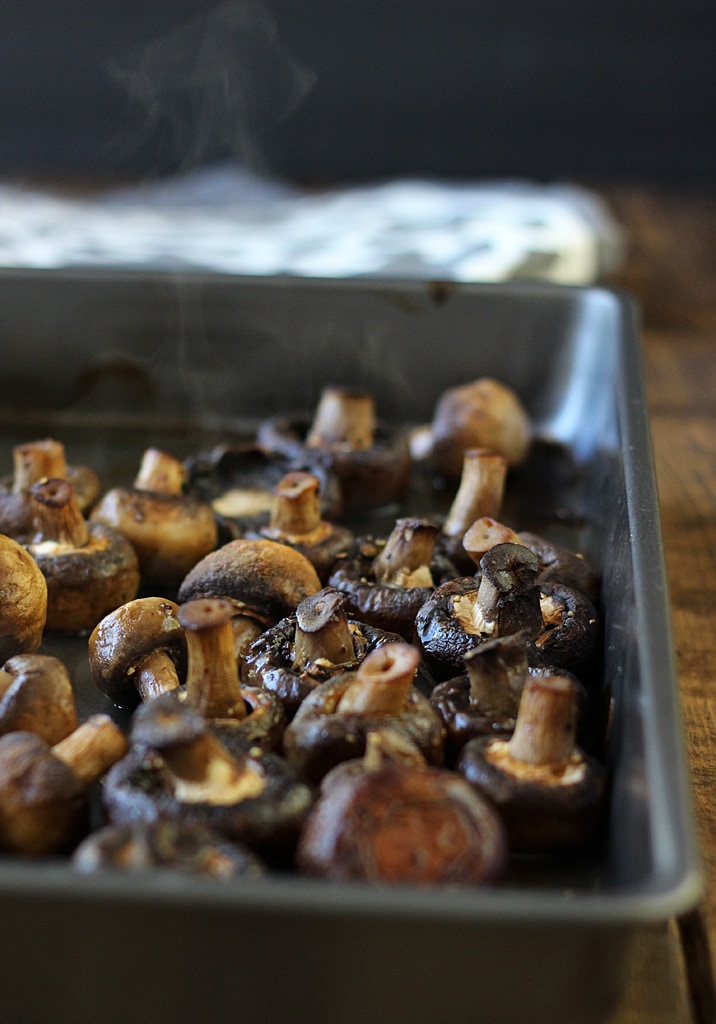 It's very smoky too. And seriously low on calories. Look at the nutritional label. I was kinda shocked at how low it was even with the butter.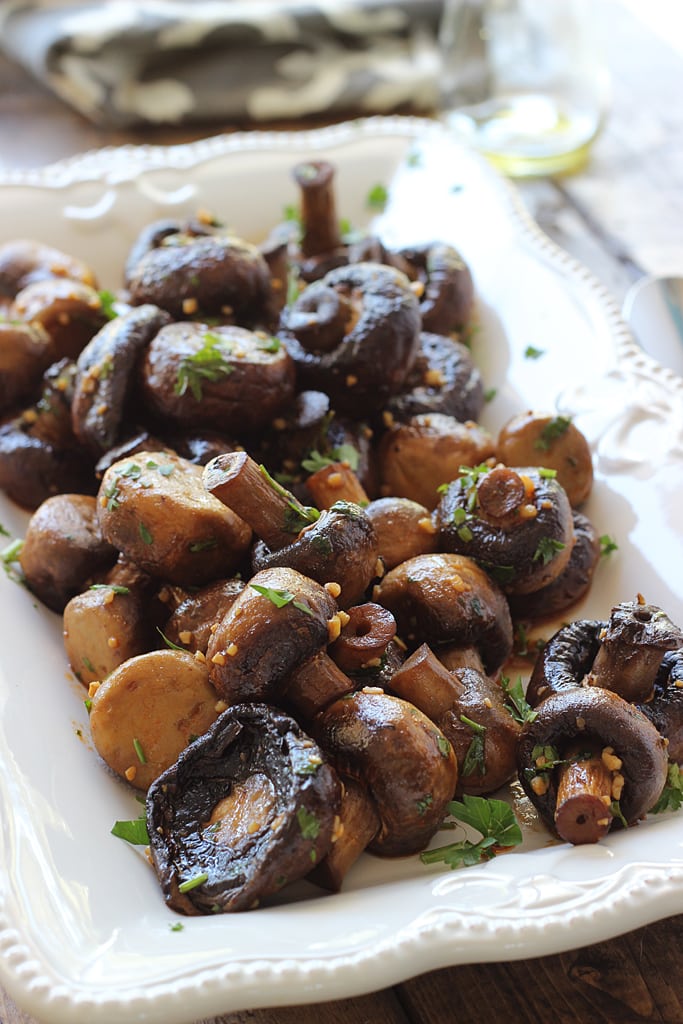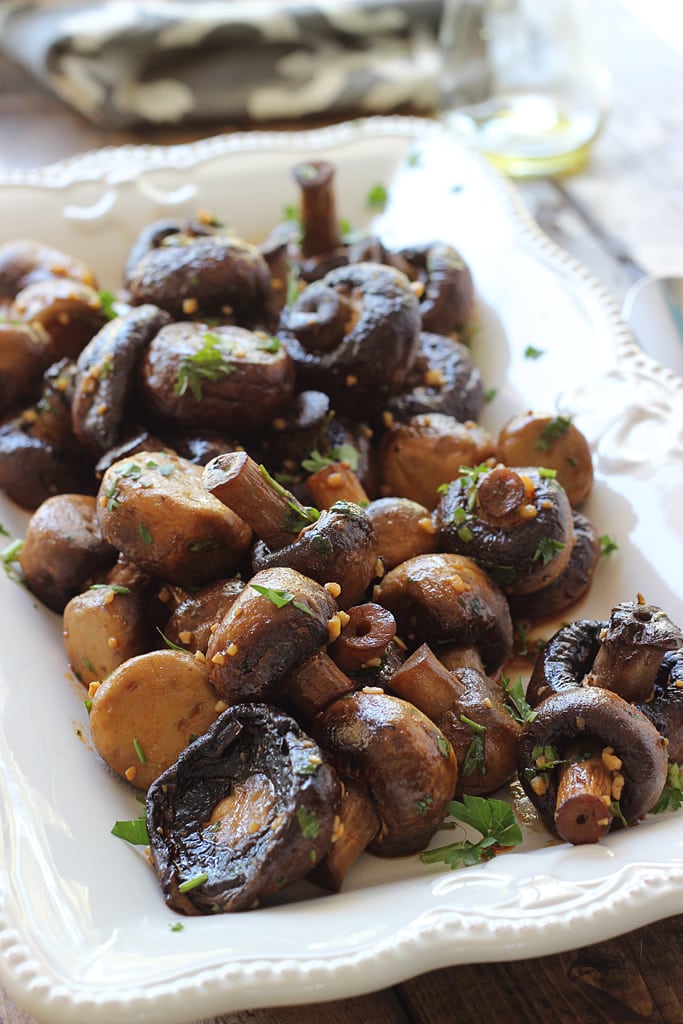 And as for pairings, I think it'll go great with a slow cooker pot roast or for steak night. If you want more flavor, toss in whatever extra herbs you want or stuff like garlic salt. This recipe is a blank canvas, good on it's own but also very, very amenable to being made more awesome!
Print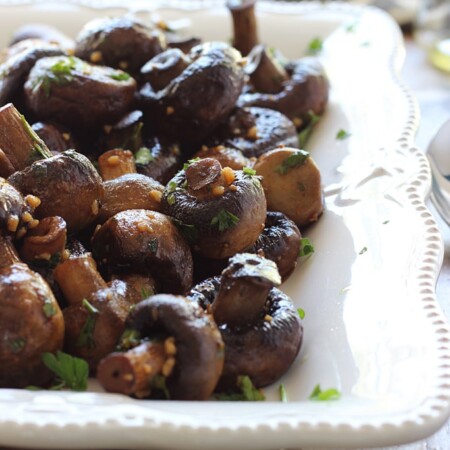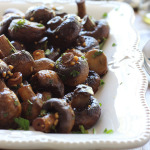 Smoky Roasted Mushrooms
---
Author:
Total Time: 35 mins
Yield: 4 1x
2 lb. whole mixed mushrooms
1 1/2 tablespoons olive oil
Salt and pepper to taste
2 tablespoons butter
1 1/2 teaspoons garlic, minced
1/2 teaspoon smoked paprika
1 tablespoon parsley, divided
---
Instructions
Toss mushrooms in olive oil and salt and pepper until fully coated
Spread on a baking sheet and roast at 425 degrees F for 30-35 minutes until tender and browned, stirring a couple of times
Over medium high heat, melt butter and saute garlic until fragrant
Add smoked paprika and 1/2 tablespoon parsley and stir to mix
Toss butter mixture with the mushrooms
Dish and serve hot topped with remaining parsley
Prep Time: 5 mins
Cook Time: 30 mins