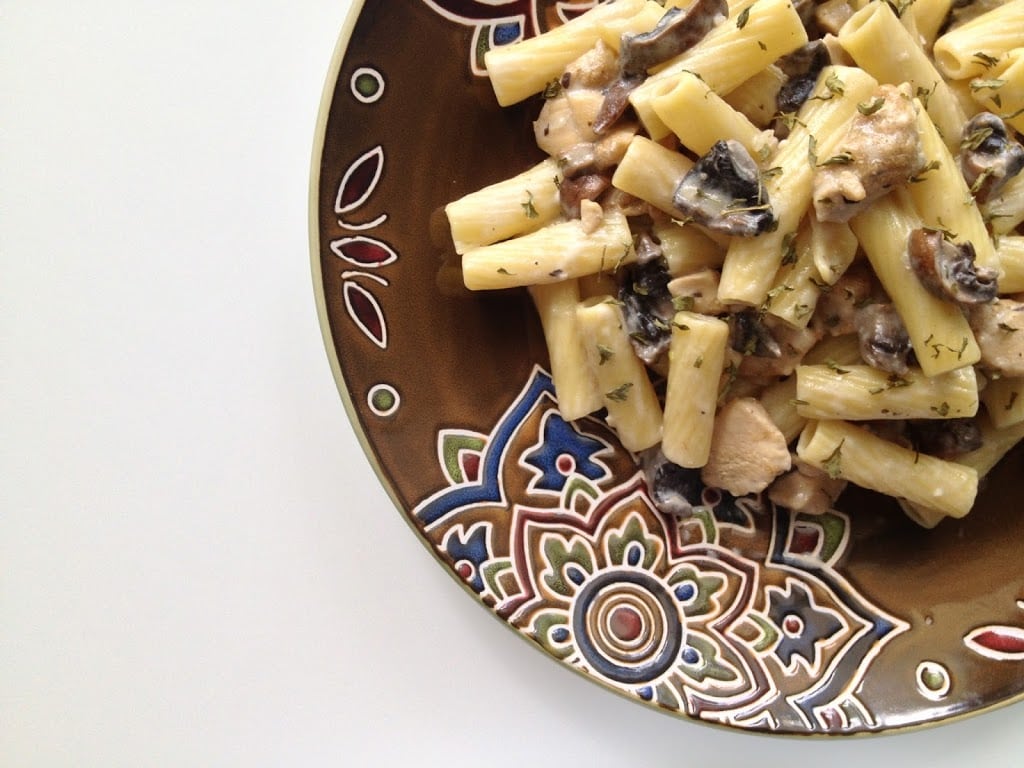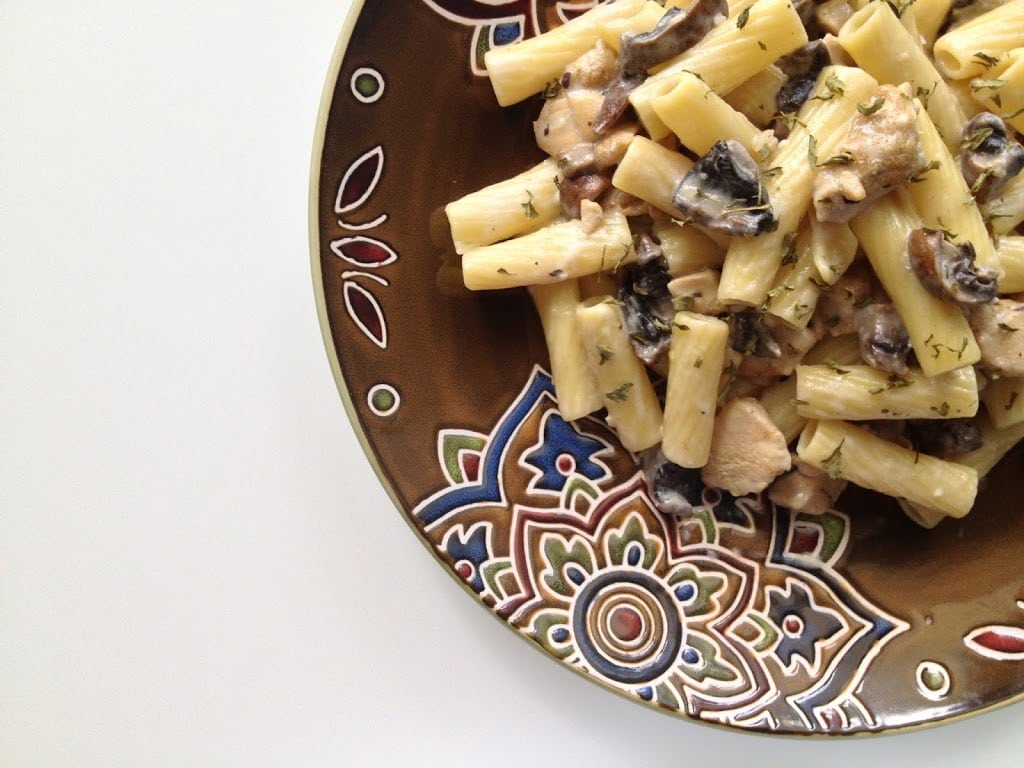 Every now and then I'll get a hankering for pasta. My preference tends to lean more towards the white creamy types because I find the red sauces a little too sour for my taste, with the exception of
Spaghetti Bolognese
and Penne Arrabiata. I like my reds to have a combination of savory and sweet or spicy but never just tangy. So when I do make a red-based pasta sauce at home, I default to my
own
.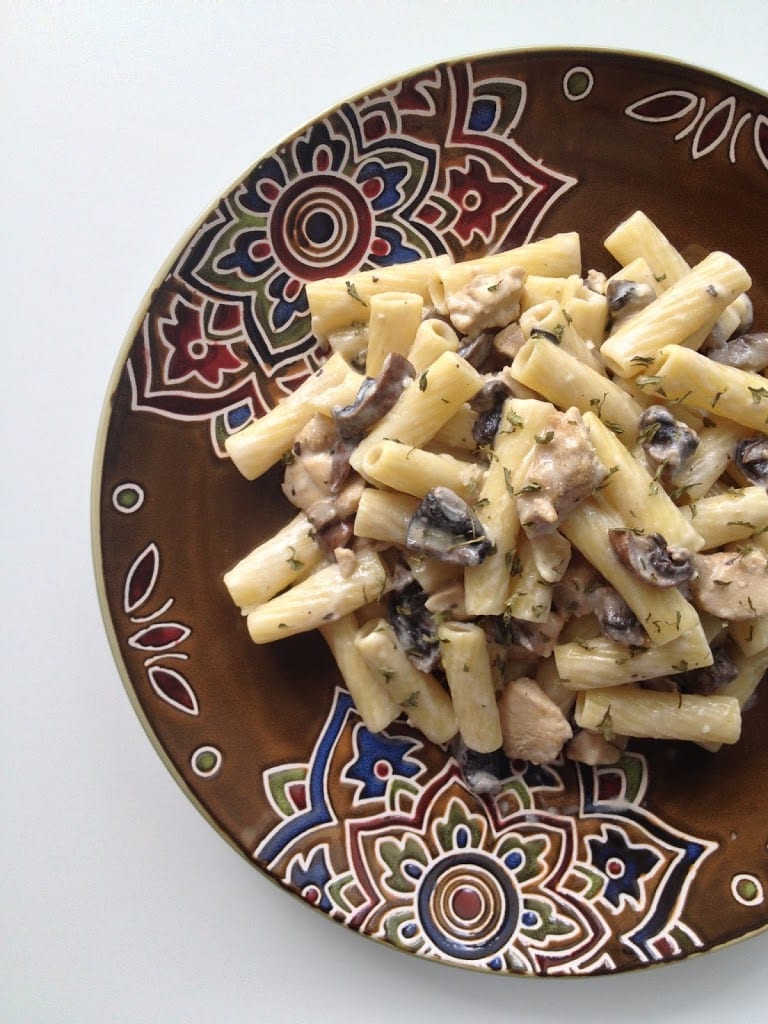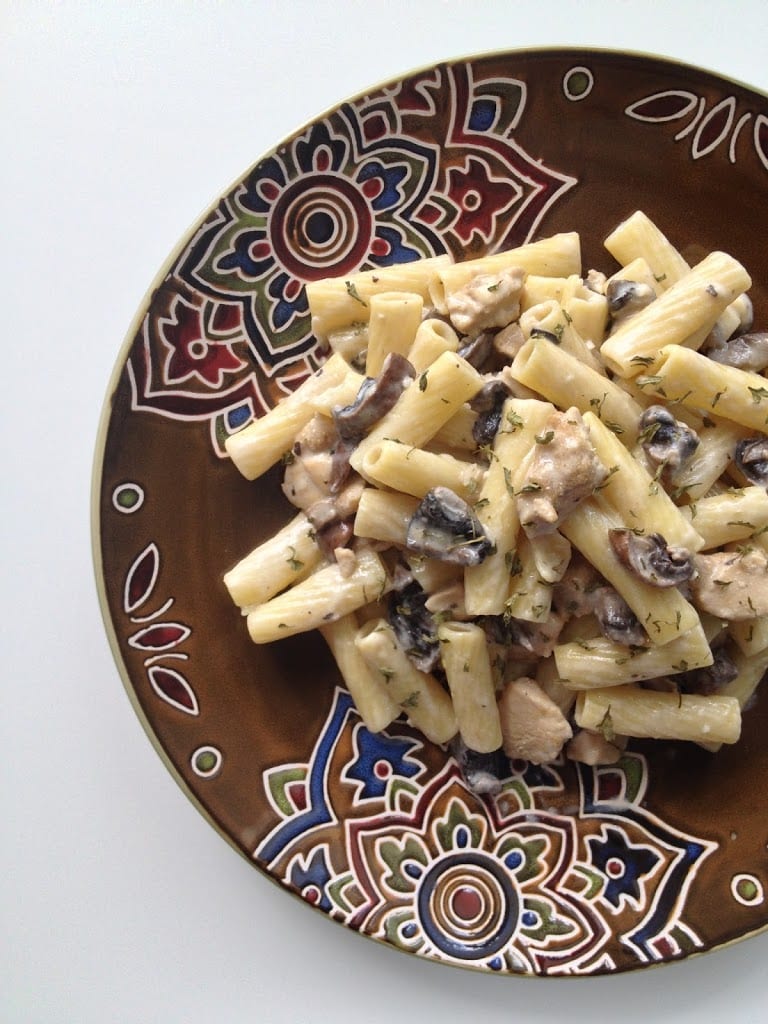 Somewhere along the years, I gradually discovered my favorite pasta type to be linguini. Something about it just pulls me. Maybe it's the sleek, flat lines and how neatly they fold onto each other. So whenever I can, I'll always order Linguini Alfredo when I'm dining out. It gets a little boring eating out with me, I tend to default to the same thing 90% of the time. There are so many different pasta types and choices out there though, it's always fun experimenting and trying something new.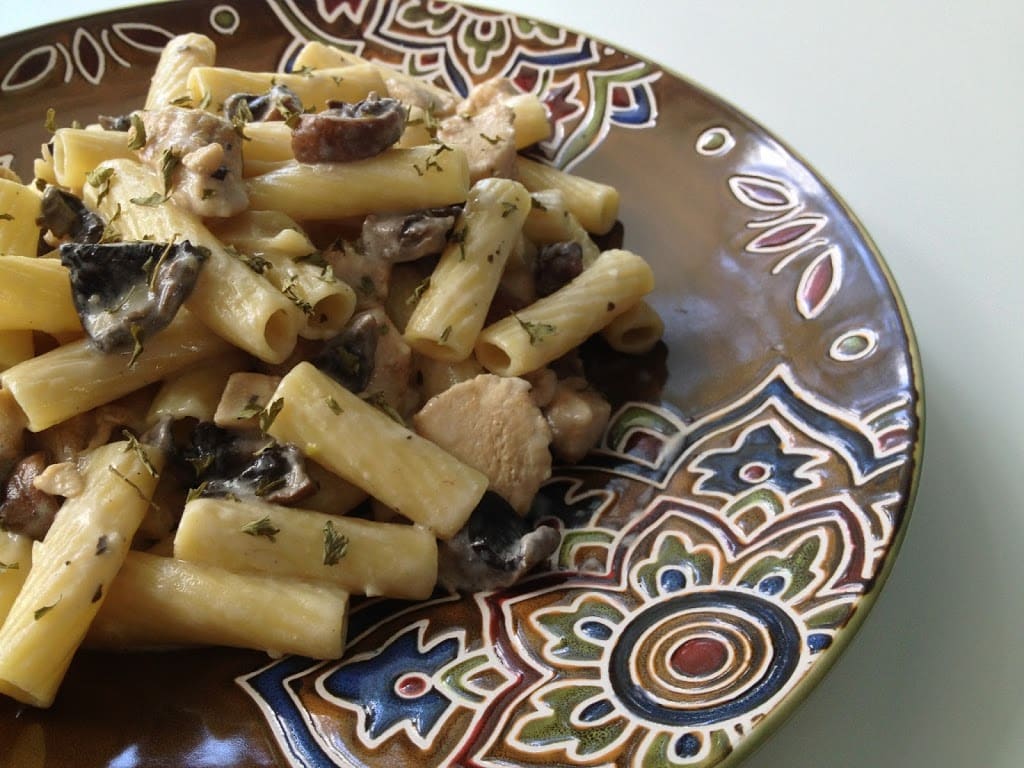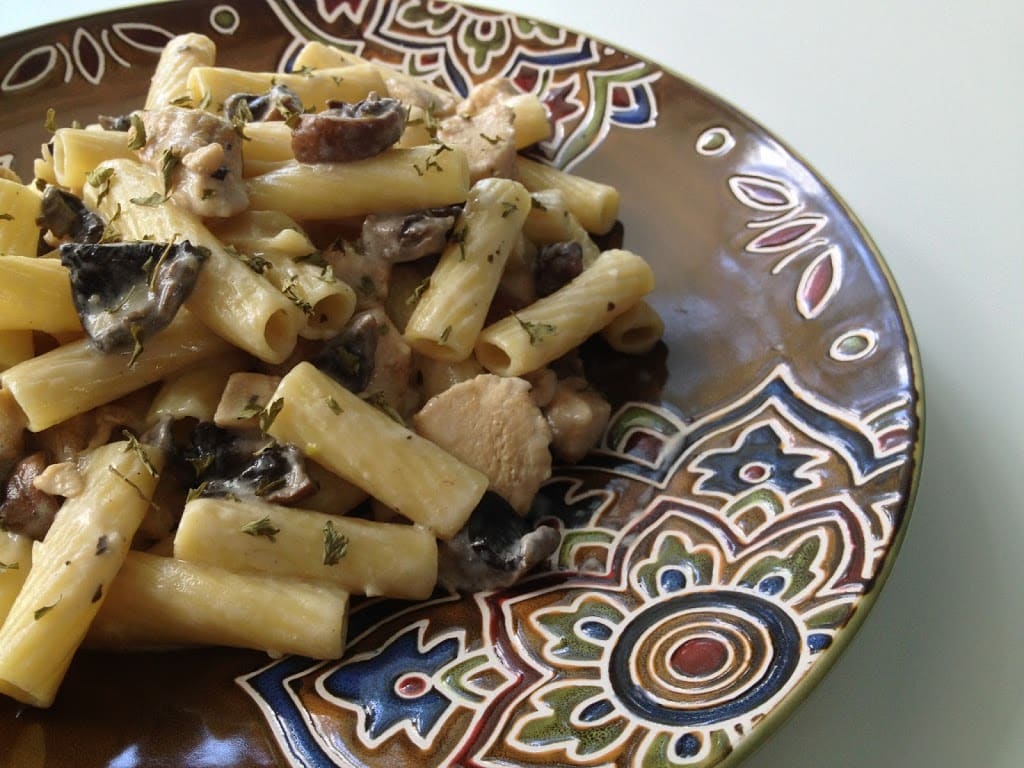 So in the spirit of trying something new, today I'll be making Chicken and Mushroom Rigatoni. Even though its chunky appearance doesn't make it look all that great (at least to me), the name flows nicely off the tongue. Rigatoni. Just saying it makes me feel Italian. Rrrrrigatoniiiiii. Okay, I'll stop now. Rigatoni actually means 'ridged' in Italian which is why the noodles have their distinctive appearance.
Tying the chicken, mushrooms and rigatoni together is a creamy white sauce with a touch of nutmeg. It tastes great. Did I mention there's Portobello? One of my favorite type of mushrooms. So if you're like me and love mushrooms, this will be sealed deal.
Print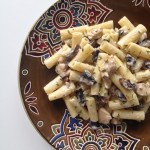 Chicken and Mushroom Rigatoni
---
Scale
Ingredients
1

lb. rigatoni pasta

2

boneless, skinless chicken breasts, cut into bite-sized pieces

4 cups

Portobello mushrooms, cut into chunks

1

shallot, minced

1 tablespoon

garlic, minced

1/4 cup

Parmesan cheese, grated

1 cup

chicken broth

1 cup

heavy cream

1/2 teaspoon

dried thyme

1/4 teaspoon

sage

1/4 teaspoon

nutmeg

1/4 teaspoon

parsley
Salt and pepper to taste
---
Instructions
In a dutch oven over medium high heat, pan-fry the chicken with olive oil, salt, pepper, thyme and some sage until the chicken is browned. Reserve the pan
Bring a pot of salted water to boil and cook the rigatoni until al dente. Reserve 3/4 cup of pasta water then drain and set aside
In the same pan used for the chicken, saute shallots and garlic until fragrant
Add mushrooms and cook for 2 minutes, stirring to combine them with any browned food bits or fond leftover from the chicken
Add chicken broth, heavy cream and 1/4 cup pasta water, mixing thoroughly
Season with salt, pepper and nutmeg and simmer until the sauce reduced by half
Add in the pasta, chicken and grated cheese, tossing to combine
Simmer until the cheese has melted and the sauce has thickened slightly, adding more reserved pasta water if needed
Dish and top with sprinkled parsley and serve hot with extra Parmesan on the side