These easy Parmesan garlic knots are buttery and fluffy. Made from refrigerated buttermilk biscuits and brushed generously with garlic Parmesan herbed butter before and after it's baked for some extra garlicky goodness.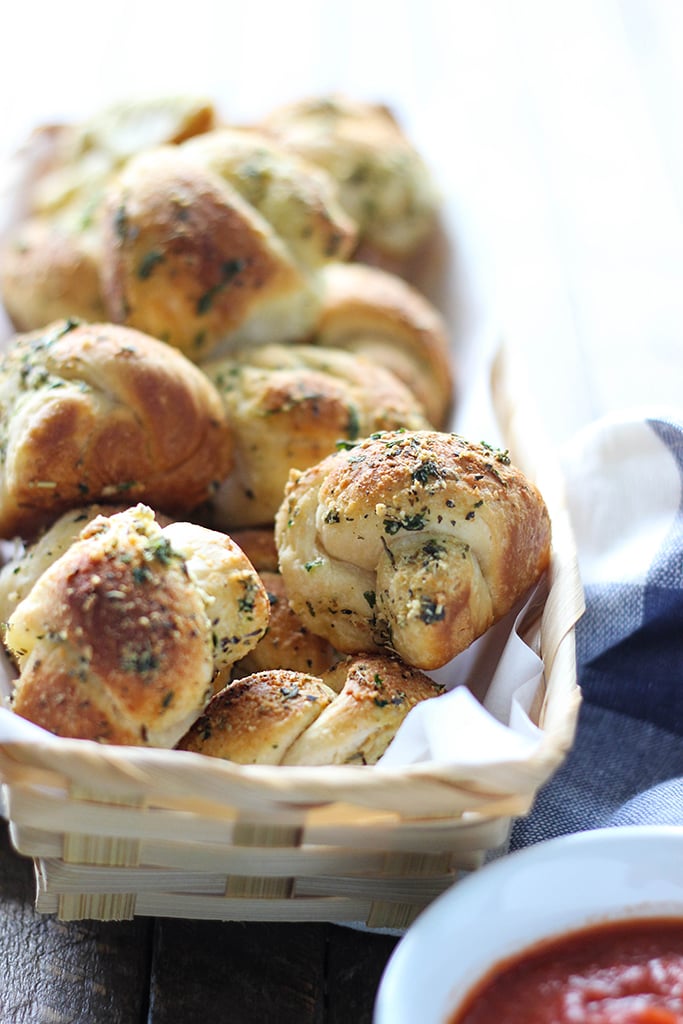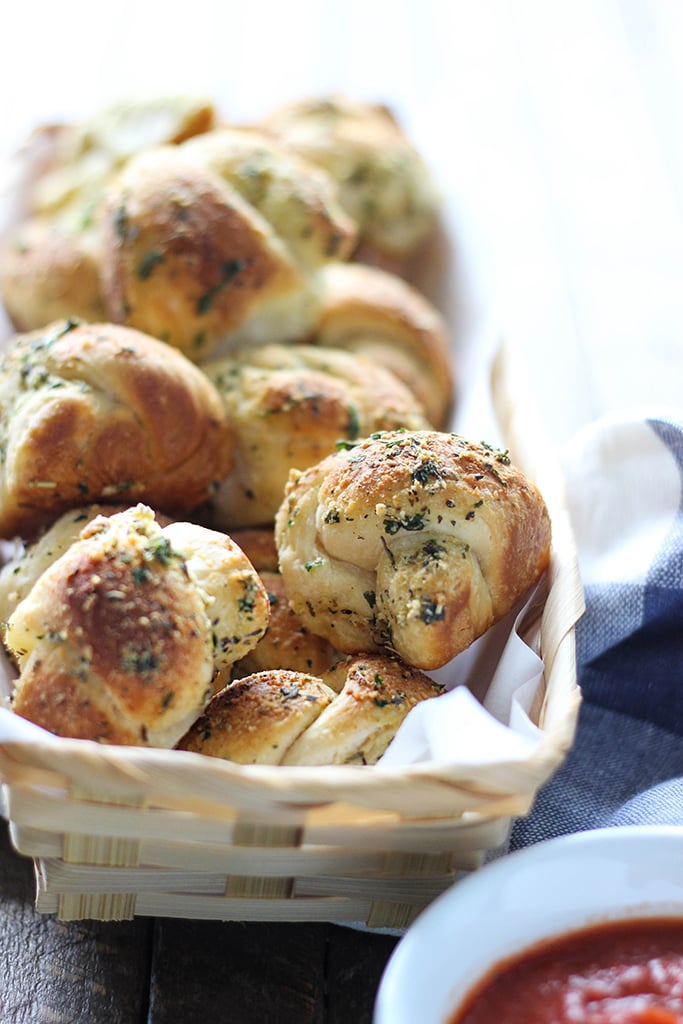 These easy Parmesan garlic knots are for people who don't want the fuss of making dough from scratch. By using refrigerated buttermilk biscuits, we can skip the hassle of messing with yeast and waiting for things to rise. Then we slather on some buttery goodness, bake until golden and brush with more butter before serving.
Pair them with some pasta like lasagna roll-ups, three cheese manicotti, creamy sun-dried tomato and spinach pasta, Tuscan chicken pasta, creamy salmon pasta with spinach, or even slow cooker spaghetti Bolognese for a classic comfort meal. It's the perfect warm and buttery appetizer or side for weekdays, weekends and date nights. So let's start cooking!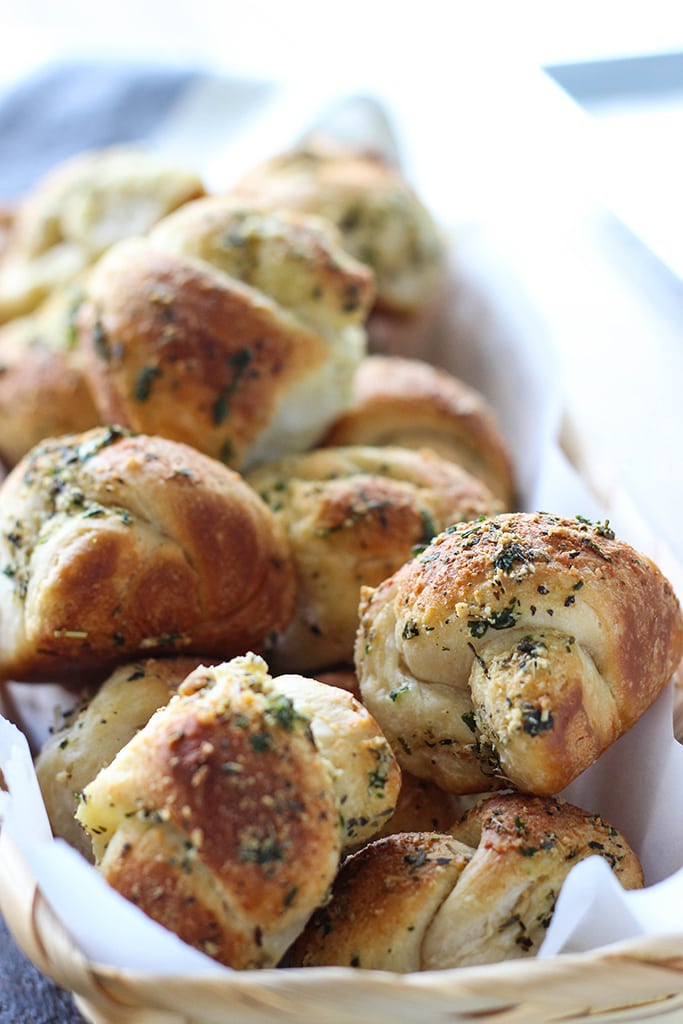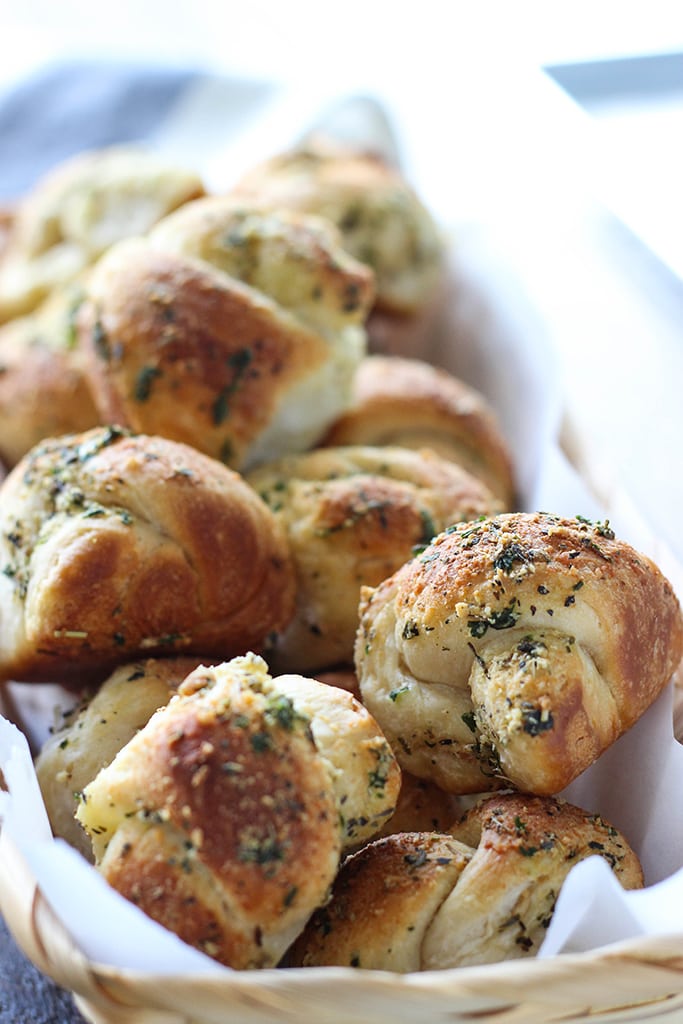 EASY PARMESAN GARLIC KNOTS RECIPE TIPS
Dough – For this recipe, I used refrigerated buttermilk biscuits. You should also be able to use store-bought pizza dough as well but I personally have not tried this yet. Let me know if you do!
Garlic – I used garlic powder for this recipe but you can also use fresh garlic for more texture and bite. If using fresh garlic, I find it easier to mince them with either a mini grater or garlic press.
Salt – I generally like using sea salt over table salt because you can season more generously and it's more forgiving.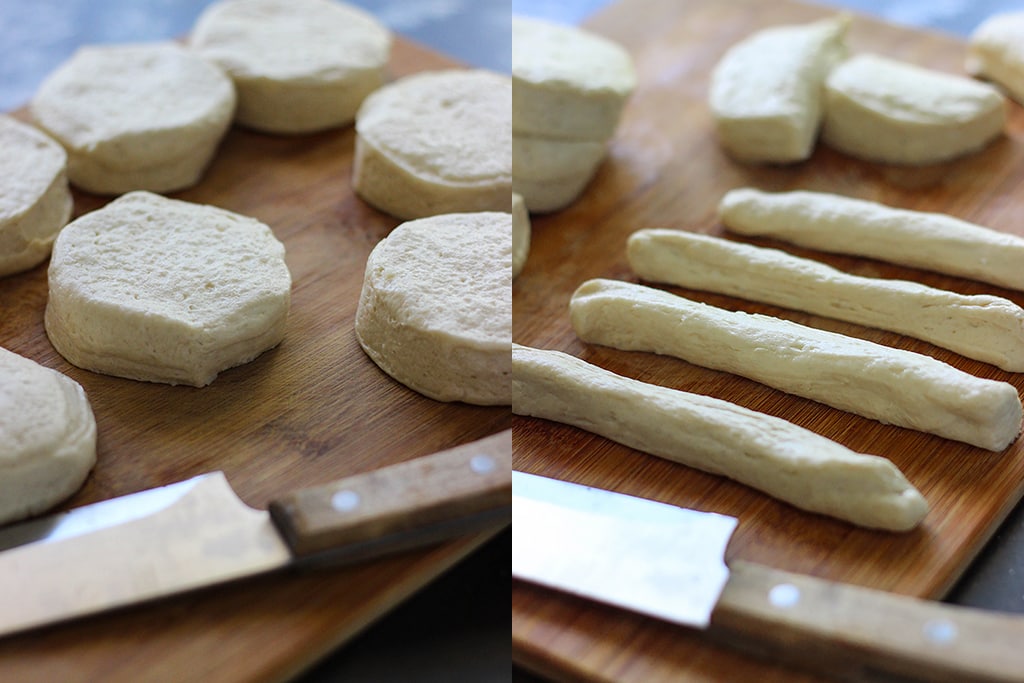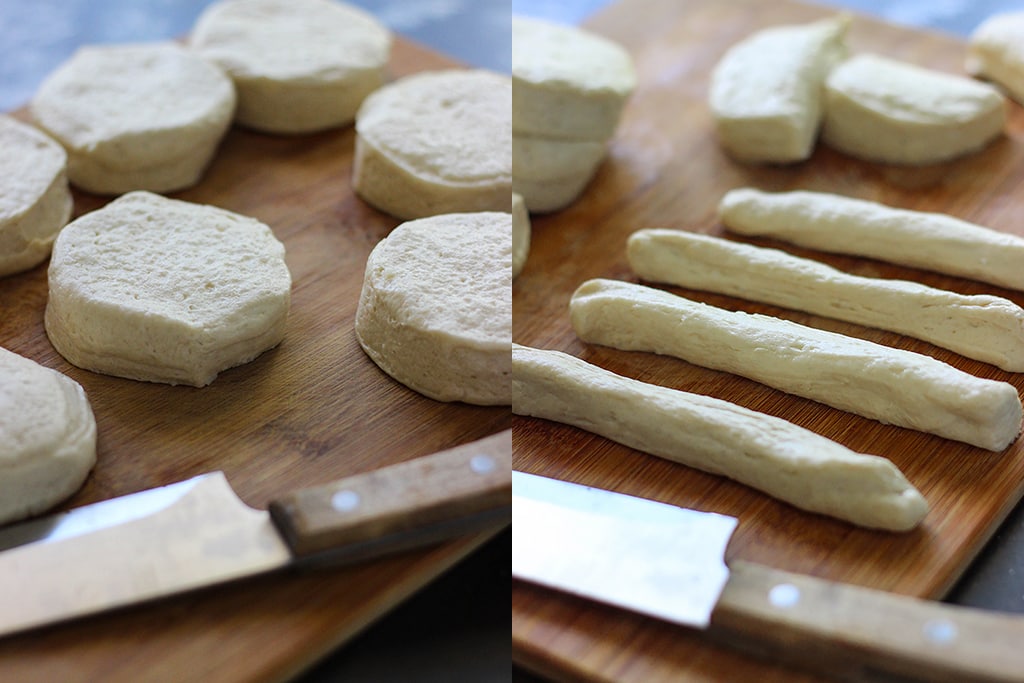 Assembly – You should end up with eight little round and flat pieces of dough. Cut each one in half so you'll end up with 16 halves. Then roll each half into about 6″ ropes of dough or long enough to tie into knots. You don't need a rolling pin, your hands are your best tools here.
Knotting – If your roll isn't long enough, it's okay to pull and stretch the end that will tuck into the knot. They are pretty flexible and can stand some manhandling. Once you're done knotting, you should end up with 16 knots.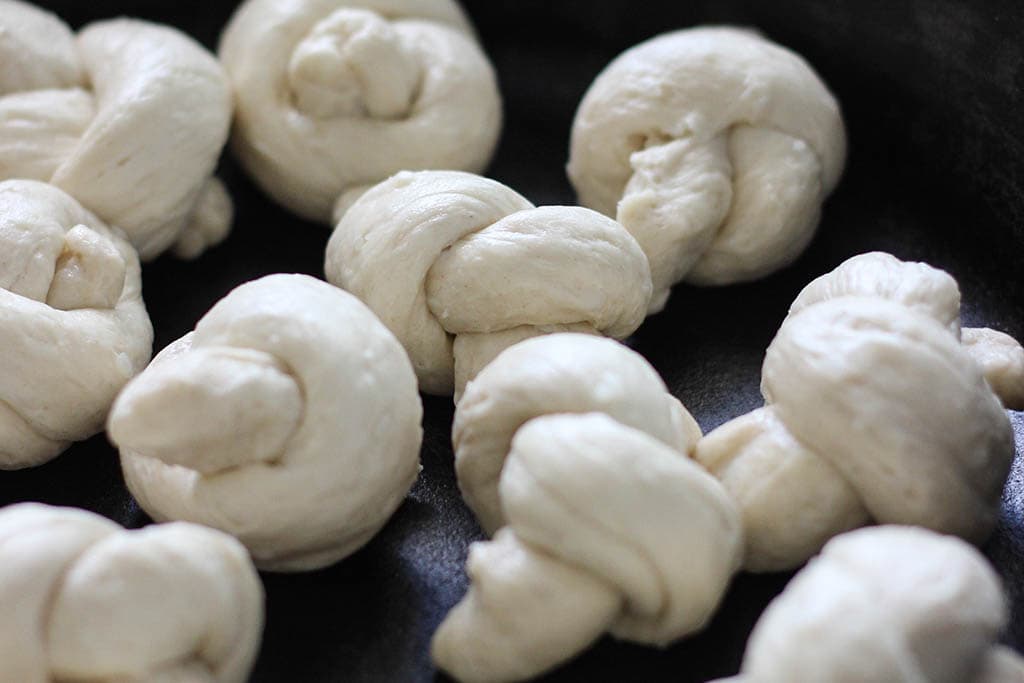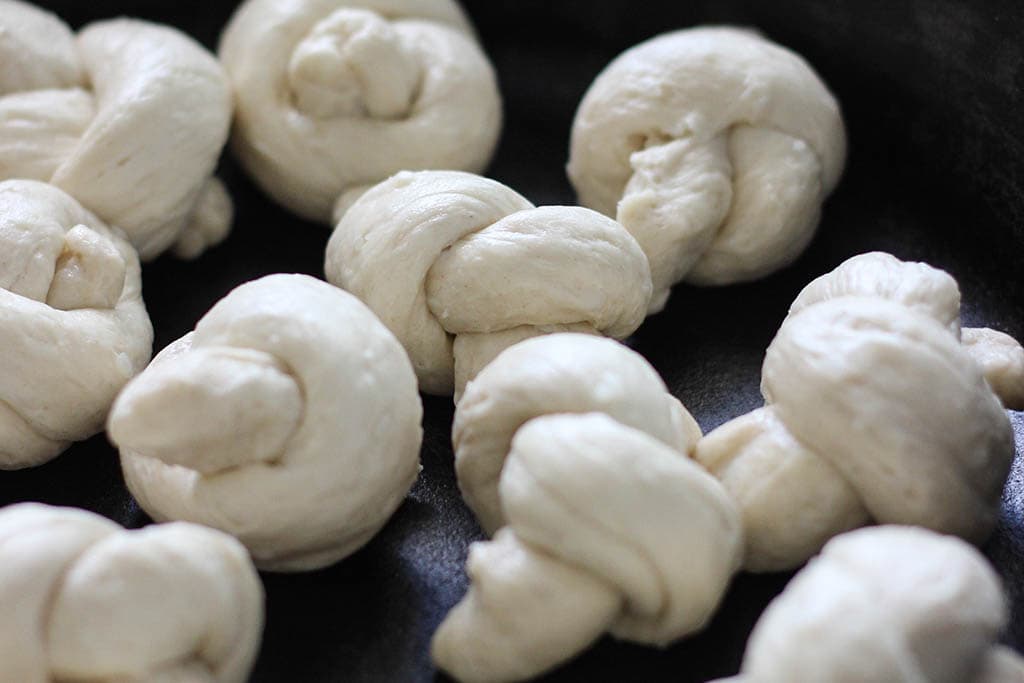 Space them out – Leave some room between knots when lining them up on a greased baking sheet. They will blow up in size once cooked so they need that extra room to expand. If you line them up too close together, the ends that touch each other will not cook evenly.
First butter brush – Brush the tops with the melted butter mix and be generous. There will be some leftover butter so set it aside for the second butter brush after baking.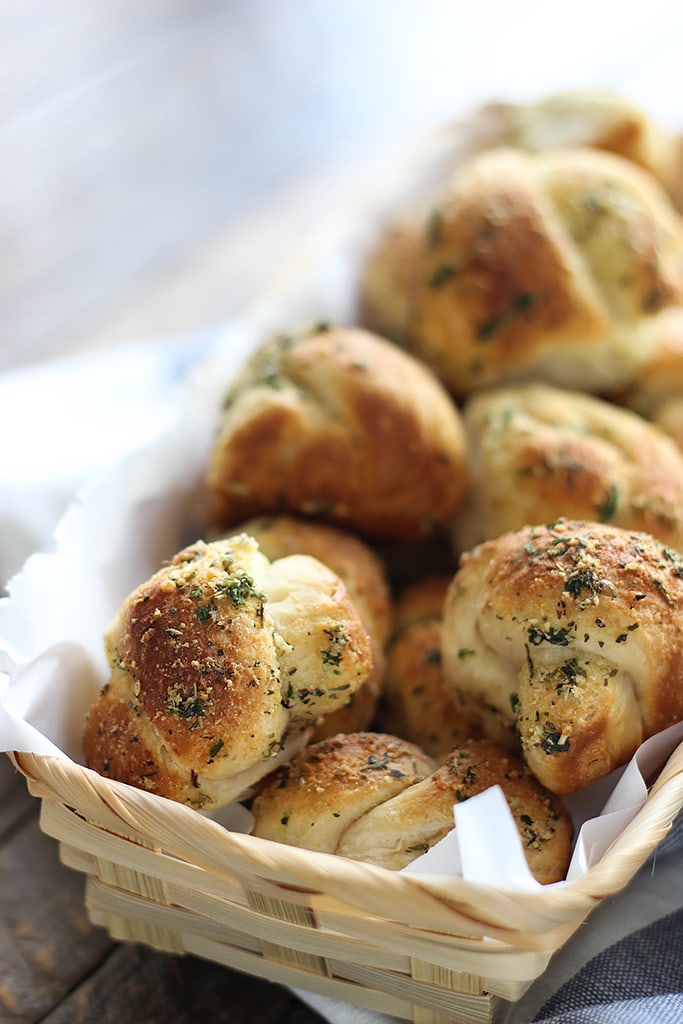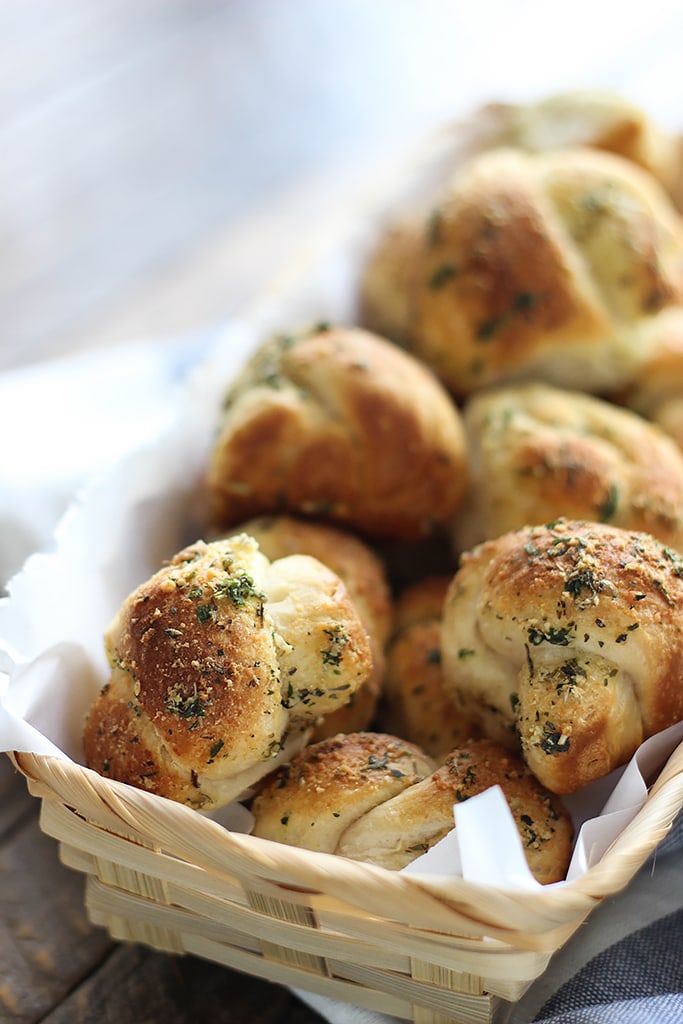 Baking – Baking should take 15-17 minutes but this may vary a little depending on your oven, so keep an eye on it after the 15-minute mark.
Second butter brush – Once it's cooked, brush them again with the butter mix. It'll be slightly drier after its time in the oven so a little butter rejuvenation is in order. If you don't have enough liquid left in your butter mix to go around, add a little olive oil or more butter.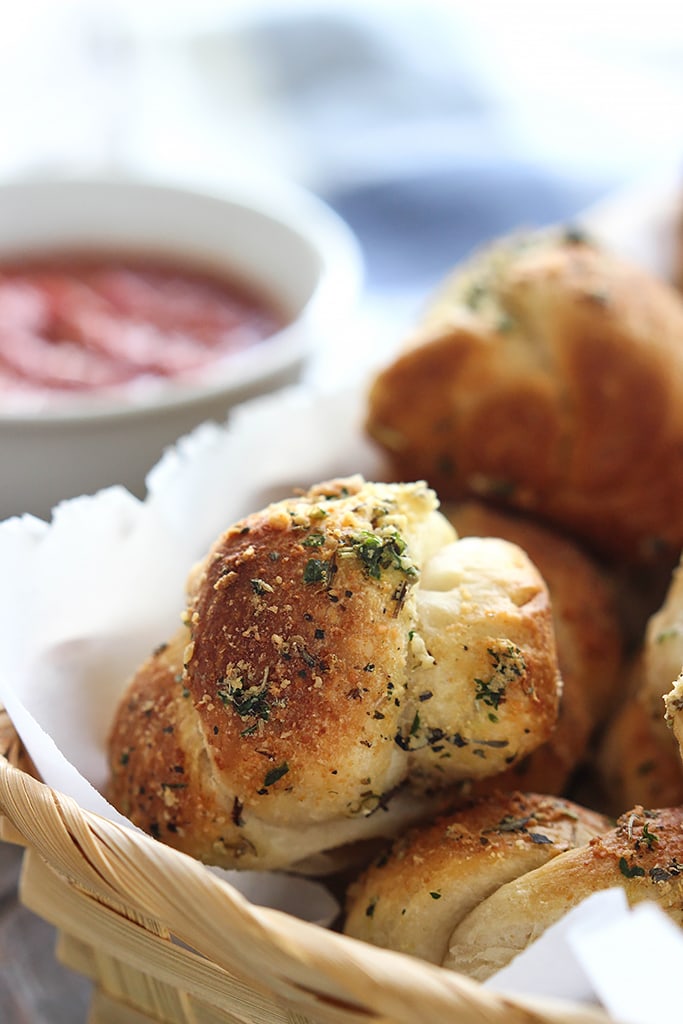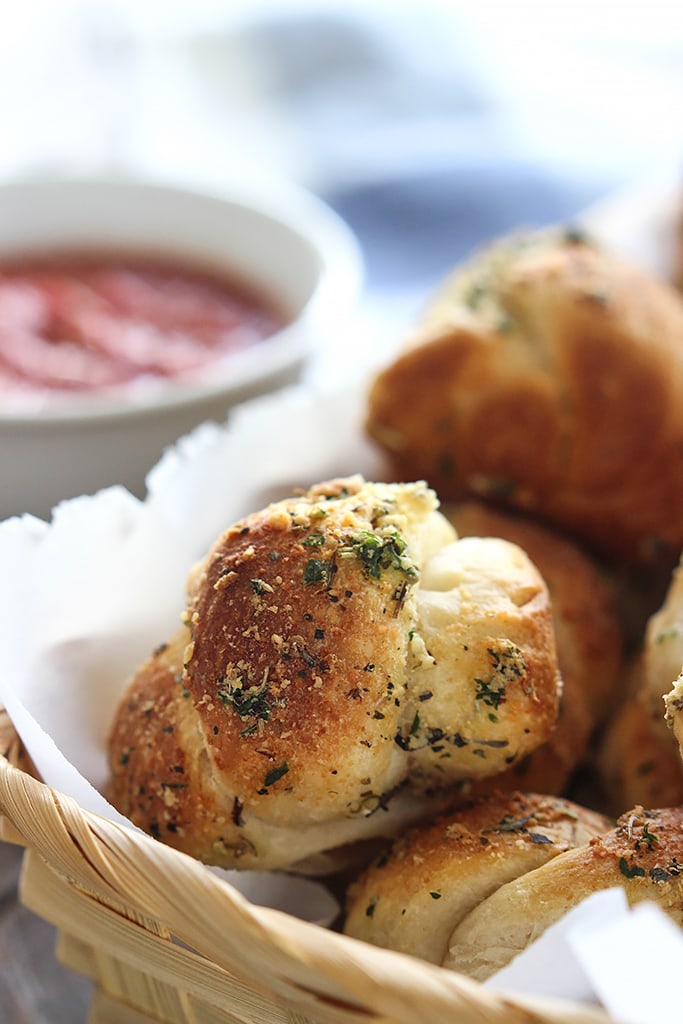 And that's it! Break out a bowl of marinara sauce and serve them proudly. There's no need to tell everyone you used a cheat 😉 Enjoy!
MORE BREAD APPETIZERS TO TRY
Did you make this recipe? Rate it!
♡ If you liked this recipe, giving it a star rating ★★★★★ in the comments below really helps! For more recipes, subscribe to my newsletter or follow me on Facebook, Instagram and Pinterest.
Print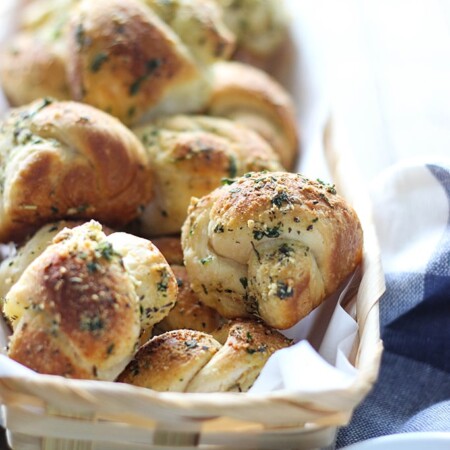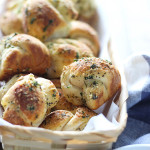 Parmesan Garlic Knots
---
Author:
Total Time: 27 mins
Yield: 16 knots 1x
Description
These easy Parmesan garlic knots are buttery and fluffy. Made from refrigerated buttermilk biscuits and brushed generously with garlic Parmesan herbed butter before and after it's baked.
---
1 (16 oz.) tube refrigerated buttermilk biscuits
3 tablespoons olive oil
2 tablespoons butter
2 tablespoons Parmesan, grated
1 teaspoon garlic powder / 4 garlic cloves, minced
1 tablespoon Italian seasoning
1 tablespoon fresh parsley, chopped
Salt to taste
Marinara sauce for dipping
---
Instructions
Combine olive oil, butter, Parmesan, garlic powder, Italian seasoning, parsley and salt to taste. Microwave for 30 seconds until butter melts. Stir to mix well.
Cut the biscuits into halves and roll out each half into a rope, about 6-8″ long.
Tie each rope into a knot. Stretch it out more if needed.
Grease a baking sheet and line up the knots, leaving some space between each one.
Brush the knots with the butter mixture. Save leftover mixture.
Bake at 400°F for 15-17 minutes or until knots are golden brown.
Brush the tops with the leftover butter mixture.
Dish and serve hot with marinara sauce.
Enjoy!
Prep Time: 10 mins
Cook Time: 17 mins