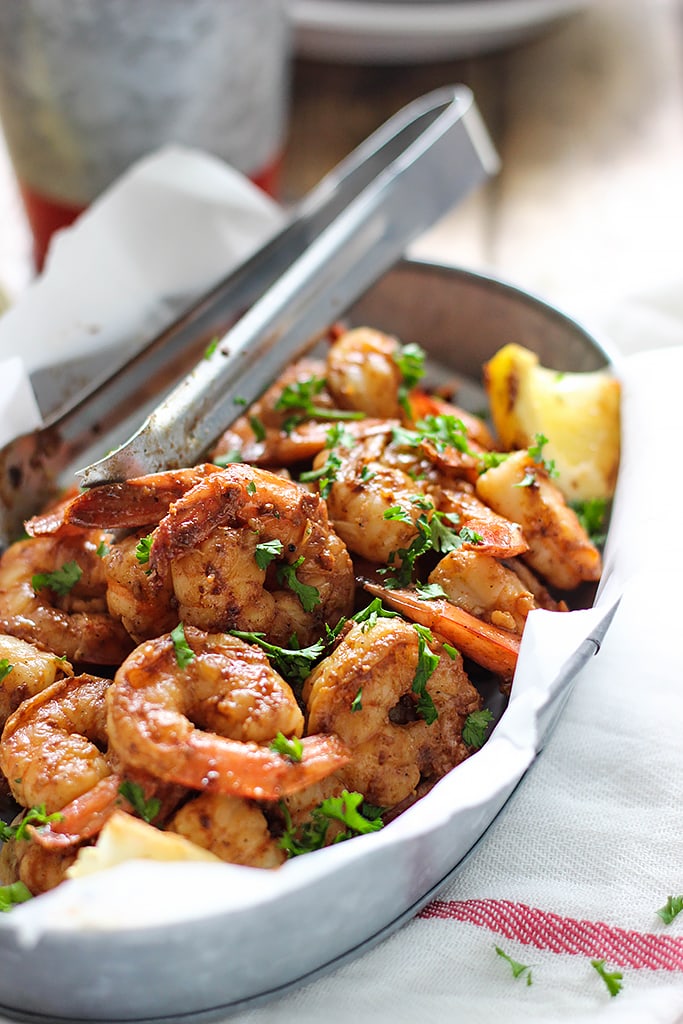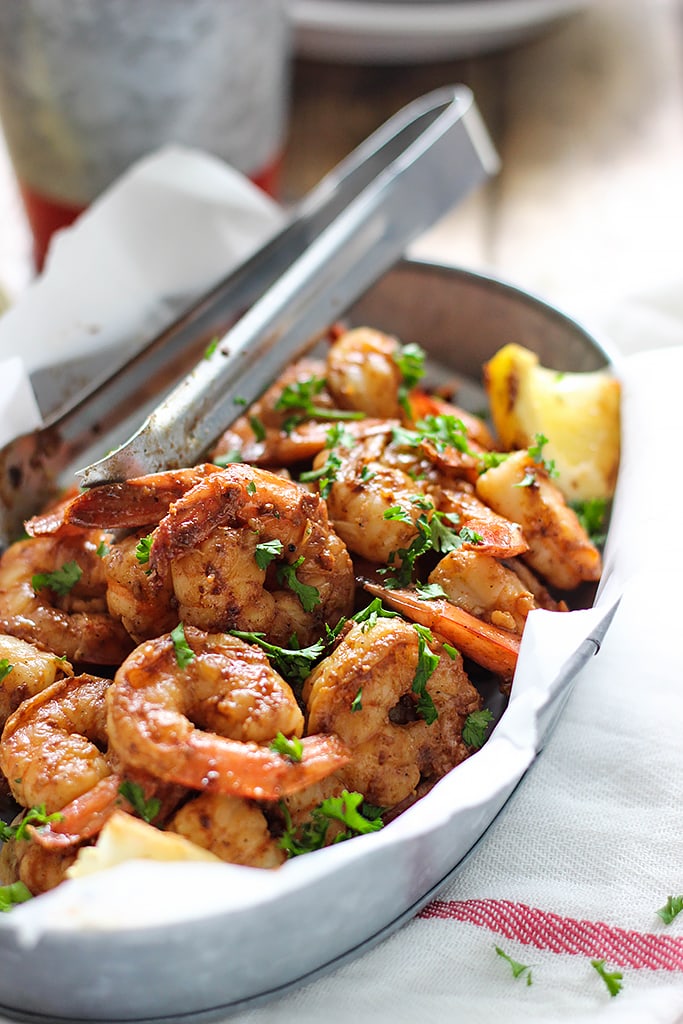 Here's another easy way to prepare shrimp for those who loves things spicy. I used a Creole-style rub with a splash of lemon juice for this and it was ready in under 15 minutes, minus marinating time. It's surprisingly good and packed with flavor for so little work.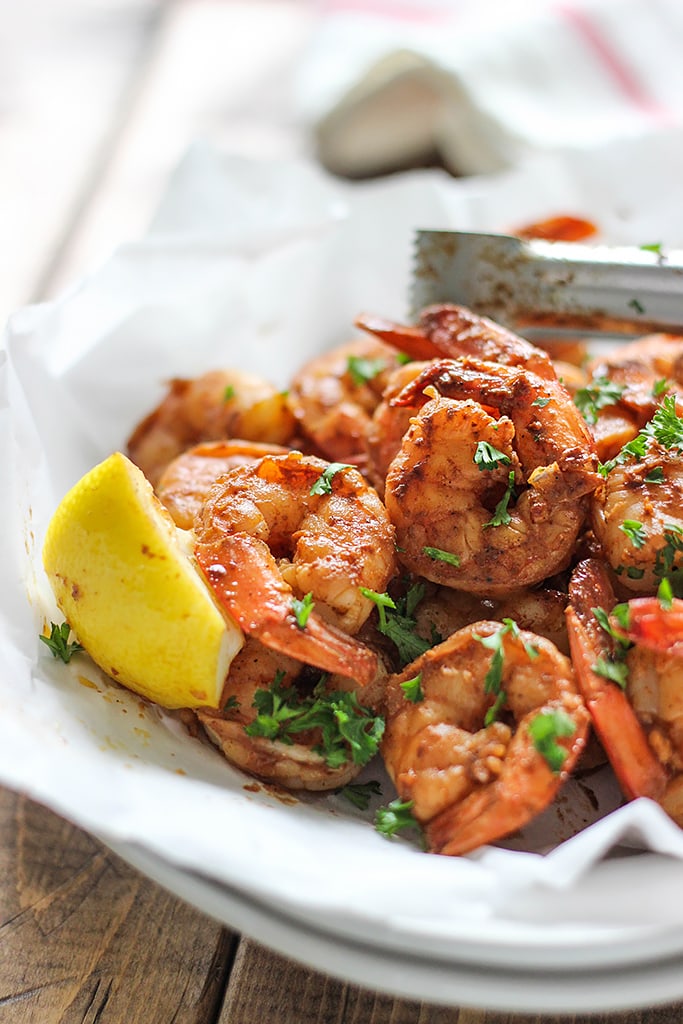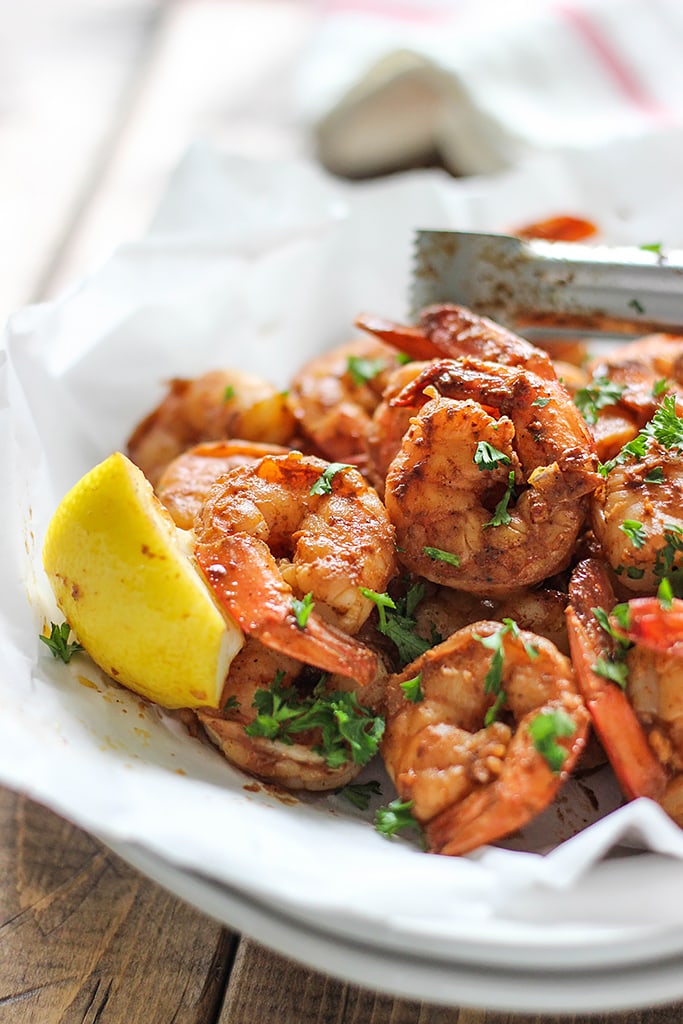 And there's really not a lot to it. It's just another one of those 15 minute recipes for a quick weeknight meal. So keep this one in mind the next time you wanna eat something in a hurry.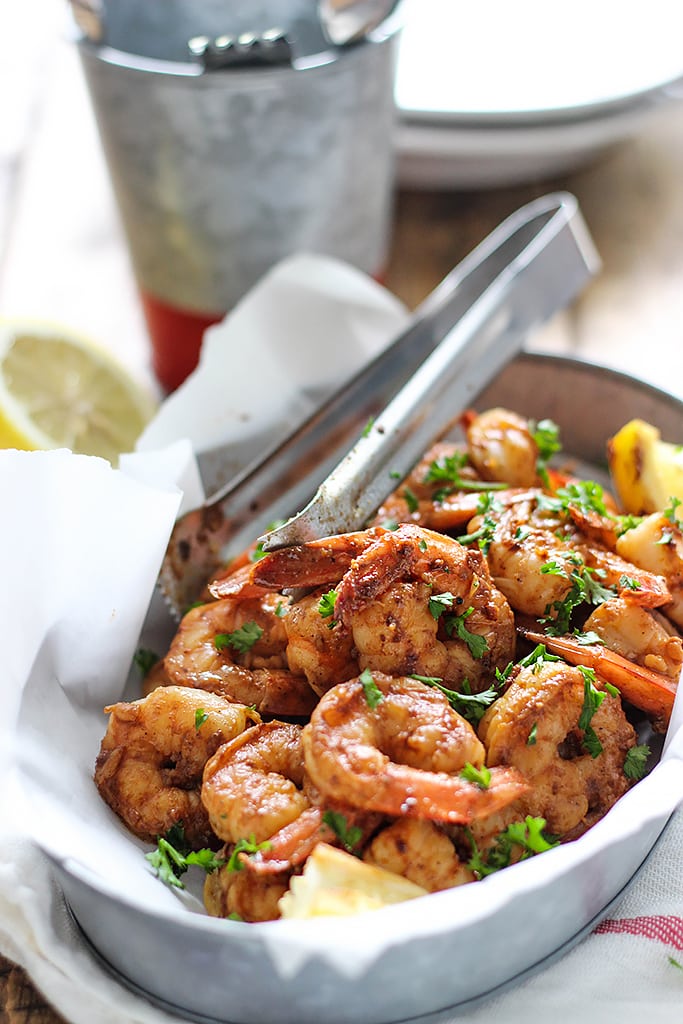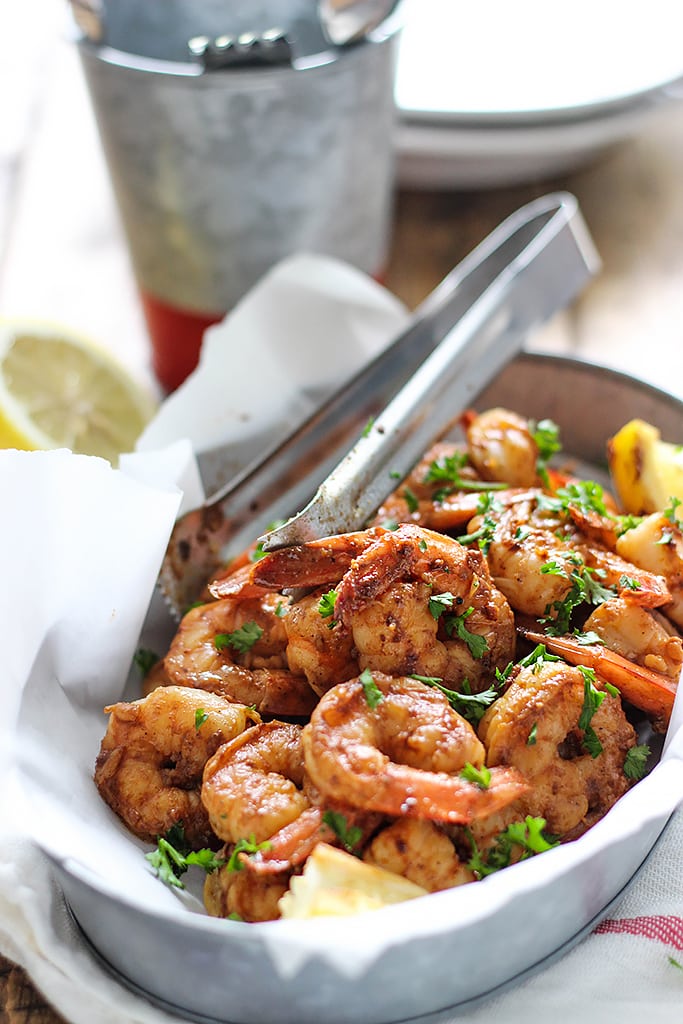 I used skinned and deveined jumbo shrimp with tails on. We start by marinating the shrimp for a bit in the seasoning. You can find Creole seasoning in the spice section of grocery stores. Here's what it looks like for those who want to know what to look for. I found it easily enough at Target and Publix, so check your grocery stores first before buying online. We'll also mix in a bit of Worcestershire sauce and tabasco sauce for more flavor. The seasoning is plenty salty on its own so we only need to add some pepper.
Let it sit for 15-30 minutes then start heating up your skillet. Use a mix of melted butter and olive oil to pan-fry the shrimp in batches. It took me three batches in a 10″ skillet. I didn't wanna overcrowd the shrimp and let them steam.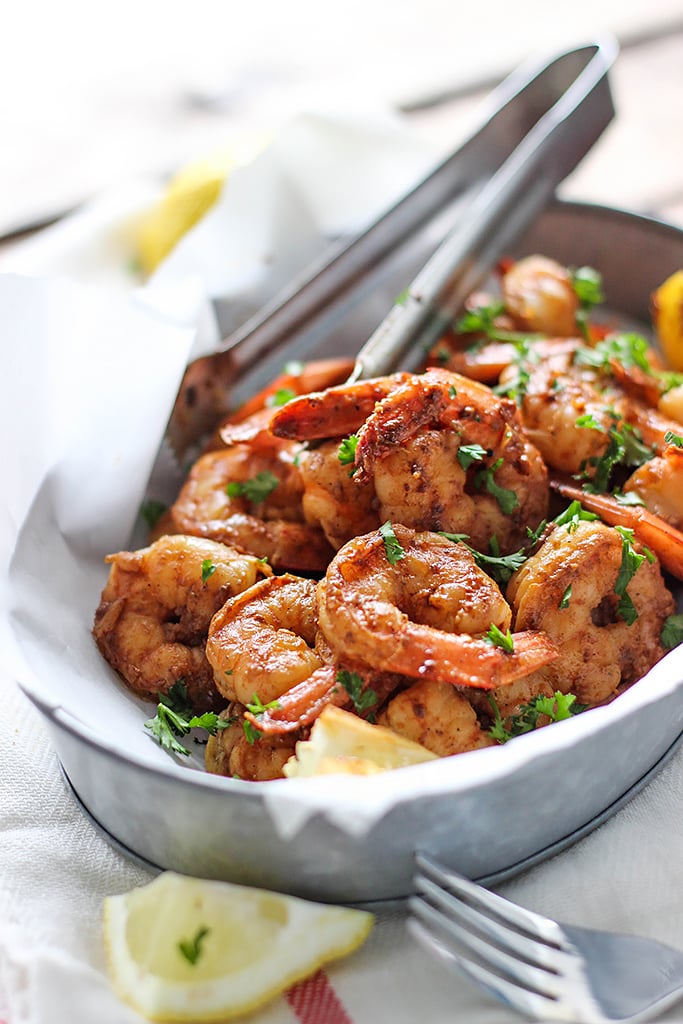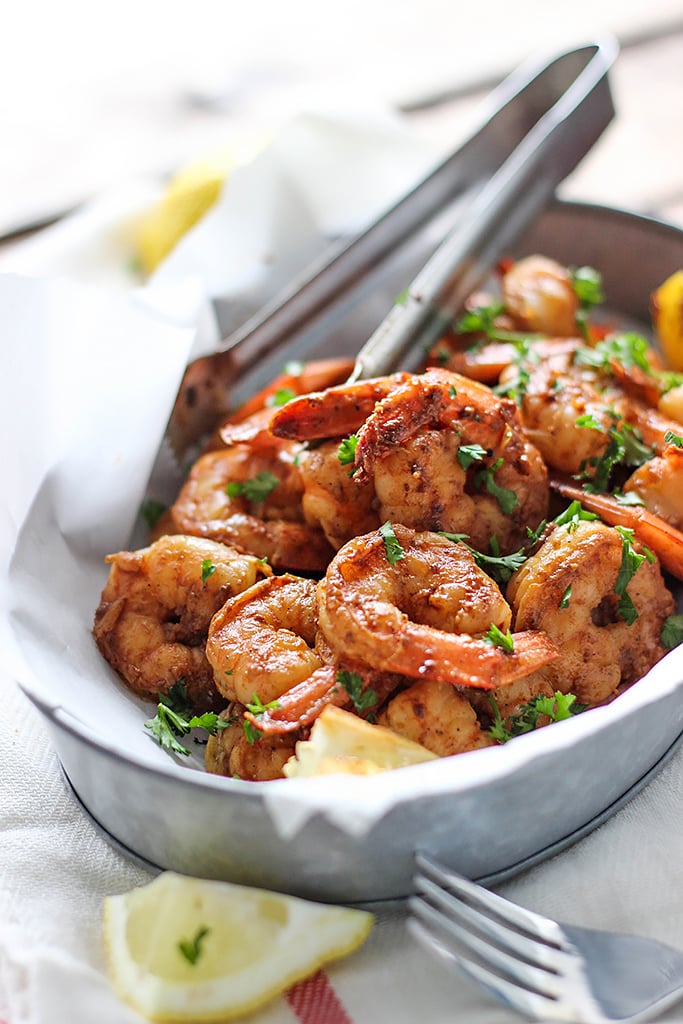 Pour in the leftover marinade with the shrimp as well in the beginning, This will lend the earthy, spicy color to the shrimp once you rub it in. Otherwise the shrimp will stay pink once cooked. So if you want more color and flavor, start rubbing! I've also used this technique with honey garlic shrimp and it works wonders for adding some depth of flavor. All you need are a good pair of mini tongs.
And seriously, that's all there is to it. Drizzle with some lemon juice and you're good to go. Super, super easy.
Print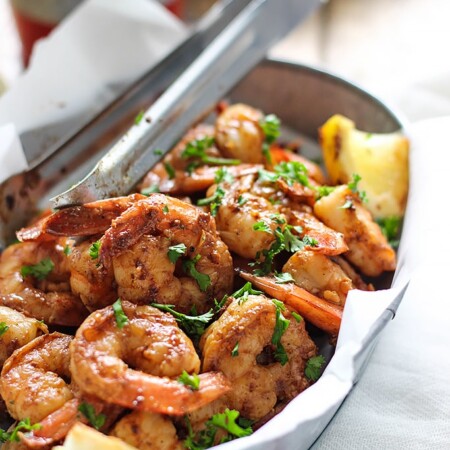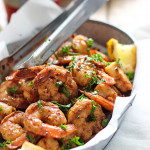 Spicy New Orleans-Style Shrimp
---
Author:
Total Time: 15 mins
Yield: 4 1x
1 lb. shrimp, peeled and deveined with tail on
2 tablespoons butter
1 tablespoon olive oil
1 teaspoon garlic, minced
Lemon juice
Seasoning:
1 tablespoon Creole seasoning
2 tablespoons Worcestershire sauce
1/2 teaspoon tabasco sauce (optional)
Pepper to taste
---
Instructions
Combine the seasoning ingredients and marinate the shrimp for 15-30 minutes
Over medium high heat, melt butter and add olive oil
Saute garlic until fragrant then pan sear the shrimp on both sides in batches until browned, about 1 minute per side. Add leftover marinade to the first batch
Using tongs, rub the shrimp into the bubbly sauce on the bottom of the pan
Dish and serve hot drizzled with lemon juice
Prep Time: 5 mins
Cook Time: 10 mins