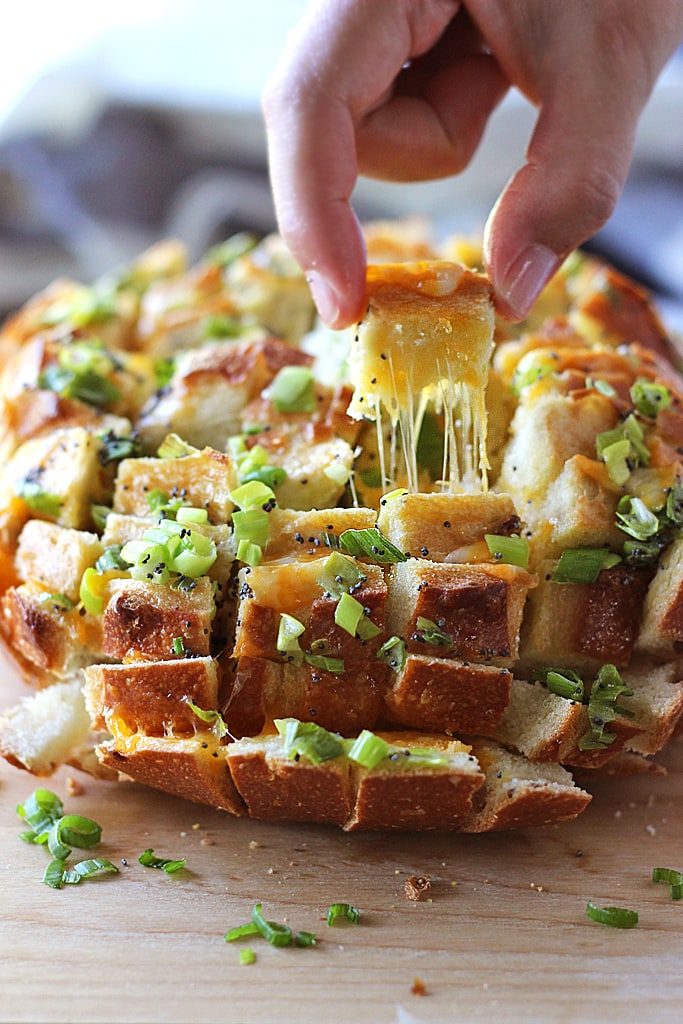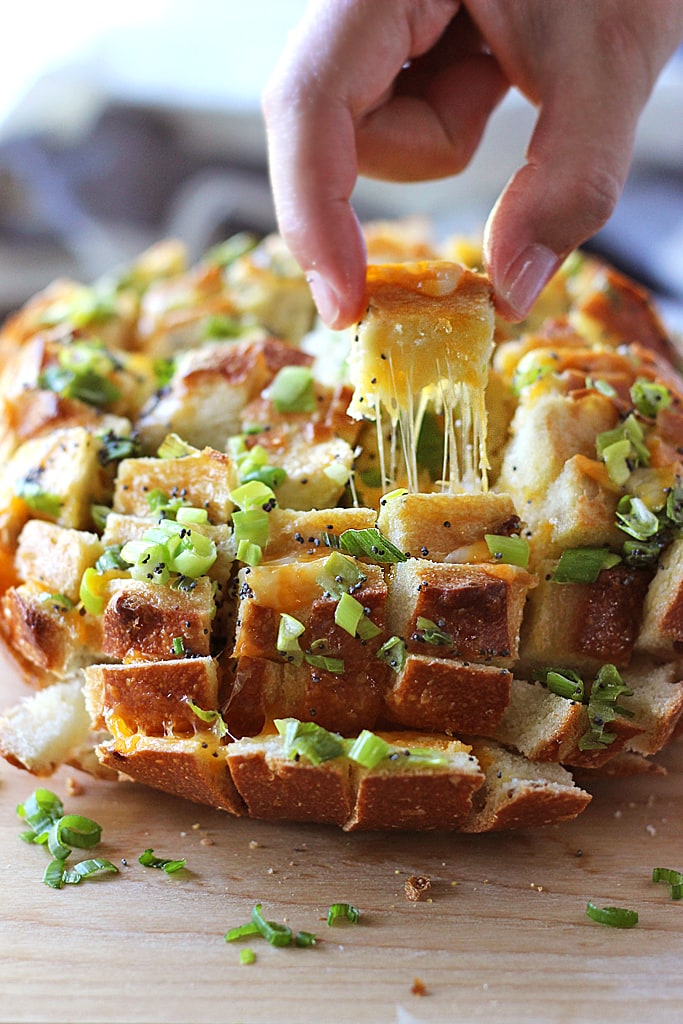 This was something I've always wanted to do. Pictures of stringy, cheesy bread all over Pinterest had me drooling for months. If you've ever had one particular food you've always wanted to make and you spend months letting it stew in your thoughts…this one is mine.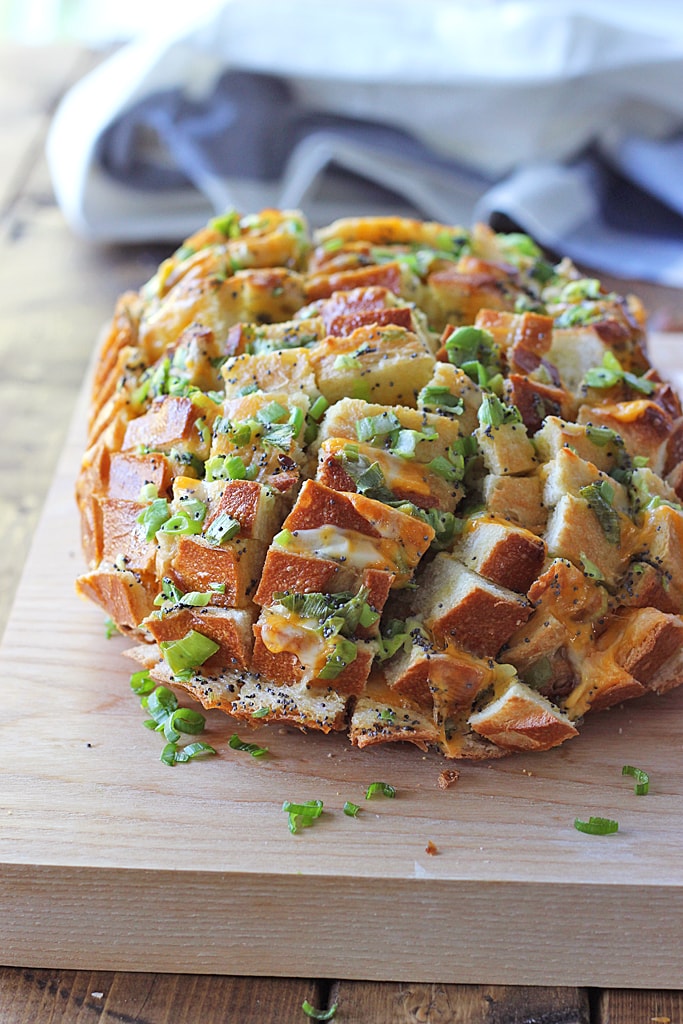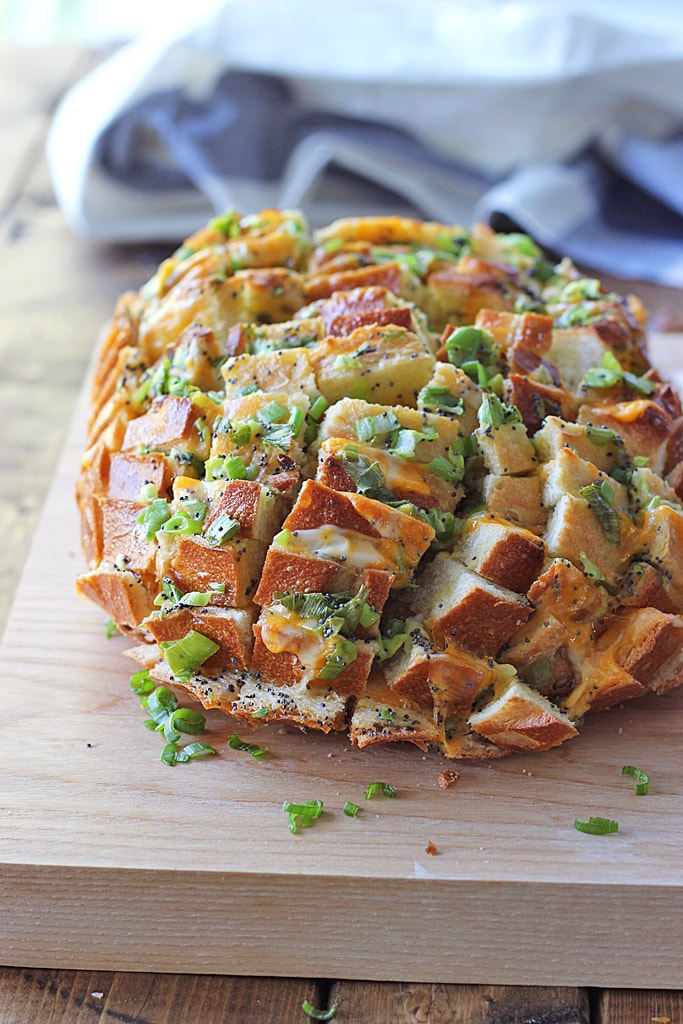 Cheesy bloomin' onion bread also known as pull apart bread is one of those appetizers you can beam proudly over at a dinner table while guests are clamoring over themselves to get a piece. Or it's something you can secret away to keep to yourself because it's just that good. When you're baking it, the delicious smell of cooking onions takes over the house. It's like onion rings and cheesy garlic bread had a baby. The green onions will give the cheesy, buttery bread a nice crunch. This bread is just full of textures.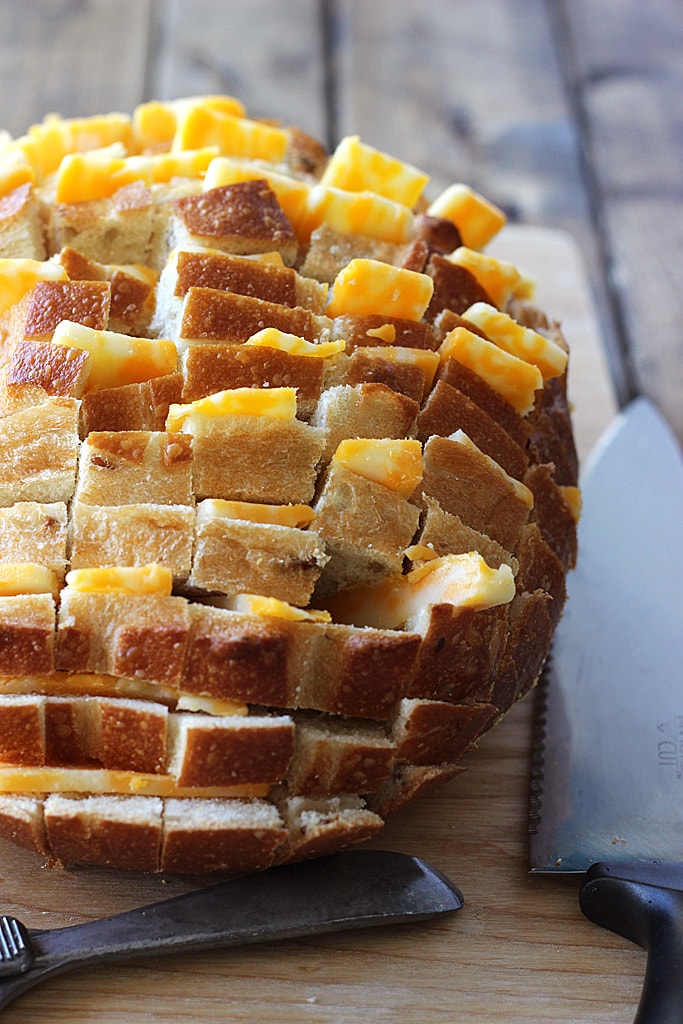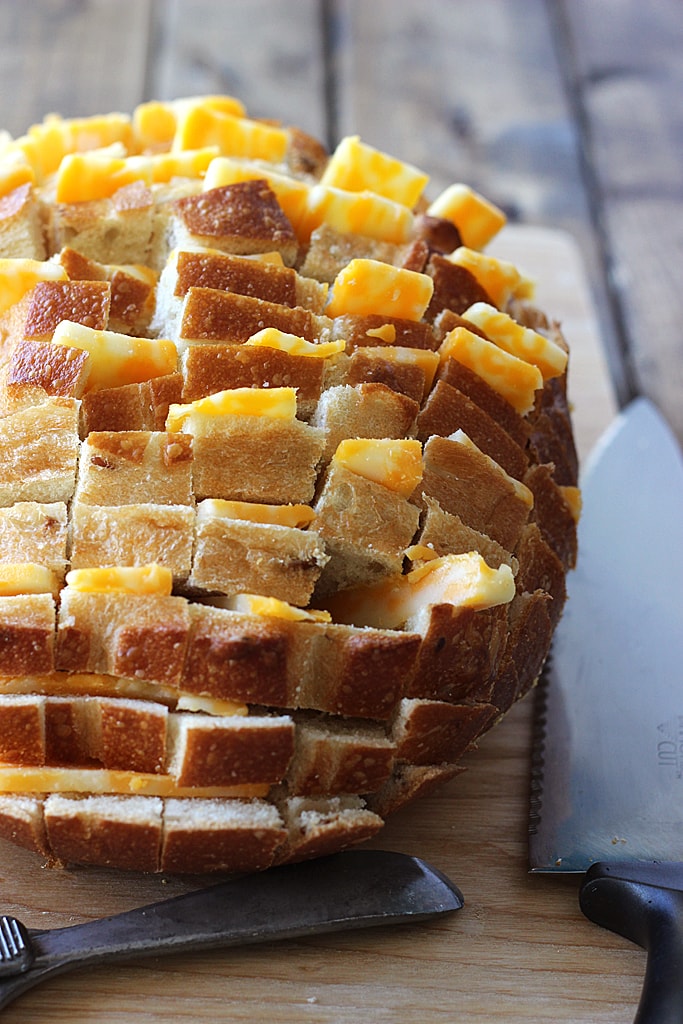 The toughest part is probably cutting the bread. A serrated knife worked well for me and trust me, I'm awful at cutting bread. If I can do it, so can you!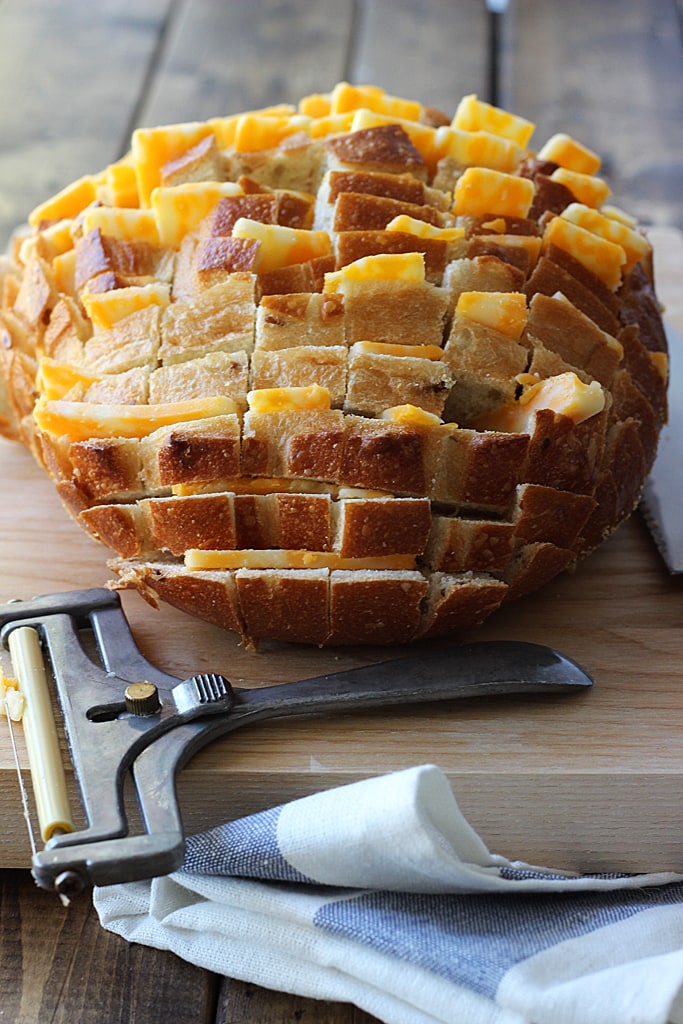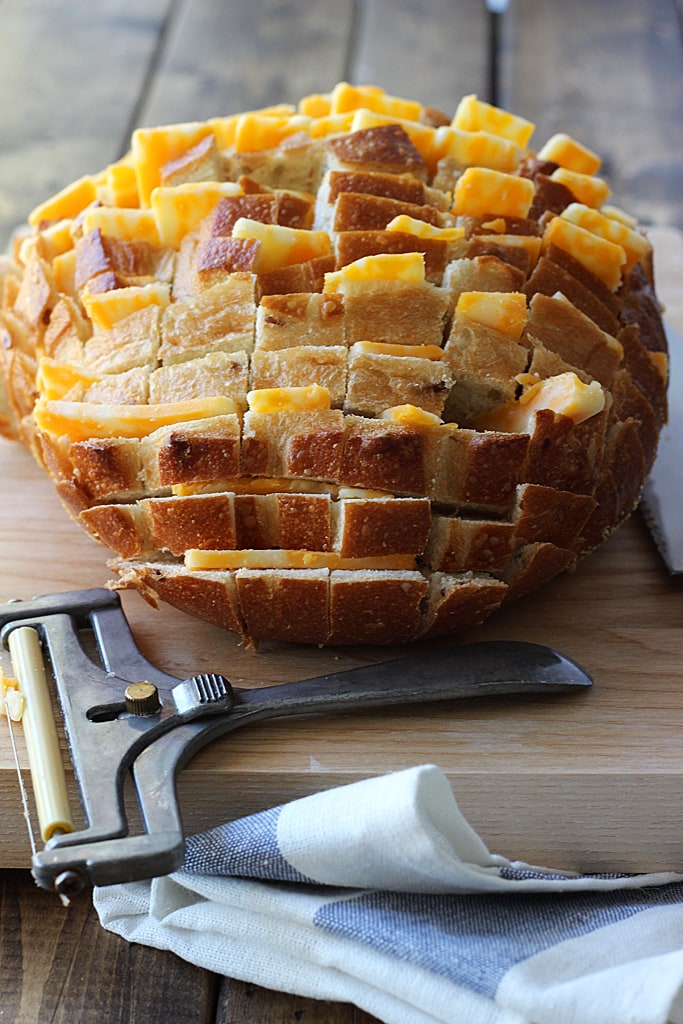 Then it's slicing the brick of cheese into thin slices that will later give birth to that gooey stringy cheese I mentioned, oh, a million times. Stuff them into the cuts vertically on the top parts of the bread and horizontally on the sides and then combine some melted butter with diced green onions and black poppy seeds. Drizzle, drizzle, drizzle and then bake!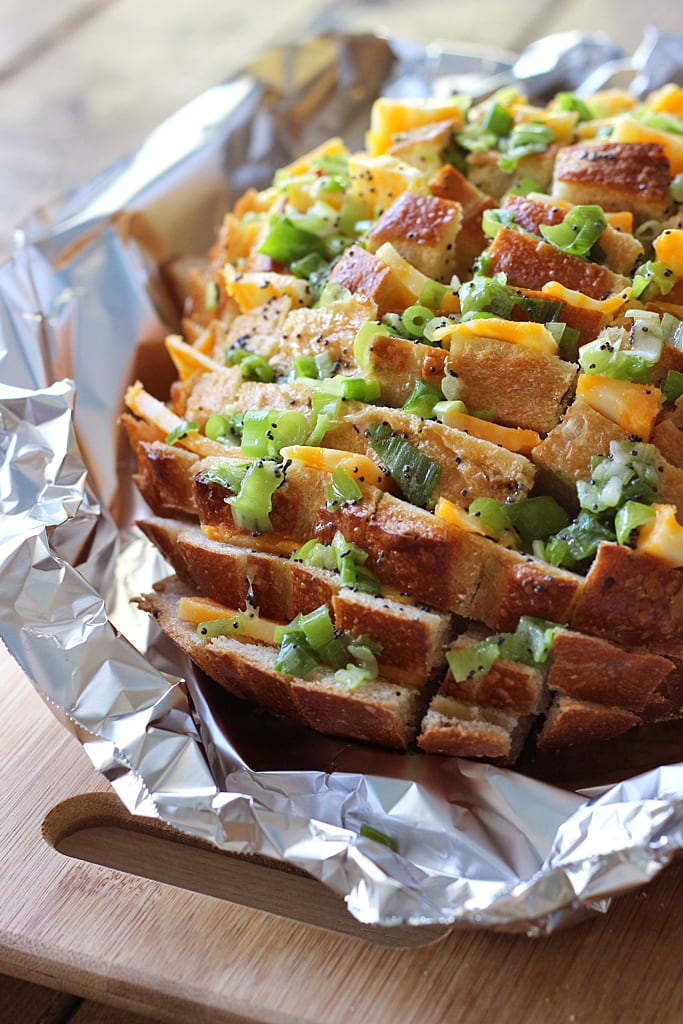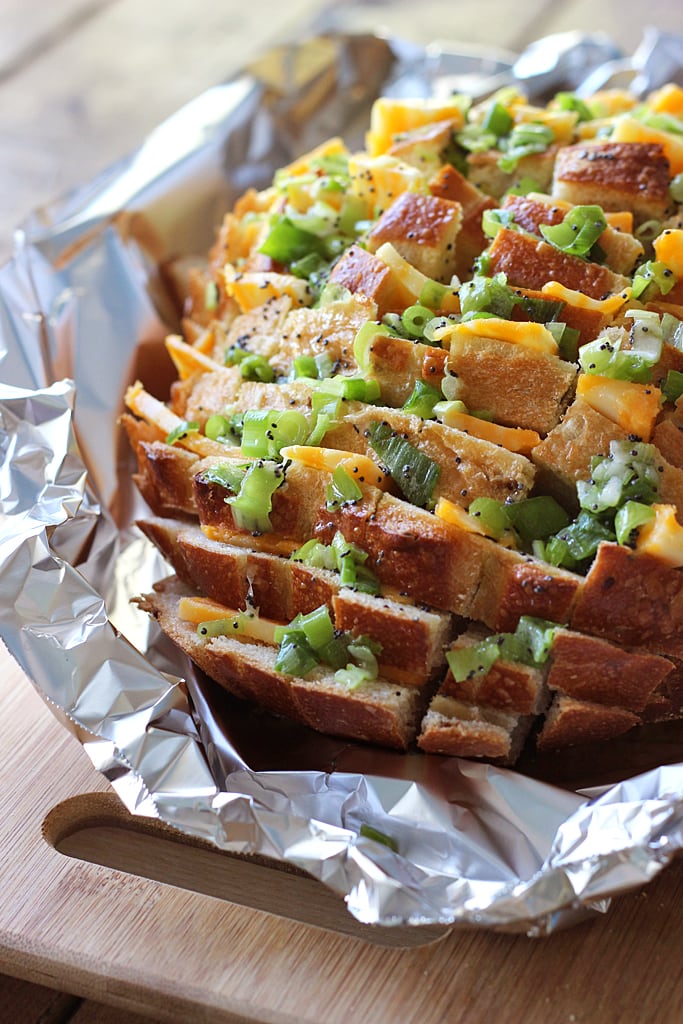 I used 8 oz. of cheese but if you want it even cheesier, double it up! So the pics you see is with just one brick of cheese. I could have done a better job stuffing the sides so don't neglect them. I know it's easier to forget about them when they're hidden under the rest of the bread but it's worth it to pay extra special attention to them.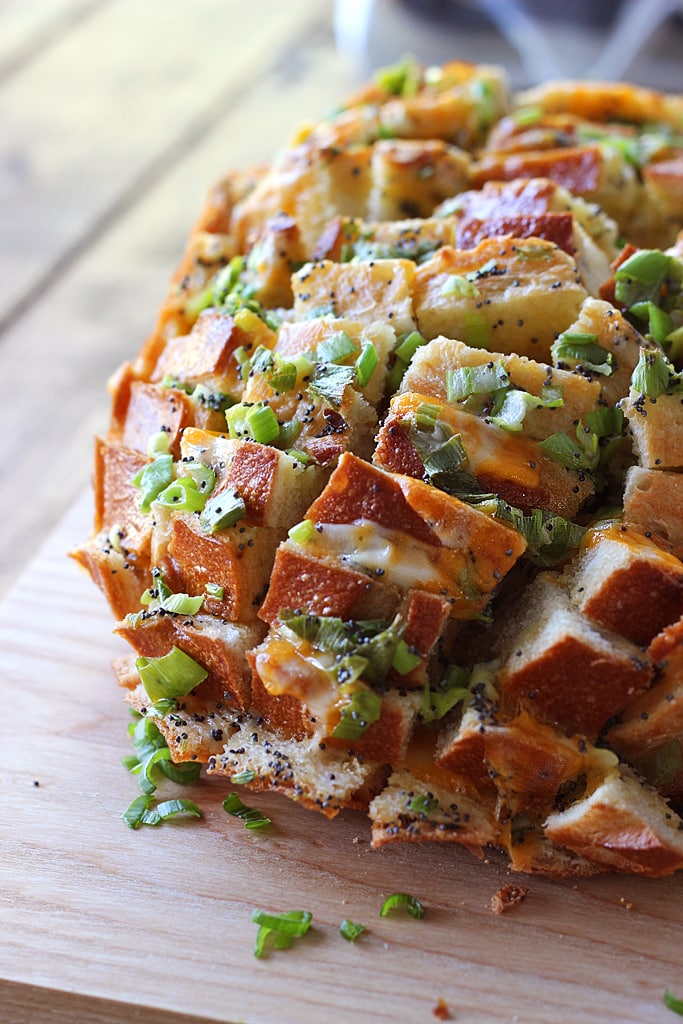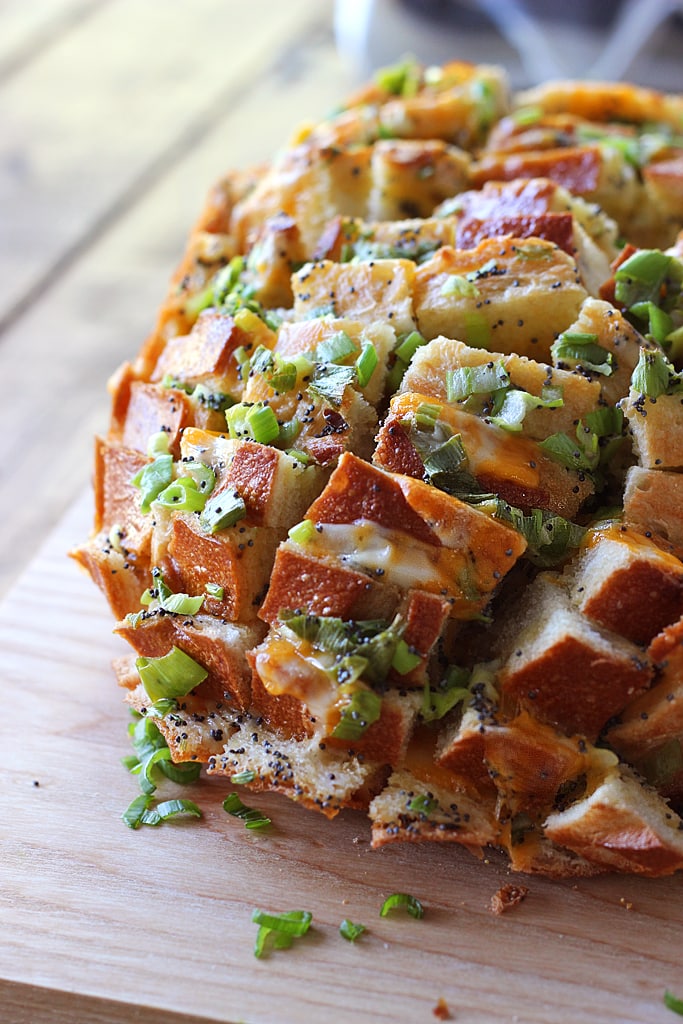 Also when you're drizzling the butter, try to get them in between the cuts as much as you can. It's best to have a pouring vessel where you have more control over the amount poured so you end up with an even spread of melted butter.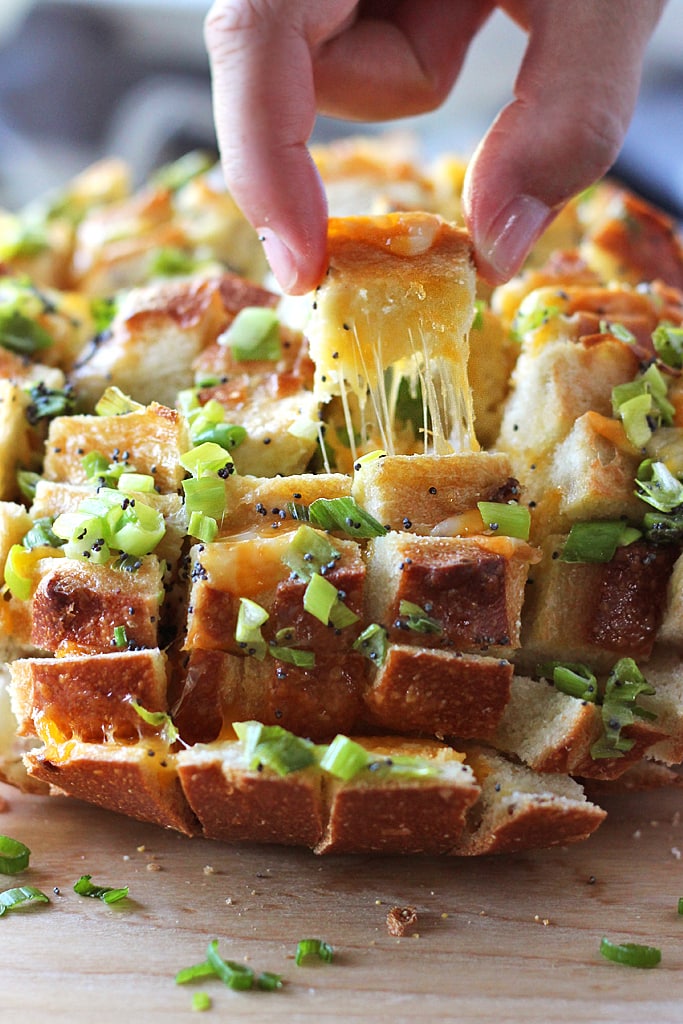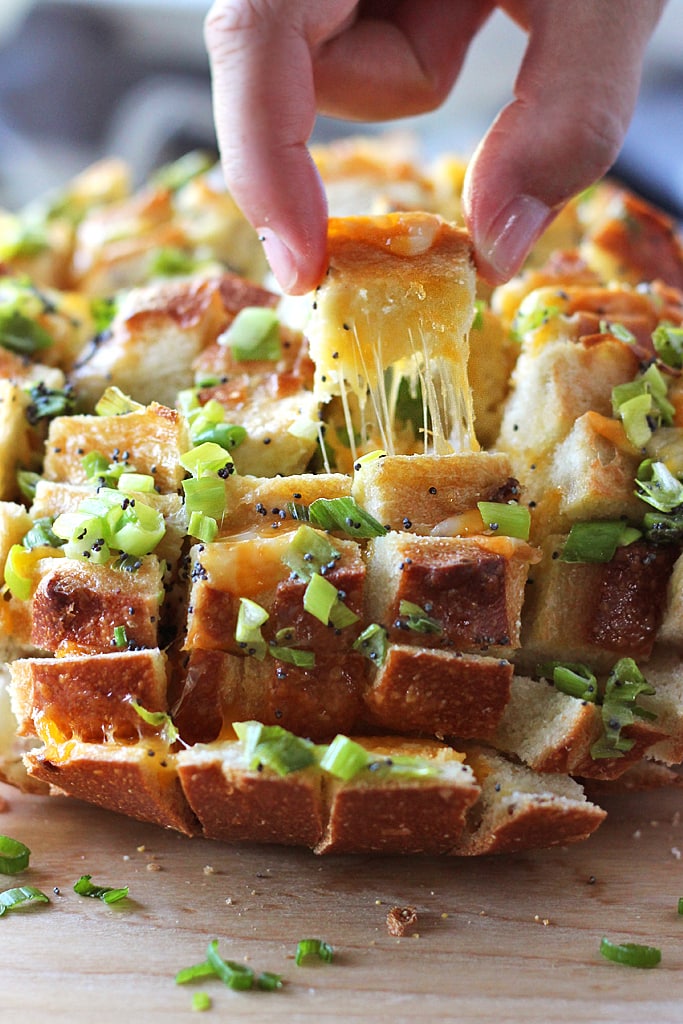 I've found that once you dig in, the bottoms get even cheesier. I guess the cheese melts into a cheesy pool of heaven at the bottom of the bread. And since I mentioned garlic bread earlier, if you want to add some bite to it, just add some garlic powder or minced garlic to the drizzle.
Enjoy!
Print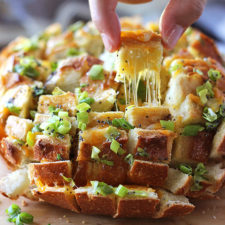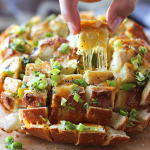 Bloomin Onion Bread (Pull Apart Bread)
---
Author:

Total Time:

40 mins

Yield:

8
1

sourdough bread loaf

8

–

16

oz. Monteray Jack cheese, sliced thinly

1/2 cup

butter, melted

1/2 cup

green onions, finely diced

2 teaspoons

poppy seeds
---
Instructions
Cut the bread lengthwise and widthwise without cutting through to the bottom
Insert cheese slices between the cuts
Combine butter, green onions and poppy seeds and stir to mix
Move the bread to a foil lined baking sheet and drizzle the butter mixture over the bread. Move the green onions around if needed to spread them out
Wrap the bread loosely with foil and bake at 350 degrees F for 15 minutes
Unwrap the bread and bake another 10 minutes or until cheese has melted
Prep Time:

15 mins

Cook Time:

25 mins
 Nutrition for 8 oz. cheese: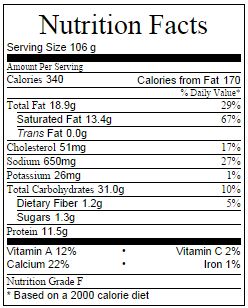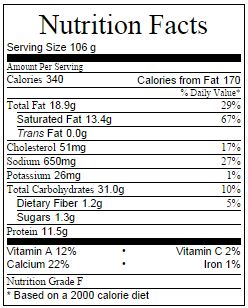 ♡ Affiliate disclosure: As an Amazon Associate, I earn commissions from qualifying purchases from Amazon.com. You can learn more about it here.