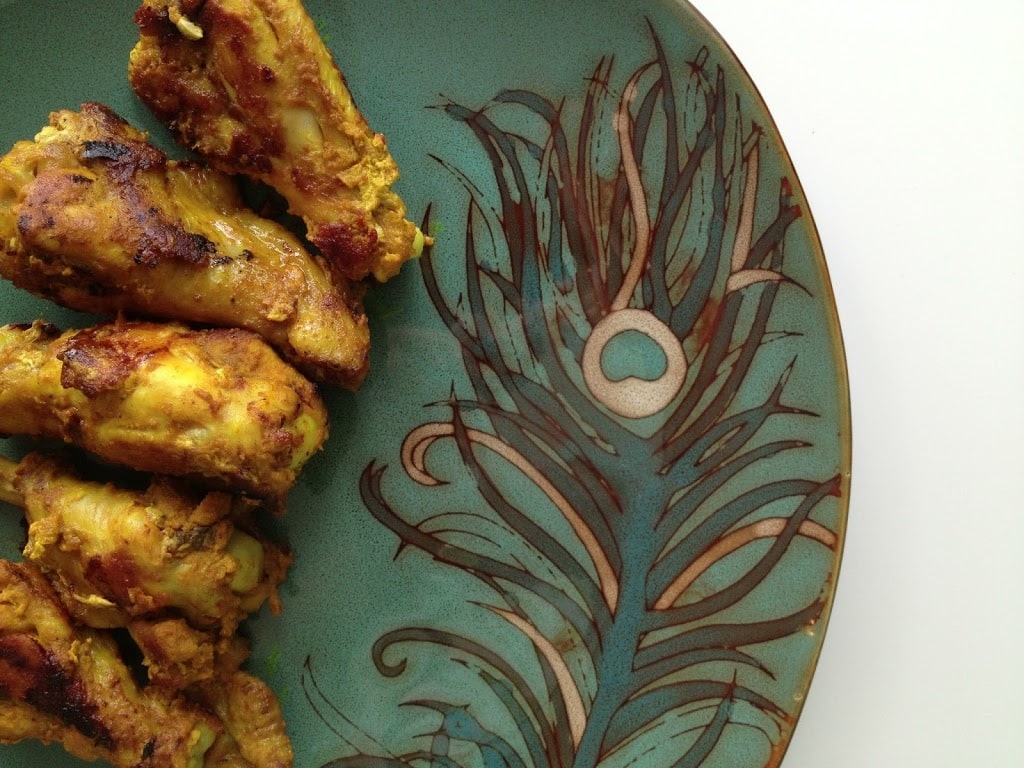 Just thinking of this brings back memories of hanging out in the living room and the smell of this cooking wafting over. I'd follow my nose to the kitchen and stare hungrily at the turmeric chicken my mom was cooking. Soon wasn't soon enough! For such a simply recipe, it smells ah-mazing. This was my mom's version of fried chicken, except she didn't really fry it so much as sweat it out over the stove top and let them cook in its own chicken fat. Sometimes I think my mom's a genius.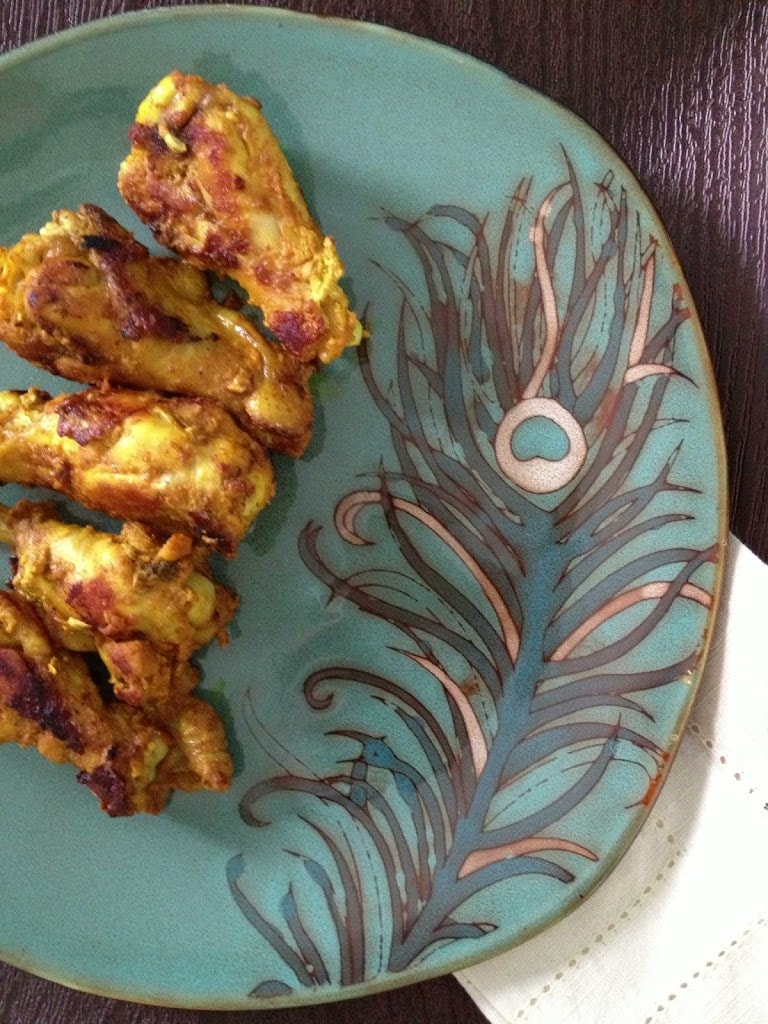 To have the chicken cook in its own fat, you must use chicken with its skin still on. The skin gets nice and crisp and absorbs all the flavor of simple turmeric and salt rub. It took me awhile to figure that out when I first tried cooking this away from home. The chicken will also produce its own fat to cook in so no oil is needed! Also, cover the pan to speed up the cooking process.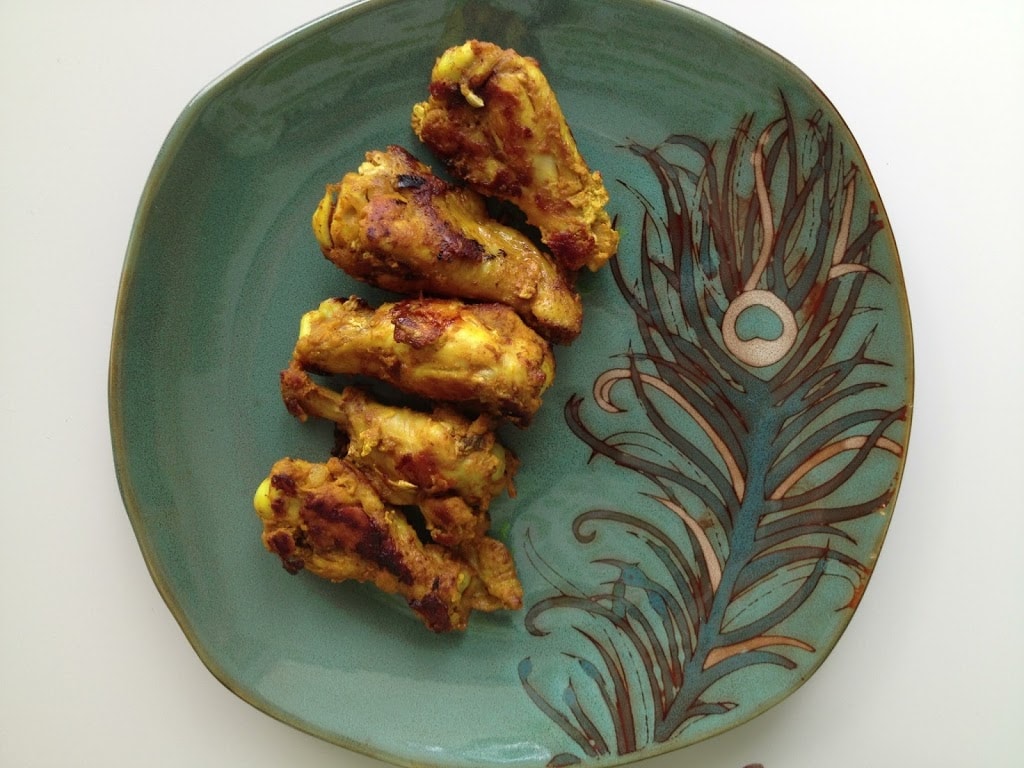 In case you missed my post of Vegetable Lentil Curry (Vegetable Dal), turmeric will stain things very easily so be careful eating this with your hands! You'll need to scrub a long time to get them off. I don't mind at all, it's worth it to me and the color fades after a few days but some people might not want yellow fingers!
Print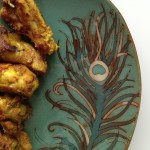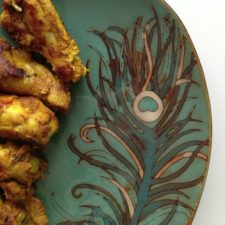 Turmeric Chicken
---
Scale
Ingredients
1

lb. chicken drumsticks or thighs

1 teaspoon

turmeric

1/2 teaspoon

salt
---
Instructions
Add turmeric powder and salt to the chicken and mix thoughly, making sure every part of the chicken is coated
Marinate the chicken in the rub for 30 minutes or up to 2 hours
Heat up a non-stick skillet over medium high heat
Arrange chicken on the skillet, cover and pan fry for 10 minutes or until it is crispy
Turn the chicken over and cover once more, cooking the other side for another 5 minutes
Dish and serve hot
---