Turmeric chicken is a quick and easy 3-ingredient recipe for crispy, flavorful and healthy fried chicken.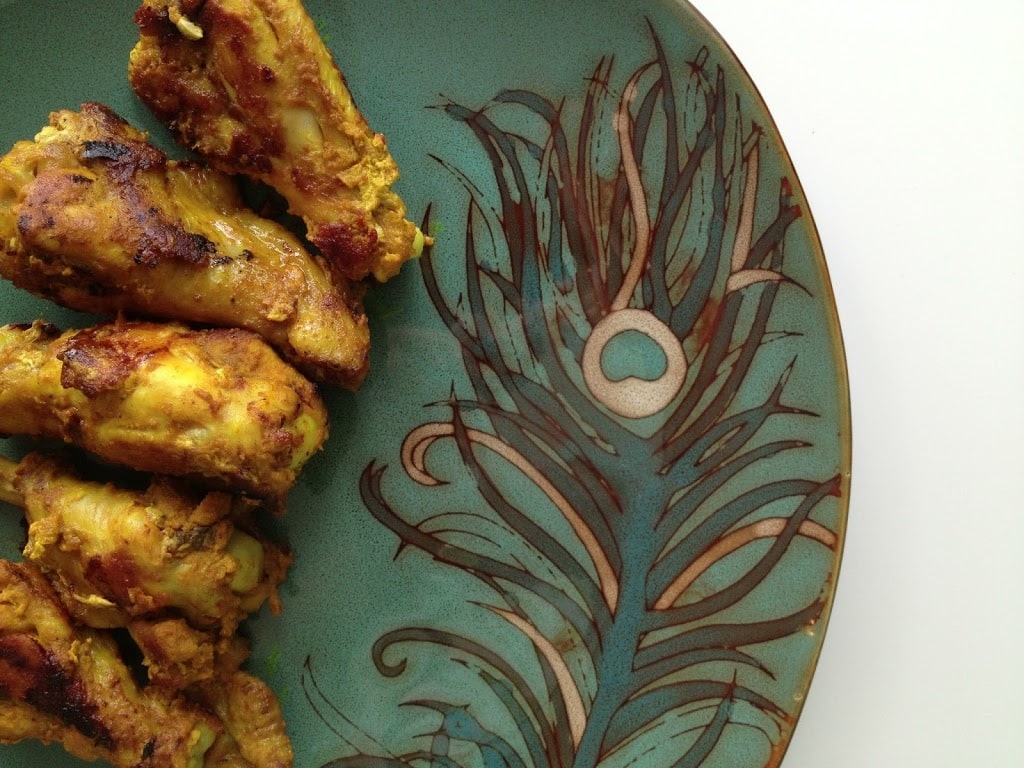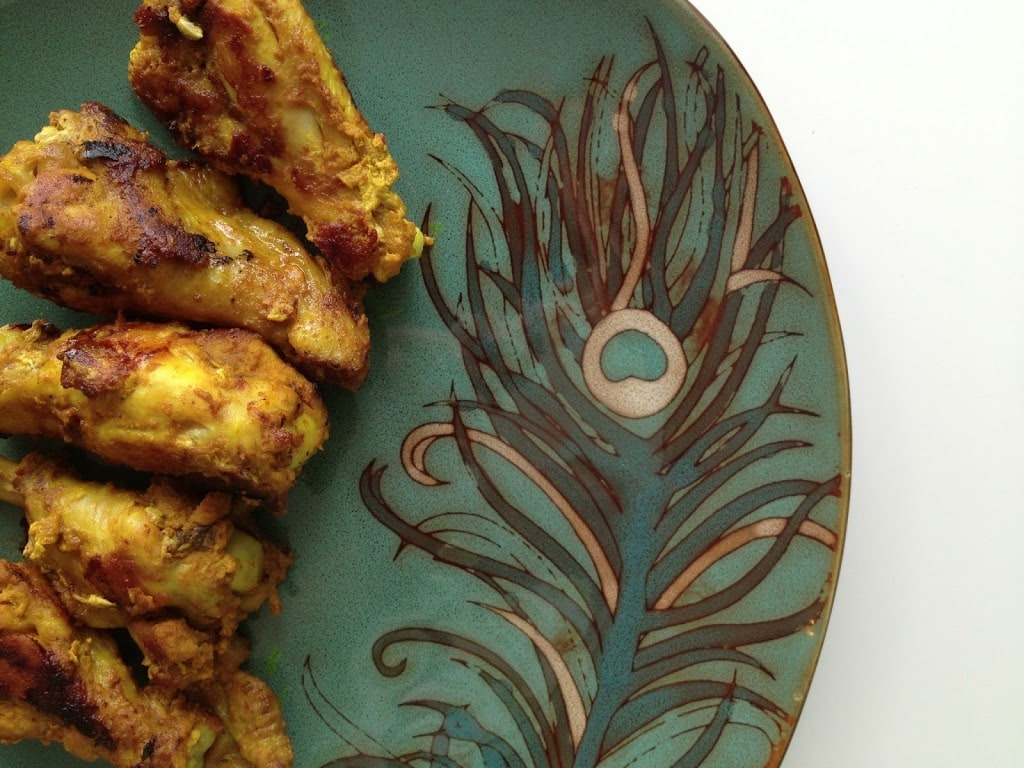 Just thinking of this brings back memories of hanging out in the living room and the smell of this cooking wafting over. I'd follow my nose to the kitchen and stare hungrily at the turmeric chicken my mom was cooking. This one skillet wonder fried chicken uses a simple technique; pan-frying the chicken in its own rendered fat until they've developed a spiced golden crust. The turmeric is the star of the show and it's a delicious alternative for a healthier option of fried chicken.
Turmeric adds more than enough spice, color and flavor to the chicken so all you really need to add is salt. And that's all there is to it. Serve it over a bed of rice with some greens and you have a well balanced meal. Let's get started.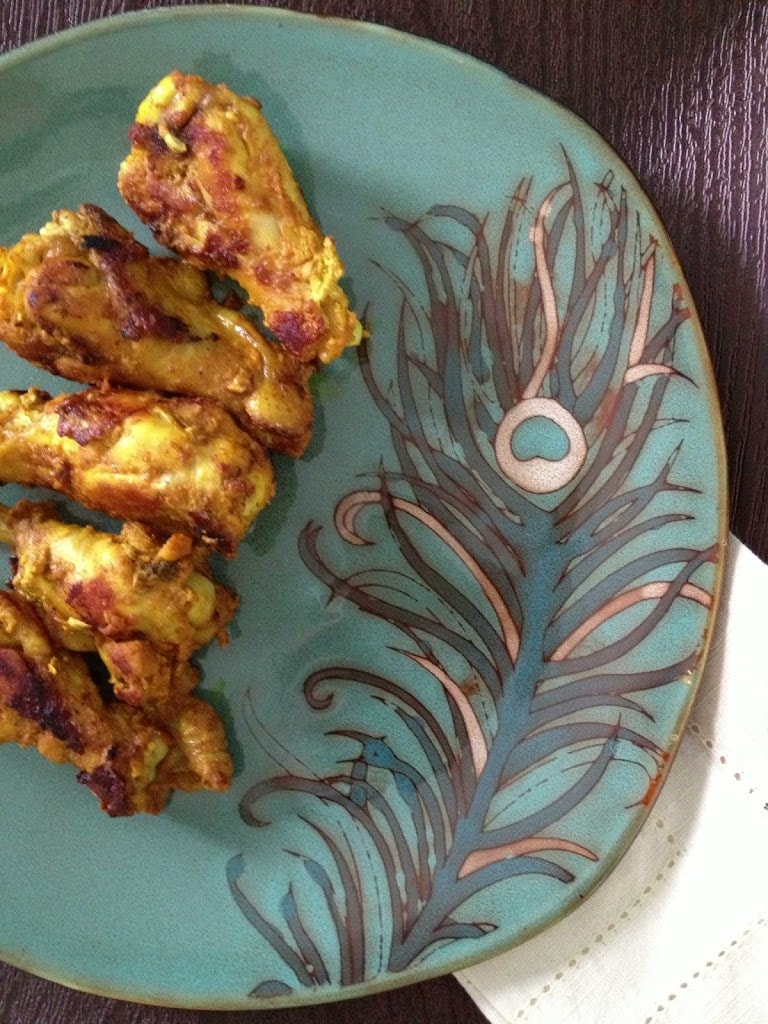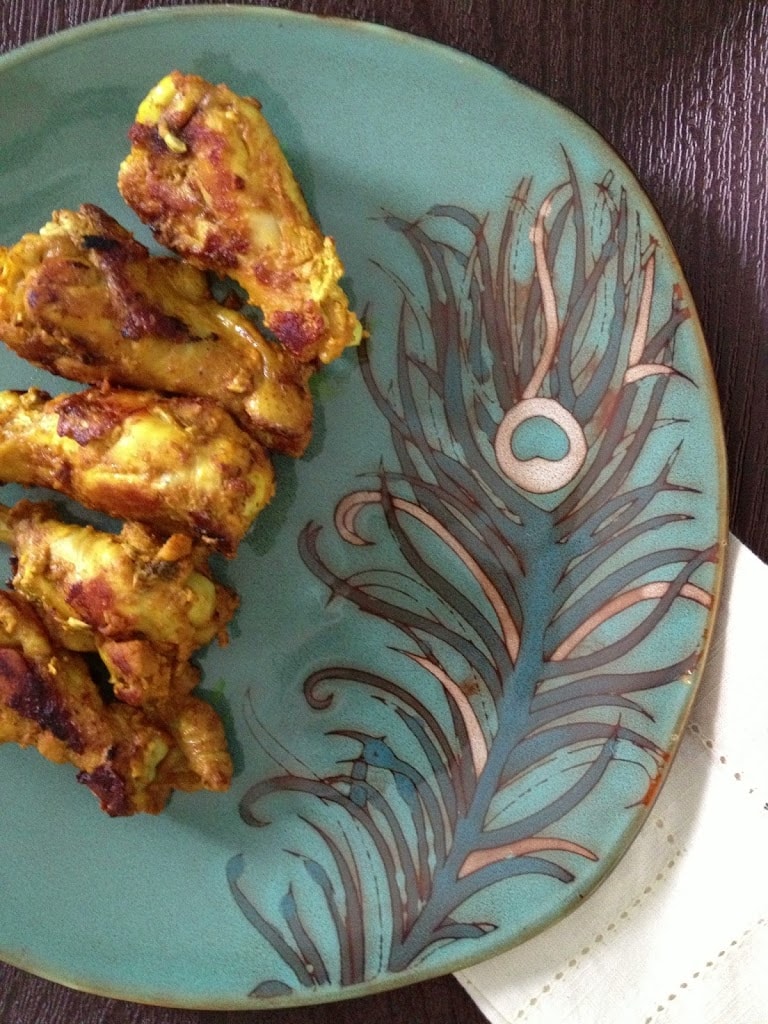 With all the health benefits linked to turmeric these days, it's no wonder there are many turmeric supplements popping up on your healthy living radar. But here's a way to incorporate it into your daily life with food in the form of golden, crispy pan-fried chicken.
TURMERIC CHICKEN TIPS AND TRICKS
Chicken: To cook the chicken in its own fat, use skin on chicken. The fat will render so you can skip using oil for pan-frying. I used drumsticks in this recipe but you can also use chicken wings, breasts or thighs bone in or boneless. Just be sure to check the internal temperature of the chicken is 165 degrees for bigger pieces with a meat thermometer or by cutting it up down the middle to check for doneness.
Turmeric: Turmeric will stain things very easily so be careful eating this with your hands! You'll need to scrub a long time to get them off. I don't mind this at all, it's worth it to me and the color fades after a few days but some people might not want yellow fingers! Likewise, be careful to clean off any turmeric on surfaces as soon as possible.
And that's it. I wasn't kidding when I said it's a simple 3-ingredient recipe.  Once you have turmeric as a staple in your kitchen, there are so many ways to add this wonder spice into delicious savory meals.
Try  this vegetable lentil curry (vegetable dal). and some authentic fish curry. They both go great with a side of naan or roti. A great example of how turmeric naturally colors food a bright yellow is this  creamy fish in coconut gravy. Use it in some Indian-style scrambled eggs (anda bhurji) or spiced coriander beef.
Happy eats and enjoy!
Print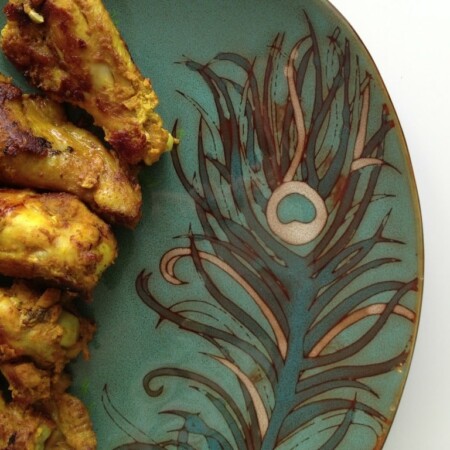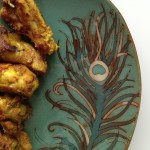 Turmeric Chicken
---
Author:
Total Time: 20 minutes
Yield: 4 1x
Description
Turmeric chicken is a quick and easy 3-ingredient recipe for crispy, flavorful and healthy fried chicken.
---
1 lb. bone in, skin on chicken drumsticks or thighs
1 teaspoon turmeric
1/2 teaspoon salt
---
Instructions
Add turmeric powder and salt to the chicken and mix thoroughly, making sure every part of the chicken is coated.
Marinate the chicken in the rub for 30 minutes or up to 2 hours.
Heat up a non-stick skillet over medium high heat and arrange the chicken on the skillet.
Cover and pan fry for 10 minutes or until it is crispy.
Turn the chicken over and cover once more, cooking the other side for another 5 minutes
Dish and serve hot.
Prep Time: 5 mins
Cook Time: 15 mins