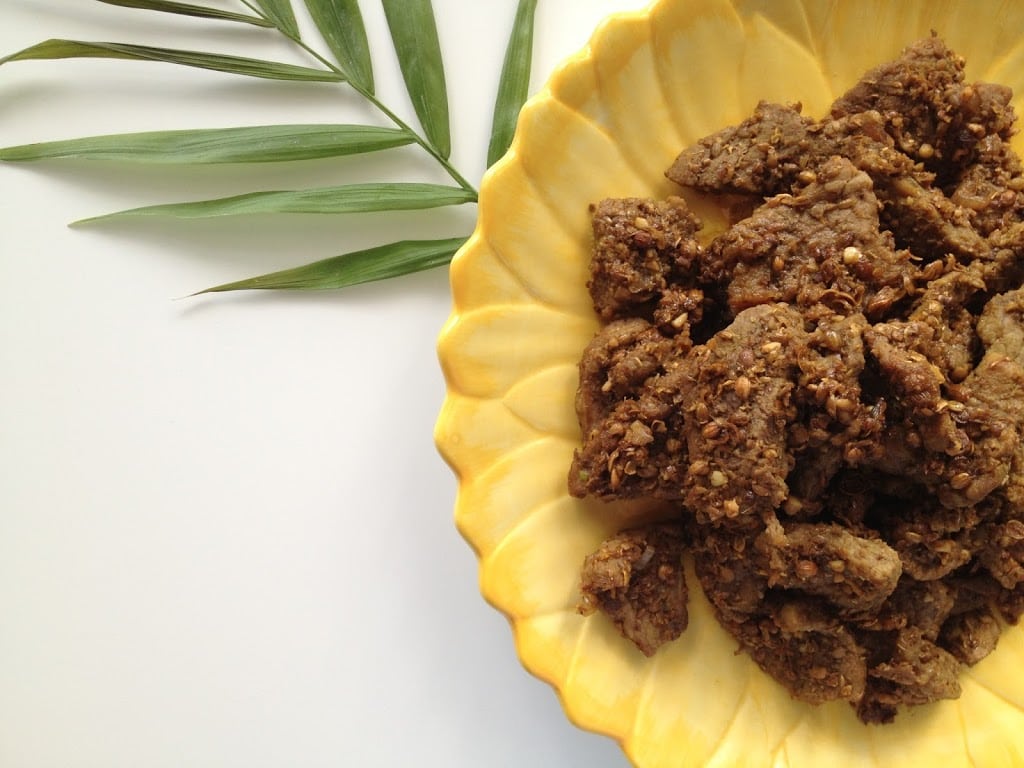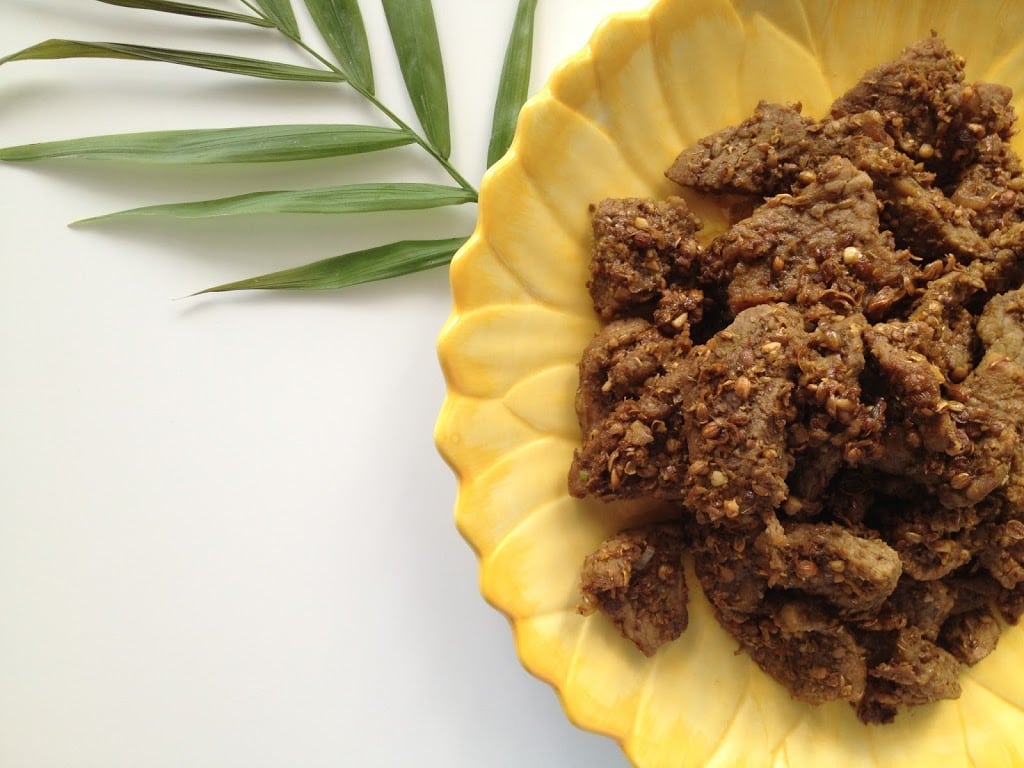 Coriander Beef is another one of my mother's recipes which I strongly associate with the taste of home. I just the love the smell of toasted coriander seeds during the preparation stage before they are ground into a coarse powder. A few other minor ingredients are used to accent the flavor but the coriander seed is the star of the show.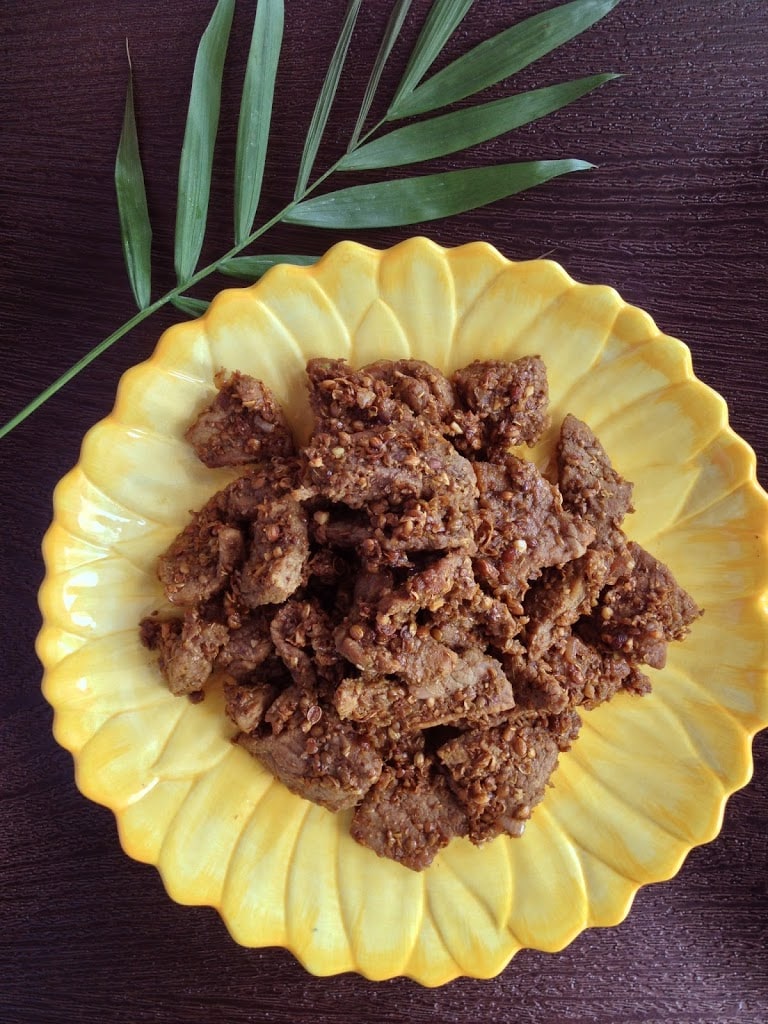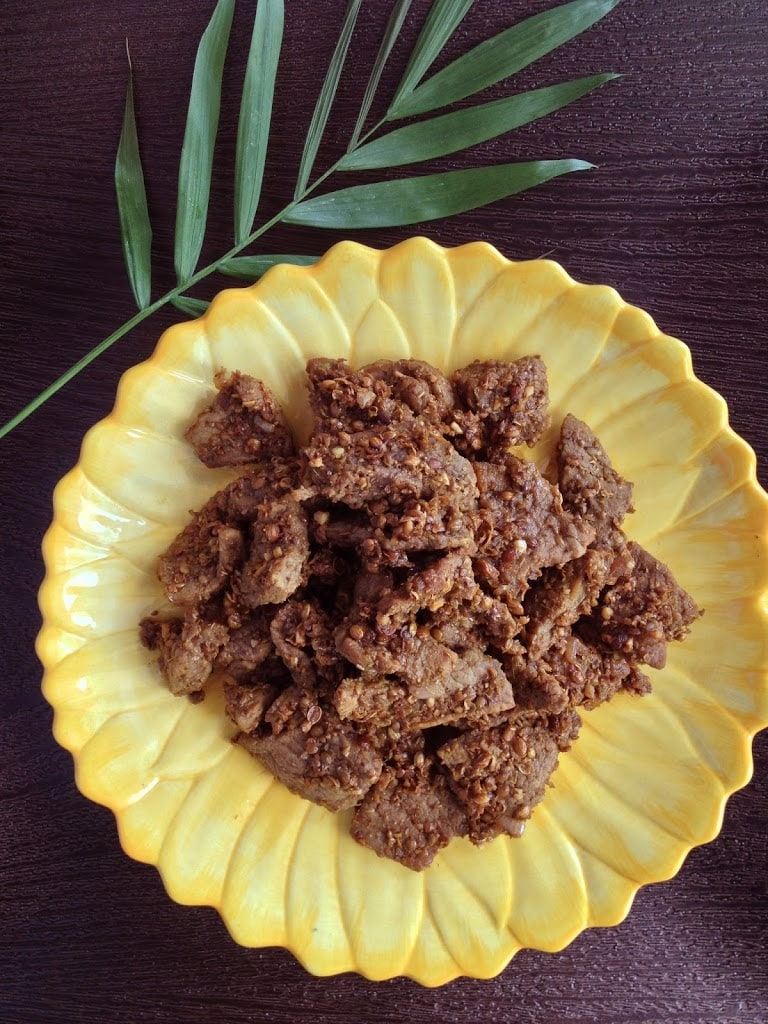 It's important to note that using coriander powder will not give the same texture, and more importantly, the same taste as using the seeds. I'm unsure why this is so but after countless experiments, the seeds have the final vote on producing a better flavor. With the powder the taste is sort of muted and barely there – it feels watered down and like a cheap knock-off.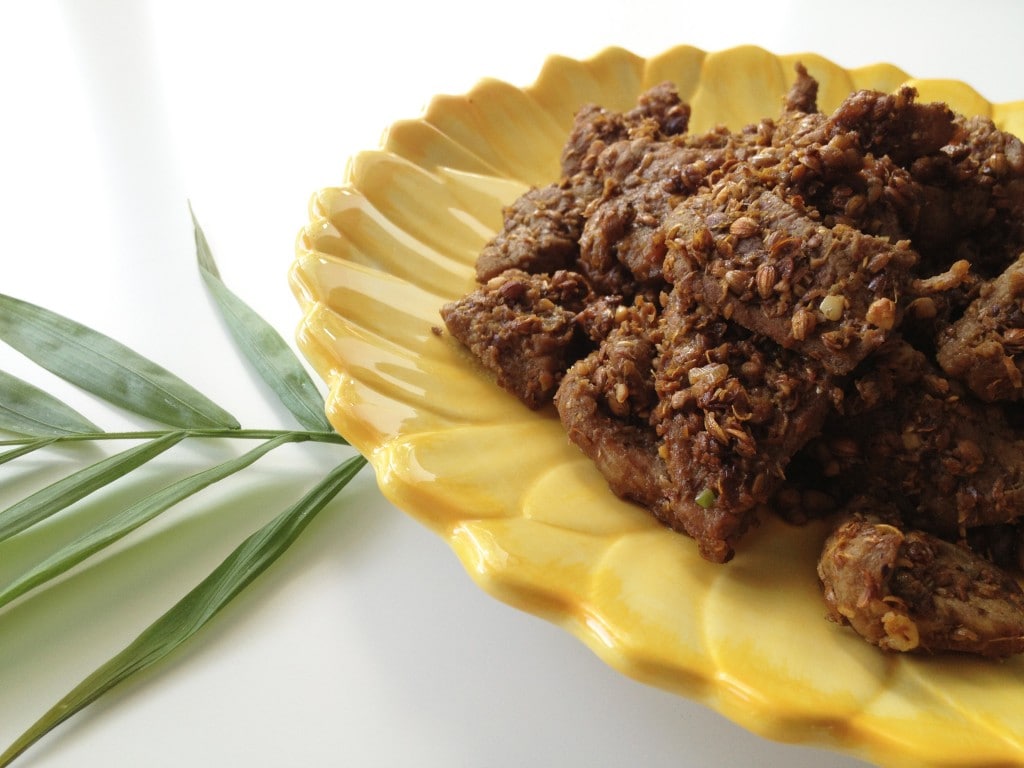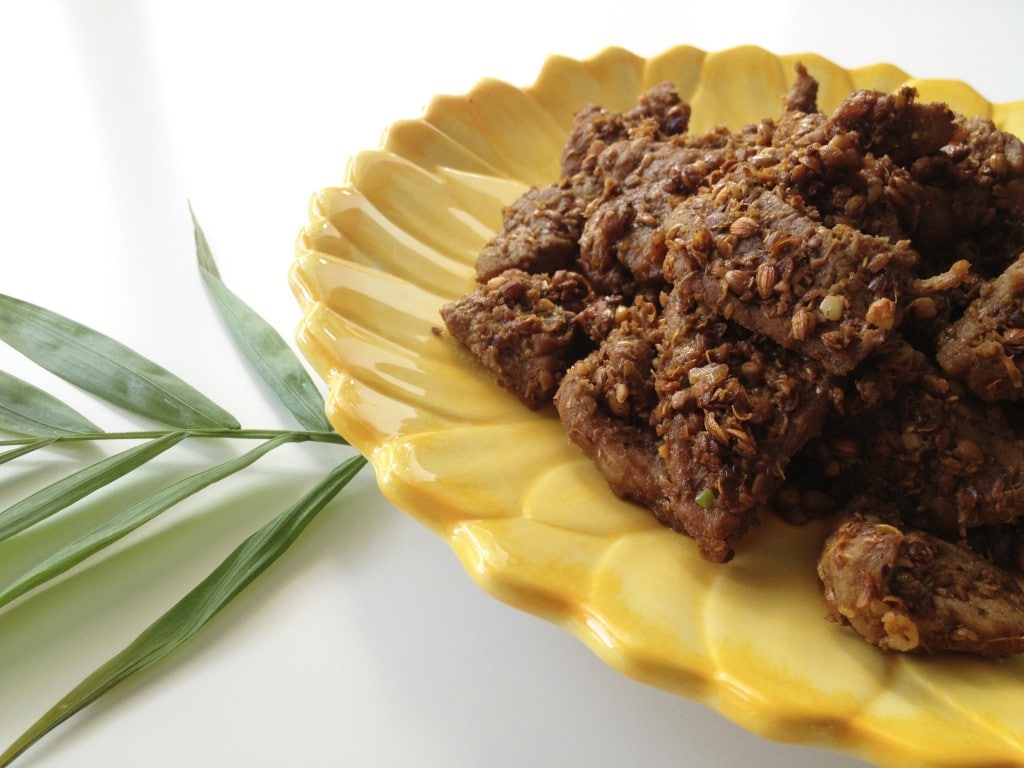 This dish has the sensation of crunching into popcorn due to the seeds having a dual role in providing flavor and texture. Expect to get lots of leftover seed fragments stuck in your teeth and while I don't mind and hardly notice, some (Mr. Cooking Jar) might have an aversion towards it.
Print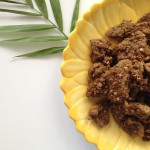 Coriander Beef
---
1 lb. beef, cut into thin strips
1/4 cup coriander seeds
Salt to taste
Marinade:
1 shallot, sliced
1 teaspoon garlic, minced
1/2 teaspoon ginger, minced
1 tablespoon thin soy sauce
1/4 teaspoon turmeric powder
1/2 teaspoon sugar
---
Instructions
Over medium high heat, toast the coriander seeds in a pan until aromatic
Transfer to a mortar and pestle and pound into a coarse paste
Mix the paste with the beef and other marinade ingredients and marinate in the refrigerator for 2 hours
Heat up a non-stick pan with some oil and stir-fry the marinated beef for 5 minutes
Season with salt to taste
Dish and serve hot