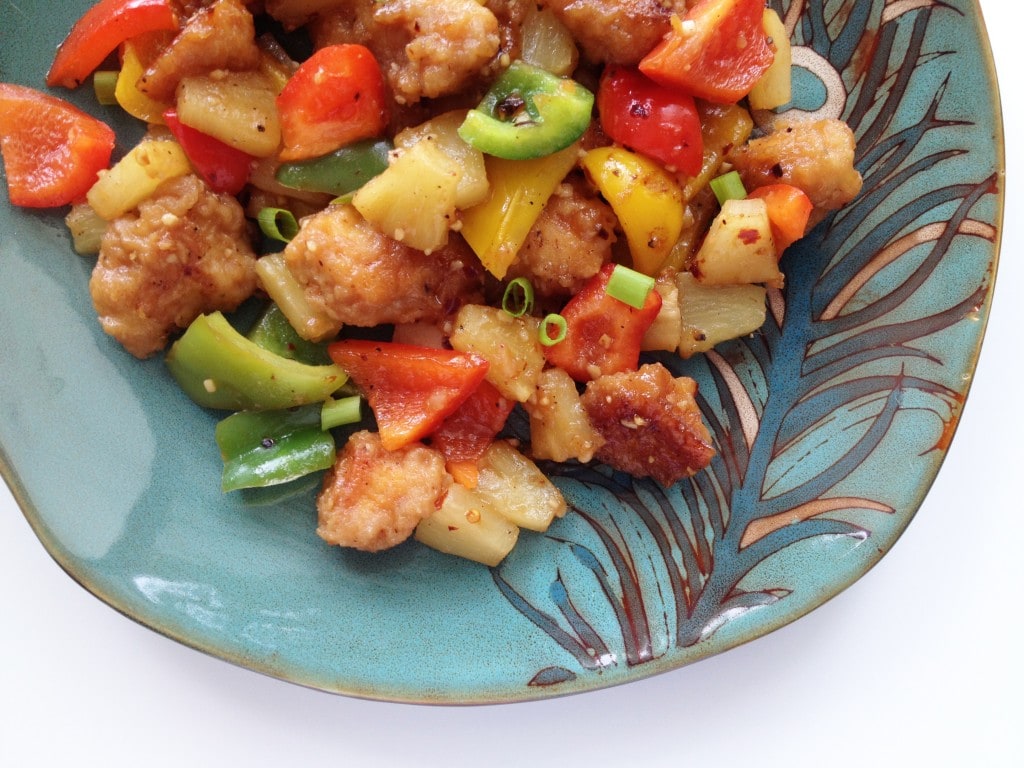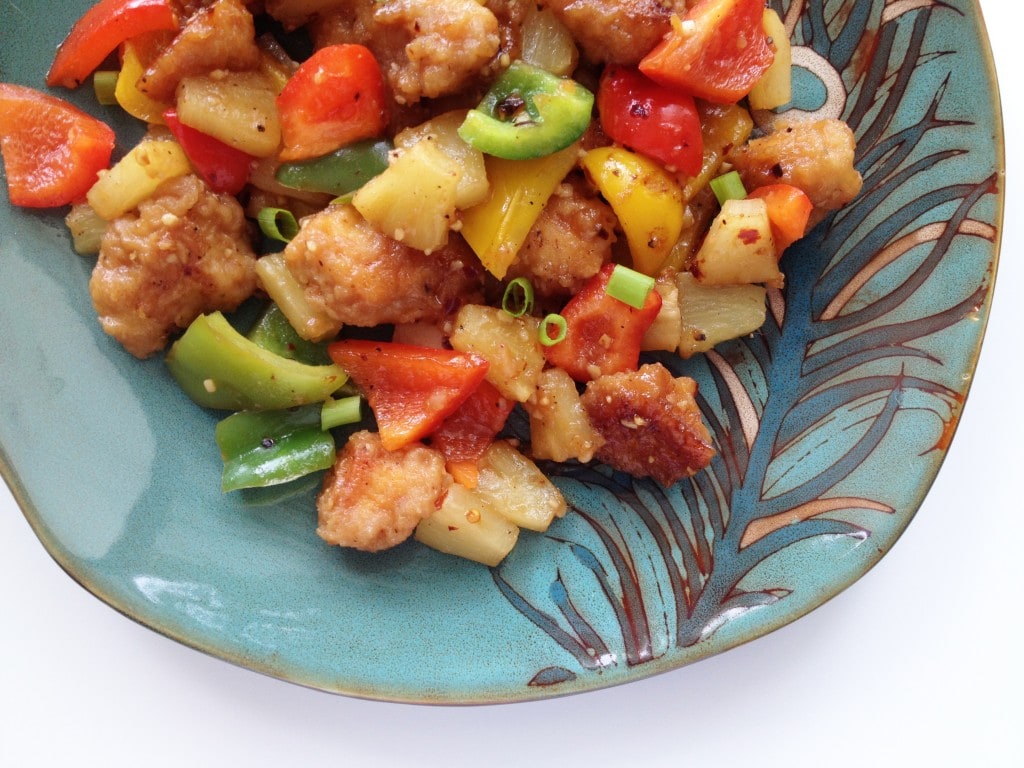 With the recent posting of my
Sweet and Sour Chicken
and redone photos of
Black Pepper Chicken
, I had some leftover bell peppers to use up. Being the ever frugal person that I am, I  chose to make the most of them by making Pineapple Chicken.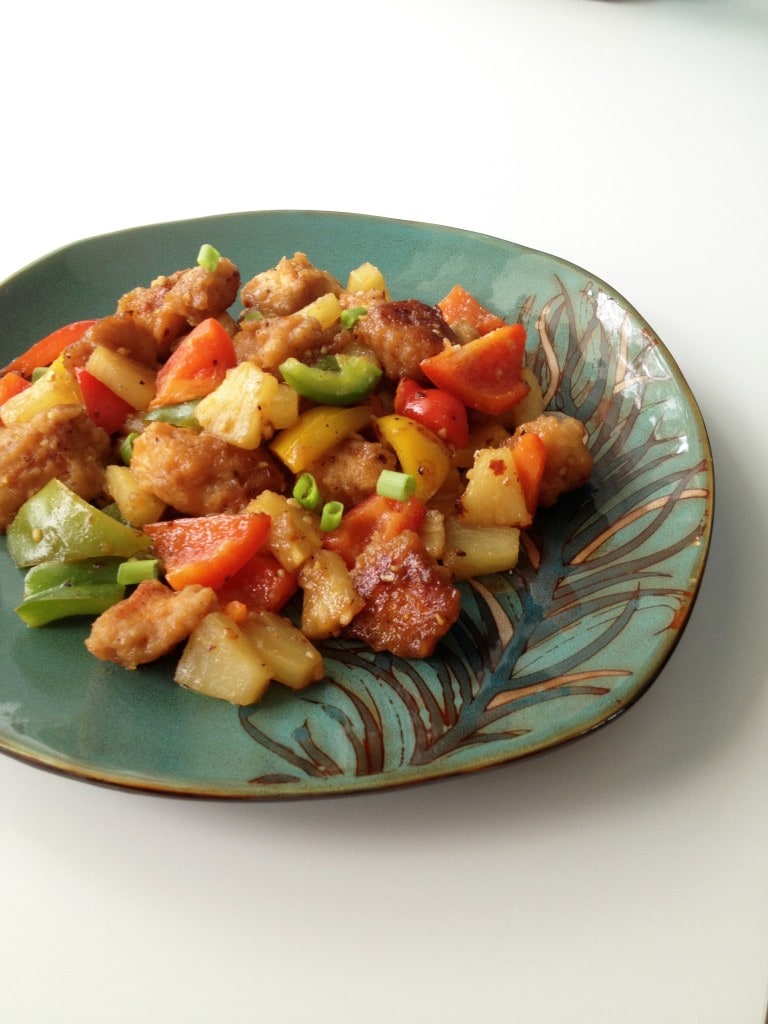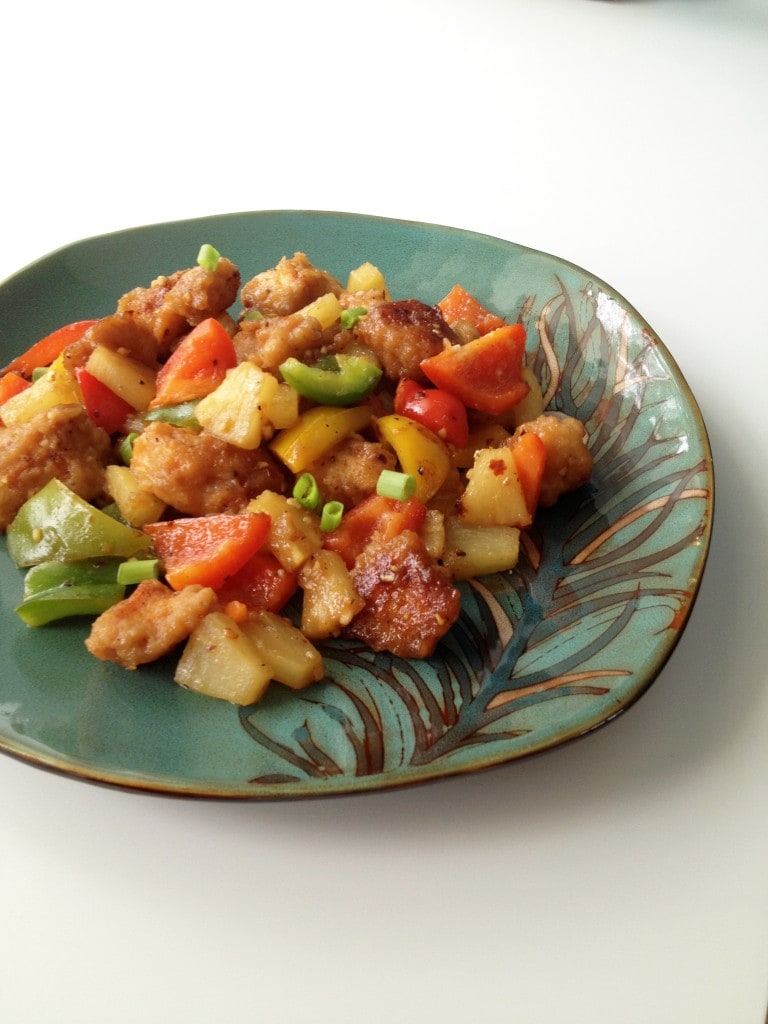 Being a cook is not just about knowing recipes and being comfortable in the kitchen, it's also about meal planning and integrating ingredients. Making sure to use up raw ingredients to prevent waste and simultaneously making sure the dishes compliment each other isn't always an easy task. I have found myself relying heavily on apps to do this: myShopi app for my grocery list, Pepperplate for my menu planning and recipe database and Evernote for note taking. All of this together with the actual kitchen work has become somewhat of a science for me.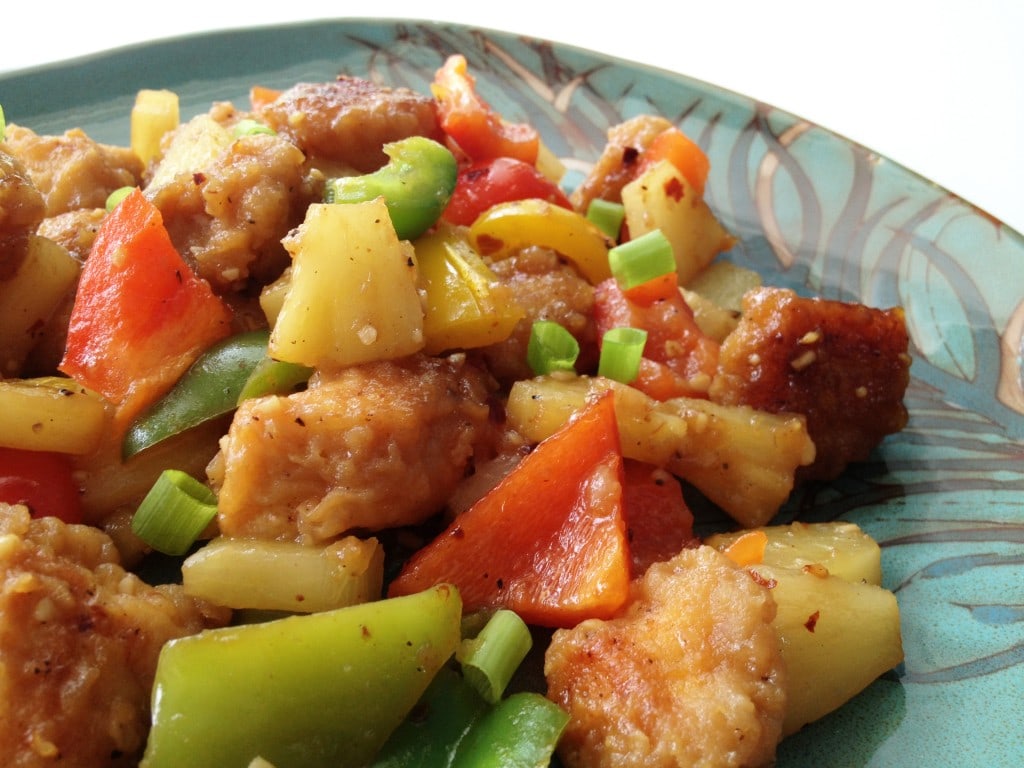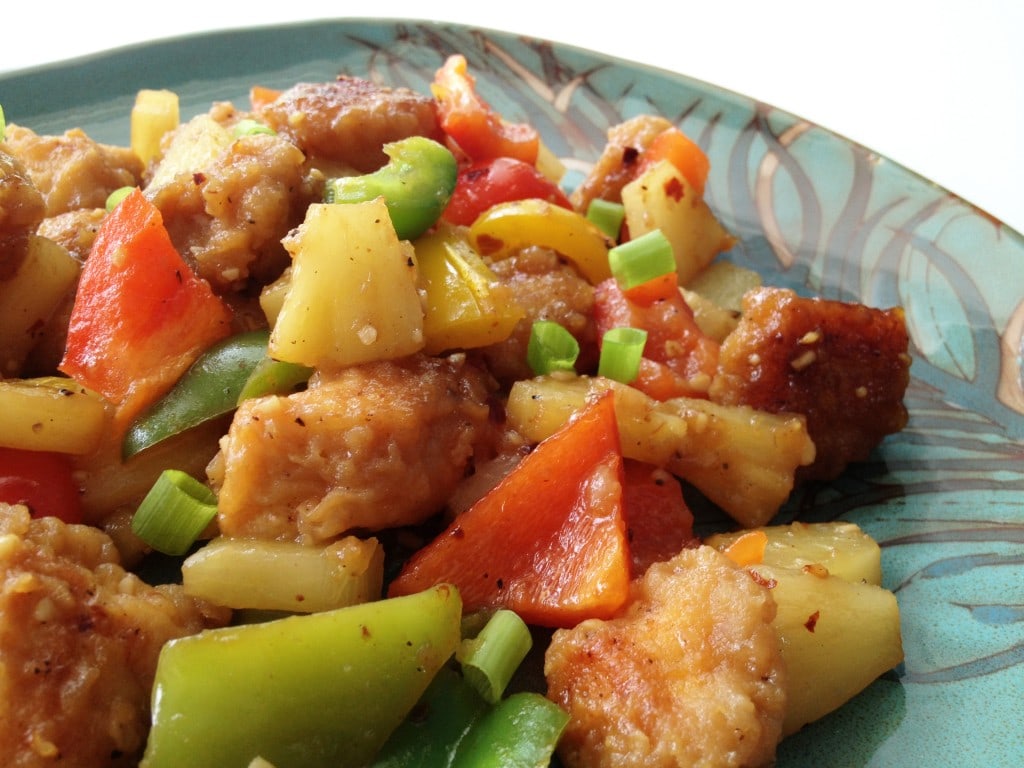 While some might argue that Pineapple Chicken is just a spin off of Sweet and Sour Chicken with some added pineapple, this is not completely true. Despite the batter being identical in order to achieve the same crisp and airy chicken, the sauce mixture differs. On the matter of the pineapple chunks, I am exceedingly glad you can buy them in cans. I never learned how to cut a pineapple and in general am really awful at cutting fruit. Whenever my mother brought a pineapple home, I avoided the kitchen like a plague. If you're a whiz at cutting pineapples, go for fresh. However if you find yourself in a pineapple jam, cheat like me and go for the can!
Print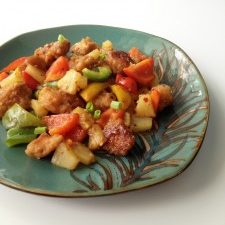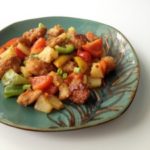 Pineapple Chicken
---
1 chicken boneless, skinless chicken breast, cut into bite-sized pieces
1 cup pineapple chunks (reserve juice)
1 cup green, yellow and red bell peppers, chopped
1 teaspoon garlic, minced
1/2 teaspoon ginger, minced
1 green onion, chopped
Pepper to taste
Batter:
5 tablespoons plain flour
1 tablespoon cornstarch
1 teaspoon baking powder
Salt and pepper to taste
1/4 cup cold water
Sauce:
1 tablespoon oyster sauce
1/4 cup pineapple juice (reserved from canned pineapples)
1/2 teaspoon red pepper flakes
1 teaspoon light soy sauce
1 teaspoon honey
1 teaspoon brown sugar
1 teaspoon lemon juice
---
Instructions
Mix the batter ingredients and coat the chicken pieces thoroughly
Over medium high heat, deep-fry the chicken in batches until golden brown. Drain and set aside
Heat up a non-stick pan over medium heat and saute garlic and ginger until fragrant
Toss in the chicken and stir to combine
Pour in the sauce mixture and coat evenly
Add pineapple chunks and bell peppers and cook for 1 minute until the sauce boils down and the pineapple has caramelized a little
Season with pepper to taste and toss in the green onions, stir-frying for 30 seconds
Dish and serve hot