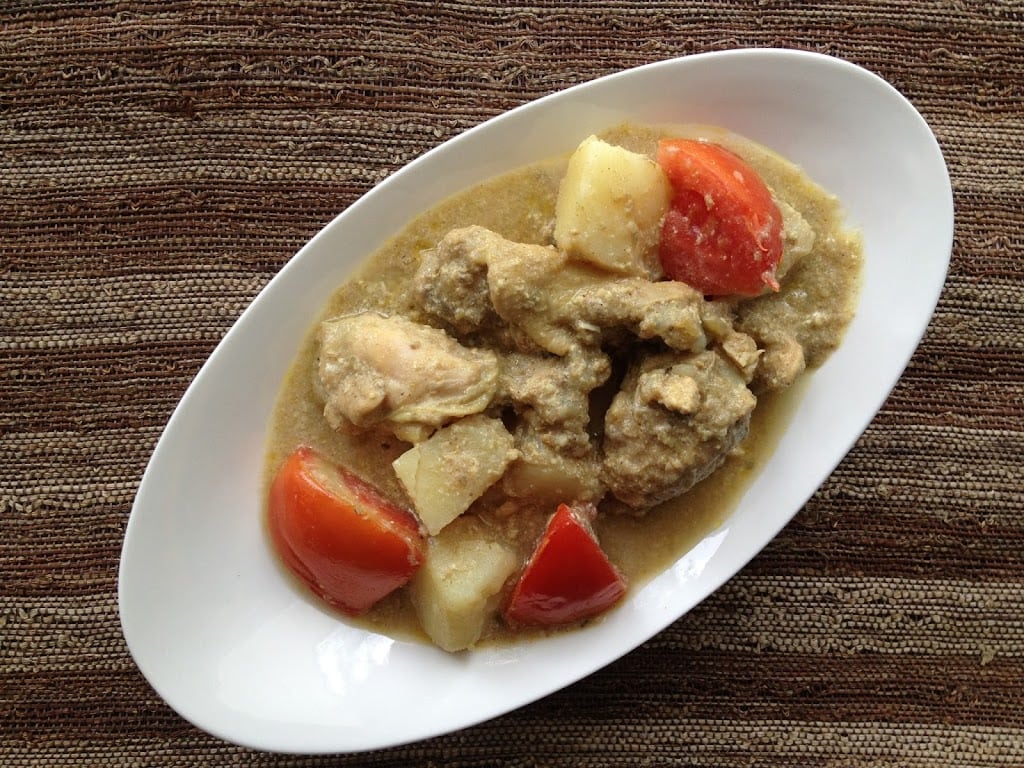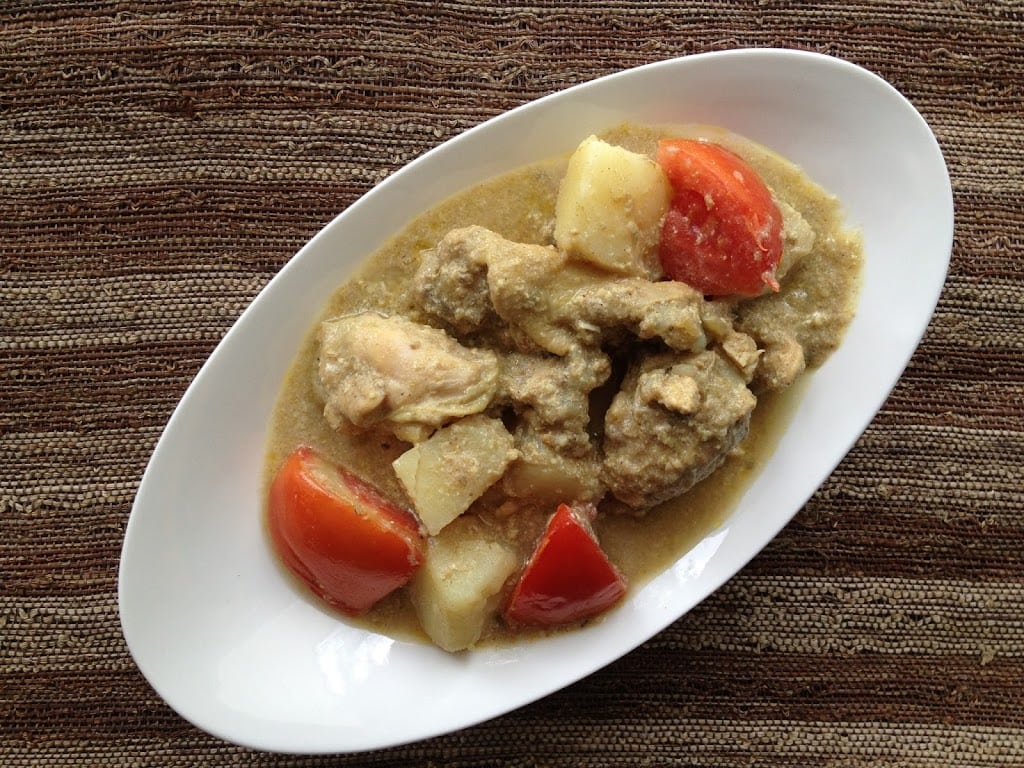 Chicken Kurma is yet another one of my mom's recipes. I've finally gotten around to getting the recipe after comparing notes with her and today marks the day it is officially passed down to me with a few minor personal tweaks.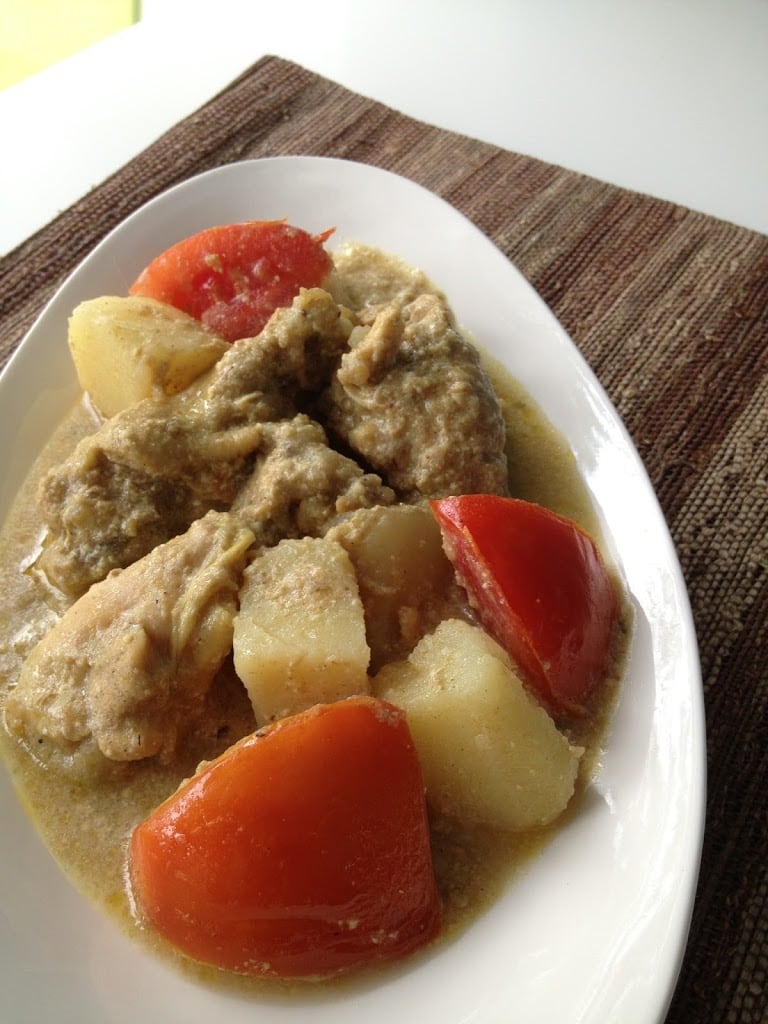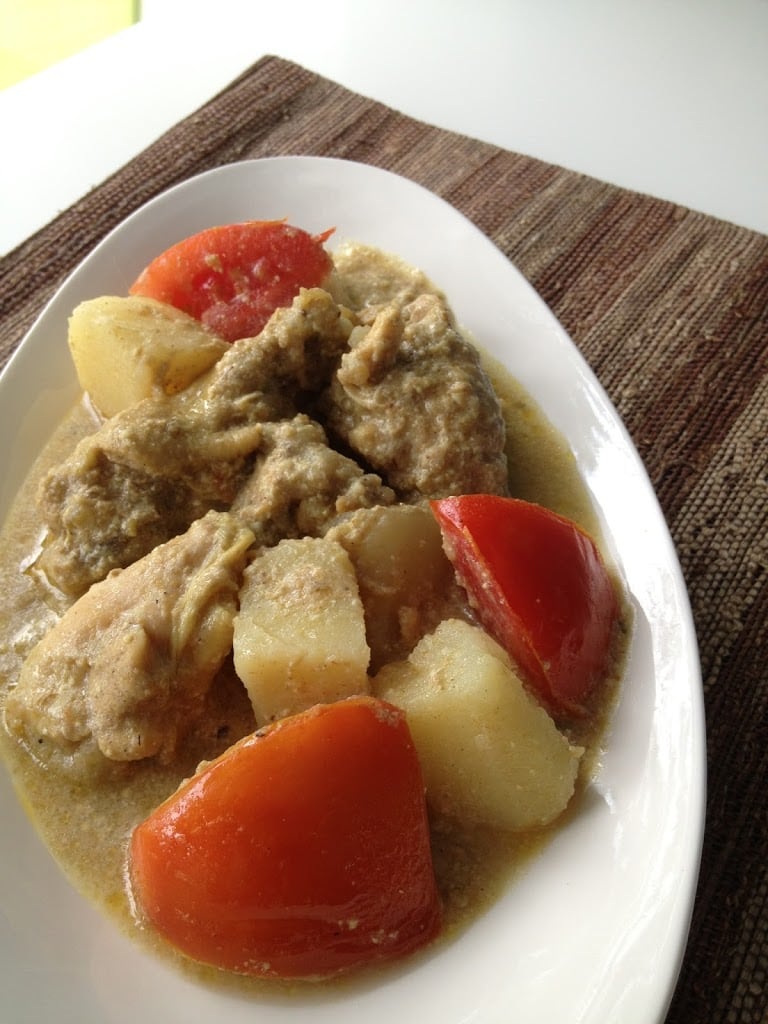 Kurma, which is also known as korma, is a dish which can be made with yogurt, cream or coconut milk and various things like lamb, chicken or even vegetables. Today I'll be making chicken kurma with a yogurt base. The chicken and potatoes are braised until the chicken is tender and the potatoes melt in your mouth with a creamy but slightly textured gravy.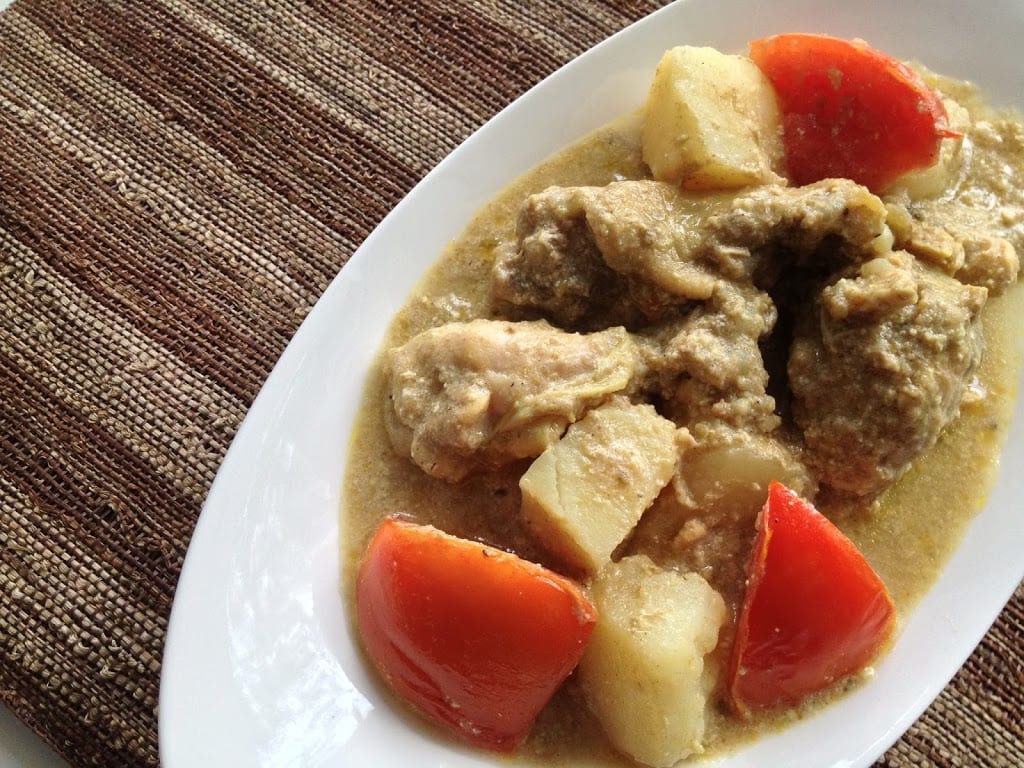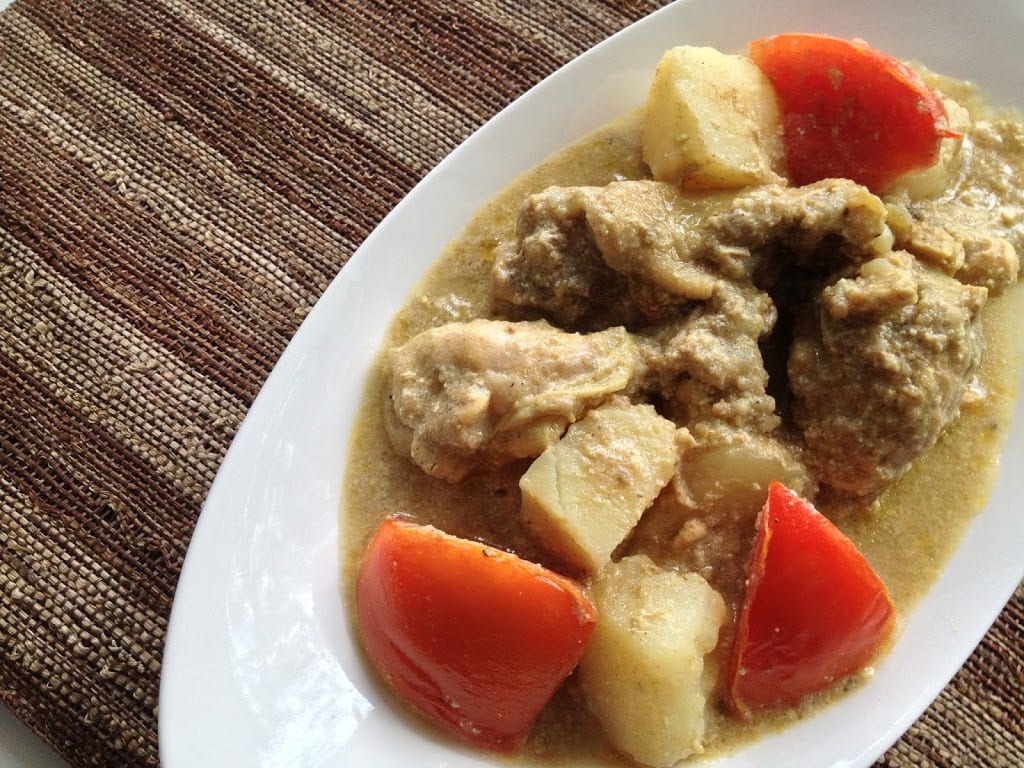 Besides yogurt, white poppy seeds are used to add creaminess to the rich kurma as well as to add texture and thickness to the gravy. The poppy seeds are roasted or dry-fried and then pounded before it is added towards the end of the braising. While I usually use crumbled potatoes as a thickener in most of my dishes, in this recipe the potatoes should be left proudly intact, the way my mother does it. The tomatoes are added towards the very end to preserve their fullness, allowing them to burst in your mouth on the first bite.
Print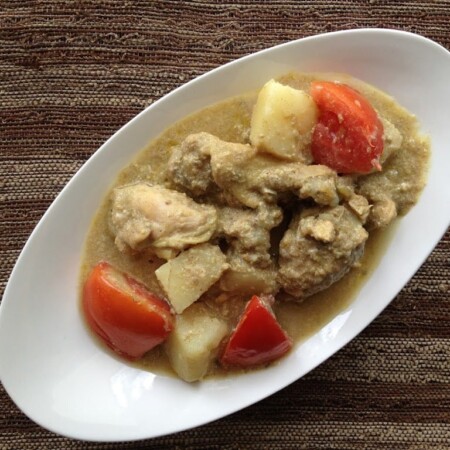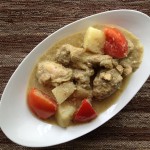 Chicken Kurma
---
1 lb. chicken breasts, cut into bite-sized pieces or chicken drumsticks
2 Yukon gold potatoes, peeled and quartered
2 medium tomatoes, halved
1 shallot, sliced
1 teaspoon garlic, minced
1/2 teaspoon ginger, minced
1/2 cup water
1 1/2 cups plain yogurt
1/2 teaspoon white poppy seeds
Salt and pepper to taste
1 tablespoon ghee
Aromatics:
1 cinnamon stick
1 star anise
2 cloves
3 green cardamom pods
Spices:
1/4 teaspoon nutmeg
1 teaspoon ground cumin
1 teaspoon ground fennel
1 tablespoon ground coriander
---
Instructions
Over medium heat, melt the ghee and saute the shallot, garlic and ginger until fragrant
Add in cinnamon stick, star anise, cloves and cardamom and saute until aromatic
Toss in the chicken and cook until chicken is no longer pink
Add in nutmeg, cumin, fennel and coriander and stir to coat
Pour in the water, stirring to mix and season with salt and pepper to taste
Add in the potatoes and simmer covered, on low heat for 1 hour
Remove cover and cook until the gravy has boiled down
Add in the tomatoes and simmer uncovered for a few minutes until they are cooked but still firm
Remove from heat and whip the yogurt before pouring it in, stirring gently to mix and being careful not to crumble the potatoes
Dry-fry the white poppy seeds in another pan over medium high heat then pound it with a mortar and pestle
Add them to the kurma and stir to combine
Dish and serve hot
Notes
Yogurt can be substituted with evaporated milk and similarly added towards the end, over low heat. If used, a dash of lime juice should be incorporated as the sourness in yogurt is no longer present.