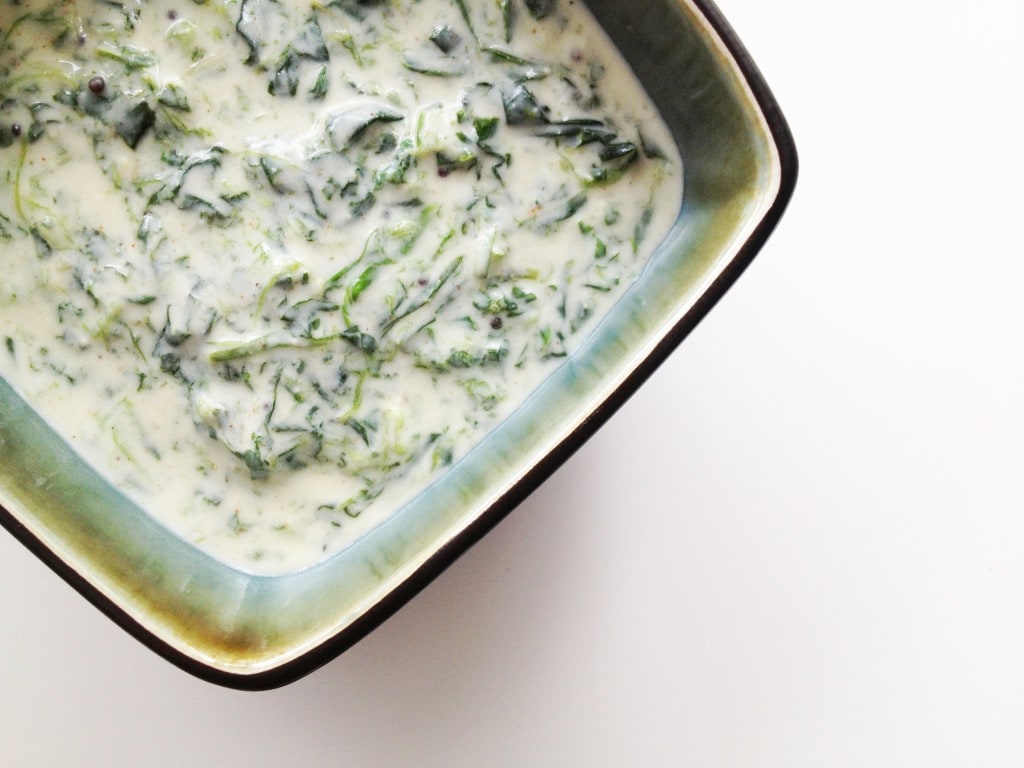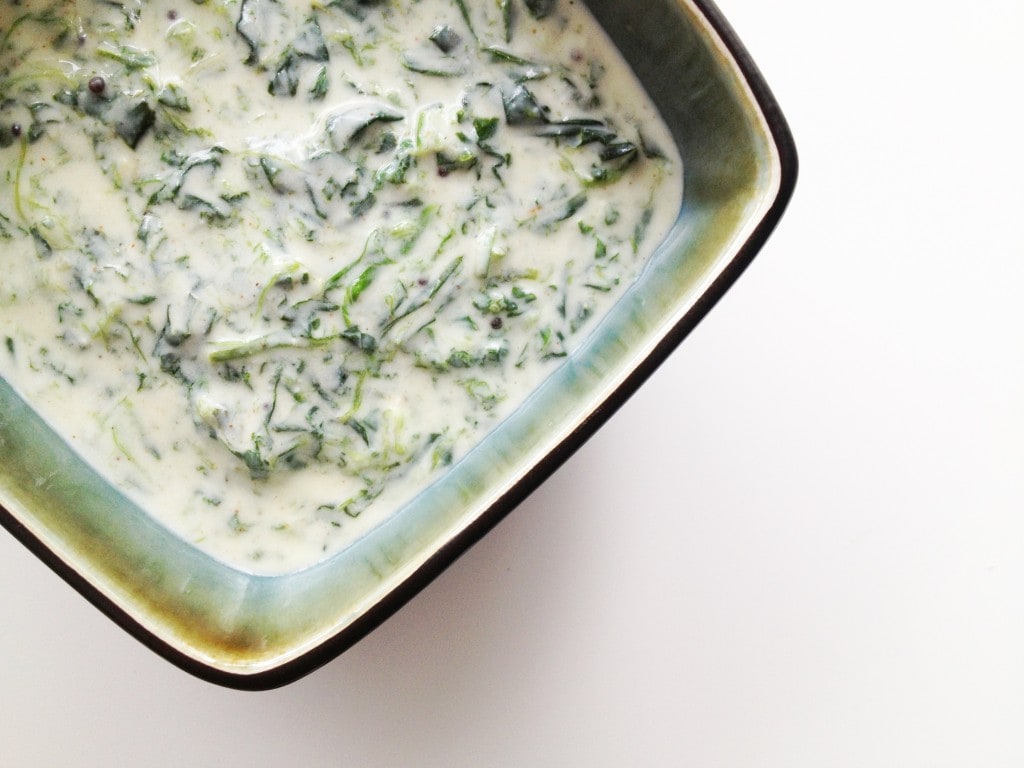 I adore raitas. If you're a regular reader or become one, you'll figure this out. It will be obvious from how much I sing their praises or simply just from the sheer amount of raita dishes I will be posting.
Here are my current raita recipes: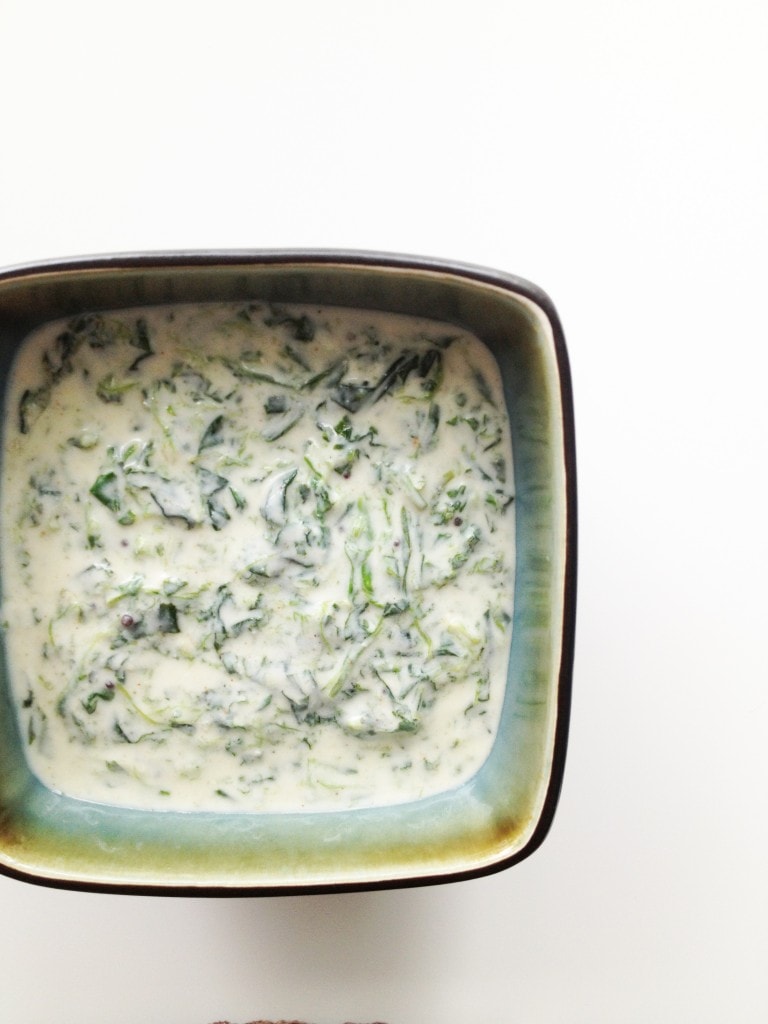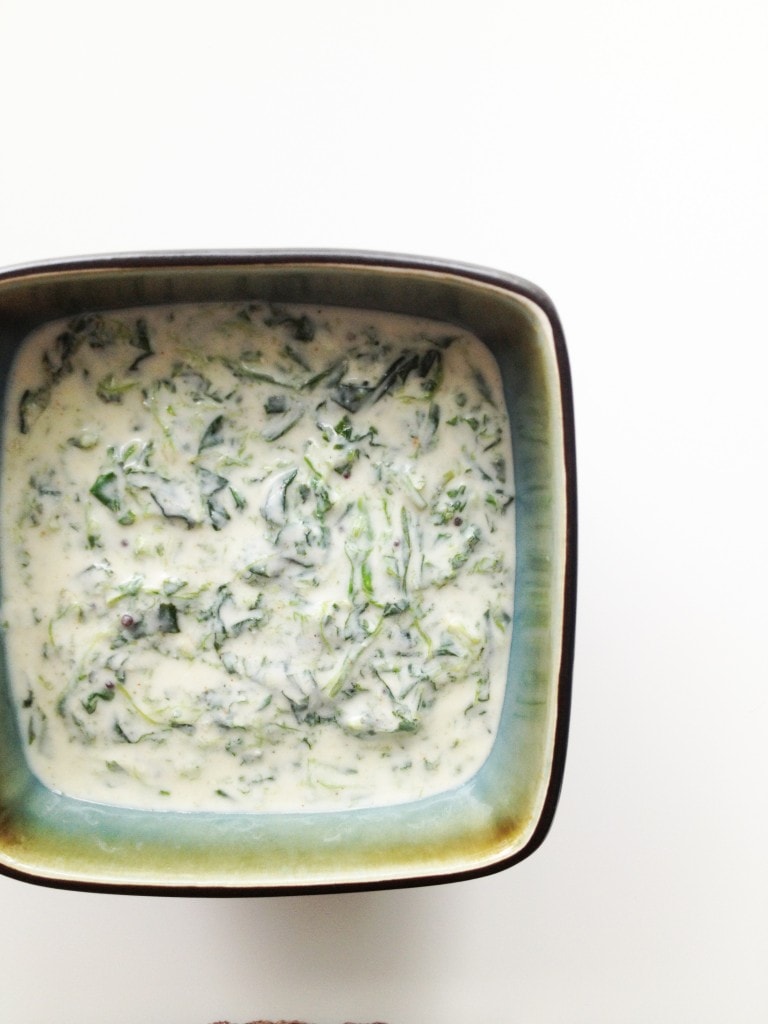 Gradually, I'll be adding two more: Okra Raita and Potato (Aloo) Raita. Today however, I will bring one more delicious cold side to the table: Palak Raita. If you've seen my
Palak Paneer
post, you will know that the word
palak
basically means "spinach" and the gist of the dish very simply put, is spinach in yogurt. However, that is not all there is to it. As is characteristic with anything in Indian cuisine, there are also spices involved. The result is a creamy spiced spinach side dish, a perfect cooling companion for any fiery hot meat-based main dish.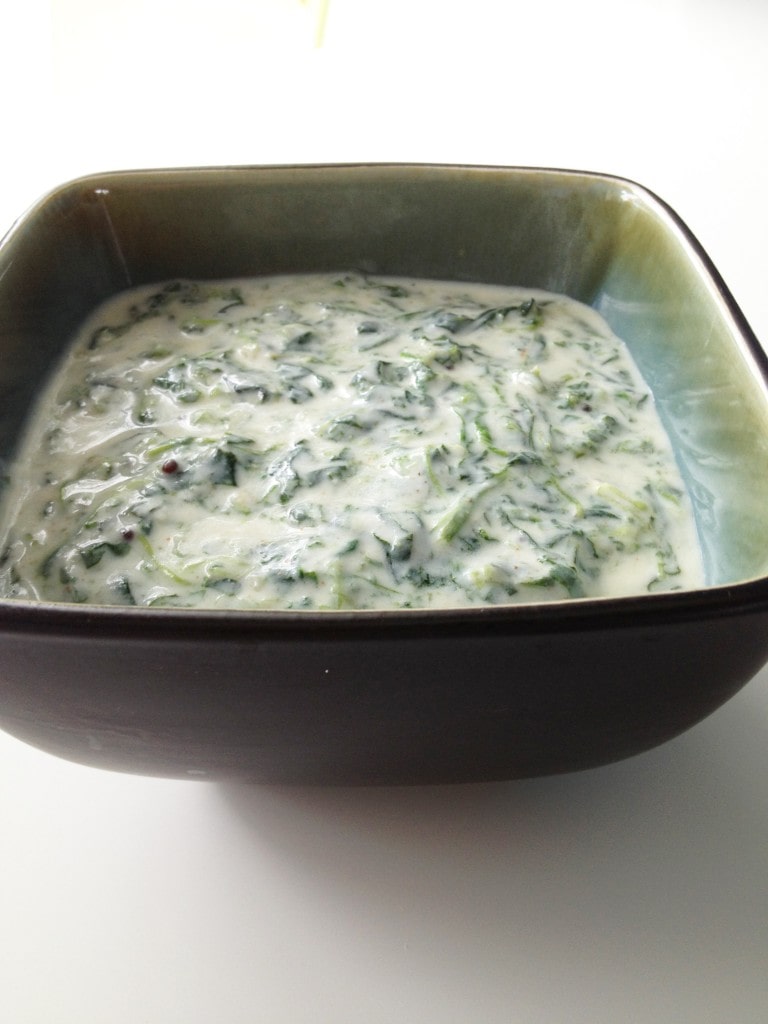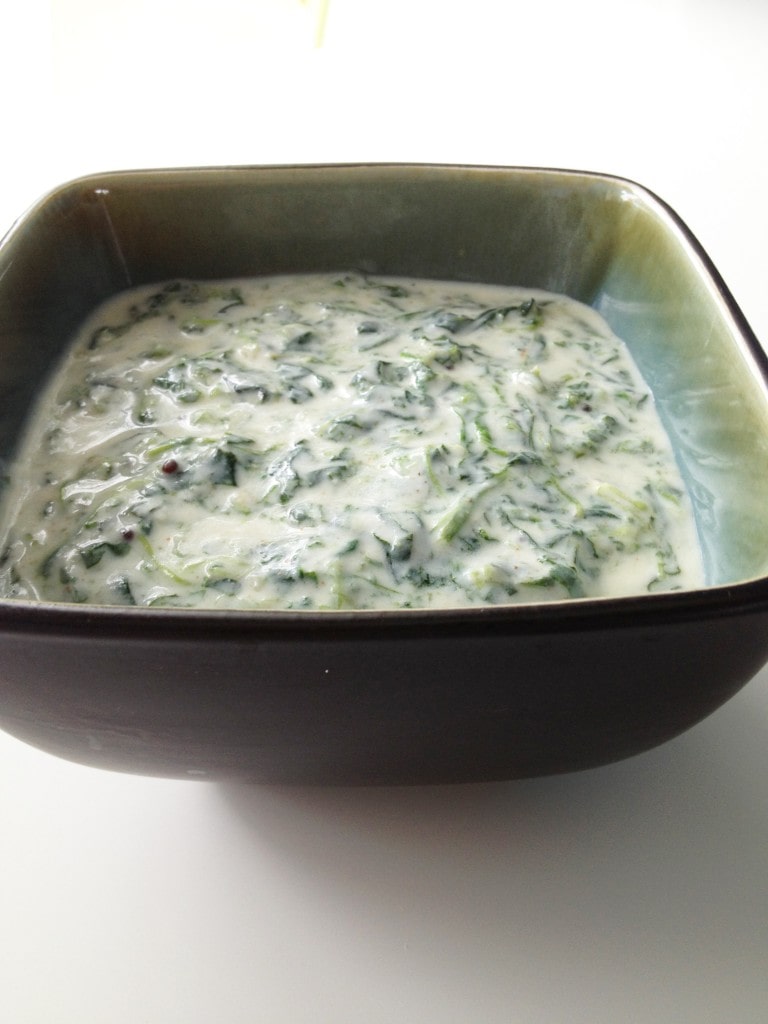 Print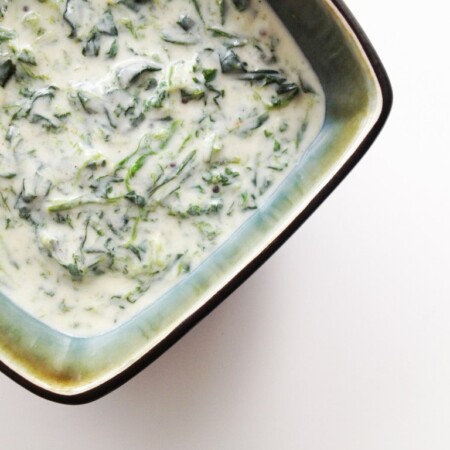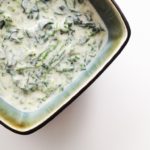 Spinach Raita (Palak Raita)
---
2 cups plain yogurt
1 packet frozen spinach / 1 1/2 cups fresh spinach, cooked down and chopped
1 teaspoon garlic, minced
1/2 teaspoon ginger, minced
1 green chili, chopped
1 teaspoon cumin powder
1 teaspoon mustard seeds
1/8 teaspoon chili powder
Salt to taste
---
Instructions
Follow the instructions on the packet of frozen spinach by heating it up in the microwave or cook down fresh spinach in a saucepan just by itself
Over medium high heat, saute mustard seeds until they start to crackle
Add in cumin powder, garlic, ginger and green chili stirring to combine
Toss in spinach and salt to taste and mix thoroughly
Remove from heat and allow to cool down
Whip the yogurt and add 1/4 cup water or milk to dilute it
Add the spinach mixture to the yogurt and stir to mix
Sprinkle with chili powder and stir
Refrigerate and serve chilled