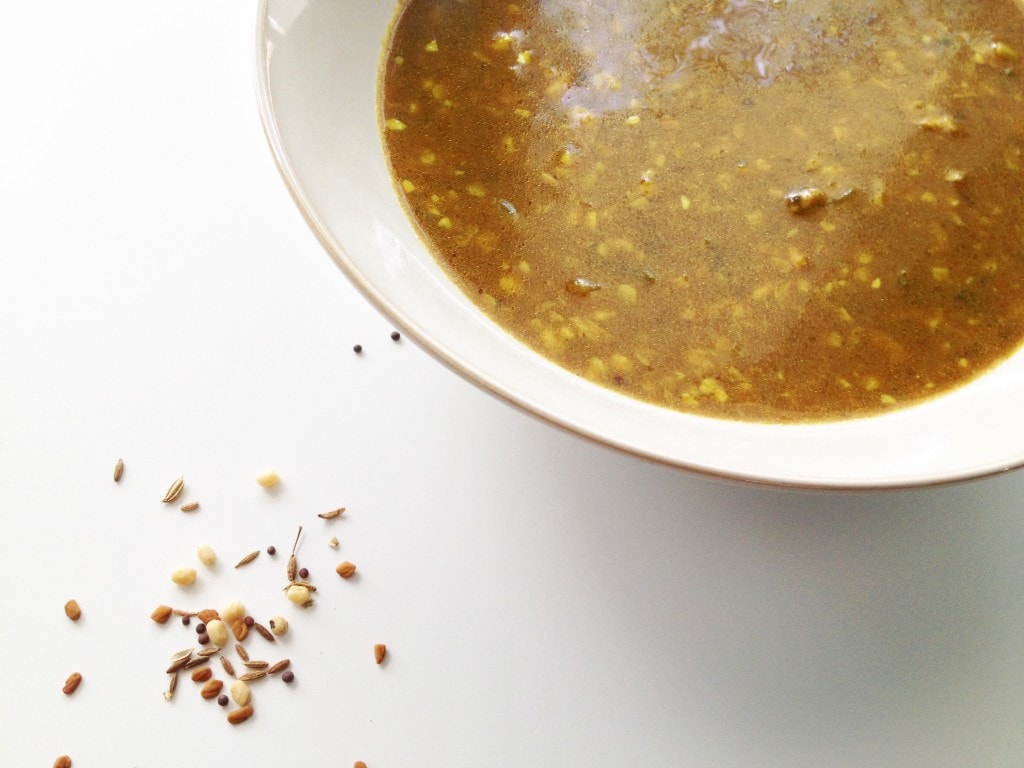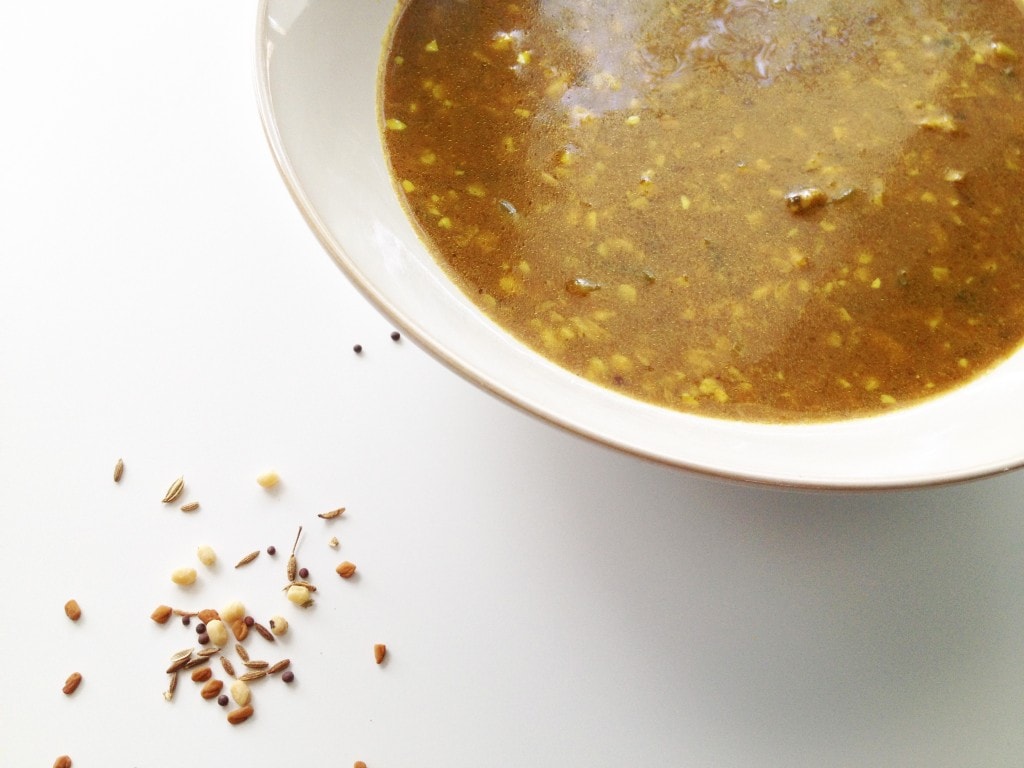 I have so many memories involving fish curry. My earliest was of my mom teaching me how to eat it with white bread; tearing it up piece by piece and dipping it in the curry. All that bread soaked up all that sour goodness. I still find it a great source of comfort and on bad days I sometimes whip up a batch of fish curry and start my therapeutic dipping. It's very basic but still very good.
Fast forward a few years to my young adult life where I enjoyed the perks of being independent and the inherent legacy that came with it (aka being broke), sometimes my dinner would consist of stopping by an Indian restaurant, paying for some of their fish curry and taking it home with a loaf of white bread. Though it sounds kinda sad, it worked for me!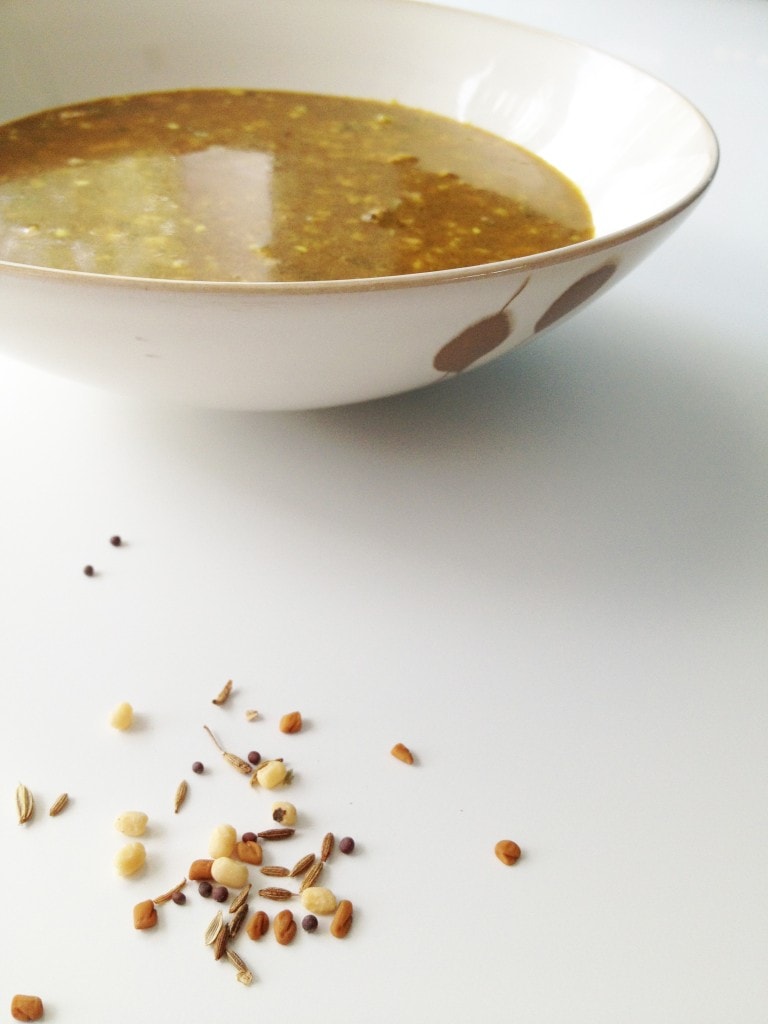 My mom and I make fish curry with fish curry powder since it's so easy to get with our favorite brand being Baba's fish curry powder. One of these days, I'll break down the individual spices needed to make it but for now, we'll use this cheat. You can find a packet of these from any local Indian grocery stores, if not the brand I mentioned then some others. They usually label them as 'fish masala'.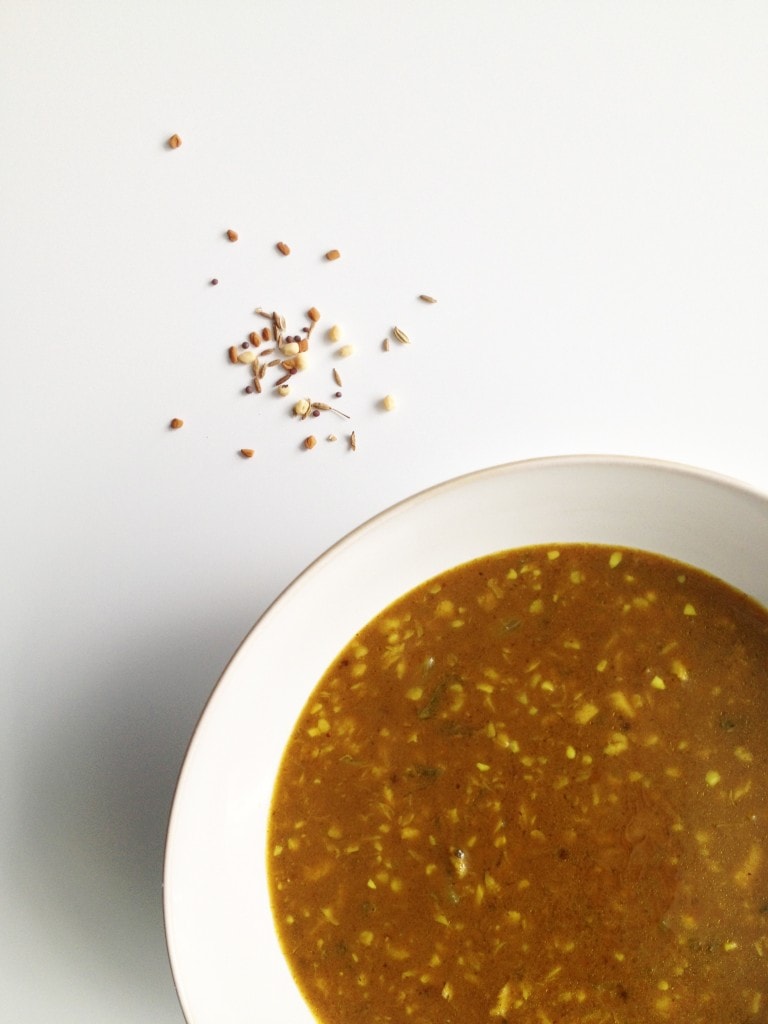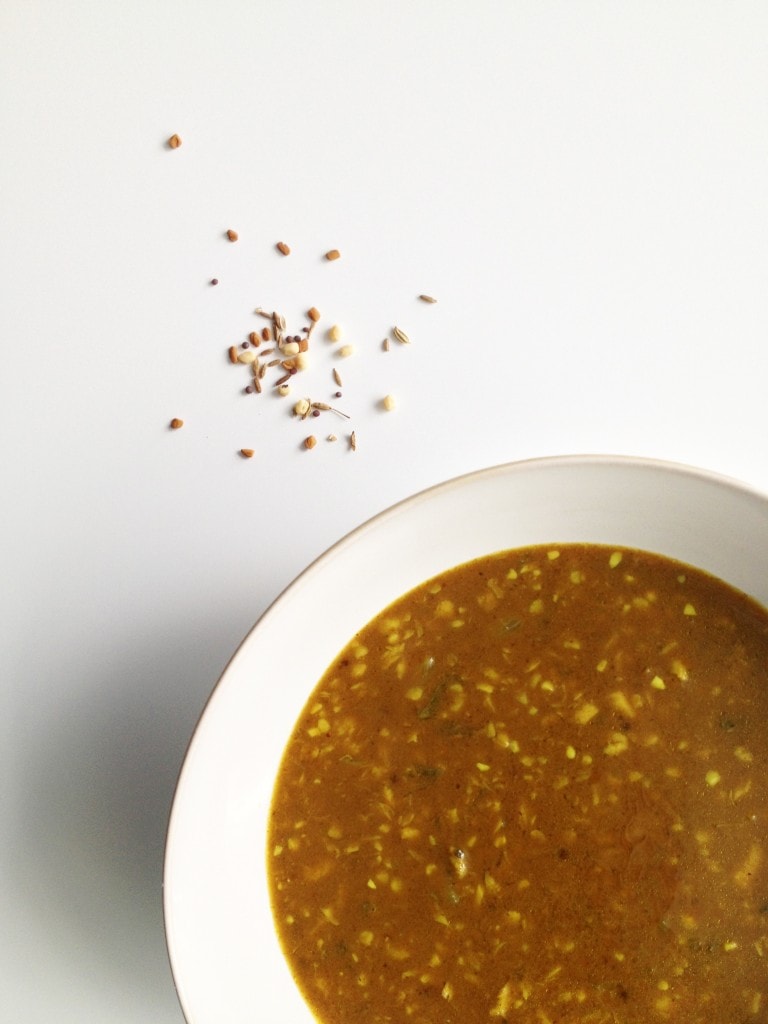 While most fish curries are made with a whole fish or a fish head, I use fish fillets in this recipe and break them apart specifically to be eaten with Indian flatbreads (Roti Canai, Roti Paratha) or Indian fermented crepes (Dosa). You can buy frozen versions of these from any local Indian grocery store and it's a pretty simple matter of heating them up in a non-stick pan for a quick dinner.
Print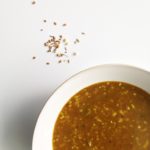 Fish Curry
---
2

fish fillets of your choice

4

okras, ends trimmed (optional)

1

shallot, sliced

1 teaspoon

garlic, minced

2 tablespoons

fish curry powder mixed with 1/2 cup cold water

1/2 cup

tamarind juice

1/8 teaspoon

turmeric
Salt to taste
Spices
1/2 teaspoon

black mustard seeds

1/4 teaspoon

fenugreek seeds

1/4 teaspoon

fennel seeds

1/4 teaspoon

cumin seeds
---
Instructions
Over medium high heat, saute spice mix until they begin to crackle
Add in shallot and garlic and saute until fragrant
Pour in the fish curry mixture and stir, simmering for 1 minute
Add in tamarind juice and turmeric, stirring to mix before adding in the fish fillets
Season with salt to taste and bring to a boil
Break apart the fish fillets into flakes to thicken the curry
Decrease the heat to medium and simmer for 5 minutes until the curry thickens
Add in okras if used and simmer until they turn bright green
Dish and serve hot
♡ Affiliate disclosure: As an Amazon Associate, I earn commissions from qualifying purchases from Amazon.com. You can learn more about it here.