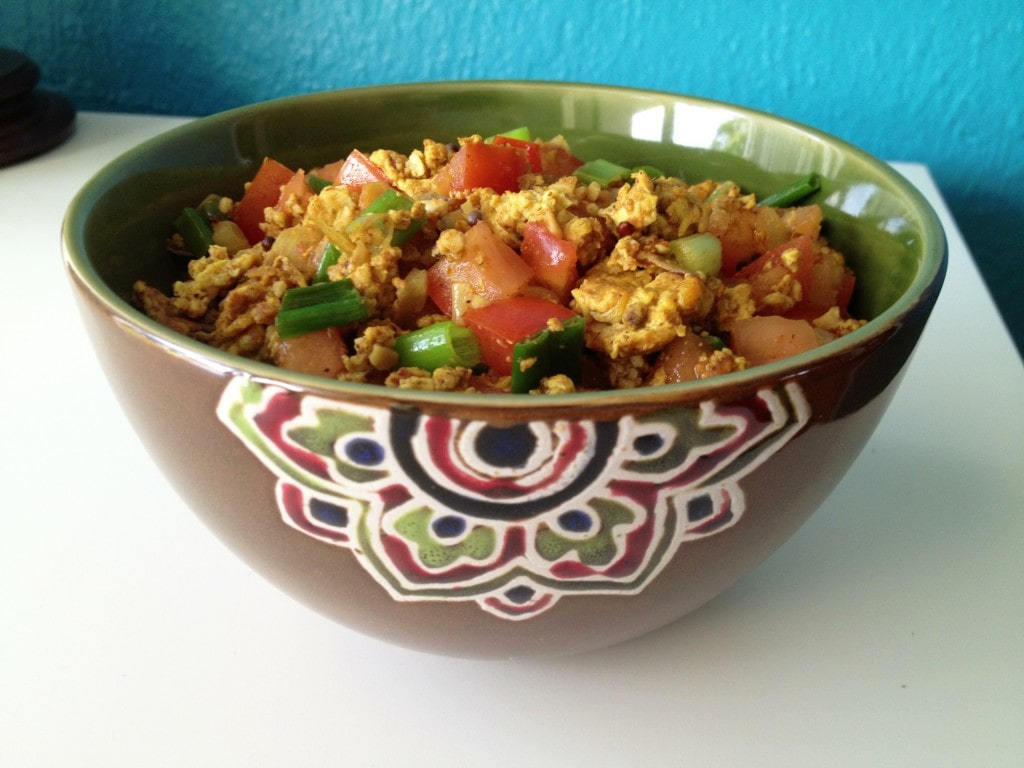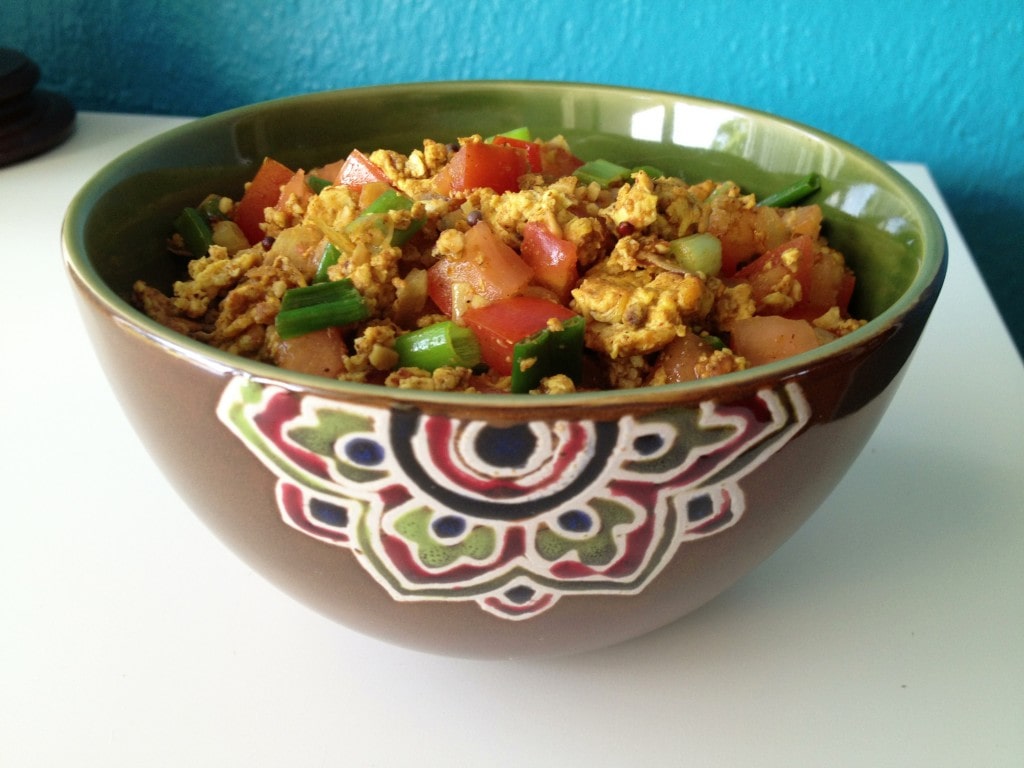 You know how there's certain stuff that just smells so good when they're cooked? Onions…heavenly. It's just onions, but they smell so much more than just onions. I'd be prepping something in the kitchen and Mr. Cooking Jar in the living room would exclaim "What are you cooking? That smells so good!" I'd stare blankly at what's on the stove and say "…Just onions." Because that's the emotion you feel, really. All that excitement over onions? Your taste buds start a fanfare and roll out the red carpet but your eyes register the reality of it and then there's just confusion. Because with all that excitement you expect so much more.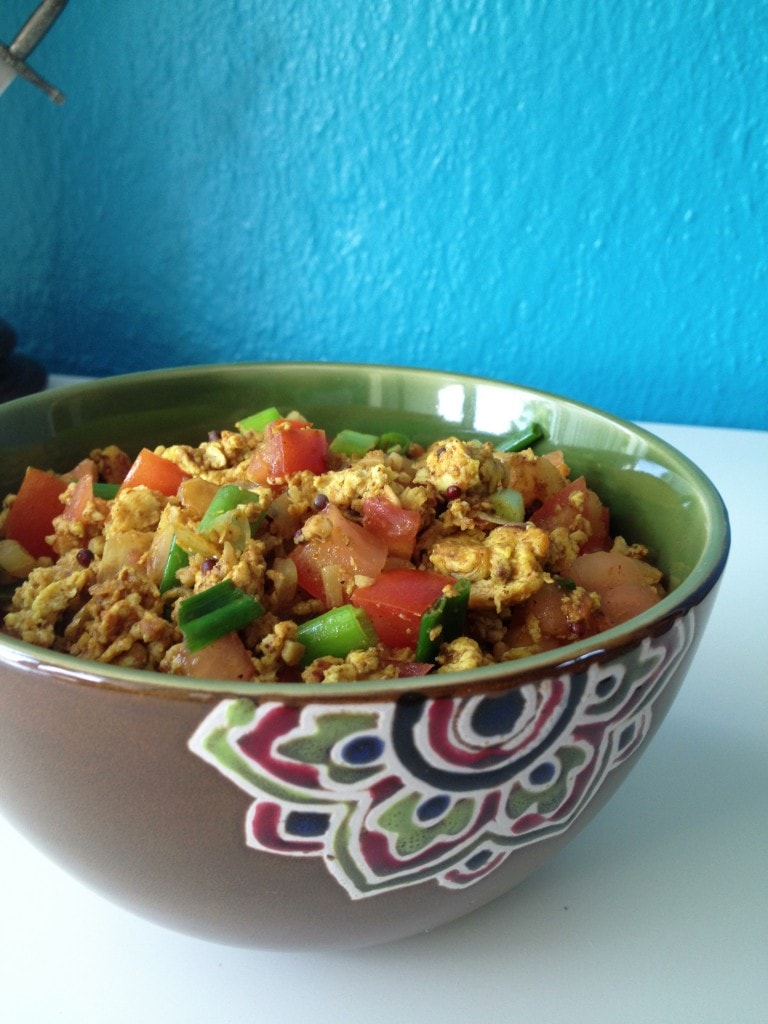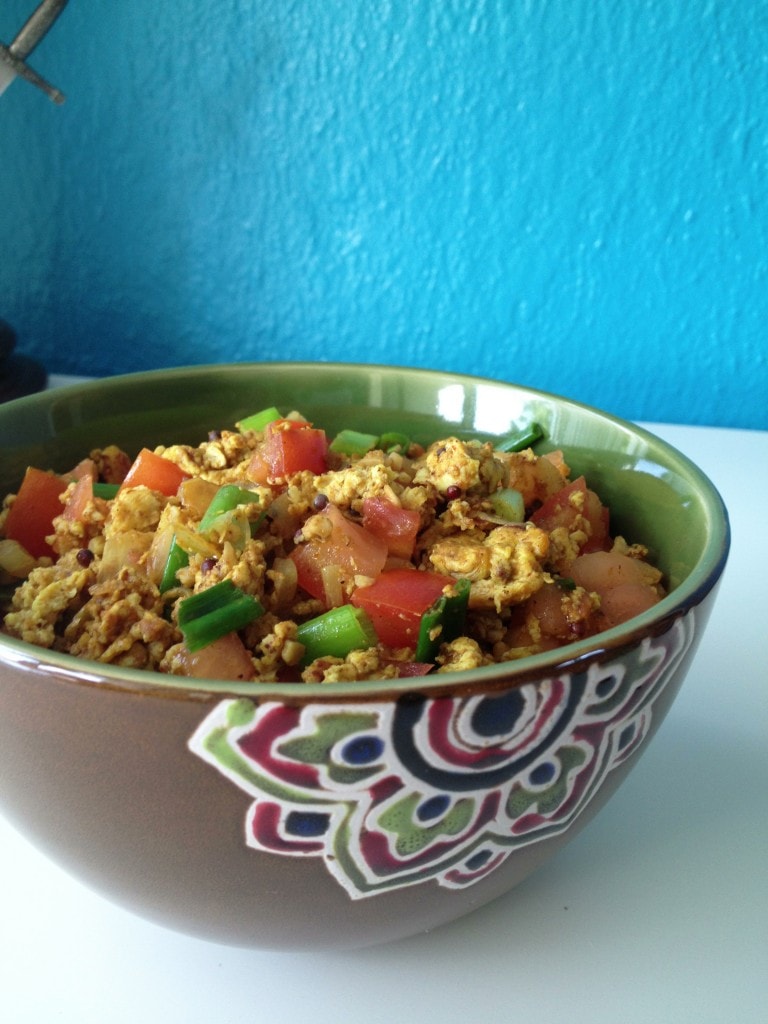 Well, eggs are another one of those things. It's just eggs but wow do they smell amazing. Although I've noticed (and it could just be me) that an omelette smells better than a sunny side up. Anyway, back to these scrambled eggs. They're more than just your average scrambled eggs cause these ones are exotic. Fused with spices of mustard seed, cumin, coriander and spicy chili powder, curry powder and garam masala, your taste buds are in for a treat.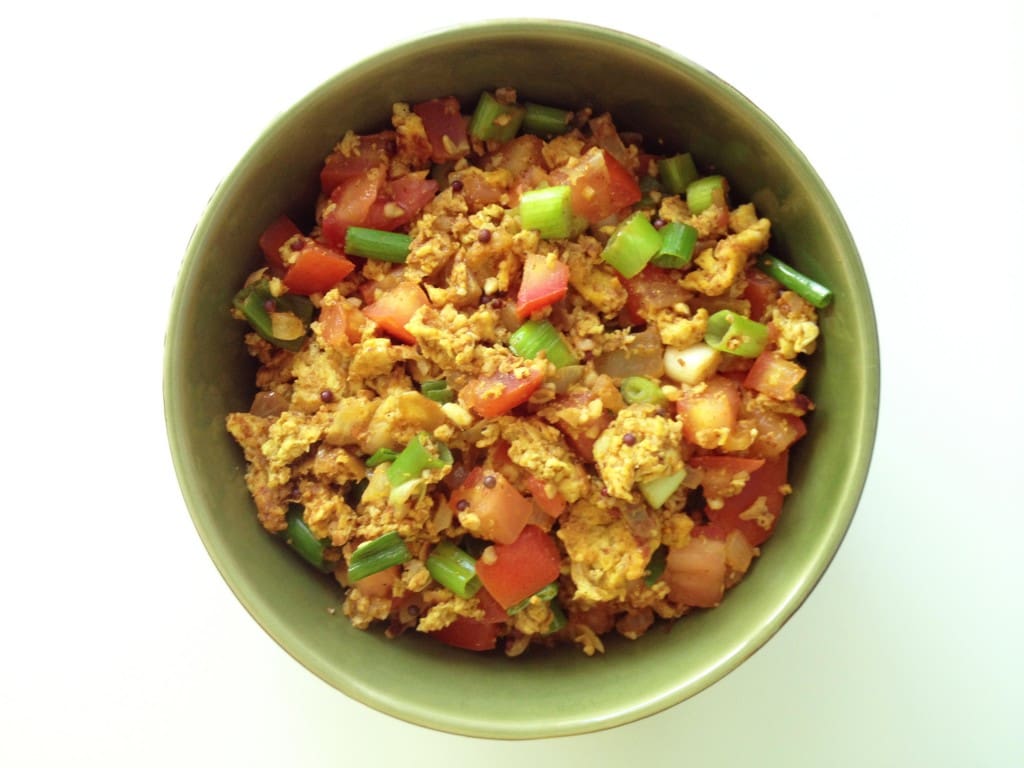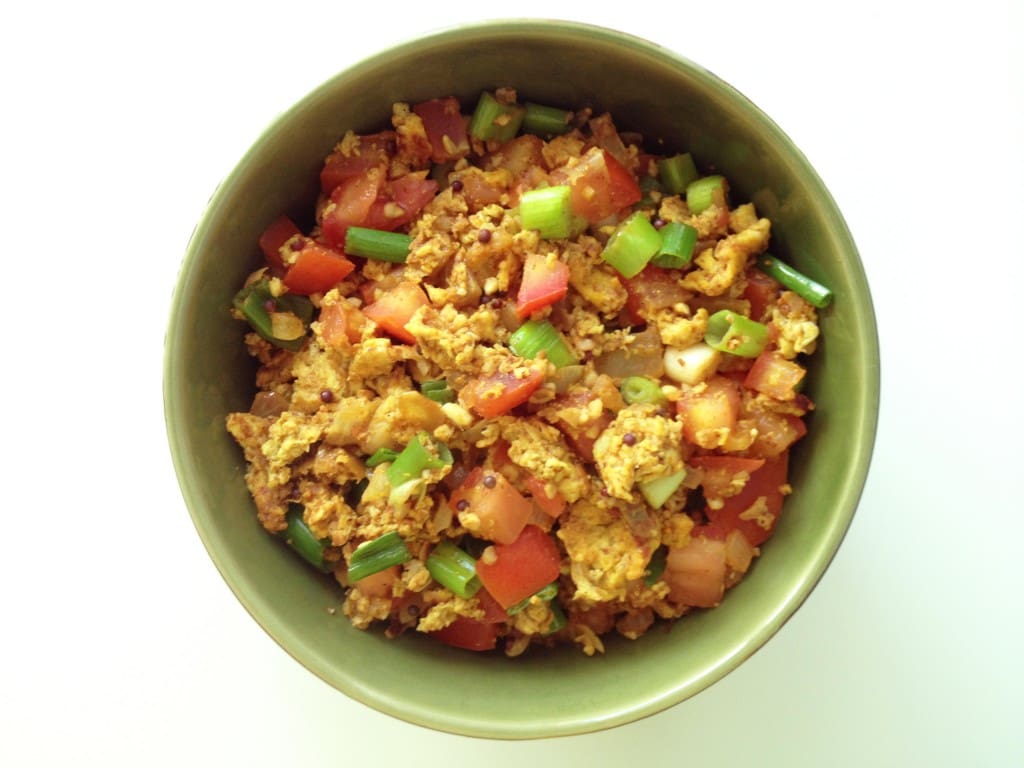 On top of all that taste, there's also green onions and tomatoes to add texture and color. I mean, wow! They really know how to dress up scrambled eggs. This is good as a side dish for dinner, or it can even be for breakfast if you don't mind futzing around the kitchen that early. I usually cook this for dinner and accompany it with Cucumber Raita, Palak Paneer or Tandoori Chicken, served on a bed of rice.
Print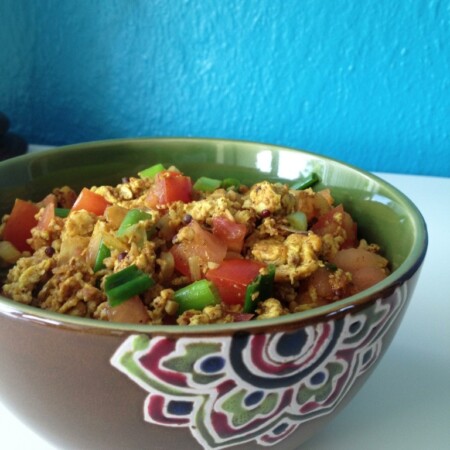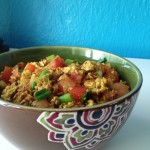 Indian-Style Scrambled Eggs (Anda Bhurji)
---
4 eggs, beaten
2 tablespoons garlic, minced
1/2 yellow onion, chopped
1 teaspoon mustard seed
1 teaspoon cumin powder
1 tablespoon meat curry powder
1/4 teaspoon chili powder
1 teaspoon garam masala
1 teaspoon coriander powder
1/2 teaspoon turmeric powder (optional)
1 medium sized tomato, chopped
4 green onions, sliced
Salt to taste
---
Instructions
Over medium high heat, saute the mustard seeds
Once the seeds start to crackle, add cumin powder
Add garlic and curry powder and saute for 30 seconds
Add chopped onions and saute for 5 minutes
Pour in eggs and gently stir to combine
Once the eggs are slightly scrambled, add chili powder, turmeric powder and salt
Add garam masala and coriander powder and mix well
Add chopped tomatoes and green onions and cook for another 2 minutes until they are cooked down slightly
Dish and serve hot