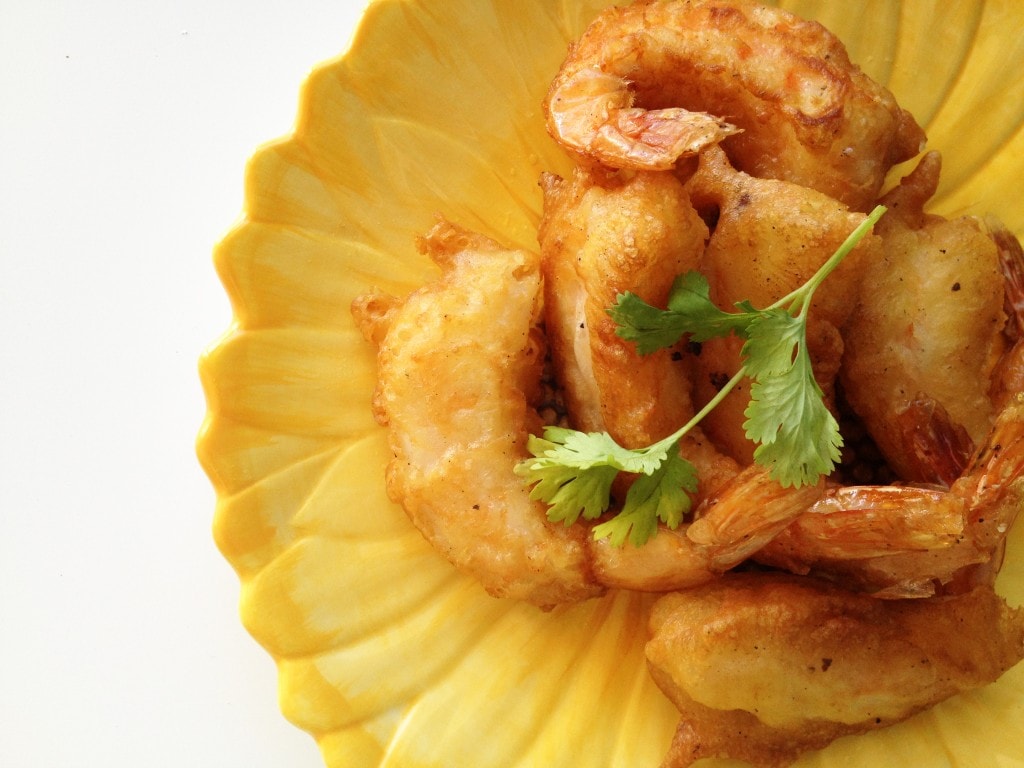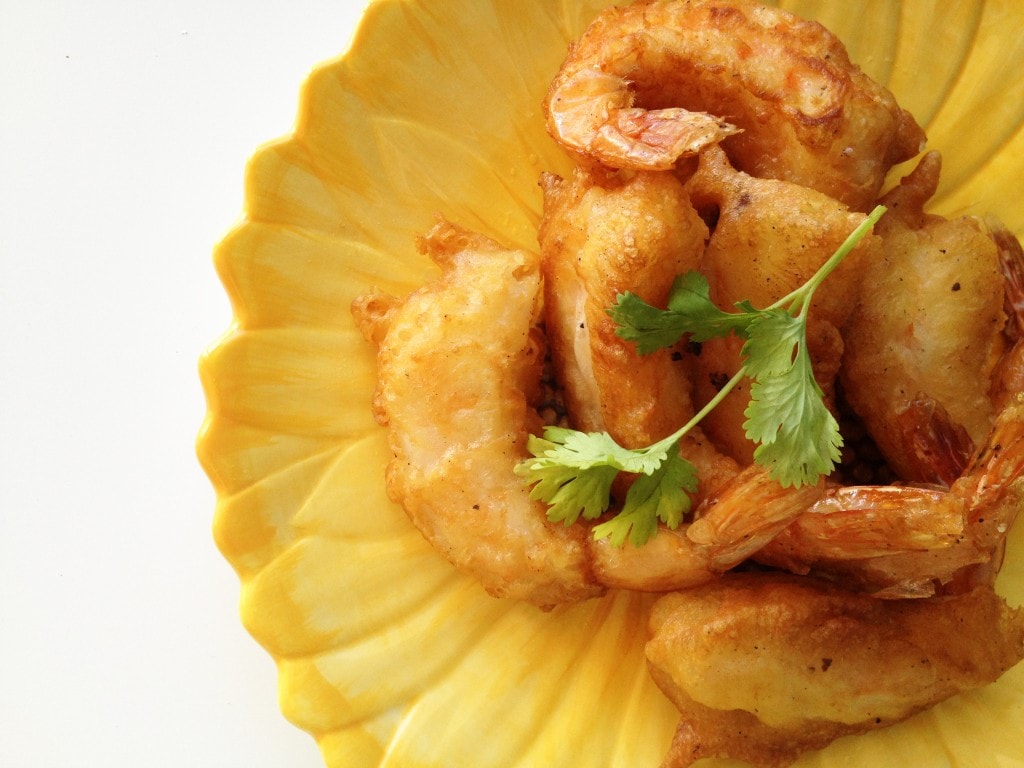 When I think of these, the first thing that comes to mind are the squabbles that inevitably comes along with them. These things disappear faster than you can cook them, which often results in heated discussions over who gets the last one and who stole more. I kid you not. My family meticulously counted how many there were on the plate and carefully divided the number equally in the interest in being fair, although that never stopped someone from eyeing someone else's shrimp hopefully and asking if they wanted to share it. The answer was always a resounding 'No!'.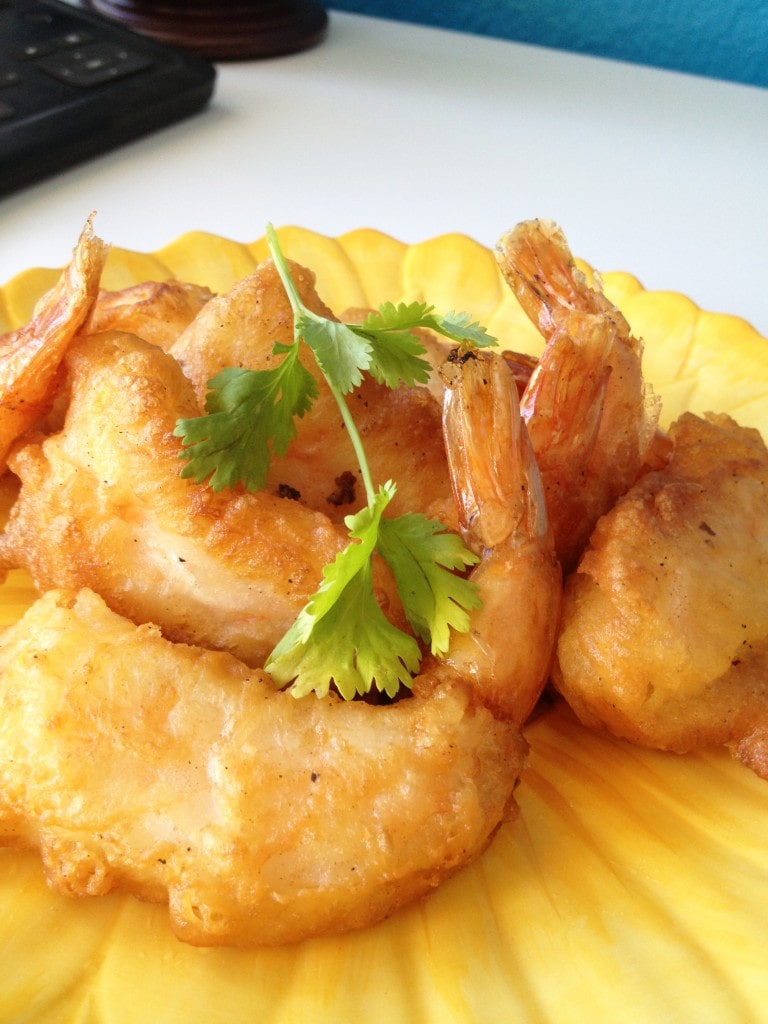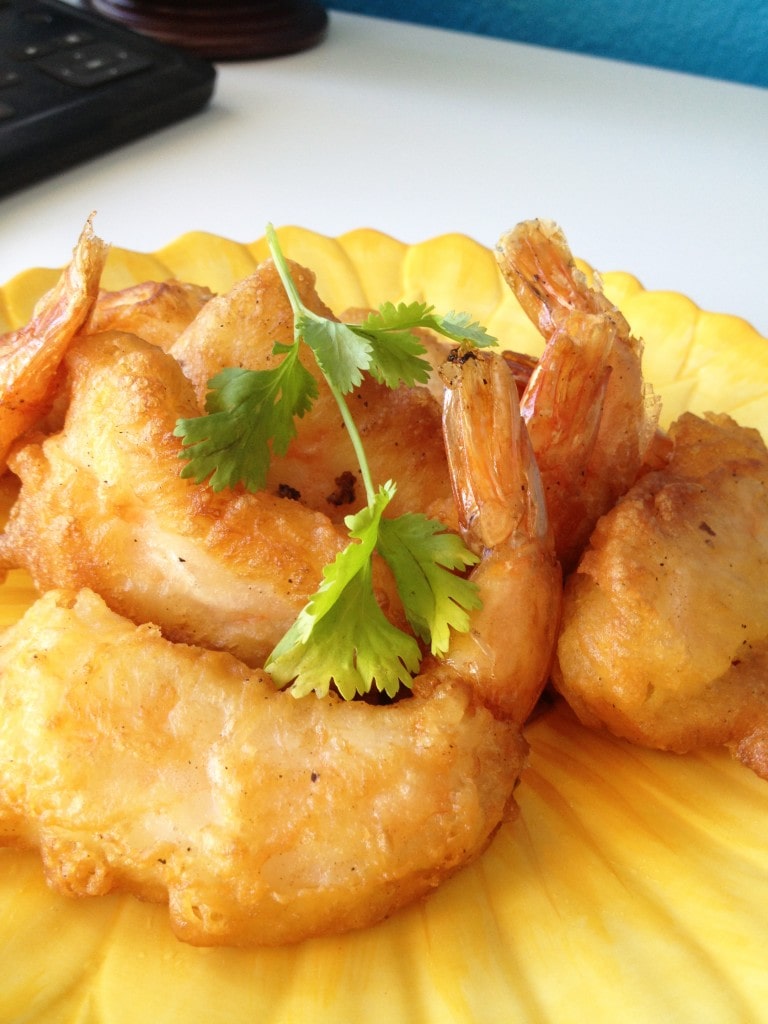 Some family members would lurk near the kitchen and steal a couple before it reached the table to get more than their fair share. My mom was a major culprit, sauntering casually to the kitchen once she smelled it cooking and plucking a couple from the paper towels they were resting on. My brother and sister didn't have the guts to do the same thing; they knew they wouldn't get away with it. Mom had exclusive tempura shrimp stealing rights.
I once had a guest over for dinner and served these babies up. We all sat down and enjoyed our meal and after he was done with his share, he got up and blatantly stole one from Mr. Cooking Jar's plate. I would have been a little mortified if it wasn't so funny. I decided to take it as a compliment.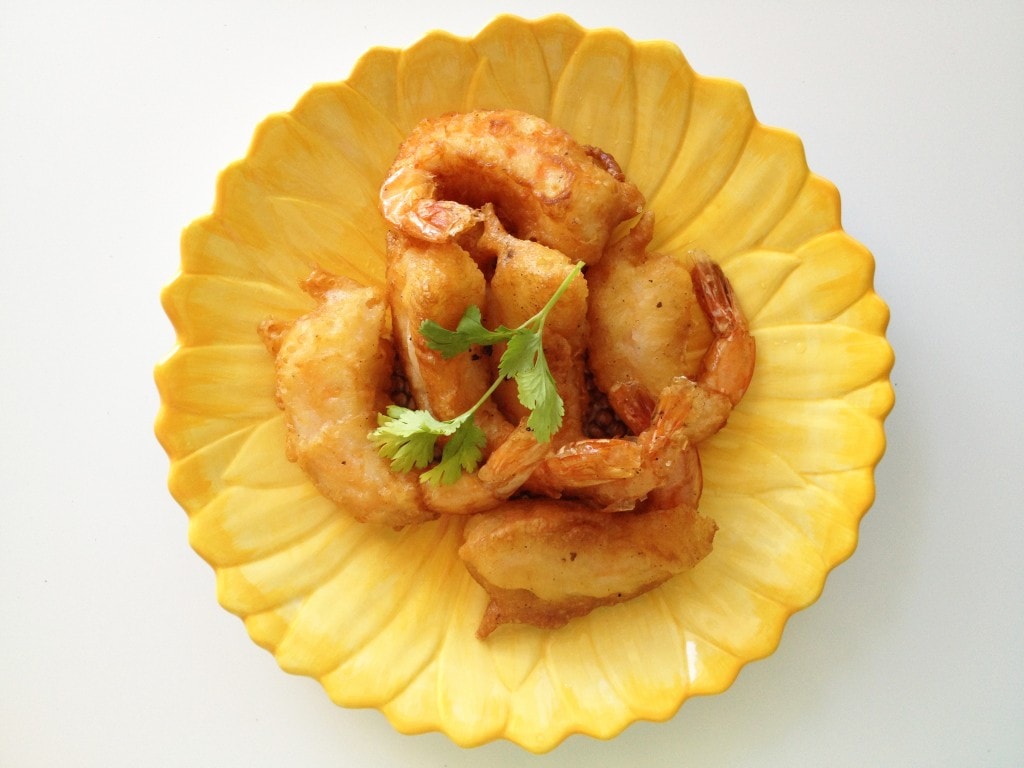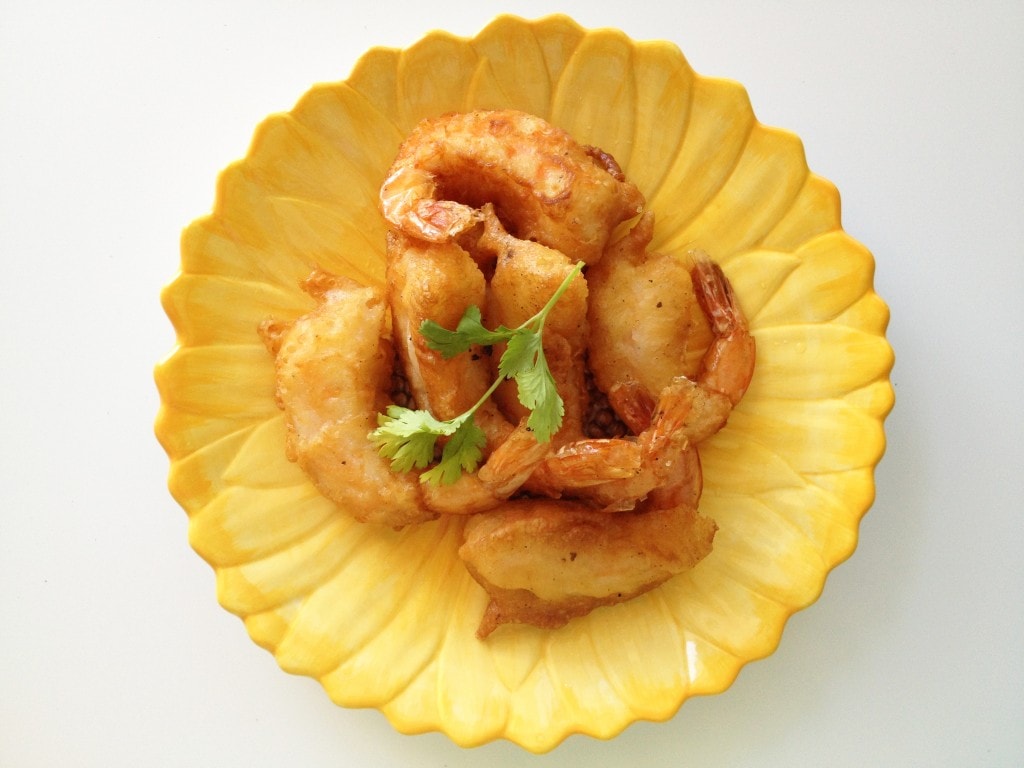 While my shrimps don't look half as great as the fancy ones you see on cooking shows or restaurants, all stretched out majestically and bulked up with panko breadcrumbs, they still taste amazing. I'm a little shameless being prideful about it but if they weren't all that great, we wouldn't be fighting over it!
Print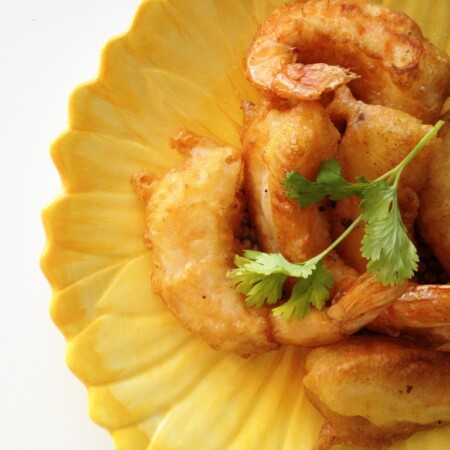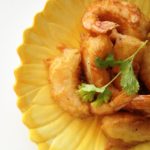 Tempura Shrimp
---
Author:
Total Time: 15 mins
Yield: 2 1x
8 jumbo sized prawns, shelled and deveined, tail on
5 tablespoons plain flour
1 tablespoon cornstarch
1 teaspoon baking powder
Salt and pepper to taste
1/2 teaspoon sesame oil
1/4 cup cold water
---
Instructions
Carefully cut a deep line along the underside of the prawns and bend it backwards to make it straight. Alternatively, you can cut a couple of slits along the belly
Combine flour, cornstarch, baking powder, salt and pepper with water and stir to remove lumps. Pour in sesame oil and stir to combine
Over medium high heat, heat up oil for deep frying and wait till it is hot to prevent sticking
Using the tails as handles, dip the prawns in the batter until fully coated, leaving the tails untouched
Deep-fry the prawns until golden brown in small batches
Drain on paper towels and serve hot
Prep Time: 10 mins
Cook Time: 5 mins