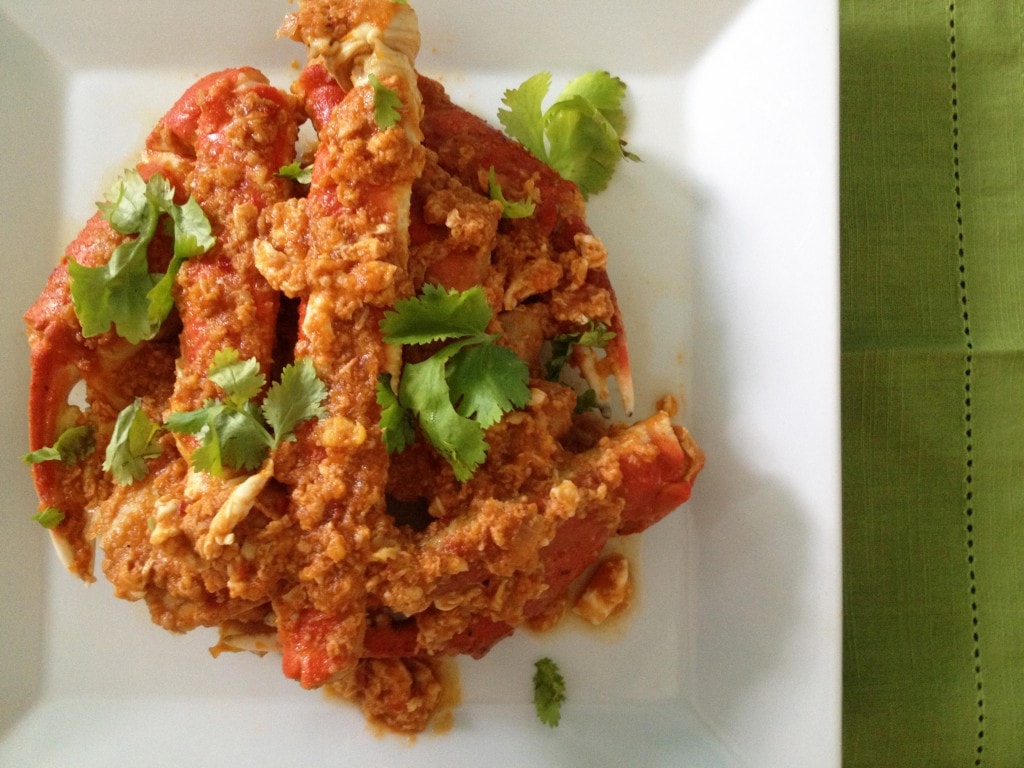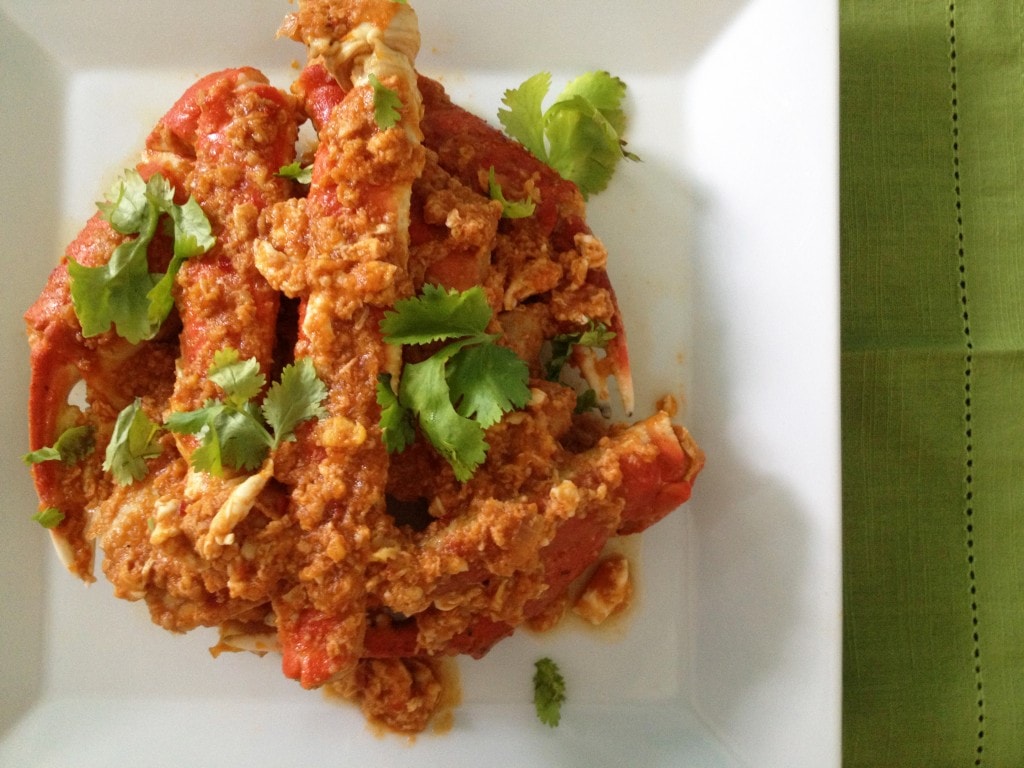 This sweet and savory chili and tomato-based dish makes such a mess, but like sloppy joes, it is so worth it. I love crab, it's one of my favorite meats after lamb. I'm one of those people that can sit happily for 3 hours taking my time shelling and picking at the meat. And it's even better with more flavoring than a simple butter dip. This kind of crab is so delicious you'll be licking your fingers. Singapore Chili Crab is actually Singapore's national dish and made number 35 on CNN Go's 'World's 50 Best Food'. Don't forget to have some bread handy to sop up the sauce once your'e done with the crab, you'll want it.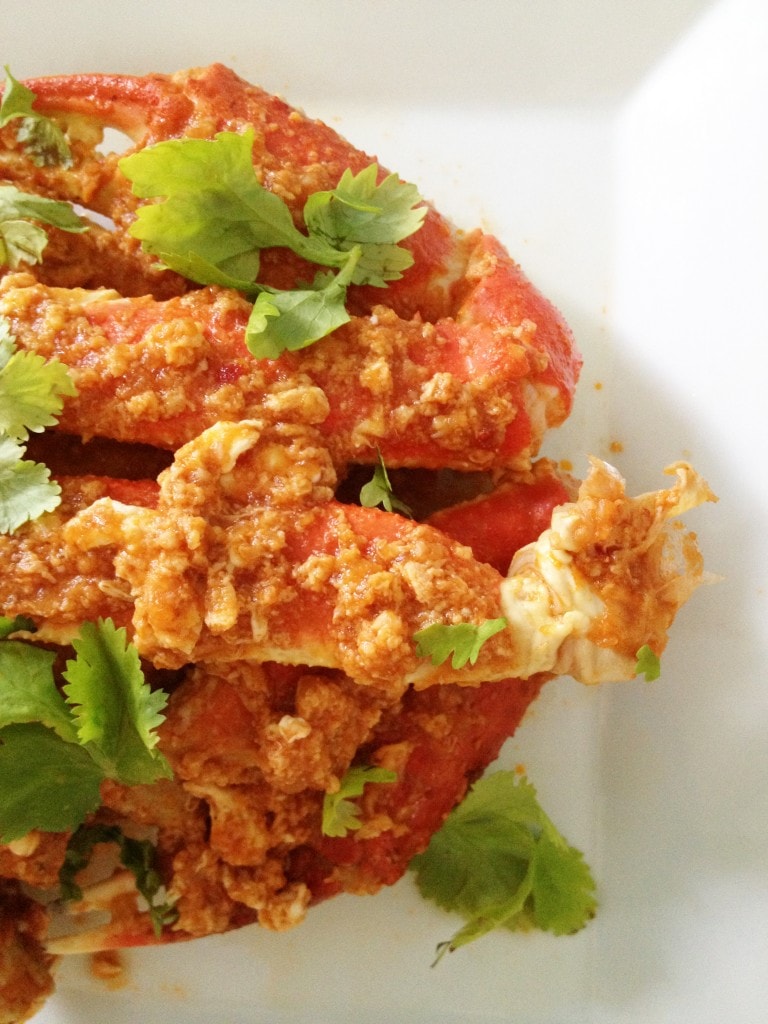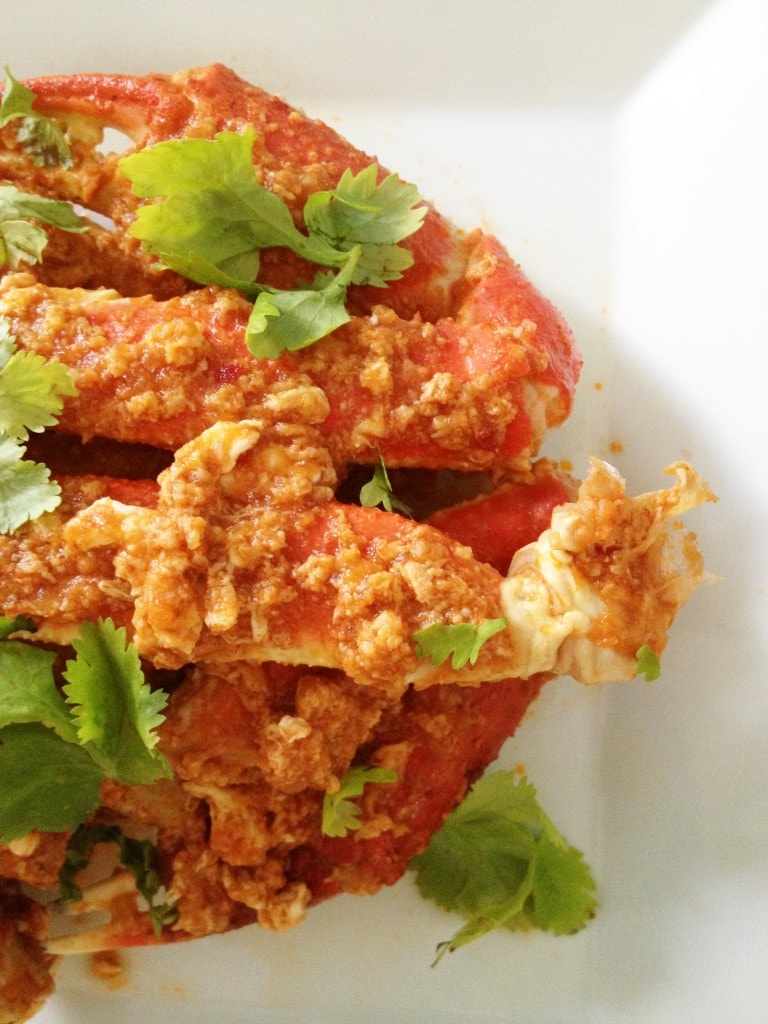 I've always said how addictive the combination of sweet and spicy flavors are. I first realized it at a dinner party I hosted where my guests were sweating and tearing up over my Portuguese Devil's Chicken yet couldn't stop themselves from eating more. It would have been funny to watch if I wasn't tearing up and sniffling with them. I really need to make that again one day, but I lost the cookbook with the recipe.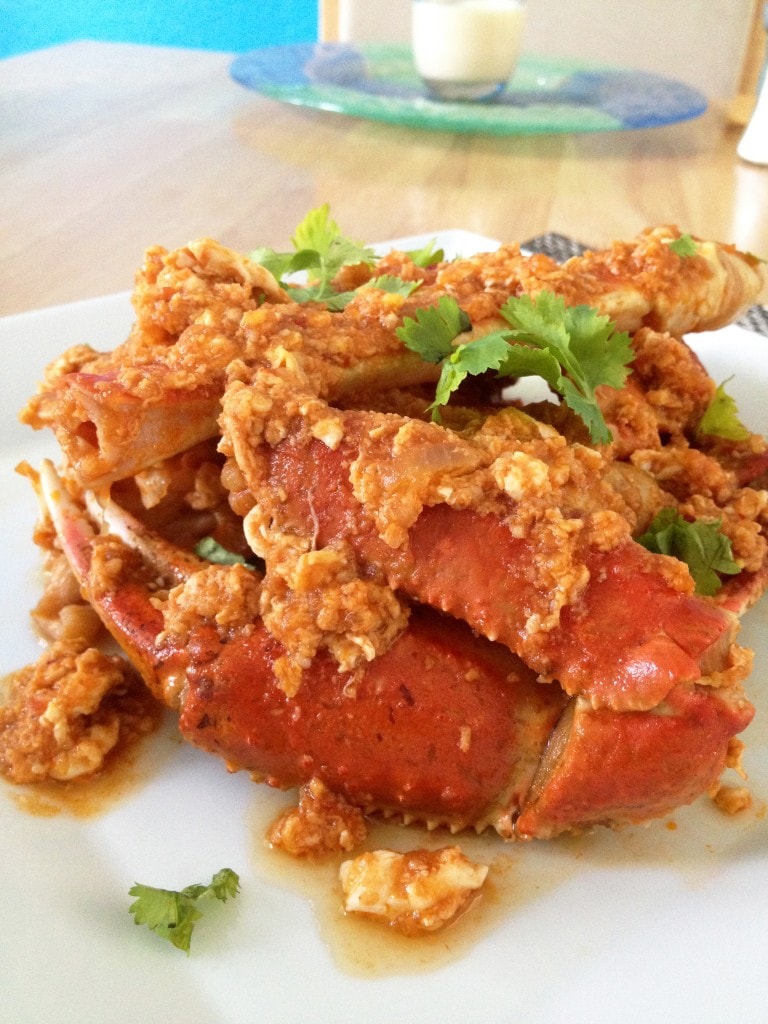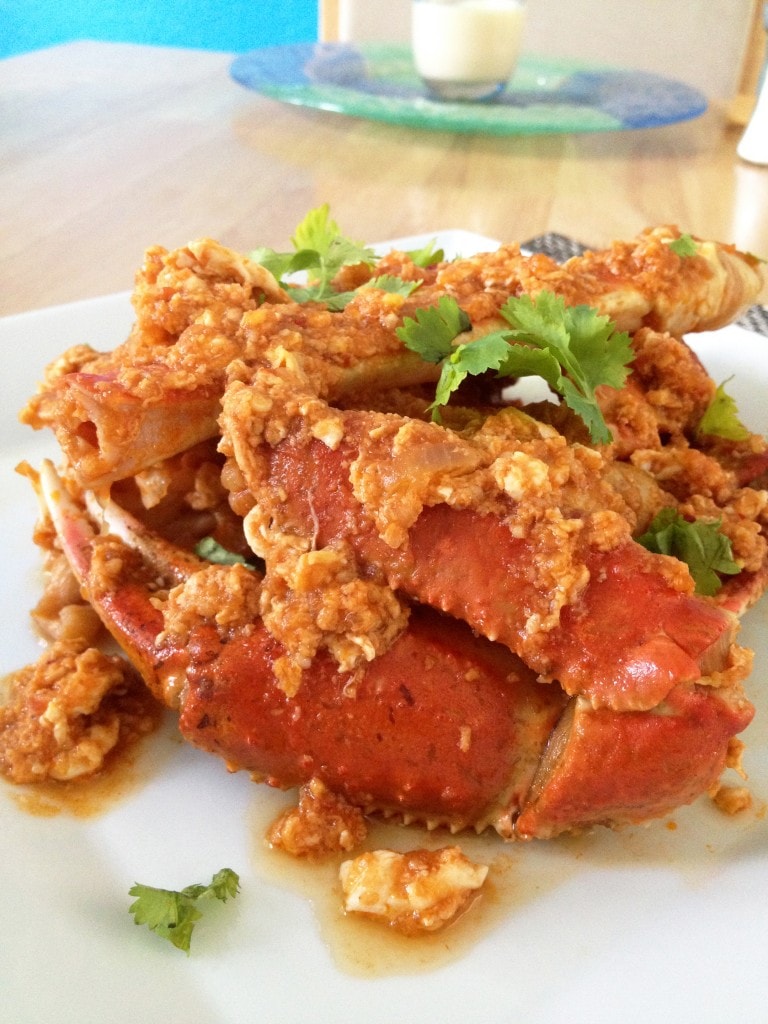 Anyway, we'll apply the same secret combination here and the sweet and spicy crab will grab you and never let go. It's not as spicy as the chicken I mentioned but it does have some kick to it. You will be gripped in its sweet claws of sloppiness! And you will be happy!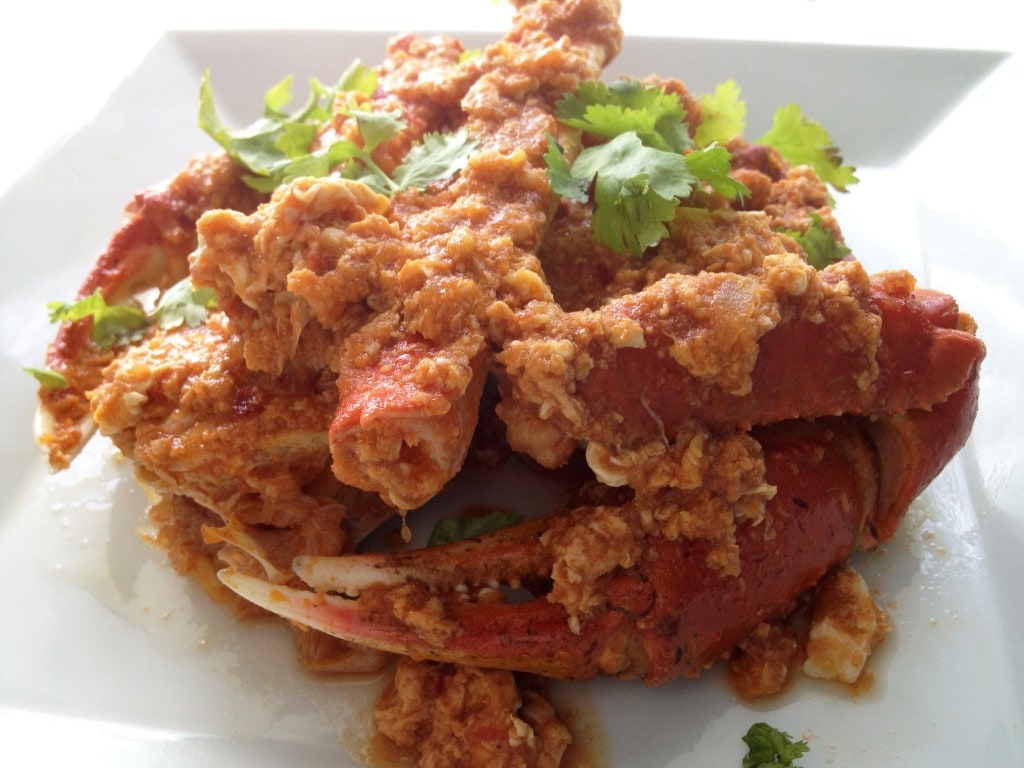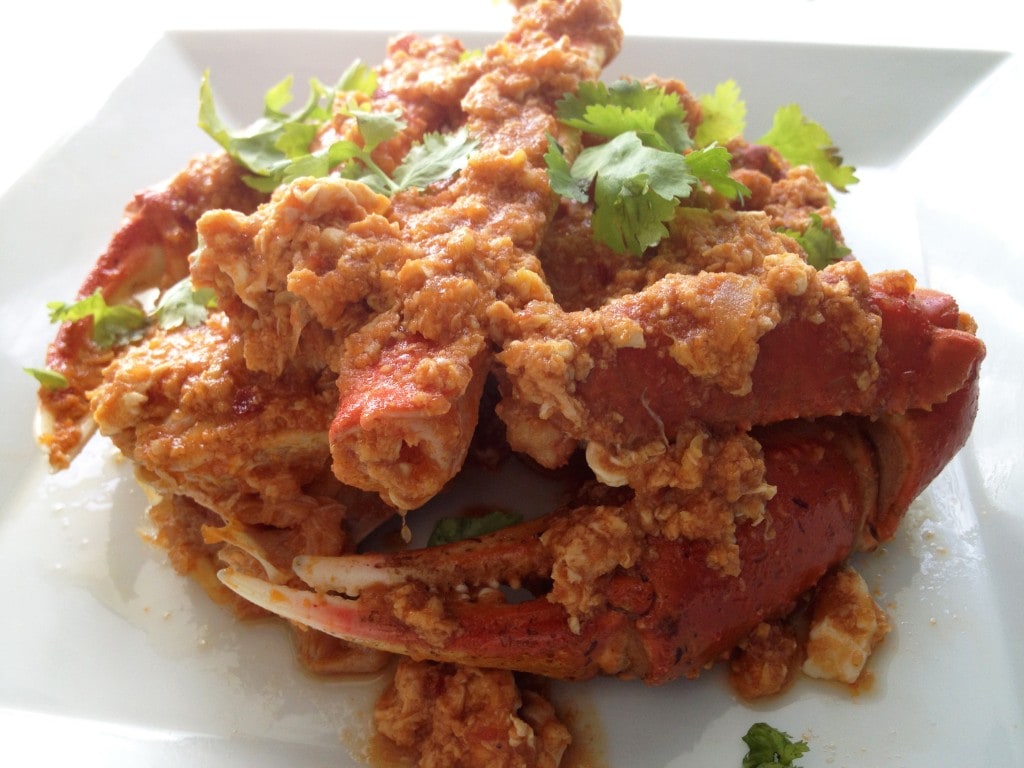 Print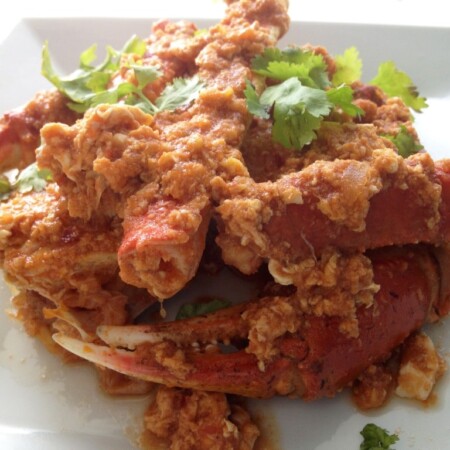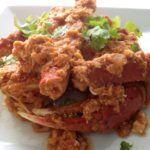 Singapore Chili Crab
---
2 lb. crab of your choice
1/2 yellow onion, sliced
1 tablespoon garlic, minced
1 teaspoon ginger, minced
1 dried chili / 2 bird's eye chilies
3 tablespoons chili paste / sriracha sauce
1 teaspoon shrimp paste
4 tablespoons ketchup
3 tablespoons thin soy sauce
1/4 cup warm water
4 tablespoons sugar
2 eggs
2 tablespoons cilantro leaves, chopped
---
Instructions
Break the crab up into sections and smash the claws a little to help it absorb flavor
Blend the onion, ginger, garlic, chili/sriracha sauce and shrimp paste into a fine paste
Saute the paste over medium high heat in a wok, stir-frying until it cooks down
Add ketchup, soy sauce, water and sugar and stir to combine
Add crab and stir to coat evenly then let it sit and cook covered, for about 15 minutes over medium heat
Once the crab is red and cooked, uncover and break the eggs, stirring to combine with the rest of the sauce to thicken it and add more substance
Cook for another 5 minutes over medium high heat until the sauce thickens
Dish the crab, garnish with cilantro and serve hot