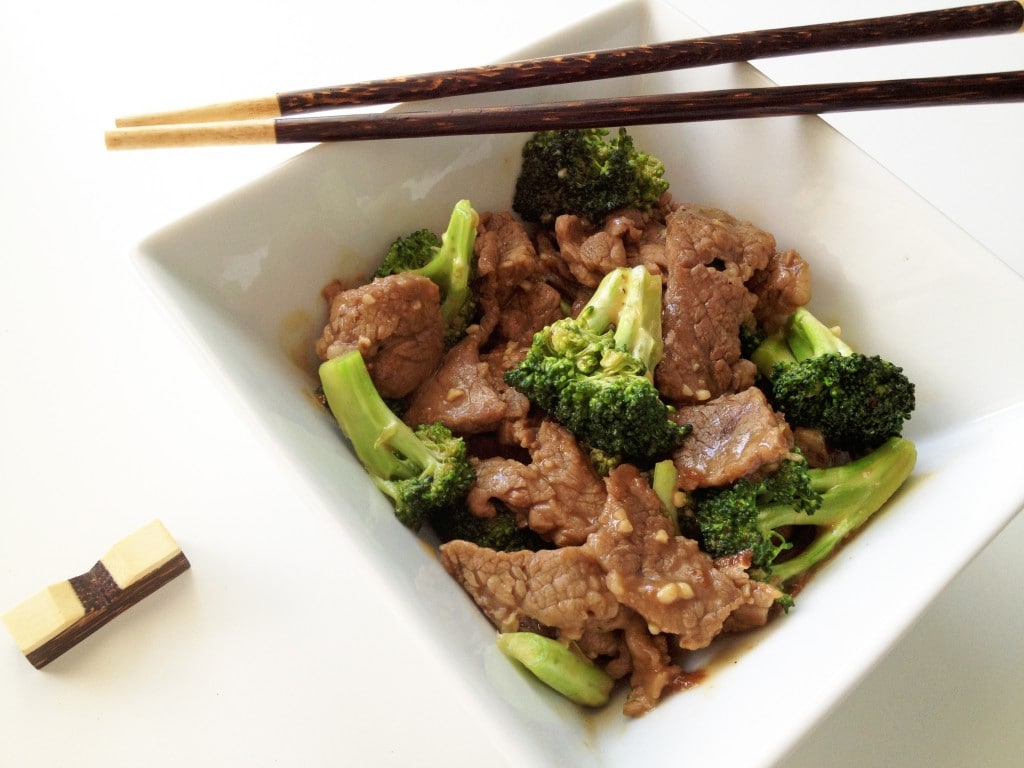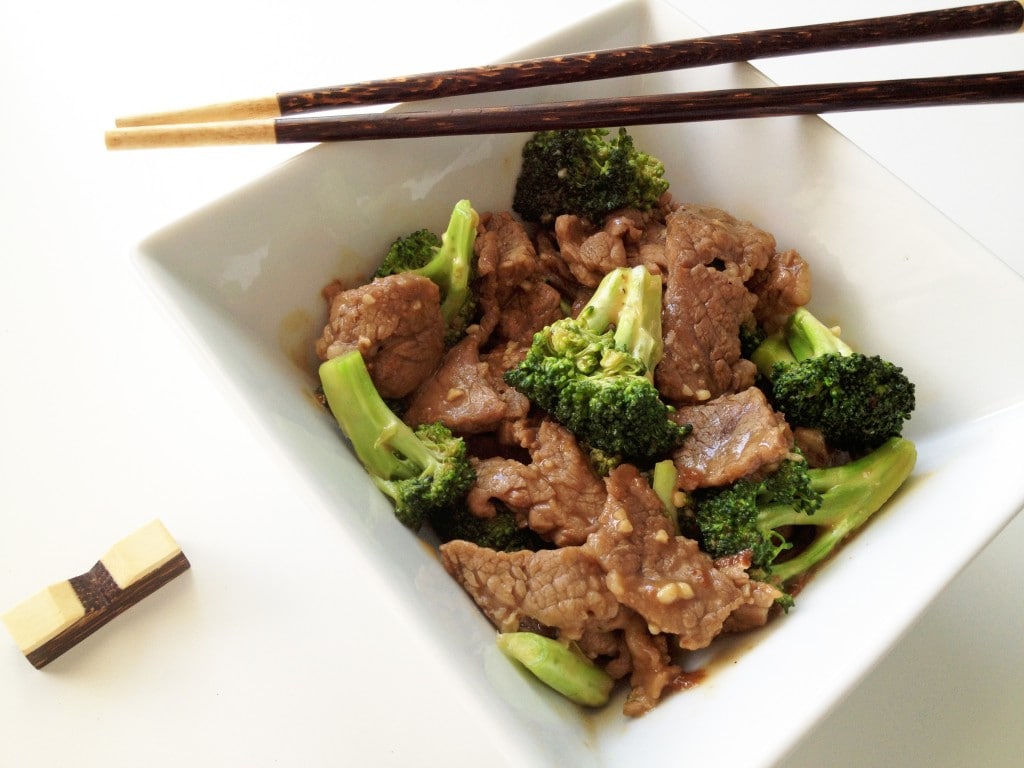 Being one of the classic takeout dinners stateside, beef and broccoli is an easy to love staple in Chinese cuisine. It's simple, easy on the taste buds and has meat. To get the perfect beef and broccoli however requires some refinements on the subtleties in the cooking process.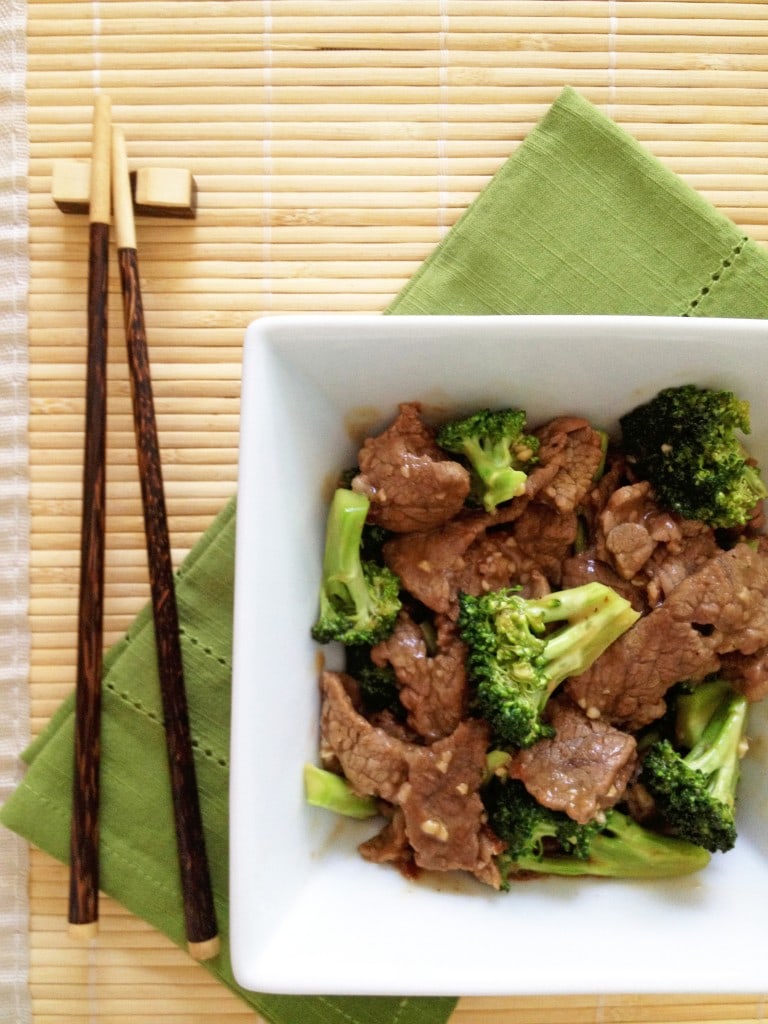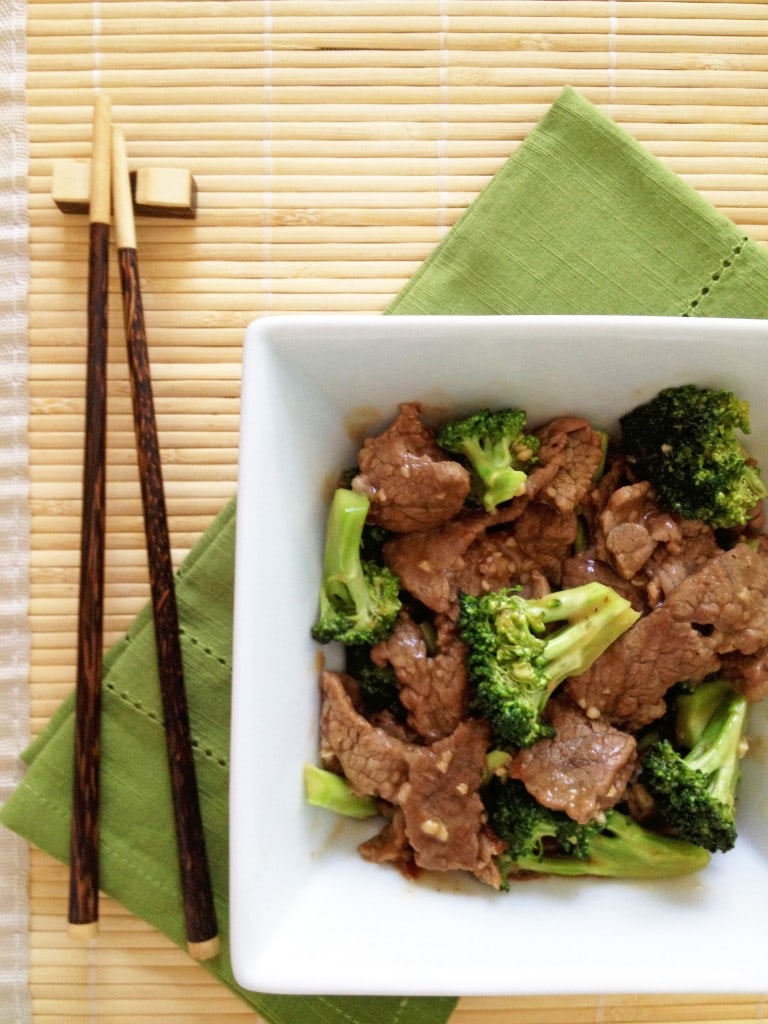 The broccoli should be cooked yet still firm, not soggy or raw. This is achieved by blanching the broccoli first until it turns bright green; the shade of green is a telltale sign of the perfect moment it is cooked yet still crisp. If you cook the broccoli in with the beef, it could result in the broccoli ending up soggy and covered with too much sauce thus losing its vibrant color. Alternatively, if the broccoli is added at the end, it could lead to the broccoli not being cooked fully.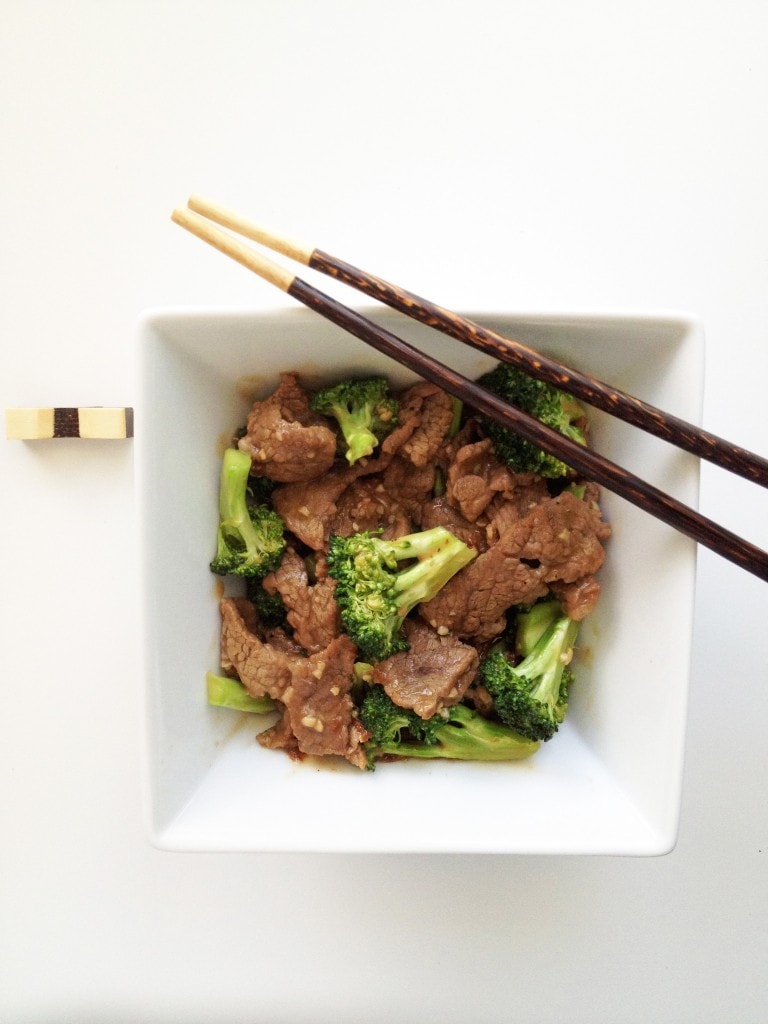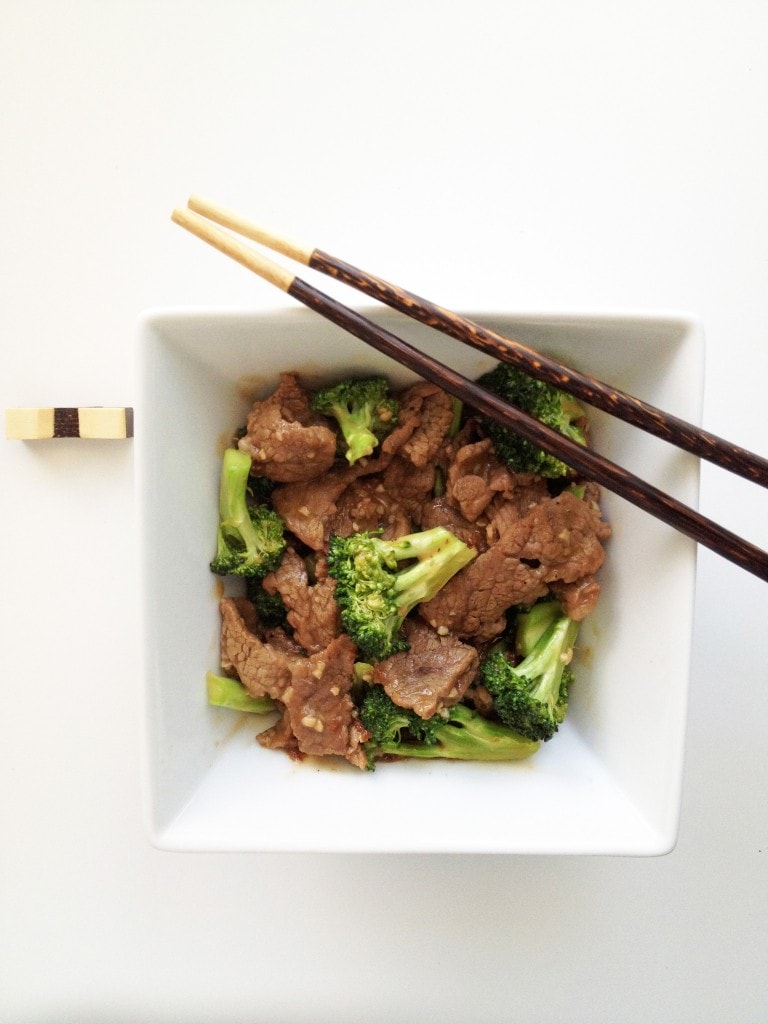 The beef should be sliced thinly against the grain to maximize tenderness. The sauces are added only after the beef is fully cooked because the dark hue of the sauces will make it difficult to tell how pink and raw the meat still is.
The use of too much cornstarch will result in a goopy mess, so it must be used in the right amounts. Too little and the sauce stays runny, too much and you're left with a gooey, sticky dish. Deglazing the pan is required during the stir-frying due to the addition of cornstarch during marination.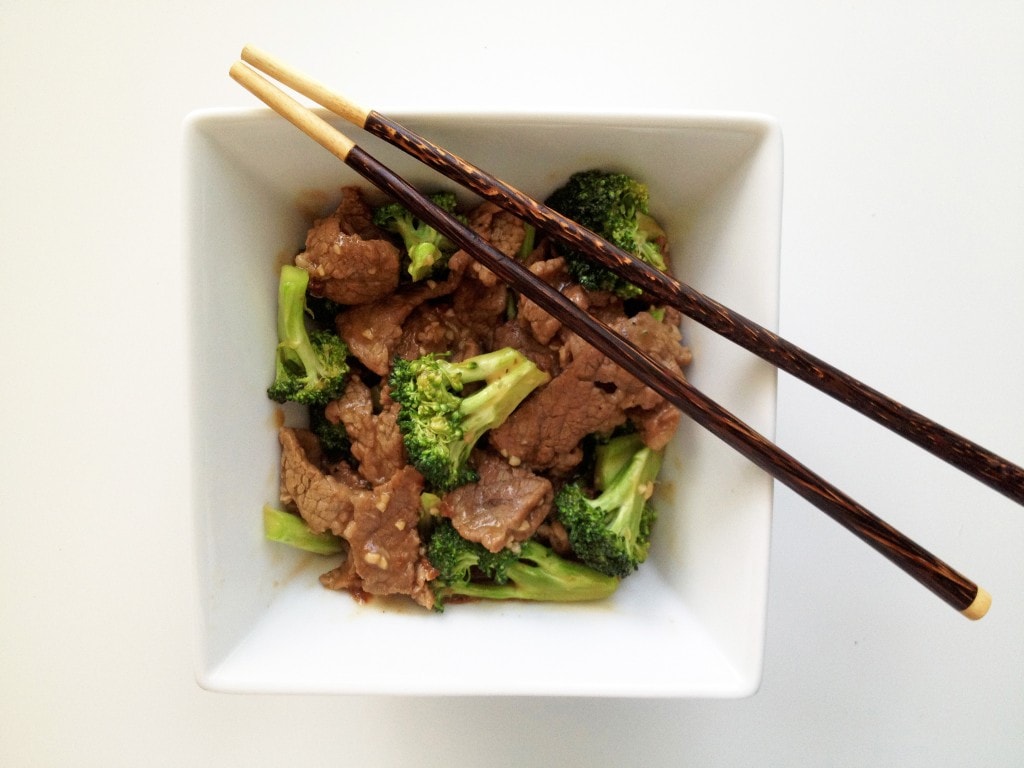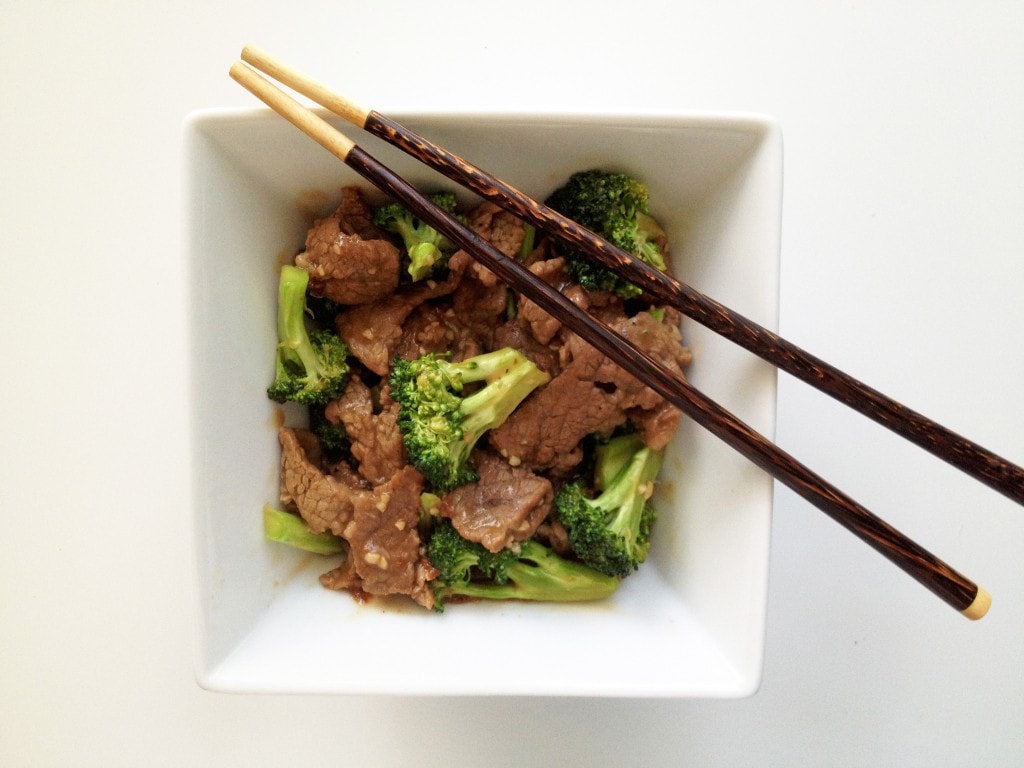 Despite the subtleties making all the difference between a passable beef and broccoli and heavenly one, there's really only so many ways you can prepare it in terms of ingredients. That being said, here's the version I prefer.
Print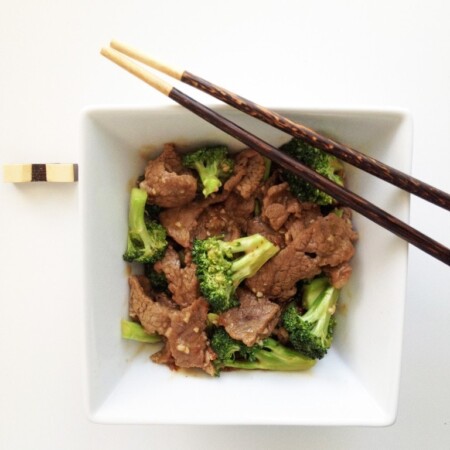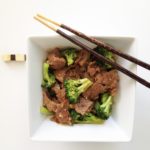 Beef and Broccoli
---
1/2 lb. beef tenderloin or flank, sliced thinly
1 cup broccoli, cut into small florets
1 1/2 teaspoon garlic, minced
1/2 teaspoon ginger, minced
Marinade:
1/2 tablespoon thin soy sauce
1/2 teaspoon sesame oil
1 tablespoon cornstarch
1/4 teaspoon black pepper
Sauce:
1 tablespoon thin soy sauce
1 tablespoon oyster sauce
1 teaspoon brown sugar
1 teaspoon sesame oil
---
Instructions
Marinate the beef for 30 minutes
Over medium high heat, boil some water with a little salt
Blanch the broccoli for 30 seconds to 1 minute until it turns bright green. Drain and set aside
In a wok over medium high heat, saute ginger and garlic until fragrant
Add in the strips of beef and stir-fry until beef is browned
Deglaze the wok then add in light soy sauce, oyster sauce and brown sugar, stirring to combine
Add the cooked broccoli and stir to mix well for 30 seconds
Remove from heat and pour in sesame oil, mixing thoroughly
Dish and serve hot