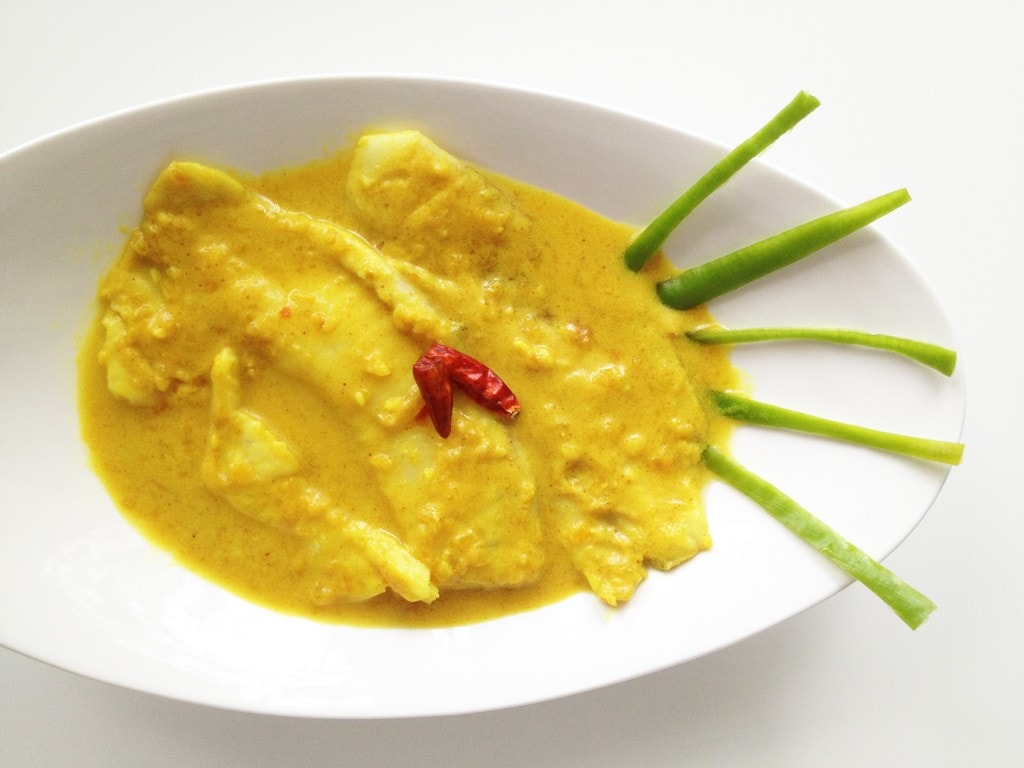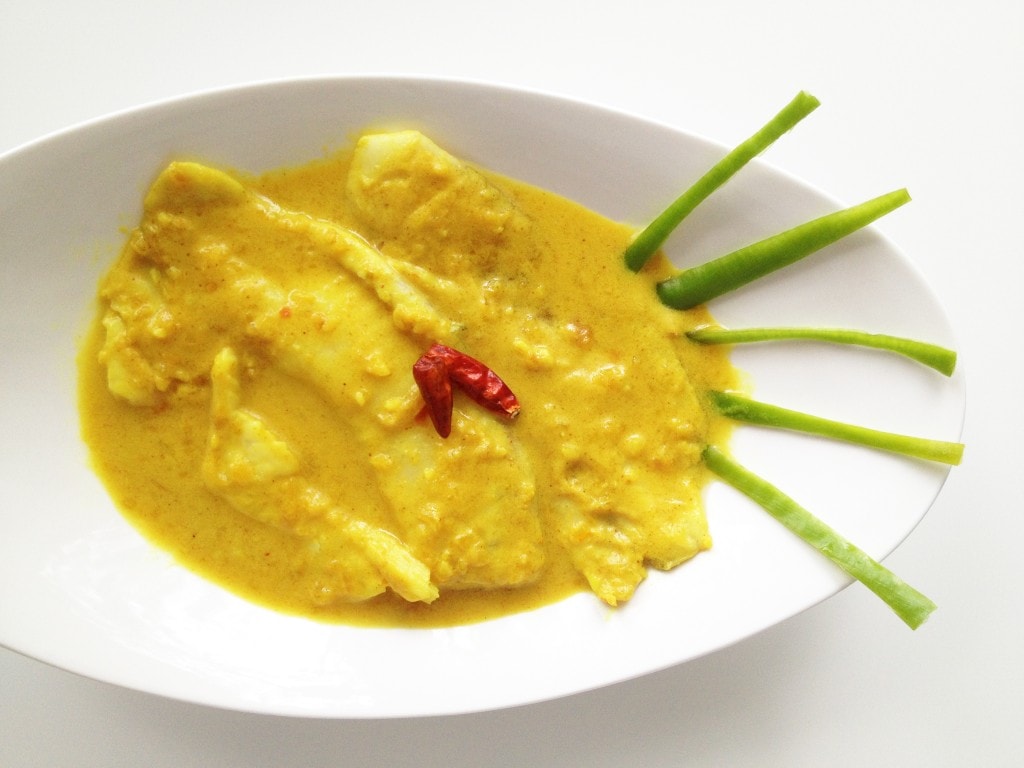 Tender flakes of fish break apart in a lightly spiced but creamy, pungent soup and the fresh taste of lemongrass permeates the brightly colored coconut-based gravy married with the tartness of tamarind. This spicy and sour dish borrows its bright hue from the addition of turmeric powder and delivers equally bold flavors to match. The ingredients are easy to get your hands on and this recipe is a simple one to follow.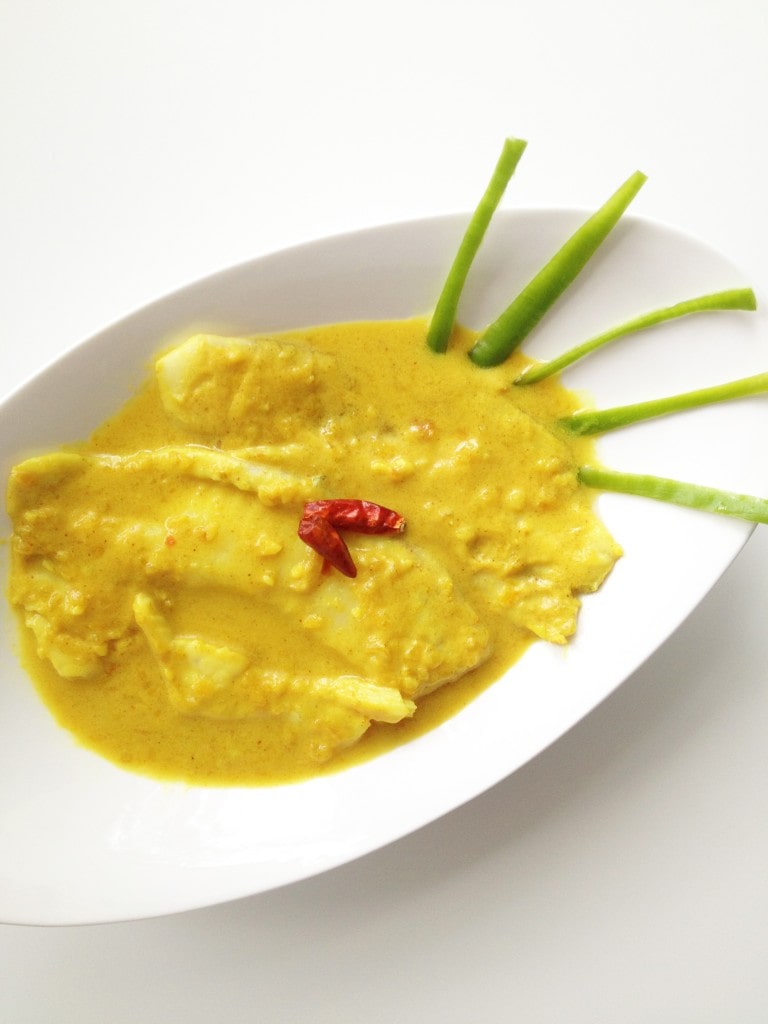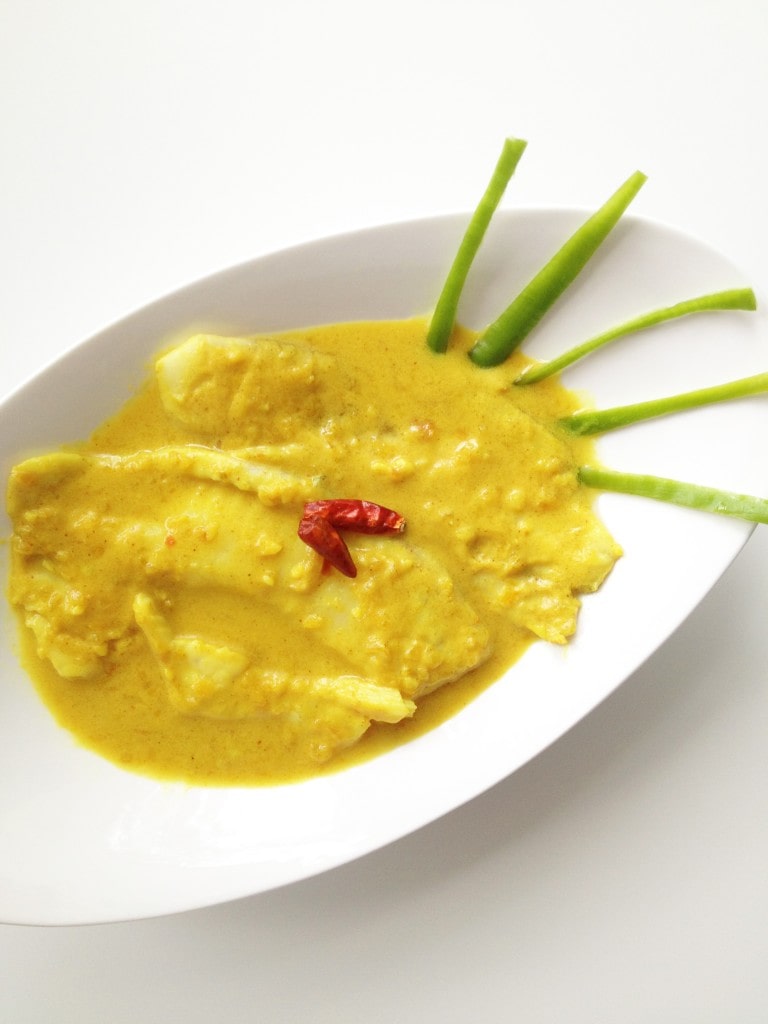 With the summer heat kicking my butt, I decided to take a break from the complexity of Indian cuisine and give myself a culinary breather so today we have a very easy dish: fish in coconut gravy or ikan masak lemak. The latter literally translated means "fish cooked in fat" where the fat referenced is the presence of coconut milk in the dish and not gobs of animal fat which would rightly be the image that comes to mind.
I thought it prudent to leave out any mention of the word in the title as no one in their right mind would be attracted to it. Nonetheless, a dish should never be judged by its name or Garbage Fries would not be as amazing as it is. As for looks, why si it so yellow you ask? That's the natural coloring of turmeric, a delicious spice in its own right.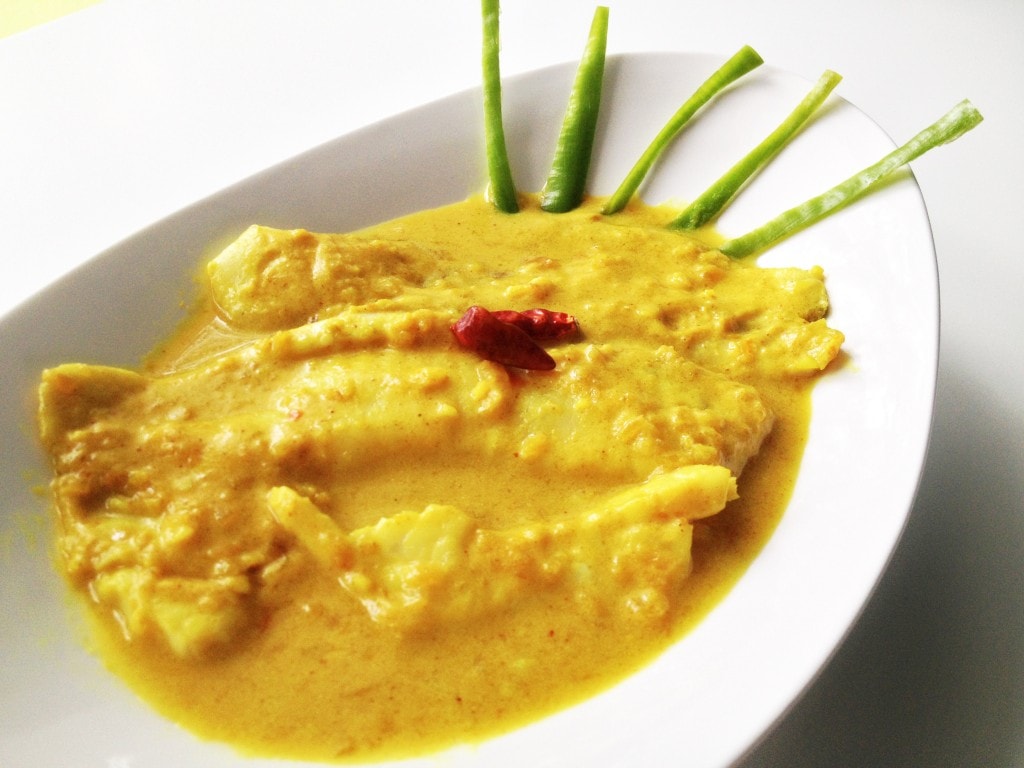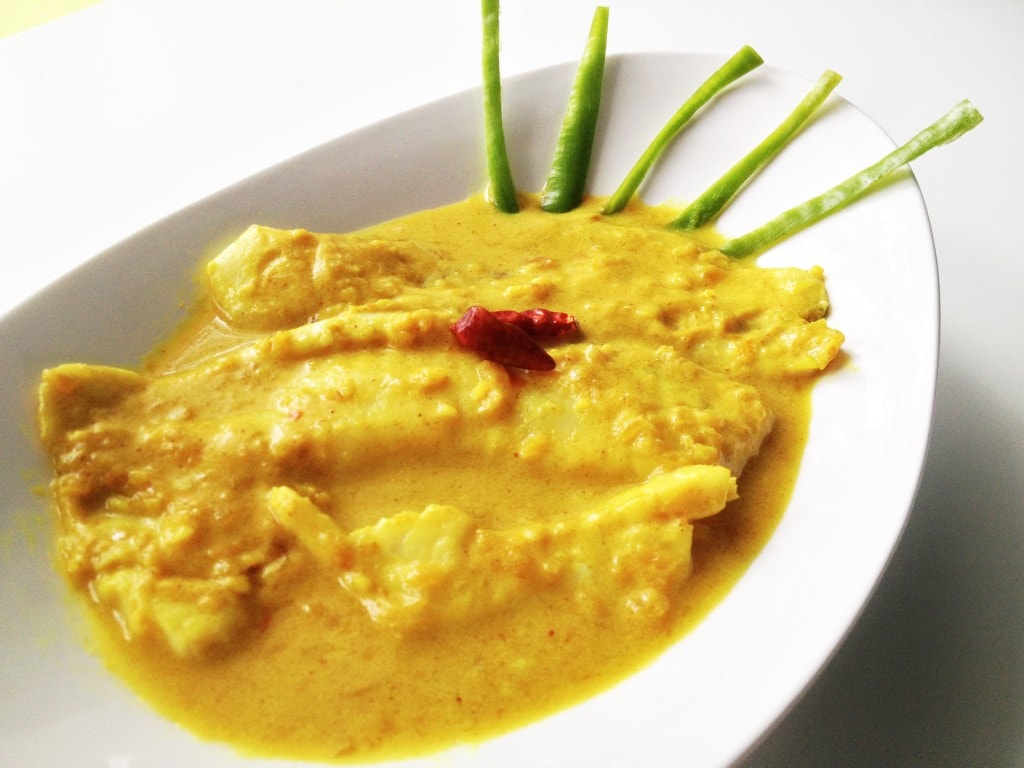 You can adjust the amount of chilies according to preference but I personally like this particular dish with just a faint undertone of heat and not a fiery in your face spiciness.
Enjoy!
Print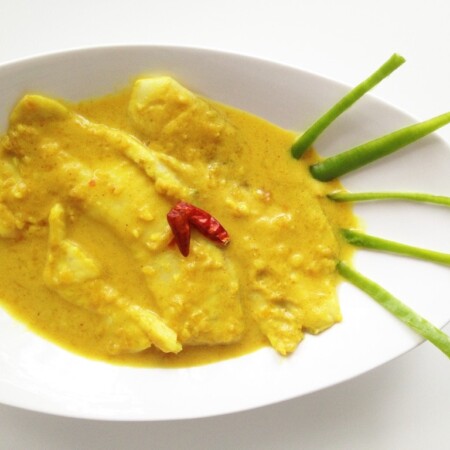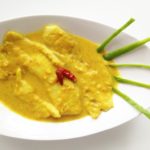 Fish in Coconut Gravy (Ikan Masak Lemak)
---
2 fish fillets of your choice
1/2 cup coconut milk
1/4 cup tamarind juice
Salt to taste
Spice paste
1 shallot, sliced
1 teaspoon garlic, minced
1/2 teaspoon ginger, minced
2 birds eye chilies, crushed
1/2 teaspoon turmeric powder
1 tablespoon lemongrass, minced
---
Instructions
Blend the spice paste ingredients into a fine paste
Over medium high heat, saute the spice paste until aromatic
Add coconut milk, tamarind juice and salt to taste and bring to a boil
Add the fish fillets and lower the heat to medium, allowing it to simmer for 5 minutes or until the gravy has boiled down and thickened
Dish and serve hot