Italian-style meatloaf is a spin on the classic with Italian seasonings, sweet marinara sauce and lots of cheese!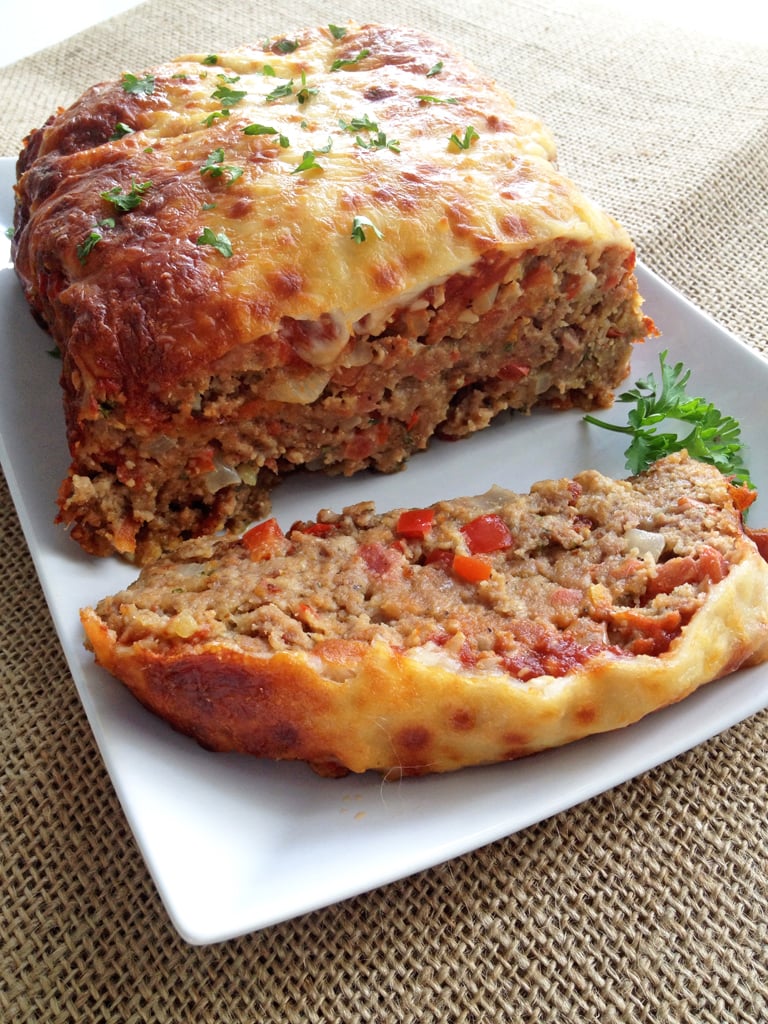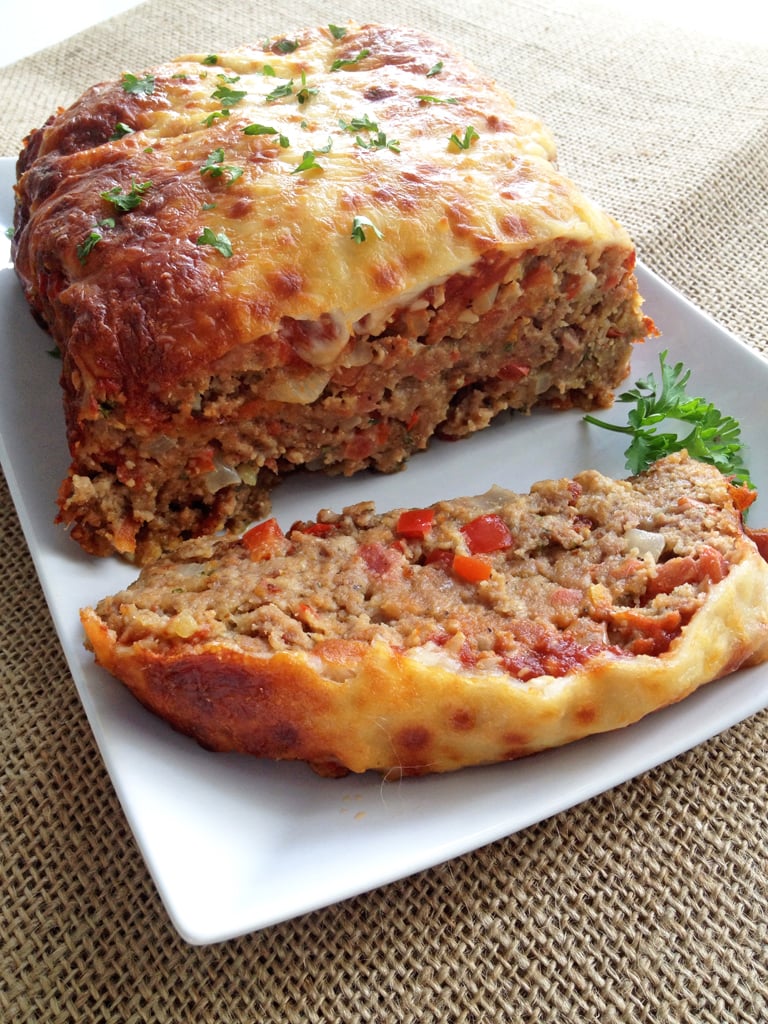 This Italian-style meatloaf is a spin on the classic for those who don't like a traditional meatloaf but love the taste of meatballs. It takes its inspiration and flavor cues from my Parmesan meatballs with the marinara sauce heavily influenced by my homemade marinara sauce recipe.
We'll be making a tender meatloaf out of ground beef, fresh onions, garlic and red bell peppers mixed with Italian seasoning, Italian breadcrumbs, Parmesan and mozzarella cheese. Then we're coating the meatloaf with homemade marinara sauce and more mozzarella cheese sprinkled generously for a cheesy top layer.
This hearty, cheesy meatloaf will feed a crowd at 12 servings. Try serving with a warm side of homemade garlic bread or garlic knots and enjoy! Let's start cooking.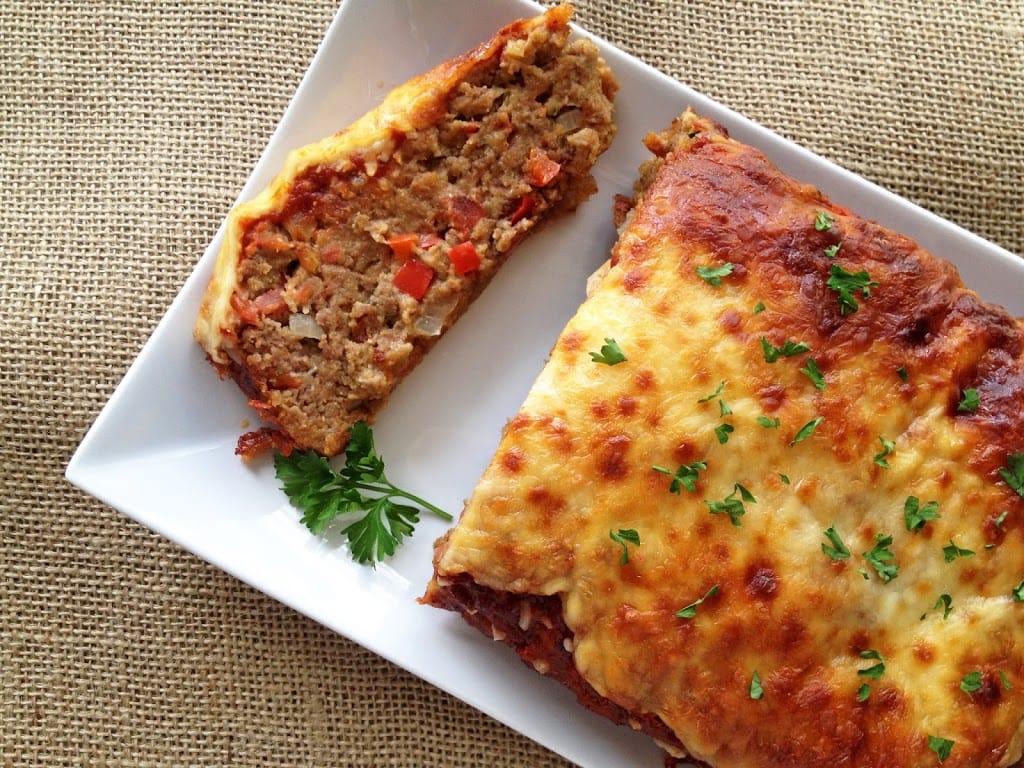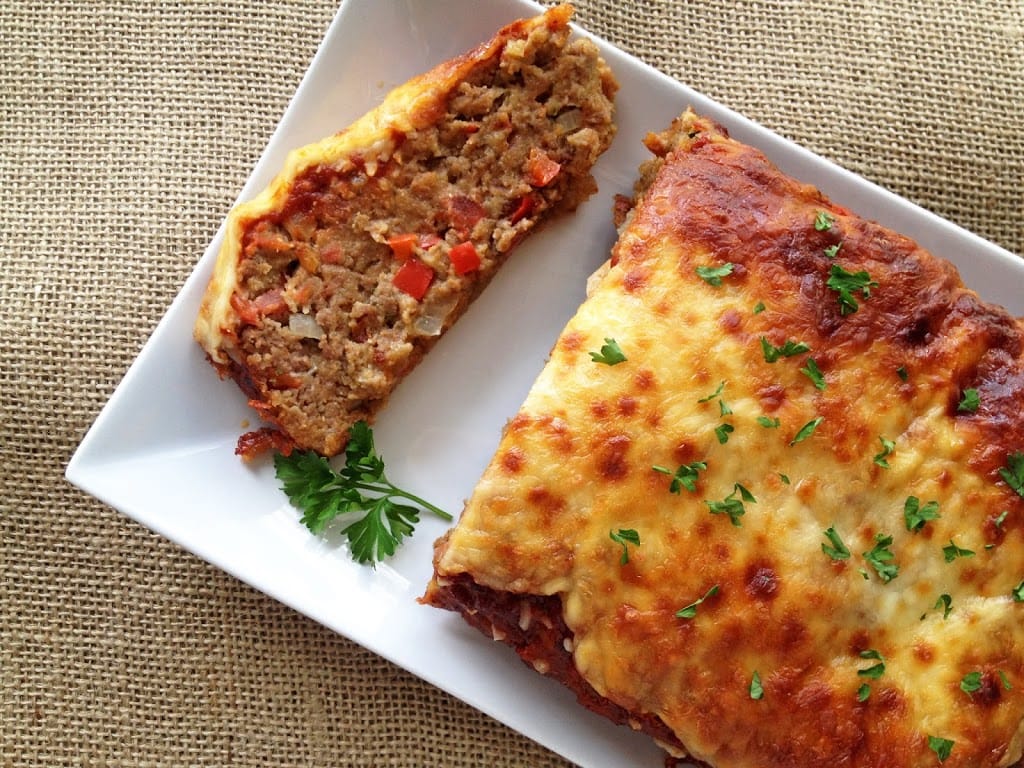 ITALIAN-STYLE MEATLOAF RECIPE TIPS
Ground beef – Try to go for lean ground beef so there's less grease and fat in your meatloaf. You can also do a 50-50 mix of mild Italian ground sausage for even more Italian flavors.
Garlic – I used fresh garlic but you can substitute it with some garlic powder. If using fresh garlic, I find the fastest way to mince it is with a garlic press or mini grater.
Tomatoes – I used Roma tomatoes for the meatloaf because of their low water content but you should be able to get away with other kinds since we are cooking them down anyway.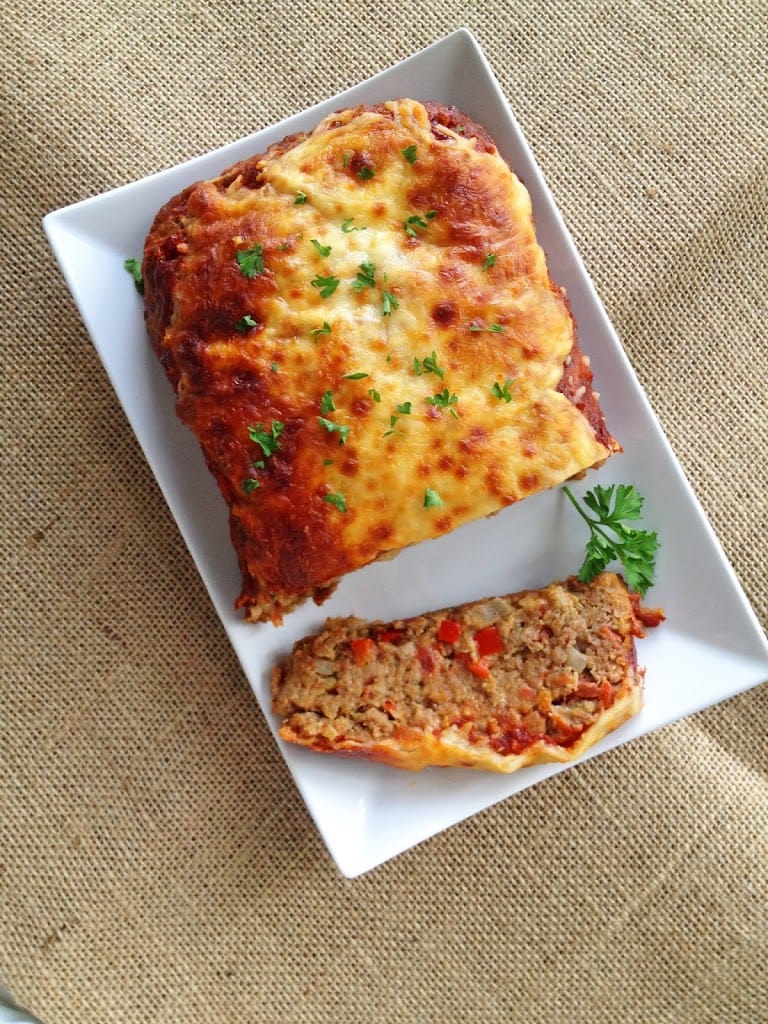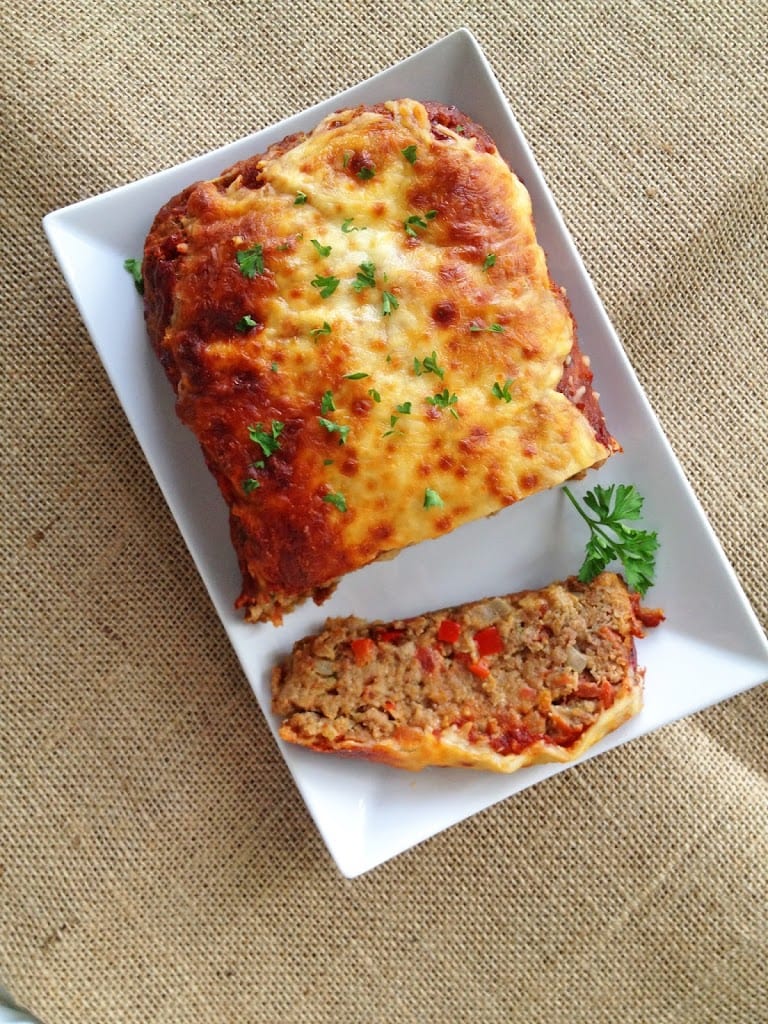 Parmesan cheese – We're using the finely grated Parmesan cheese because it mixes well with the ground beef.
Mozarella cheese – You can also substitute mozzarella cheese with an Italian cheese blend.
Marinara sauce – I made the marinara sauce from scratch but you can substitute it with your favorite brand of store-bought marinara sauce instead. One 15 oz. jar should be more than enough. I only made about a cup of homemade marinara sauce but you might like the option of doubling the sauce.
And that's about it. Enjoy your twist on the classic meatloaf and happy eating!
MORE ITALIAN-INSPIRED RECIPES TO TRY
Did you make this recipe? Rate it!
♡ If you liked this recipe, giving it a star rating ★★★★★ in the comments below really helps! For more recipes, subscribe to my newsletter or follow me on Facebook, Instagram and Pinterest.
Print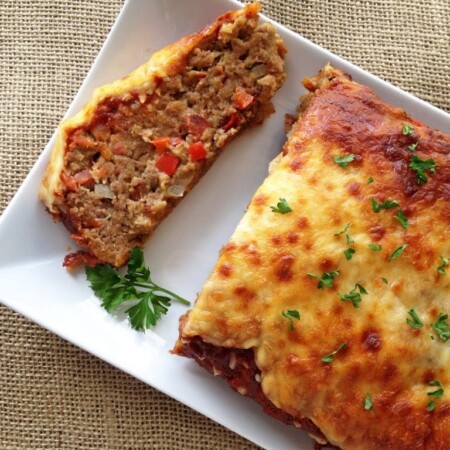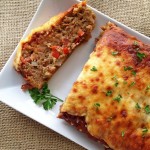 Italian-Style Meatloaf
---
Author:
Total Time: 1 hour 15 minutes
Yield: 12 1x
Description
Italian-style meatloaf is a spin on the classic dish with Italian seasonings, sweet marinara sauce and lots of cheese!
---
2 lb. lean ground beef
1 medium yellow onion, diced
2 tablespoons garlic, minced
2 Roma tomatoes, diced
1 red bell pepper, diced
1 tablespoon Italian seasoning
2 large eggs, beaten
2 cups Italian breadcrumbs
1 1/2 cups Parmesan cheese, grated
2 cups mozzarella cheese, shredded and divided
4 teaspoons Worcestershire sauce
Salt and pepper to taste
Marinara Sauce
1 cup tomato sauce
1 teaspoon garlic, minced
1 teaspoon Italian seasoning
1/4 teaspoon red pepper flakes
1 beef bouillon cube
1/2 teaspoon Worcestershire sauce
1 1/2 tablespoon sugar
Salt and pepper to taste
---
Instructions
Over medium-high heat, saute onions and garlic until fragrant.
Add red bell pepper, tomatoes and Italian seasoning, sweating the vegetables until liquid evaporates, about 5 minutes. Set aside.
In a separate pan over medium-high heat, start the sauce by sauteing garlic until fragrant then add in tomato sauce. Crumble in the beef bouillon cube and mix well.
Season the sauce with Italian seasoning, red pepper flakes, Worcestershire sauce, sugar and salt and pepper to taste. Simmer for 5 minutes.
Combine ground beef, eggs, Italian breadcrumbs, Parmesan cheese, 1 cup mozzarella cheese, 1/2 cup marinara sauce, cooked vegetables, Worcestershire sauce and salt and pepper. Form into a loaf using your hands, mixing all the ingredients thoroughly.
Coat the top of the loaf with the remaining marinara sauce and spread evenly using the back of a spoon. Finish by topping with the remaining 1 cup of mozzarella cheese.
Bake uncovered on a baking sheet at 350°F for 45 minutes or until a meat thermometer reads 160°F in the middle of the meatloaf. Let it stand for 10 minutes before cutting.
Dish and serve hot.
Enjoy!
Prep Time: 15 mins
Cook Time: 60 mins