A spicy and sweet glaze make these sweet heat meatballs great for parties. Meatballs on a stick for meatball lovers!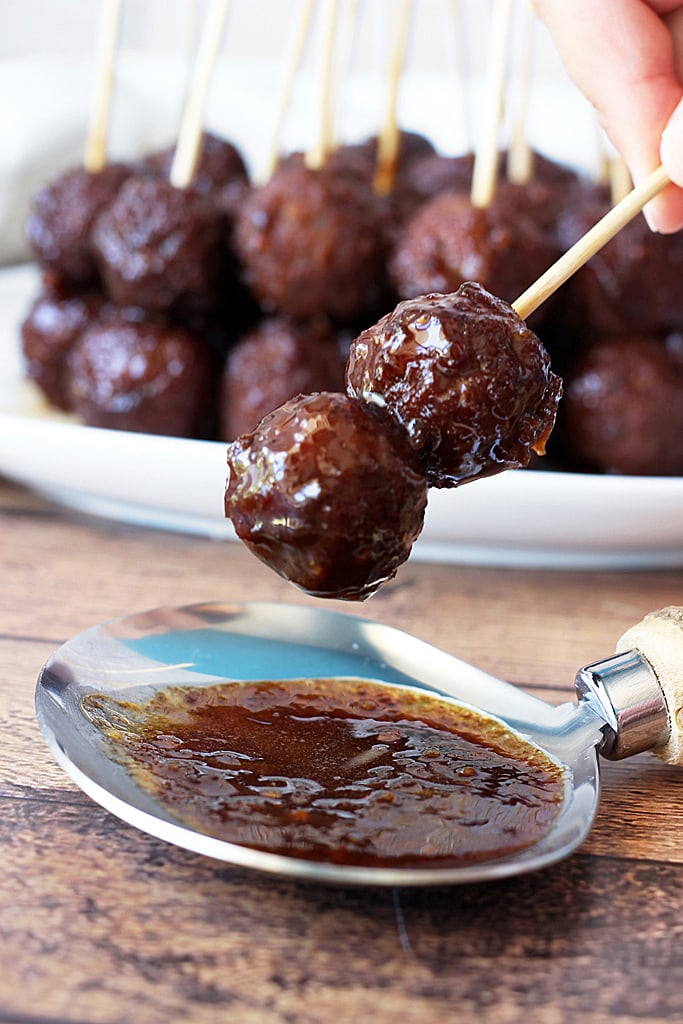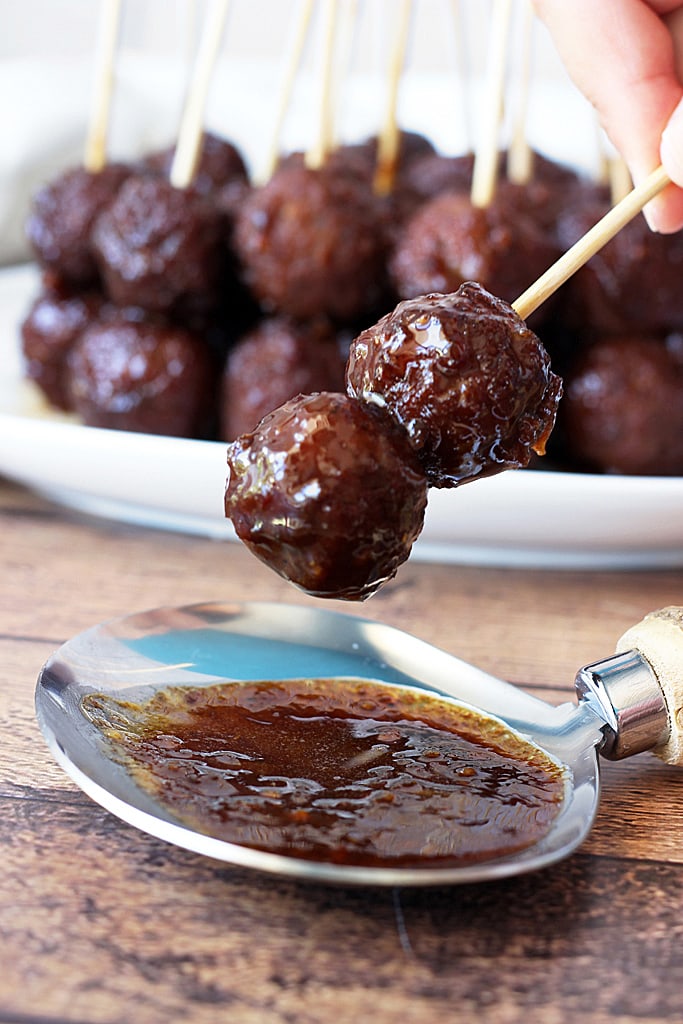 Let me just say something here off the bat. I love meatballs. If there's any kind of food in the world that causes someone's brain to malfunction and start chanting its name in a frenzied mantra, it's meatballs for me.
It started a very long time ago. Let's fairy tale this. Once upon a time, I happened across a hole in the wall restaurant that served spaghetti and meatballs. I ate it and I fell in love.  And we lived hungrily ever after. The end.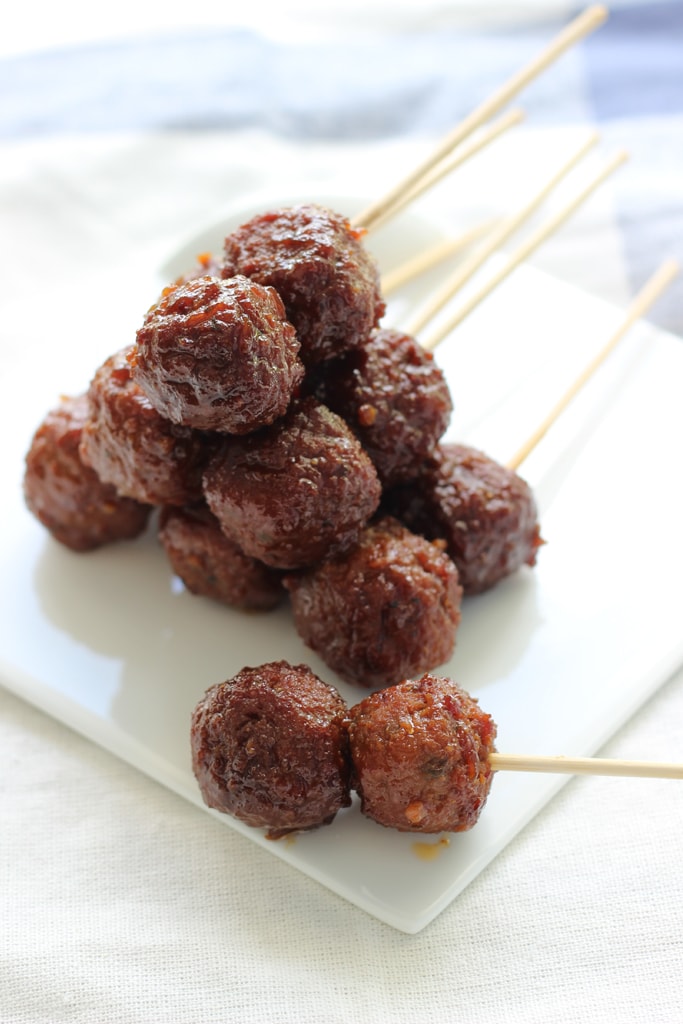 Probably not the best of fairy tales but I started off making Parmesan meatballs which I put in subs and gradually recreated the dish that started this all.
Then came the invasion of the evil Ikea Swedish meatballs. Can I say yum? Now when I see meatball recipes all over Pinterest, it takes a huge amount of restraint not to start a meatball posting crusade and throw in the towel by renaming my blog to The Meatball Inc.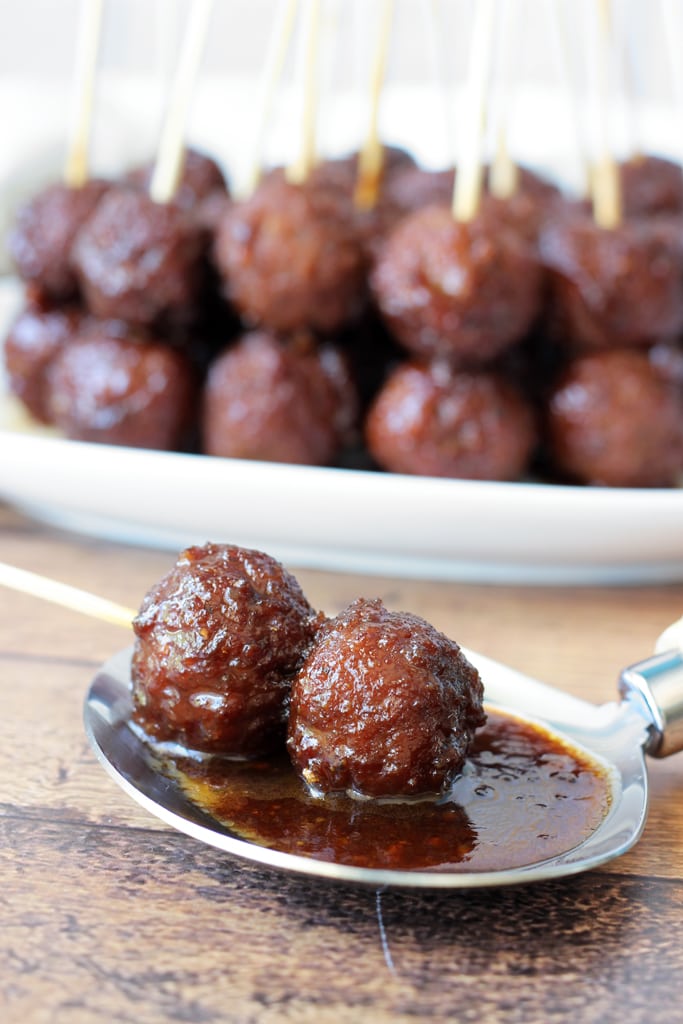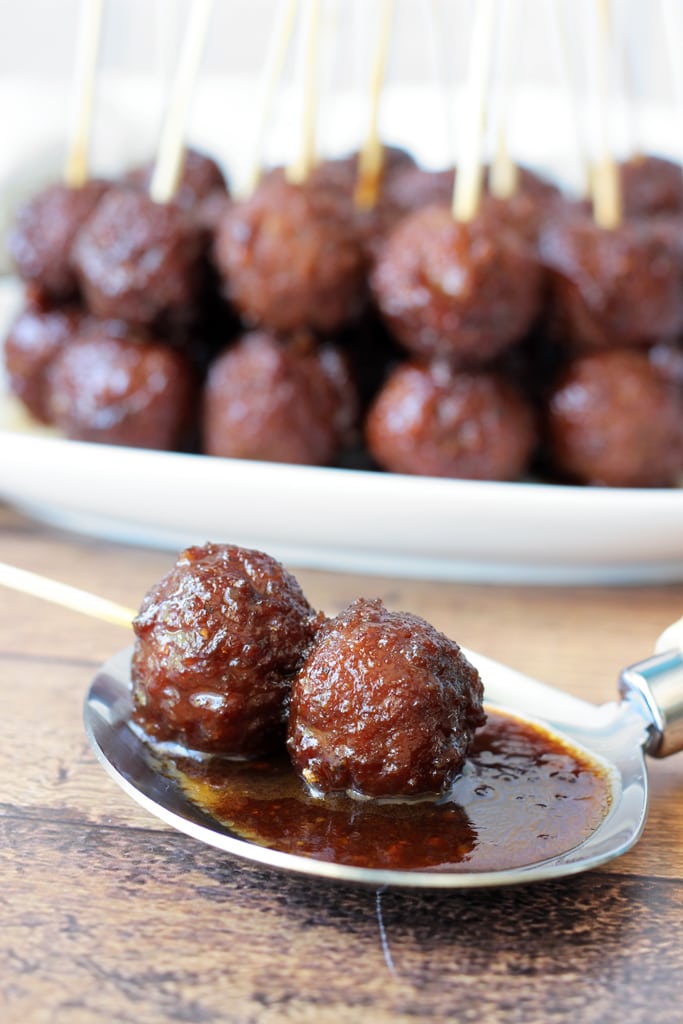 But today I yield. Because these meatballs are so glaze happy they wouldn't take no for an answer. So here we have sweet heat meatballs. It has this background heat to it that's just right. And it's sweet. It's meat-shaped balls on a stick. Hooray for great inventions!
And while you can opt to make your own meatballs, you can also get frozen ones to work with here. How easy is that? More time to work on that glaze.
And how about that glaze? I'll let it speak for itself.
Let's zoom in, shall we?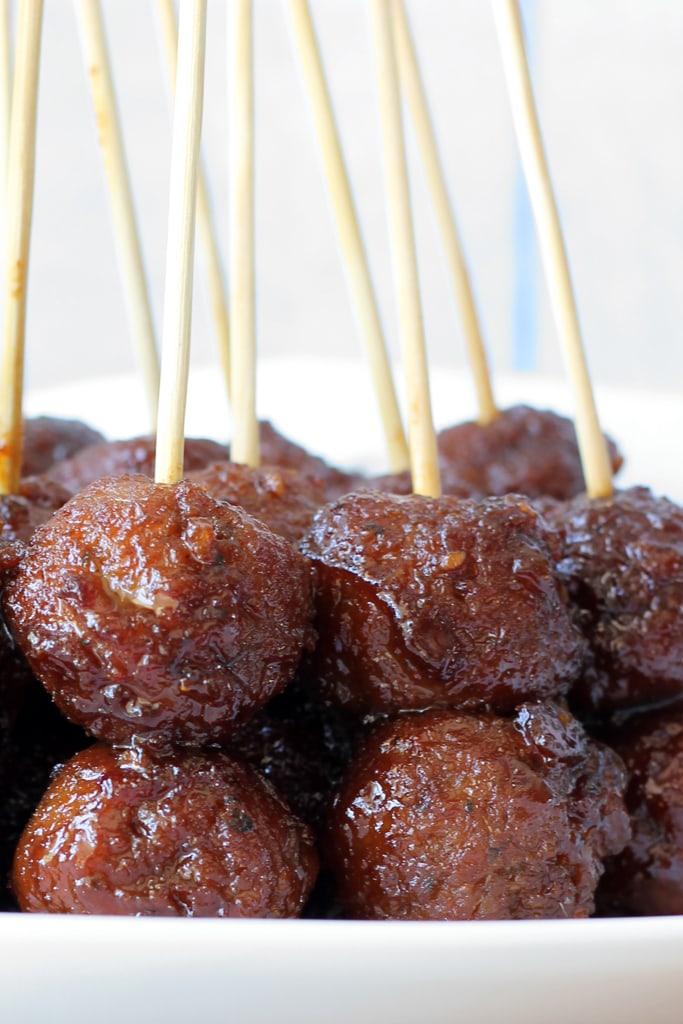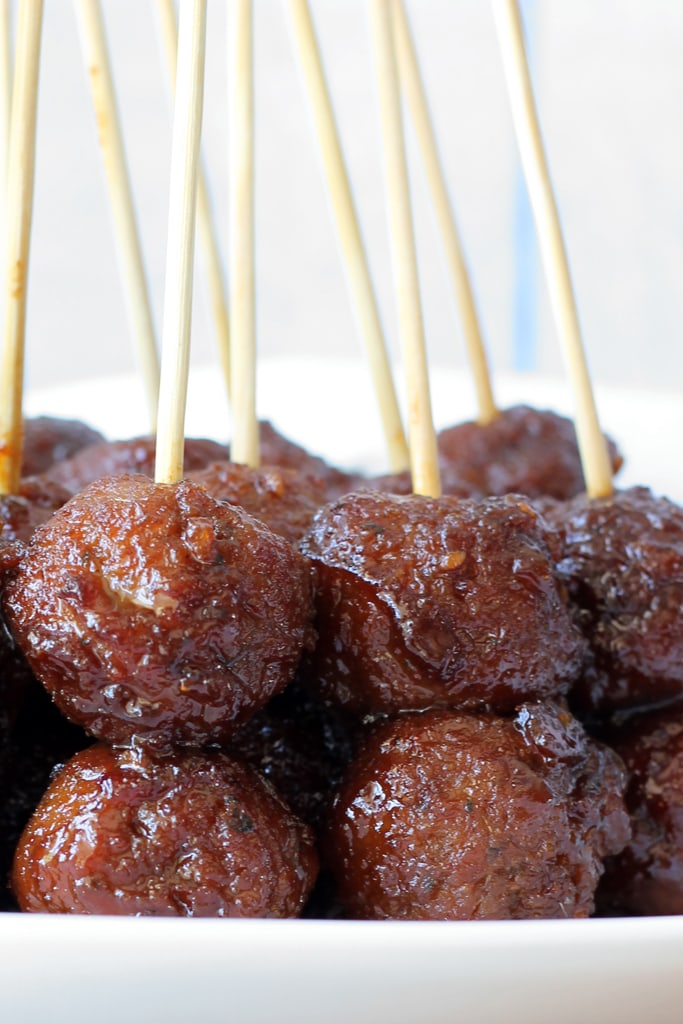 Serve these babies at dinner parties, cook outs or whatever function you have. It's great for party food or just plain snacks!
Print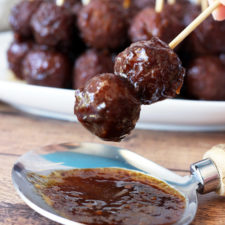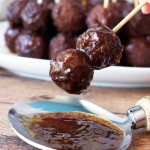 Sweet Heat Meatballs
---
Author:

Prep Time:

5 mins

Cook Time:

10 mins

Total Time:

15 mins

Yield:

25

servings

1

x
Description
A spicy and sweet glaze make these sweet heat meatballs great for parties. Meatballs on a stick for meatball lovers!
---
2

lbs. frozen, pre-cooked meatballs

1/2 cup

molasses

4 tablespoons

brown sugar

1 teaspoon

garlic powder

1 teaspoon

ginger, minced

1 teaspoon

chili powder

1/4 teaspoon

cayenne

1/2 cup

water

1

can (8 oz.) crushed pineapple

2 tablespoons

Worcestershire sauce
Salt and pepper to taste
---
Instructions
Over medium high heat, bring the water to a boil
Add molasses, brown sugar, garlic, ginger, chili powder, cayenne, crushed pineapple and Worcestershire sauce and stir to combine
Season with salt and pepper to taste
Add in meatballs and stir to coat evenly
Reduce heat to medium and simmer until the sauce reduces, about 10 minutes
Skewer with bamboo sticks and serve hot with or without sauce reduction
Notes
Makes 25 sticks with 2 meatballs each.
 Nutritional based on 25 servings (2 meatballs each)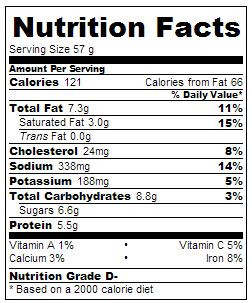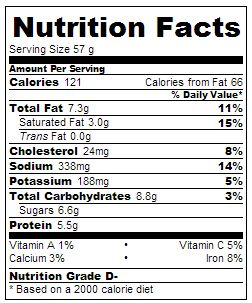 ♡ Affiliate disclosure: As an Amazon Associate, I earn commissions from qualifying purchases from Amazon.com. You can learn more about it here.