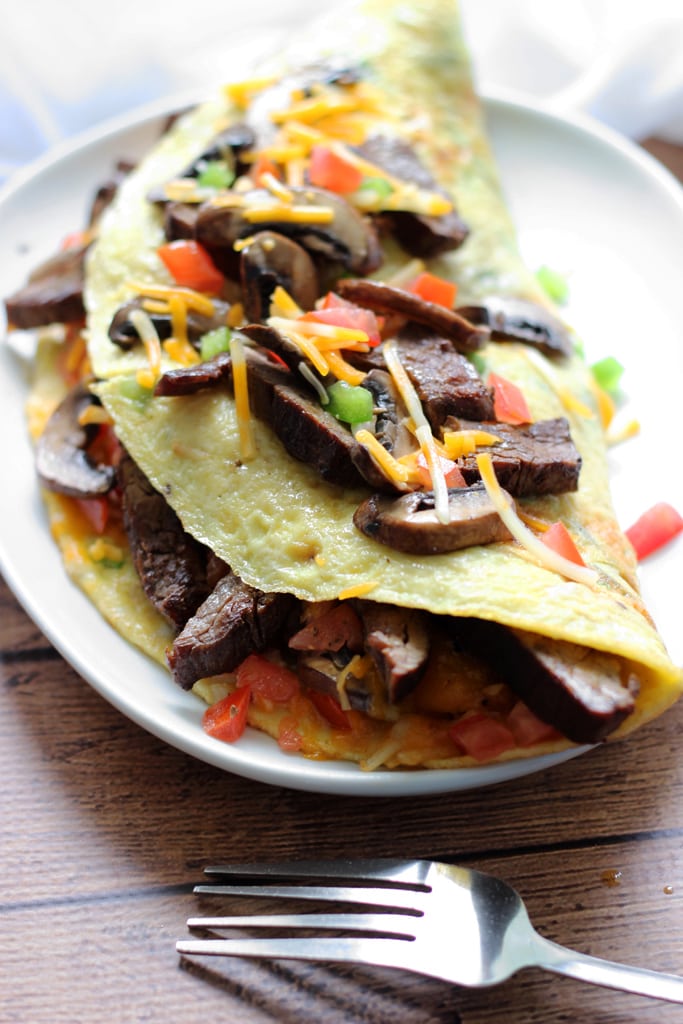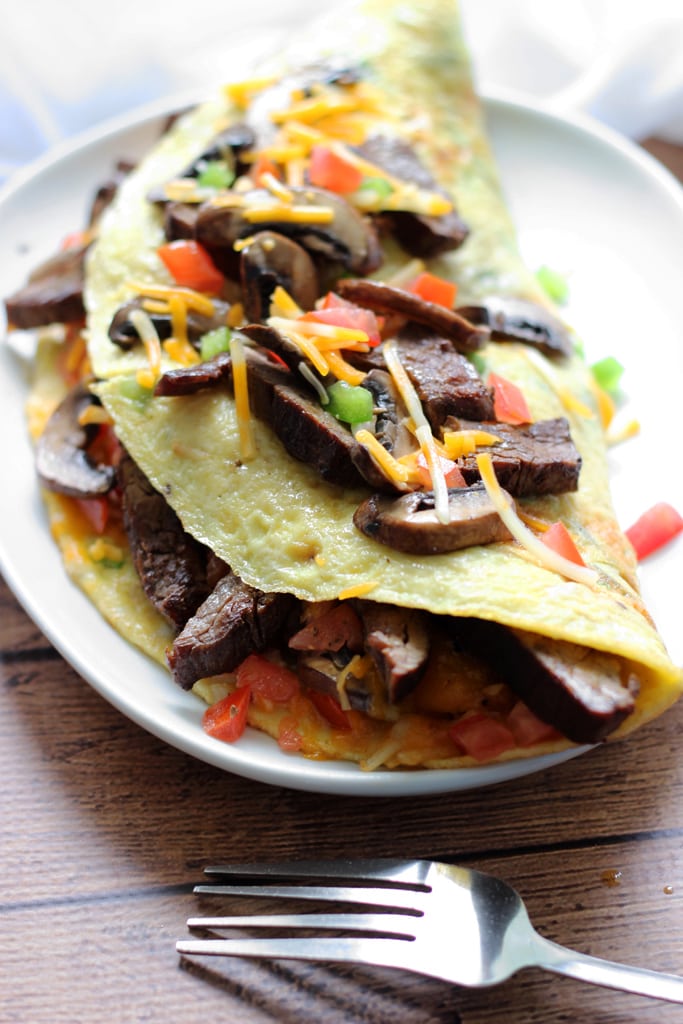 How do you spell omelette anyway? I've seen it that way and also as omelet. It confuses the heck out of me and makes me wonder if I've been doing it wrong this whole time.
Omelette or omelet, this eggylicious creation is not mine, much as I'd like to take credit for it. No, this one is from IHOP. It came to my attention when Mr. Cooking Jar ordered it: a gigantic omelette stuffed silly with steak, mushrooms and whole lot of other things came to our table and he proceeded to inhale it in less than 5 minutes.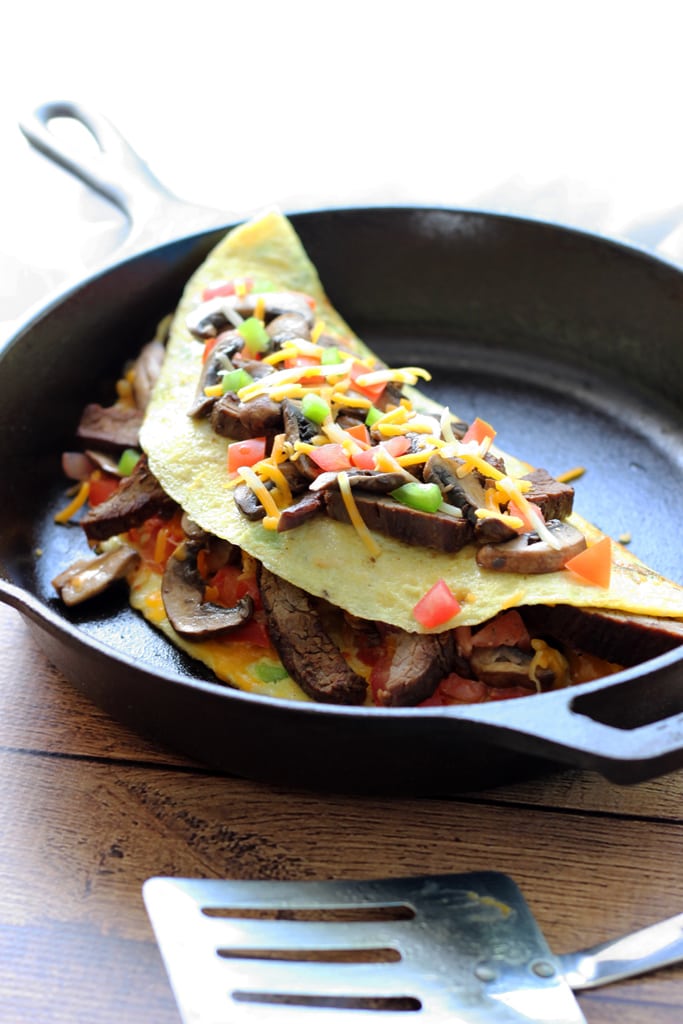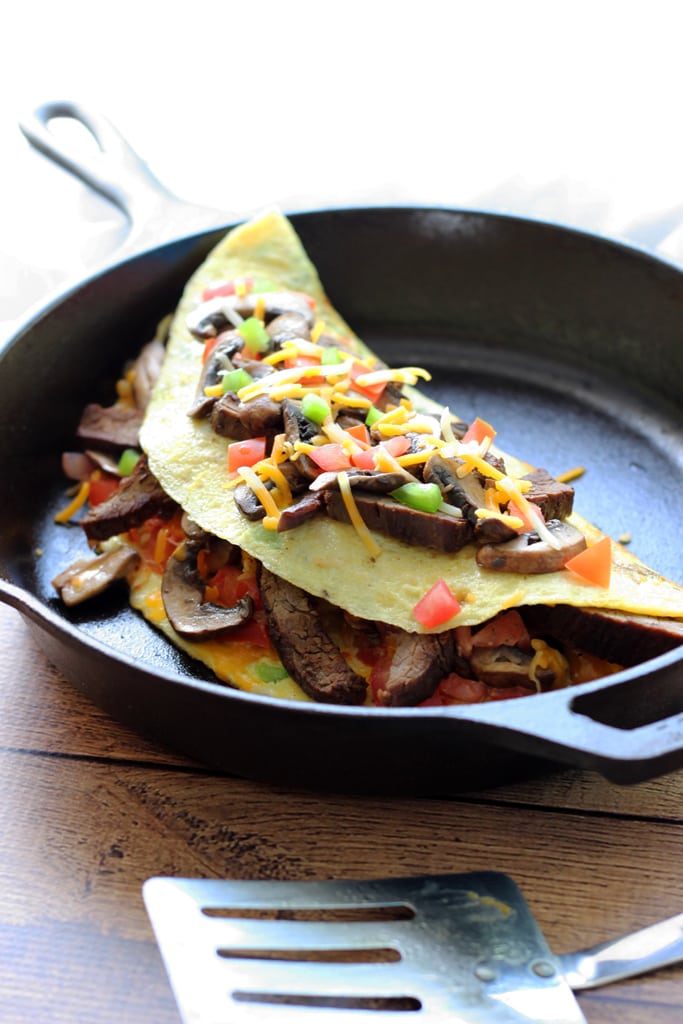 My first thought was 'Wow, that's a LOT of food'. And then I saw how quickly it disappeared. So let's just say this recipe is for one to two servings. Just in case you have a hungry human beast to feed as well or are a hungry human beast.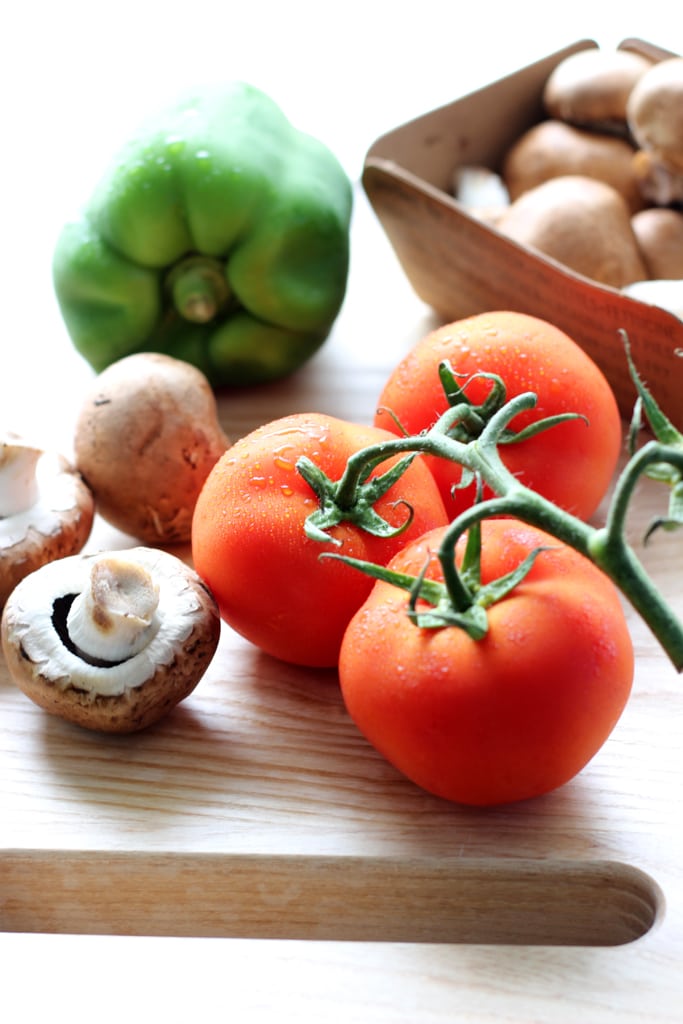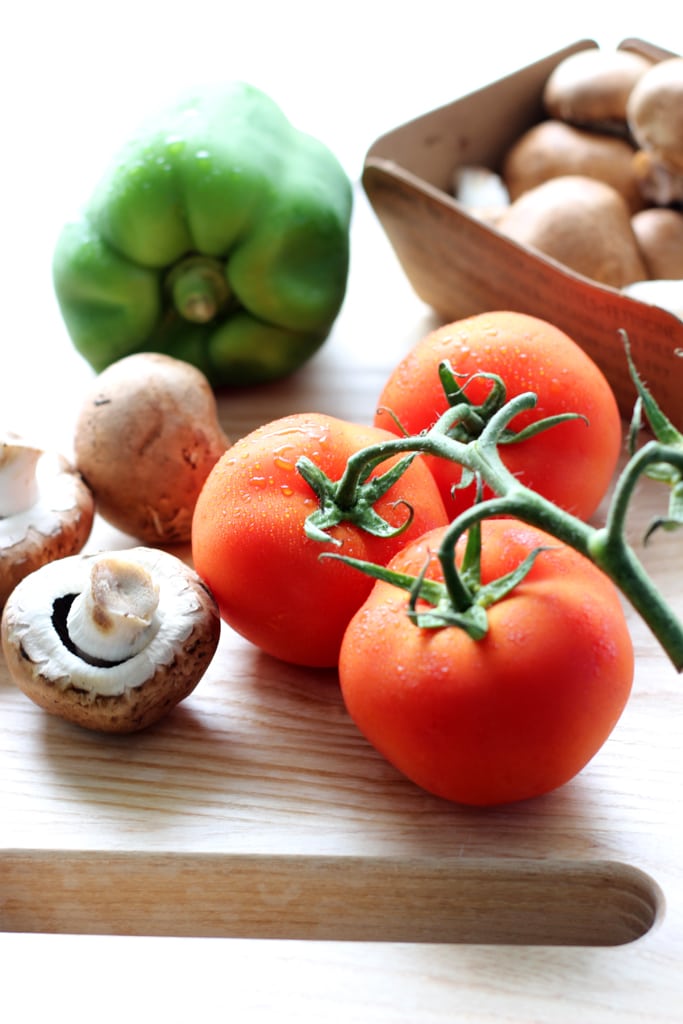 Incase you missed my descriptors, this thing is humongous. It's stuffed till kingdom come with steak, mushrooms, green bell peppers, tomatoes, hash browns and cheese. And then it is topped with more of those fillings. As if what's inside it isn't enough. It's called Big Steak Omelette for a reason.
It's for the meat eaters. The carnivores of the world. And it pretty much falls under the category of man food. Protein and more protein inside some protein and topped with MORE protein. The veggies are just there as a side show.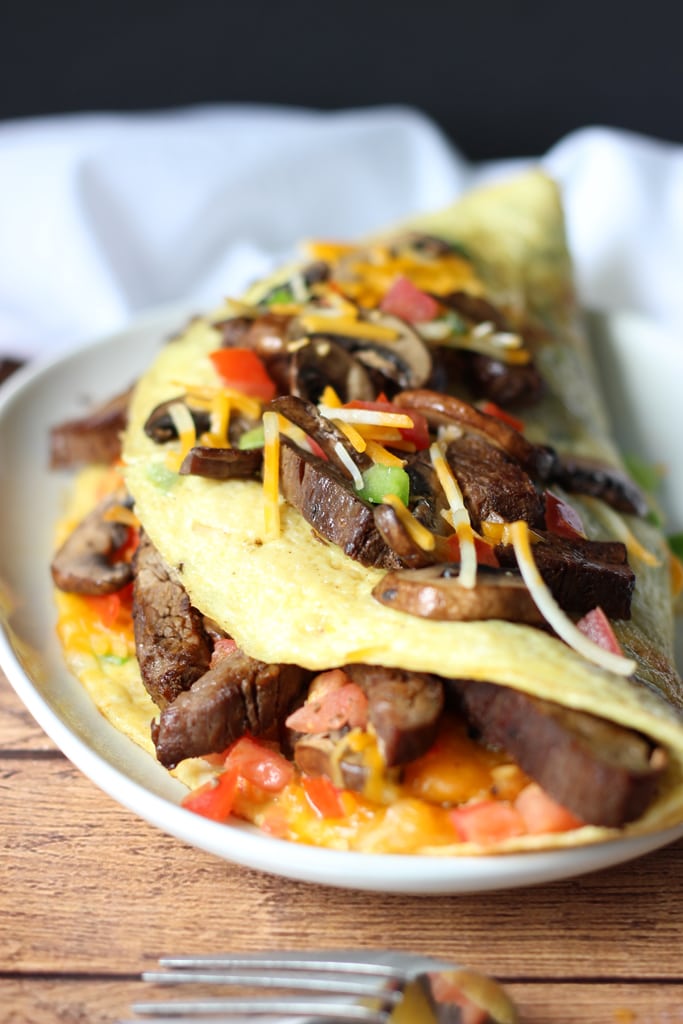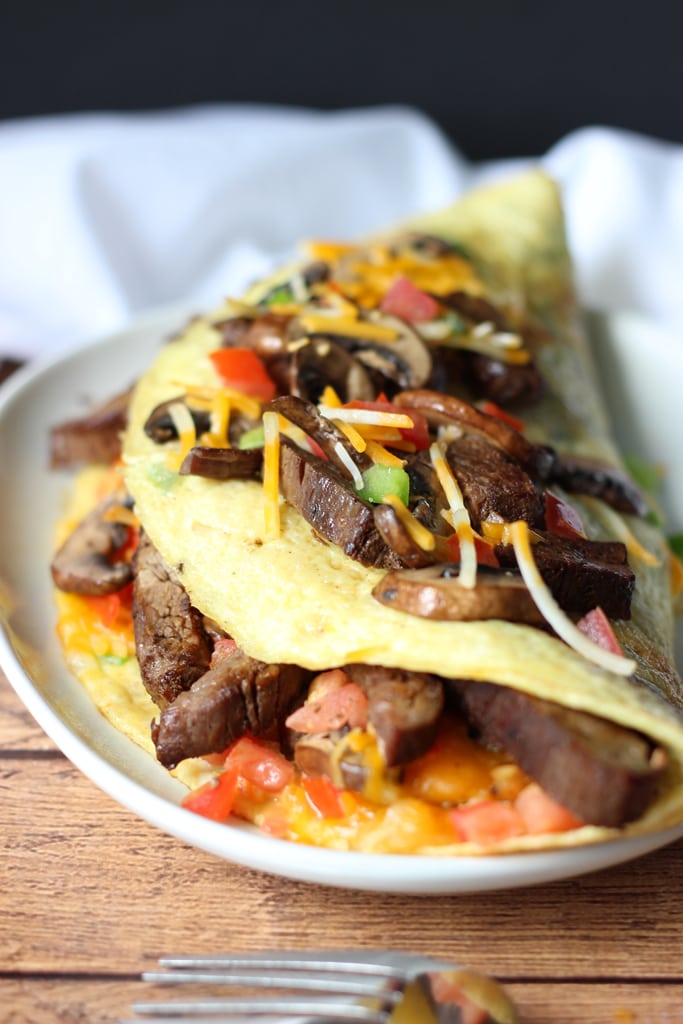 I'll put this under breakfast but it's filling enough to be dinner as well. Seems I'm on an egg roll with breakfast recipes. First with Idaho Sunrise, then with hash brown egg nests and finally this. I foresee more eggs in the future.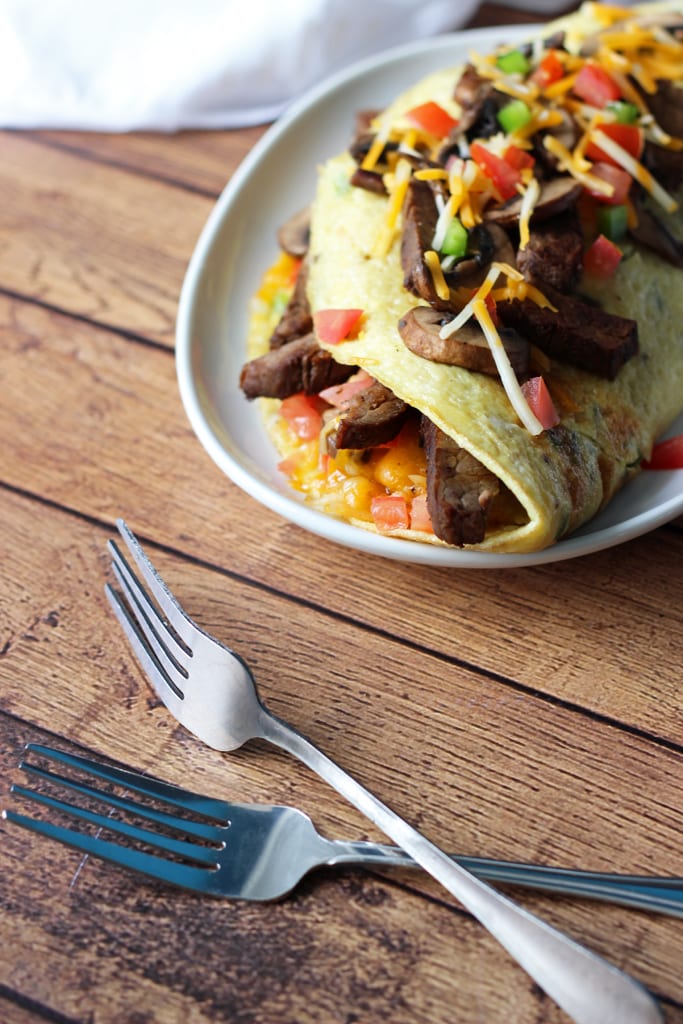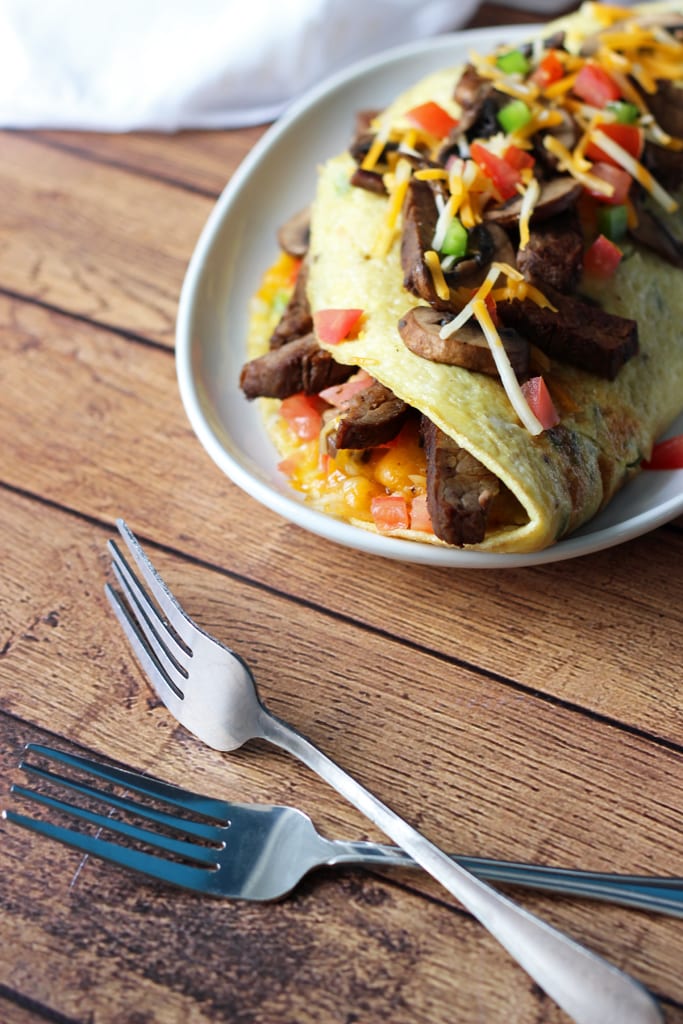 Good times. Back to the recipe, there's a lot of sauteing for stuff like the mushrooms and hash browns. The steak is grilled then cut into medium thick slices. Go big or go home.
Make the omelette, top it with stuffing and cook until the cheese has melted. IHOP tends to roll their omelette into a burrito shape but mine was too overstuffed to do that. Oops! Serve with a side of salsa, if you want. That's about it. Simple ingredients but big results.
Let's get started.
Print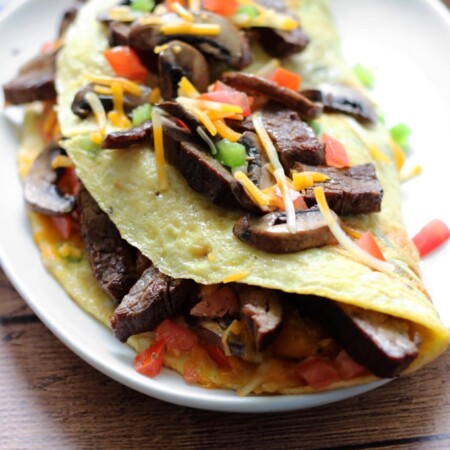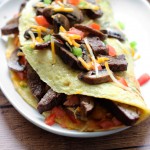 Big Steak Omelette
---
Author:
Total Time: 40 mins
Yield: 2 1x
4 eggs, beaten
Salt and pepper to taste
1/2 lb. flank steak
1/2 tablespoon butter
1 cup hash browns, shredded
1/8 teaspoon cayenne
1/2 teaspoon paprika
1/4 green pepper, diced
1/4 sweet onion, diced
4 oz. Portobello mushrooms, sliced
1 cup Cheddar cheese, shredded
1 plum tomato, diced
---
Instructions
Season the flank steak and grill until medium. .Let it cool and cut into thick slices
Over medium high heat, melt butter and add shredded hash browns
Season hash browns with salt, pepper, cayenne and paprika. Stir until the hash browns are cooked, about 5 minutes. Remove and set aside
In the same pan, saute mushrooms until they cook down, about 2 minutes Remove and set aside
Season the egg with salt and pepper to taste and mix with diced green peppers and sweet onions
Over medium heat, grease a skillet and pour in the egg mixture
Cook until the bottom and edges are solid
Add 2/3 of the steak, hash browns, 2/3 of the mushrooms, 1/2 cup Cheddar cheese and 2/3 the tomatoes to one side of the omelette
Fold the omelette and continue cooking until the cheese melts
Dish and top with leftover steak, mushrooms and tomatoes
Prep Time: 10 mins
Cook Time: 30 mins