Enjoy the weather with some crispy and delicious, panko-crusted sweet coconut shrimp dipped in a chilled pineapple sauce.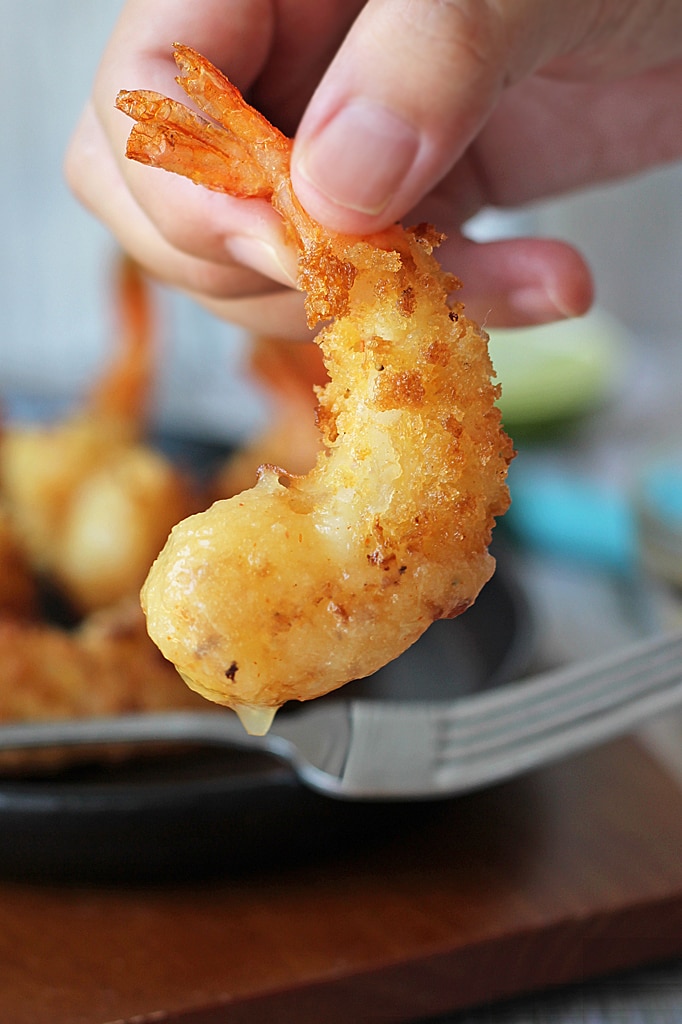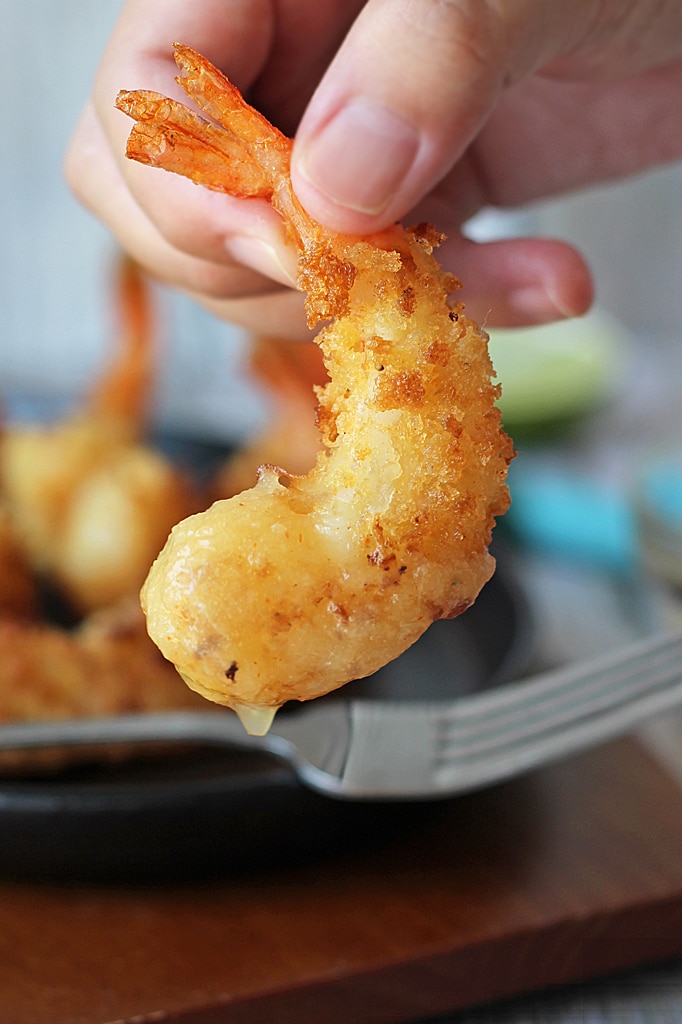 Today we're making some tropical, restaurant-style coconut shrimp. It's a crowd-favorite appetizer with jumbo-sized shrimp coated in sweet and crunchy coconut-panko breadcrumbs and fried until crispy and golden.
I paired it with a chilled homemade pineapple sauce but you can use other dipping sauces like store-bought sweet chili sauce. It's incredibly delicious and addictive. The contrast of hot and crispy coconut shrimp with the chilled pineapple sauce works so well.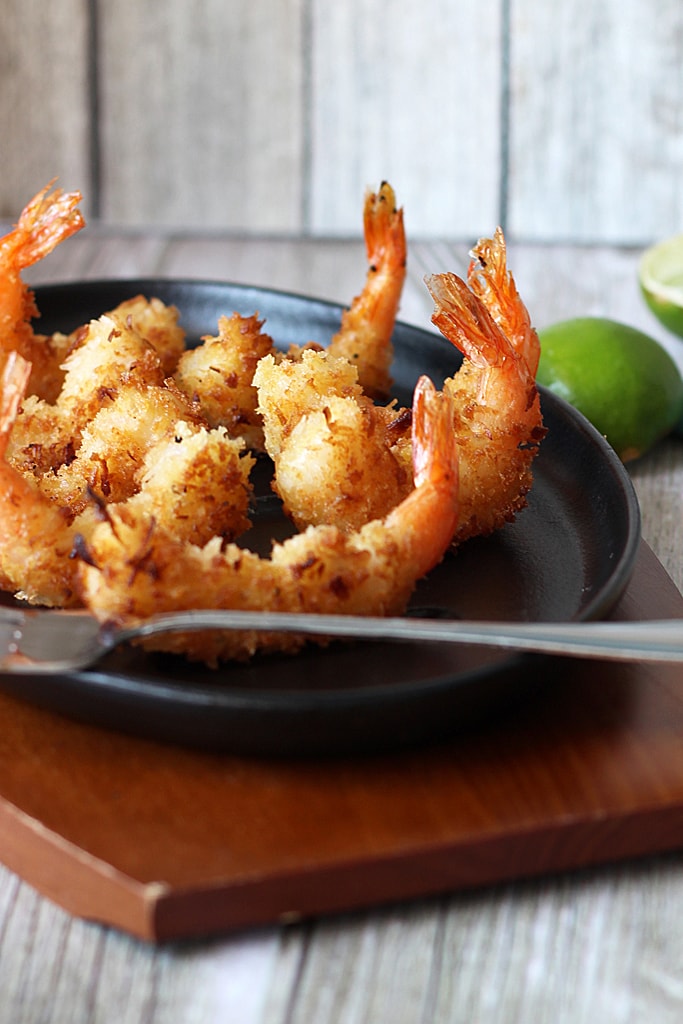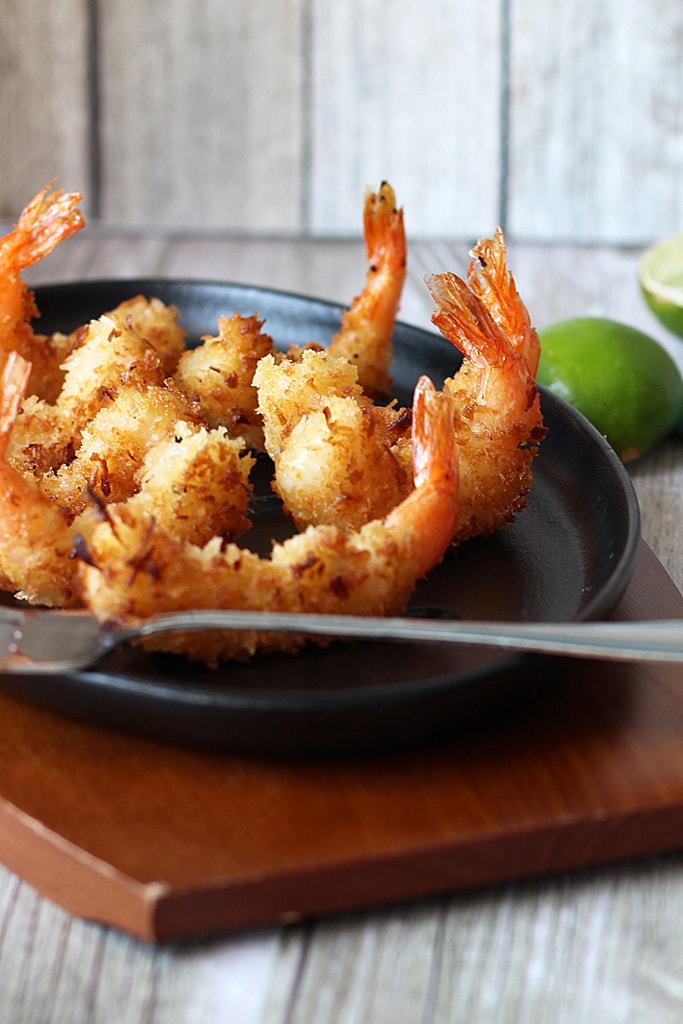 Pair it with some fun sides like coconut rice and grab a Pina Colada while you're at it. For more shrimp recipes, try out honey garlic shrimp, cilantro lime honey garlic shrimp, or some Sriracha shrimp. In the meantime, let's start cooking!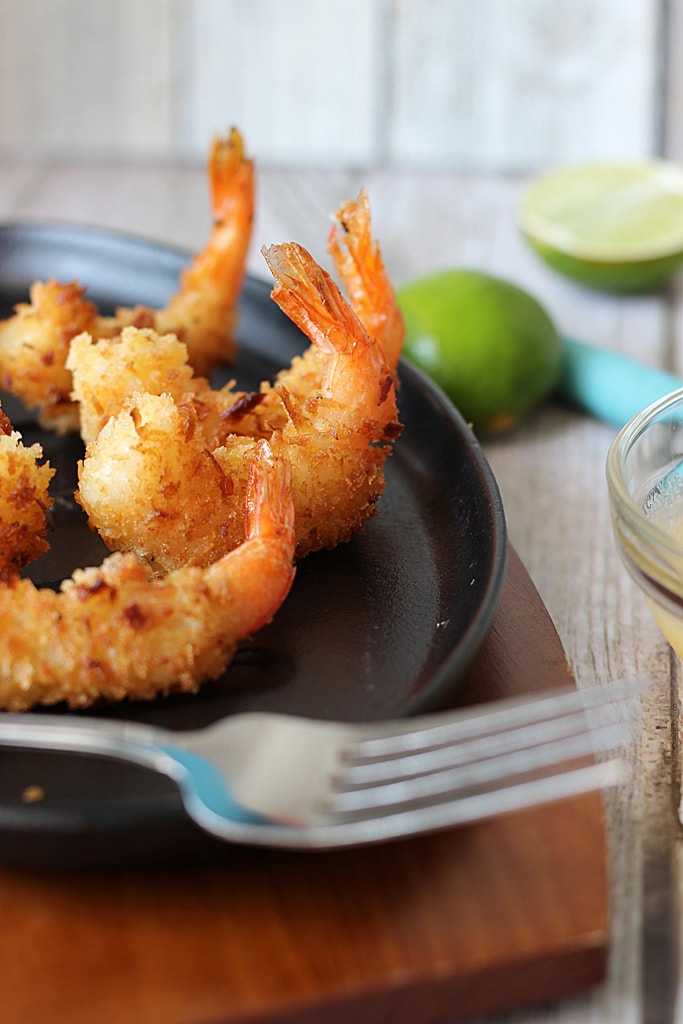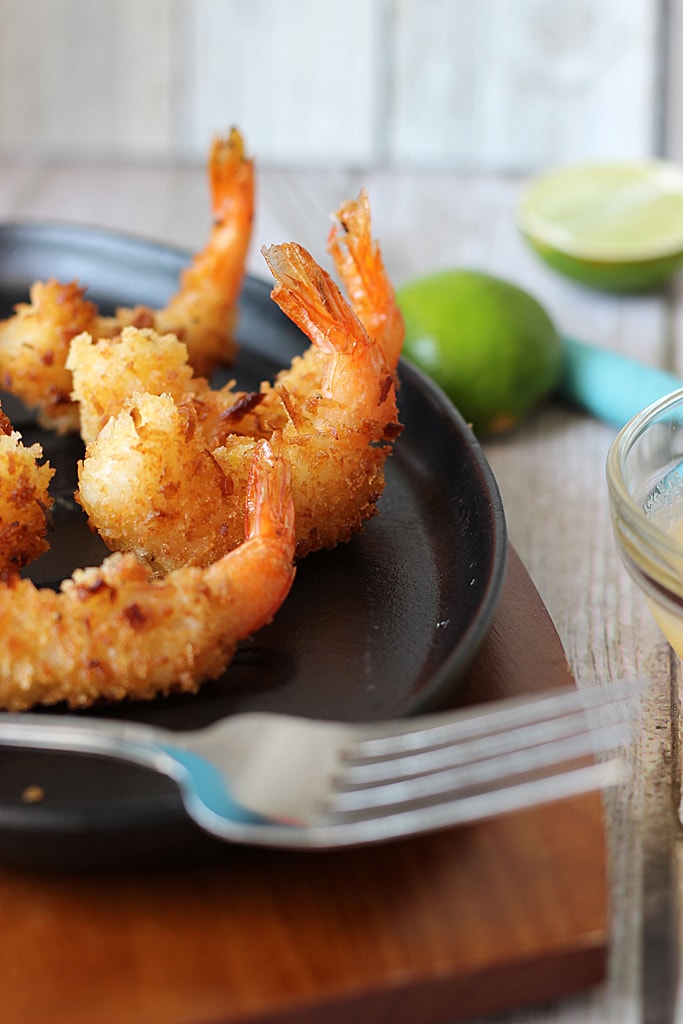 COCONUT SHRIMP RECIPE TIPS
You will need to set up three breading stations. Flour dusting is station number one, egg dipping is station number two and coconut-panko breadcrumbs are station number three. One of the reasons I suggested shrimp with tails on is because the tails make it so much easier to bread. Use the tails as your handles and you're less likely to have clumpy flour fingers, where you end up breading them more than the food. So rest easy knowing you can swish that shrimp in the egg and not get messy!
Also, you'll want to shake off any excess flour before dipping it into the egg and likewise, let the egg drip off fully before rolling it in the panko-coconut mixture. I like to use a spoon to heap on flour in the first stage so I don't get my fingers messy.
As for the cooking, one thing I will have to point out here is shrimp cooks fast. Panko and coconut burn even faster. So don't blast your kitchen with super high heat and wonder why you have blackened charcoal shrimp. Heat up the oil nice and slow and wait for it to be ready. If you're wondering what ready is, ready is when you dip a shrimp end in it and the oil gets all excited. Or toss a coconut flake in there and see if it bubbles.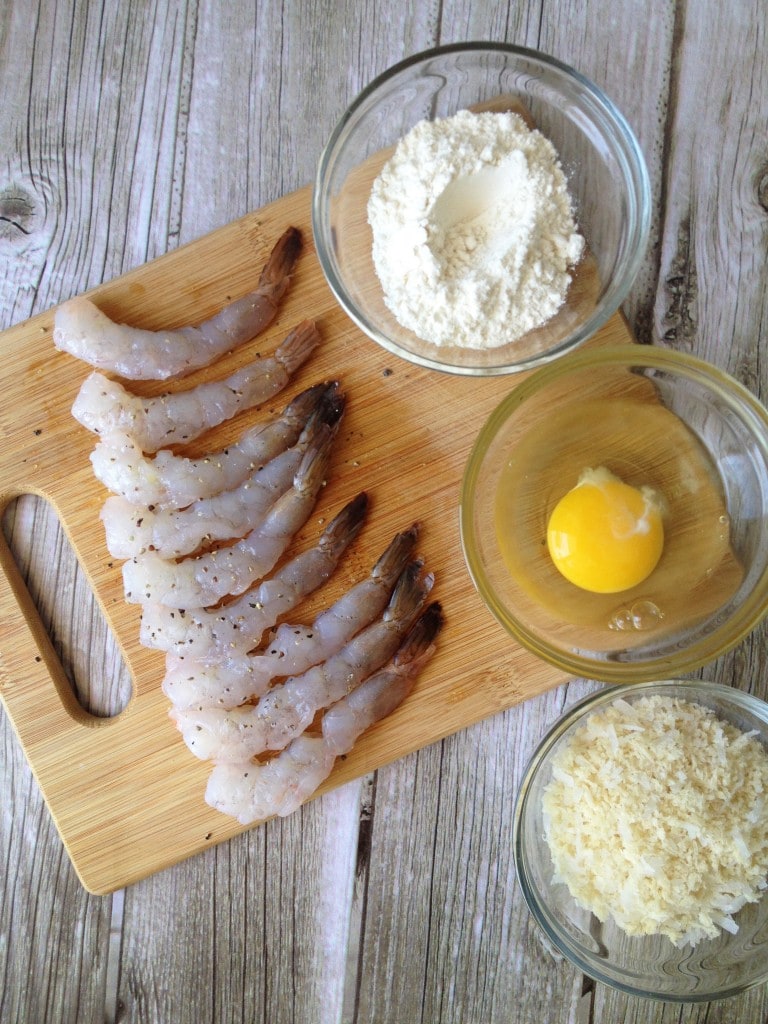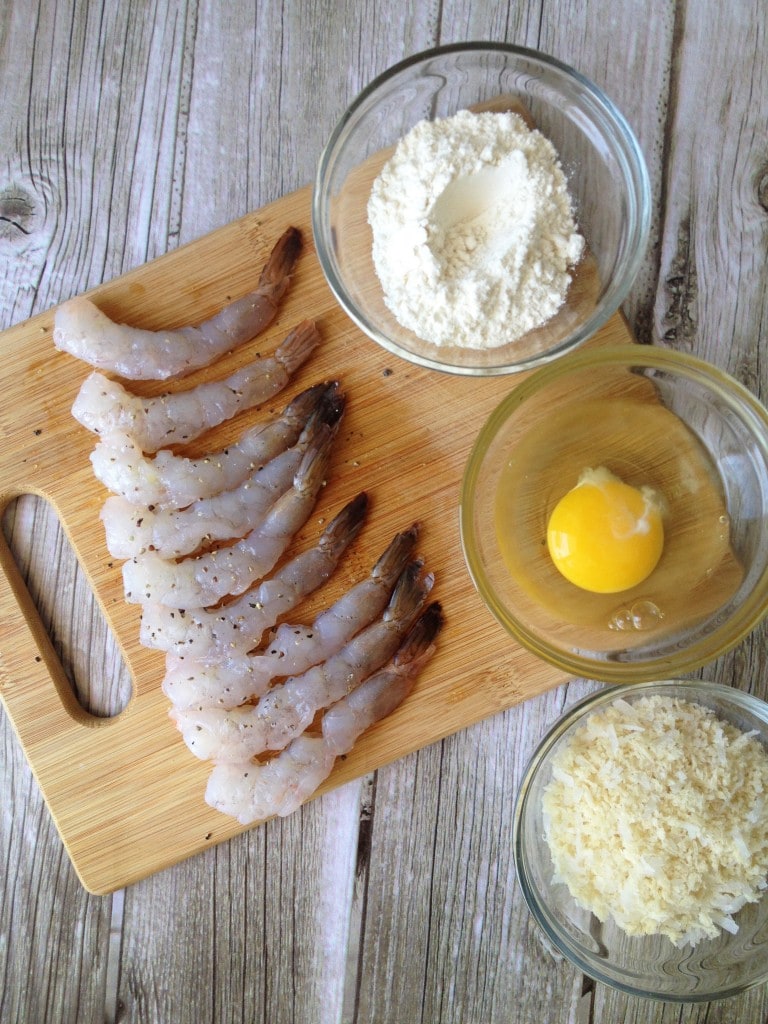 Then watch the shrimp cook, it shouldn't take too long. Once my oil was nice and hot, it took 30 seconds per side. I pan-fried this in a regular skillet and flipped them to fry them on both sides.
If oil makes your arteries scream for mercy, you can probably bake these too. Just like I had success baking my tuna and cheese croquettes, these are bake-friendly as well. I did the croquettes with cornflakes breadcrumbs at 450°F for 15 minutes. I suggest 450°F for about 5-10 minutes, check to see how long it takes to get a light golden brown. If you do bake it, let me know what settings you used!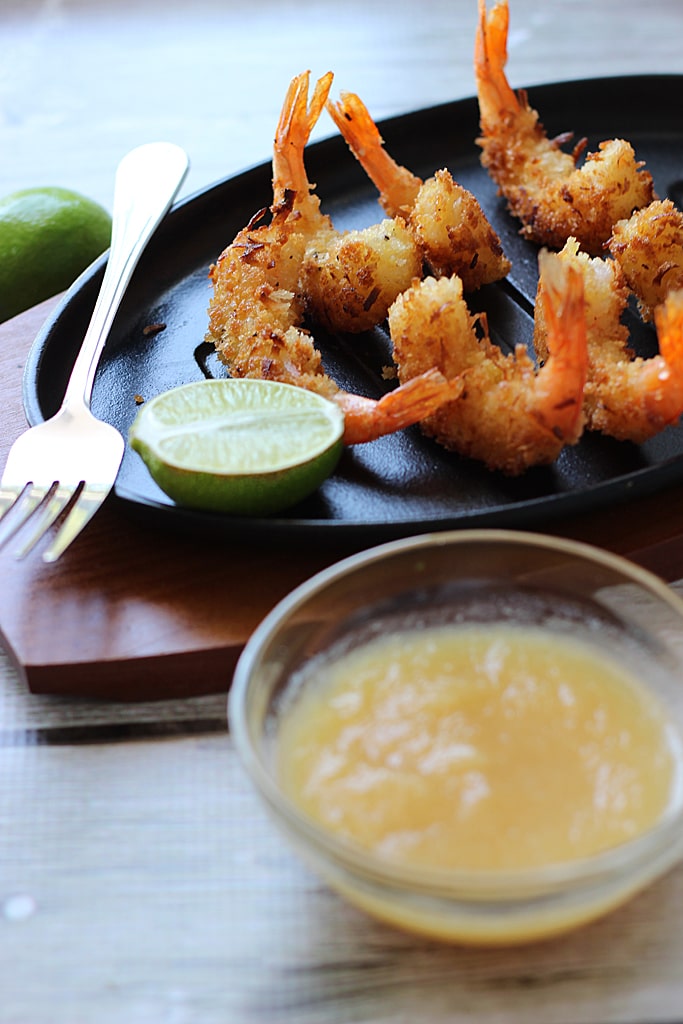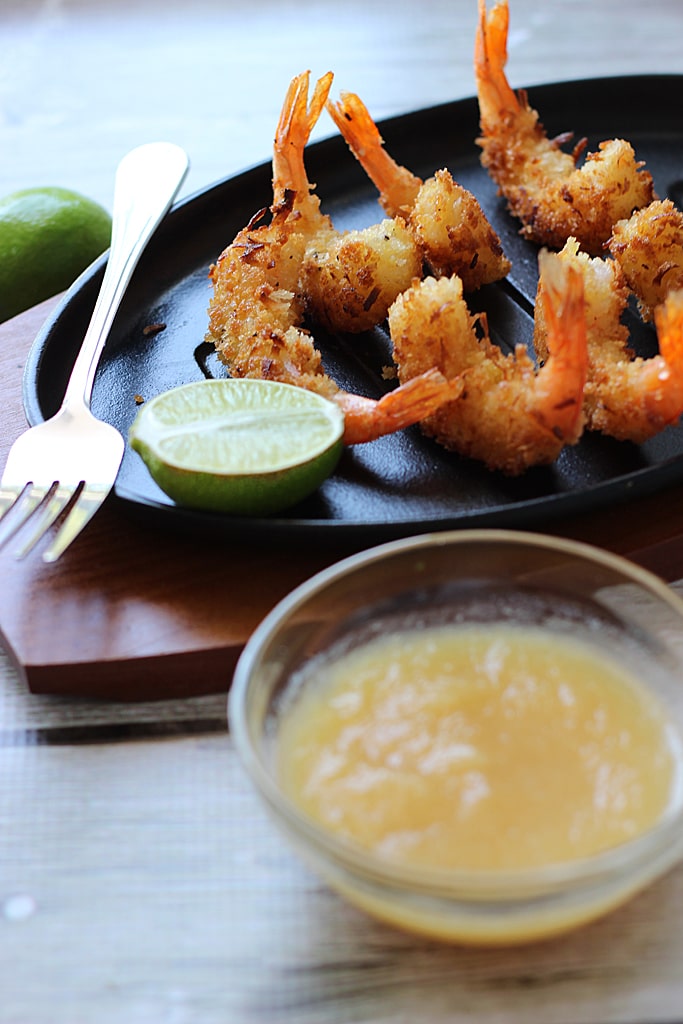 And now it's time to eat. I spent about an hour taking pics of these. By the time I was ready to eat, it had cooled down but was still crispy. Oh and that pineapple sauce. Just a little bit of heat to it and with it being chilled and all, it was great! The first thing I thought when I took my first bite was 'How do I tell them how awesome this is without using hyperboles?'. Well, I hope I just did. Enjoy!
MORE SHRIMP RECIPES TO TRY
Did you make this recipe? Rate it!
♡ If you liked this recipe, giving it a star rating ★★★★★ in the comments below really helps! For more recipes, subscribe to my newsletter or follow me on Facebook, Instagram and Pinterest.
Print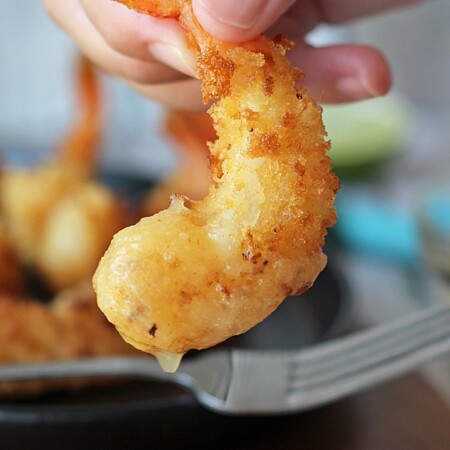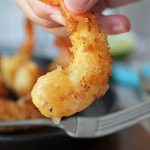 Coconut Shrimp with Spicy Pineapple Sauce
---
Author:
Total Time: 40 mins
Yield: 2-4 1x
Shrimp:
1 lb. jumbo shrimp, peeled and deveined with tail on
Salt and pepper to taste
3/4 cup flour
1 large egg, beaten
1 cup panko breadcrumbs
1/2 cup sweetened coconut flakes
Sauce:
1 can (8 oz.) pineapple chunks, with juice
2 teaspoons brown sugar
1 teaspoon lime juice
A dash of cayenne (optional)
---
Instructions
Blend all the sauce ingredients and chill in the refrigerator for 30 minutes.
Pat the shrimp dry and season with salt and pepper to taste.
Combine the panko with coconut flakes and mix well.
Dust the shrimp in the flour, dip it in the egg and coat fully with the coconut-panko mixture.
Repeat with remaining shrimp.
Over medium heat, heat up the oil until hot and fry the shrimp in batches until a light golden brown. Drain on paper towels.
Let it rest for 10 minutes then dish and serve with chilled pineapple sauce.
Enjoy!
Prep Time: 30 mins
Cook Time: 10 mins