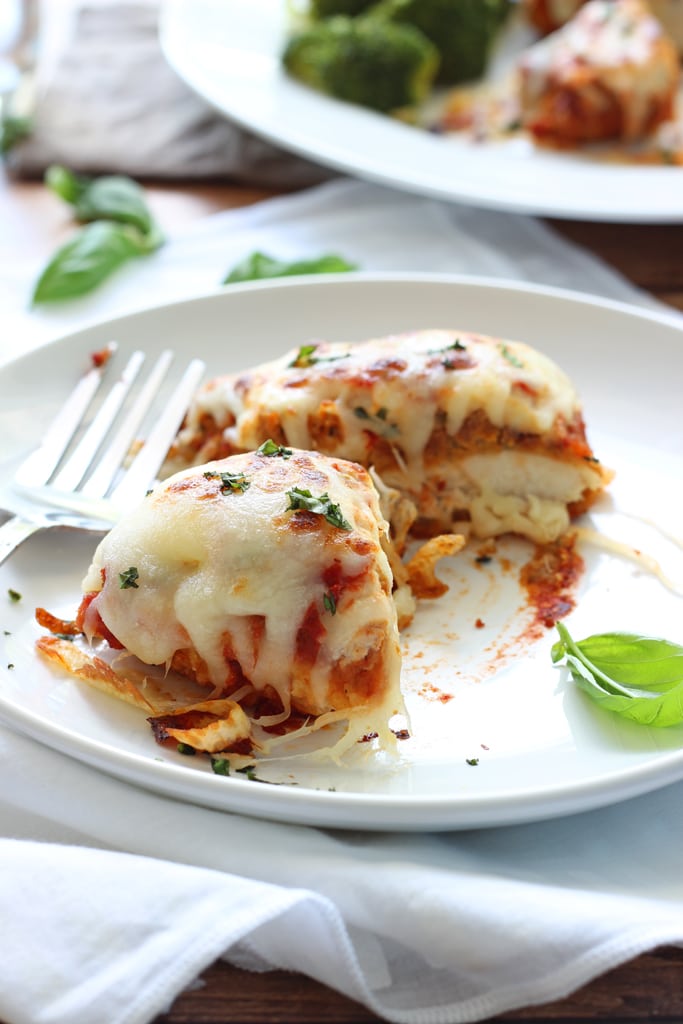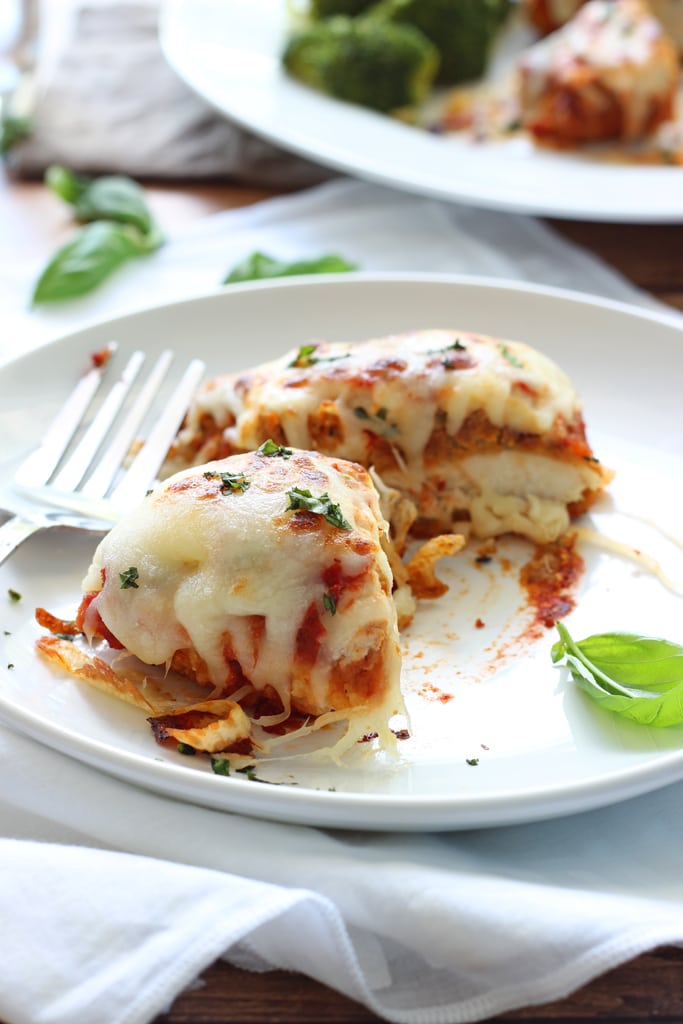 Here's a slight variation of my Parmesan and herb crusted chicken recipe posted awhile back. Just a few more steps and you get cheese and marinara sauce to make an Italian-style chicken. Eat it with pasta, on its own or however you want!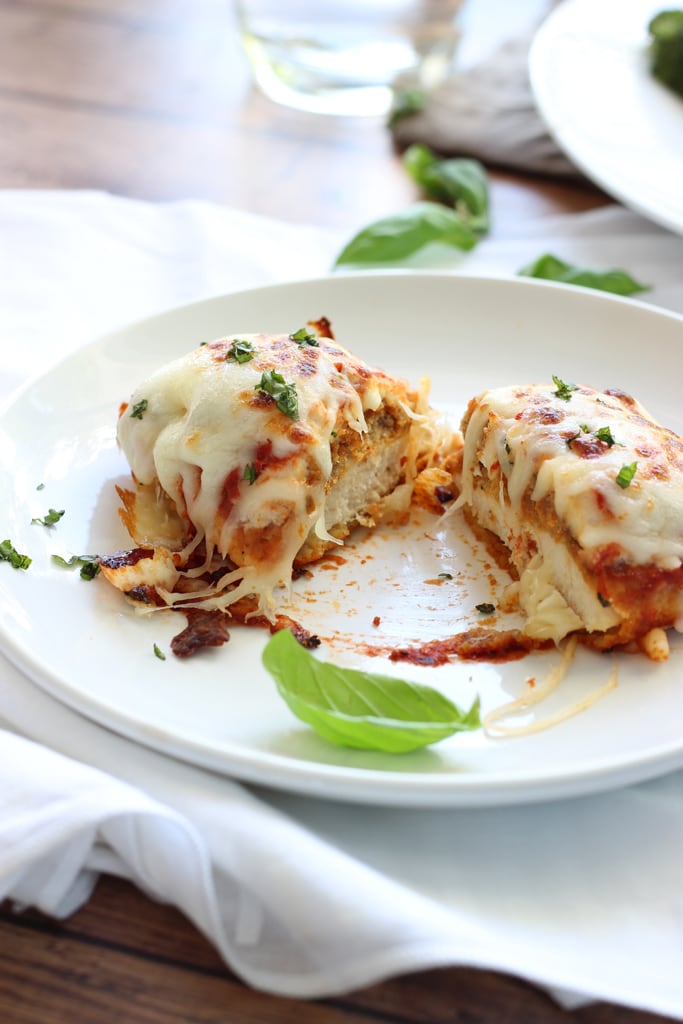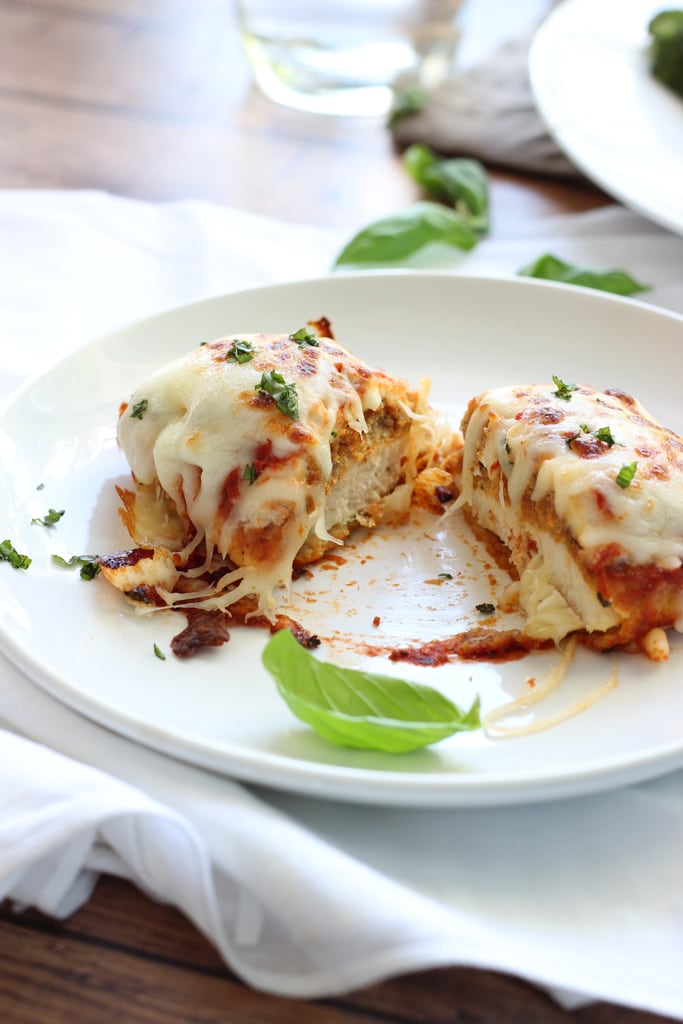 Seeing this reminds me a little of my slow cooker chicken Parmesan I made way back when my blog was a wee little lass-blog. I almost cringe to link back to it because it looks like a red blob of blobbiness rather than something you'd want to eat, but hey, we've all been there. So I figure I'll get some slack.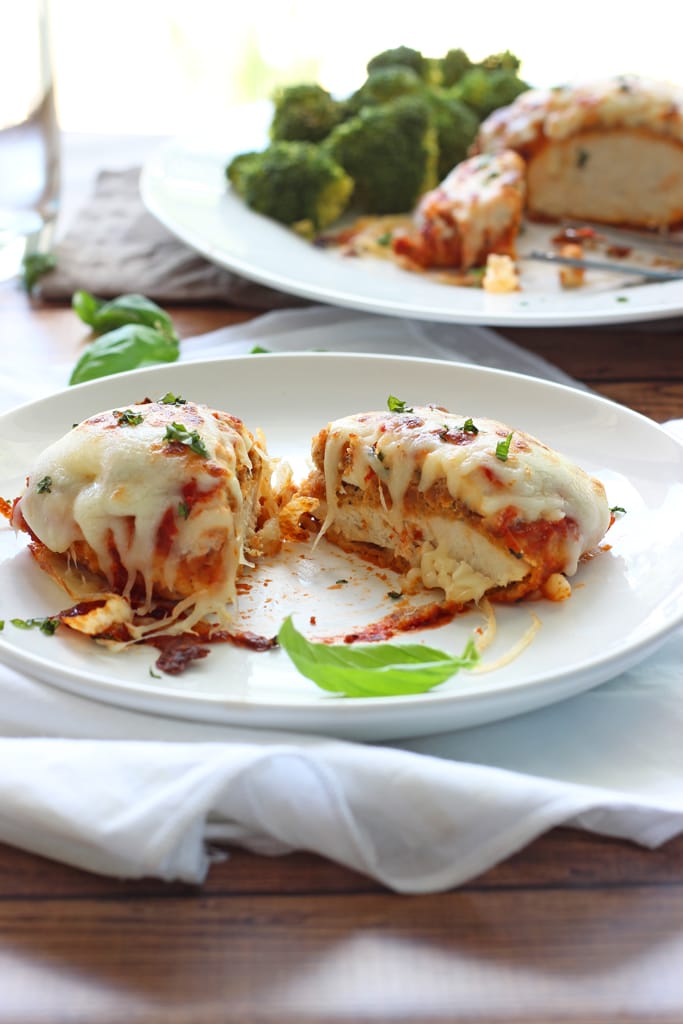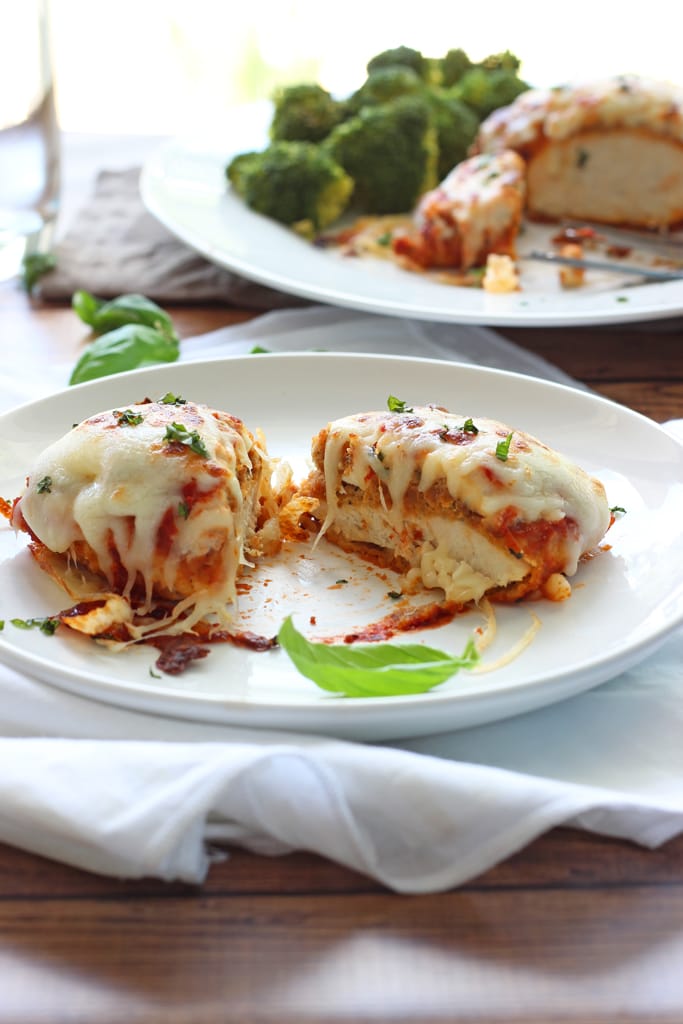 So the chicken is coated in an Italian breadcrumb mixture before it's baked until the chicken is moist and cooked and the crust is nice and crisp.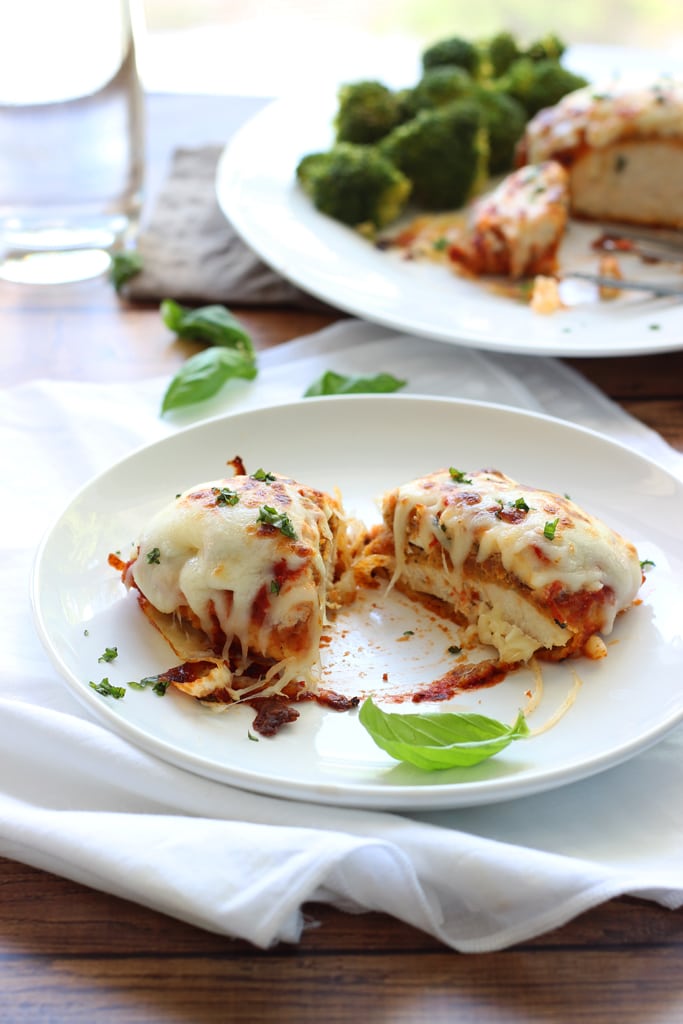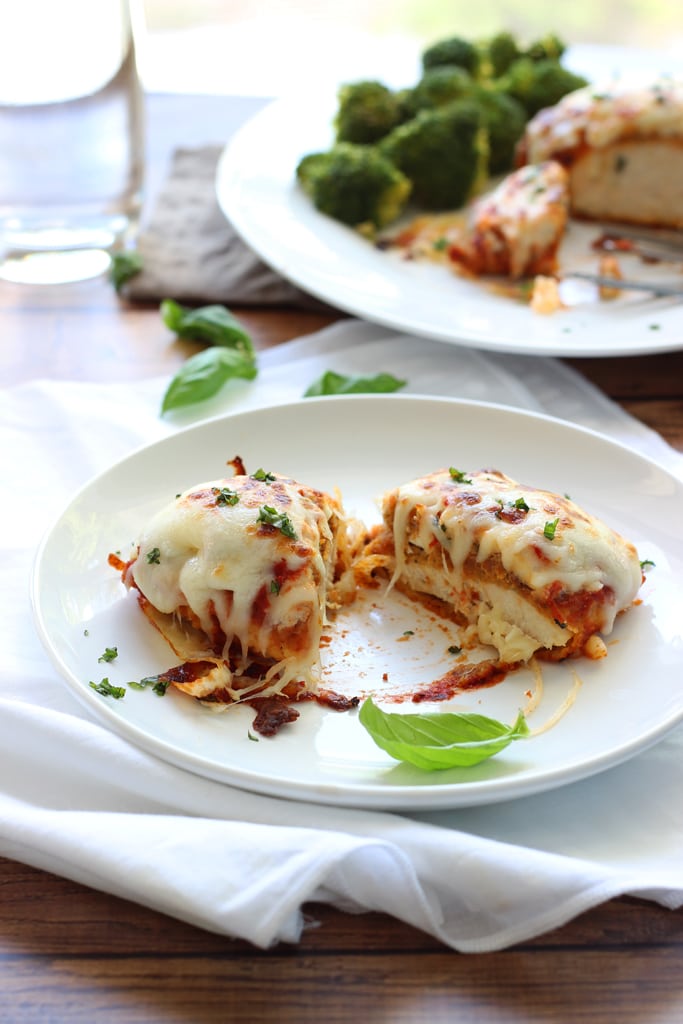 Then we'll spread some ricotta cheese on top, pour on some marinara sauce and finally add some mozzarella cheese before popping it back in the oven for some broiling. You want that mozzarella cheese to melt into a sea of cheese with some browning. Now that I think about it, it's kinda like lasagna layering on chicken.
Use store bought marinara sauce, make your own or try mine for this. Whichever kind you prefer. And enjoy!
Print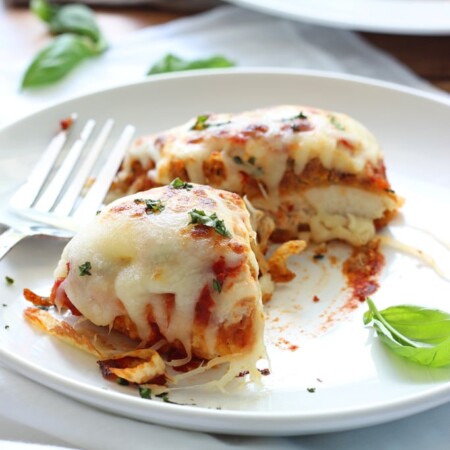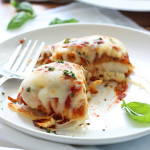 Italian Baked Chicken
---
Author:
Total Time: 35 mins
Yield: 2 1x
2 boneless, skinless chicken breasts
1/4 cup Italian breadcrumbs
2 tablespoons dried Parmesan
1 teaspoon Italian seasoning
1/4 teaspoon garlic powder
Salt and pepper to taste
1 egg, beaten
1/4 cup ricotta cheese
1/2 cup marinara sauce
1 tablespoon fresh basil, chopped
1/2 cup mozzarella cheese,shredded
---
Instructions
Combine breadcrumbs, Parmesan, seasoning, garlic powder, salt and pepper to taste
Dip chicken in egg and coat with breadcrumb mixture until fully breaded. Pat in any excess breadcrumbs
Bake at 425 degrees F for about 20 minutes or until the chicken is fully cooked and the crust is golden brown
Remove from oven and top with a layer of ricotta cheese, spreading it using the back of spoon
Follow with a layer of marinara sauce and 1/2 tablespoon basil
Top with mozzarella cheese and broil at 450 degrees F for 5 minutes
Dish and serve hot sprinkled with leftover basil leaves and Parmesan cheese
Prep Time: 10 mins
Cook Time: 25 mins