Here's a great way to get Hibachi noodles at home with half the cost. With noodles sautéed in butter, garlic, soy sauce, teriyaki sauce, sugar and sesame oil, this is one of the creamiest Asian-inspired noodle dish you'll find.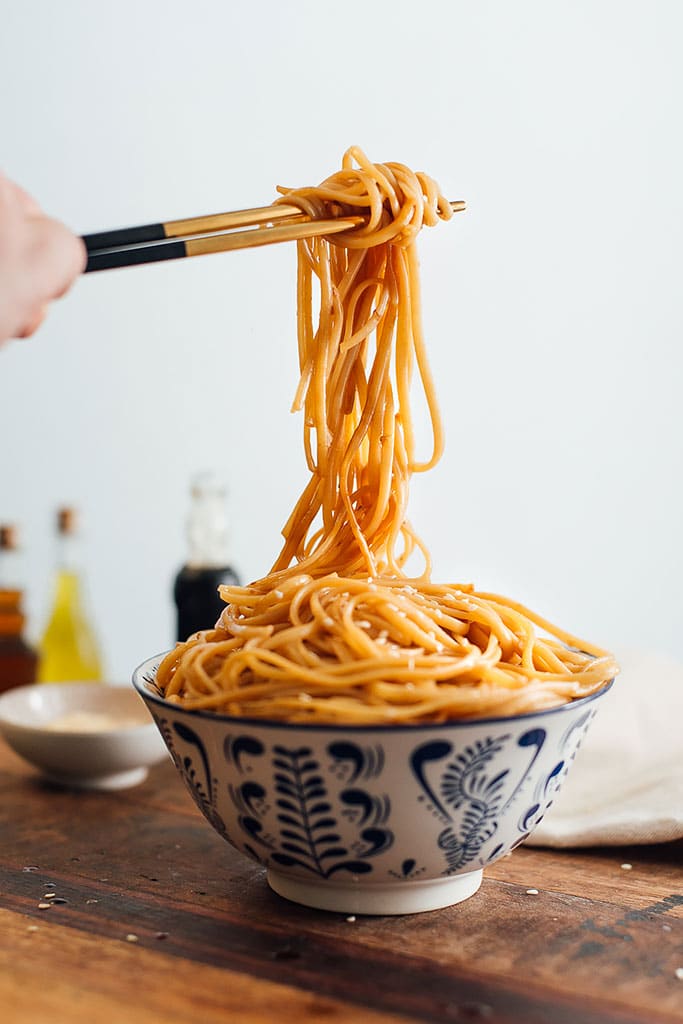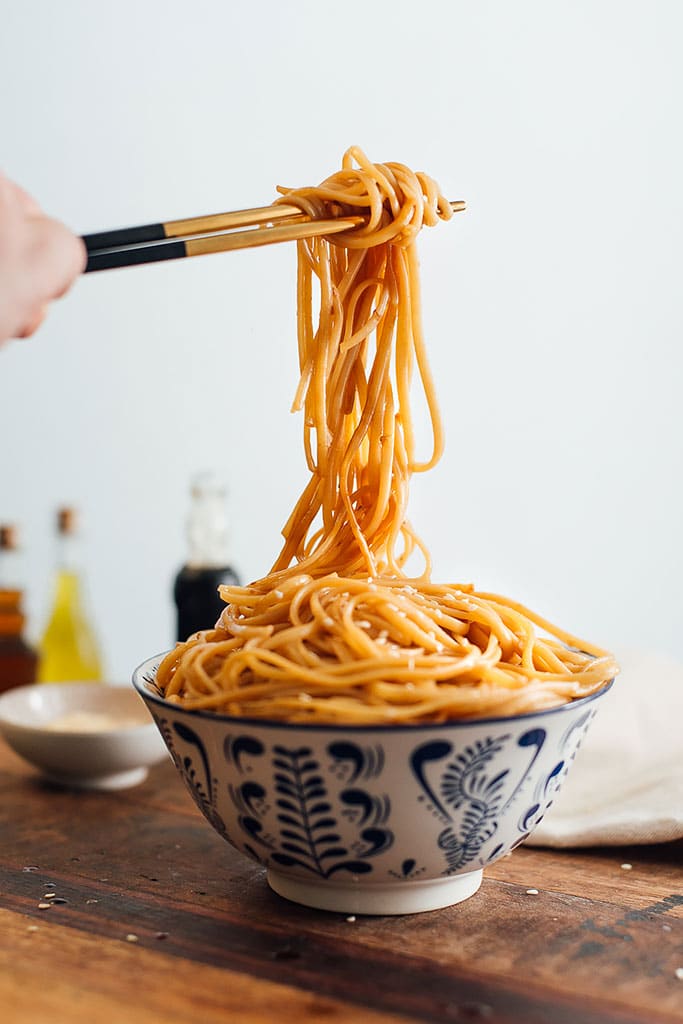 After trying out a recipe for Hibachi rice with yum yum sauce, we'll be continuing the hibachi experience. So today we're making some Hibachi noodles. Keep in mind, I'm basing this off what my eyes told me after countless Hibachi dinners, so it might not be 100% accurate and different hibachi places might have some variations.
After several trips over many years, I've come to realize what makes the noodles so addictive and special. The butter. There's just tons of it. And this makes for the creamiest Asian-inspired noodle dish you can eat.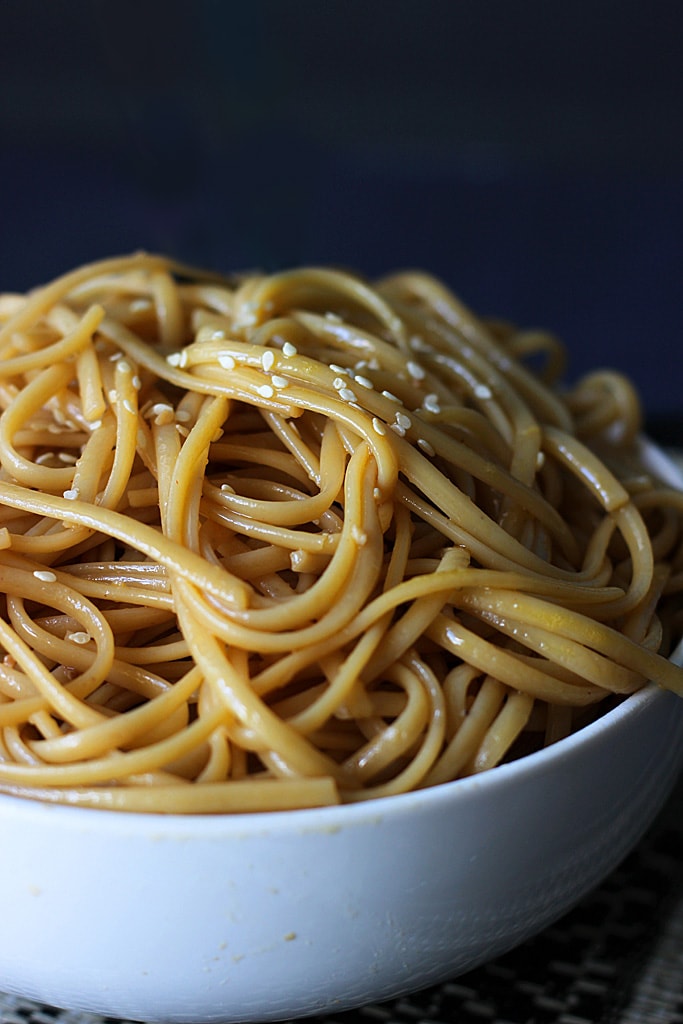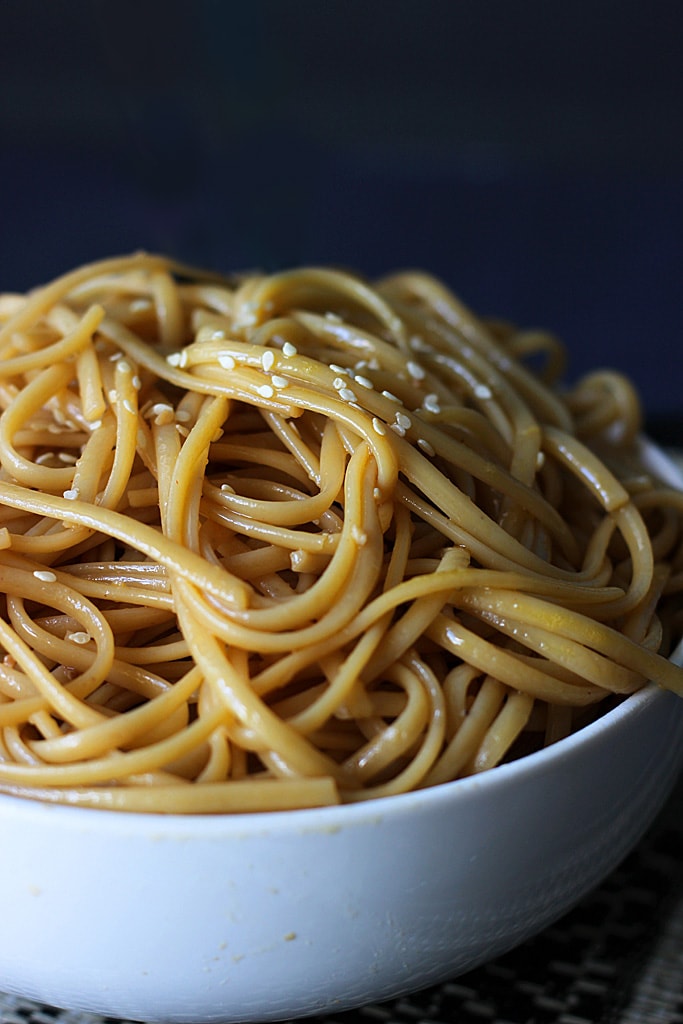 Bad for you I know. But once in awhile, let's indulge. Hibachi rice with yum yum sauce was a popular post for me back when the blog was first starting out and I couldn't figure out why other stuff wasn't doing as well.
Now I get it. People love the food and want to try saving money by making their favorite parts at home. So if the noodles are your favorite part about hibachi, let's start!
How To Make Hibachi Noodles (1 Min)
It seems deceptively easy but who knows. I know there's copious amounts of butter and then some garlic. Then in went the linguine (I'm not sure what noodles they use at your Hibachi place but at Kobe's Japanese Steakhouse it looks suspiciously like linguine…small in width but not as wide as rice noodles and flat) and some thin, watery black sauce that looks suspiciously like soy sauce but isn't as salty. Or maybe the saltiness is balanced out by the sugar that follows.
I'm beginning to suspect that black sauce is a mixture of some kind; soy sauce and maybe something with teriyaki sauce elements. When someone asked at my table, they said it was Coca-Cola. Uh-huh, Back to the cooking: sugar, salt and pepper and more mixing and finally it's heaped onto everyone's plate and topped with sesame seeds. And if you want to give it some kick, toss in a few red pepper flakes.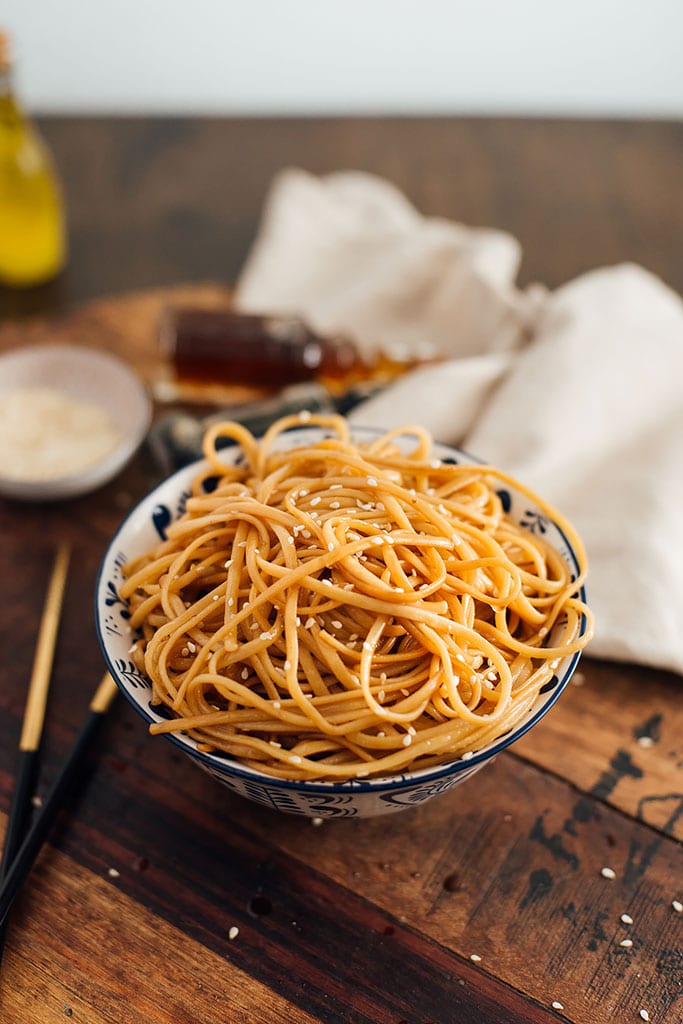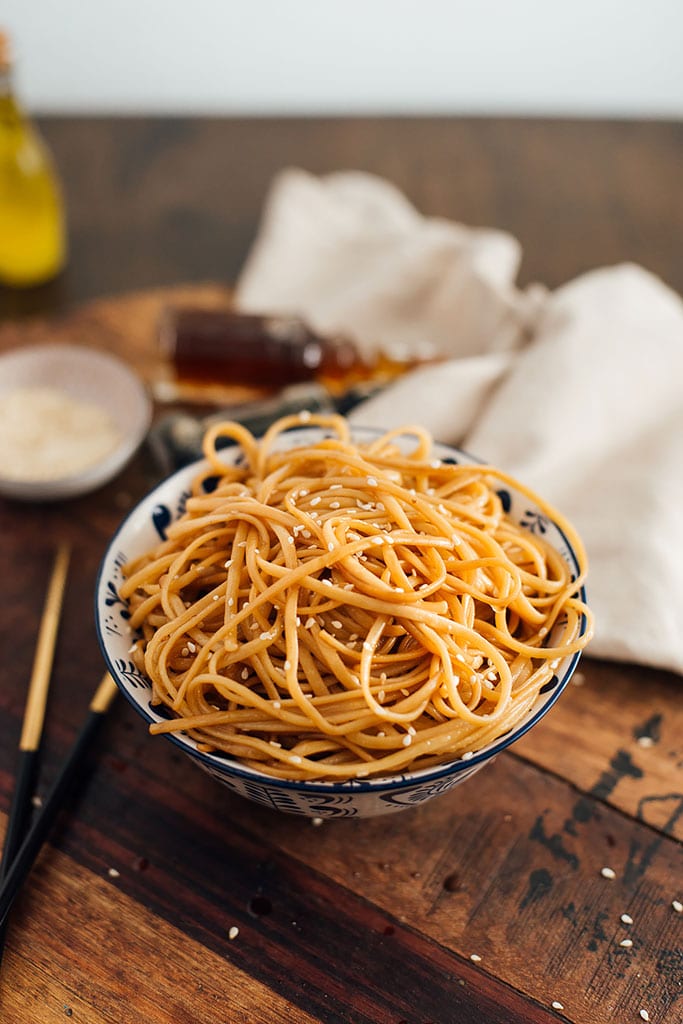 Well, that's my take anyway. If you know any better or if you are/were a Hibachi chef in training and don't mind divulging the secrets, I'm all ears. Give it to me! For now, this is the best I can do. Since I don't have those fancy grill thingies they have at hibachi places, I cooked mine in a wok big enough to handle the mixing of the noodles. You won't get the slightly charred and mixed flavor from all food being cooked in one place (rice, meat, noodles) but it works.
Simple. Delicious noodles.
MORE HIBACHI RECIPES TO TRY
♡ Did you make this recipe? Please give it a star rating below! For more quick & easy recipes, FOLLOW ME on Facebook, Instagram and Pinterest.
Print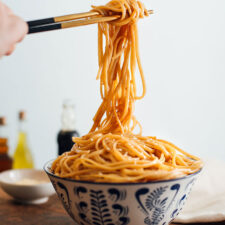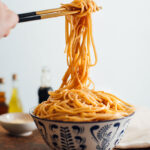 Hibachi Noodles
---
Author:

Prep Time:

5 mins

Cook Time:

20 mins

Total Time:

25 mins

Yield:

4

–

6

1

x
♡ Affiliate disclosure: As an Amazon Associate, I earn commissions from qualifying purchases from Amazon.com. You can learn more about it here.