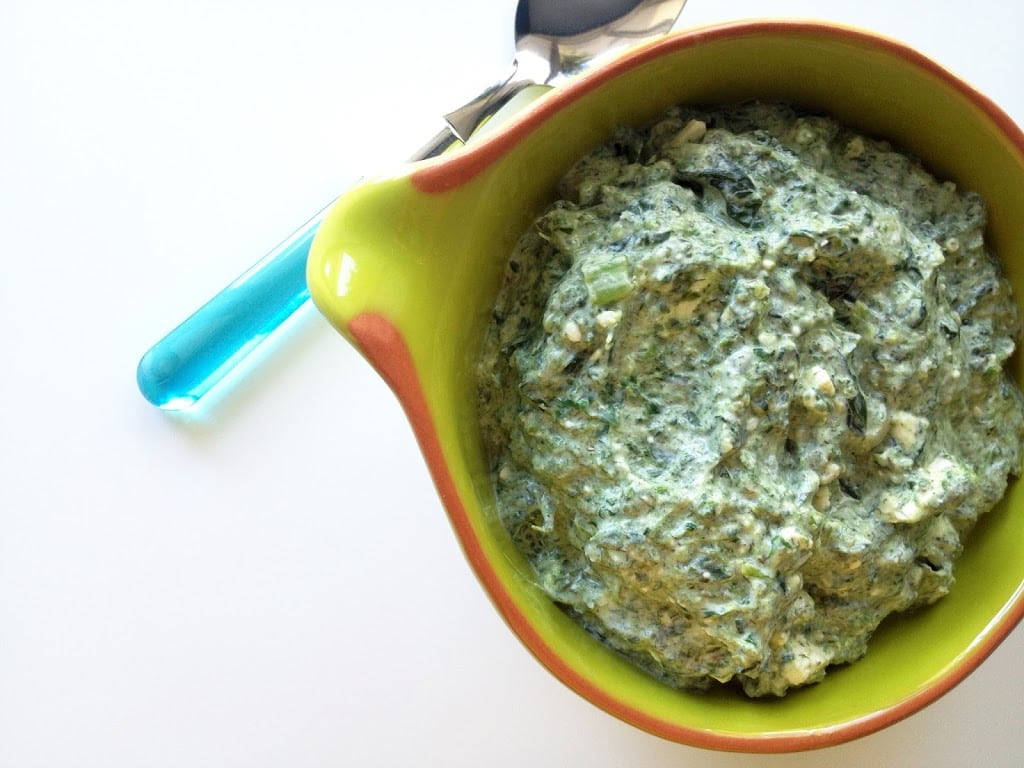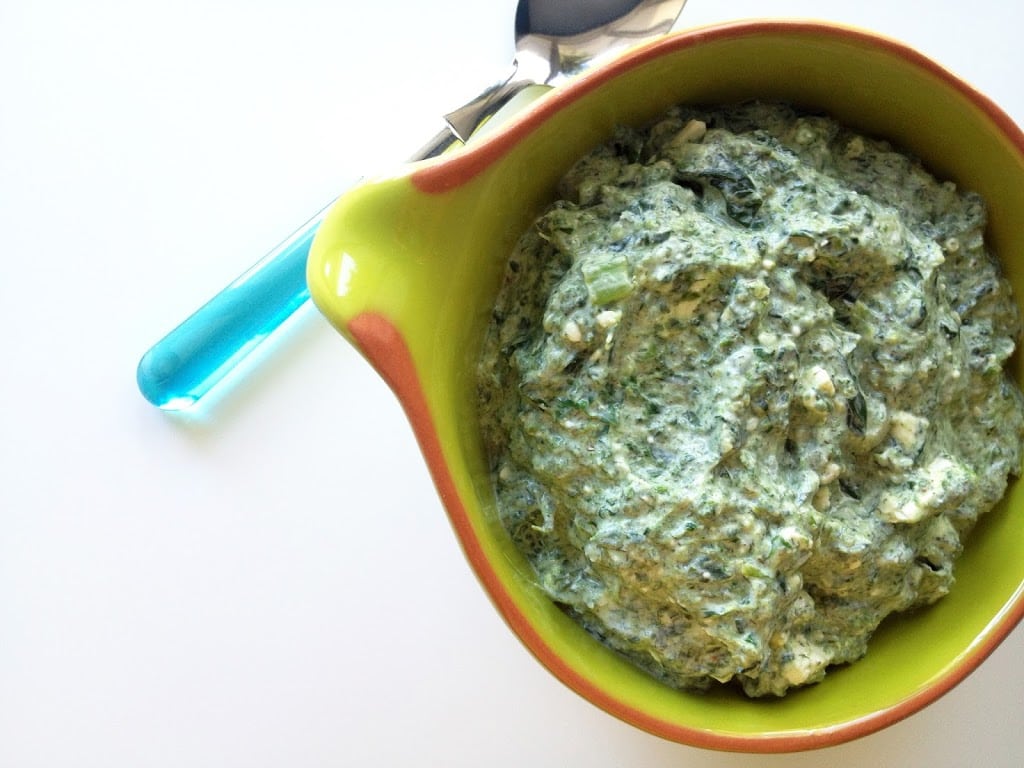 Here's a healthy spinach dip that takes its flavor cues from Greek Spinach Pie, also known as Spanakopita. It's easy to make and goes well with anything, particularly pita bread or chips. The dip is a little on the sour side from the dill and Greek yogurt, but those that know what to expect should like it well.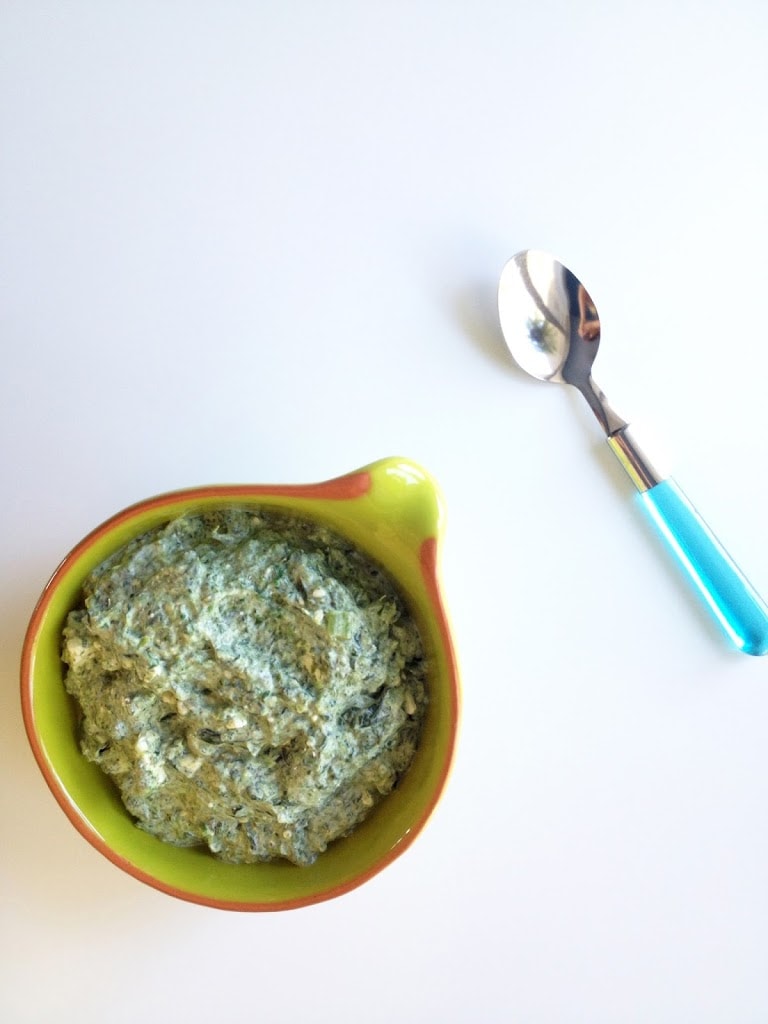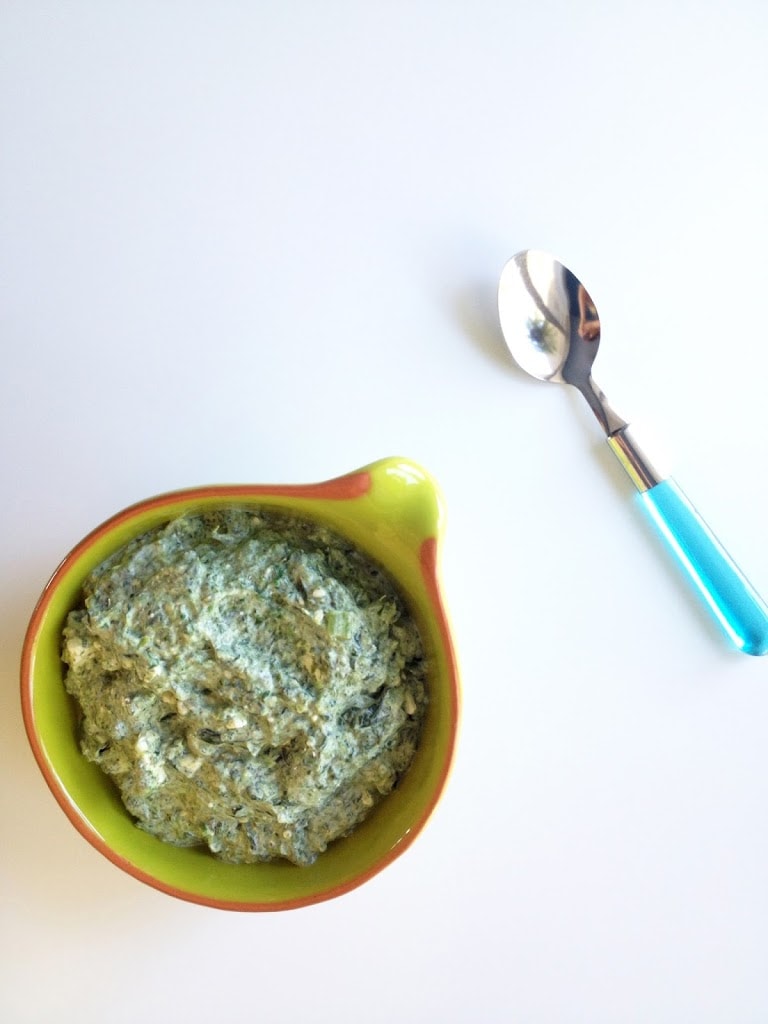 I've been pining for spinach tacos for over three years now since first having it in North Carolina but they seem to be a rarity in Florida. So I heated up this dip and threw it into hard shell tacos for a quick Sunday dinner of Greek Spinach Tacos, a cross-cultural meal that worked out well but caused a great deal of confusion with Mr. Cooking Jar. I promised him regular spinach tacos with all the Mexican fixings one day, which I'll be posting here.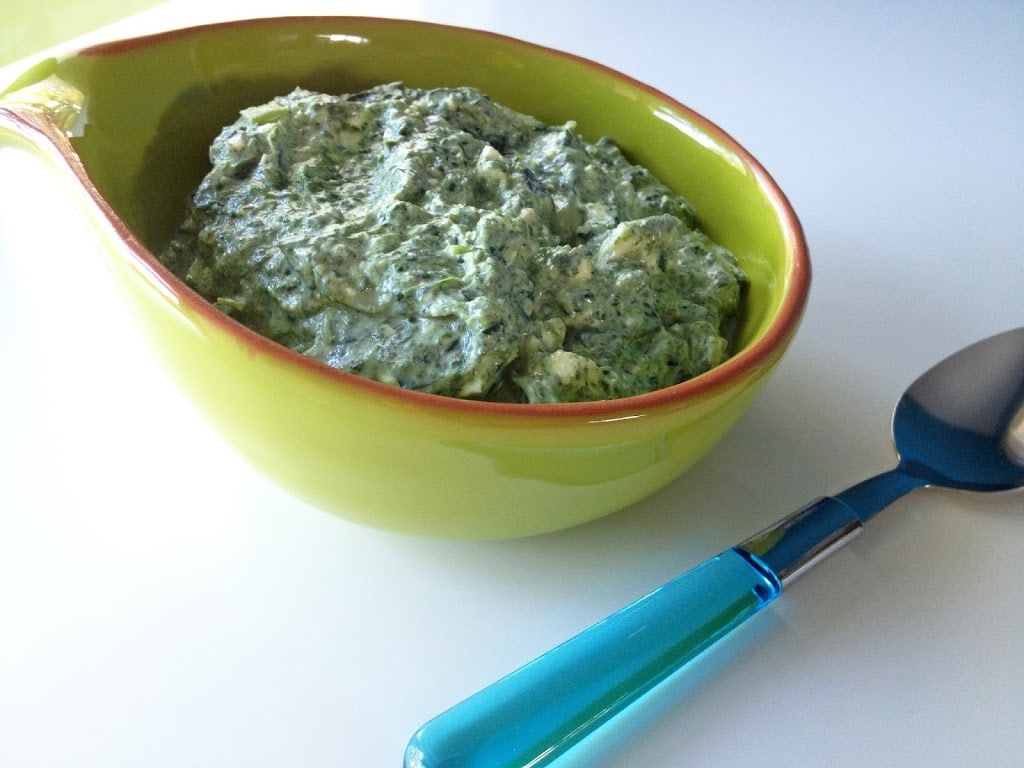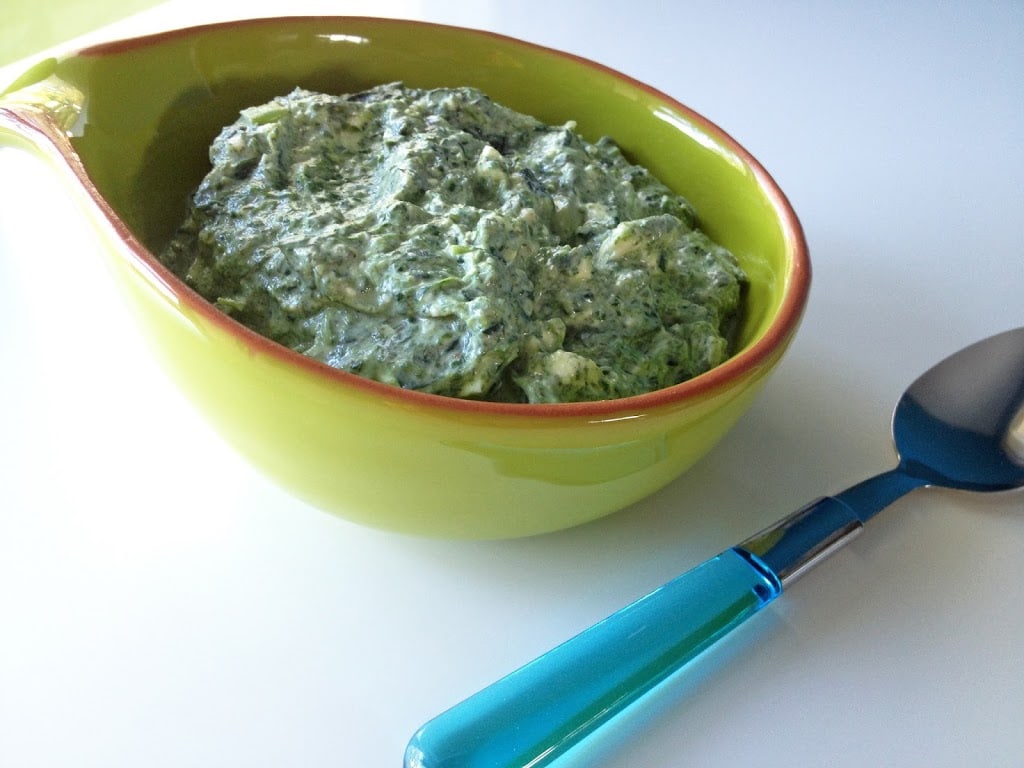 If you've read along, you know I have an obsession with all things spinachy, incorporating it into dinner in various forms such as Spinach Raita or Indian Creamy Spinach (Palak Paneer). Perhaps one day I'll attempt Spanakopita and hope the baking part doesn't backfire. In the meantime, enjoy this almost no-cook dip!
Print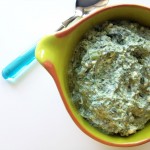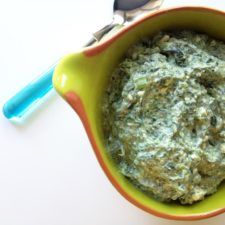 Greek Spinach Dip
---
12 oz

spinach leaves

1 cup

Greek yogurt

1

shallot, sliced thinly

1 1/2 teaspoons

garlic, minced

4

green onions, sliced

1/2 cup

feta cheese

1 teaspoon

lemon juice

2 tablespoons

fresh dill, chopped / 3 tablespoons dried dill

1/2 teaspoon

nutmeg powder
Salt and pepper to taste
---
Instructions
Over medium high heat, saute shallots, green onions and garlic until fragrant
Add spinach and stir to combine, cooking for 2 minutes
Blend the spinach mixture into a rough puree in a food processor or blender. Transfer to a mixing bowl
Add lemon juice, yogurt, feta cheese, dill, nutmeg and salt and pepper to taste and mix thoroughly
Dish and enjoy