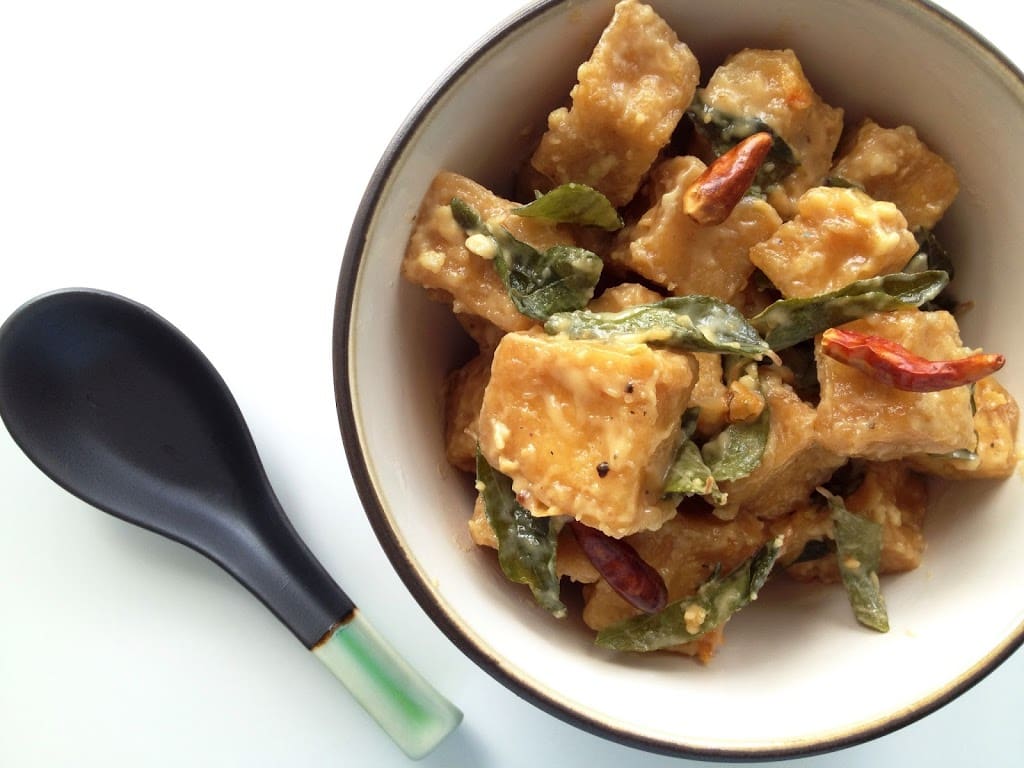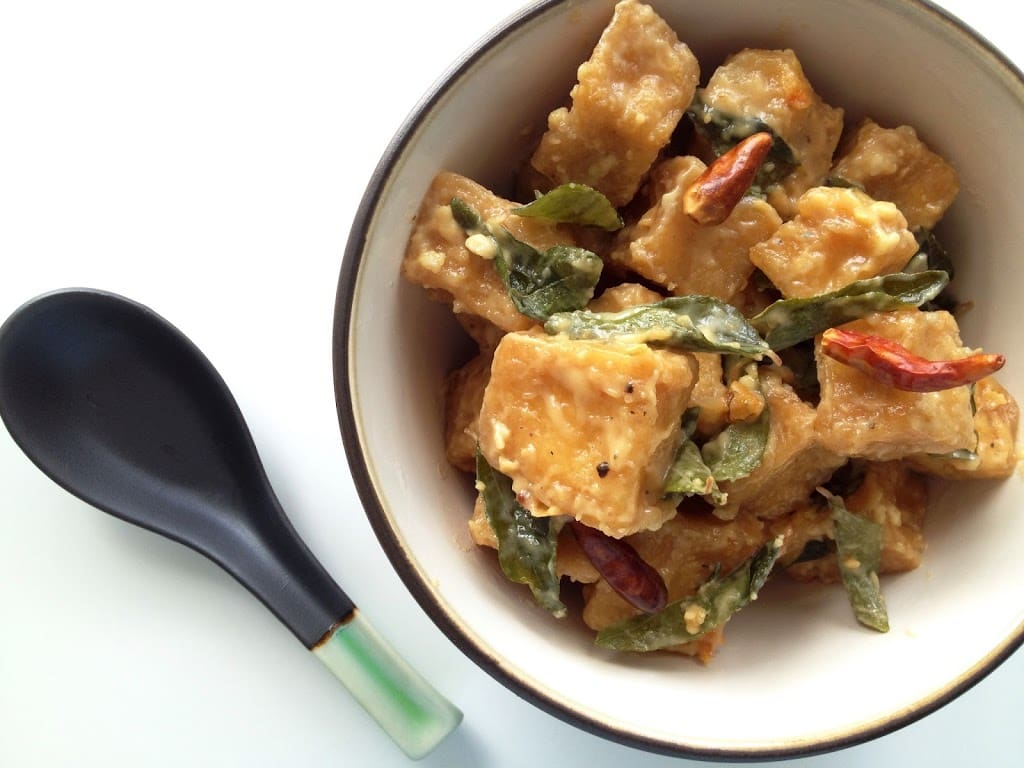 One of these days I will post a recipe for Butter Prawns, a dish that's amazingly decadent and loved by many. In the meantime, this slight adaptation of the ingredients to deep-fried tofu cubes yields a creamy sauce which is deliciously absorbed by the tofu.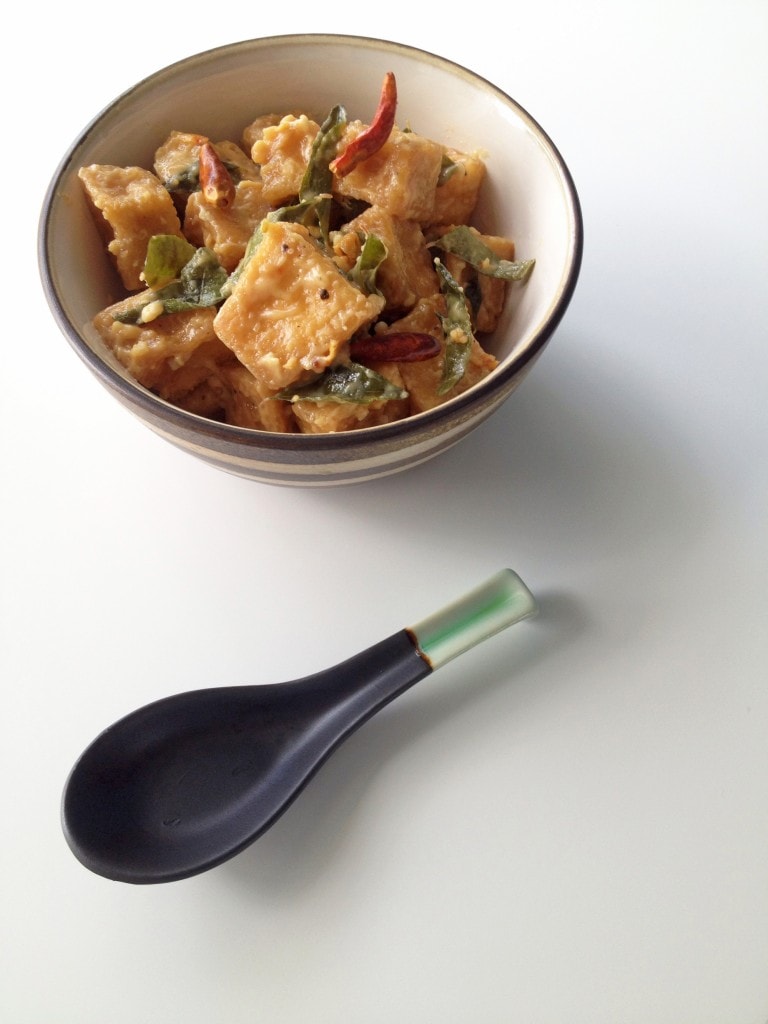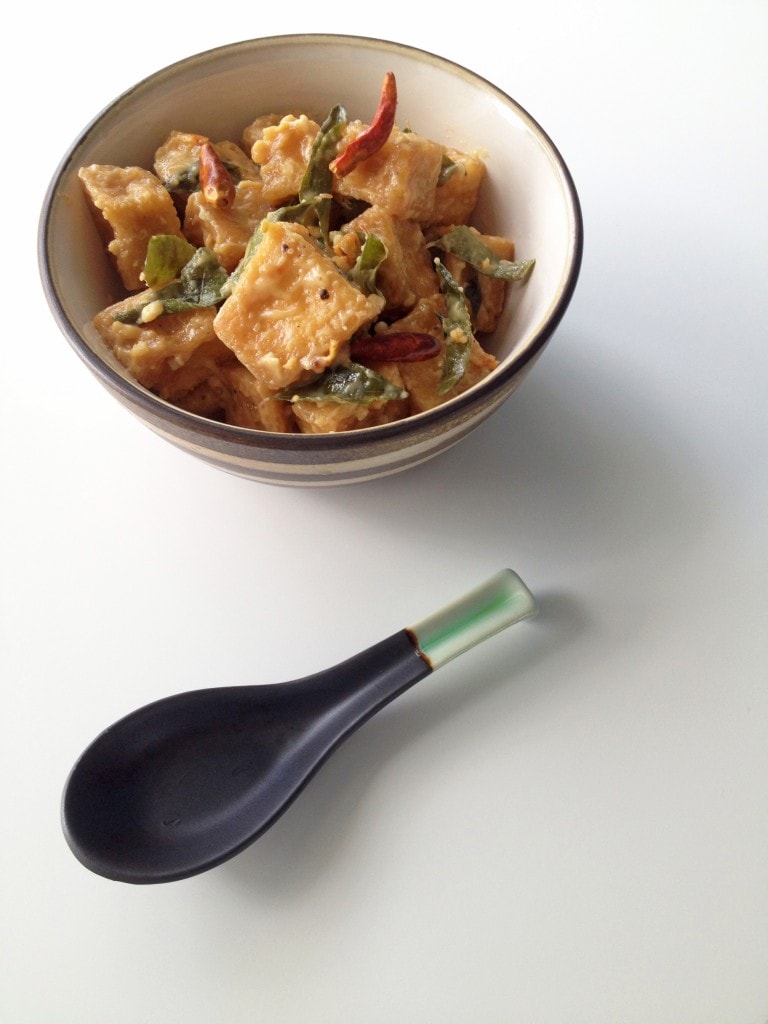 For this recipe, you will need firm tofu with skin which you can find in local Asian grocery stores or even mainstream stores like Target. The base of the flavor which is a combination of butter, bird's eye chili, curry leaves and evaporated milk results in a creamy sweet sauce with hints of spice mixed with the lovely aroma of fresh curry leaves.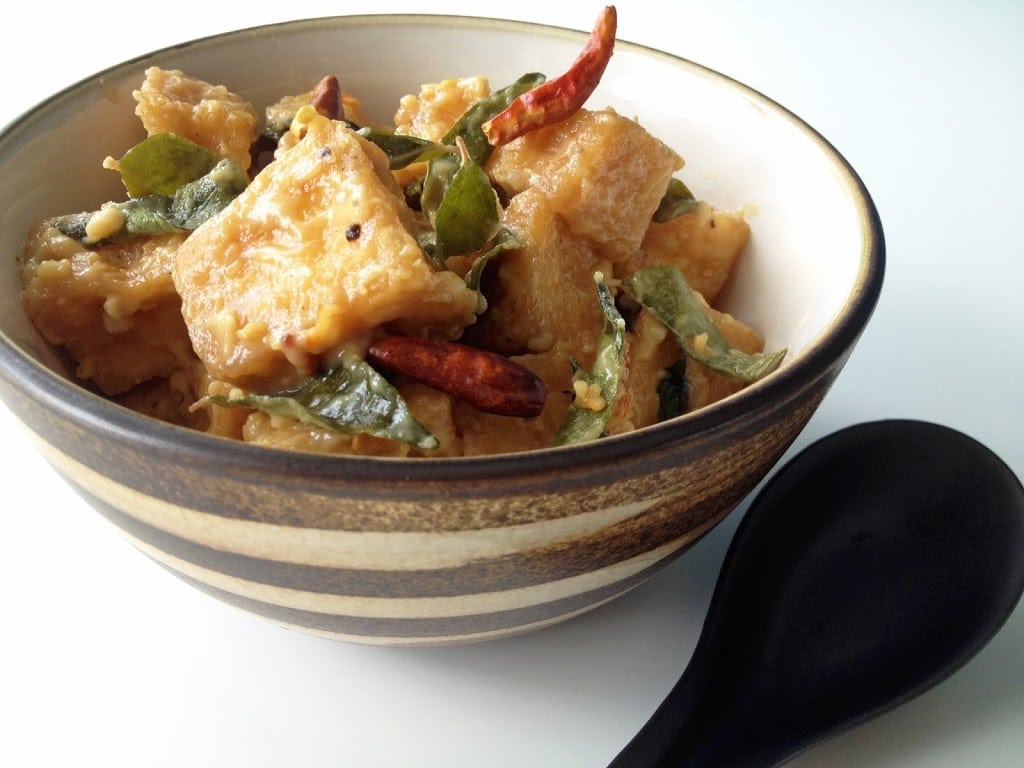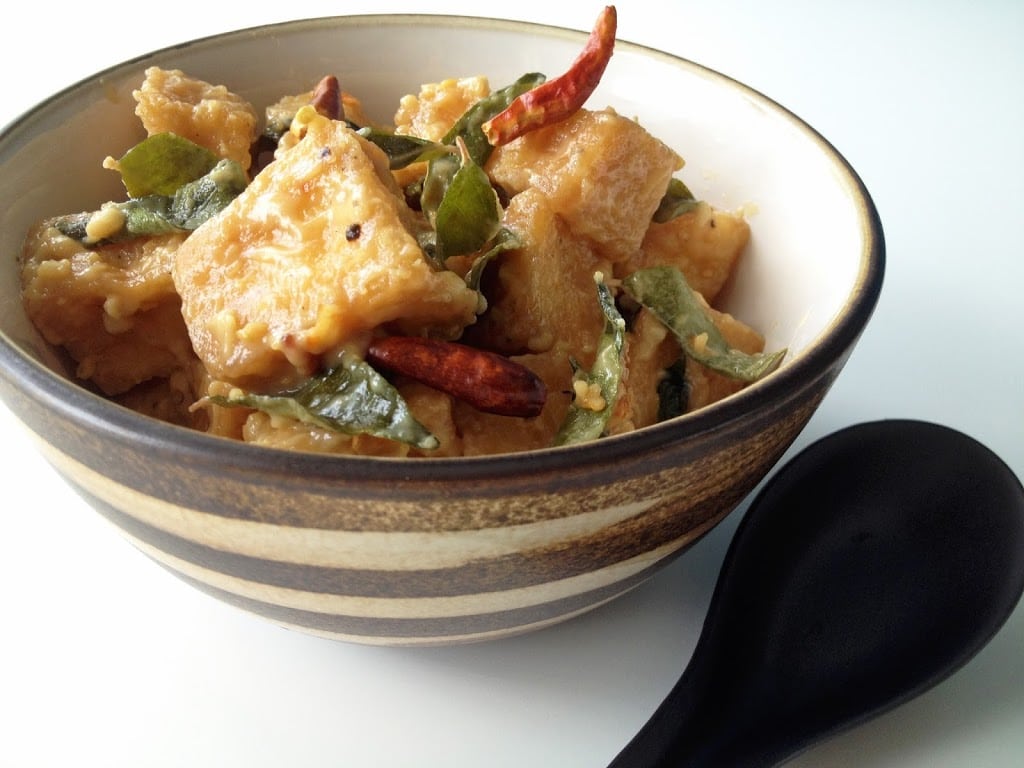 Make sure to use evaporated milk, or anything close to it. Regular milk will just curdle but evaporated milk can stand the high heat.
Aside from Hotplate Tofu, this is one of my favorite ways of preparing tofu. Enjoy!
Print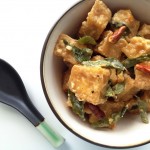 Creamy Butter Tofu
---
1 package firm tofu (14 oz.), cut into 1″ cubes
2 tablespoons cornstarch
2 tablespoons flour
1 teaspoon salt
1/4 teaspoon black pepper
Sauce
1 teaspoon garlic, minced
3 sprigs curry leaves
4 bird's eye chilies
1/2 cup evaporated milk
1 tablespoon butter
1 teaspoon sugar
Salt and pepper to taste
---
Instructions
Make sure to fully drain the tofu from the pre-packaged liquid it comes in
Combine the cornstarch, flour, salt and pepper and dredge the tofu with the mixture
Over medium high heat, deep-fry the tofu in batches until crispy and golden brown. Drain on paper towels and set aside
In a separate pan over medium high heat, melt butter over medium heat and saute garlic, curry leaves and chilies until fragrant
Pour in milk, sugar, salt and pepper to taste and simmer for 5 minutes
Add tofu and stir to coat, allowing the tofu to fully absorb the sauce
Dish and serve hot