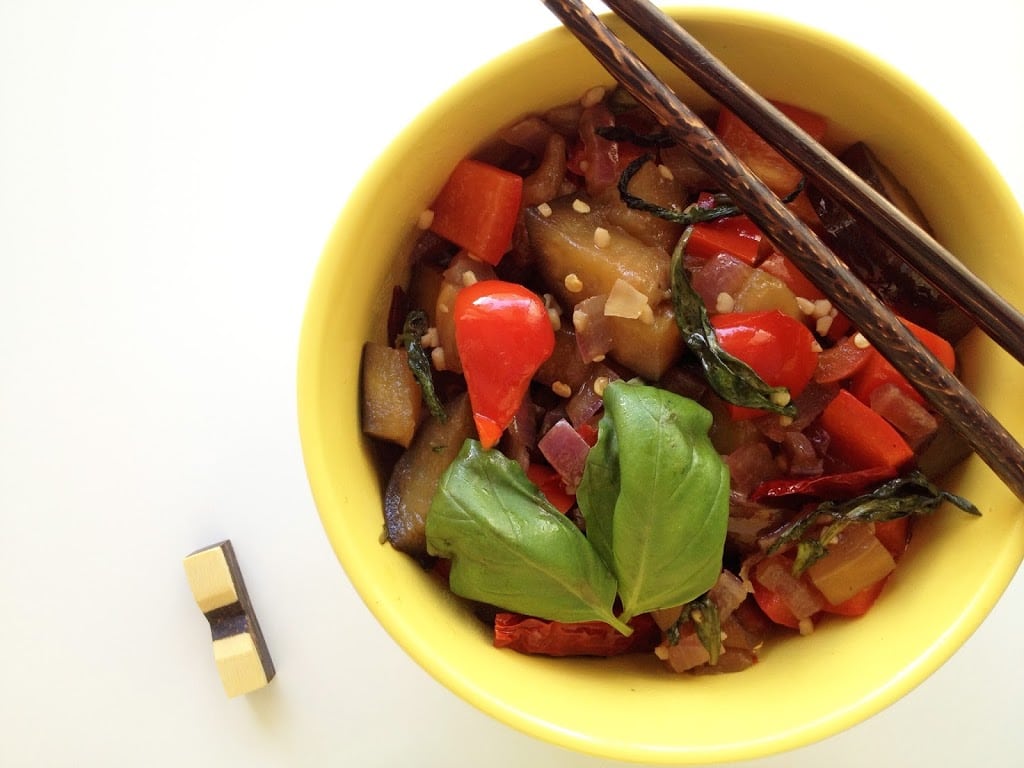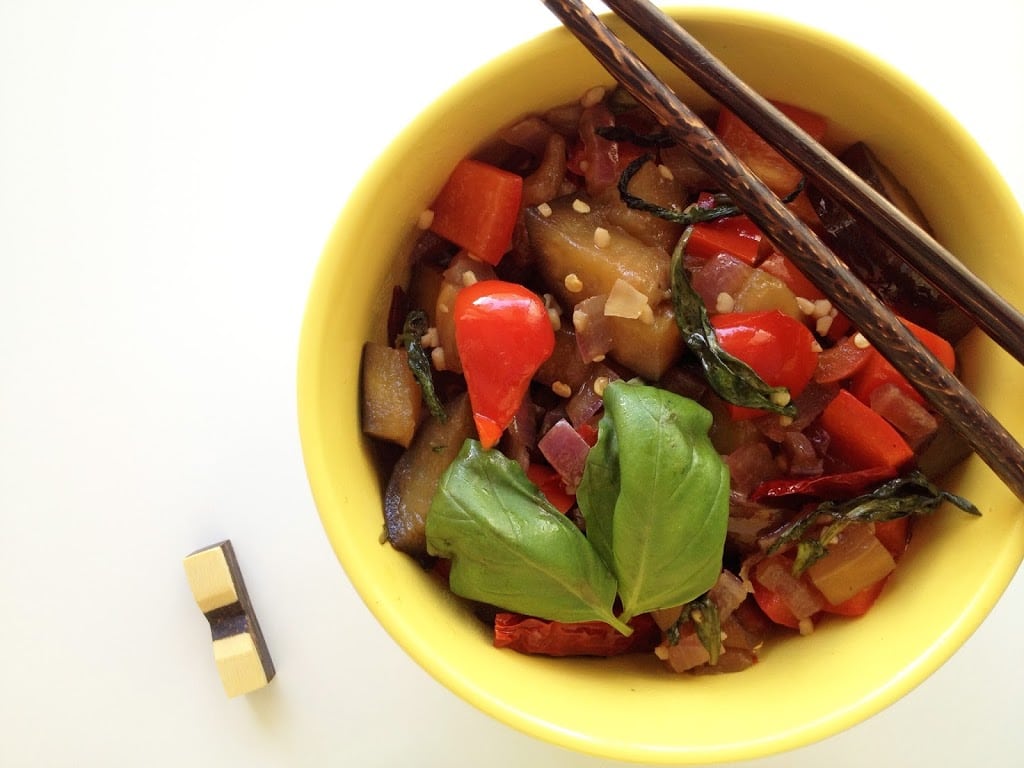 Eggplant which is also known as aubergine or brinjal doesn't grace our table as much as it should. In fact, I have not touched it since making my
Eggplant Parmesan
but there are some recipes that make it bearable, tasty even. This is one such recipe where the infusion of fresh basil leaves and a sweet and tangy sauce compliments the eggplant well.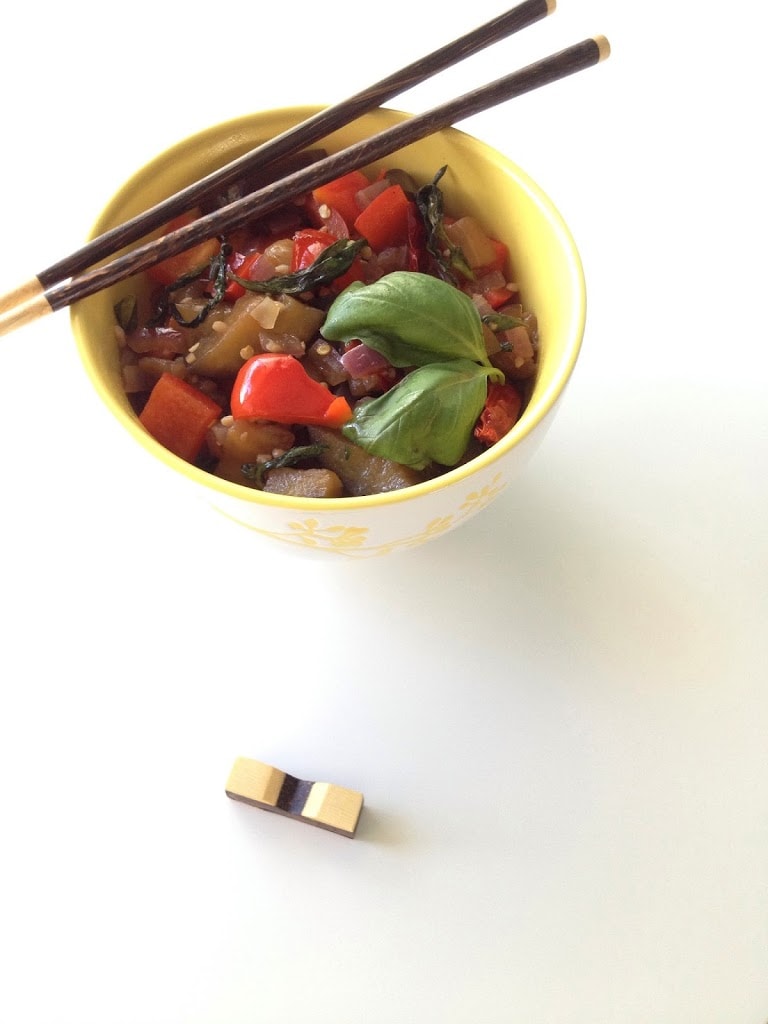 The trick is to not overcook the eggplant to prevent it from being a slimy, sloppy mess so use proper discretion on the timing and eyeball it. Keep the skin on as I read somewhere that this is where the nutrients lie.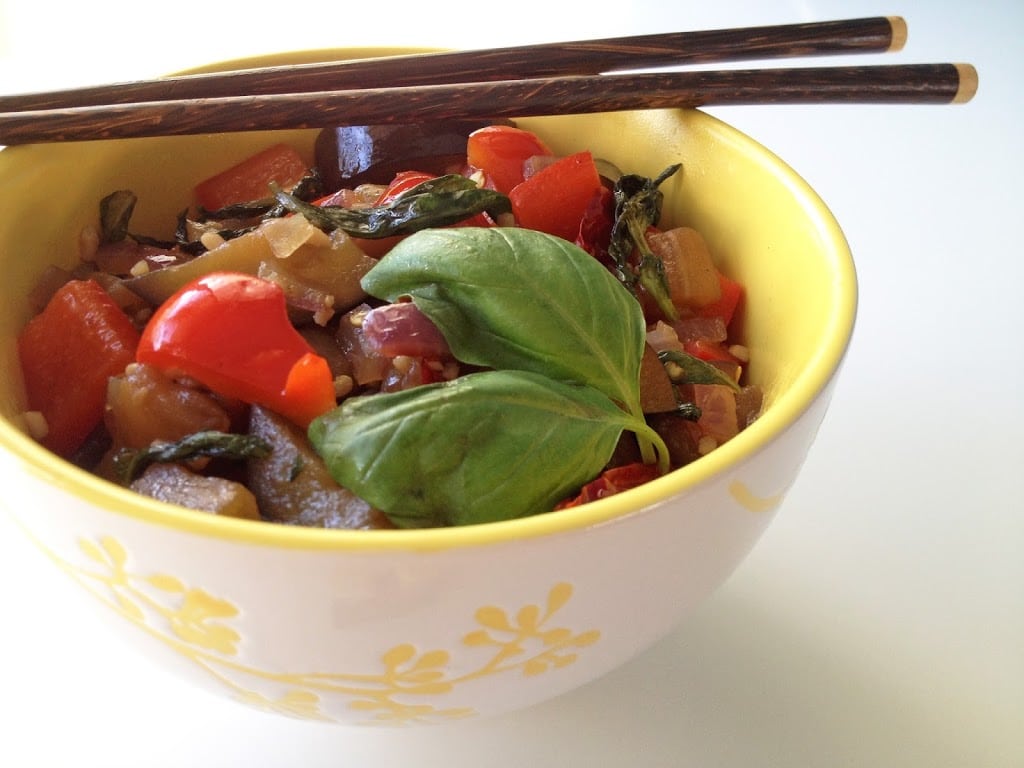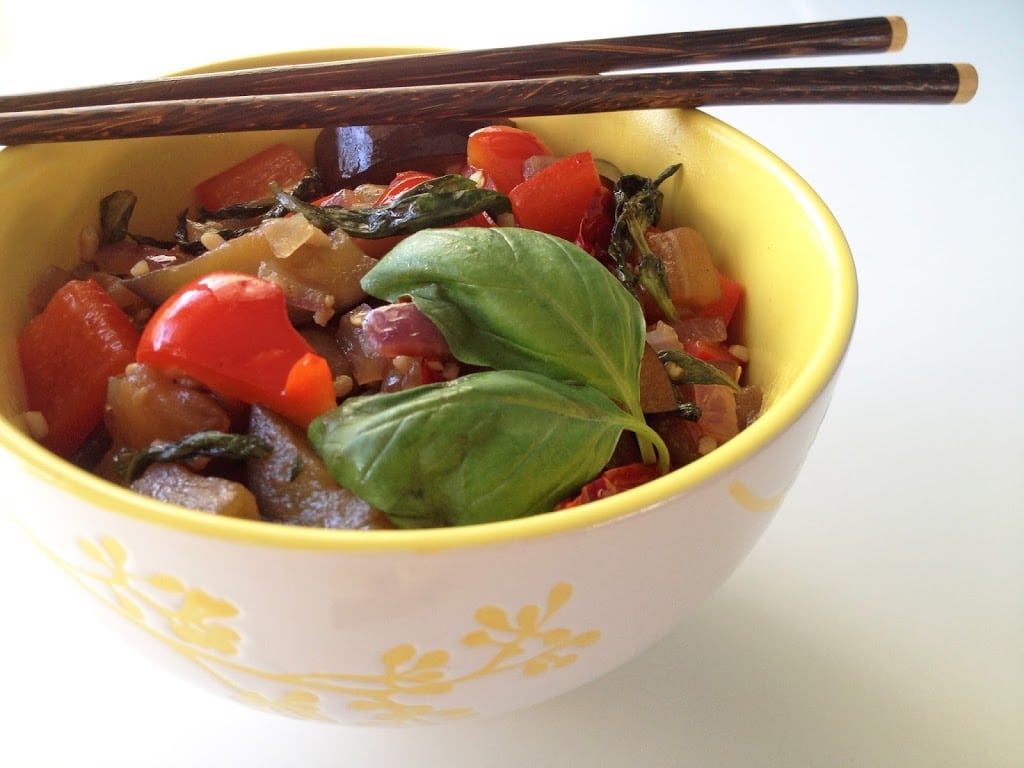 Whatever your stance towards eggplant, it is versatile enough as a vegetable to assume many forms across multiple cuisines; the Greek Moussaka, the French Ratatouille, the Arabian Baba Ghanoush and the Indian Baingan Bharta, some of which I will be attempting to cook in the near future.
Print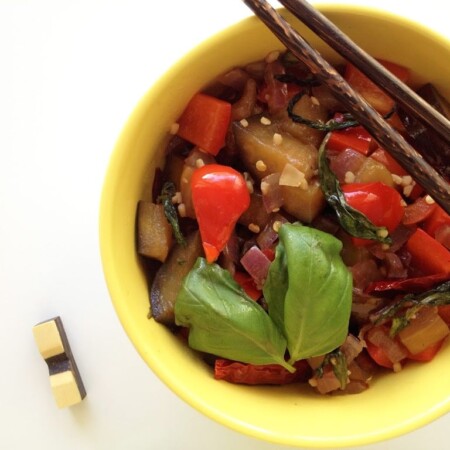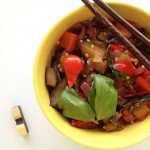 Eggplant and Basil Stir-Fry
---
1 medium eggplant, cut into bite-sized pieces
1/2 red onion, chopped
1 1/2 teaspoons garlic, minced
1 red bell pepper, seeded and chopped
4 dried chilies / 1/2 teaspoon red pepper flakes
1/2 cup fresh Thai basil / sweet basil
Sauce
1 tablespoon thin soy sauce
1 tablespoon fish sauce
2 tablespoons oyster sauce
2 tablespoons brown sugar
1 tablespoon lime juice
---
Instructions
Combine the sauce ingredients and set aside
Over medium high heat, saute onions, garlic and chilies until fragrant
Add eggplant and toss to combine, stirring for 3-5 minutes or until the eggplant is soft
Pour in the sauce and stir to mix for 1 minute
Add bell peppers and toss, cooking for 1 minute
Remove from heat and fold in the basil leaves
Dish and serve hot