This creamy homemade Velveeta mac and cheese are what cheese dreams are made of. Enjoy the comforting mac and cheese from your childhood.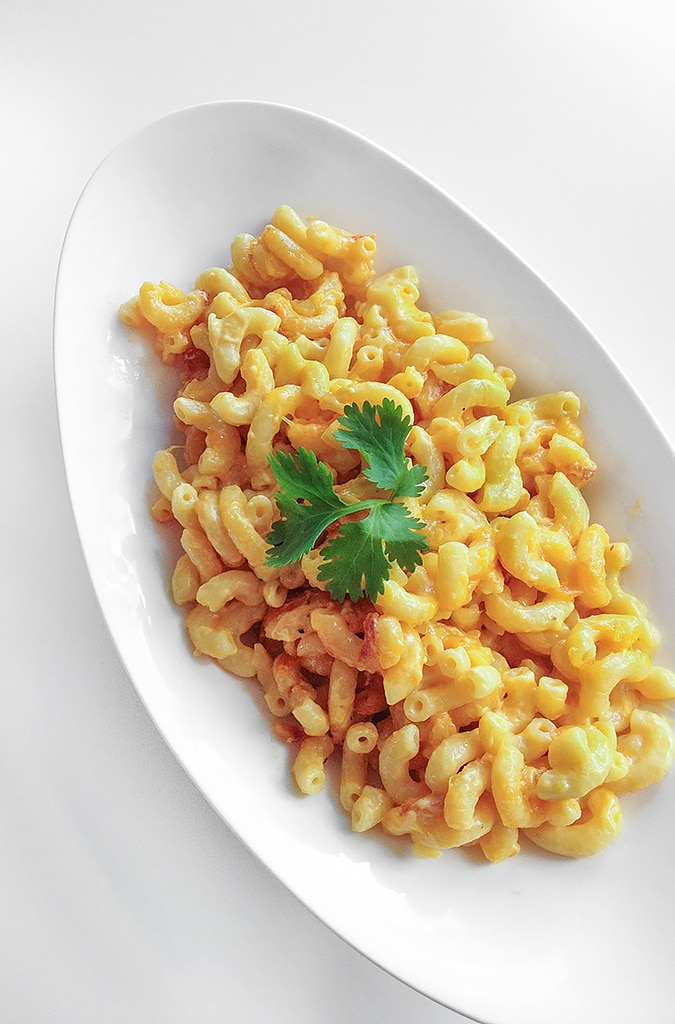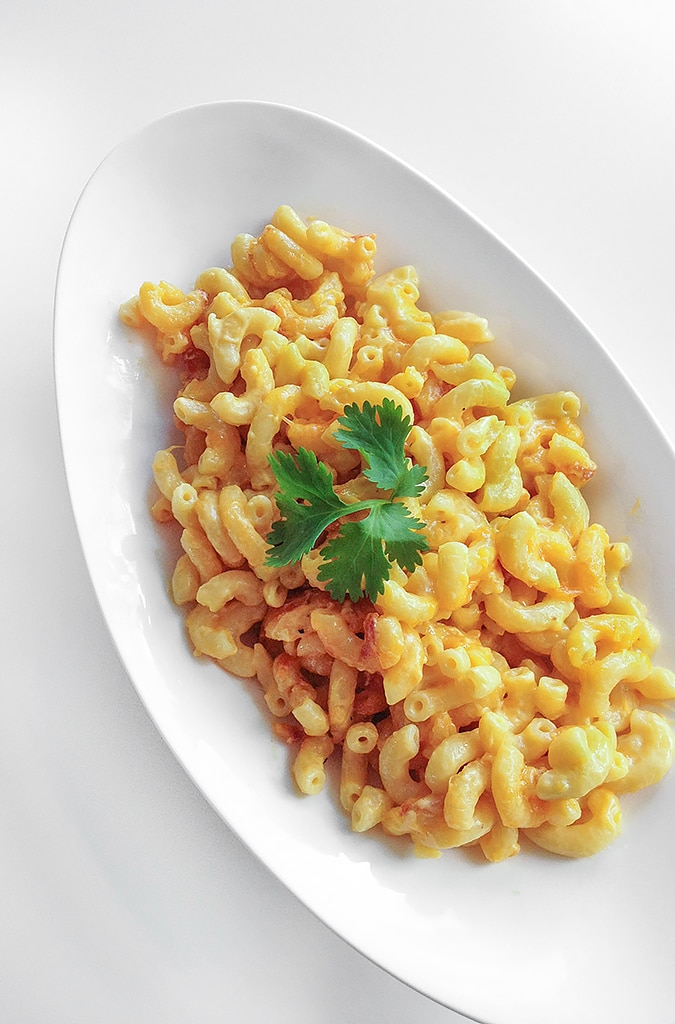 There are so many versions of mac and cheese floating around. You've probably tried a few of them and picked out a favorite by now. I've come to realize that Velveeta mac and cheese is one of the easiest, cheesiest macaroni and cheese recipes to make.
It's a step up from the boxed instant stuff but still qualifies as homemade and kids go crazy over it. Velveeta melts so beautifully into an easy, cheesy mac and cheese sauce. If you prefer making a cheese sauce from scratch, try out this version of bacon jalapeno mac and cheese. And if you like strong smoky flavors, I also have chili mac and cheese and chipotle chili mac and cheese.
But getting back to a no-frills, simple, easy-to-make mac and cheese recipe that's a hit with the kids, let's start cooking.
What Is Velveeta?
Velveeta is a popular creamy, soft, and processed American cheese with a mild flavor and distinctive orange color. It's sold in blocks and doesn't need to be refrigerated. Famous for being able to melt smoothly without clumping or separating it quickly became a staple in classic mac and cheese recipes from the '70s. And if you're a big Velveeta fan, you've come to know it as "Liquid Gold".
VELVEETA MAC AND CHEESE RECIPE TIPS
Cream base – I used half and half for this recipe but you can also use milk.
Mustard – Any kind of mustard will work, depending on what you prefer. I like using coarse ground mustard but Dijon, honey, or regular yellow mustard works just as well. Add more or less to your taste and adjust for the right amount of bite.
Cheddar cheese – I used sharp cheddar cheese for a stronger flavor. Feel free to go for the kind you prefer.
Crumbly topping – If you like having golden crumble topping, try adding in the classic crumbled Ritz crackers or some panko breadcrumbs mixed with melted butter. Sprinkle it on top with the cheddar cheese layer before baking.
Baking – This recipe can be enjoyed as a baked dish, or eaten right out of the pot. Traditionally it is baked but if you prefer to skip baking, stop at step 3 of the instructions.
You can add some cheddar cheese to the cheese sauce to deepen the flavor but not as much is needed as it would be for a baked cheese layer topping. Baking gives the cheese sauce some time to soak into the pasta but it's not necessary to enjoy a simple mac and cheese.
And that's about it. This is as simple as basic a mac and cheese recipe as you can get. But remember it can also be looked at as a blank canvas to build on. So feel free to get creative. Enjoy!
MORE MAC AND CHEESE RECIPES TO TRY
Did you make this recipe? Rate it!
♡ If you liked this recipe, giving it a star rating ★★★★★ in the comments below really helps! For more recipes, subscribe to my newsletter or follow me on Facebook, Instagram and Pinterest.
Print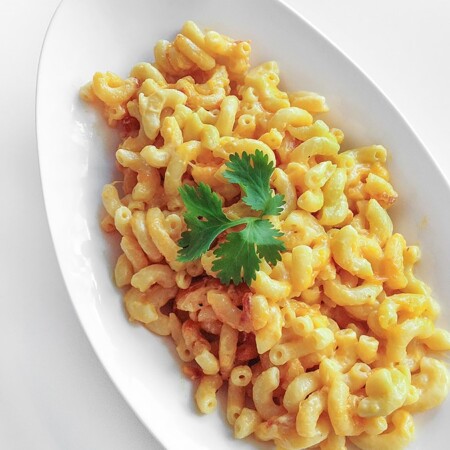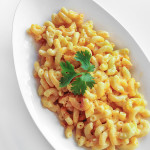 Velveeta Mac and Cheese
---
Author:
Total Time: 45 mins
Yield: 4 1x
Description
This creamy homemade Velveeta mac and cheese are what cheese dreams are made of. Enjoy the comforting mac and cheese from your childhood.
---
1 lb. elbow macaroni, cooked al dente
3/4 lb. Velveeta cheese, cubed
1/2 cup half and half
2 tablespoons mustard
2 cups cheddar cheese, shredded
Salt and pepper to taste
---
Instructions
Over medium-high heat, mix half and half with cheese cubes and melt to form a thick sauce.
Add mustard, salt and pepper to taste and stir to combine.
Add macaroni and stir to coat.
Pour into a casserole dish and top with cheddar cheese.
Bake uncovered in the middle rack at 350°F  for 30 minutes.
Remove foil and broil at 450°F or until cheese is browned and bubbly, about 3-5 minutes.
Enjoy!
Prep Time: 5 mins
Cook Time: 40 mins