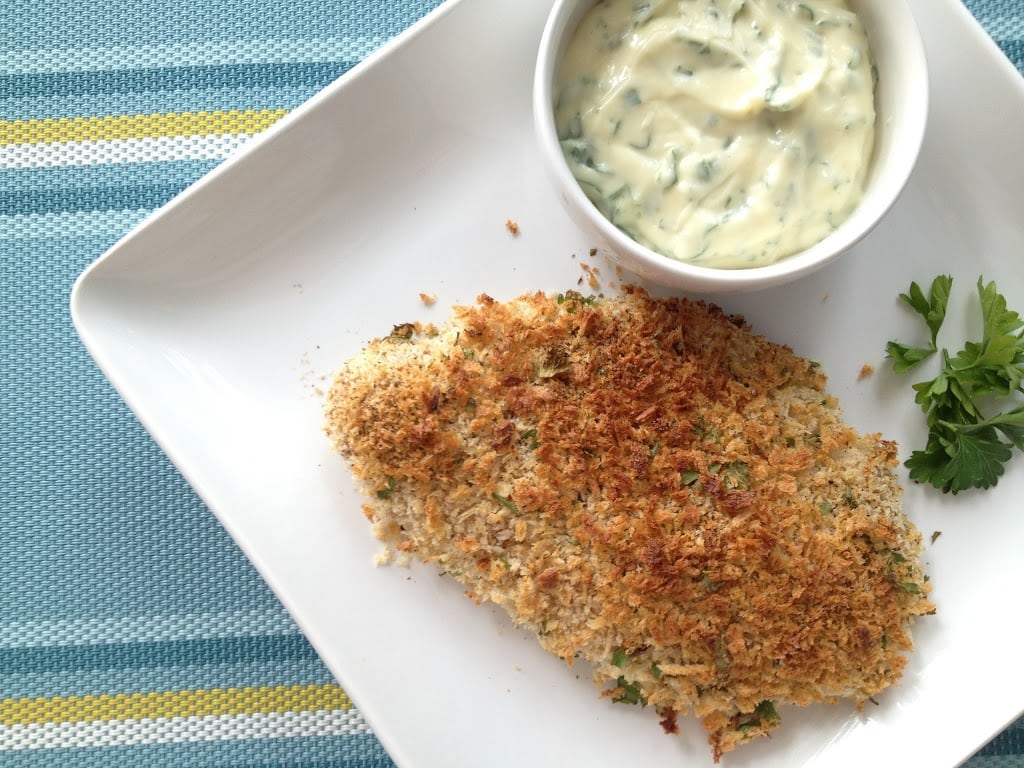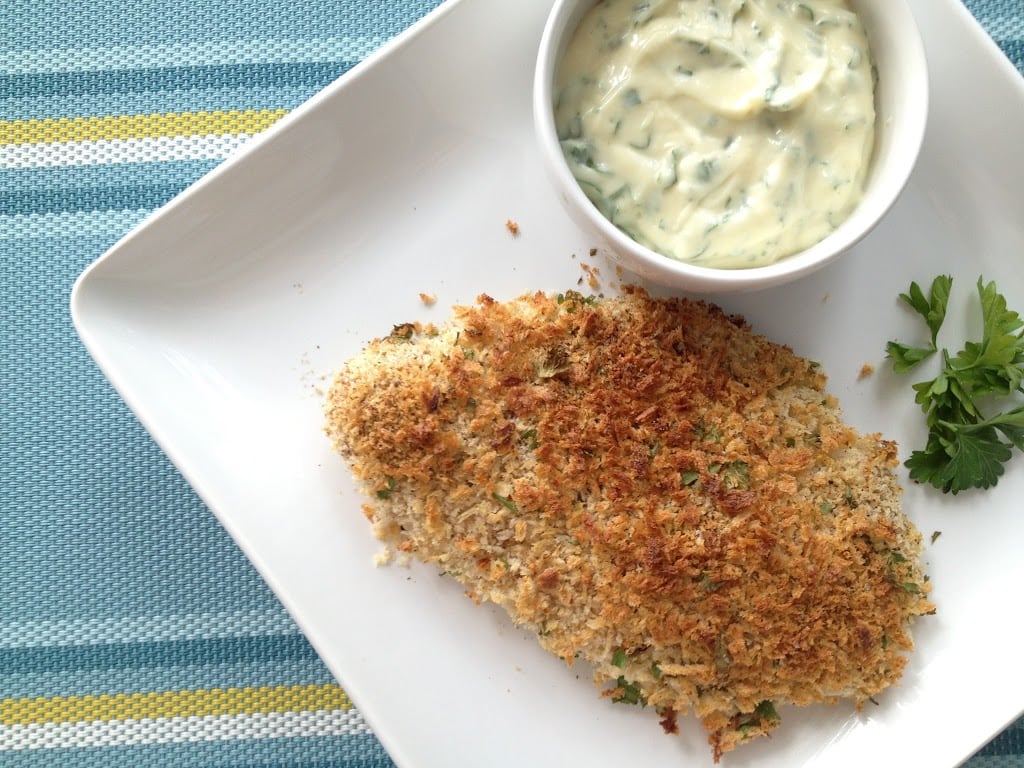 With how great the Parmesan Crusted Tilapia was last week, I've been meaning to try out breading the fish with panko breadcrumbs. My household was never short on breadcrumbs with my favorite being the Italian kind, but I've never got around to experimenting with panko.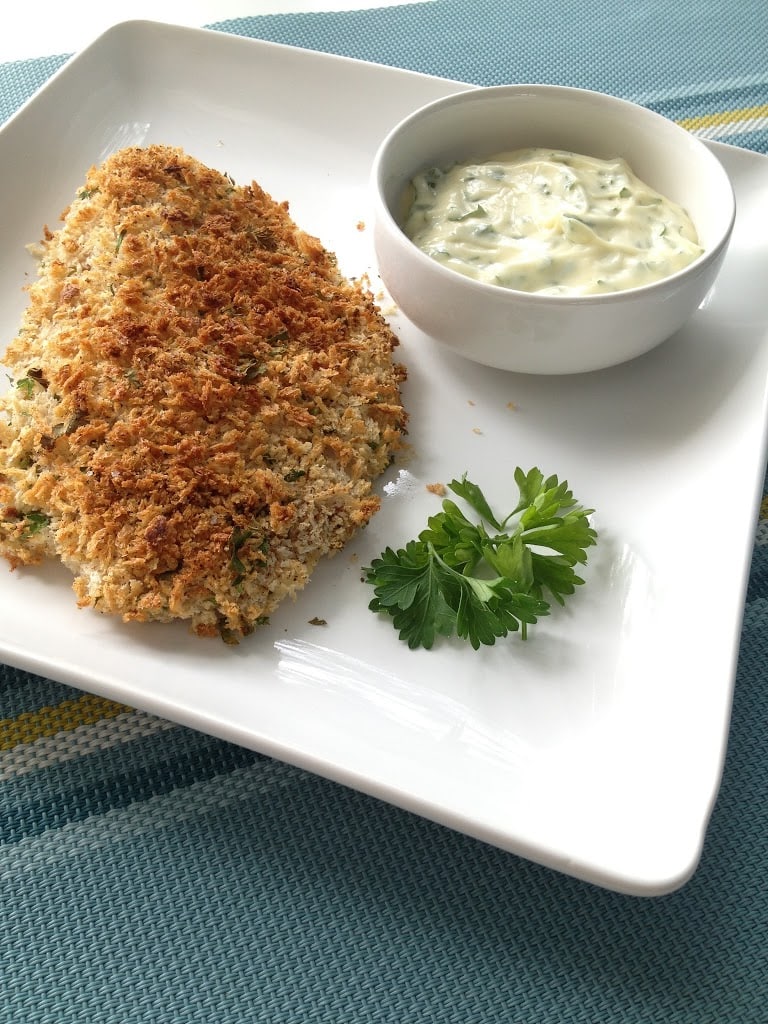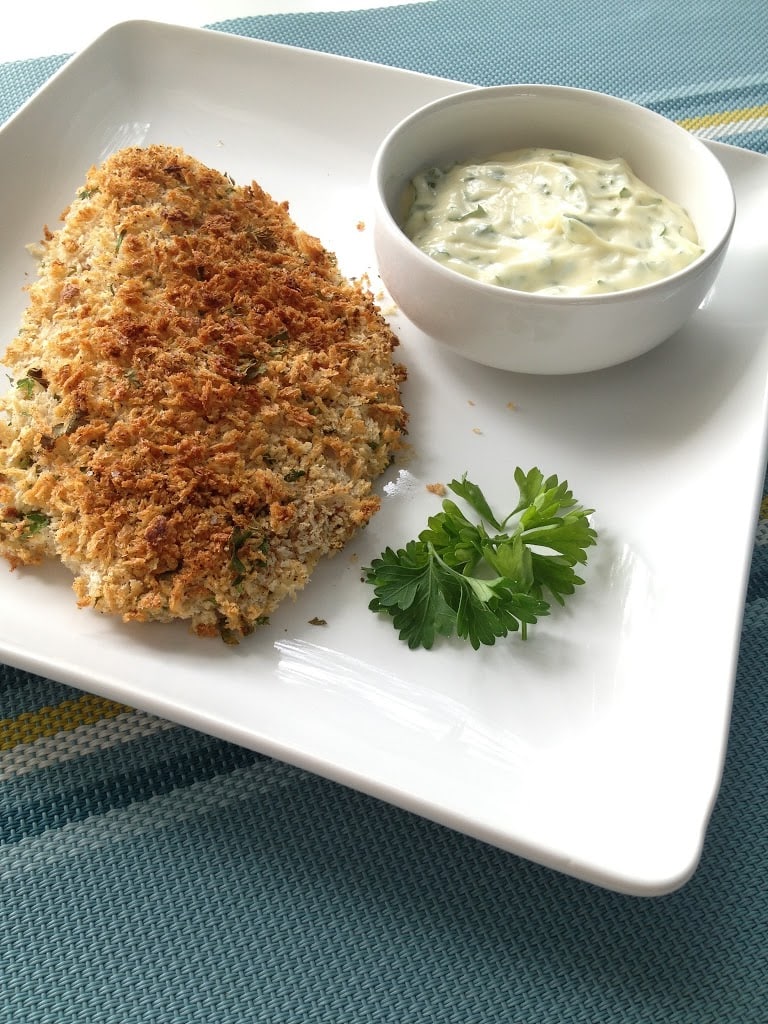 The breading is also seasoned with Old Bay, a classic go-to seasoning for all seafood which includes a mix of mustard, paprika, celery salt, bay leaf, black pepper, red pepper flakes, mace, cloves, allspice, nutmeg, cardamom and ginger. I have also added some chopped parsley for color and freshness.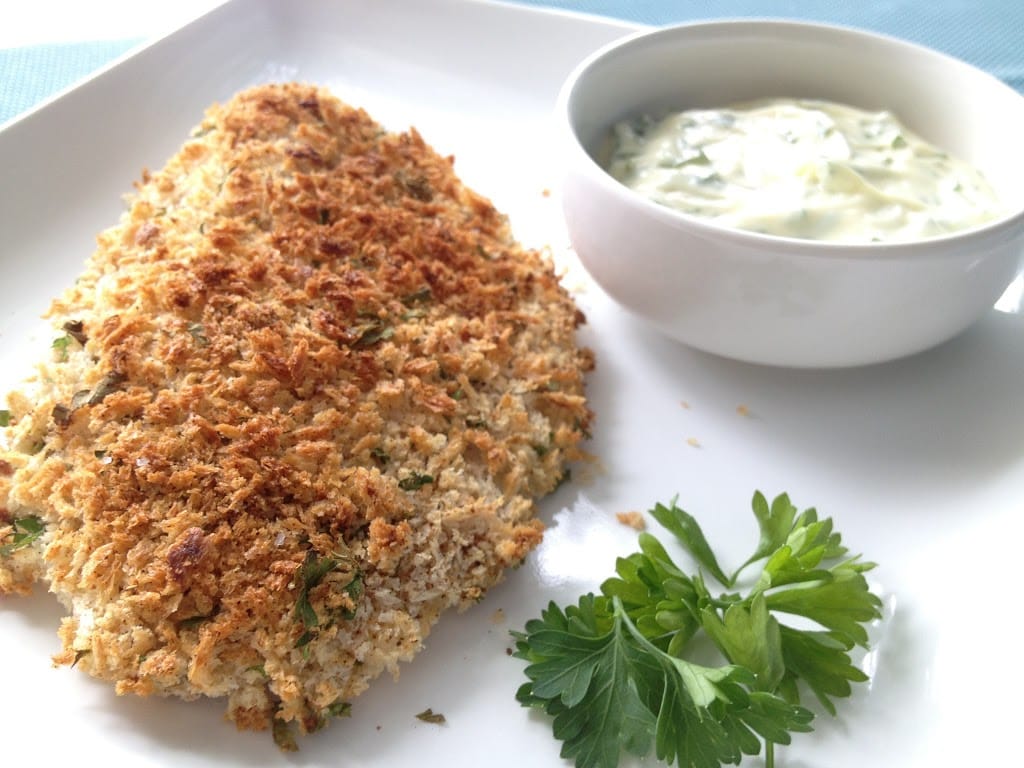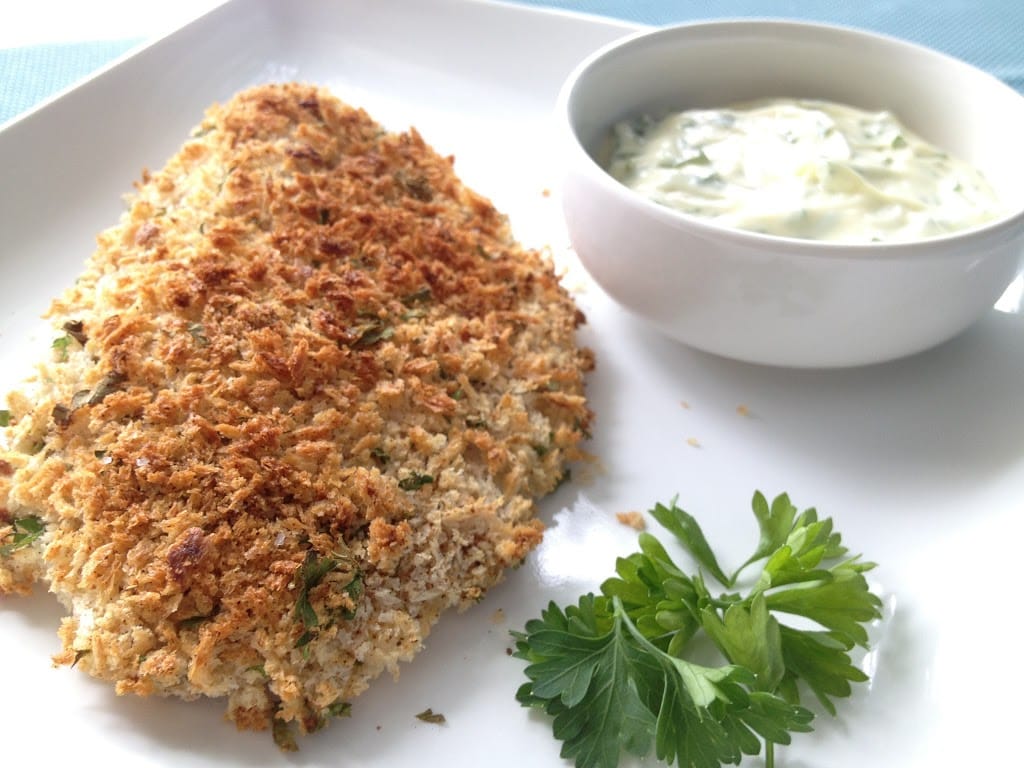 The result is a crispy, flaky and gorgeous tasting dish with a complimentary dipping sauce but good enough on its own.
Print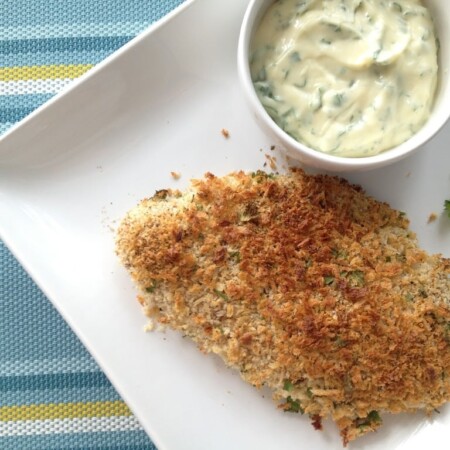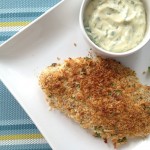 Panko Crusted Tilapia
---
2 tilapia fillets
1 cup panko breadcrumbs
1/2 cup flour
1 egg, beaten
1 1/2 teaspoons Old Bay seasoning
1 tablespoon parsley, chopped
Salt and pepper to taste
Dipping Sauce
1/2 cup mayonnaise
1 tablespoon honey mustard
1 tablespoon lemon juice
1/4 cup parsley, chopped
---
Instructions
Mix together panko, Old Bay seasoning, parsley, salt and pepper to taste
Dust the tilapia in the flour until fully coated. Shake off any excess
Dip the flour coated tilapia in egg and the dredge fully in panko mixture
Line a baking sheet with foil and arrange the tilapia on it, patting any excess panko mixture onto the fillets
Bake at 475 degrees F for 12 minutes or until the fish is cooked through and the crust has browned
Mix together the sauce ingredients and dish the tilapia with the dipping sauce