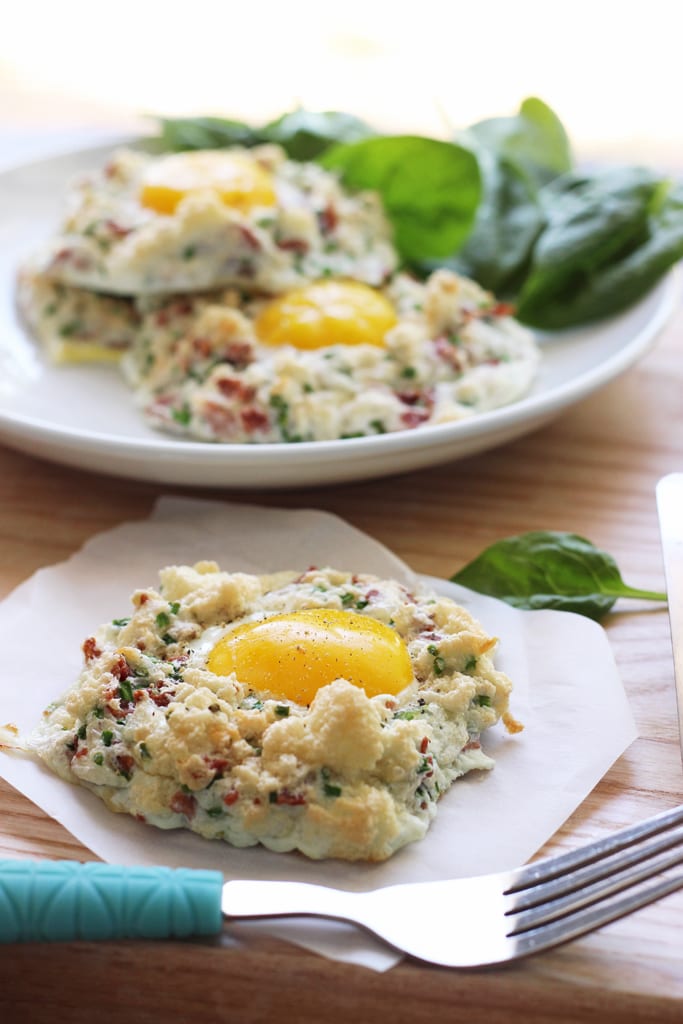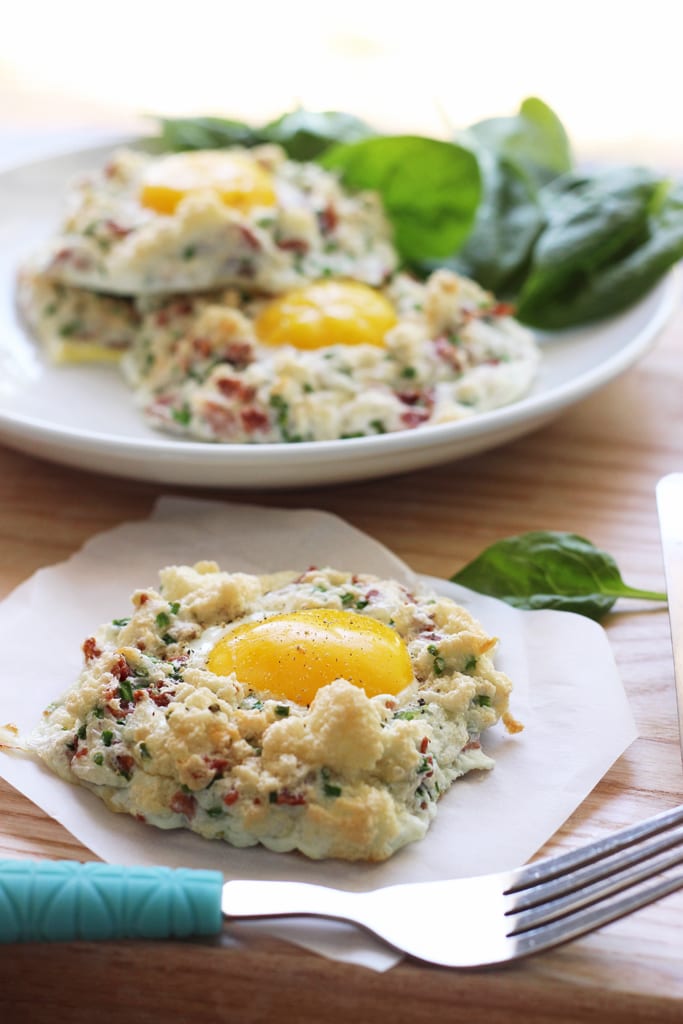 If the name isn't enough to catch your attention the taste of this will. It's called eggs in clouds for a reason. Stiff white peaks from whipped egg whites mixed with a happy marriage of crumbled bacon, cheese and chives form the base of this wonderful, wonderful creation. It's puffy. It's dreamy. It's like biting into a cloud.
And if that isn't enough, the lonely egg yolks are nestled beautifully in the middle of these clouds and baked until just set.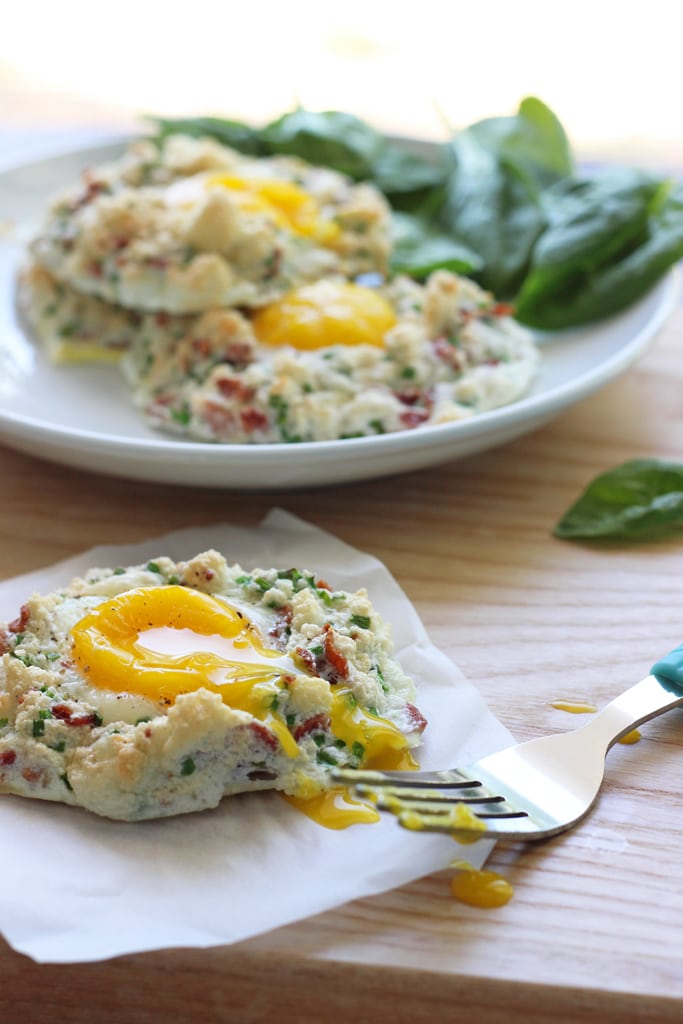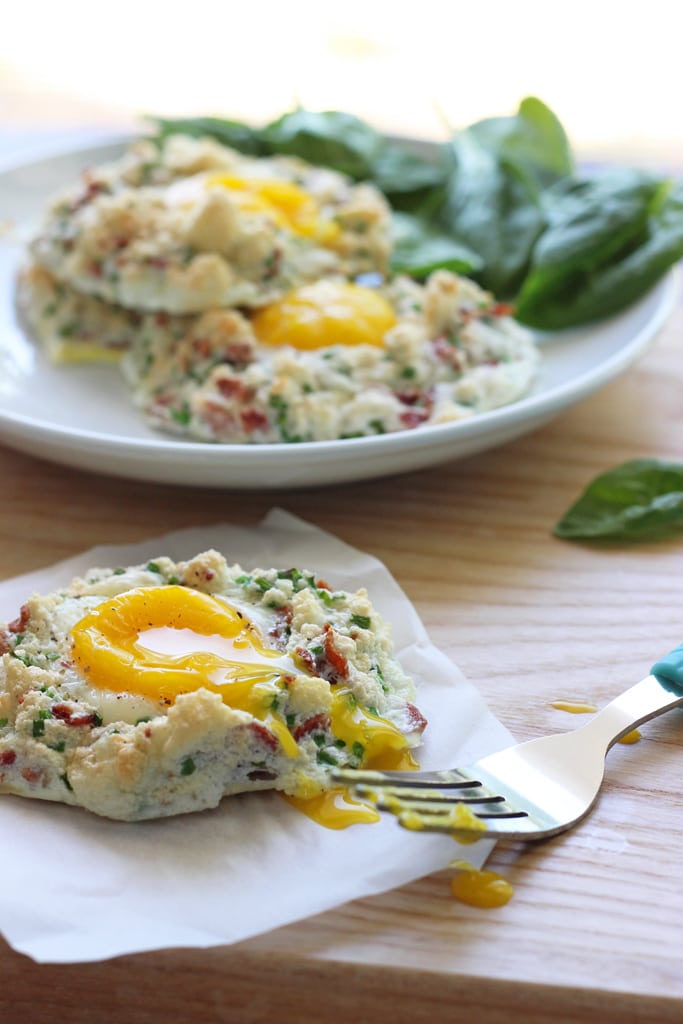 It's the perfect breakfast.
And you don't have to be a Care Bear to enjoy it.
Oh and it's 161 calories per cloud. Just like a cloud should be. Light, airy and low on calories!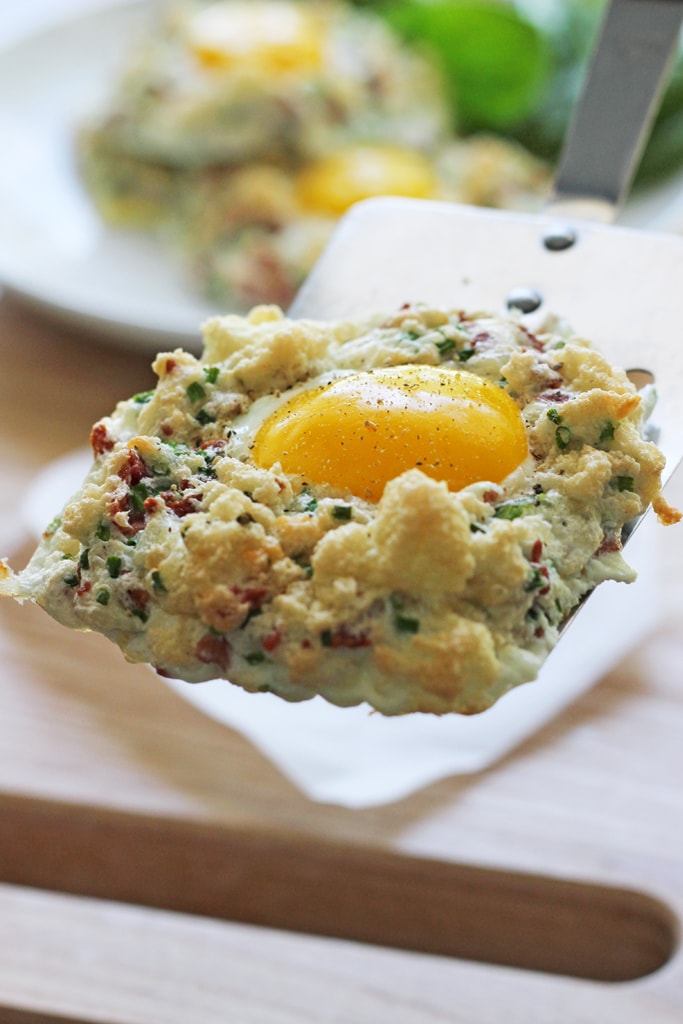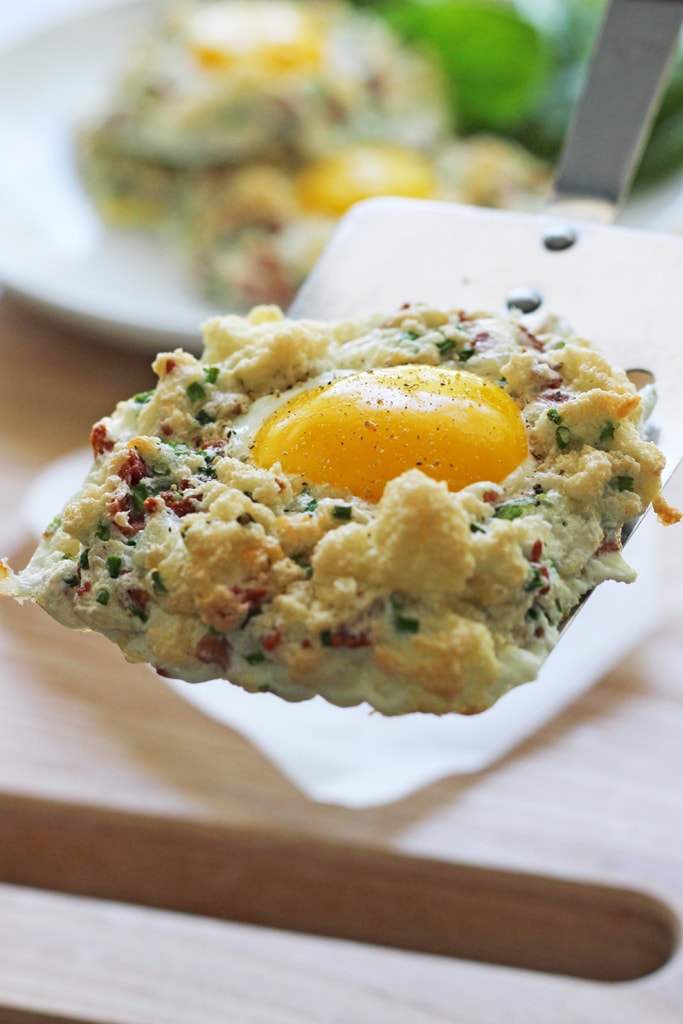 Now I seem to have a thing for eggs nestled in other things. I'm starting to come to terms with my mini obsession. It started when I nestled my eggs in potato bowls. And apparently that wasn't enough because it continued with eggs nestled in hash brown cups. And now I'm igniting my egg nestling passion once again with eggs nestled in-well, eggs.
Mind blown.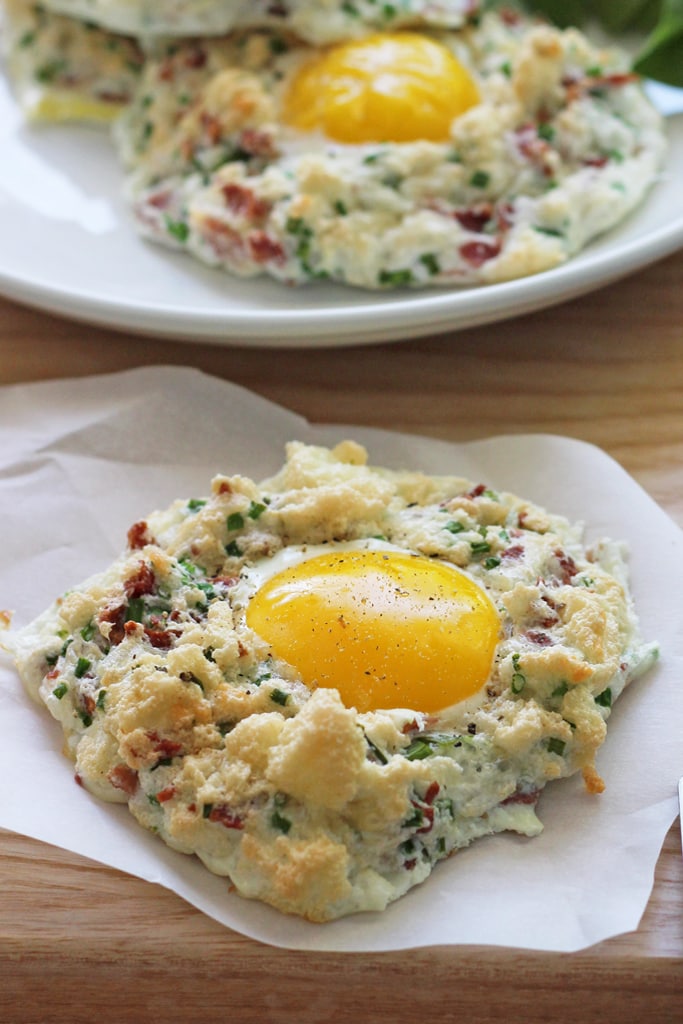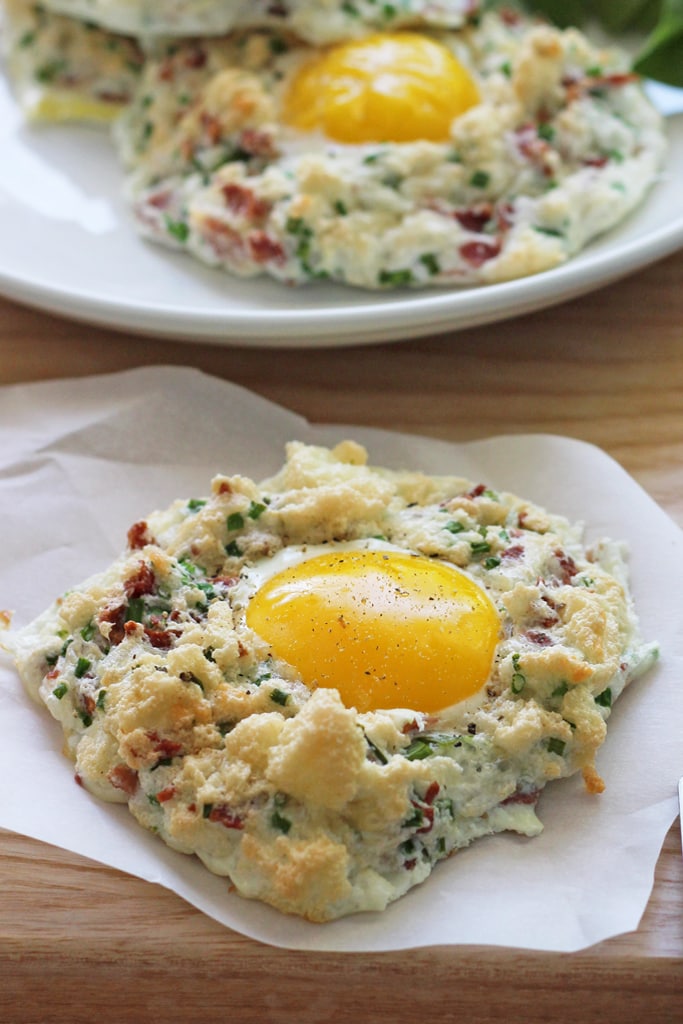 And here's the best part. There's only four ingredients to create this wonder dish. Four. I used to turn my nose up at recipes that had less than 10 ingredients (it was easier to do when 7 of them were spices in Indian recipes). But now, now I'm starting to realize the beauty in simplicity. And while the idea of a four ingredient recipe sounds awfully dull on pen and paper, in your mouth it will be anything but.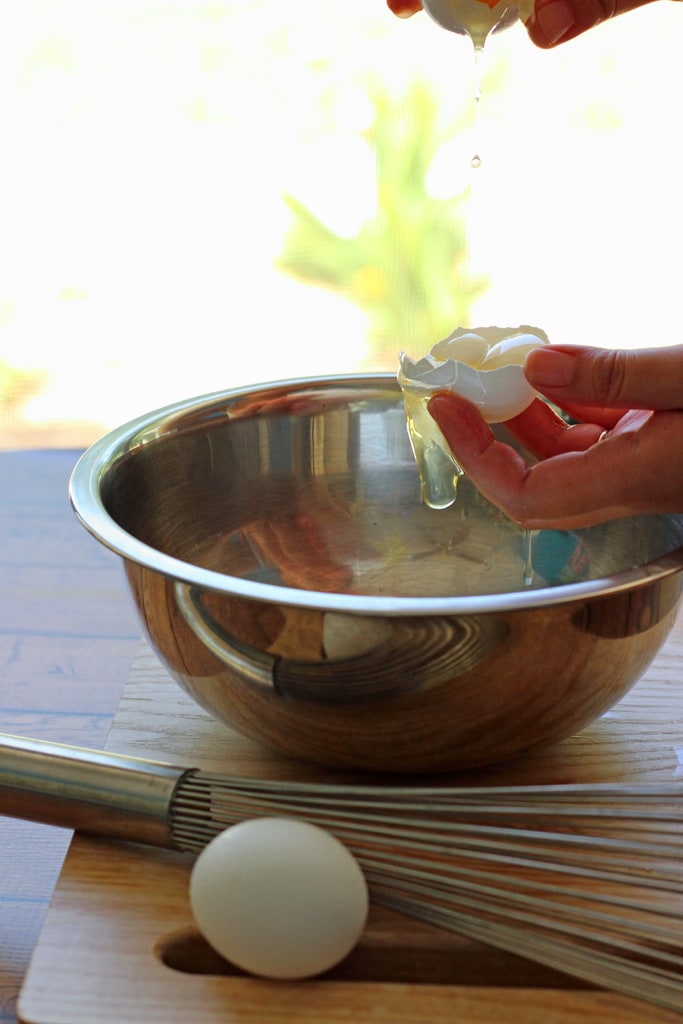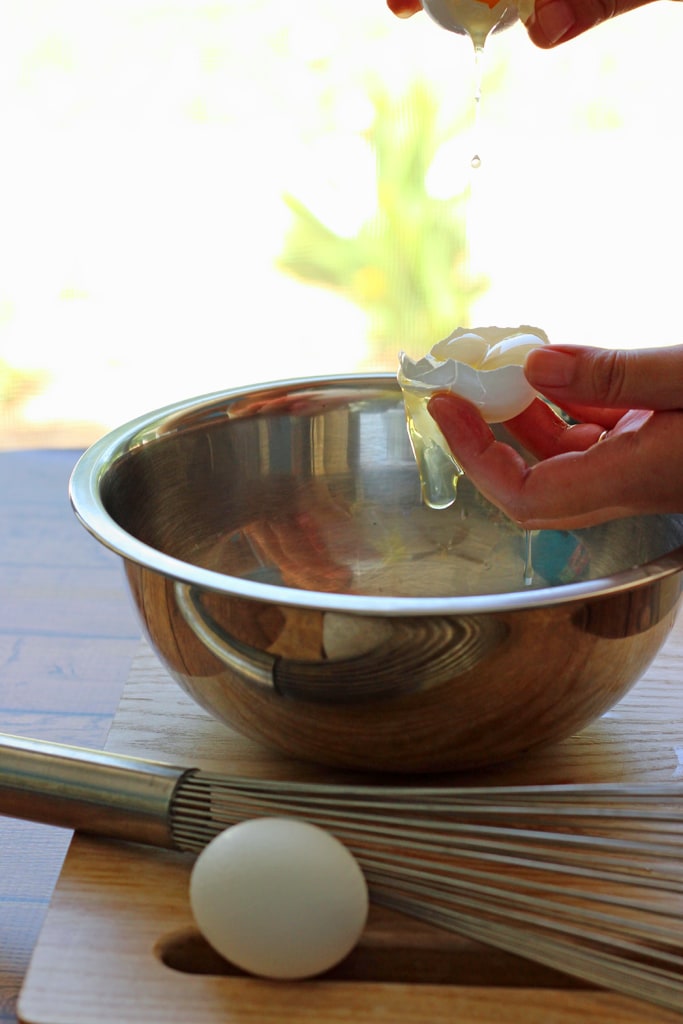 When I came across this recipe from Rachael Ray, this muted excitement started building in my food blogging heart. Suddenly all the recipes I had planned for the week paled by comparison. All I could think of was my clouds. If we want to be corny and let me have my obligatory bad joke routine, I would say I had my head in the clouds. Okay, I know that was bad but I'm still grinning while typing this.
Still grinning.
Whoo! Need to wipe this stupid grin off my face. Okay so let talk technique.  When I heard of whipping egg whites my heart sank a little. In fact, I may have navigated away from the page in disappointment. I don't bake. I don't have the kind of equipment needed to do all that fancy stuff. But in a last bid to save my clouds, I Googled whipping it by hand. And this YouTube video saved me. He made it look doable and broke down the chemistry of it so that even a newbie like me could understand.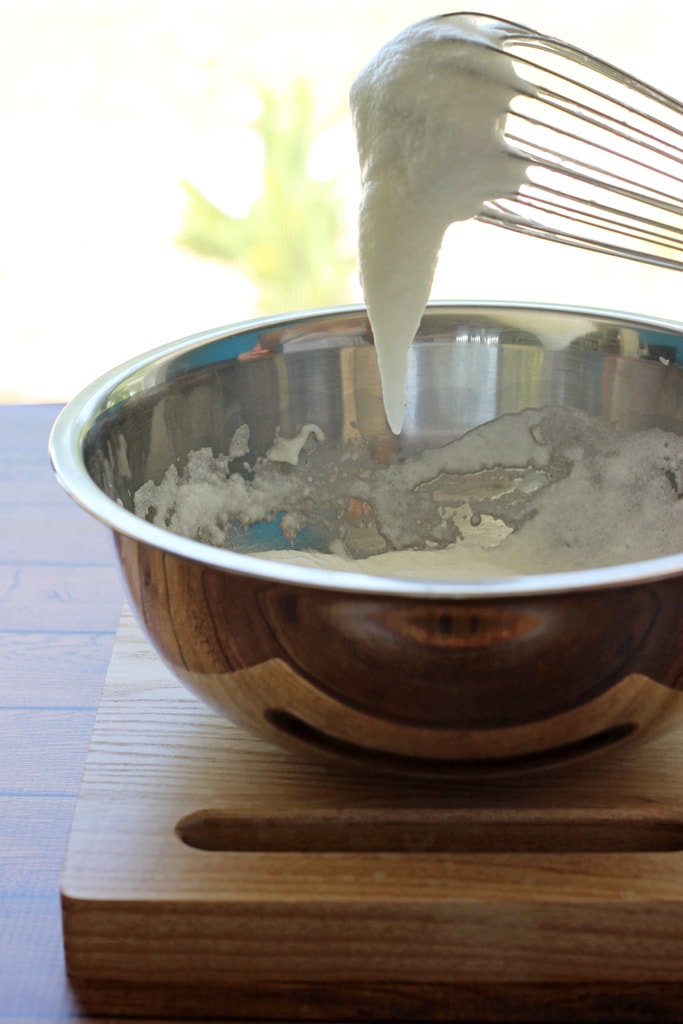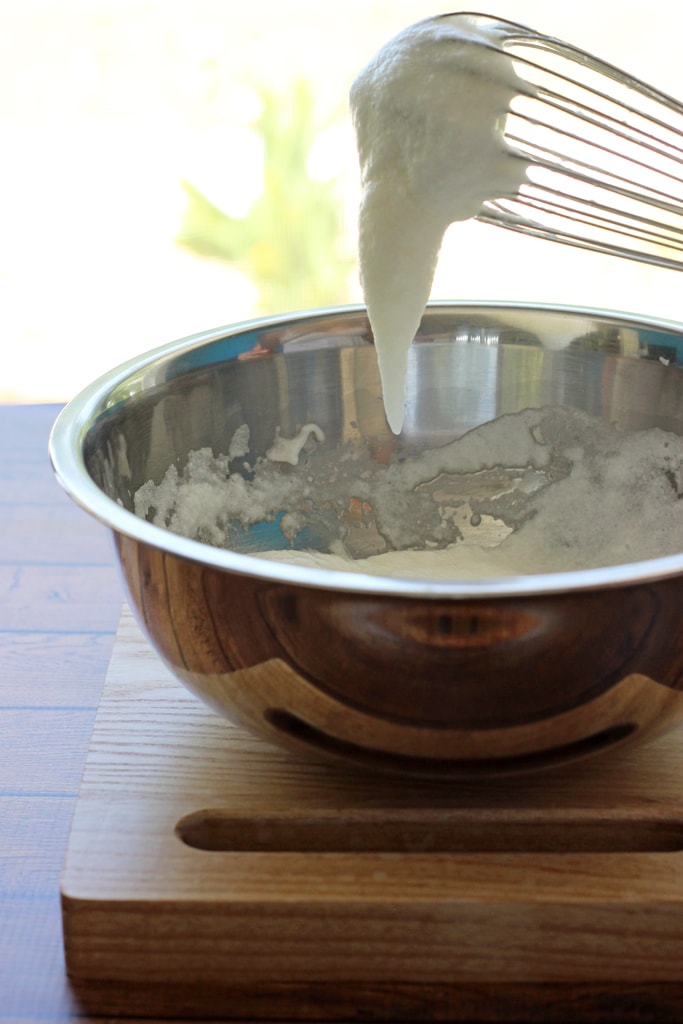 Back to the page with renewed hope. No chives and Parmesan at hand so I had to wait for a grocery trip. But now that trip is done, I am ready to make my clouds. Whipping the egg whites by hand was a work out. I may have had hand cramps. But it was so worth it. If you do have the tools for it though, use them! Unless you want to build that wrist strength and chance your hand falling off. My egg whites could have been a little stiffer but my hand was done. Worth it though. My clouds are finally done.
So here we go!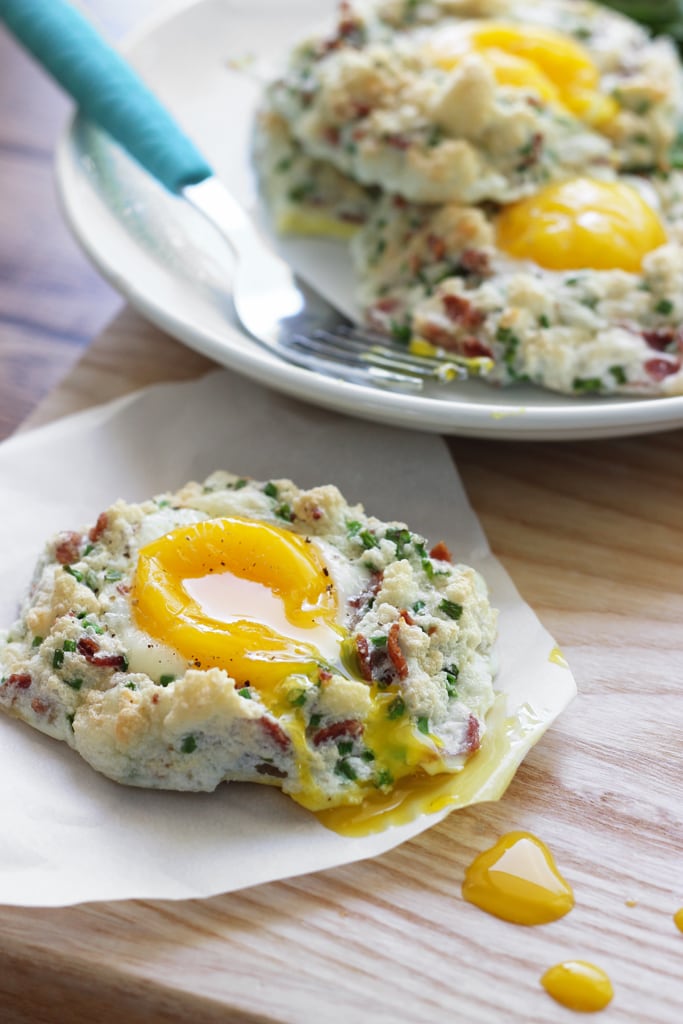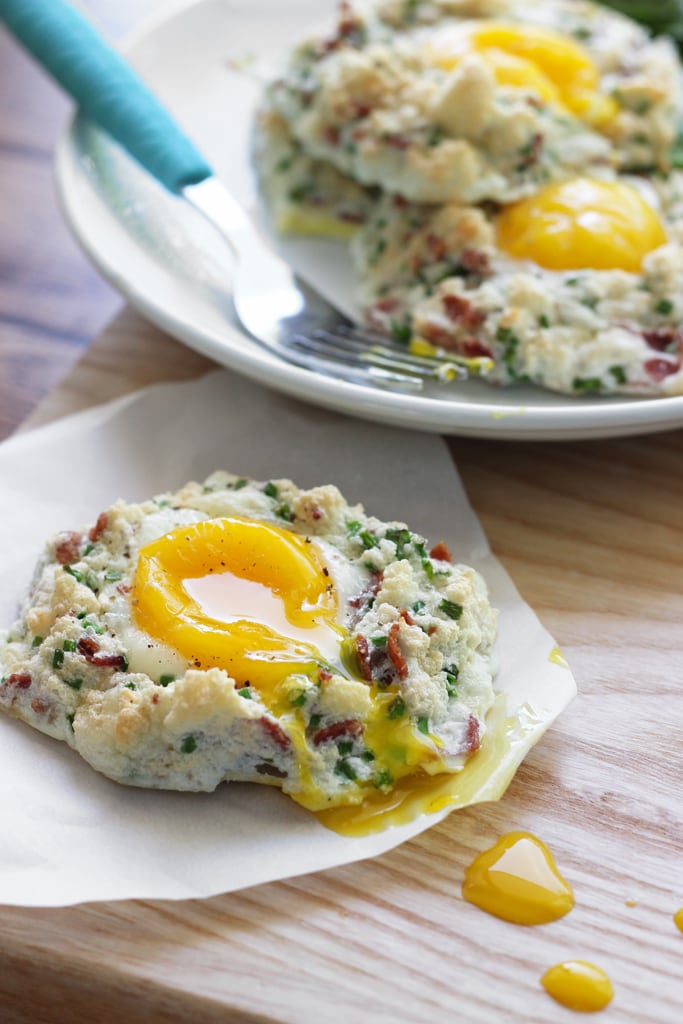 Be still my egg nesting heart.
Print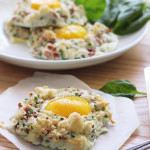 Eggs in Clouds
---
Author:
Total Time: 20 mins
Yield: 4 1x
4 eggs
1/4 cup Parmesan cheese, shredded
1/4 cup chives, chopped
3 strips cooked bacon, crumbled
Pepper to taste
---
Instructions
Separate egg yolks and whites, putting the whites in one large metal bowl and the yolks in the broken shells or 4 separate bowls
In a metal mixing bowl, whip the whites until stiff peaks form
Carefully fold in the cheese, chives and bacon
Line a baking sheet with parchment paper and spoon 4 mounds of whipped egg whites
Make a deep well in the center of each with the back of a spoon
Bake at 450 degrees F for 3 minutes and remove from oven
Add one yolk to each well and season with pepper
Return to oven and bake until yolks set, about 2-3 minutes for a soft egg yolk
Prep Time: 10 mins
Cook Time: 10 mins