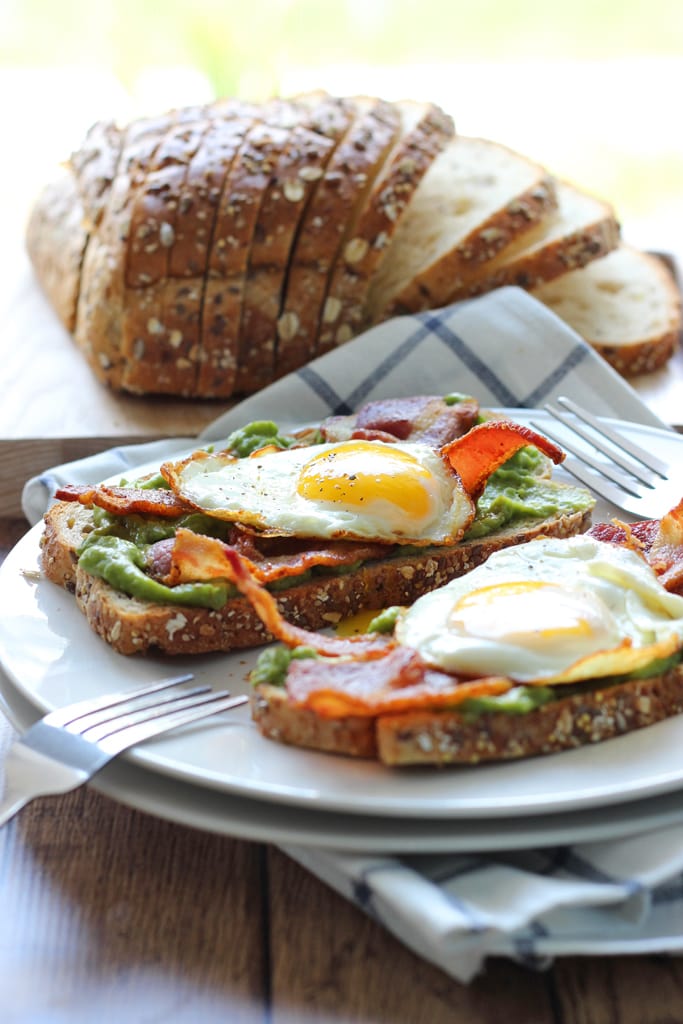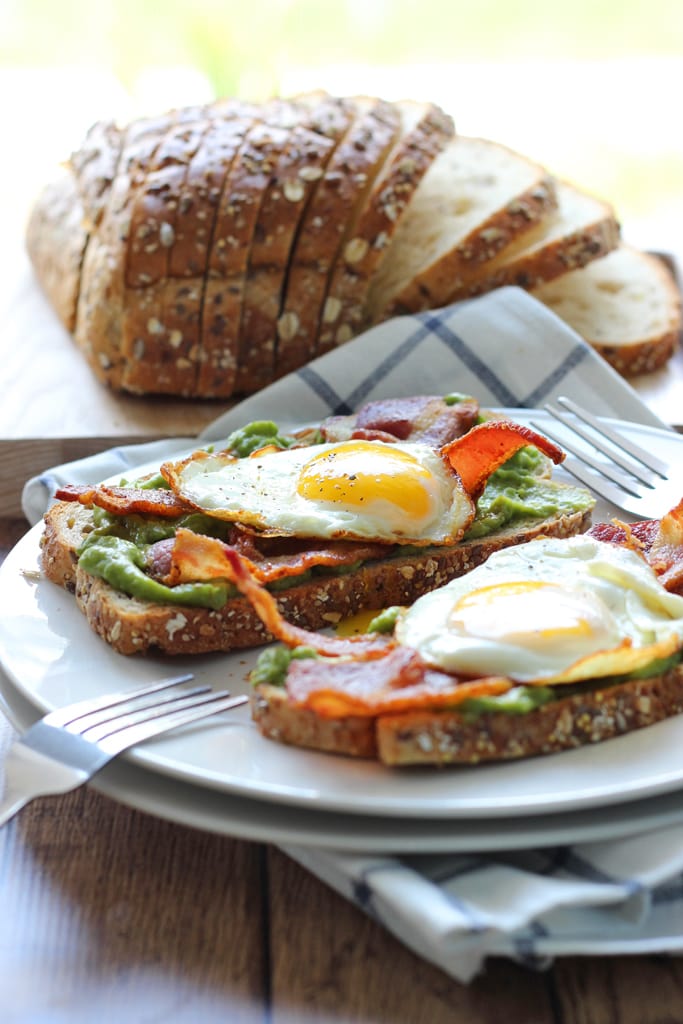 So I know I have posted a lot of egg recipes lately. And I know that may be the understatement of the year. But there's just something magical about a runny egg and it deserves all kinds of stages and props and costumes to make it the star of the show.
But this one is simple. So simple in fact, you may just laugh me off my blog. It started around midnight when I got hungry. So there I was after padding to the kitchen looking for something to eat like some kind of gremlin, when I remembered we had bread, eggs and bacon. And guacamole in the freezer.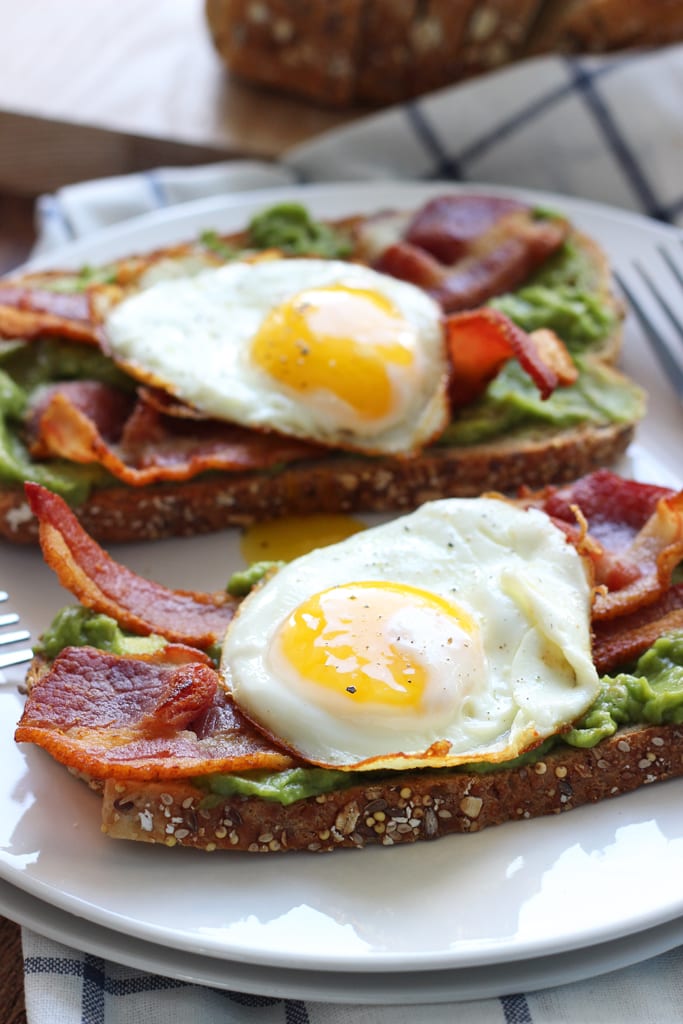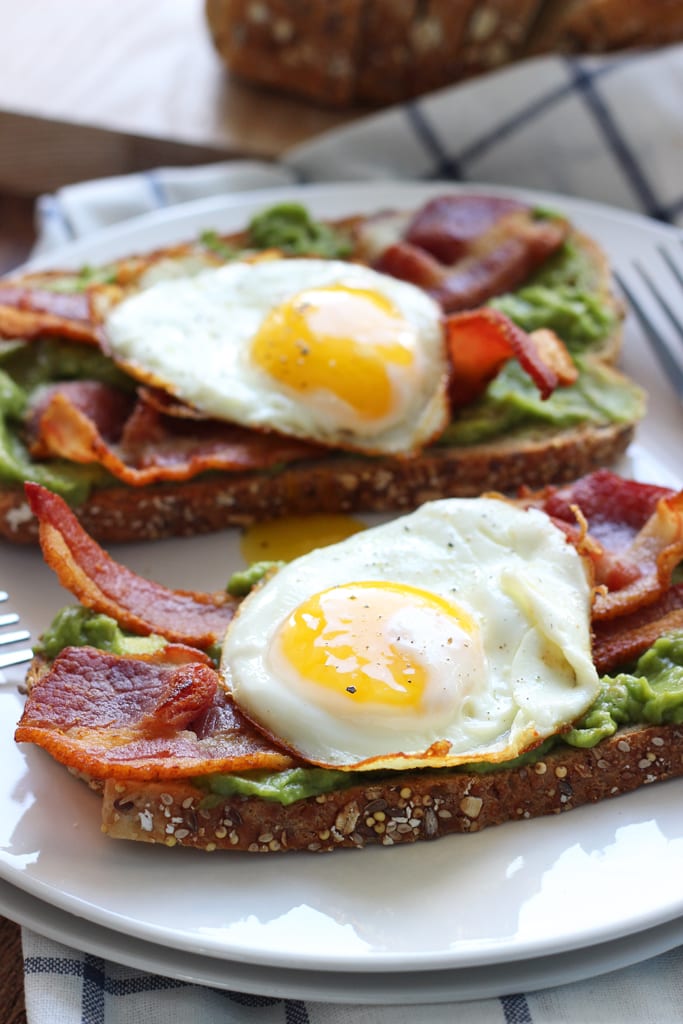 They say that necessity is the mother of invention. And so it began.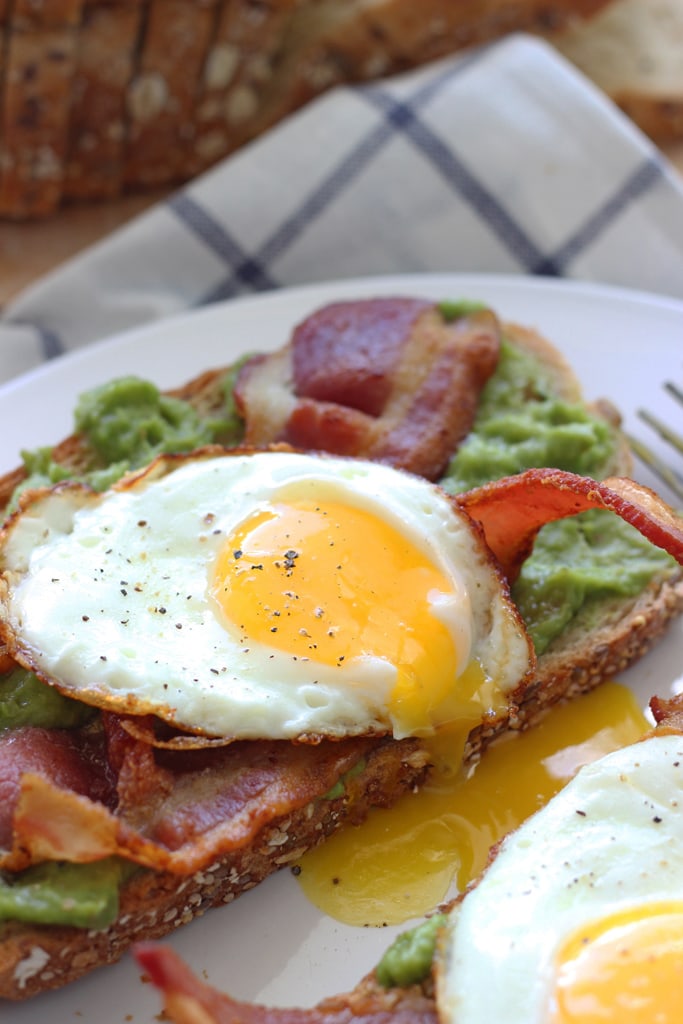 Light toasting of the bread. Slight warming up of the guacamole, enough to get rid of the ice crystals but keep it chilled. Cooking up the bacon and the sunny side up eggs.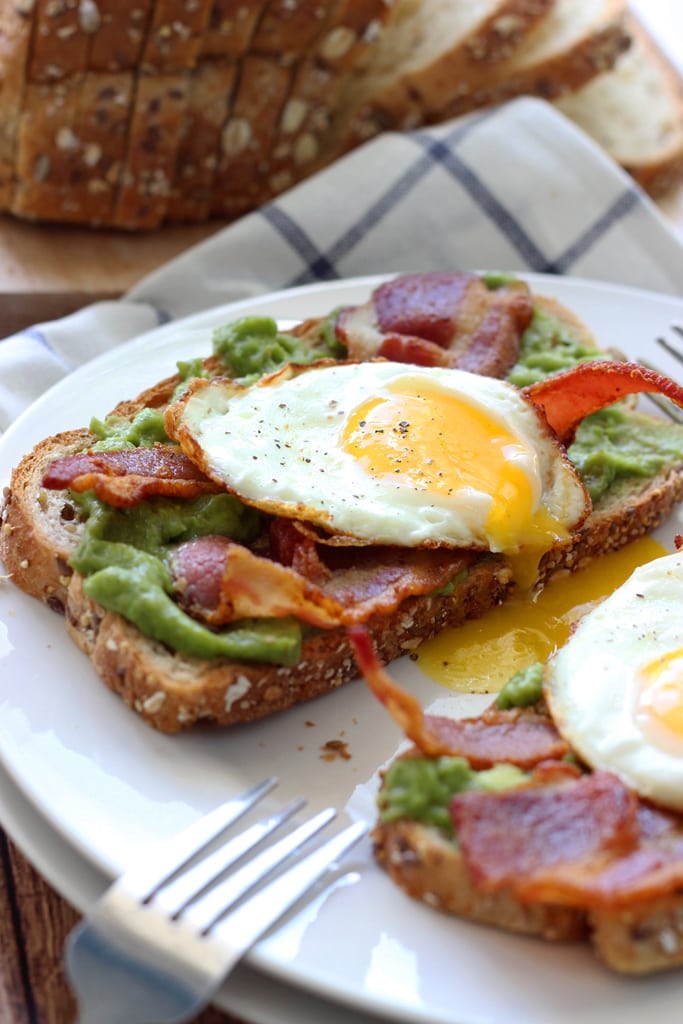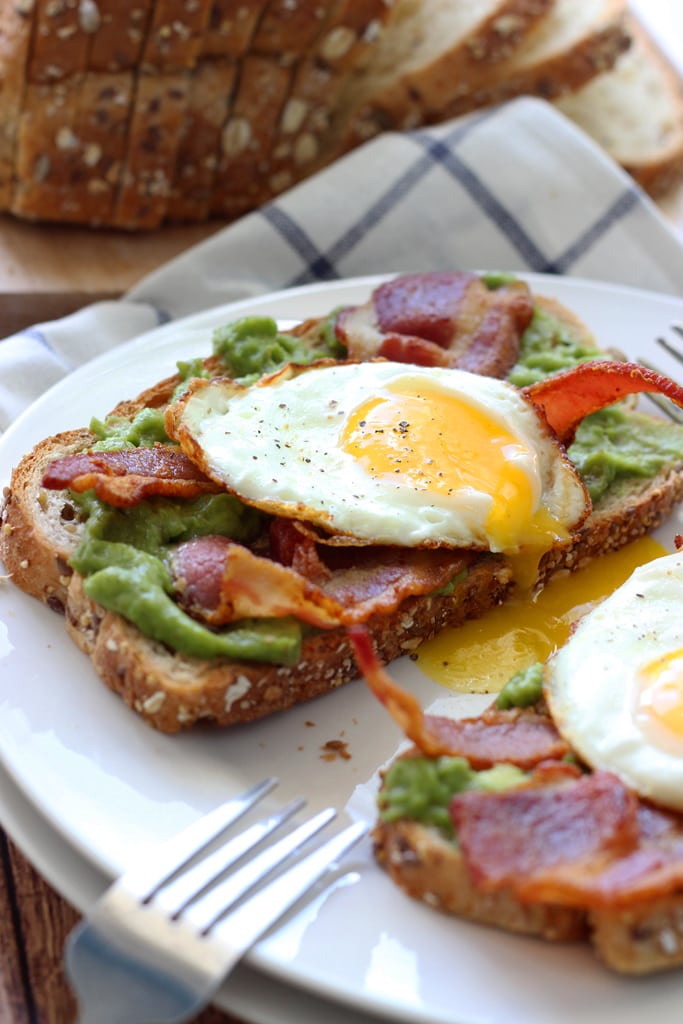 And it was as simple as that. But it was such a good snack. More than one could hope for at midnight. Erratic midnight snacking habits aside, this will make a great breakfast or brunch for two. After all, I did call this a breakfast sandwich. Also, since I had guacamole ready, I used that. But feel free to cut an avocado into slices or smash it, if you like!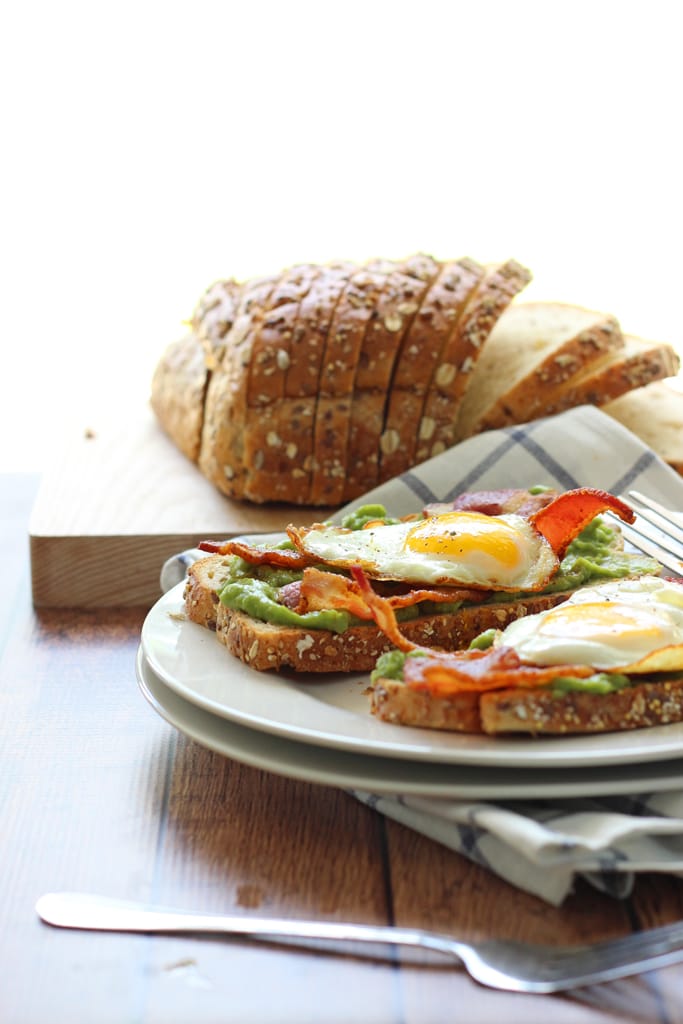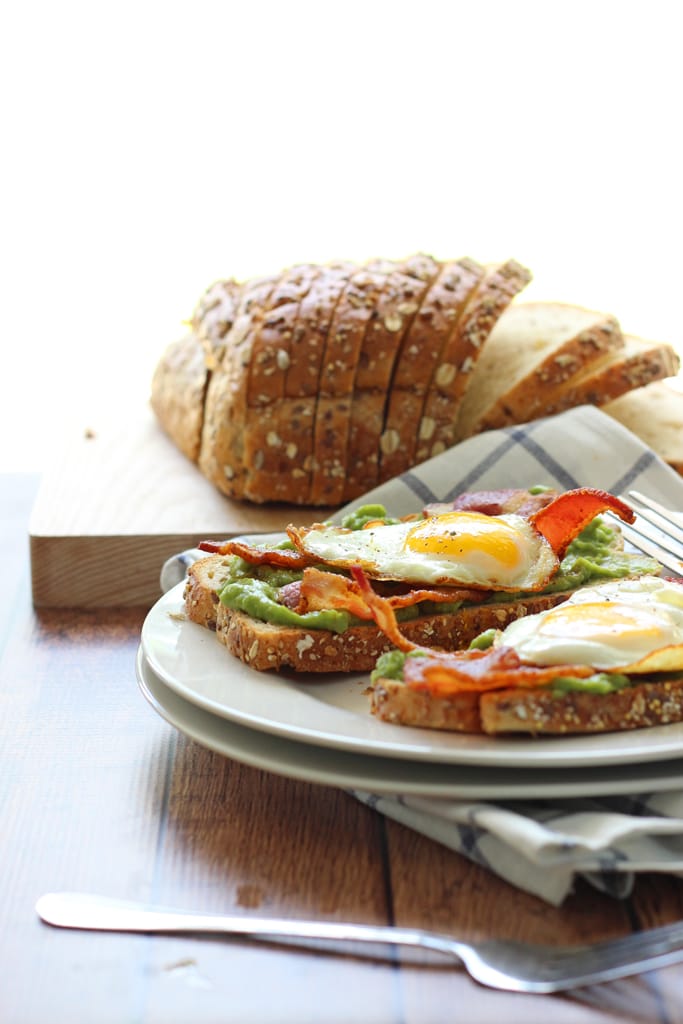 I started eating it with my hands like a giant bruschetta before I realized my hands would be covered in egg yolk if I continued down this path. Yeah, bad idea. So I went the knife and fork route. But hey, if you're feeling adventurous and want to defy that runny yolk, be my guest!
Print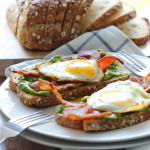 Open-Faced Breakfast Sandwich
---
Author:
Total Time: 15 mins
Yield: 2 1x
2 slices multi-grain bread
4 heaping tablespoons guacamole / 1/2 avocado, sliced / 1/2 avocado mashed
4 rashers bacon
2 eggs
Pepper to taste
---
Instructions
Lightly toast the bread in the toaster or oven
Over medium high heat, cook the bacon and drain on paper towels
Over medium heat in a separate pan, cook the eggs sunny side up until the whites are solid, about 5 minutes
Spread guacamole/avocado on bread slices and top with two bacon slices each
Top with the sunny side up egg and sprinkle with pepper to taste
Serve hot
Prep Time: 5 mins
Cook Time: 10 mins