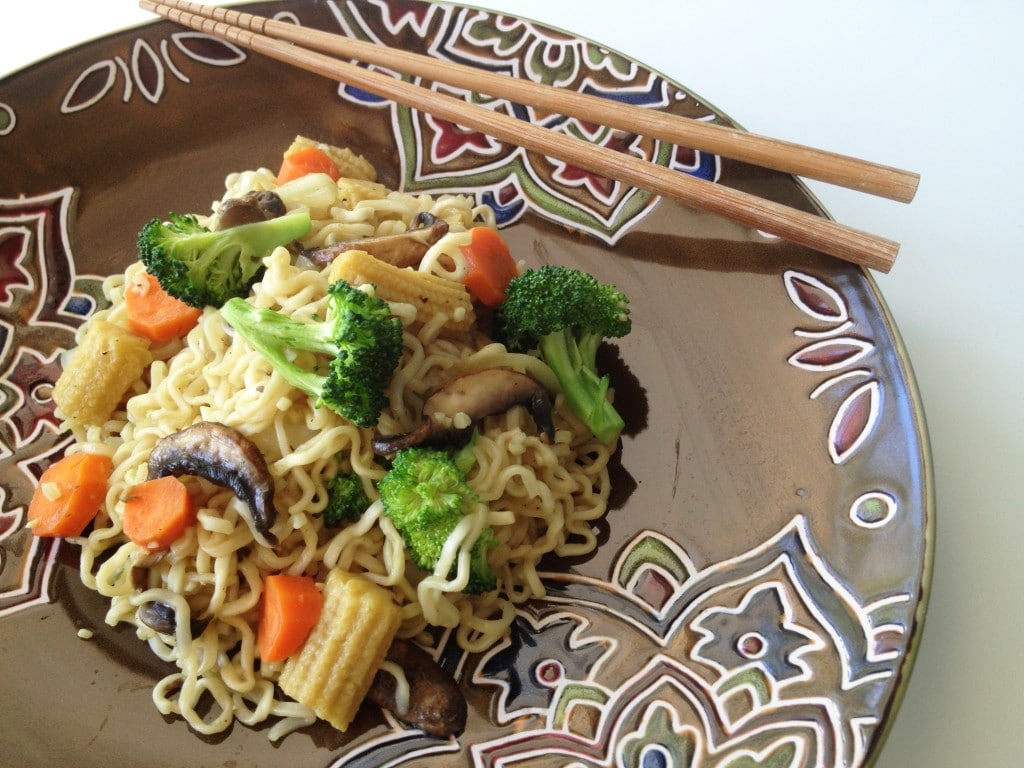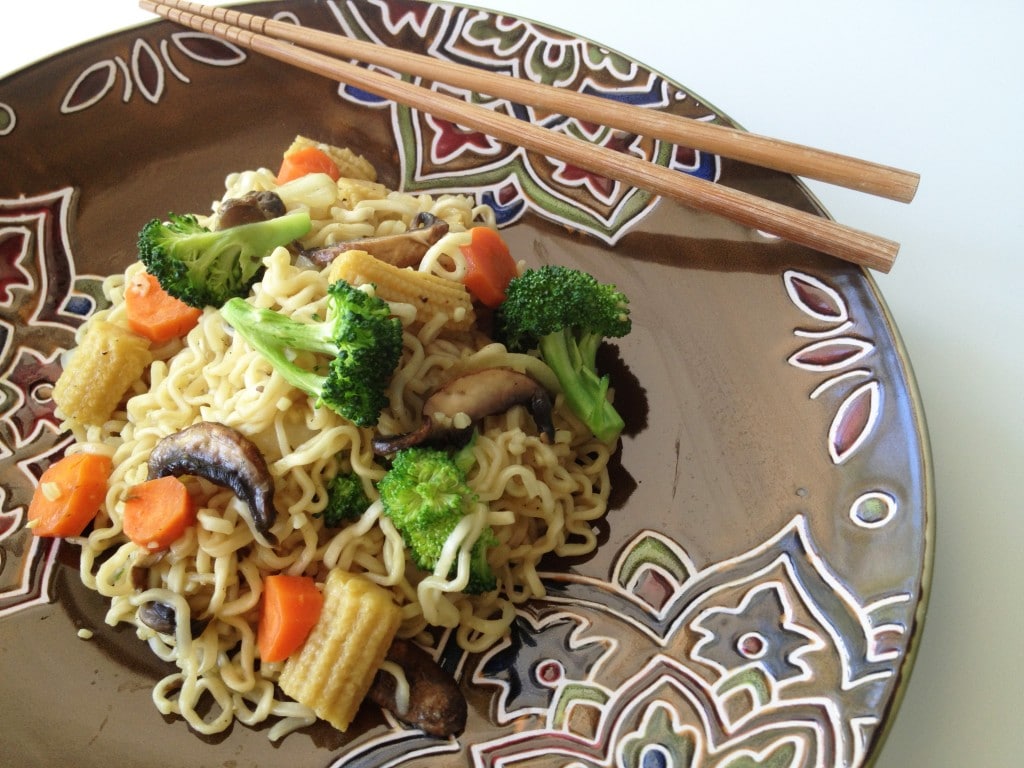 Today is a lazy day so I'll be preparing a simple, savory meal  of vegetable ramen mazemen and calling it a day! This dish will be part of a series on re-purposing Ramen noodles into delicious stir-fries and salad incarnations. I used to make this mazemen with curry instant noodles  but since the brand I'm used to is not available here, I'll be playing around with Ramen's flavors instead.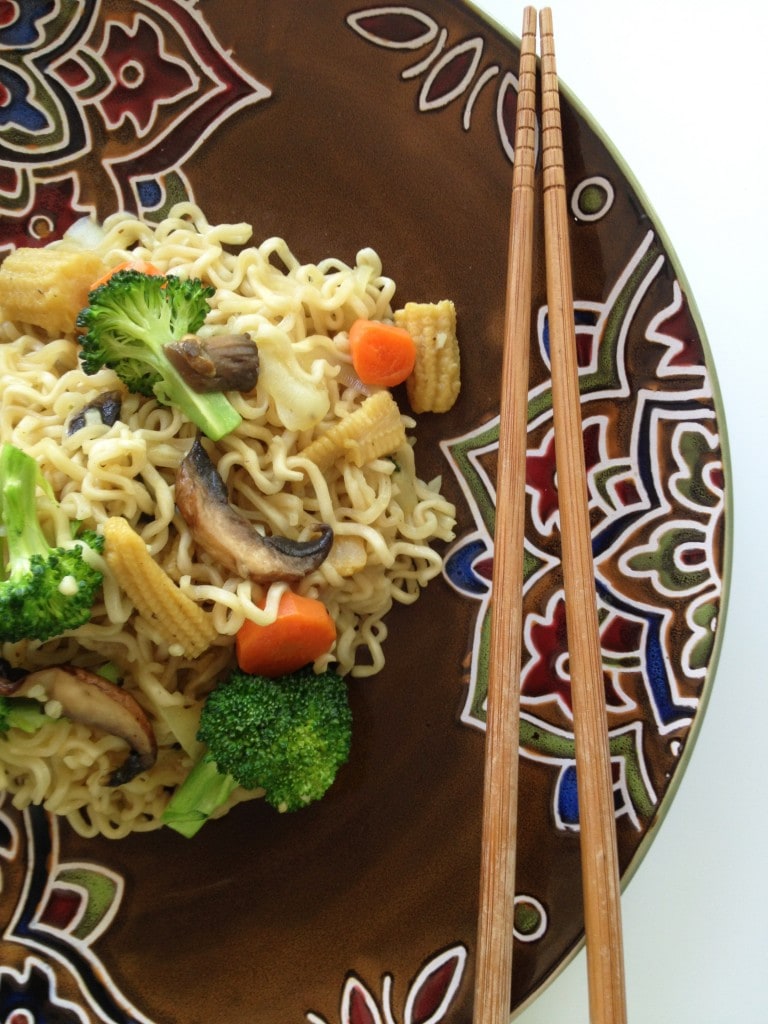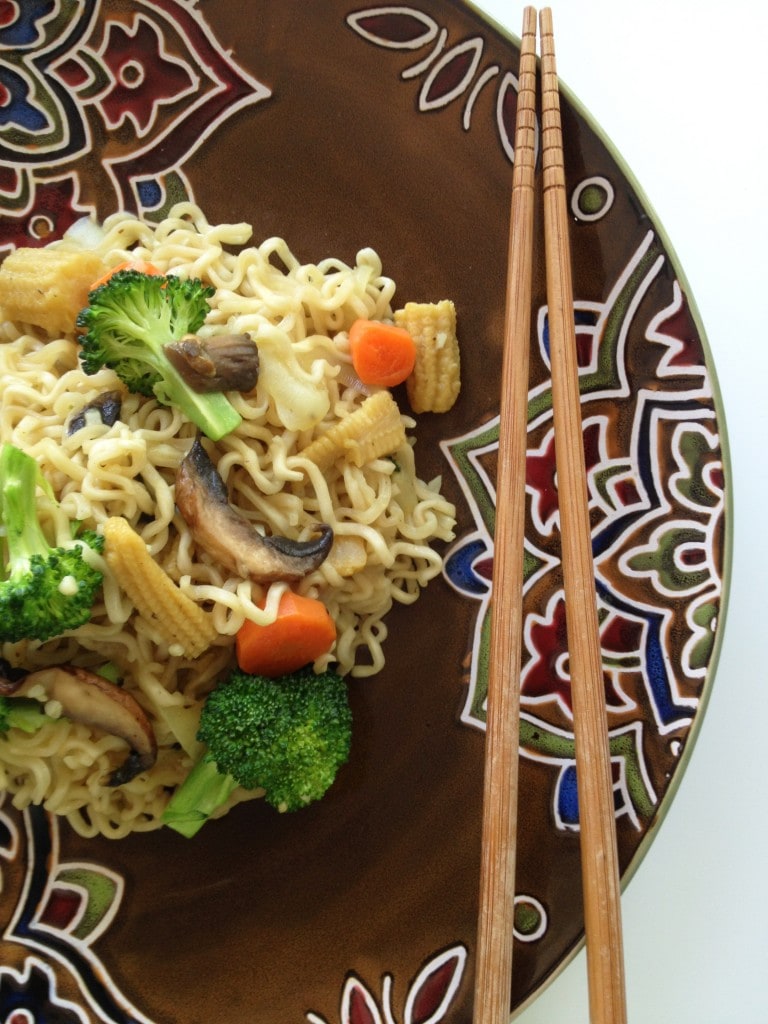 There's tons of vegetables to make this colorful, crunchy and pretty and it can be made vegan by subbing chicken stock with vegetable stock.  With broccoli, carrots, mushrooms and baby corn, there's a ton of textures to choose from. I'll say this upfront though. Yes there is a lot of sodium. But if you already have Ramen in your pantry, you've already made that choice! If you don't want to use bouillon cubes, you could add some thin soy sauce and oyster sauce instead to flavor it.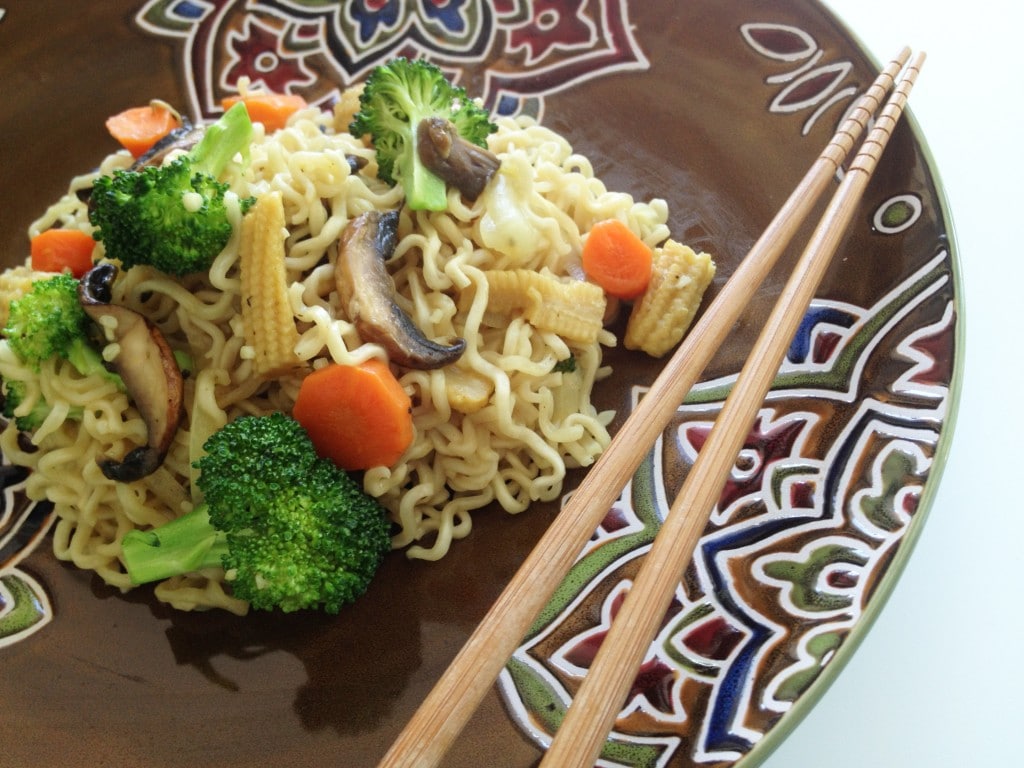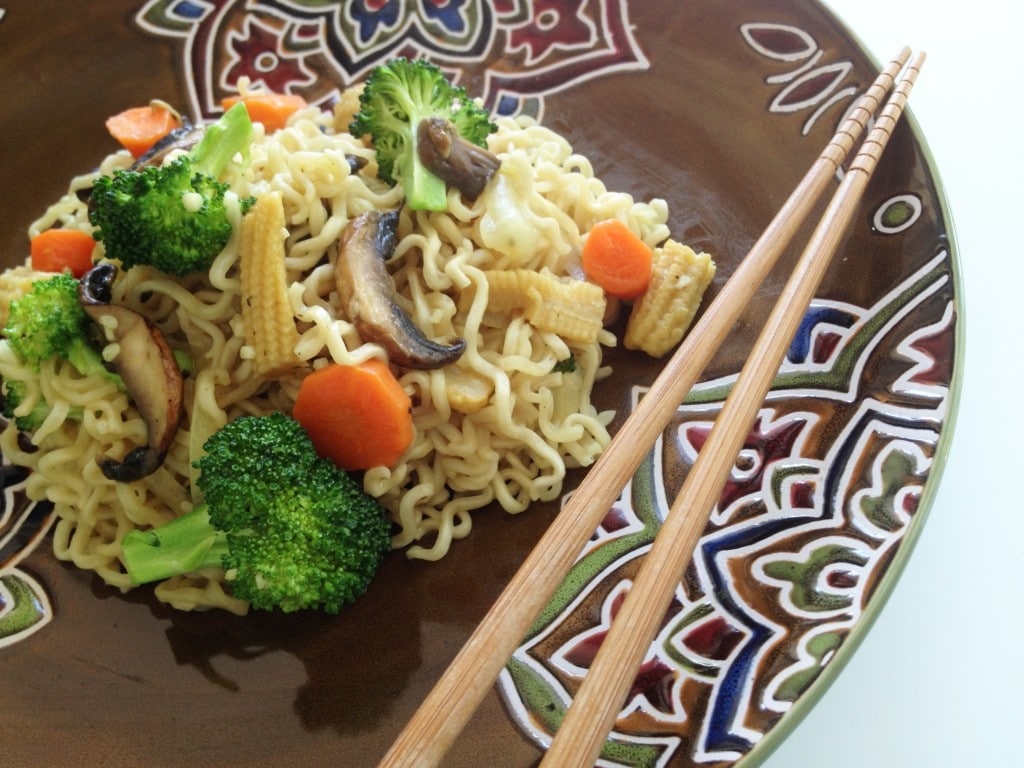 It's one of my favorite ways of enjoying Ramen!
Print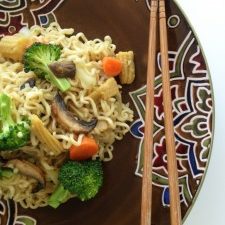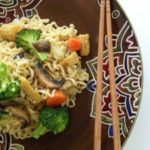 Vegetable Ramen Mazemen
---
Author:
Total Time: 20 mins
Yield: 2 1x
2 bricks of Ramen noodles
1 tablespoon garlic, minced
1/4 yellow onion, sliced
3 cups sweet baby corn, sliced carrots, sliced portobello mushrooms and broccoli florets
1/2 –1 chicken or vegetarian bouillon cube
1/4 cup noodle water
1 teaspoon sesame oil
Pepper to taste
---
Instructions
Bring a pot of water to a boil and cook the noodles for 2-3 minutes, until al dente
Remove the noodles and set aside, reserving the starchy water
In a wok over medium high heat, saute garlic and onions until fragrant
Add vegetables and bouillon cube, stirring to combine
Pour in water and mix well
Add cooked noodles and toss continuously for 1 minute, seasoning with black pepper
Remove from heat and add sesame oil, mixing thoroughly
Dish and serve hot
Prep Time: 10 mins
Cook Time: 10 mins