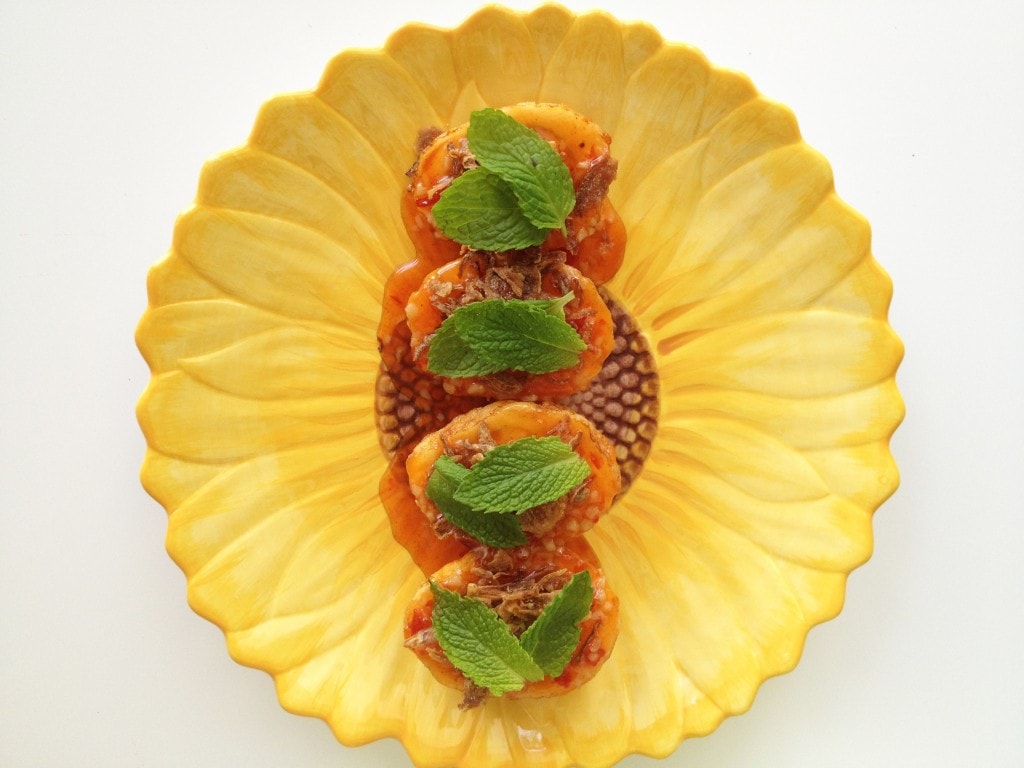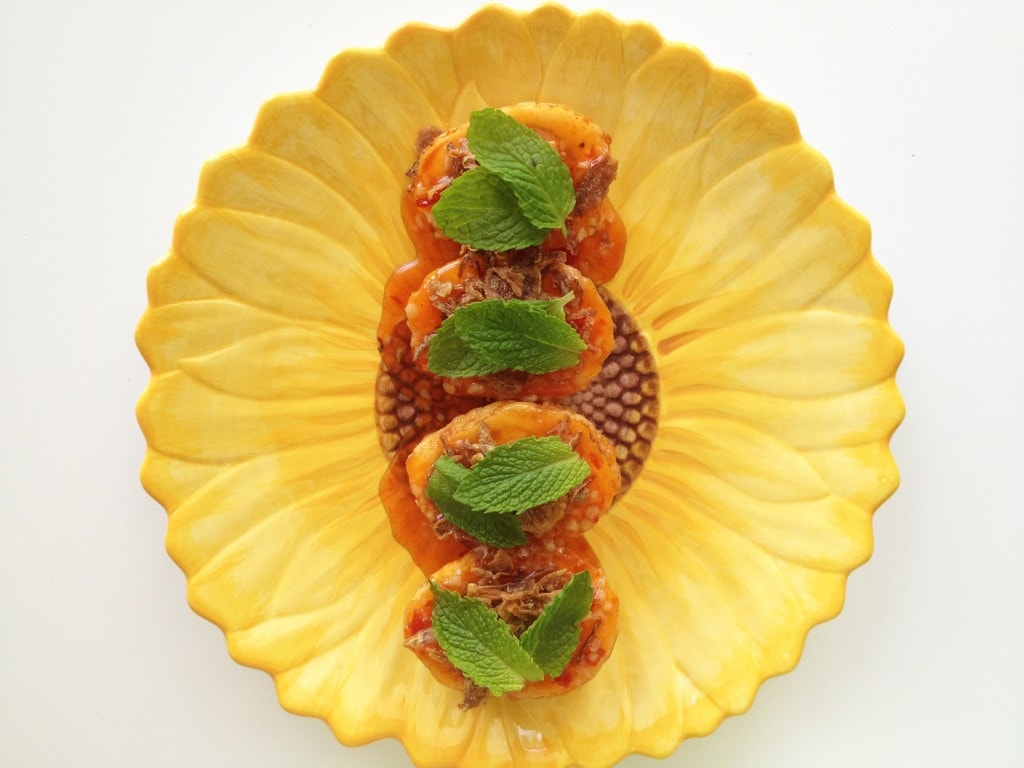 Sometimes you come across something fairly normal with a name that makes absolutely no sense. This happens to be one of those things. Son-in-law eggs? Anyone have any idea why they're called that? What I do know is how the name instantly made me remember a plant called mother-in-law's tongue. That one I totally get. It's a plant with upright hard leaves ending in a sharp point. You'll have to see it to understand. It's also called the Snake plant. But what about son-in-law eggs? Did a woman make this for her son-in-law and it somehow gained popularity? Or is there a more romantic story behind it?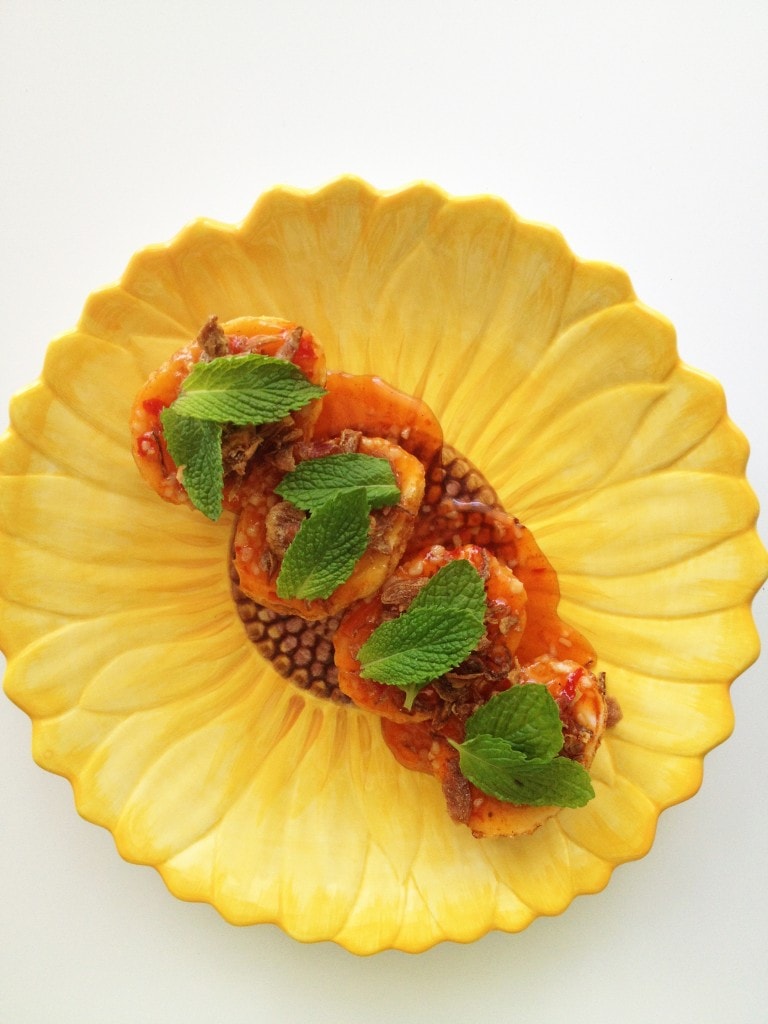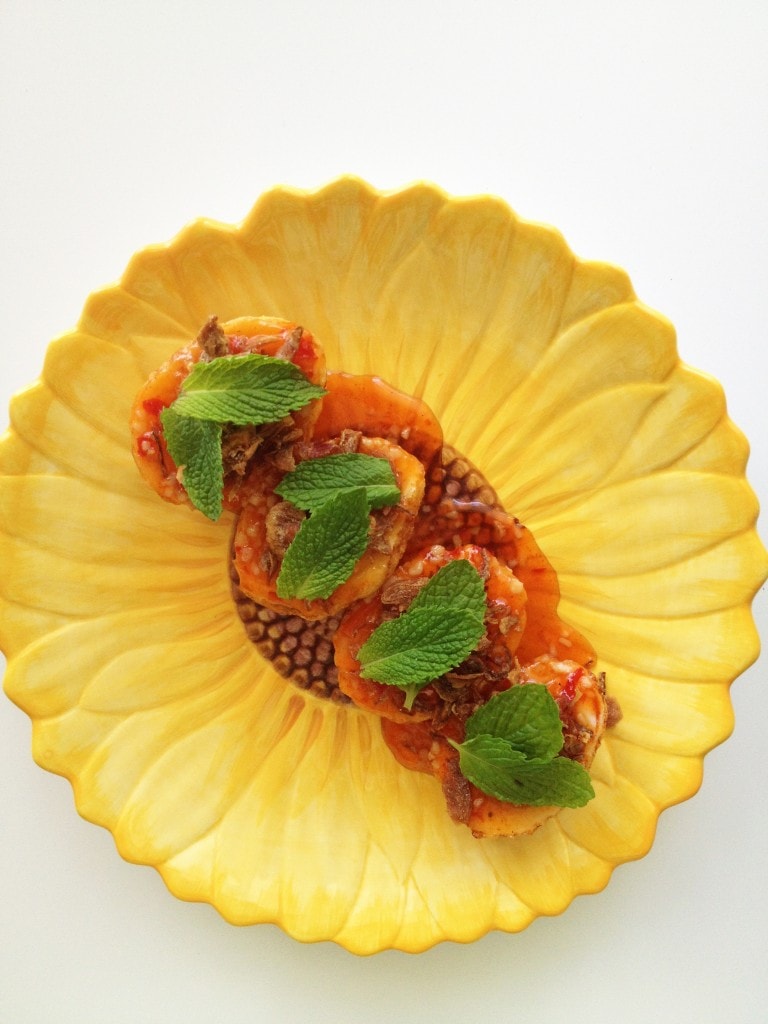 Whatever the origin of the name, it's open to the imagination. How do we make them though? Traditionally, these eggs are hard boiled then deep fried and halved before being served in a chili caramel sauce consisting of chilies, tamarind, fish sauce and some sugar. I like to prepare them with a slightly different variation in the chili sauce, using the sweet chili sauce commonly used for dipping and adding fried shallots to it. The sauce is fairly recognizable from its light reddish, almost orange, hue and speckled bits of chili. I don't have a brand preference but finding these in your local Asian grocery store should not be a problem.


The tedious part in preparing Son-in-Law Eggs is boiling the eggs, shelling them, then deep-frying them to create the crispy outer layer, while keeping them intact. So you'll want a non-stick pan. Once you're past that stage, it's relatively easy mixing together the sweet chili sauce and shallots. As for the fried shallots, you can either fry them yourselves or buy them in bulk from the store. I prefer to buy them. They have a long shelf life and come in handy for topping other things such as Chinese greens in oyster sauce.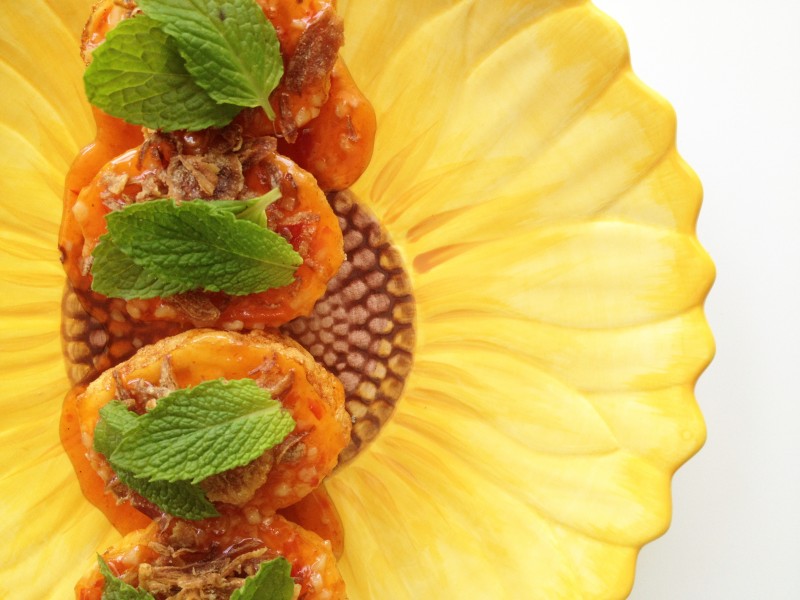 Now I know it's hard to see the eggs under all those mint leaves but they're there! I was in inspiration mode and wanted to decorate them like the high class chefs do with their masterpieces. So indulge me my little fantasy and look past the leaves. It's there, I promise you!
Print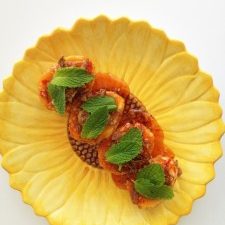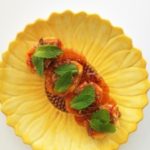 Son-in-Law Eggs
---
Author:
Total Time: 25 mins
Yield: 2 1x
2 hard boiled eggs, shelled
2 tablespoons fried shallots
1 stalk cilantro / mint leaves (optional)
Chili sauce:
1 tablespoon Sriracha
3 tablespoons sweet chili sauce
1 teaspoon garlic, minced
Salt to taste
3 tablespoons water
---
Instructions
Pan fry the eggs until they are browned on all sides. Drain on paper towels and set aside
Once they have cooled off, cut the eggs into halves, yielding four halves
In another saucepan over medium high heat, saute garlic until fragrant
Add in sweet chili sauce, Sriracha, salt and water, stirring to combine
Simmer the sauce for 2 minutes or until it has thickened slightly
Arrange the egg halves on a plate and pour the chili sauce over each egg
Top each egg half with some shallots, garnish with cilantro or mint leaves and serve hot
Prep Time: 10 mins
Cook Time: 15 mins