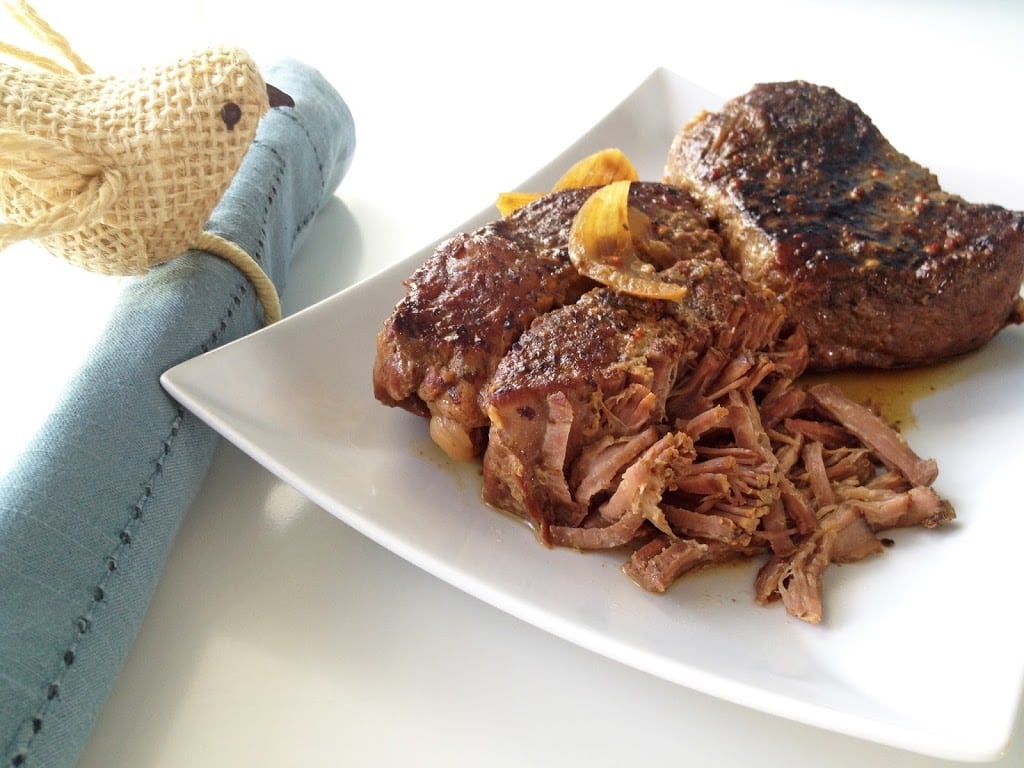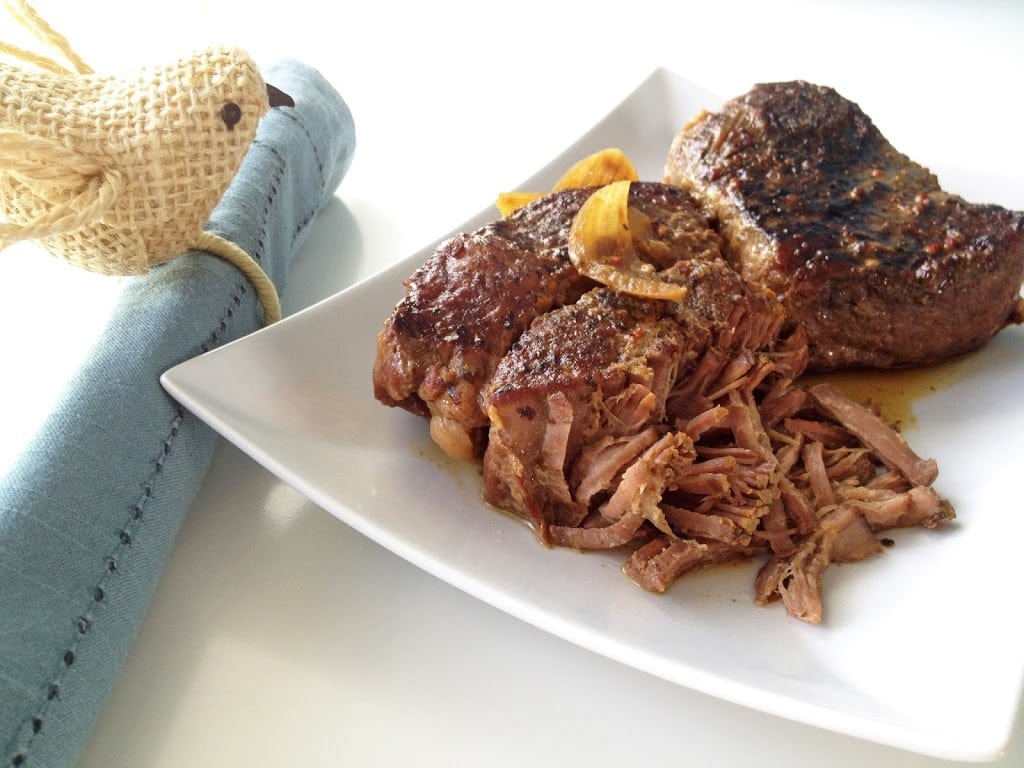 This recipe for slow cooker roast is ridiculously easy to make but oh so delicious, especially with all the gravy to pass around or hog for yourself (ahem). My first attempt at a roast last year with the much coveted purchase of my brand new crock pot went well, but was not in your face phenomenal. I was expecting so much more. Since then, I've meandered about the internet and decided to try out roasts with  mixes and soups, so here we have Three Envelope Roast which is basically just that: a cut of roast with three envelopes or packets of Italian salad dressing mix, ranch salad dressing mix and brown gravy mix and some water.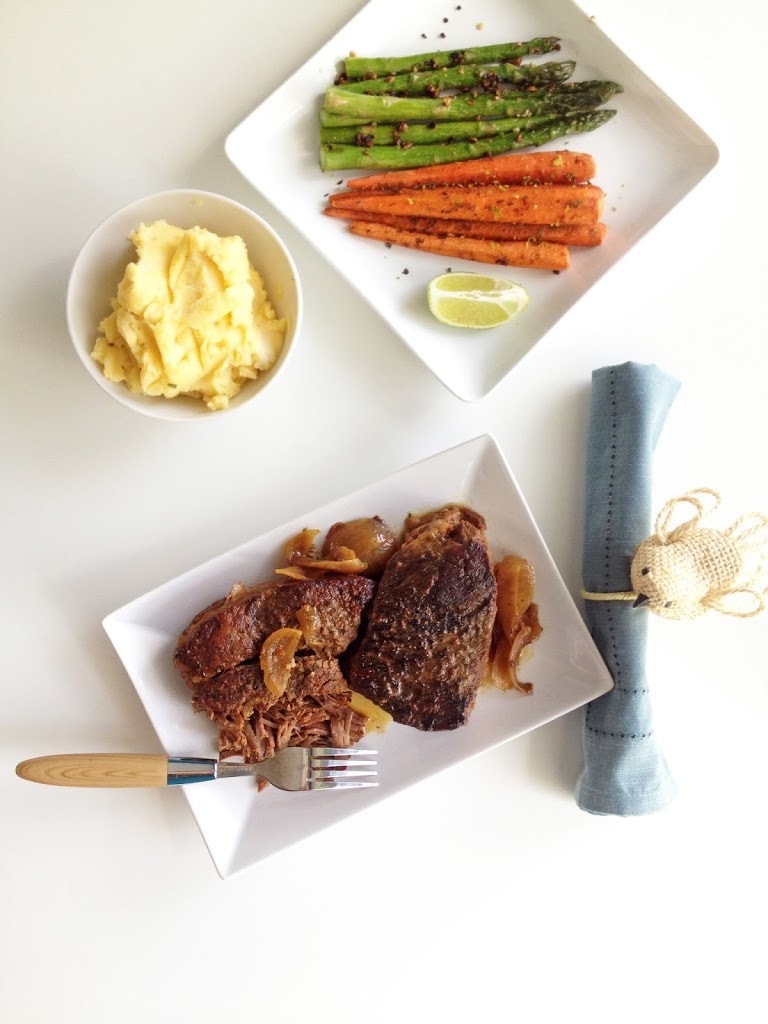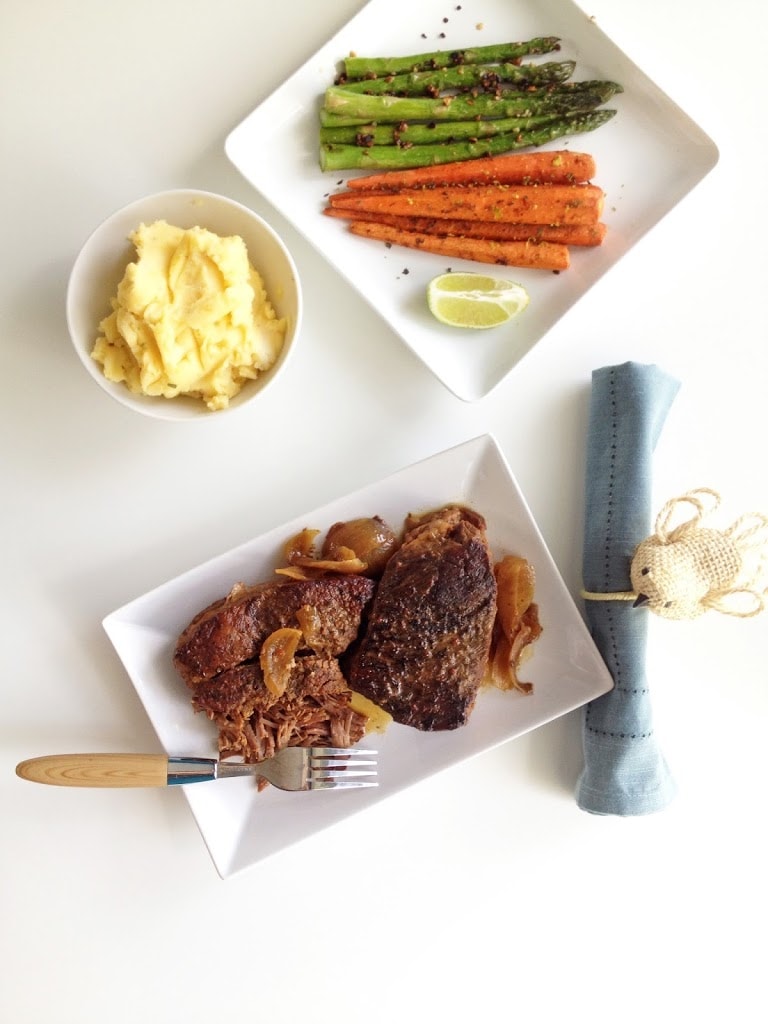 I know the flavor combination may sound a little strange, it sure did to me. Ranch in beef roast? But it works! Make sure to get the packets with powder, not the sauces. They are about a dollar and some change each in grocery stores and easy enough to find. For this roast I used chuck roast but any cut of roast will do. I've taken the liberty of adding in an onion for added flavor but that's optional.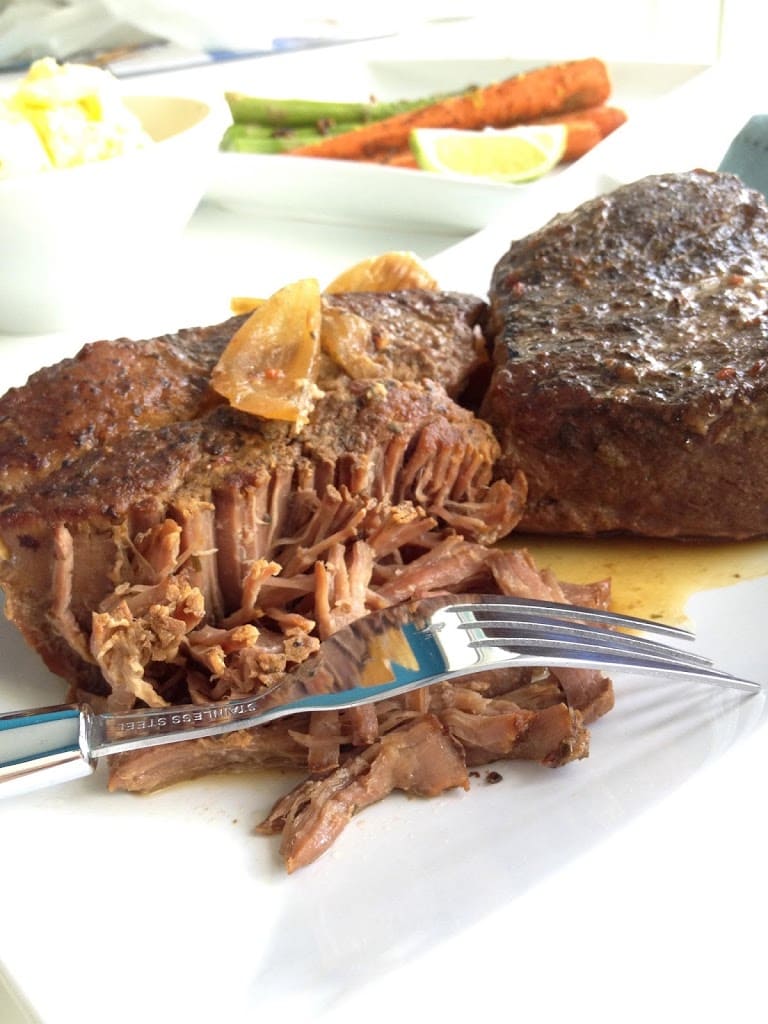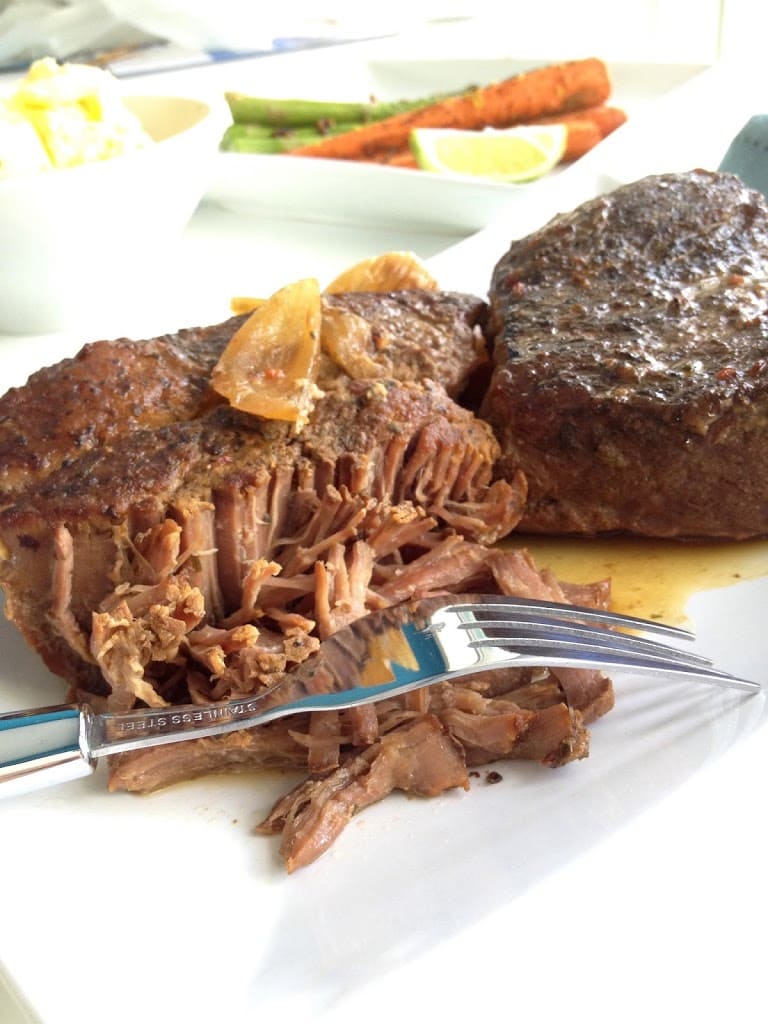 This is great for having a dinner ready for you when you come home and takes all of 15 minutes to prepare. Don't forget to rub the meat in salt and pepper and sear it on all sides before slow cooking, this step is worth it!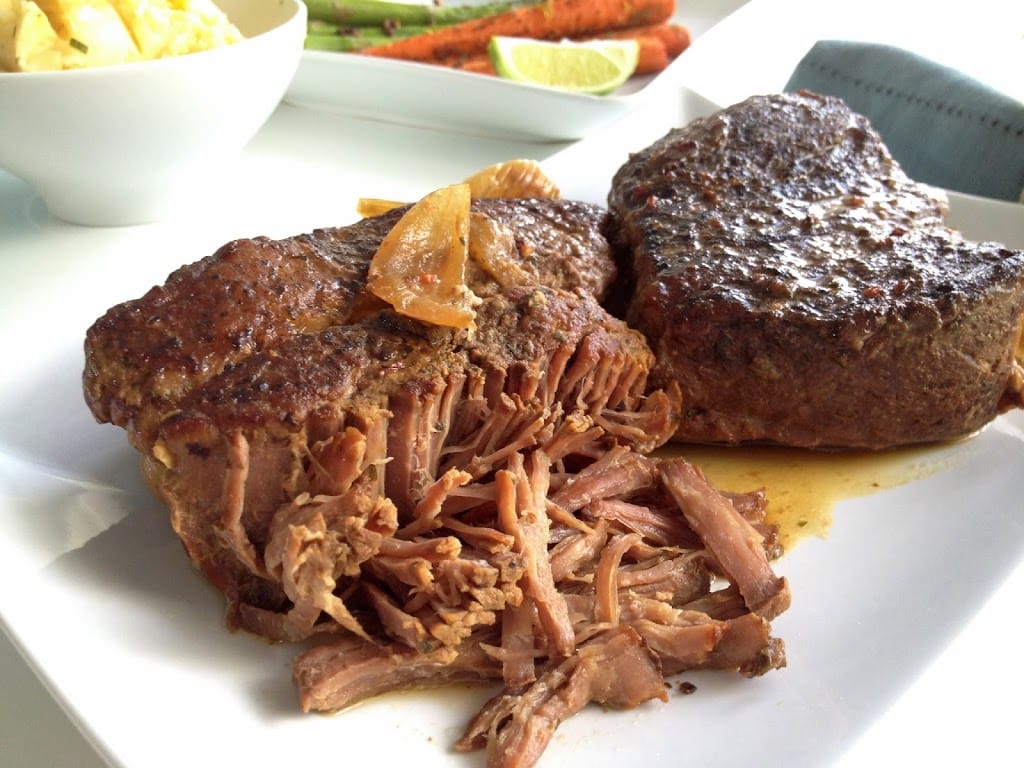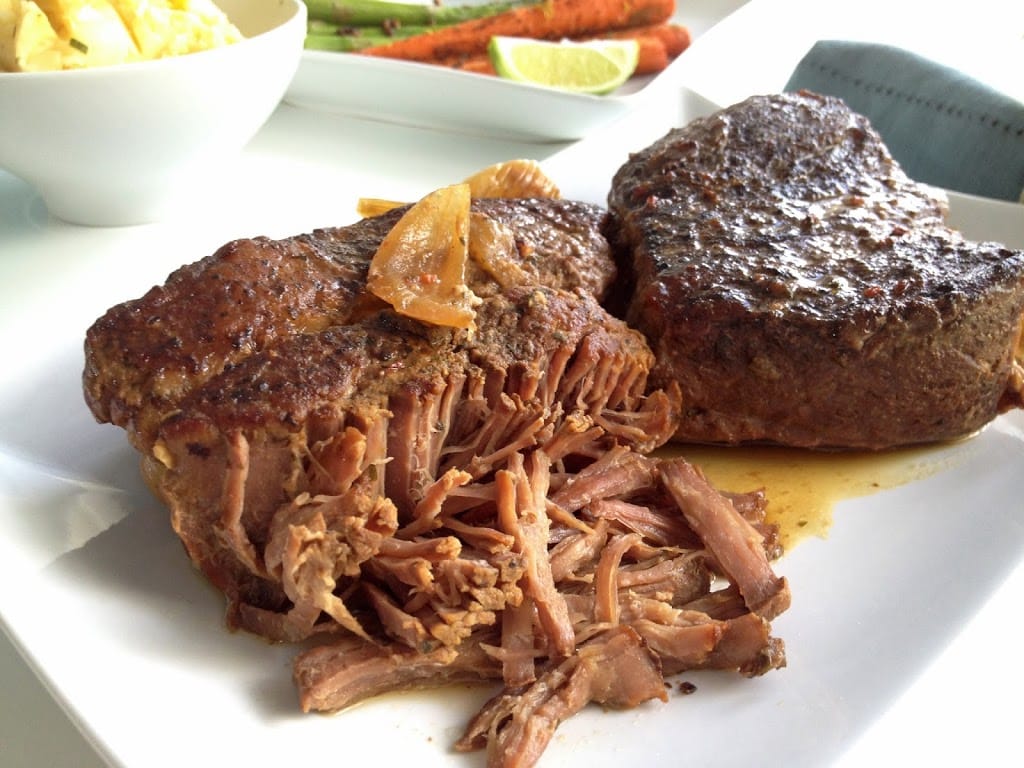 Print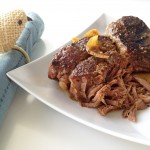 Three Envelope Roast
---
Scale
Ingredients
3

lb. chuck roast

1

yellow onion, cut into wedges

1

packet dry Italian salad dressing mix

1

packet dry ranch salad dressing mix

1

packet dry brown gravy mix

2 cups

cold water
Salt and pepper to taste
---
Instructions
Season the meat with salt and pepper on both sides and rub it in
Over high heat, sear the meat on all sides with some oil until browned. Transfer to a slow cooker
Arrange the onion wedges in the slow cooker
Mix together the water with the mixes until they have completely dissolved. Pour the gravy over the meat
Cover and cook on low for 8 hours
Dish and serve hot