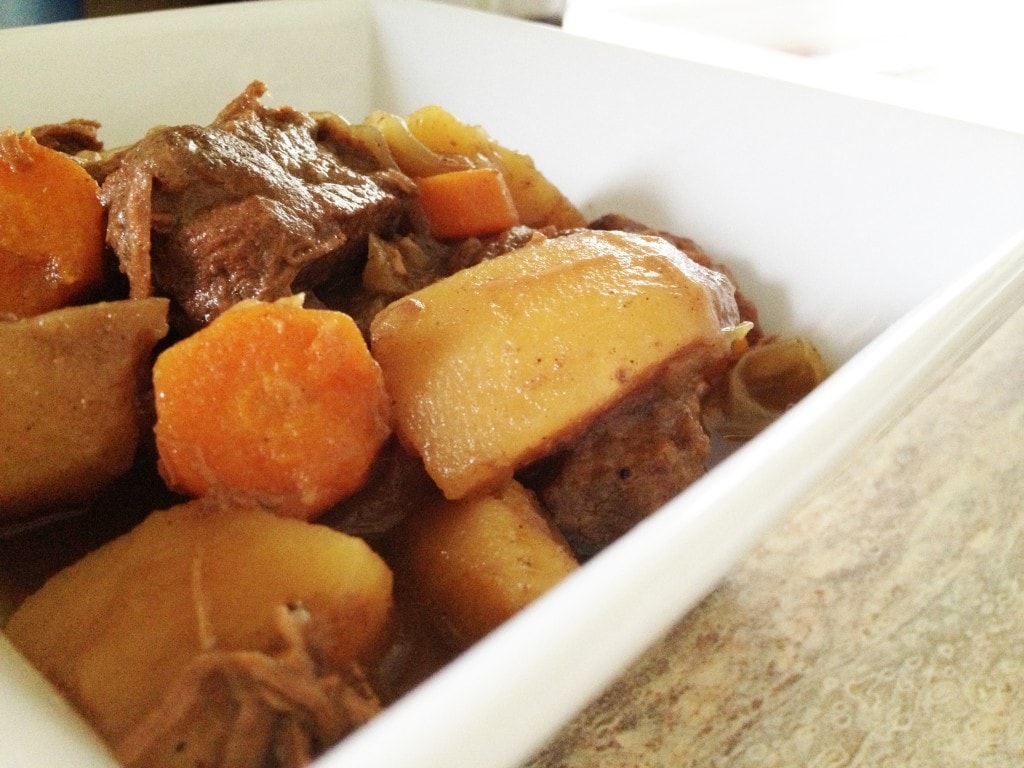 This is not exactly your standard Memorial Day meal but it's what I had left in the fridge until the next grocery supply run. Even so, Kalops is remarkably delicious, with melt in your mouth vegetables and meat so tender, it falls apart at the slightest nudge.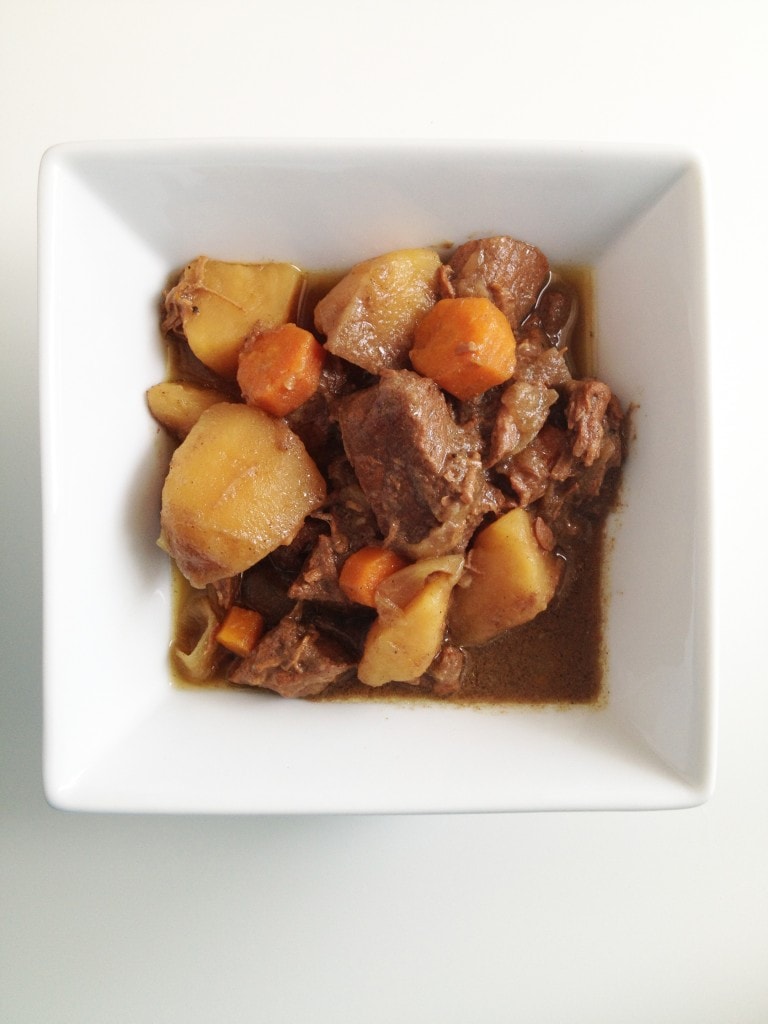 I used to be a frequent patron of this Swedish restaurant several years ago, and this was when I discovered Kalops. I ordered it for delivery often enough to be considered a regular and when I moved, I decided to learn how to make it. 
The allspice gives it its signature flavor, setting it apart from other beef stews and was the main reason the spice made its way to my spice rack. You can find allspice here and you can use either whole or ground, although whole tastes better to me.
It's supposedly served with beets but I omitted that part. No matter how you choose to enjoy it though, the important thing is, you will enjoy it!
Print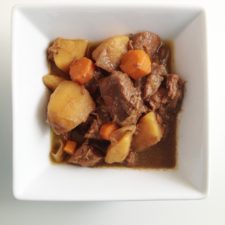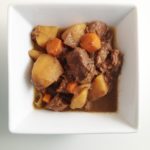 Swedish Beef Stew (Kalops)
---
2

lb. stew beef, cubed

3

large Yukon gold potatoes, peeled and cubed

2

yellow onions, cut into wedges

3

large carrots, peeled and sliced

3 tablespoons

butter

4 tablespoons

all purpose flour

4 cups

water

1 tablespoon

ground allspice

3

bay leaves
Salt and pepper to taste
---
Instructions
Melt butter in a dutch oven or stock pot
Over medium high heat, brown meat well for 5 minutes
Sprinkle with flour and stir to combine
Add onions and cook for another 5 minutes
Add water and carrots and mix well, making sure to thoroughly submerge meat and vegetables
Season with ground allspice, bay leaves, salt and pepper
Simmer over low heat for 4 hours
Stir occasionally to keep bottom from sticking
Add potatoes and simmer for another 1/2 hour or until potatoes are tender
Dish and serve hot
♡ Affiliate disclosure: As an Amazon Associate, I earn commissions from qualifying purchases from Amazon.com. You can learn more about it here.