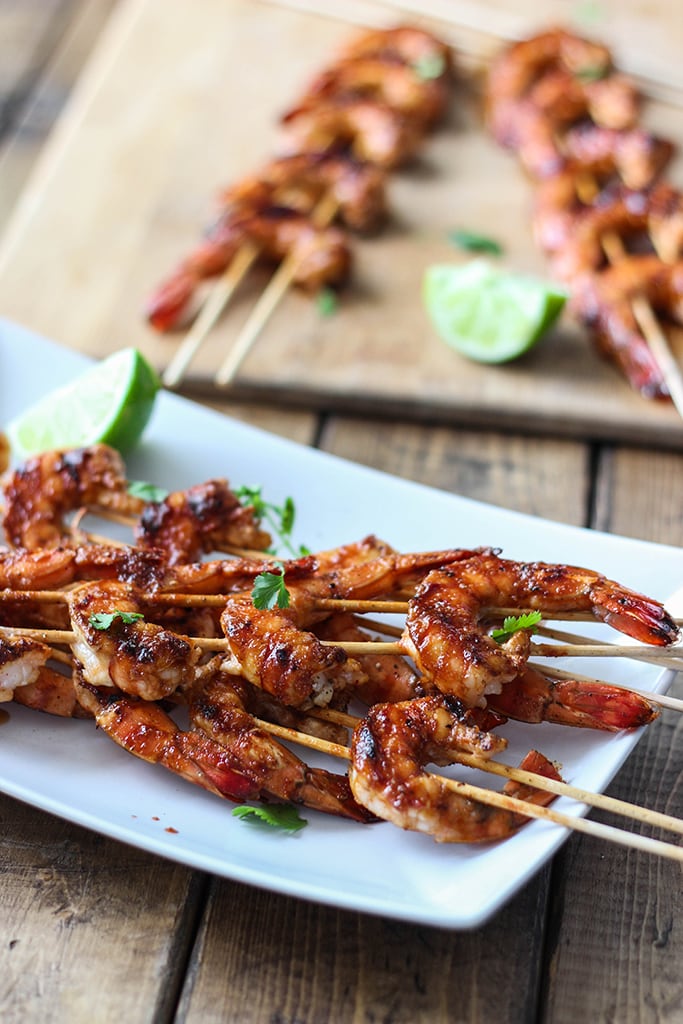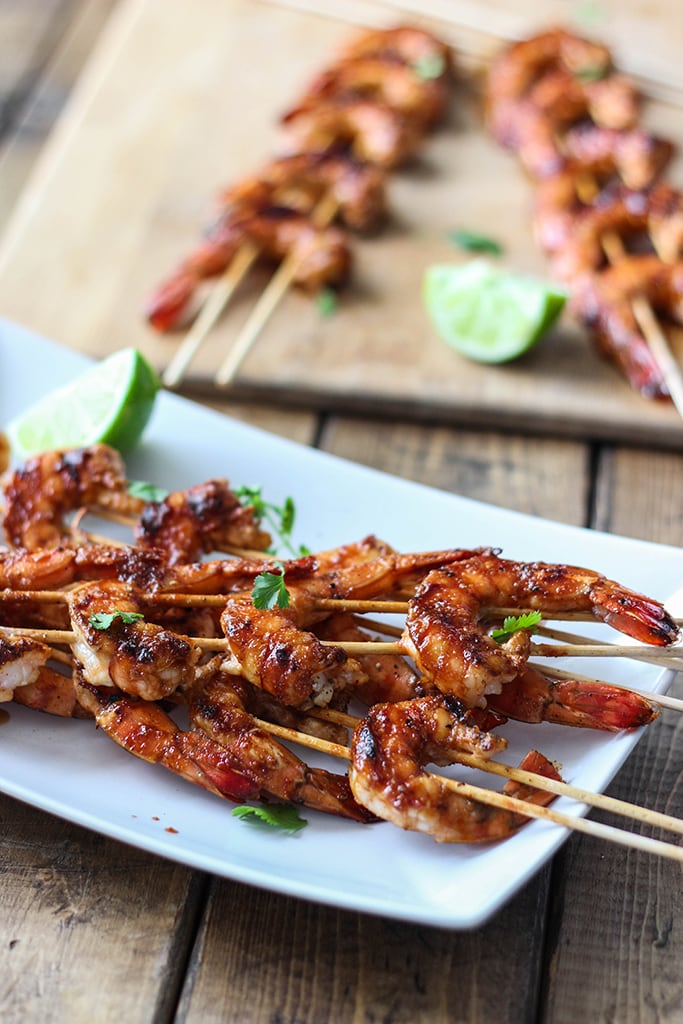 One year ago I started grilling up some Sriracha hot wings. They worked out great! So this year I'm paying homage to the rooster king of hot sauce by going shrimp style skewers ala Sriracha. It has a nice ring to it: Sriracha shrimp skewers.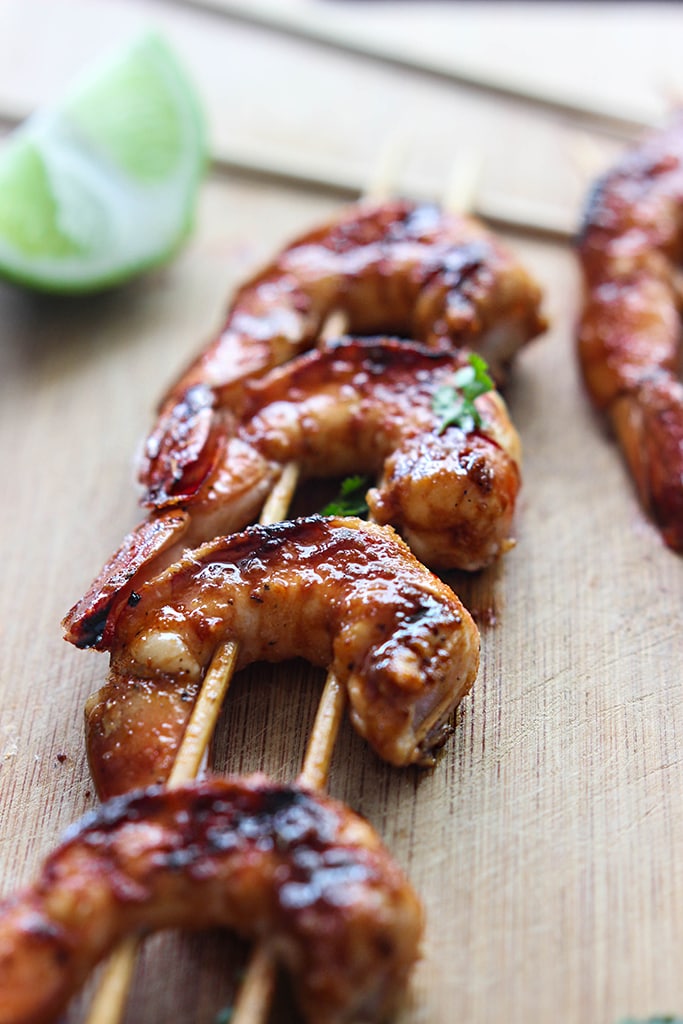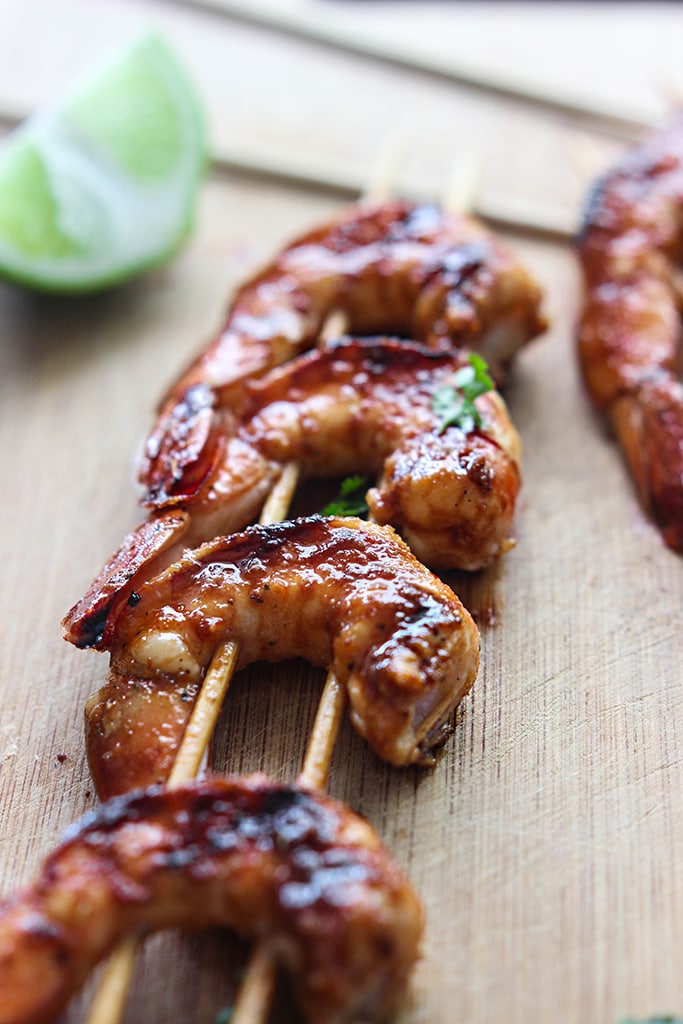 It has the same heaty, semi-sweet but tangy glaze to it but with less work cause shrimp cooks in no time at all.
So let's get cooking!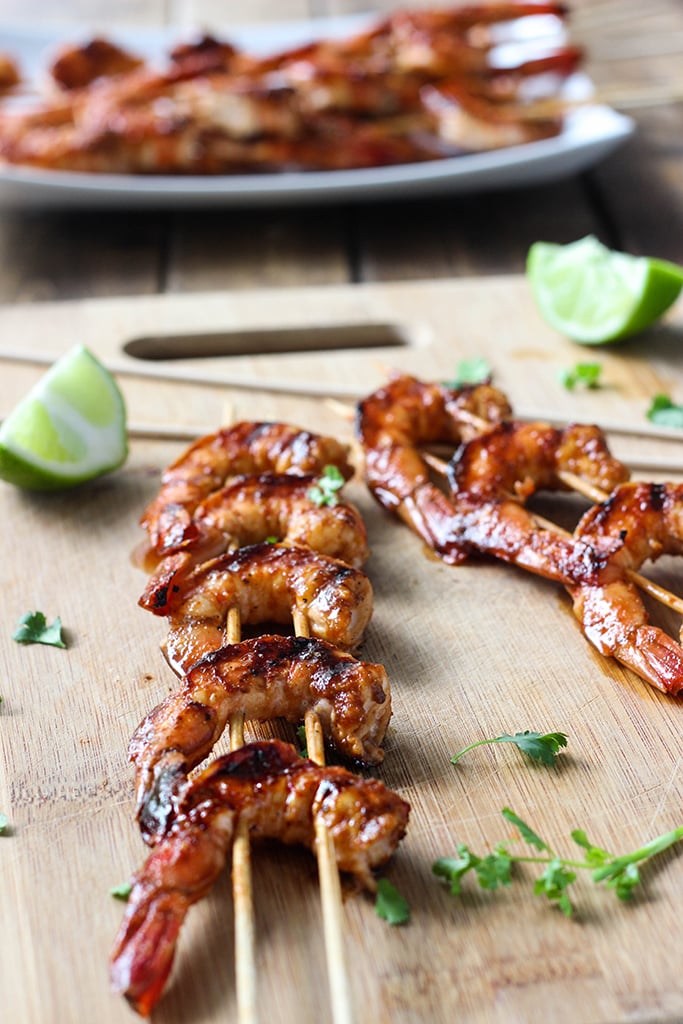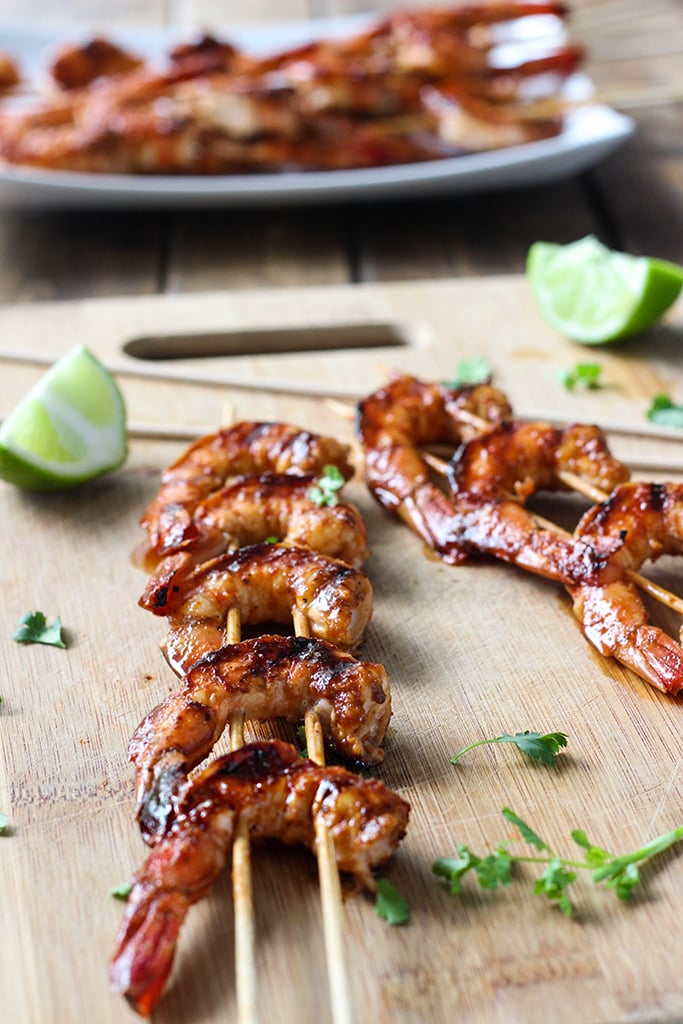 I used jumbo peeled and deveined shrimp with tail on. They just tend to look meatier with their tails still on. You feel like you're getting your money's worth.
We begin by combining the sauce ingredients. Then we divide them. One third for the marinade and the remaining sauce for the basting. If you want it even hotter, feel free to add more Sriracha sauce to taste. If you're short on time, you can skip the marinade stage and go straight to basting and grilling. But make a dip for more flavor.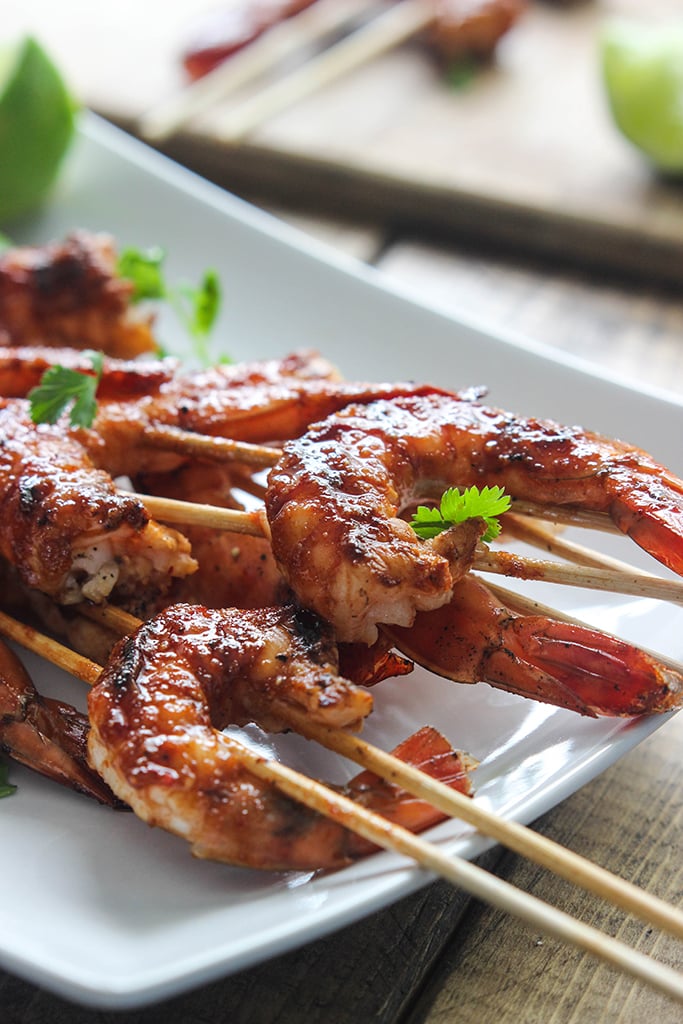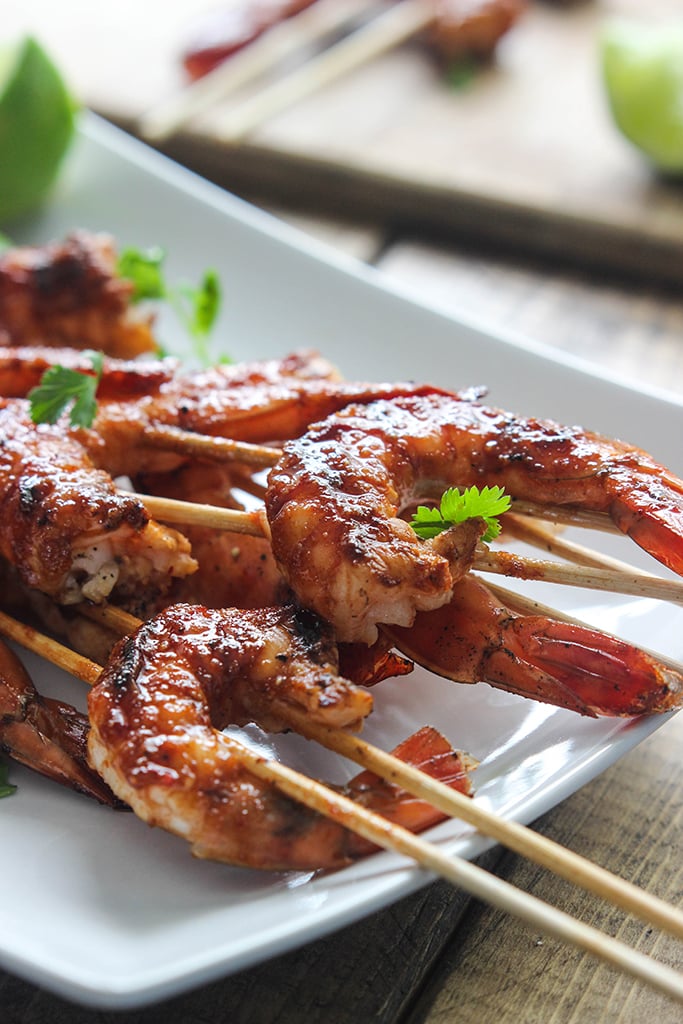 Then it's marinating for 30 minutes. I used a ziploc bag and massaged the marinade in to make sure all the shrimp was immersed in it. You can use this time to soak your bamboo skewers so they don't burn. So marinate the shrimp in sauce. Check. Marinate the skewers in water. Check.
Time to twiddle your thumbs! Or start up the grill.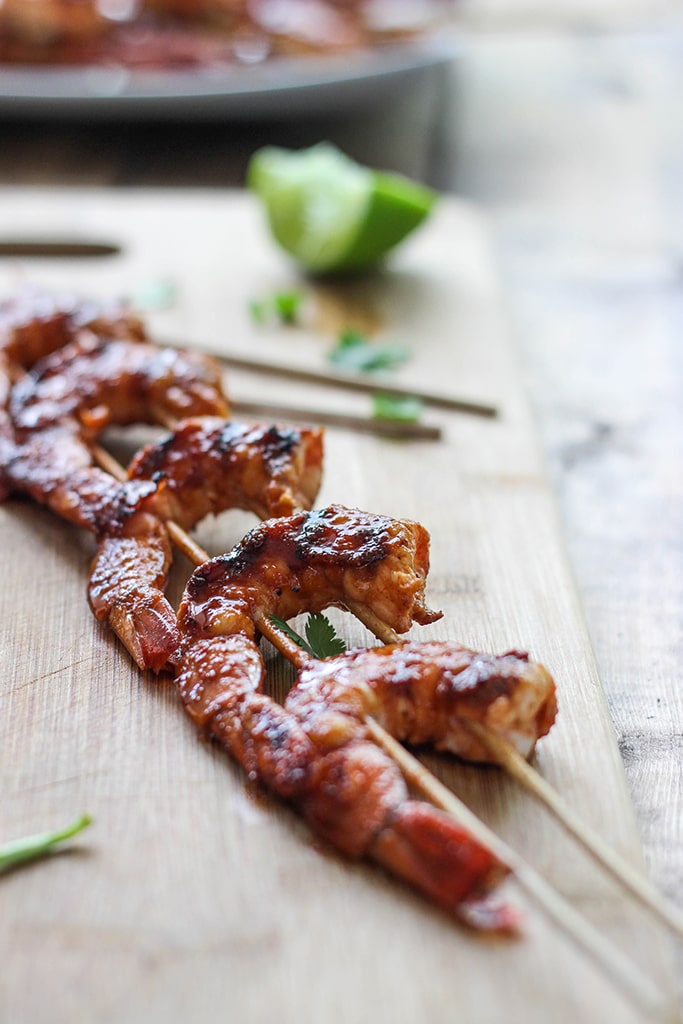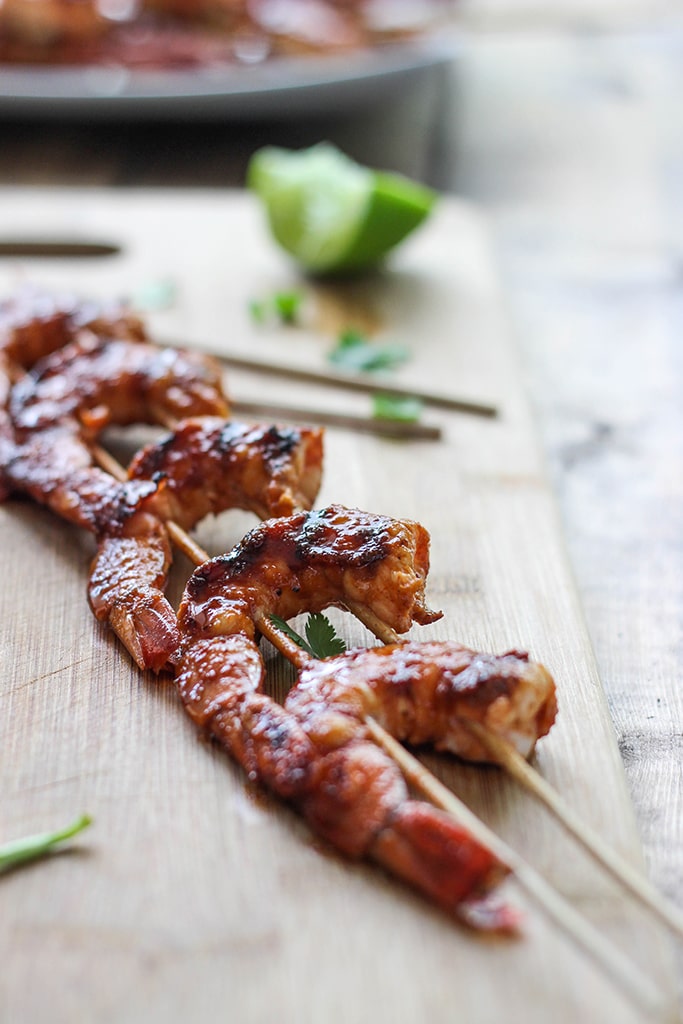 Then it's threading the shrimp any style you want and onto grilling. I had about 5 jumbo shrimp on each skewer. It's about 2 minutes per side or until the shrimp is cooked. No time at all!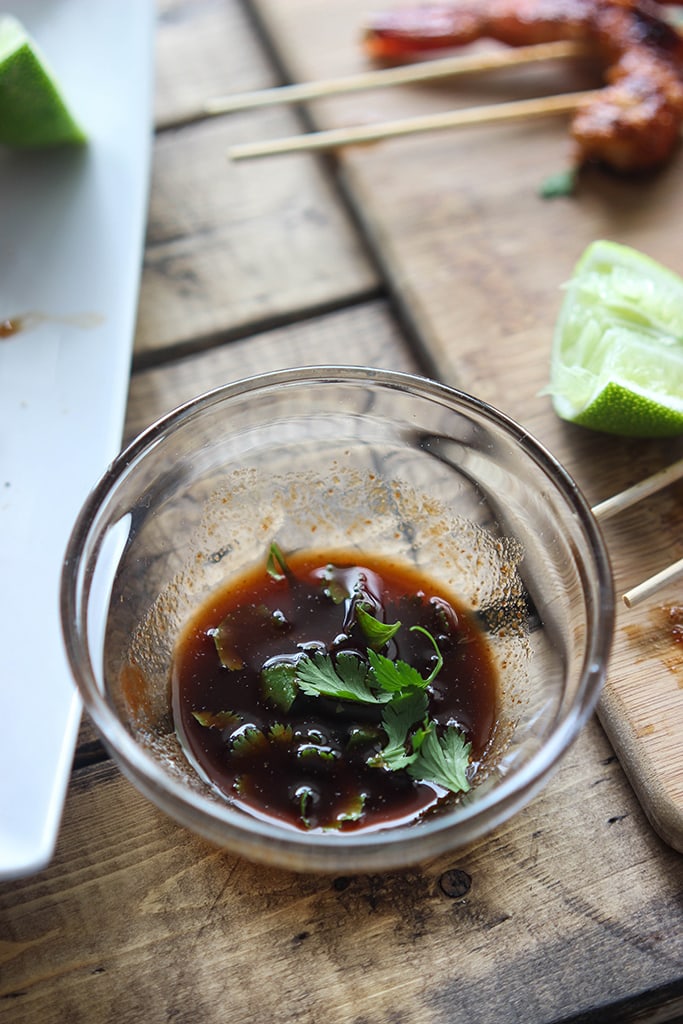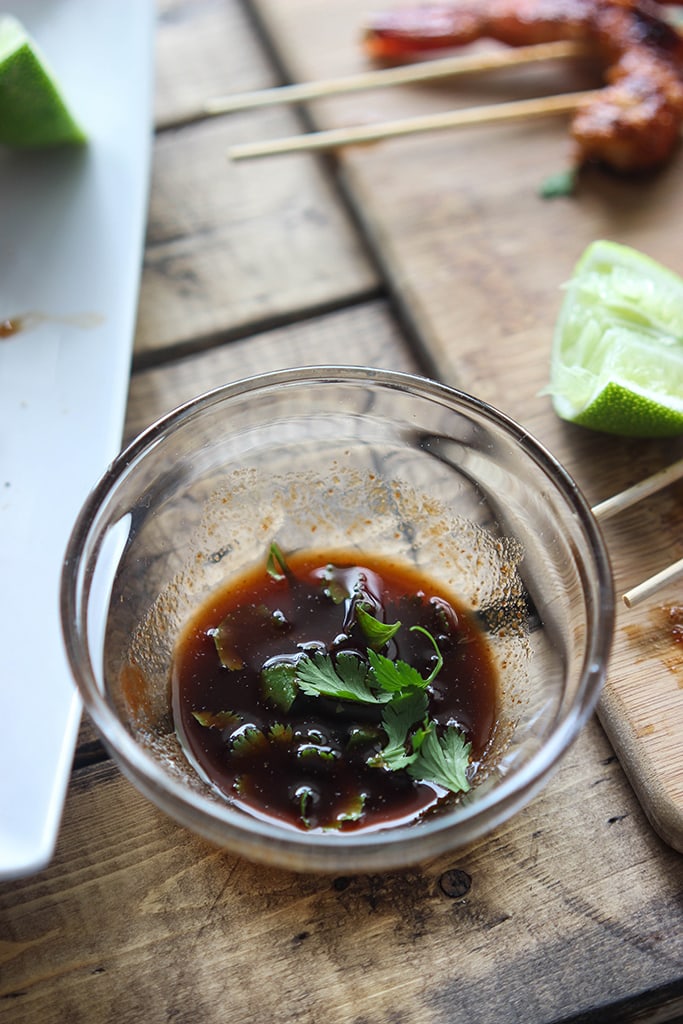 Now you can put in your fillers like bell peppers or pineapples or whatever else you have in mind or have it as is. Serving with some cilantro and some lime wedges is also an option. If you want even more sauce to drizzle  it over or dip it with, just make another batch of the sauce aaaand drizzle or dip! I prefer a dip. I made another batch of sauce and tossed some cilantro in there and boy was it good. My mouth was on fire though!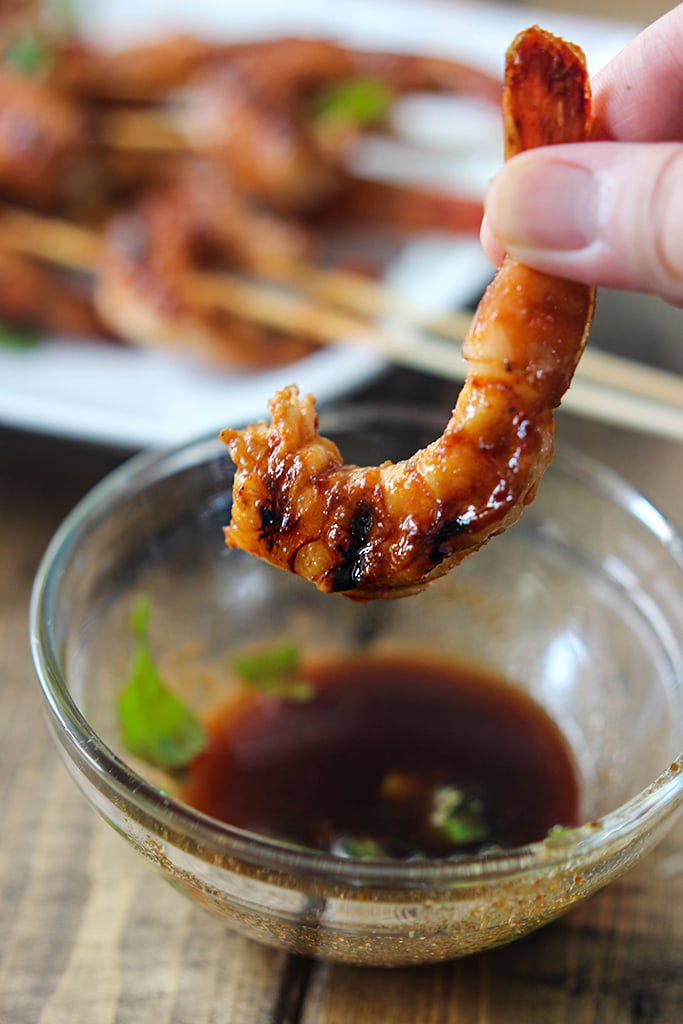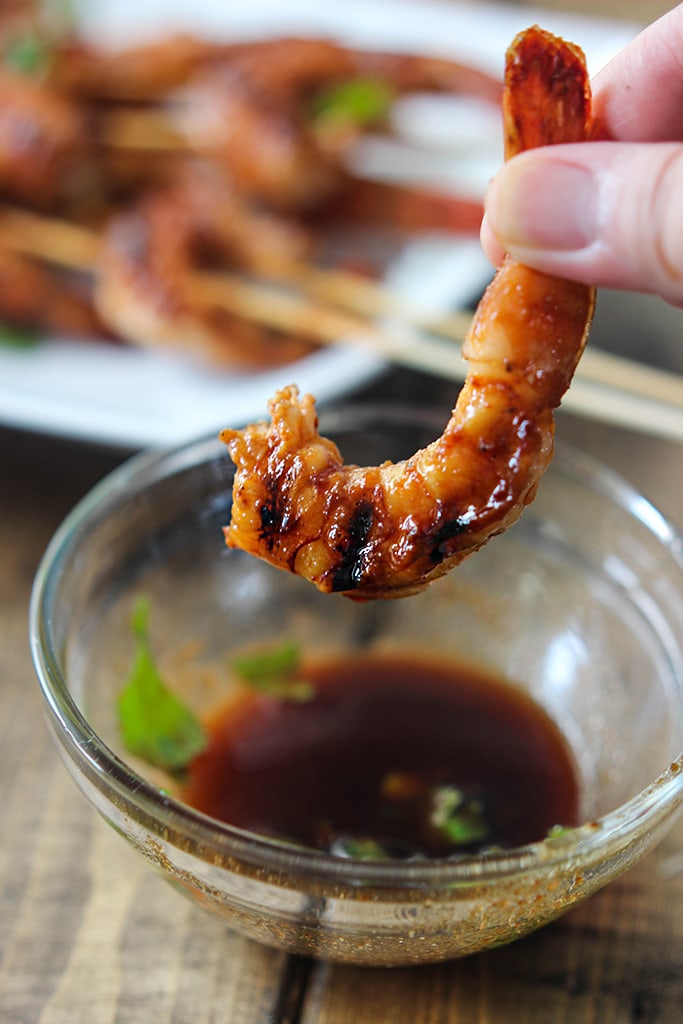 And that's it! Happy grilling!
Print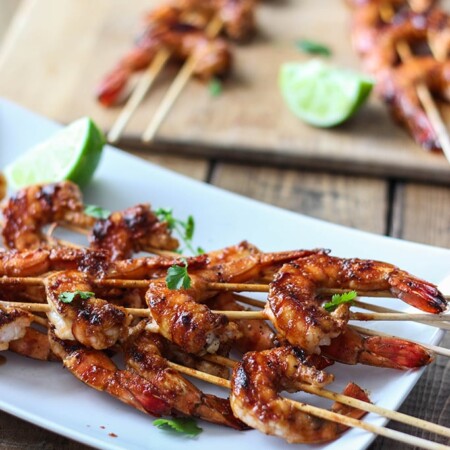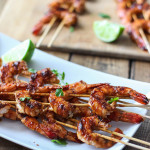 Sriracha Shrimp Skewers
---
Author:
Total Time: 20 mins
Yield: 4 1x
1 lb. jumbo shrimp, peeled and deveined with tail on
Sauce:
3 tablespoons Sriracha sauce
2 tablespoon honey
2 tablespoon lime juice
2 tablespoon soy sauce
1/2 teaspoon garlic powder
Pepper to taste
---
Instructions
Combine the sauce ingredients
Marinade the shrimp in 1/3 of the sauce for 15-30 minutes. Keep the remaining sauce for basting
Soak your wooden skewers in some water
Thread the shrimp with bamboo skewers
Grill shrimp skewers while basting with the sauce, about 2 minutes per side until nice and charred
Dish and serve hot with lime wedges and cilantro and/or a sauce dip/drizzle
Prep Time: 5 mins
Cook Time: 15 mins