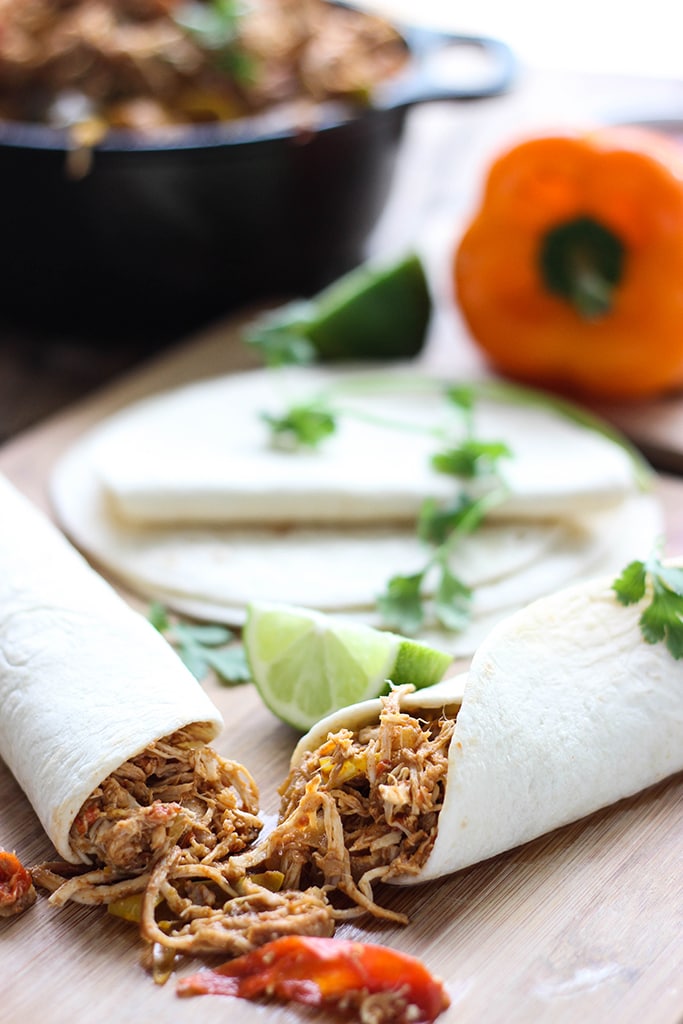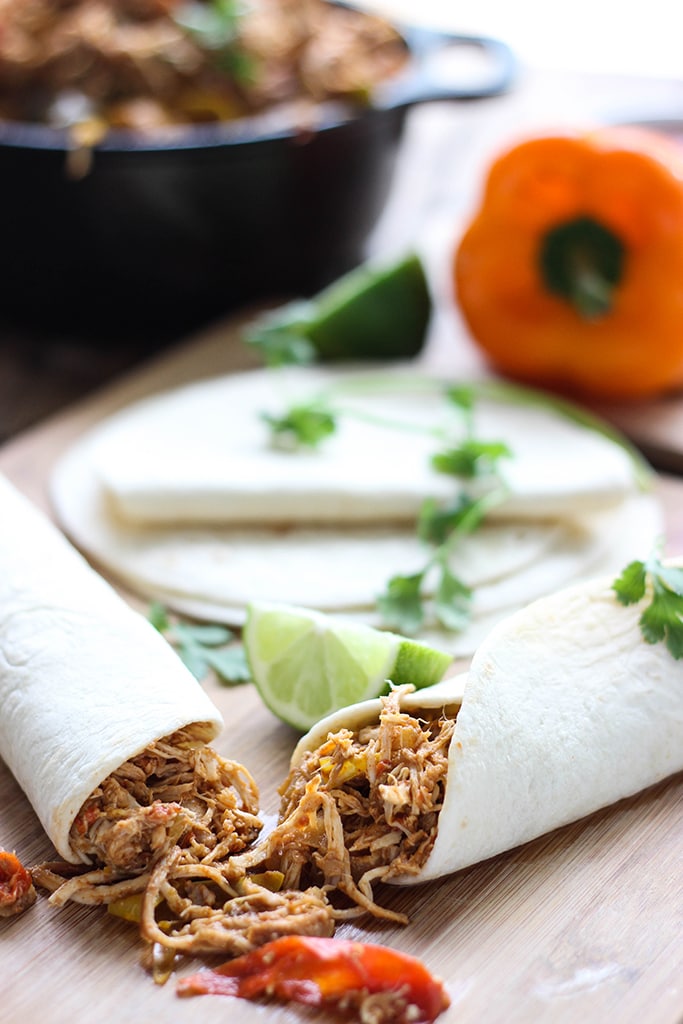 Here's an easy one for a quick weekday meal. Everybody loves the sizzling grand entrance of fajitas while waiters and waitresses do the 'fajita walk'. Because everyone loves sizzling anything. And while this doesn't have the sizzle factor, it still tastes like it's been marinated lovingly in all the flavors that make chicken fajitas taste so good.
And all this with just five ingredients. I was a little skeptical at first so I tried it a couple of times. And it worked out well. It's fun, it's colorful and really full of flavor.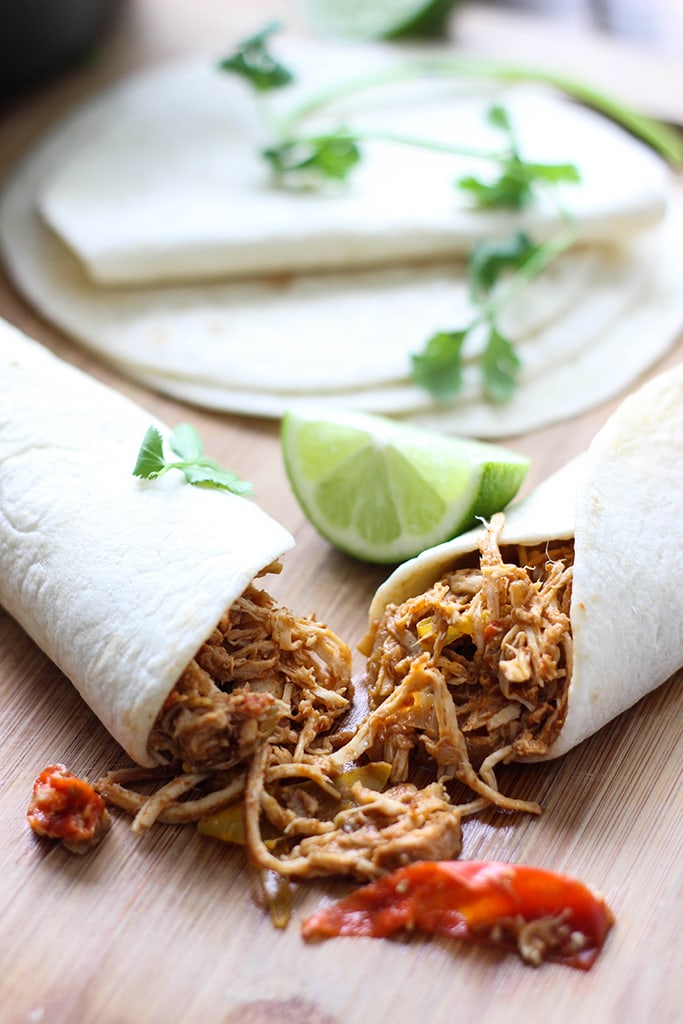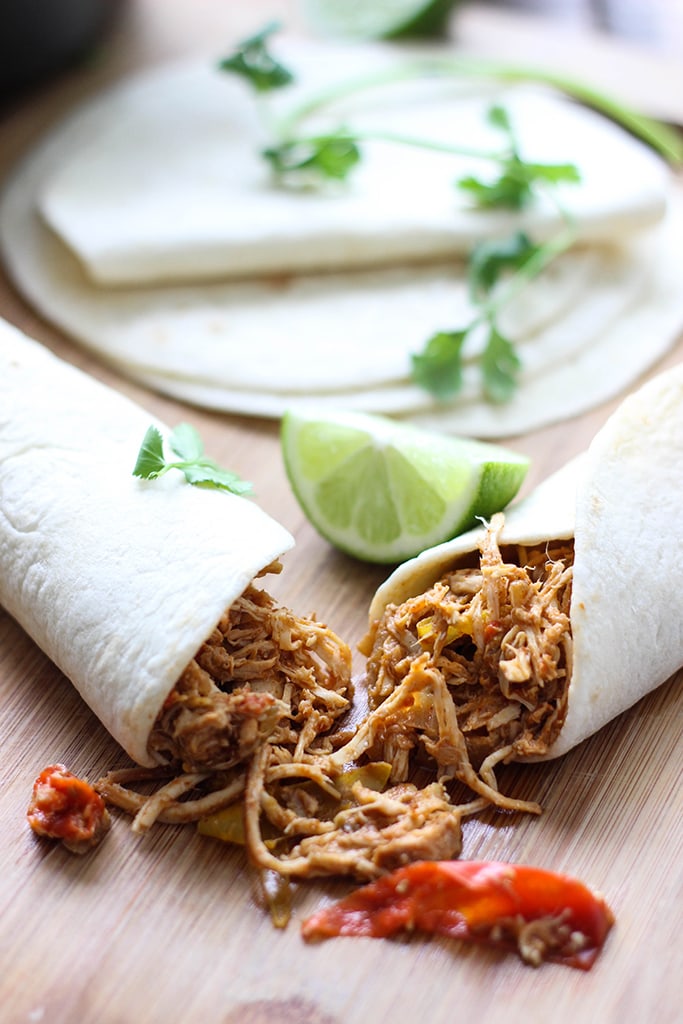 Think of this as the meat base from which you can pile your fixings on. Prep this is the morning or overnight and you'll be rewarded when you come back home from work or wake up with a delicious aroma of bell peppers and spiced meat.
From there, it's just a matter of getting your tortillas, beans, rice, shredded lettuce, cheese, salsa, guacamole, sour cream or whatever fixings you like! So this one's for the busy bees of the world that still want something good to eat at home.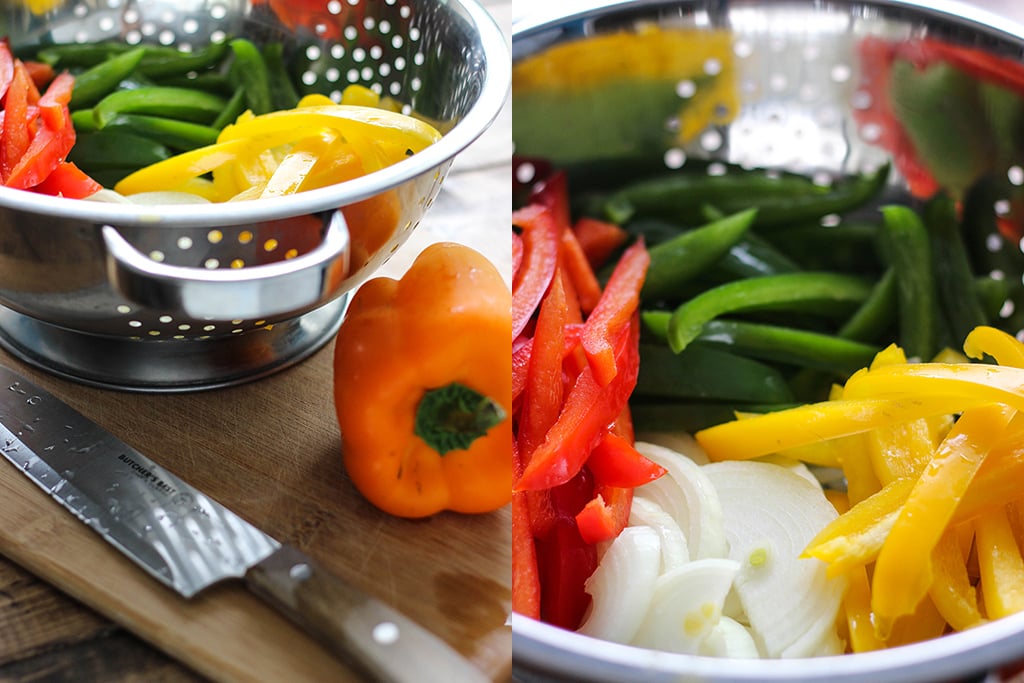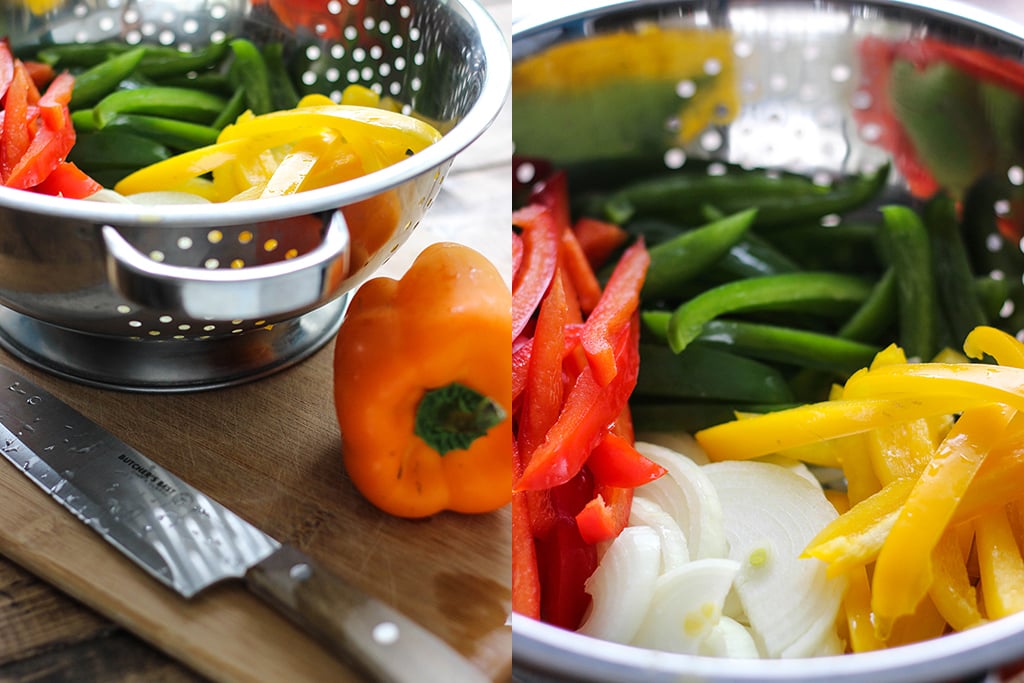 I mentioned five ingredients. You have your chicken breasts, bell peppers, onions, taco seasoning and lime juice. Slicing the bell peppers and the onion is the bulk of the prep stage. Once that's over and done with, spread them out on the bottom of your slow cooker. I used green, yellow and red bell peppers for color but it's okay to just go for three of the same kind.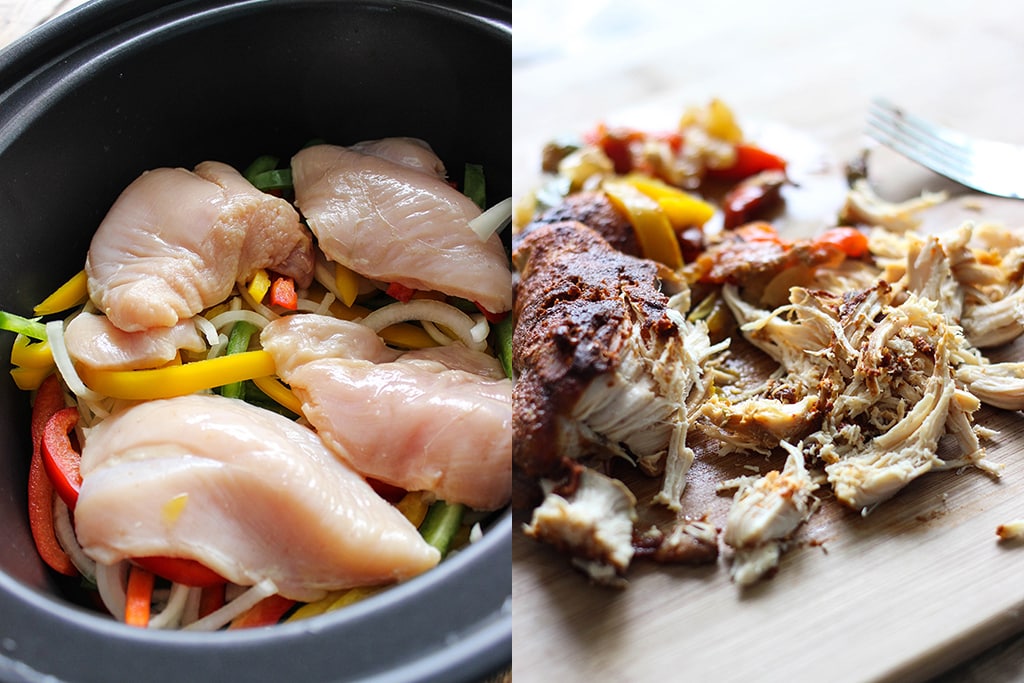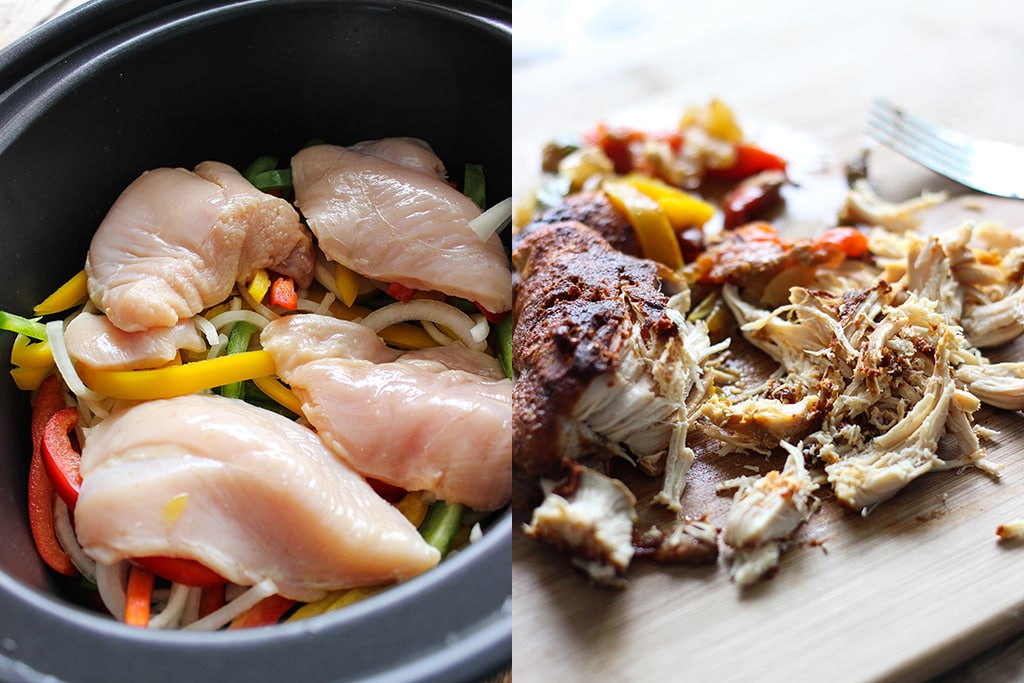 Then top it with the boneless, skinless chicken breasts. You'll want them skinless because skin will render fat which will pool up into a watered down oily mess in the slow cooker. Make sure to pat the chicken breasts dry so there isn't any excess liquid too.
You don't need any liquid while cooking this as the bell peppers will sweat and produce their own juices which is more than enough to go around.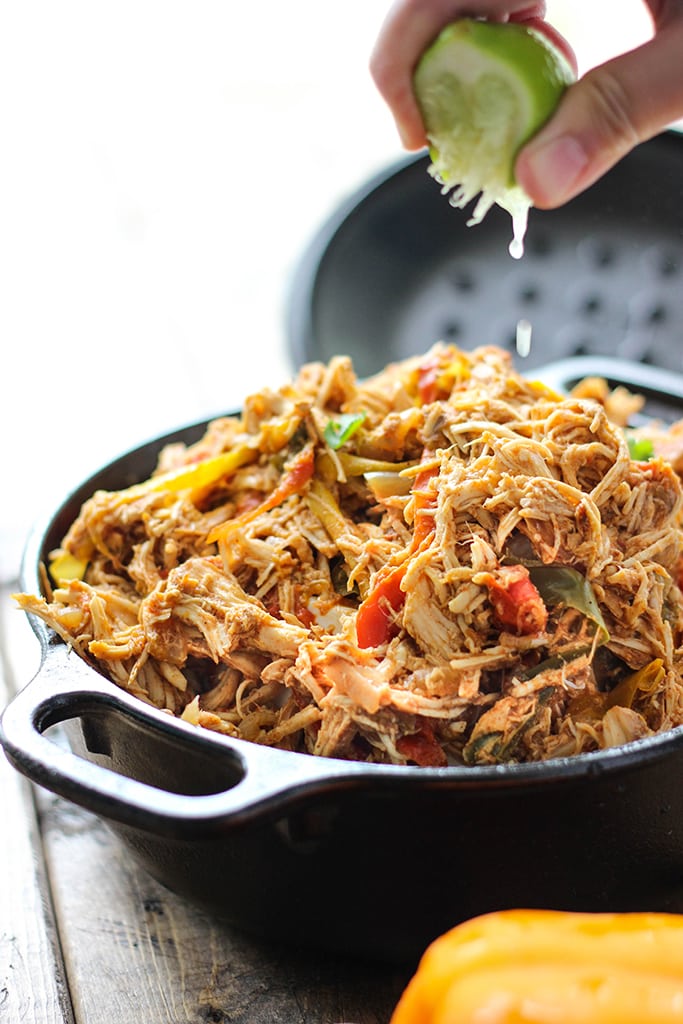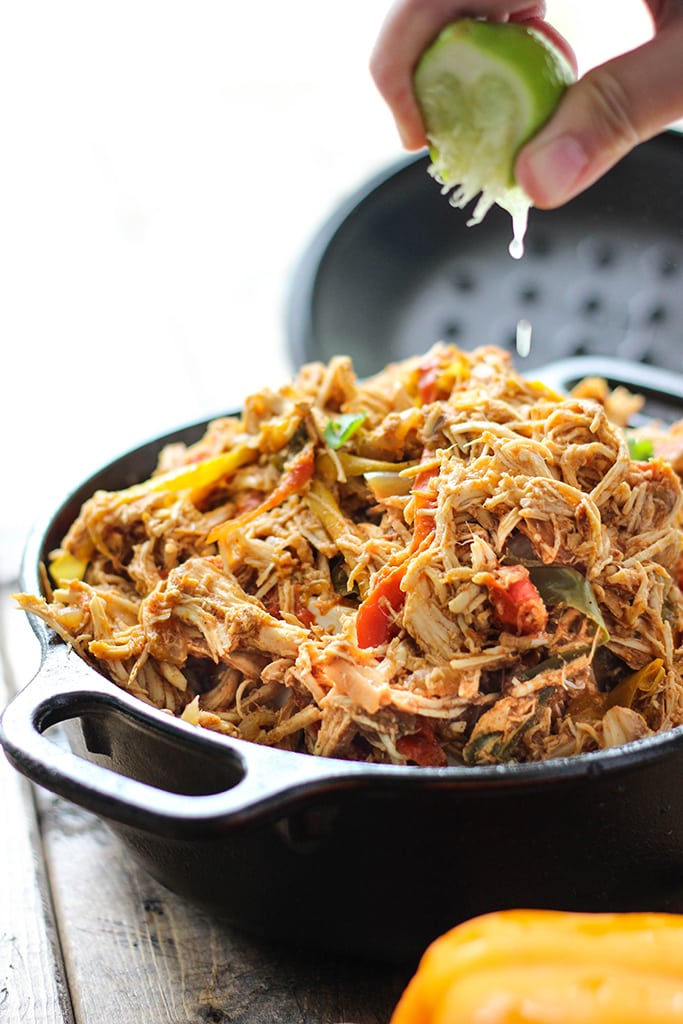 Then it's sprinkling the taco seasoning and lime juice over everything. After that, we set and forget. You can cook it on high for 4 hours or low for 8 hours. I've tried both and they worked out the same. But try not to cook it longer than 8 hours on low because chicken is one of the meats that get tougher if it cooks too long. The complete opposite of beef.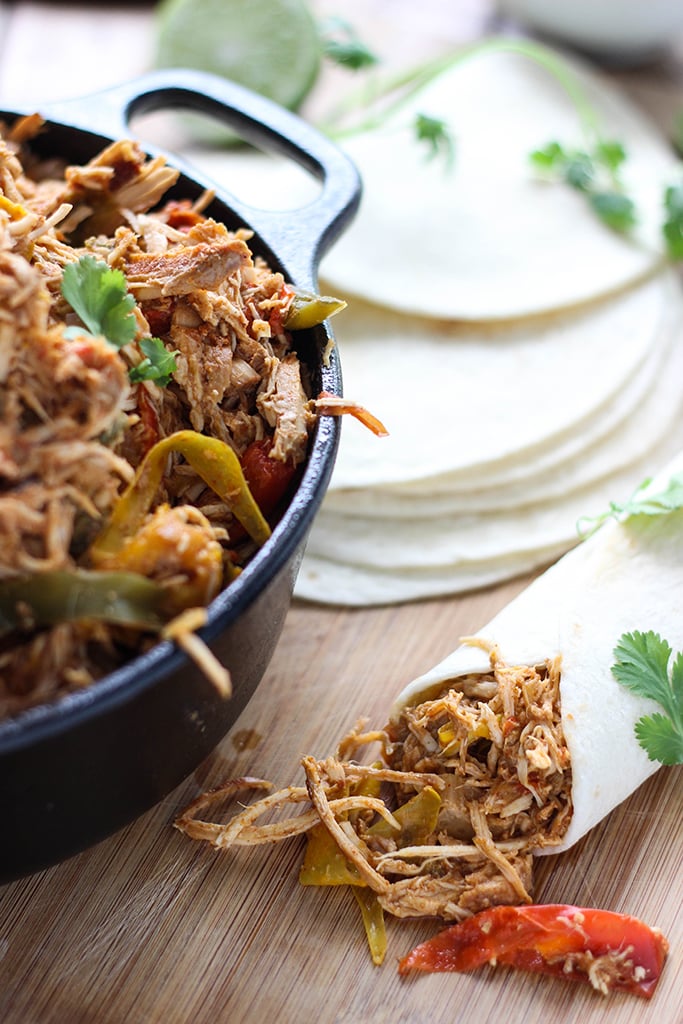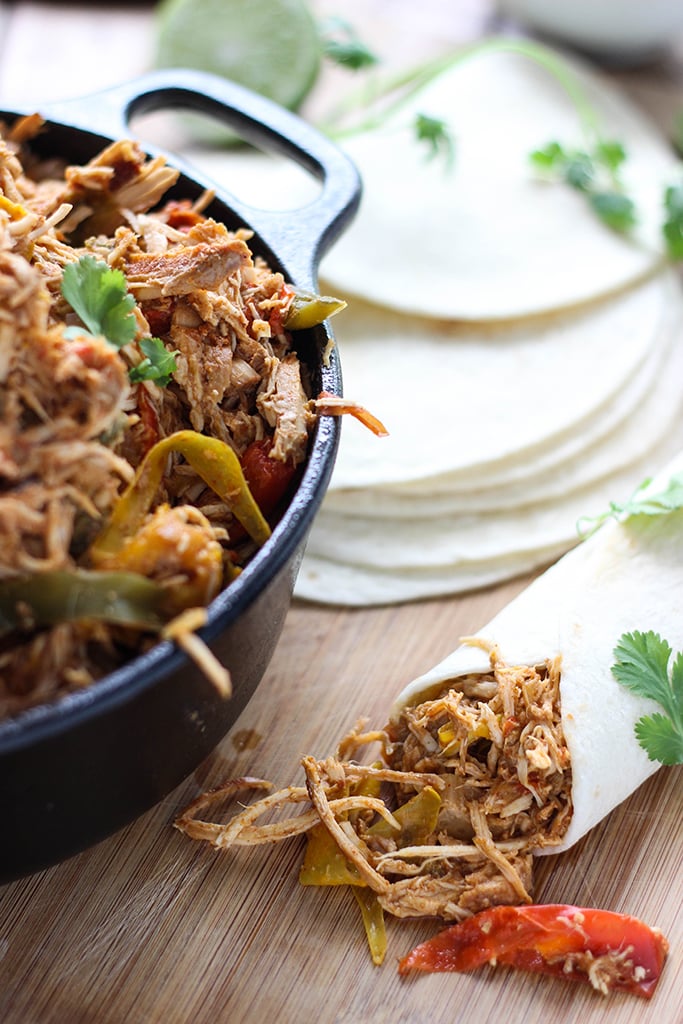 If you don't want to use pre-packaged taco seasoning, you can easily make your own at home. There's many, many recipes all over the web but here's a quick one for you. It basically consists of chili, garlic and onion powder, some cumin of course, a little oregano and some paprika and cayenne for heat.
Once everything is cooked, remove the chicken and shred with two forks. It should be so tender, it will melt at the slightest nudge. Then return the chicken to the slow cooker and mix it with the juices and bell peppers to soak up and share all that seasoning. If you want more lime juice, feel free to squeeze on some more.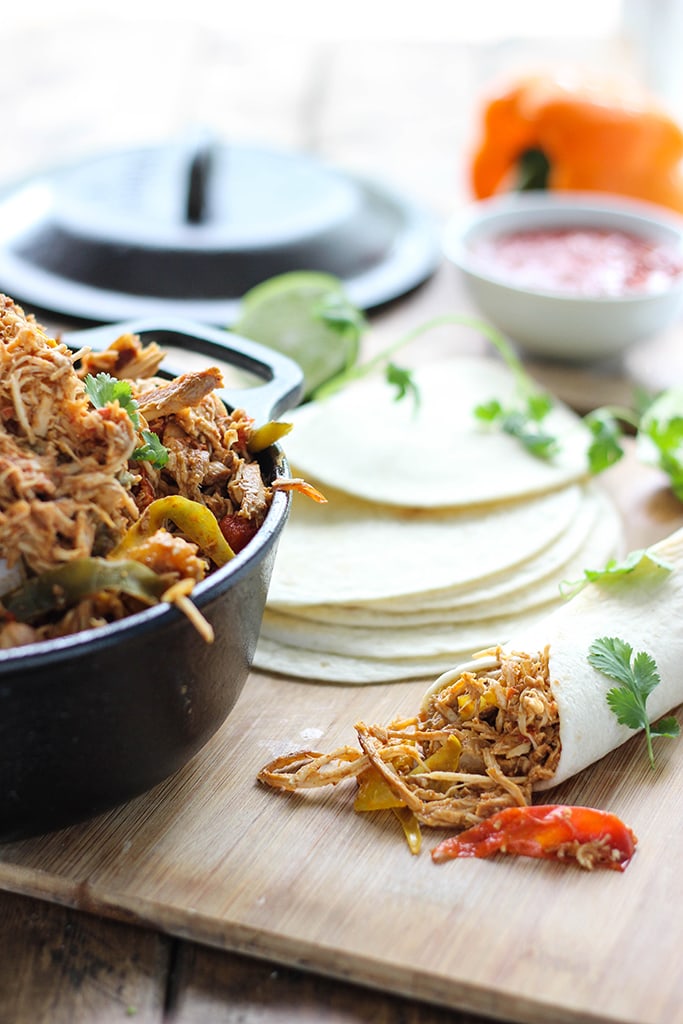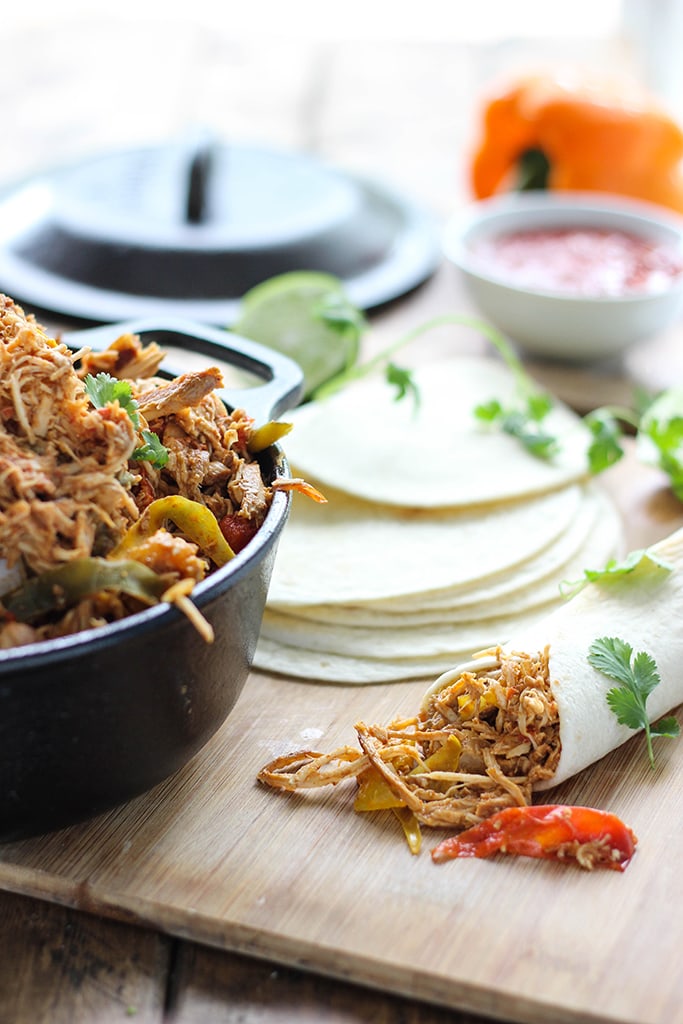 After that it's fixings time! Whatever you like. I took pics of the meat base from which you can build on so let your taste buds guide you!
Print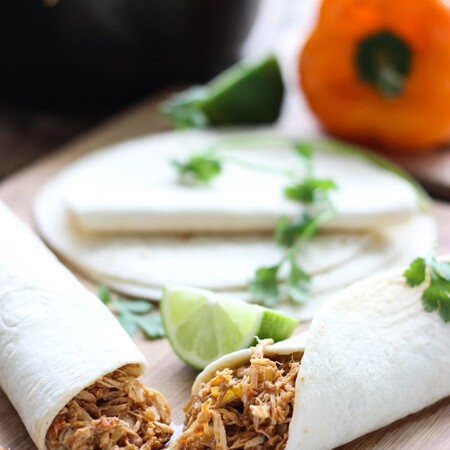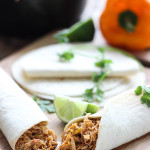 Slow Cooker Chicken Fajitas
---
Author:
Total Time: 4 hours 10 mins
Yield: 4 1x
4 boneless, skinless chicken breasts
3 bell peppers, sliced
1 onion, sliced
1 packet taco seasoning
3 tablespoons lime juice
Fixings :
Tortillas
Cheese
Sour cream
Shredded lettuce
Beans
Rice
Guacamole
Salsa
---
Instructions
Arrange the onions and peppers on the bottom of a slow cooker
Place chicken on top of the veggies
Sprinkle taco seasoning and lime juice over everything
Cook on low for 8 hours or high for 4 hours
Using two forks, shred the chicken
Return chicken to slow cooker and combine with vegetables and juices. Stir to mix well
Dish and serve hot with fixings
Prep Time: 10 mins
Cook Time: 4 hours
 Nutrition for meat. Does not include fixings: