This slow cooker beef goulash is a cozy stew loaded with tender, melt-in-your-mouth beef in a rich savory broth flavored with marjoram, caraway, and sweet paprika.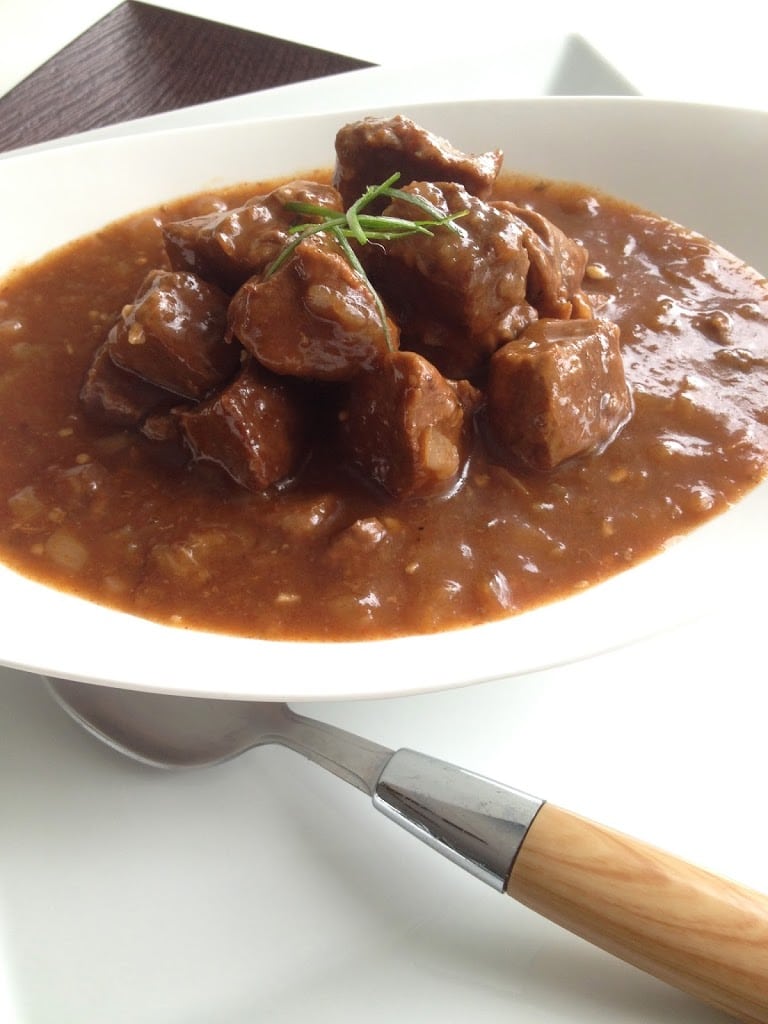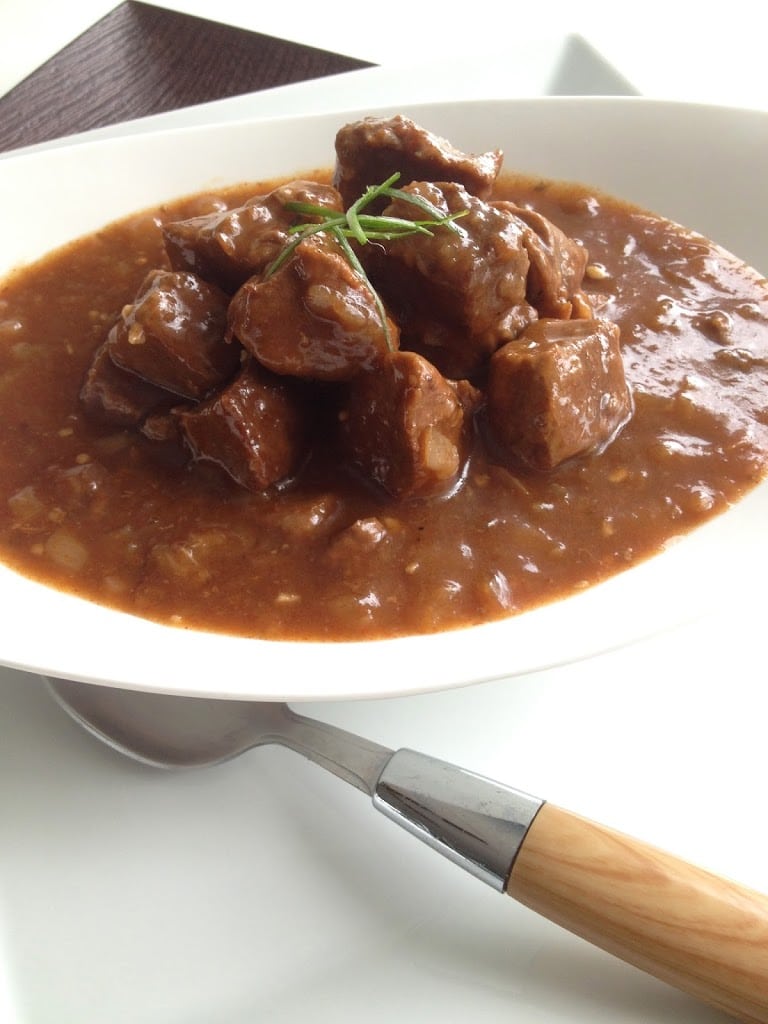 This recipe brings the modern convenience of slow cooking to an old-world favorite. Rather than having to babysit the stew for hours over the stove-top, you now have the luxury of walking away and letting the slow cooker do all the work. So today we're making some slow cooker beef goulash.
Beef goulash features chunks of tender, fall-apart, fork-tender beef in a cozy, rustic stew with fragrant spices such as caraway seeds, marjoram, bay leaves, and Hungarian sweet paprika.
It's perfect as some cold-weather comfort food and goes great with hot, buttery egg noodles, mashed potatoes, or hearty, crusty bread. So let's start cooking!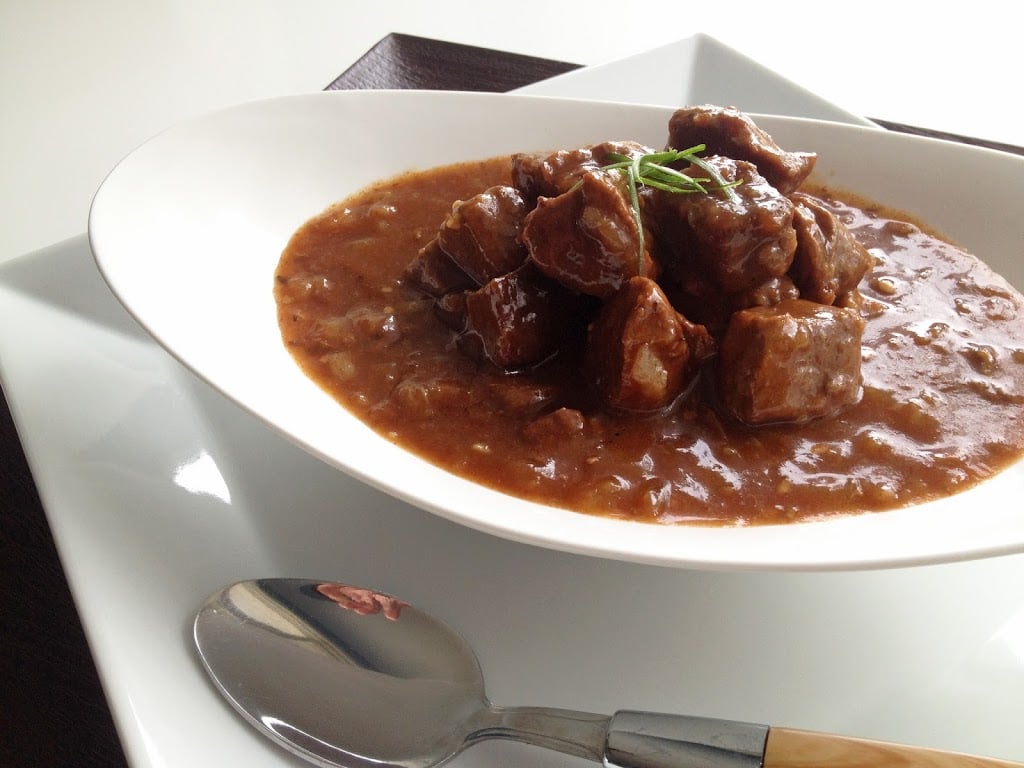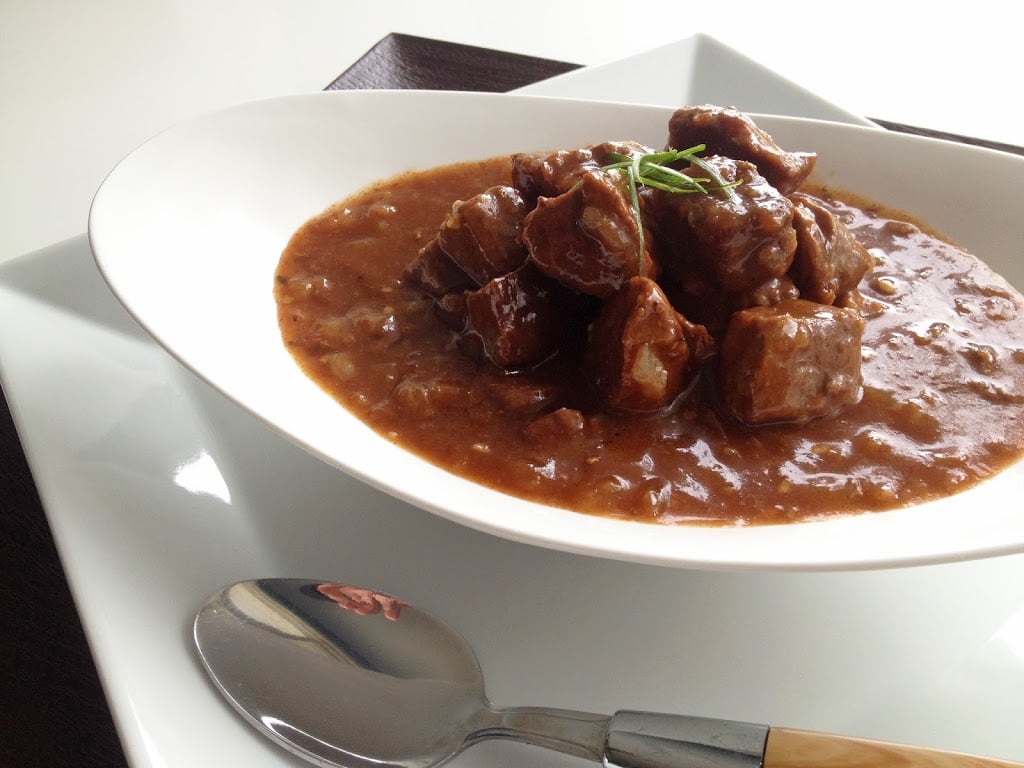 WHAT IS BEEF GOULASH?
Beef Goulash is a simple stew with meat and vegetables. It originates from Hungary and so liberal amounts of Hungary's trademark sweet paprika are used to flavor it. This probably isn't a 100% authentic Hungarian goulash, but it's my version of the delicious stew.
There were so many different recipes for beef Goulash out there, it was tough choosing a truly authentic recipe so I decided to settle with the basics and cultivate it to my tastes, but at the heart of the dish are several main ingredients that can be agreed upon: meat, onions, and paprika.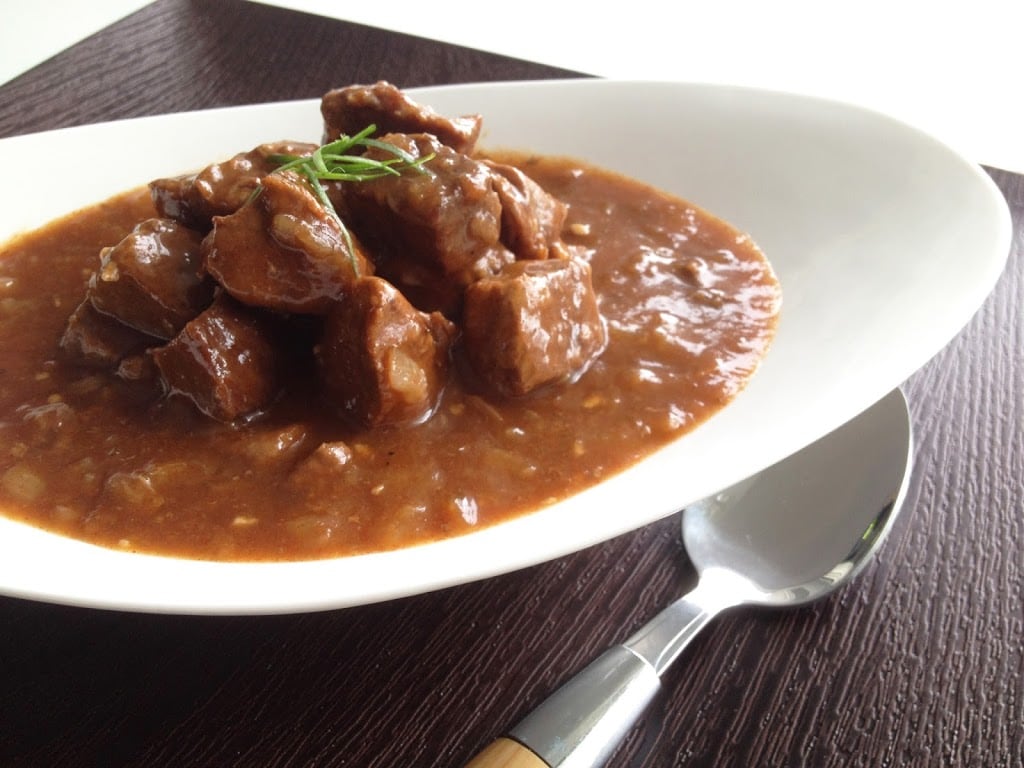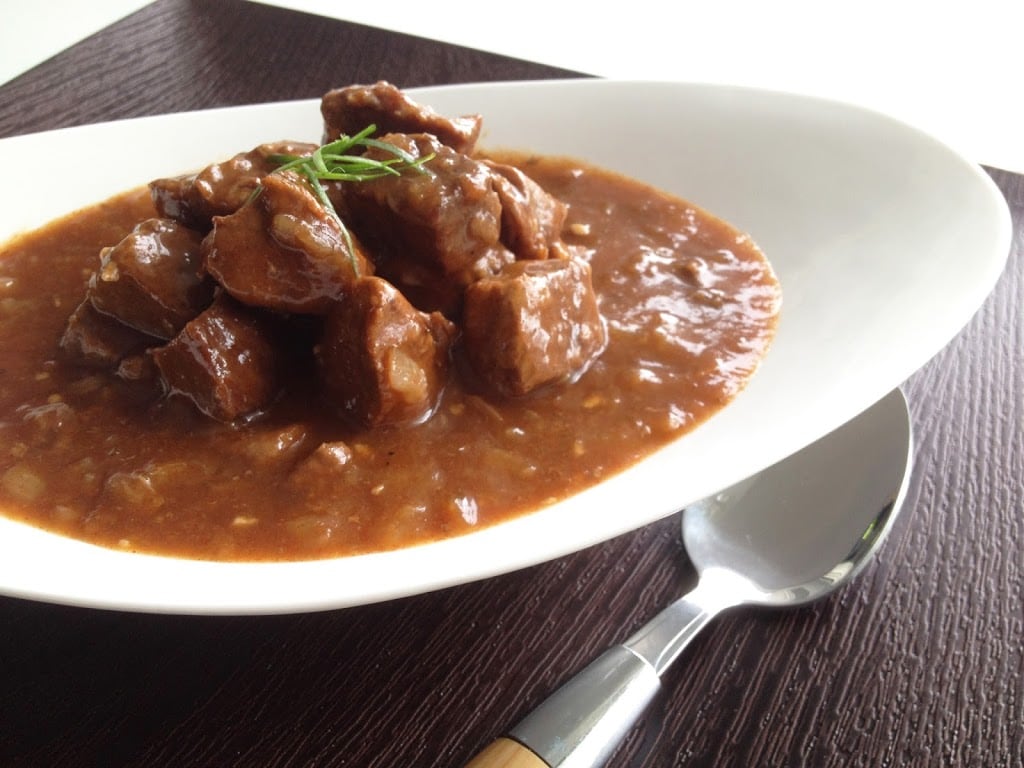 SLOW COOKER BEEF GOULASH TIPS AND TRICKS
Cornstarch – I dredged the beef cubes in cornstarch before pan-searing them to bring out the best flavor. You can also use flour for this step, either one will work.
Pan-searing – This step is optional but highly recommended. Here's a quick but easy read explaining why!
Veggies and potatoes – Feel free to add potatoes or veggies to the stew to make it even heartier and more filling.
Serve with – Serve over some egg noodles, mashed potatoes, rice, or with bread.
And that's about it. Enjoy your hearty, comforting stew!
MORE SLOW COOKER SOUPS AND STEWS TO TRY
Did you make this recipe? Rate it!
♡ If you liked this recipe, giving it a star rating ★★★★★ in the comments below really helps! For more recipes, subscribe to my newsletter or follow me on Facebook, Instagram and Pinterest.
Print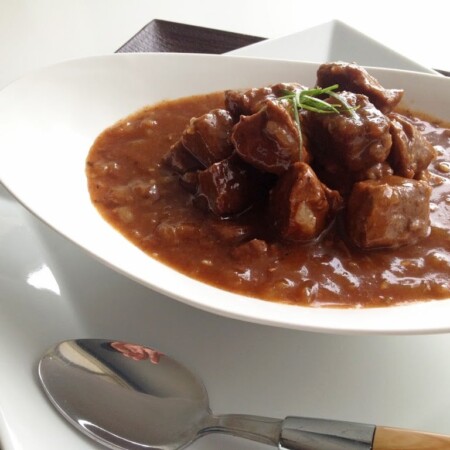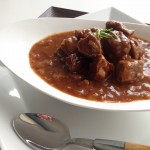 Slow Cooker Beef Goulash
---
Description
Slow cooker beef goulash is loaded with tender, fall-apart beef in a rich savory stew flavored with marjoram, caraway, and sweet paprika.
---
3 lb. boneless beef chuck, cubed
2 lb. yellow onions, diced
2 teaspoons garlic, minced
1/4 cup apple cider vinegar / balsamic vinegar
4 cups beef stock
3 tablespoons sweet paprika
3 bay leaves
1 teaspoon marjoram
1 teaspoon caraway seeds
4 tablespoons tomato puree
1 tablespoon sugar
2 tablespoons corn starch
Salt and pepper to taste
---
Instructions
In a large mixing bowl, toss the beef cubes in  2 tablespoons of cornstarch to coat them thoroughly.
Over medium-high heat, brown the beef in batches in some oil. Drain on paper towels and set aside.
In the same pan, saute onions and garlic with sugar until caramelized. Add more oil if needed. Deglaze the pan with vinegar.
Transfer meat and onions to a 6 qt. slow cooker and add the remaining ingredients. Season with salt and pepper to taste.
Cover and cook over high heat for 4 hours or low heat for 8 hours.
Remove the bay leaves and add a cornstarch slurry if you prefer a thicker broth.
Dish and serve hot with bread, rice, mashed potatoes, or egg noodles.
Enjoy!