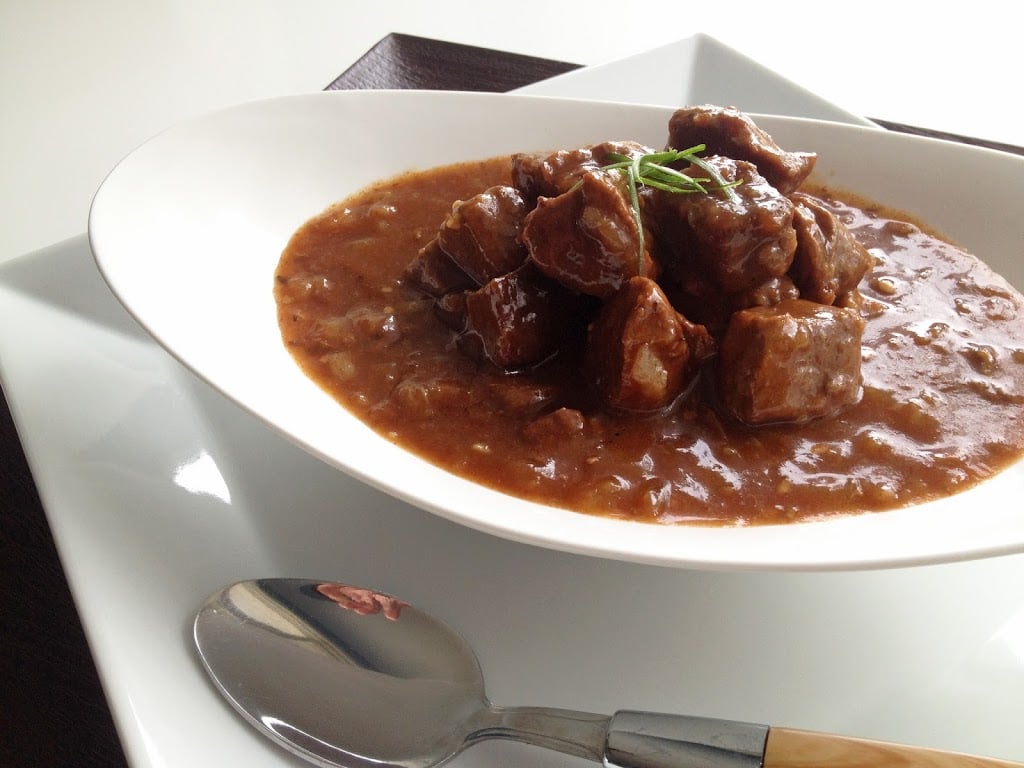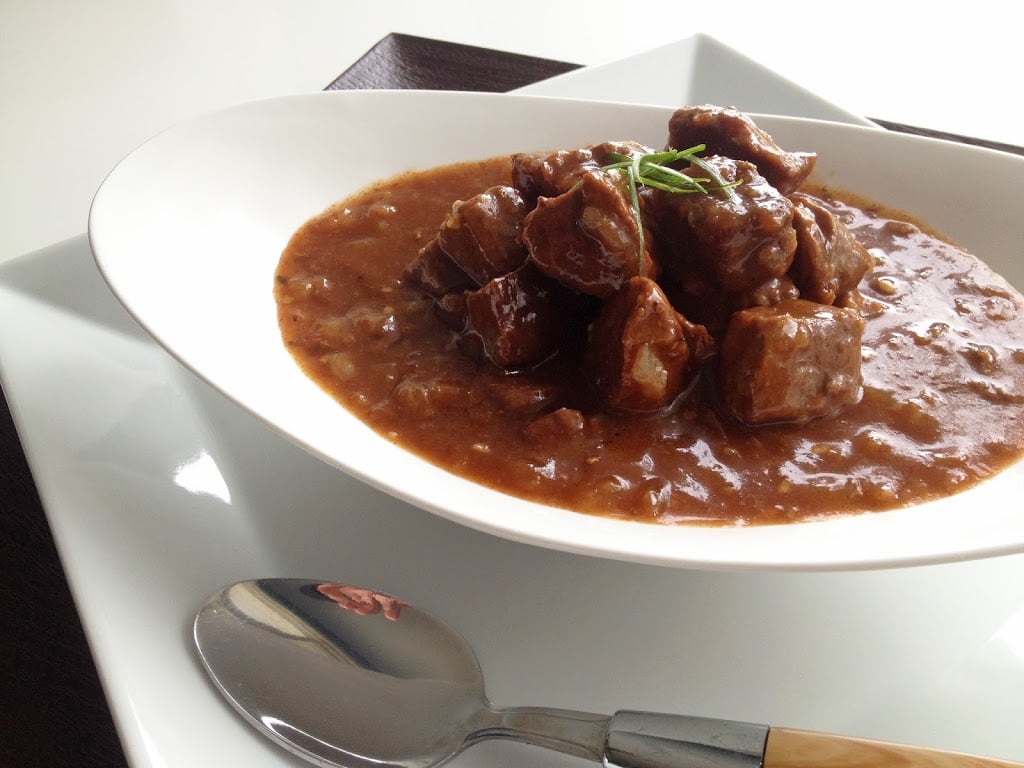 Beef Goulash is a great dish to combat those cold winter days. The name originates from the Hungarian word gulyás which means 'herdsman' where the stew was prepared by cattle herders and stockmen during their cattle drives. This thick, hearty stew which goes well with mashed potatoes, bread, rice or egg noodles.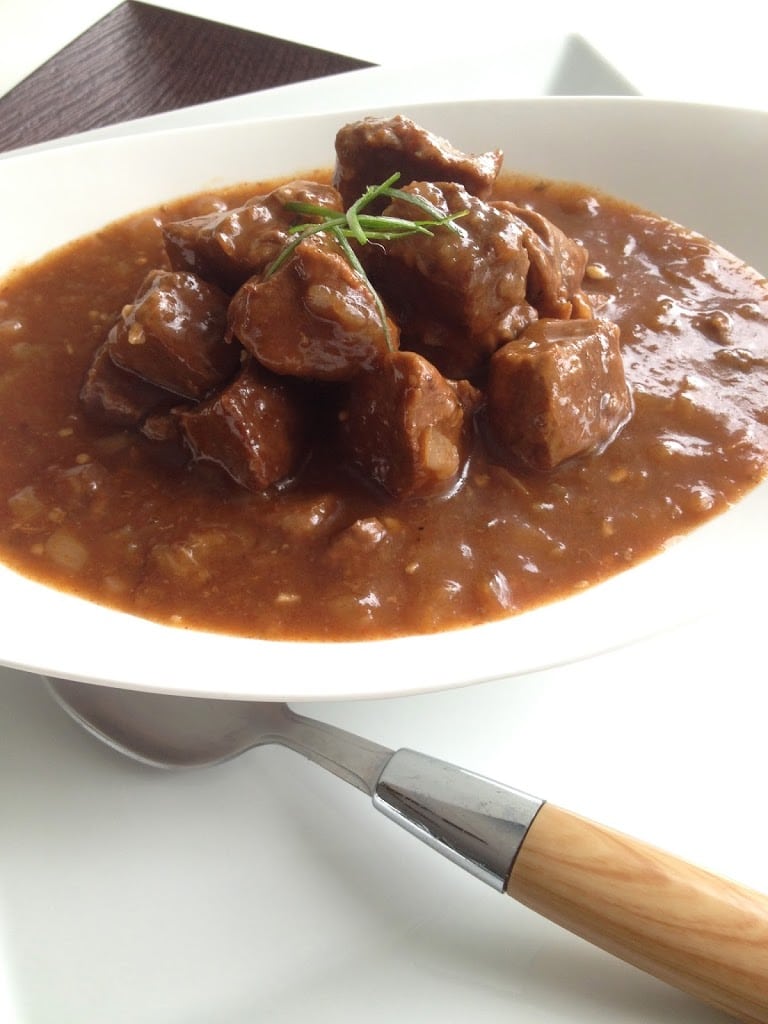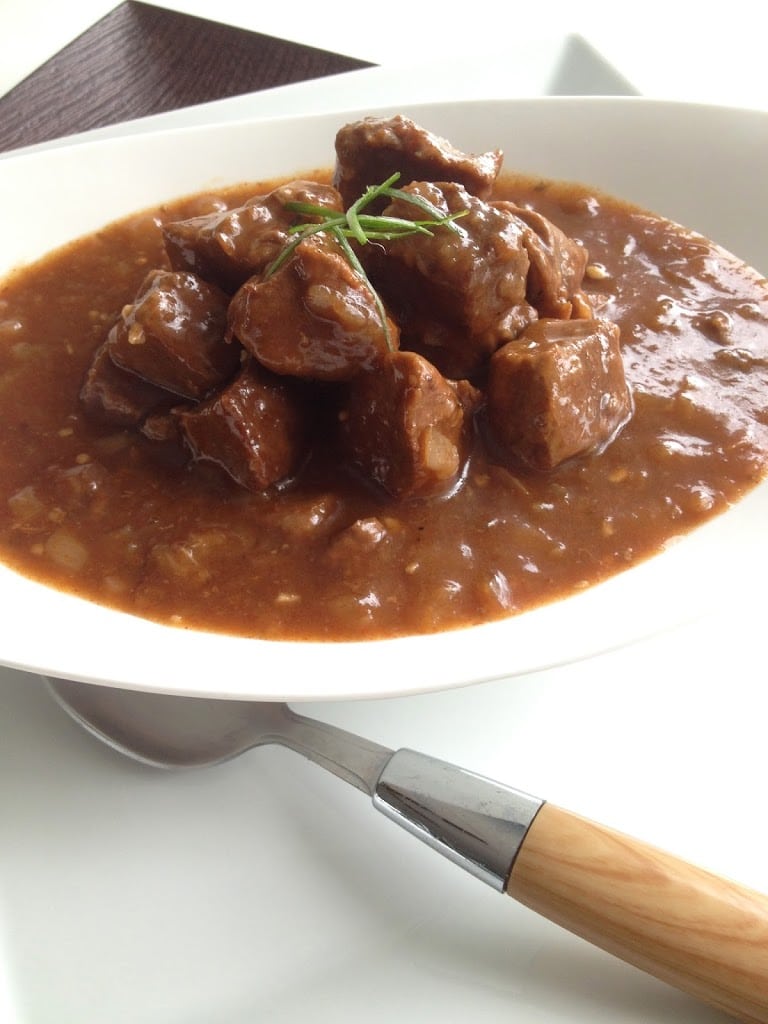 There were so many different recipes for Beef Goulash out there, it was tough choosing a truly authentic recipe so I decided to settle with the basics and cultivate it to my tastes, but at the heart of the dish are several main ingredients that can be agreed upon: meat, onions and paprika.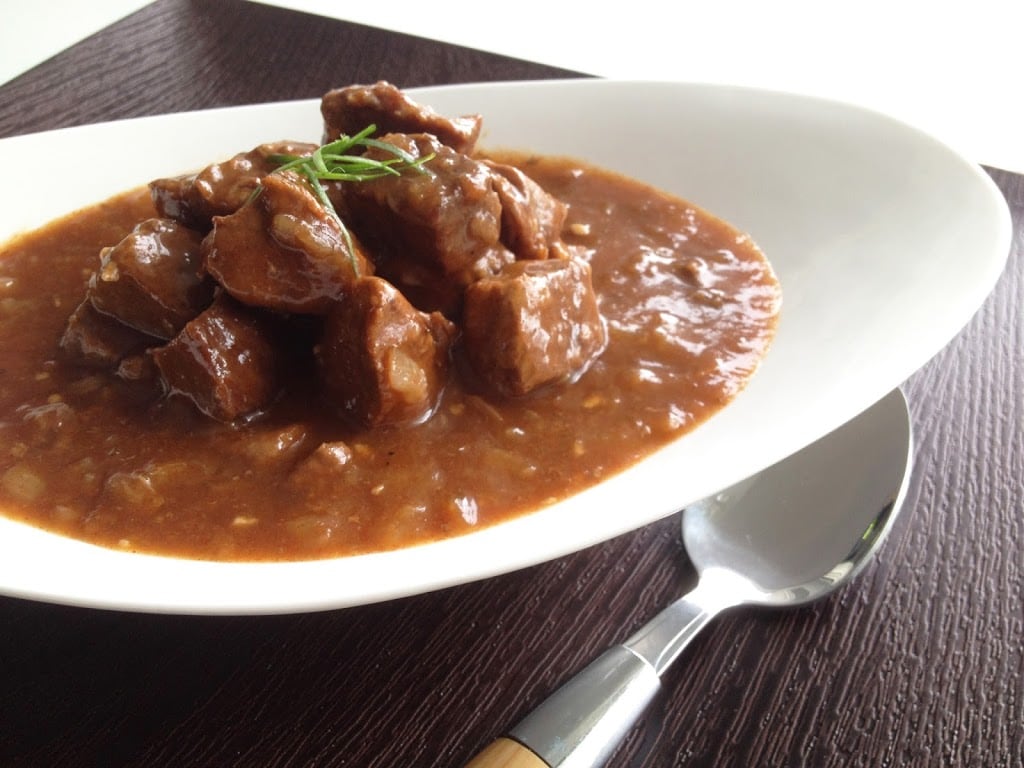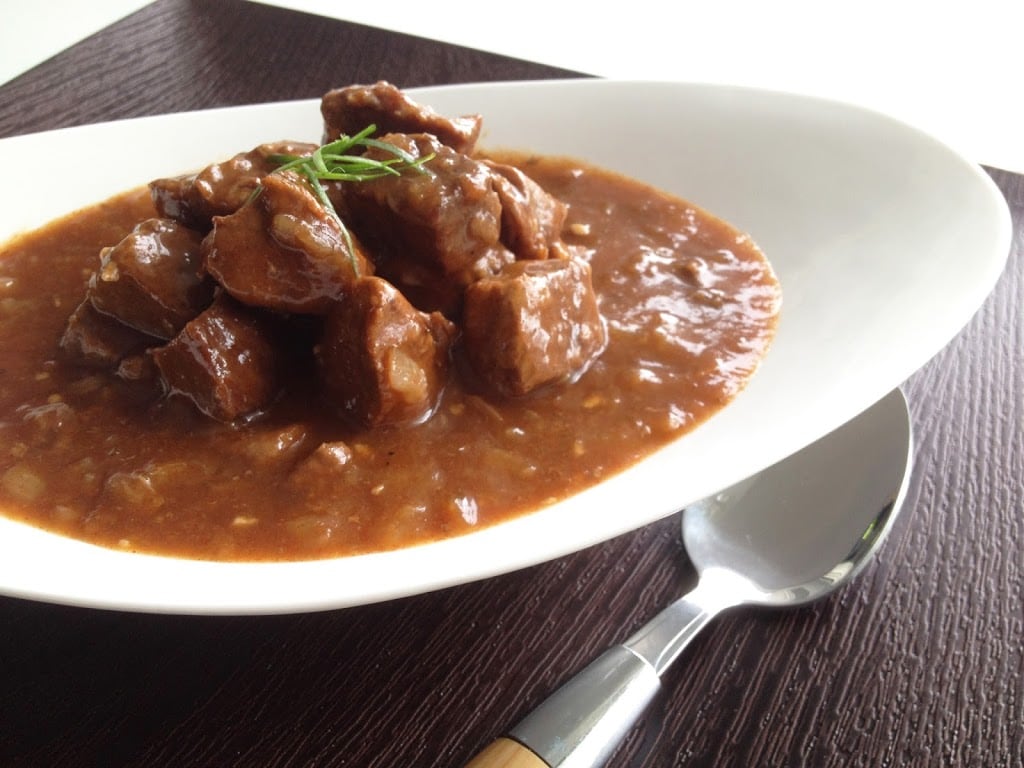 This recipe is enough for 4 big servings but feel free to beef it up more with added vegetables such as potatoes, bell peppers or tomatoes. You can also skip the step of browning the beef to make it easier and avoid oil spatters.
Print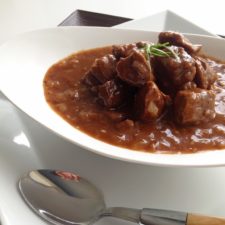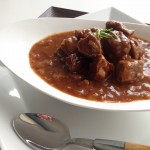 Slow Cooker Beef Goulash
---
3

lb. boneless beef chuck, cubed

2

lb. onions, diced

2 teaspoons

garlic, minced

4 cups

beef stock

3 tablespoons

sweet paprika

3

bay leaves

1 teaspoon

marjoram

1 teaspoon

caraway seeds

4 tablespoons

tomato puree

1 tablespoon

sugar

1/4 cup

apple cider vinegar / balsamic vinegar

2 tablespoons

corn starch
Salt and pepper to taste
---
Instructions
In a large bowl, coat the beef cubes with 2 tablespoons cornstarch
Over medium high heat, brown the beef in batches with 2 tablespoons olive oil. Drain on paper towels and set aside
In the same pan, saute onions and garlic with sugar until caramelized. Add more olive oil if needed. Deglaze the pan with vinegar
Transfer meat and onions to a slow cooker and add remaining ingredients. Season with salt and pepper to taste
Cover and cook over high heat for 4 hours or low heat for 8 hours
Remove the bay leaves and add some cornstarch slurry if you prefer it thicker
Dish and serve hot with bread, rice or egg noodles
♡ Affiliate disclosure: As an Amazon Associate, I earn commissions from qualifying purchases from Amazon.com. You can learn more about it here.