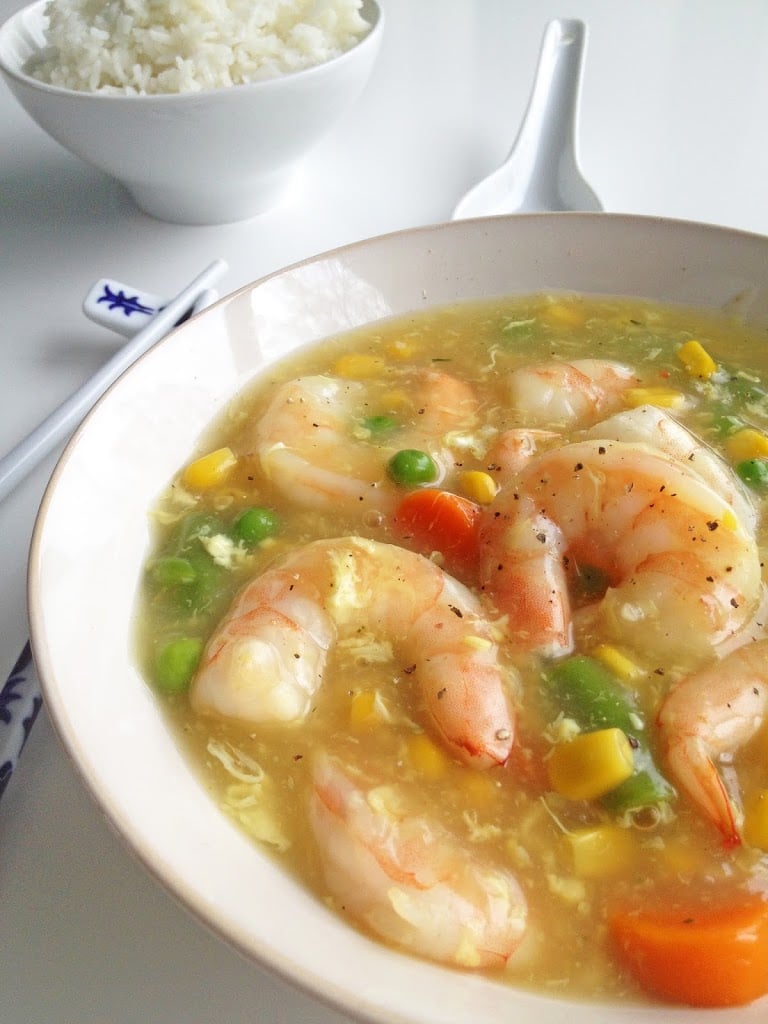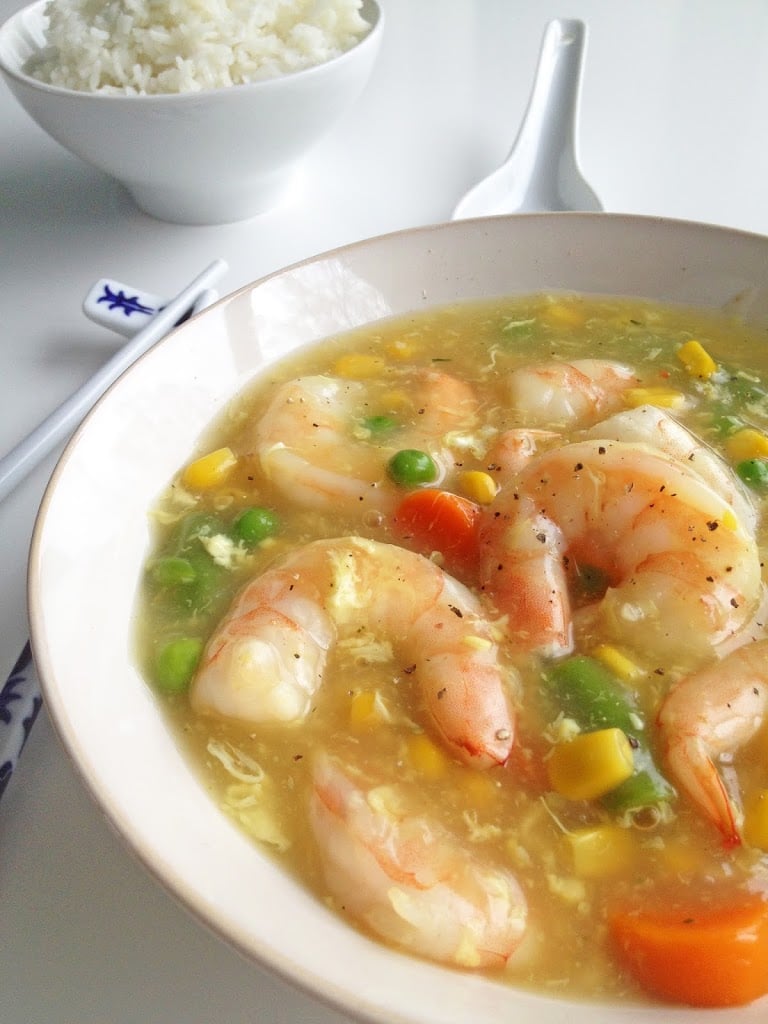 Last year I posted a variation of this recipe which substituted sunny side up eggs in place of shrimp. Today I'll be focusing on its shrimp counterpart. The jumbo shrimp is doused in a white-based egg sauce flavored with ginger, garlic, chicken stock, thin soy sauce, sesame oil, sugar, salt and pepper.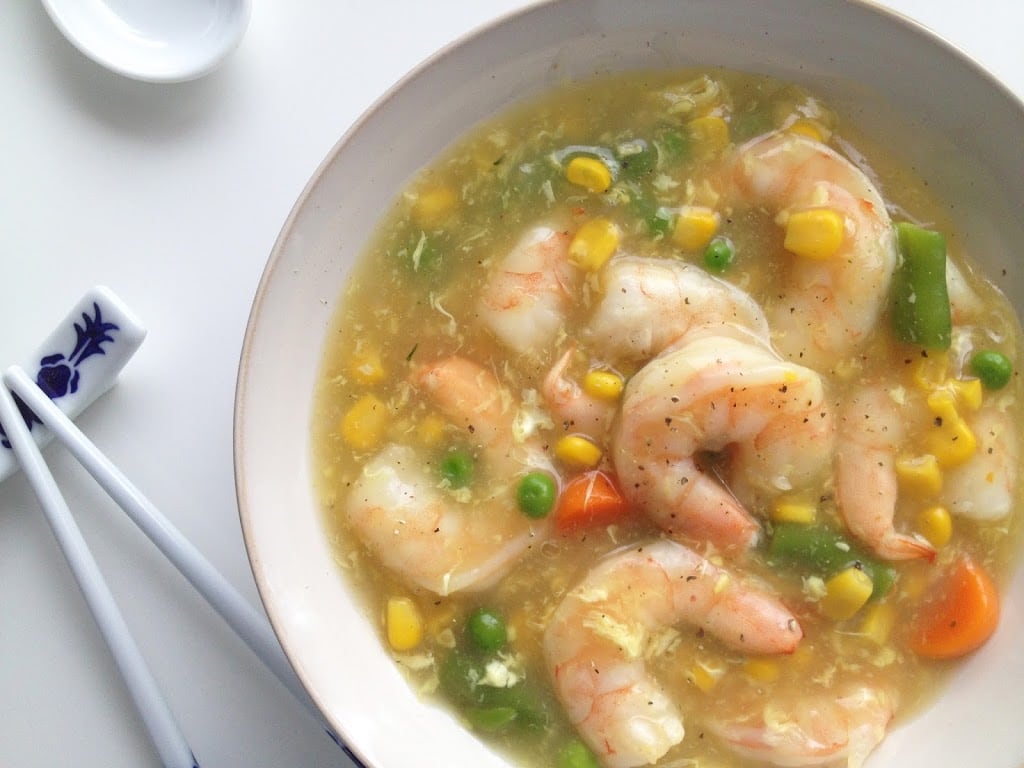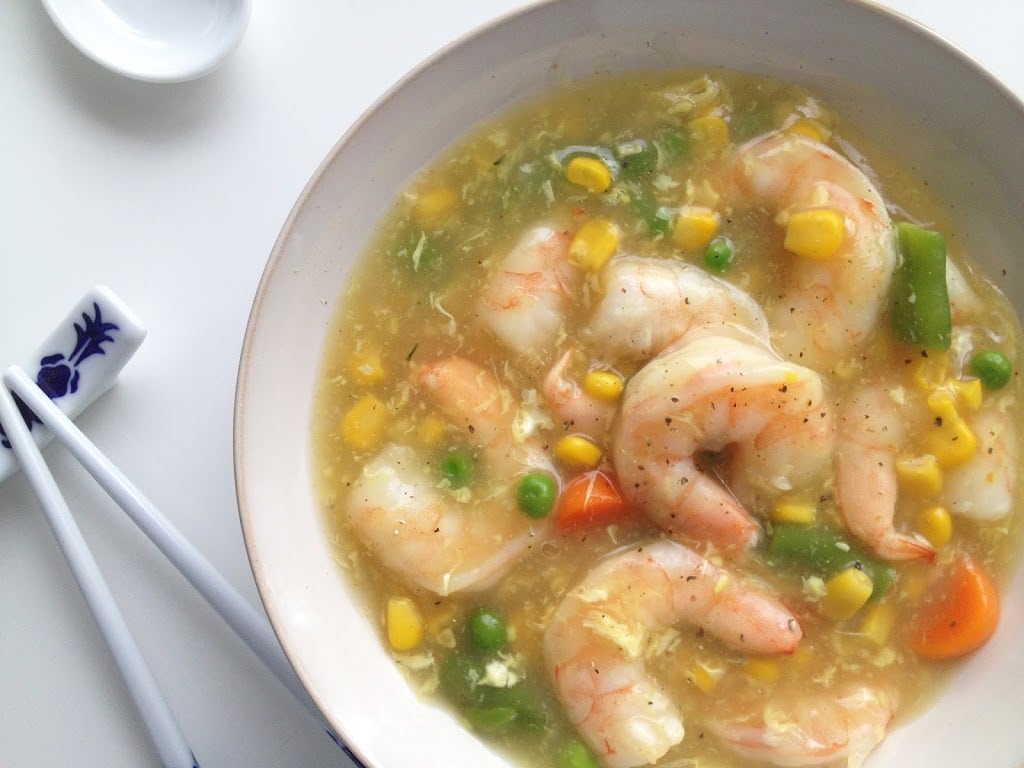 The hardest part about this recipe will probably be the egg drizzling, a technique I mention in detail in Egg Drop Soup. If you're not careful, you'll end up with scrambled eggs or an eggy mush which isn't too appealing although probably still edible. Trial and error over the years has given me some experience in making somewhat passable egg strands but I still don't think they're as beautiful as ones I've seen in restaurants.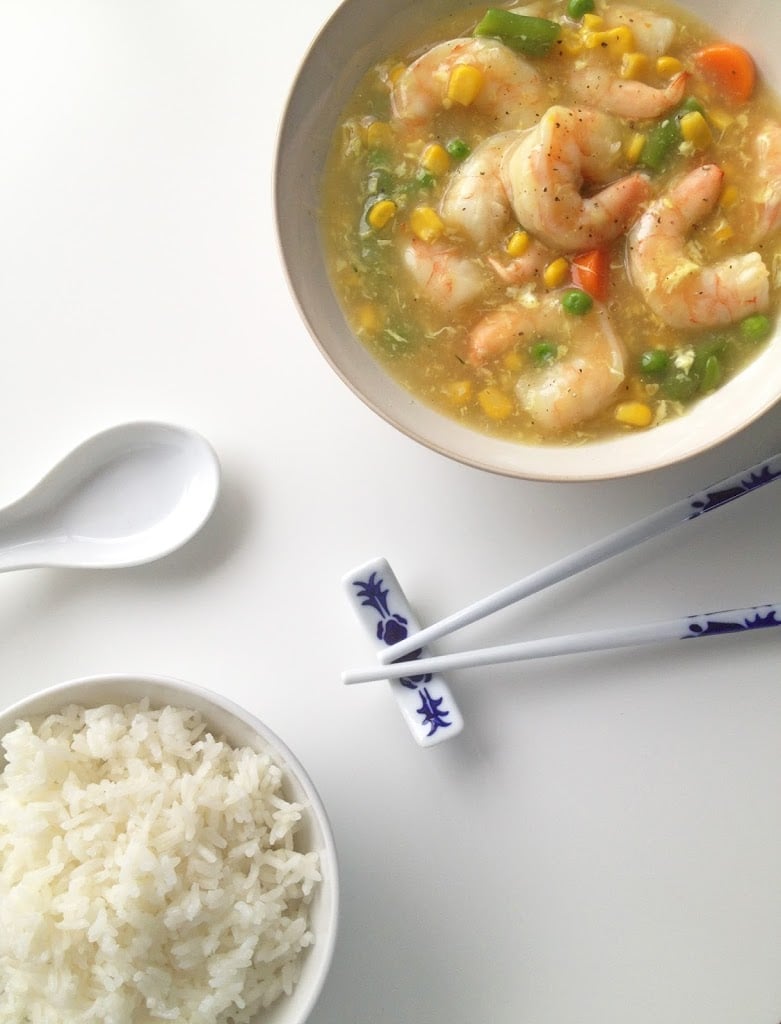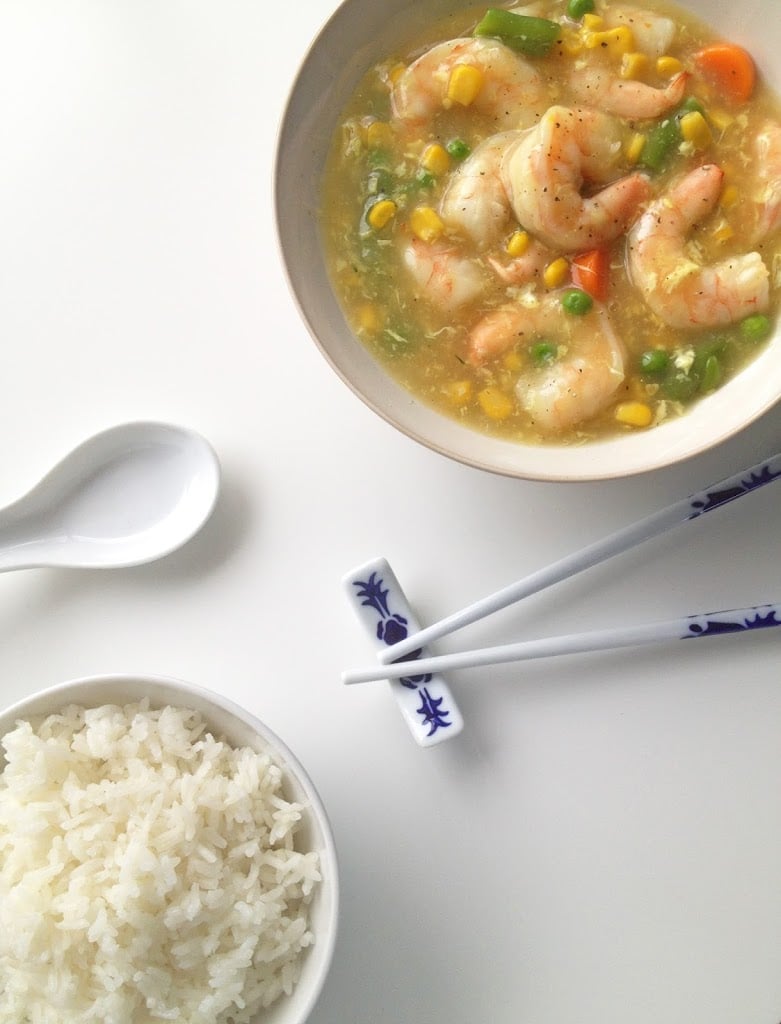 Today I'll also be introducing a new feature to the site called 'Tips and Tricks'. While I usually include this in my blurbs before the recipe, I realized it might be easier to pin point them if singled out.
Tips and Tricks: 
Cook the shrimp for as little time as possible until it turns pink to avoid them from shrinking once overcooked.
You can adjust the thickness of the sauce by adding more cornstarch slurry to thicken it or adding more chicken stock to thin it out.
The cornstarch slurry should be added once the broth comes to a boil. It will be milky white for a time. When it changes back to the normal color of the broth, that's when you know it has thickened.
Remove the thick broth from heat before starting the egg drizzling or the egg will cook too fast, resulting in a scrambled mess. Pour the egg in slowly and in batches and use a fork to stir them around the pot slowly. Allow some time for the strands to set and solidify before repeating this process.
Don't feel obligated to use all of the egg. Overcrowding the broth will make an eggy mess. You want just enough egg strands to texture the broth but not overwhelm it.
Make it gluten free by subbing soy sauce with tamari.
Print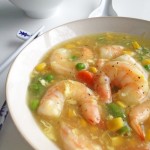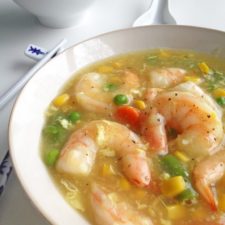 Shrimp In Lobster Sauce
---
1/2

lb. jumbo shrimp, peeled and deveined

1 1/2 cup

chicken stock

1/2

egg, beaten

1/2 cup

frozen mixed vegetables

1 teaspoon

garlic, minced

1/2 teaspoon

ginger, minced

1/2 teaspoon

thin soy sauce

1 tablespoon

sugar

1 teaspoon

sesame oil

1 tablespoon

cornstarch mixed with 2 tablespoons cold water
Pepper to taste
---
Instructions
Over medium high heat, heat up the chicken stock
Add ginger, garlic, mixed vegetables, thin soy sauce and sugar and bring to a boil
Pour in the cornstarch slurry and stir until the broth has thickened
Remove from heat and slowly drizzle in the egg, stirring gently with a fork to create egg strands
Toss in the shrimp and return to heat, simmering for 2 minutes or until the shrimp turns pink
Once the shrimp has cooked, remove from heat and drizzle in sesame oil, seasoning with pepper to taste
Dish and serve hot