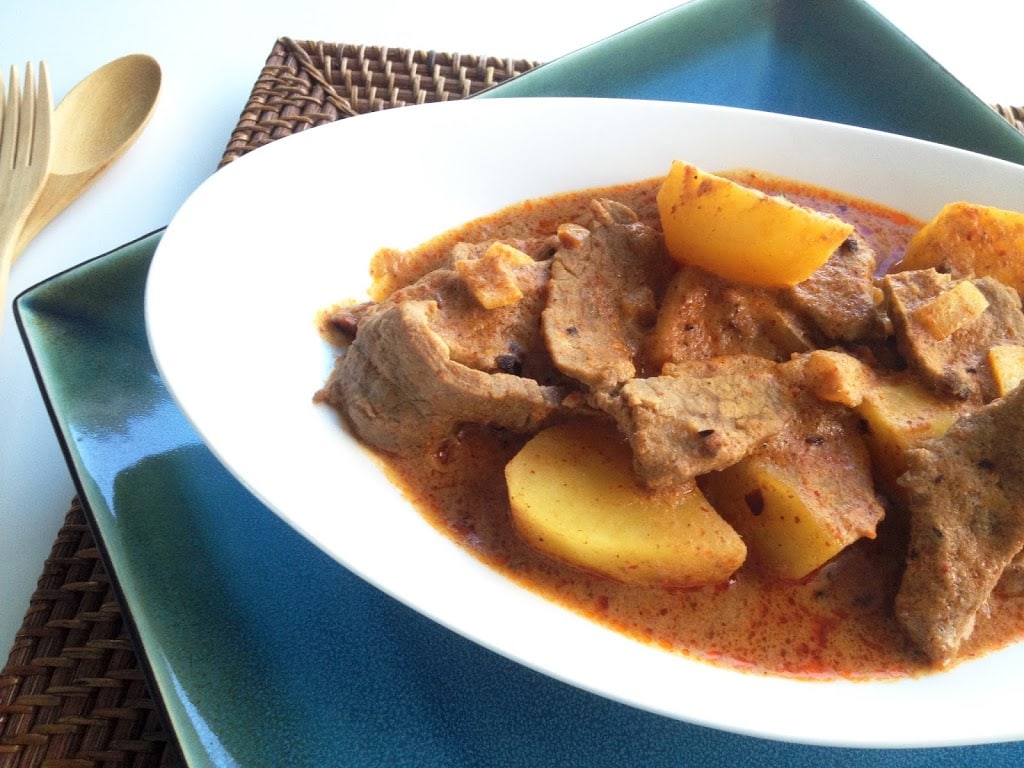 Beef Massaman Curry is something everyone should try at least once. Contrary to its name, the curry itself is not spicy but is an infusion of deep, earthy flavors from a combination of Thai herbs and Indian spices. The creamy curry is simmered in rich coconut milk as is usual with most curries with tender potatoes as a filler.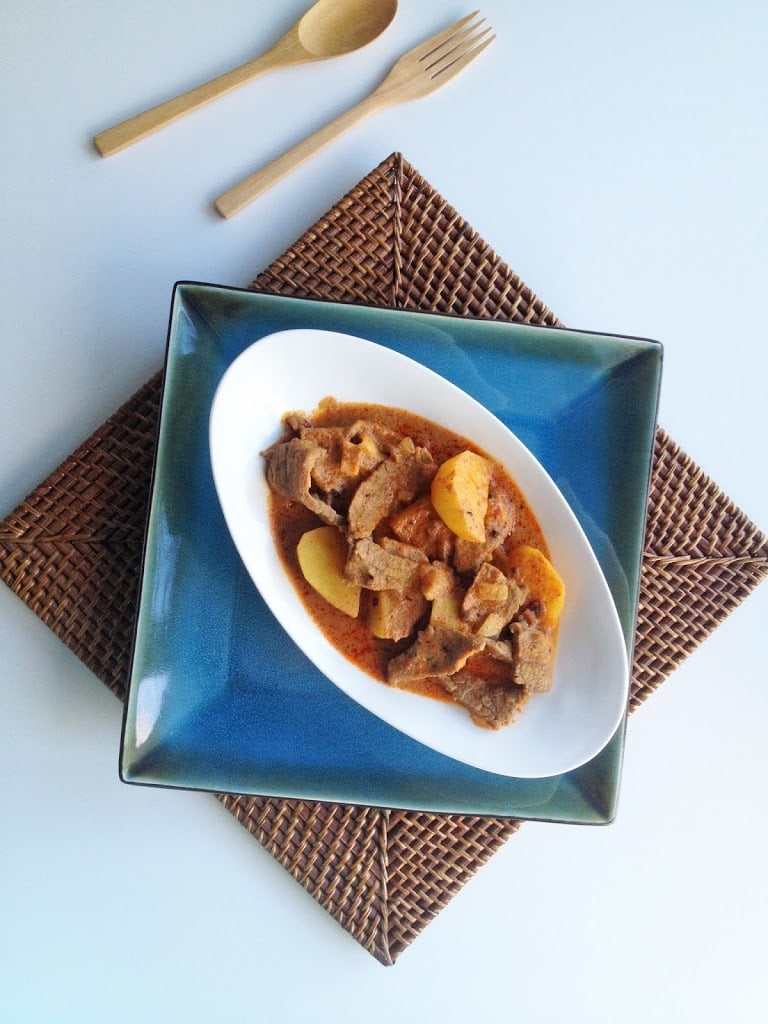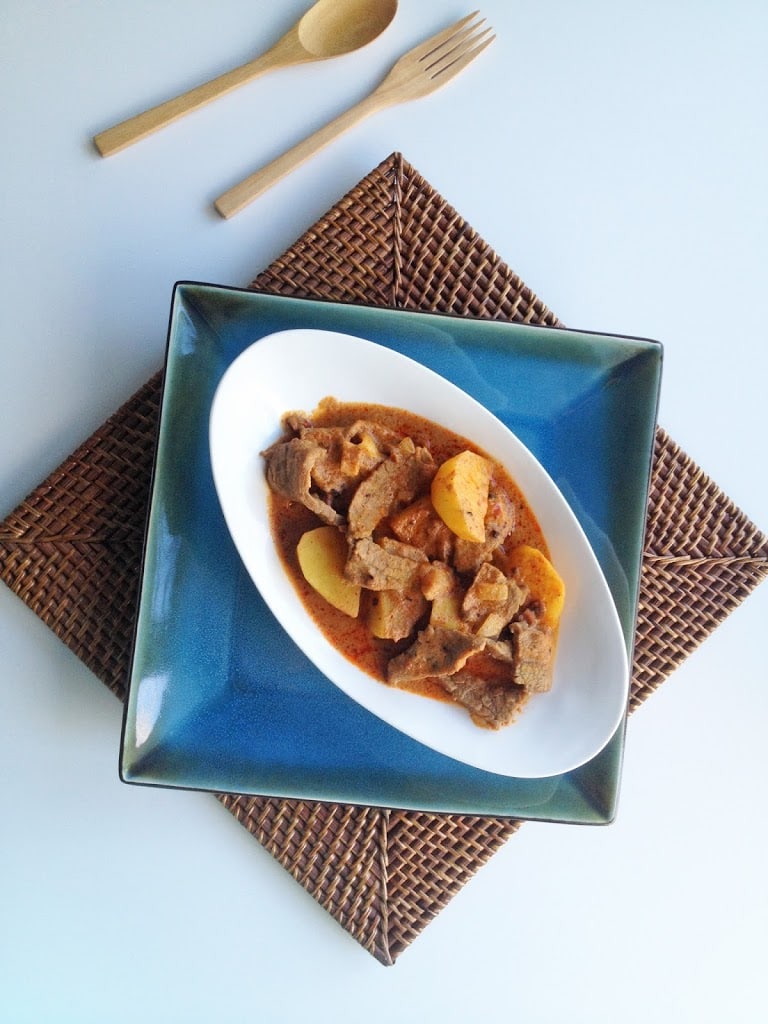 This is an easy version of the dish using pre-made Massaman Curry paste which you can easily get from your local Asian grocery store or online. I used the Maesri brand which has shallots, garlic, galangal, sugar, chilies, tamarind juice, lemon grass, kaffir lime leaves and the spices: coriander, cumin, cardamom, cinnamon, cloves and bay leaves. This no fuss recipe just needs the addition of meat, onions, potatoes, coconut milk, brown sugar and peanuts.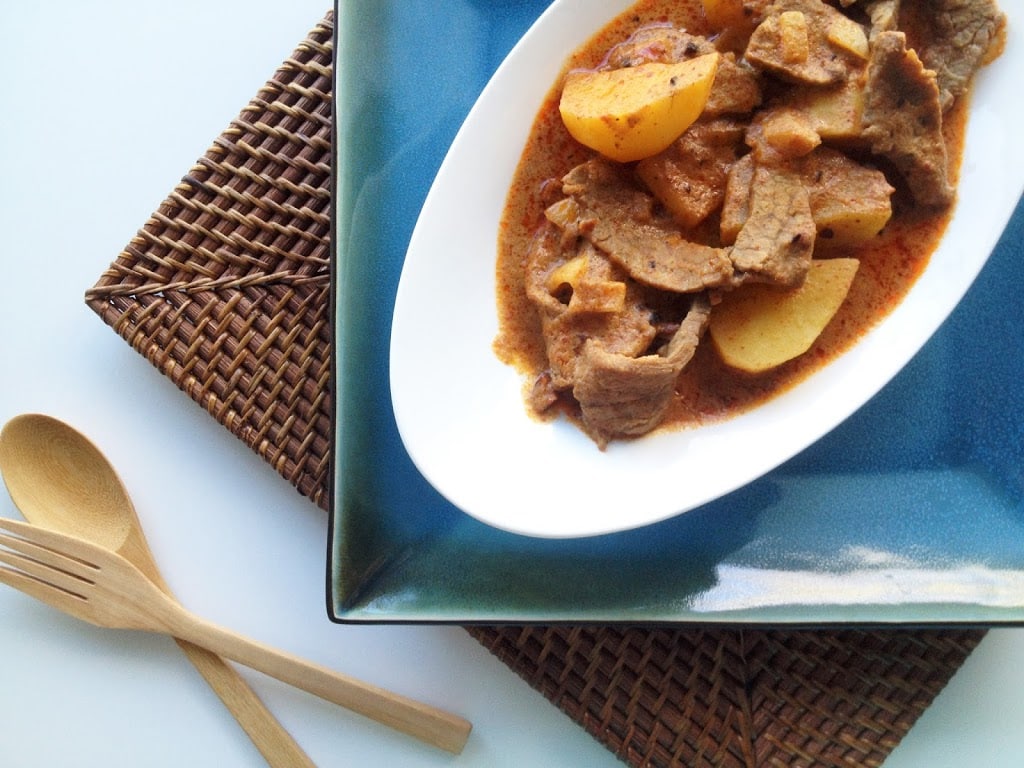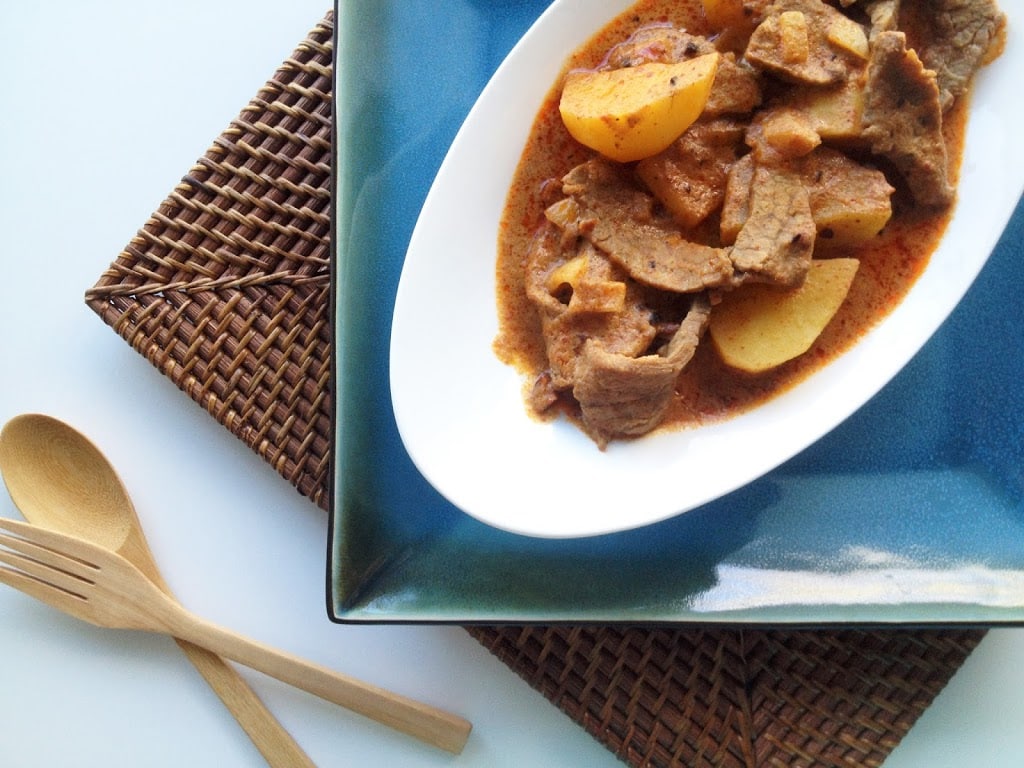 The taste may differ slightly from other paste brands, depending on their ingredients. If you need to add salt, use fish sauce instead to season it accordingly. If you are allergic to peanuts, you can use cashew nuts and feel free to substitute the meat with anything you prefer, it plays well with other meats. Lastly, if you prefer a thicker curry, simmer it uncovered.
Print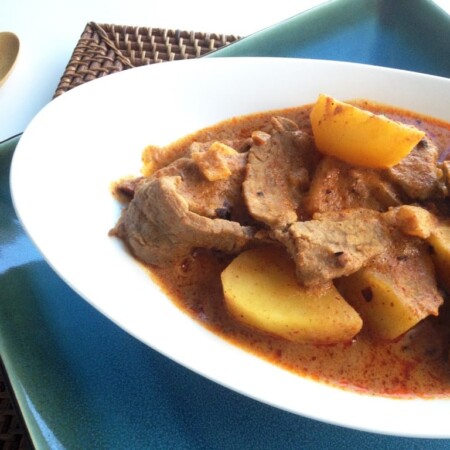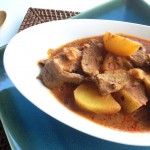 Easy Beef Massaman Curry
---
1/2 lb. flank steak, thinly sliced against the grain
1/2 yellow onion, diced
1 can (4 oz.) Massaman Curry paste
2 Yukon gold potatoes, peeled and quartered
2 cups thick coconut milk
1 tablespoon brown sugar
1/4 cup roasted peanuts, chopped
---
Instructions
Over medium high heat, saute the spice paste until fragrant
Pour in coconut milk and bring to a boil
Add beef, onions, potatoes, brown sugar and roasted peanuts, stirring to combine
Reduce heat to medium low and simmer covered for 30 minutes
Dish and serve hot