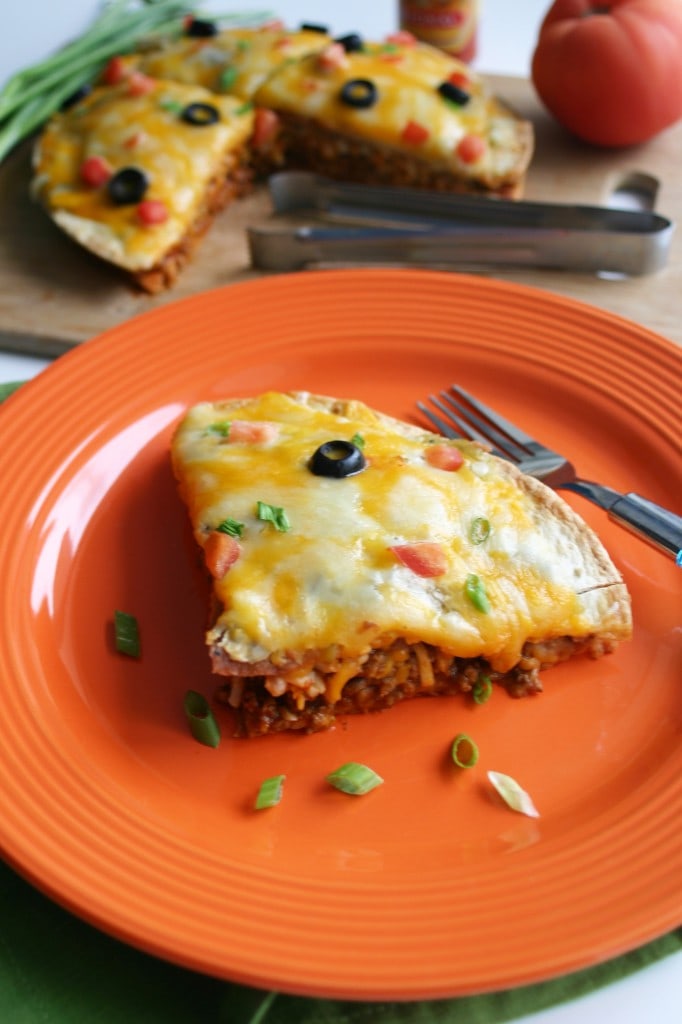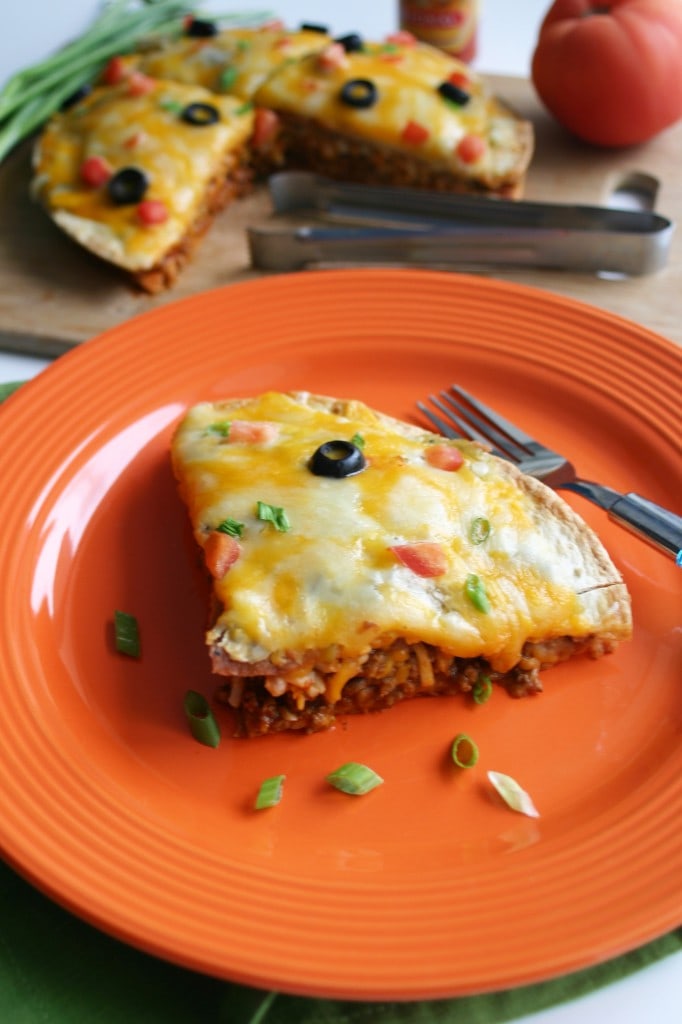 So today I'll be moving out of my comfort zone and making some Mexican pizza. It's not that it's a tough thing to do, there's just a lot of layering involved and piecing them together doesn't come naturally to me. And it's not really a pizza per say, but just like my Mexican Lasagna, it resembles it closely enough that it's not too much of a stretch. At least to me. I'm happy just munching on the crispy tortilla 'pizza crusts' and calling it a day. There's also enough cheese in there that this thing can call itself anything it wants to. Just give me that cheese!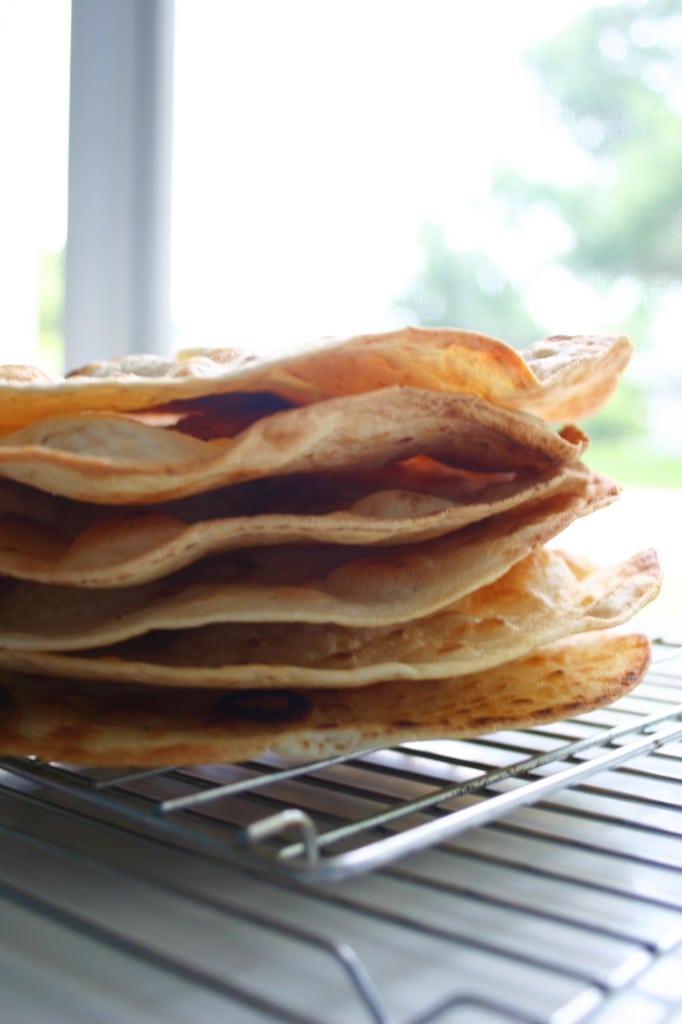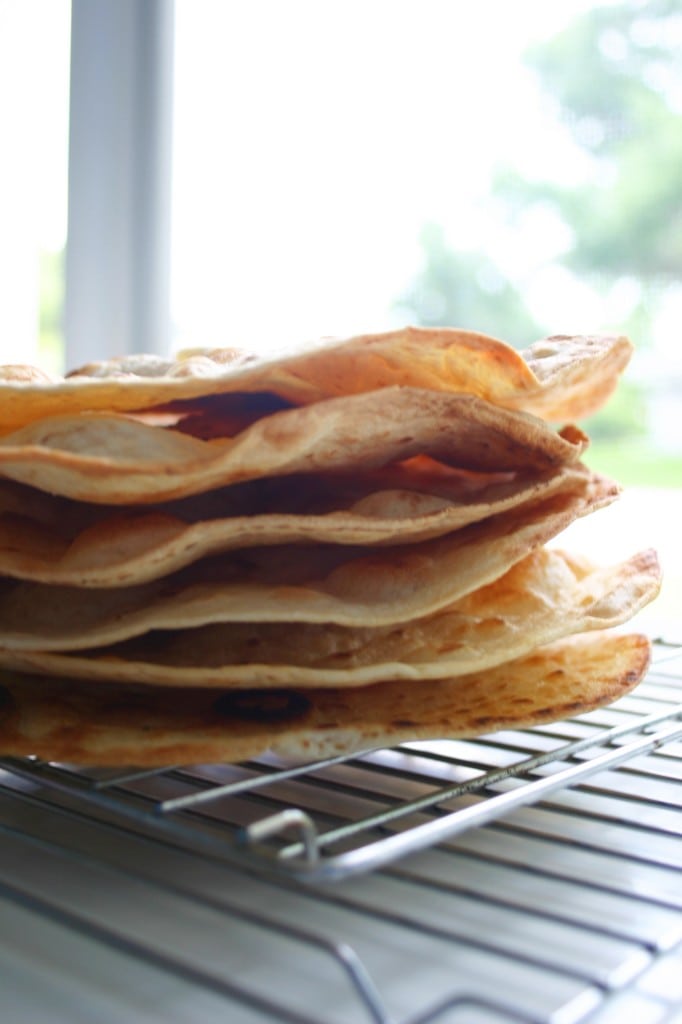 I've been told this closely resembles the Taco Bell pizza but I've never had it before. When I asked people on Facebook what they wanted to see on the blog this summer, some said pizza. So this is my attempt at a 'pizza' while procrastinating on real pizza with a crust I'll probably screw up making. Dough and I really don't get along well. Or I could cheat and buy a pre-made pizza crust. I have a bazillion ideas for topping said pizza, it's just the crust that is evil. Maybe I'm overthinking it.
Out of all the things I had to do to make this pizza, the most troublesome was broiling the tortilla. I'm used to multi-tasking while cooking. Simmer: wash. Deep-fry: clean. Broil: chop…great, 5 seconds ago it was almost done and now it's burnt on one side. So baby that tortilla and don't let it out of your sight! It's a little bit fascinating watching them puff up and create hills and valleys, so it's worth it.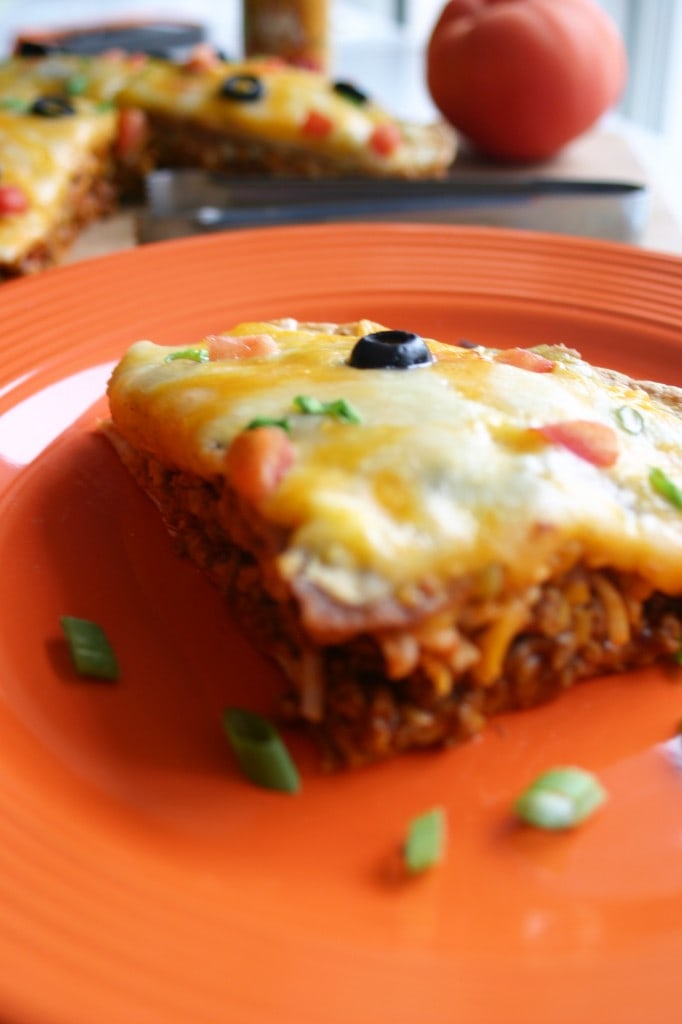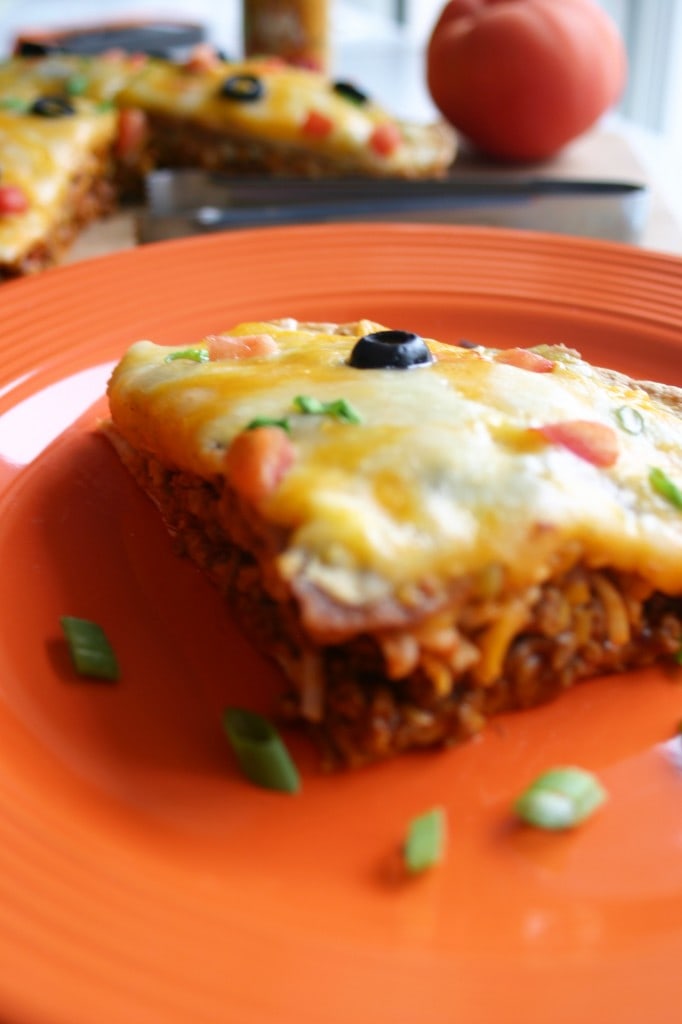 Let's talk about this pizza some more. It has a crunchy bottom and middle crust with Mexican blend cheese, red salsa and salsa verde, refried beans and ground beef. On the top layer there's more cheese and toppings of tomatoes, black olives and green onions. Serve it with some sour cream, hot sauce or guacamole and you're good to go.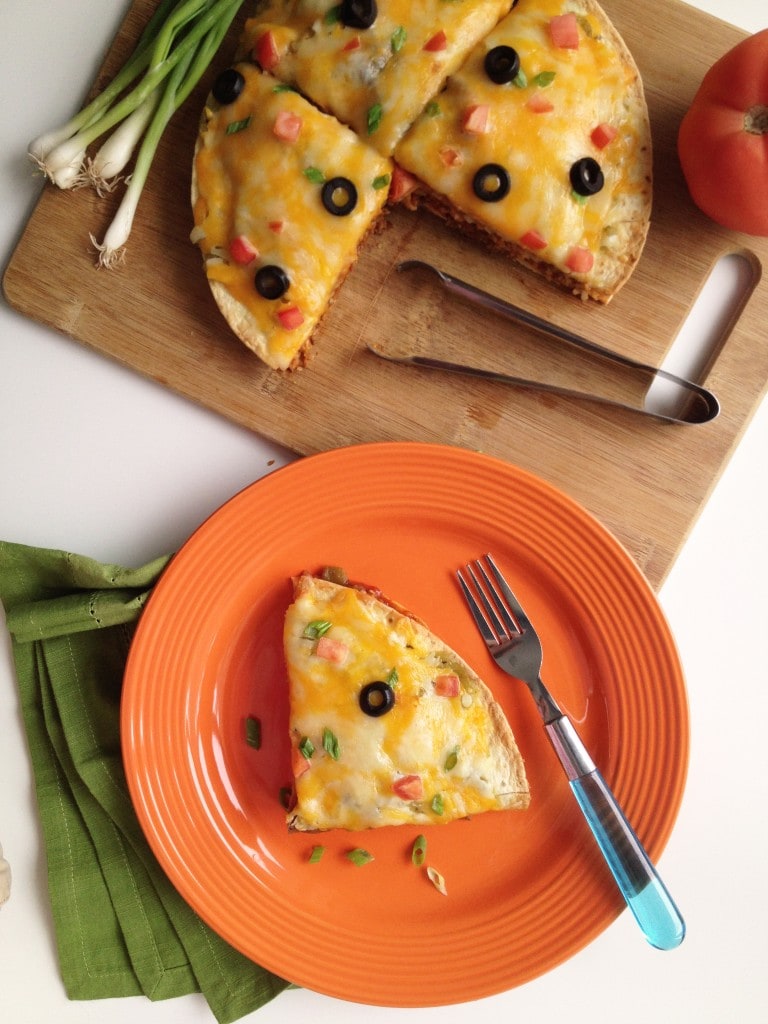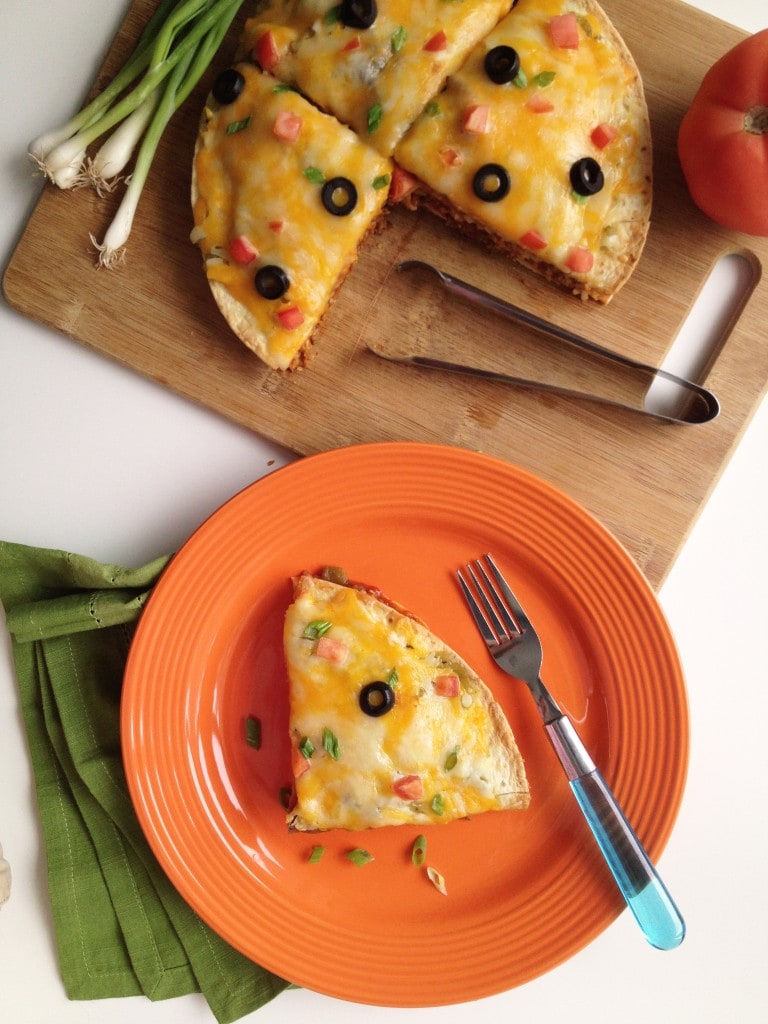 Now this post was ahead of schedule because for some reason, I thought I needed to make my planned post of Firecracker Shrimp for the 4th of July on the 4th of this month. Which is June. Somehow, my brain had a great time fooling me and mixing up months. After having a close call with Memorial Day, I was determined not to let holidays sneak up on me and my blog. So much so that I determinedly planned a 4th of July post to be posted on the 4th of June. You should have been there when Mr. Cooking Jar said "…but it's June? It's not for another month?" after I told him I would be busy making my 4th of July post. I told him "WAIT", while my brain promptly died and I stared blankly for a moment as it tried to start up again. And then I became decidedly unladylike with expletives.
Well now that that fiasco is over and done with and I've sufficiently had my brain melt of the year (I blame the heat), things can continue as normal.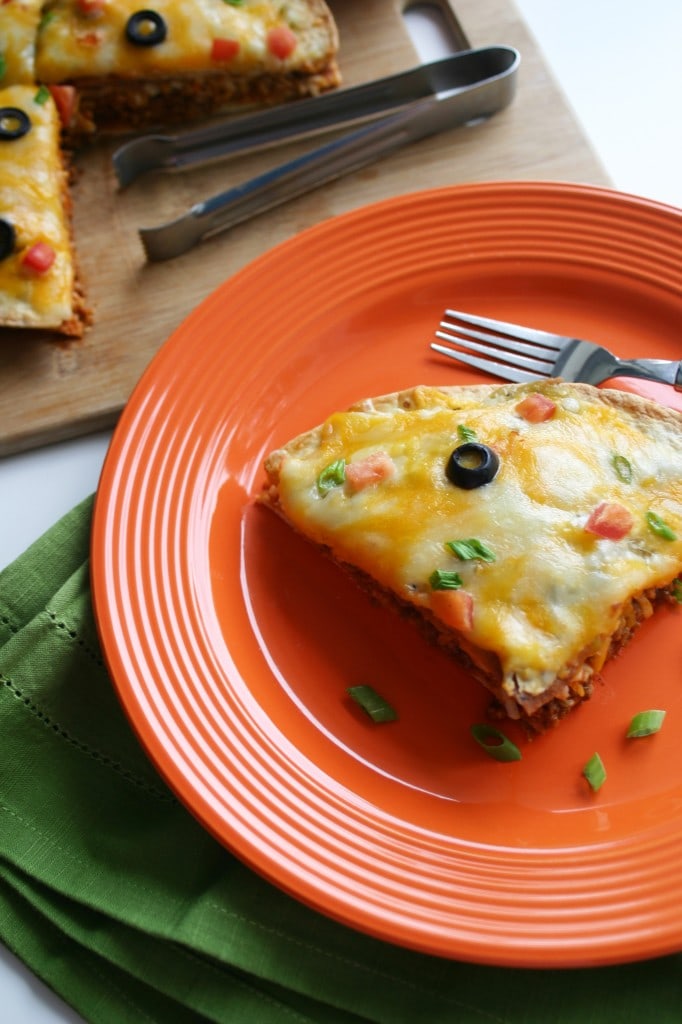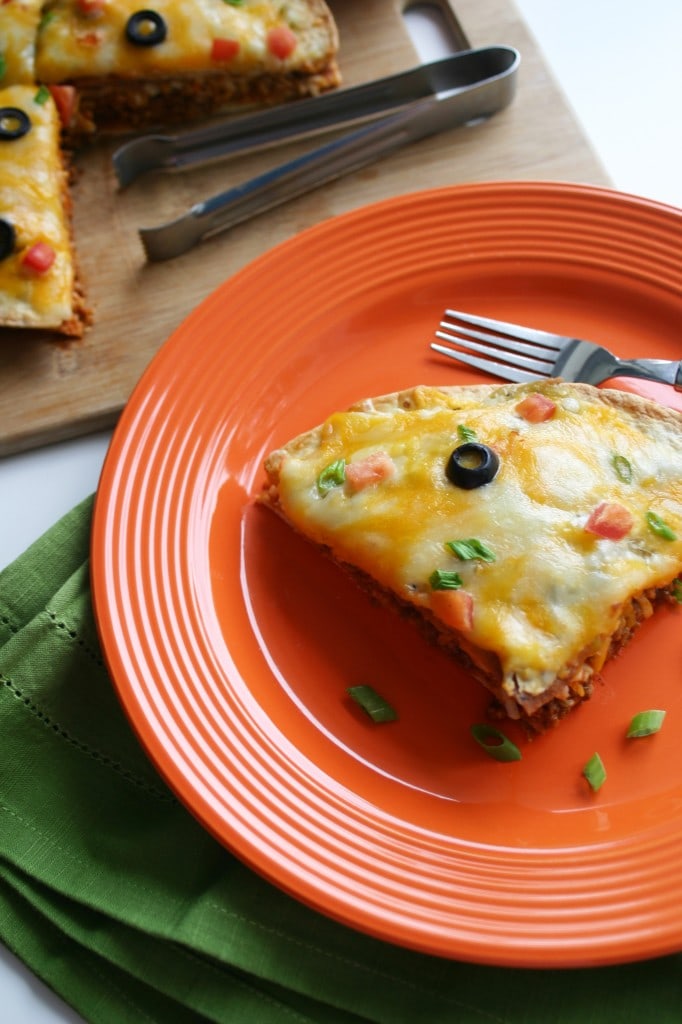 So let's focus instead on the cheese, and the beef and the crispy broiled tortillas. It should be enough to make 3 pizzas cut into fourths which is about 12 servings. So technically it should feed 3 to 6 people. Should being the keyword. So figure out how many gluttonous monsters you're feeding and adjust the portions accordingly. I found them incredibly filing, especially since there's a hearty layer of beef there.
Print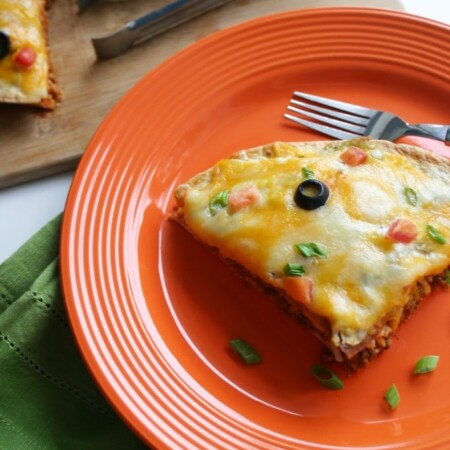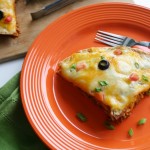 Mexican Pizza
---
Author:
Total Time: 40 mins
Yield: 3-6 1x
6 medium sized tortillas
2 lb. ground beef
2 packets taco seasoning
1 1/2 teaspoons ground cumin
1 teaspoon dried oregano
1 teaspoon chili powder
Pepper to taste
3/4 cup water
1 can (16 oz.) refried beans
4 cups Mexican-style cheese, shredded
Red salsa and salsa verde
1 medium sized tomato, diced
1 can (2.25 oz.) sliced black olives
2 green onions, thinly sliced
---
Instructions
Brush the tortillas with oil and broil at 450 degrees F for about 3-4 minutes per side until puffy and light golden
Brown the beef over medium high heat until cooked. Drain any fat and return to heat
Add taco seasoning, cumin, oregano, chili powder, pepper to taste and water
Simmer uncovered until the sauce thickens, about 5 minutes
Remove from heat and set aside
Spread red salsa on the first tortilla then add beef and a layer of cheese
Spread refried beans on second tortilla and cover the first tortilla, bean side down
Spread salsa verde over the top of the second tortilla and add cheese, tomatoes, olives and green onions
Repeat with other tortillas to make 3 pizzas in total
Broil at 450 degrees F for 5 minutes or until the cheese has melted
Dish and cut each pizza into fourths and serve hot with sour cream, hot sauce or guacamole
Prep Time: 15 mins
Cook Time: 25 mins