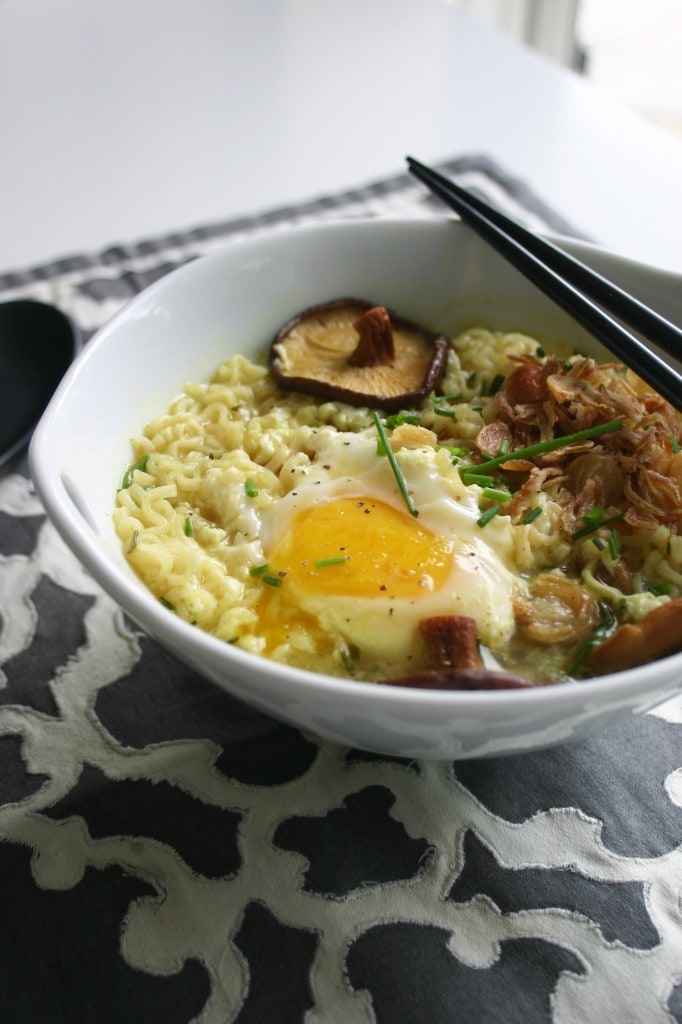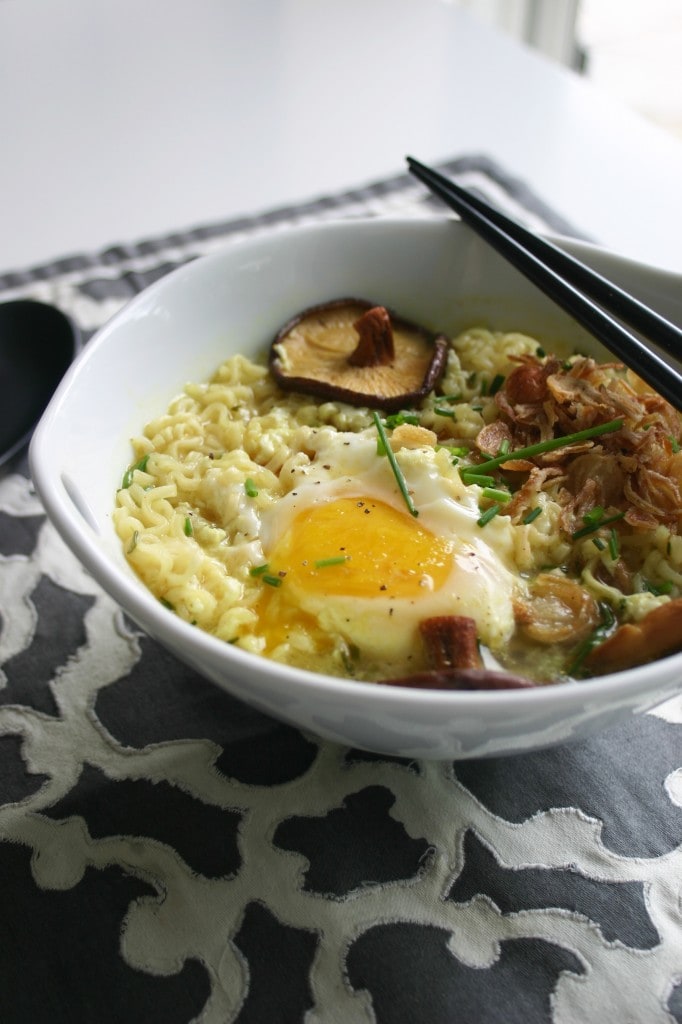 This is a little bit of an impromptu post. It's been awhile since I've had ramen. Instant noodles and I have a long history and it's been a love hate relationship. Here's the story. Instant noodles was banned in my household growing up after my parents deemed it was bad for us. Naturally, my reaction was to declare it one of my favorite foods and to eat it whenever I was outside the house; at a friend's house, or a corner restaurant, wherever I could. Telling me I couldn't eat it made me love it. Any instant noodles that was far from the vicinity of my home stood no chance against me.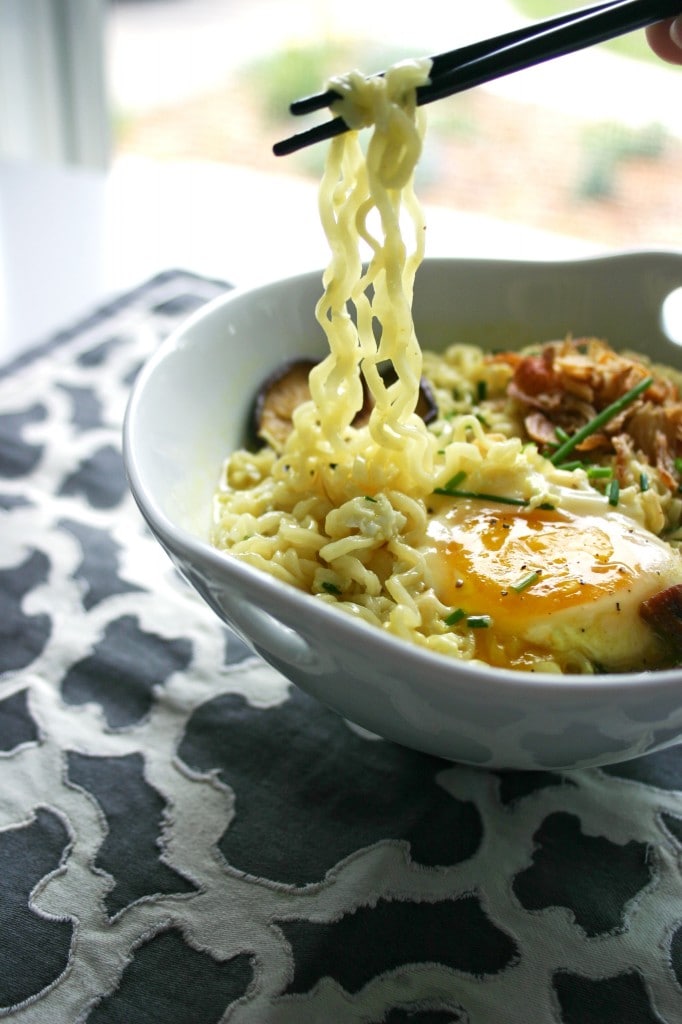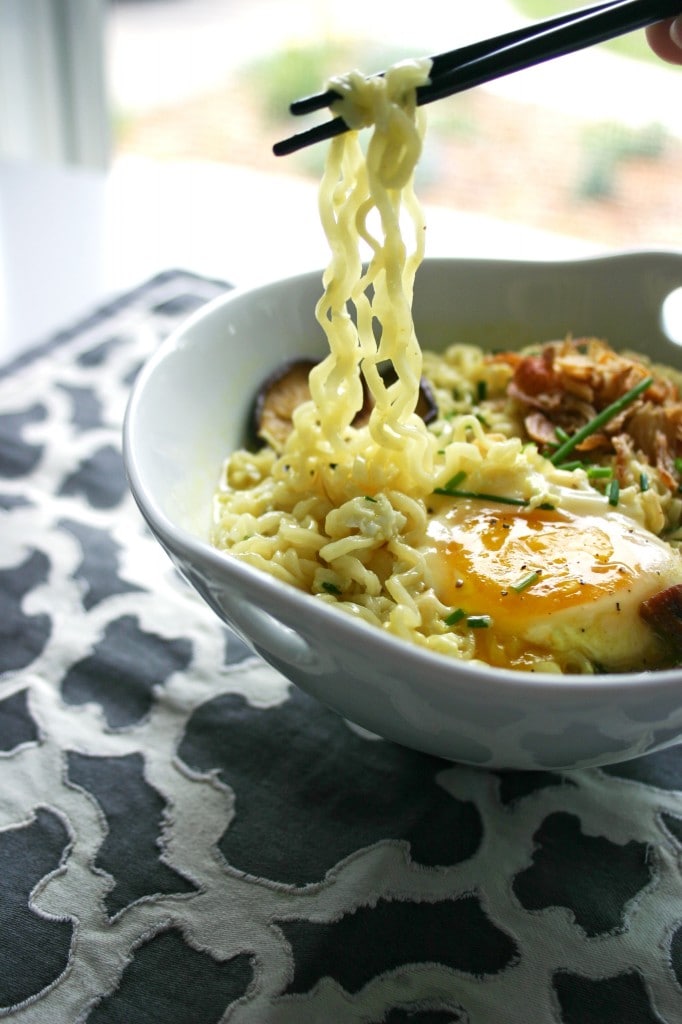 Then I left home and went to college and it became nothing but instant noodles because like most stupid teens, I was almost always broke after spending my money on stupid stuff. So instant noodles changed from being a novelty to a necessity. Which of course fostered hate. Now, being married and settled and actually knowing how to cook, I'm mostly ambivalent. I don't crave it, I don't particularly care about it but I don't hate it either. It's a good balanced relationship, I think.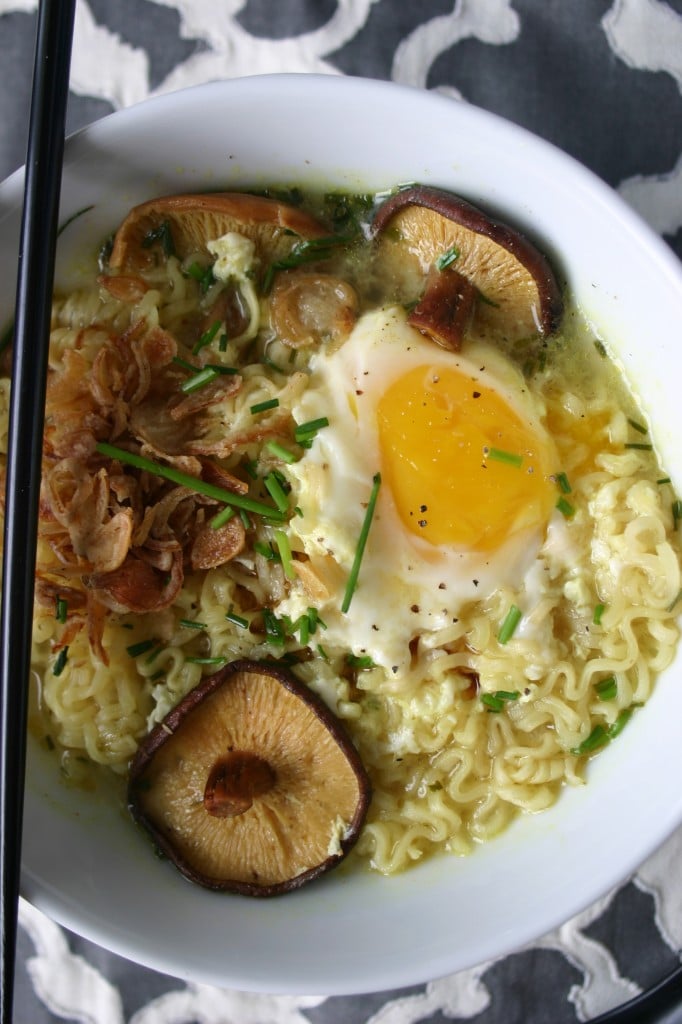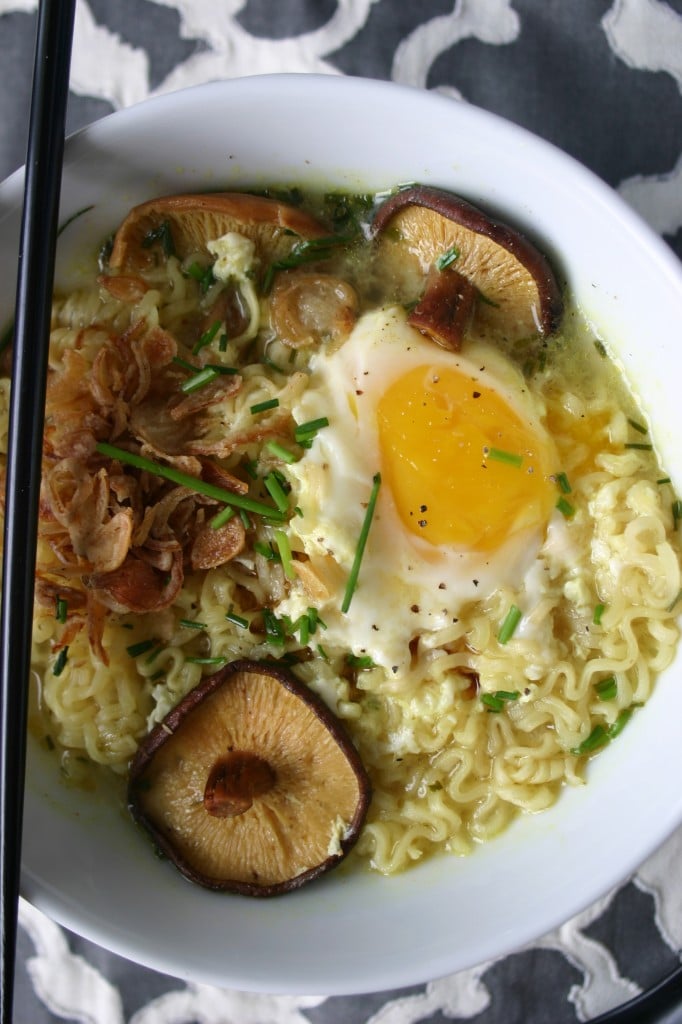 Unlike my younger years where I liked it as it was; a brick of noodles and the flavoring packet, I now have a lot of fun dressing it up. I've had this particular dress up twice since yesterday. Yesterday, I was far too lazy to bother plating it right or making the effort to take good pictures. I snapped a few halfhearted attempts thinking I'd post them on Instagram, which I never did. I was just concerned with eating and watching the series premier of Crossbones. It never even crossed my mind to make a post about it because let's face it, it's ramen. Really not a big deal.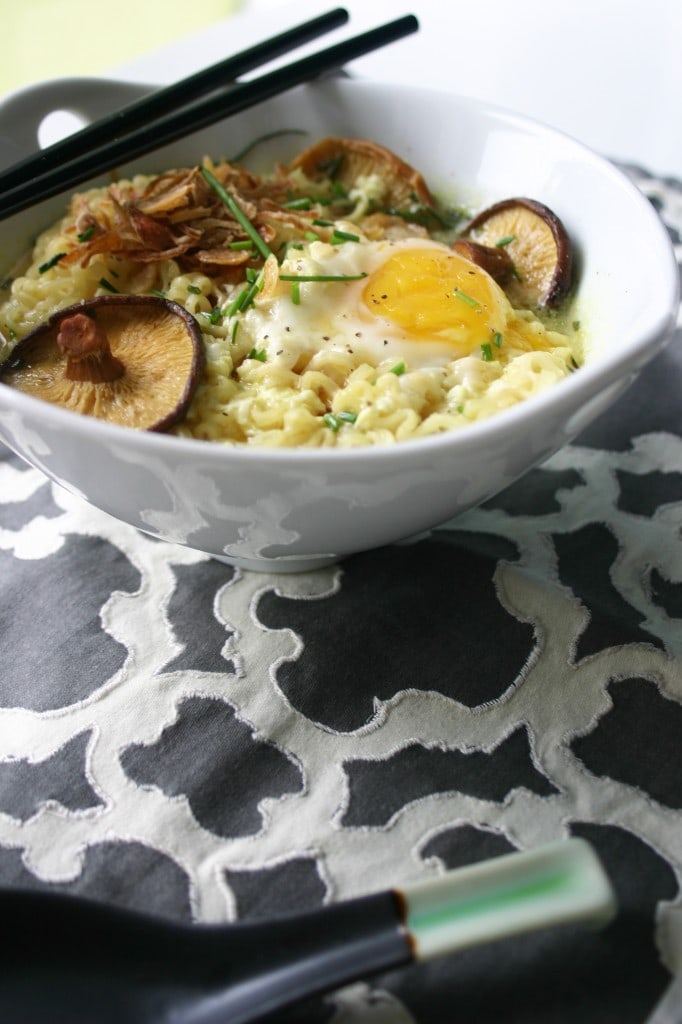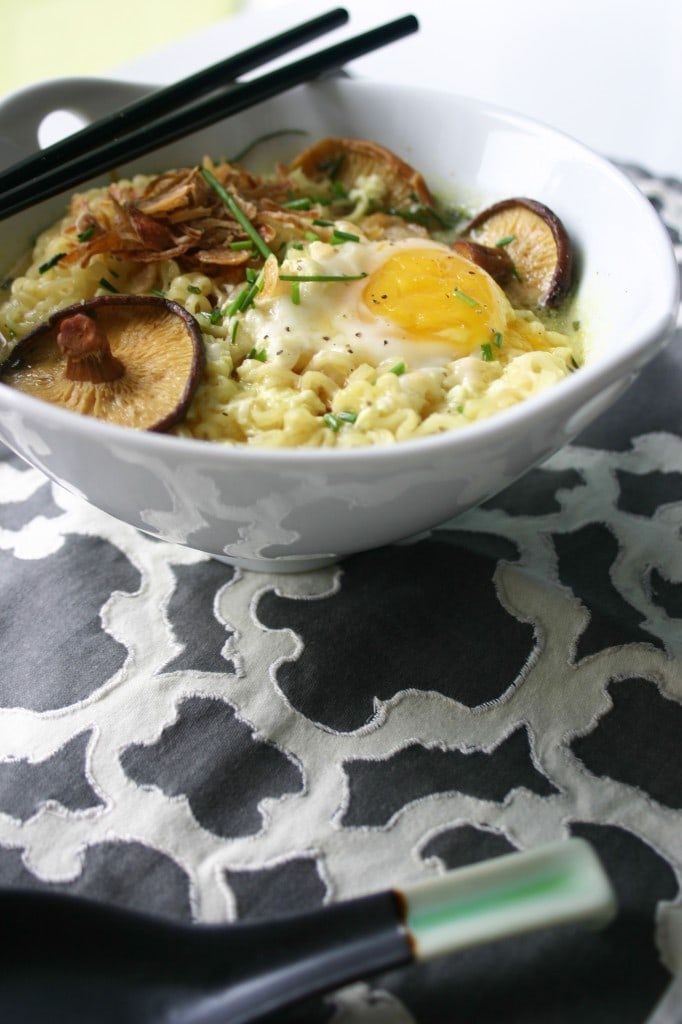 But today, I was in the mood. And all my arguments about it being too inconsequential to blog about seemed so far away. I didn't decide to make a post until the egg was poaching and I was thinking about that golden yolk bursting and drenching my noodles. And how crunchy the shallots would be. And how the chives worked so well with it. And how that sesame oil looked so good spread out on the noodles. And how adding lime juice and sugar really brought out the flavor. And last but not least, how chewy and delicious those mushrooms were. That's when I made a trip to my prop cabinet and got my noodle bowl and decided I'm going to blog about this.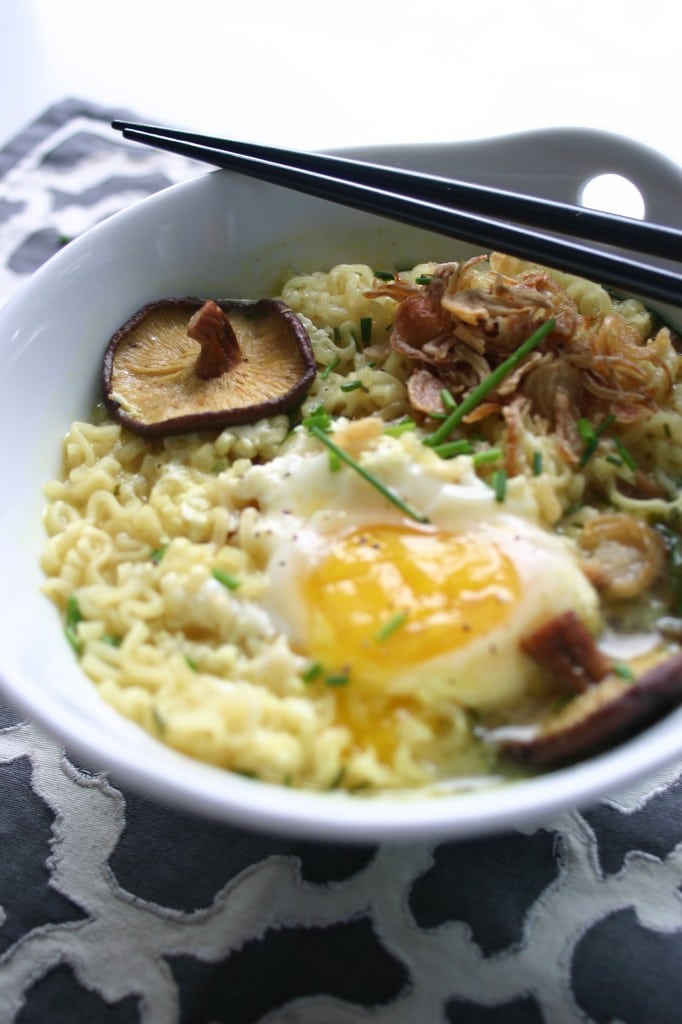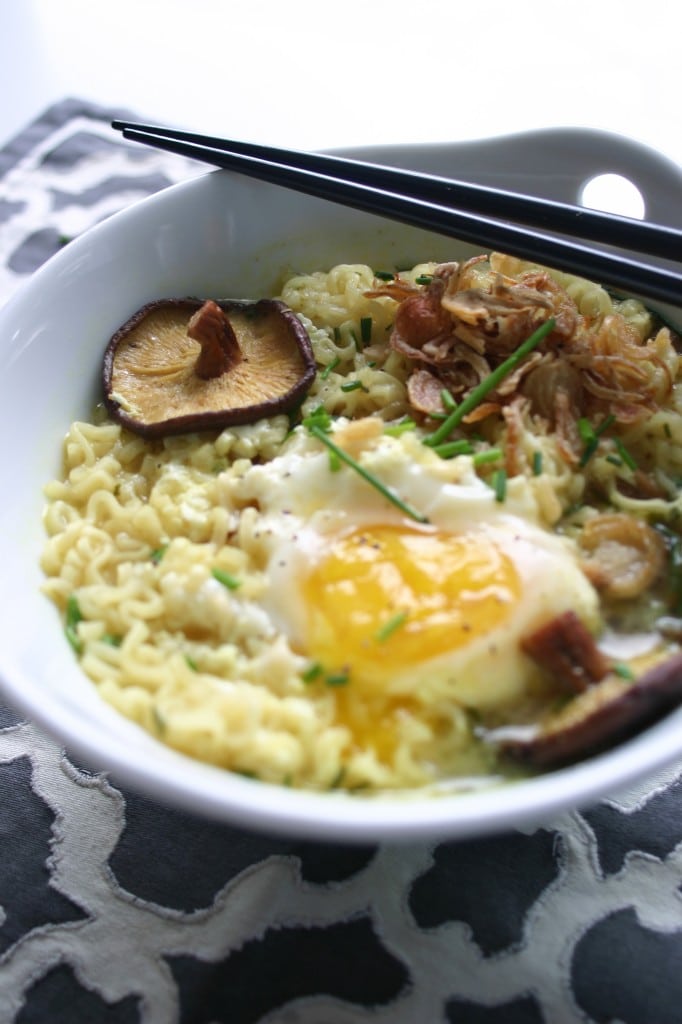 The recipe measurement may be a little off or need to be tweaked according to taste as I didn't write any of it down and just tossed random stuff in until it looked good. So I hope you'll be a little forgiving after laughing at me for posting a ramen recipe. At least the pics are nice…right? Right? Well, now that it's all on the table, here's my recipe for dressed up chicken ramen. Feel free to add actual chicken slices if you want, I hadn't defrosted mine since this was a spur of the moment kind of thing. You can also add some Sriracha, hot sauce or red pepper flakes if you like it hot. Enjoy!
PS: These are the first pictures on my blog that were not taken with an iPhone but from an actual DSLR a friend lent to me: Canon Rebel 400d. I don't know what I'm doing but so far I like the results!
Print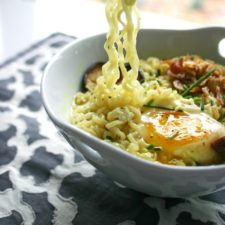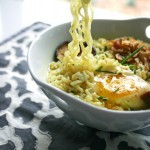 Chicken Ramen
---
Author:

Total Time:

15 mins

Yield:

1

1

x
1

brick of ramen noodles

2 cups

chicken stock

1 teaspoon

white sugar

1 tablespoon

lime juice

4

dried whole shittake mushrooms

1

egg

1/2 teaspoon

sesame oil

1 tablespoon

chives, minced

1 tablespoon

fried shallots
Pepper to taste
---
Instructions
Over medium high heat bring chicken stock to a boil
Add in noodle brick and mushrooms and simmer until noodles are malleable
Add in sugar and lime juice and stir to combine
Crack the egg and poach until the egg whites solidify
Remove from heat and top with sesame oil chives, fried shallots and pepper
Serve hot
Prep Time:

5 mins

Cook Time:

10 mins
♡ Affiliate disclosure: As an Amazon Associate, I earn commissions from qualifying purchases from Amazon.com. You can learn more about it here.