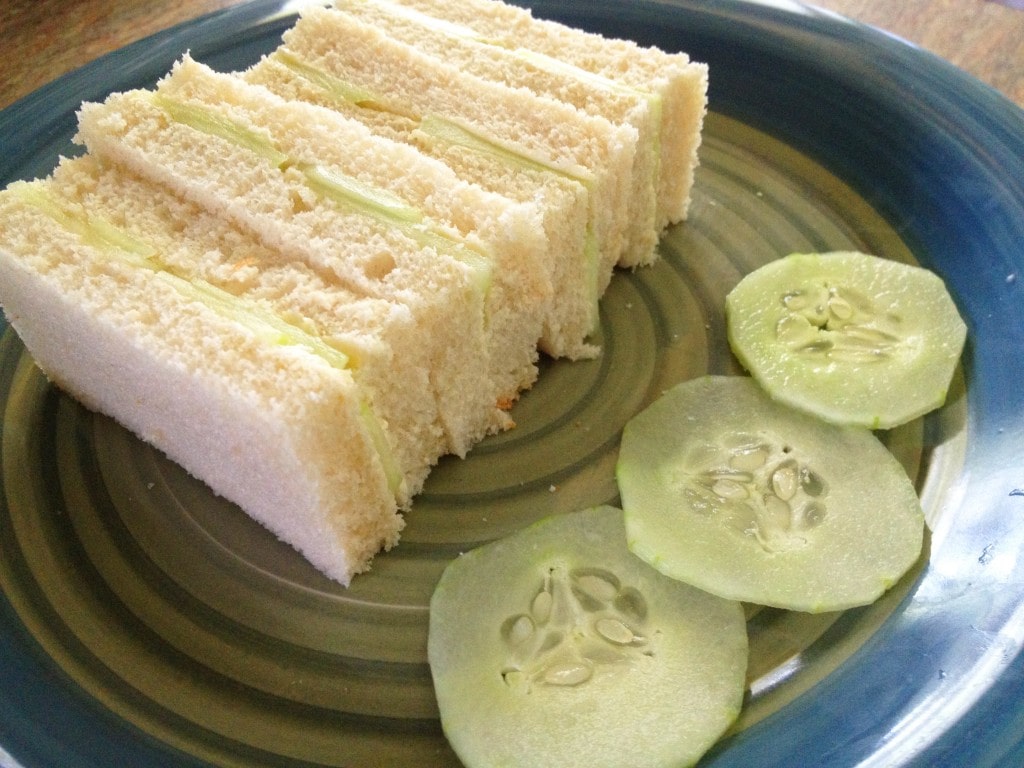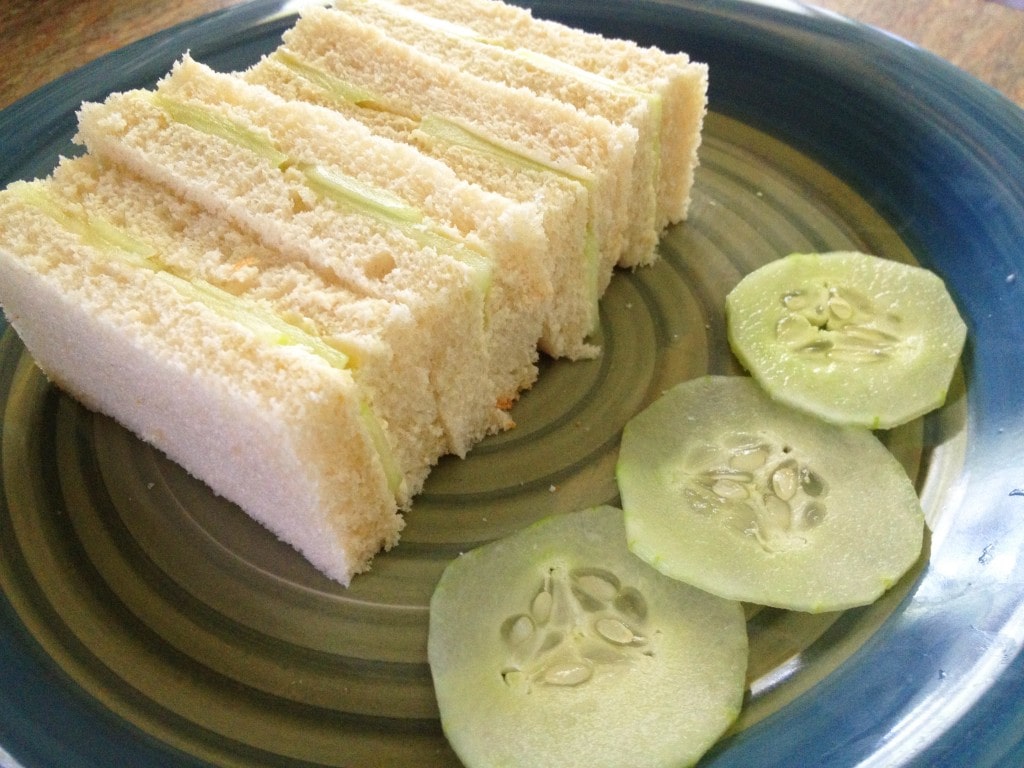 There's something decidedly beautiful about the simplicity of the English cucumber sandwich. I grew up in England, so tea time was practiced in my household. These beauties came out then with my cup of tea. I don't have tea time anymore, but this stuff really has a permanent little cubicle in my heart. If you've seen the pictures, please ignore how crappy they look and don't judge the taste based on my fail. I'm pretty sure the cucumber cutting and the perfect symmetry of evenly cut bread becomes somewhat of an art form to those that do this regularly or pride themselves on it. My bread is clearly unevenly cut and looks somewhat crude. Oops! This means that somewhere along the way I'll revisit with better pictures.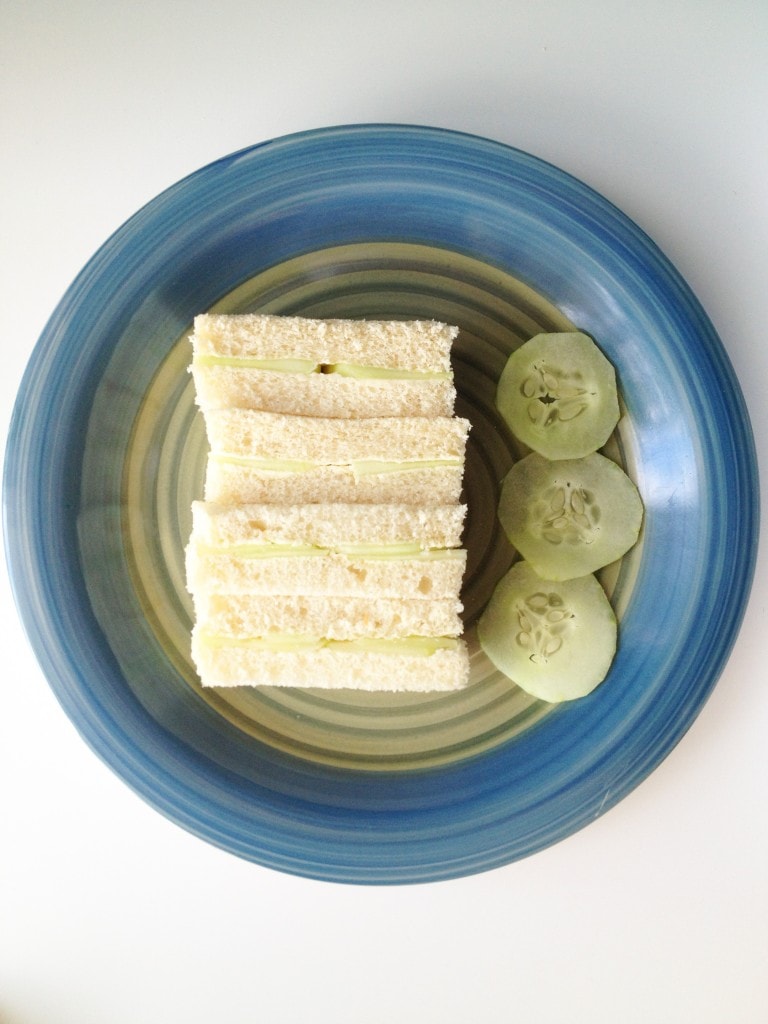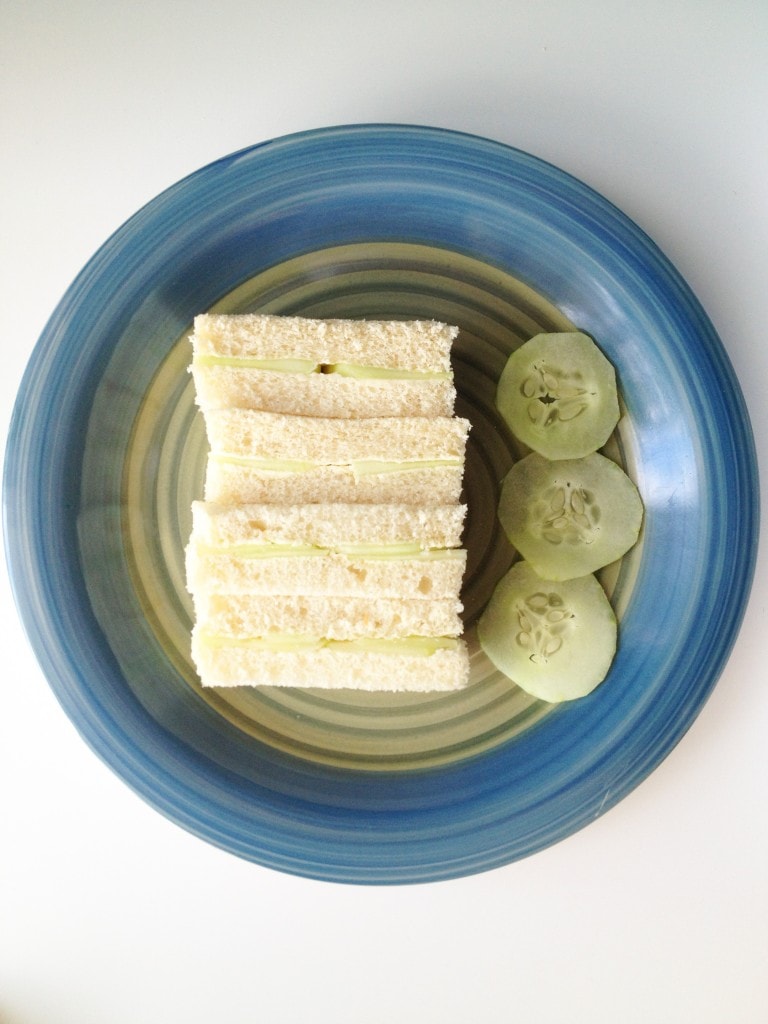 Anyway, to make this, the cucumber is sliced into paper-thin slices and placed between two lightly buttered slices of white bread. The bread is carefully buttered all the way to the edges in the thinnest coating to protect it from dampening with cucumber juice. I never knew this neat little fact until now, but it makes sense. Put on some cucumber slices and now you have a creamy, crunchy snack!
It's not meant to fill you up but to tease. Mr. Cooking Jar's first reaction to it was confusion, and he stared at it for a long time like he was waiting for a punch line. 'Where's the meat? Where's the cheese?!". Le sigh.  Those that didn't have tea time probably wouldn't understand. In the meantime *put on monocle*…I'll take my sandwiches with some Earl Grey tea!
Print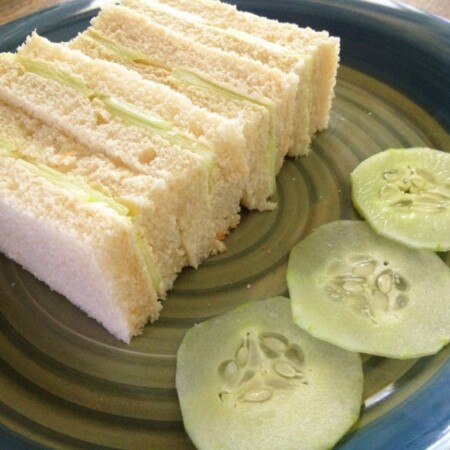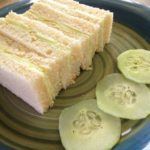 English Cucumber Tea Sandwiches
---
4 slices of white bread
1 garden cucumber, peeled and sliced thinly
Butter
---
Instructions
Spread a thin layer of butter over all four slices of white bread, all the way to the edges
Arrange four slices of cucumber on two slices of bread and top with the remaining slices
Cut off the crusts from the sandwiches and discard. Either cut diagonally across the sandwiches to form triangles or in the middle to form rectangles.
Serve with tea or just as a simple snack
Notes
Store the rest of the cucumber slices for future servings.