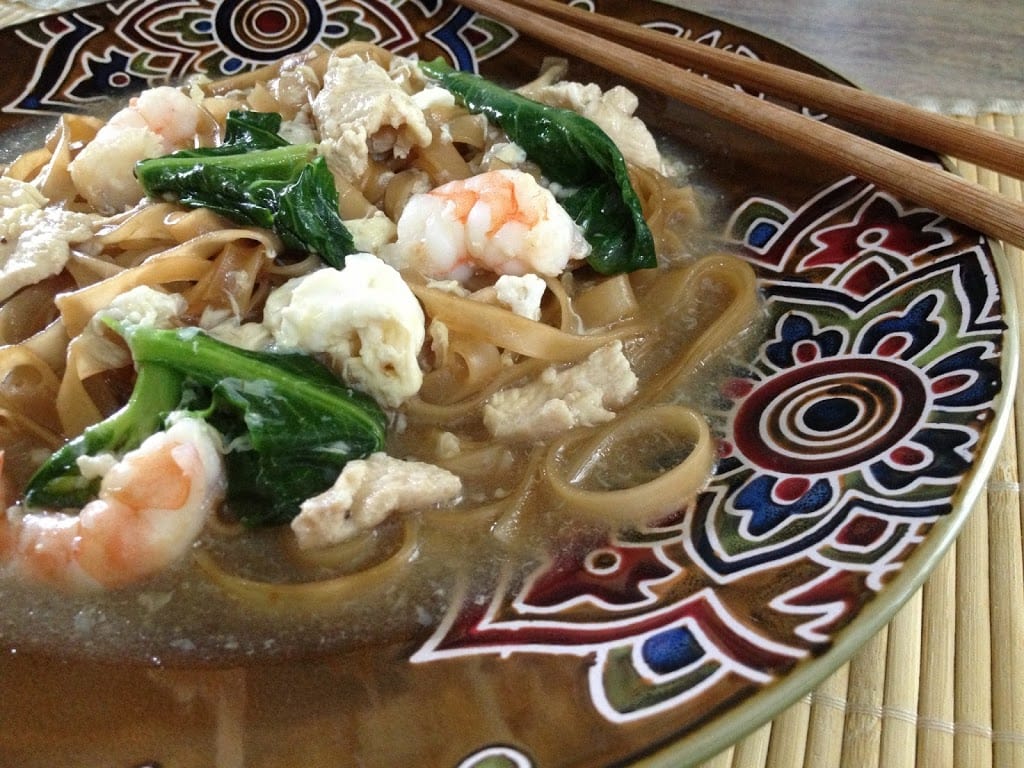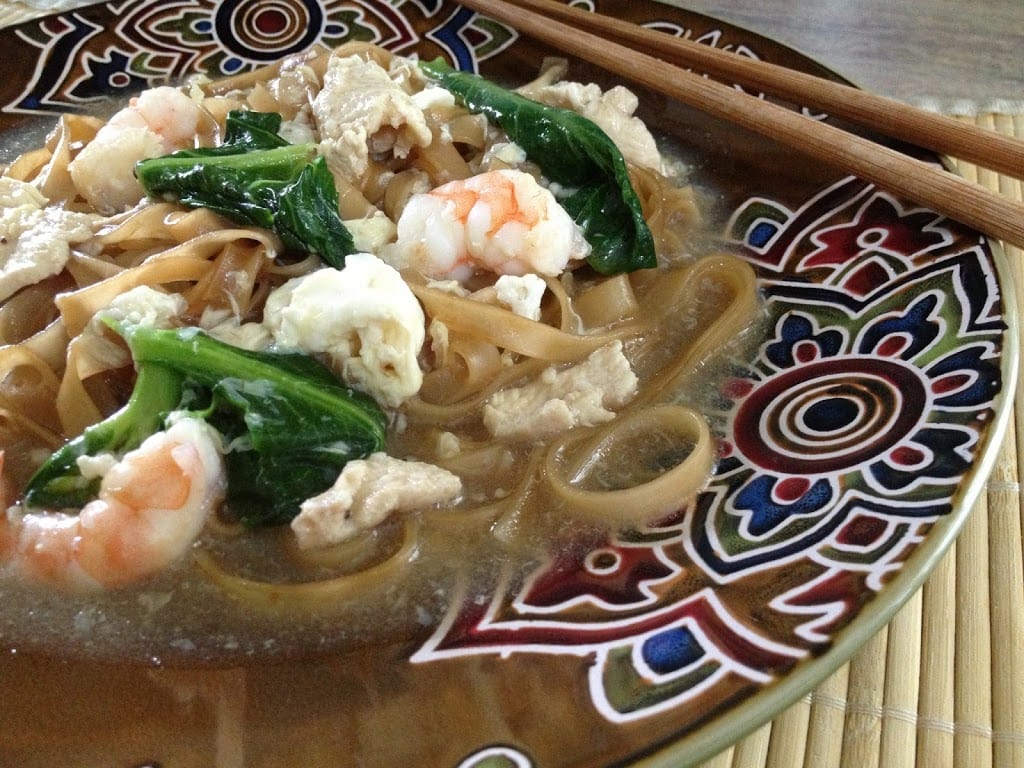 I have days when I want something warm and soupy to eat. But not just soup, something with more substance. These kind of noodles are the best fix for me. I get a little of both. It's not much to look at but I promise you, these noodles really hit the spot on days like that. They're comforting, not too rich, filling and have a healthy serving of protein and vegetables.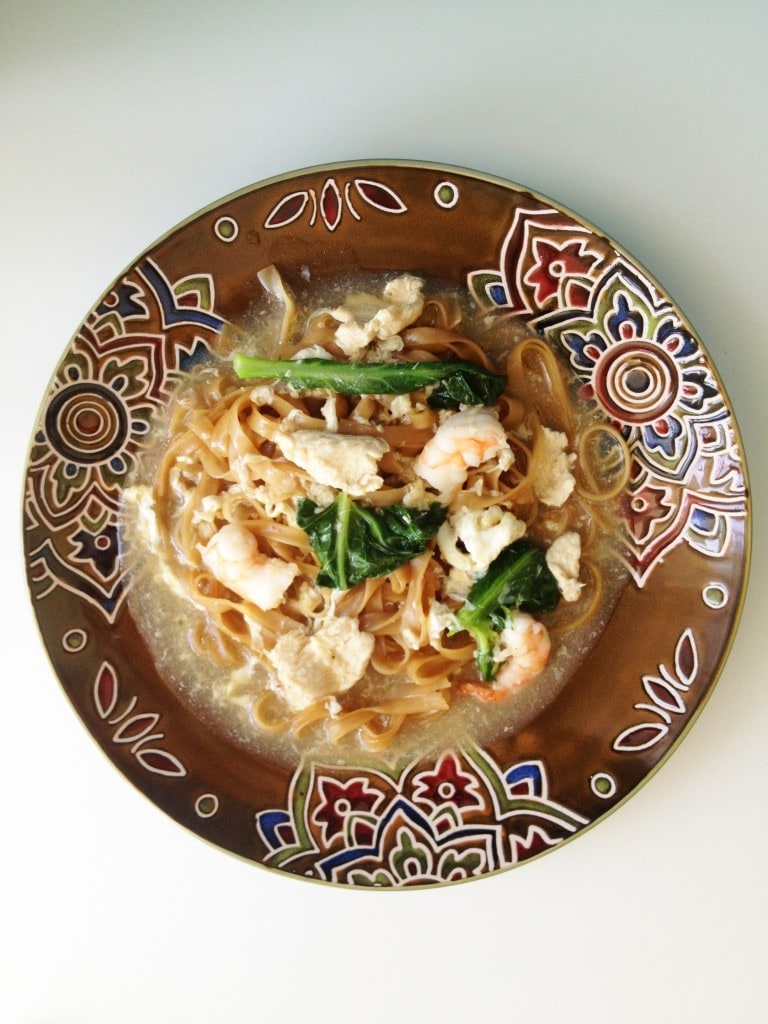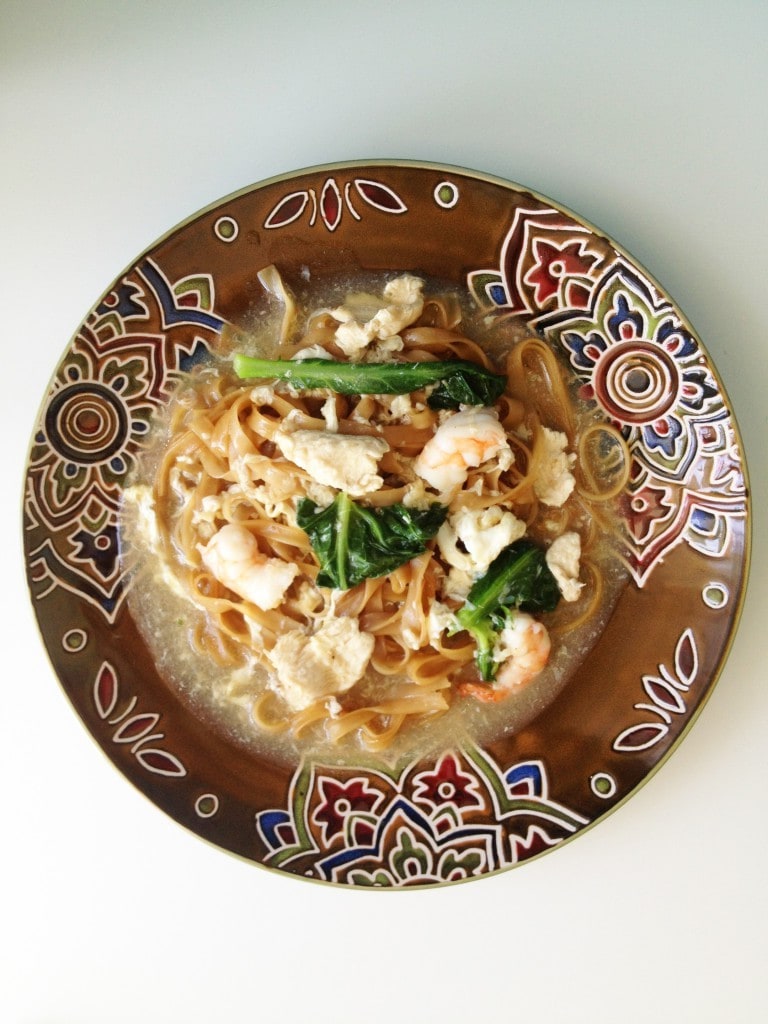 Wat Tan Hor uses flat rice noodles called kway teow or banh pho which are available at most Asian grocery stores in dried form. They are wide and flat and can easily be distinguished from other forms of rice noodles from the width alone. Think linguine but wider and white. If you can get them fresh, all the better. Otherwise, the dried version should be immersed and soaked in warm water for at least 15 minutes before cooking. This process softens up the hard noodles and prepares it for stir-frying. You do not need to boil it like spaghetti, simple soaking is enough and it will cook down even more in the wok.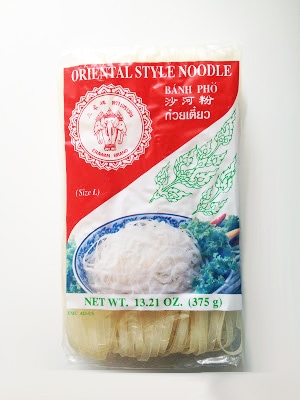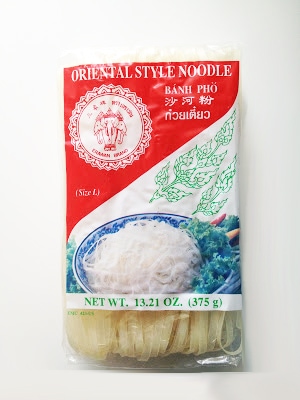 As with every other stir-fried noodle dish, this is best done in a wok to provide more room for tossing and even cooking. For those with a flat top range like me, I bought a stainless steel stir-fry pan from Cuisinart. This thing handles all my stir-frying needs, heats up well, does not rust or burn or stick and cleans up easy. After going through one wok that rusted, two non-stick woks that burned, this was a gift from heaven.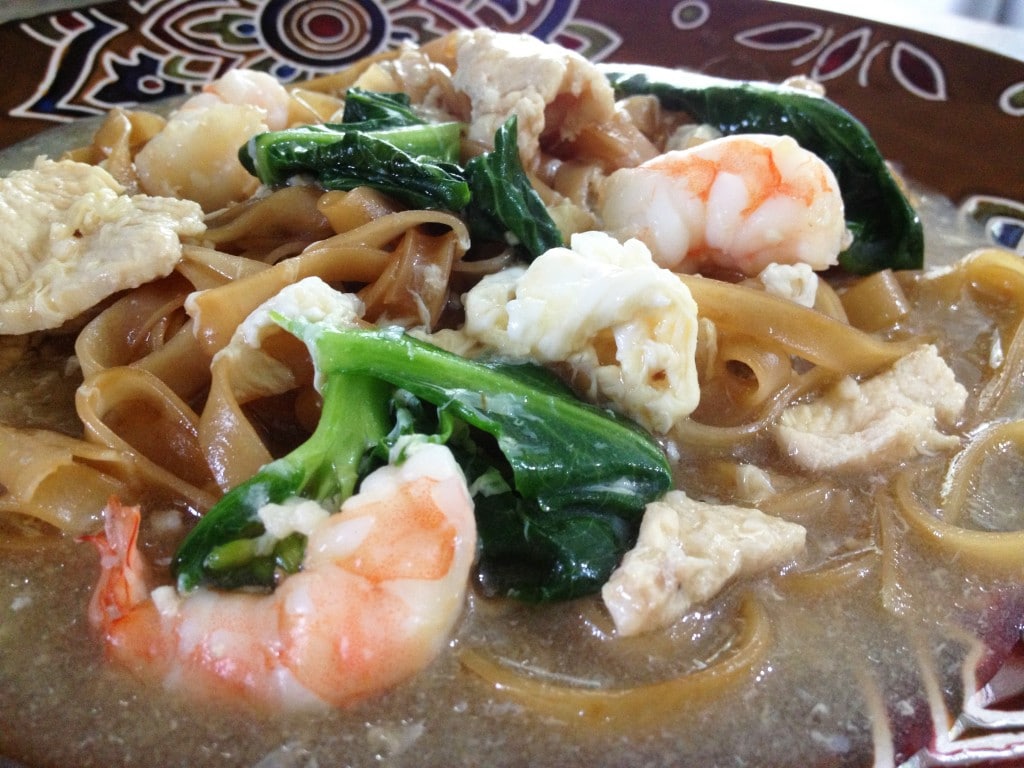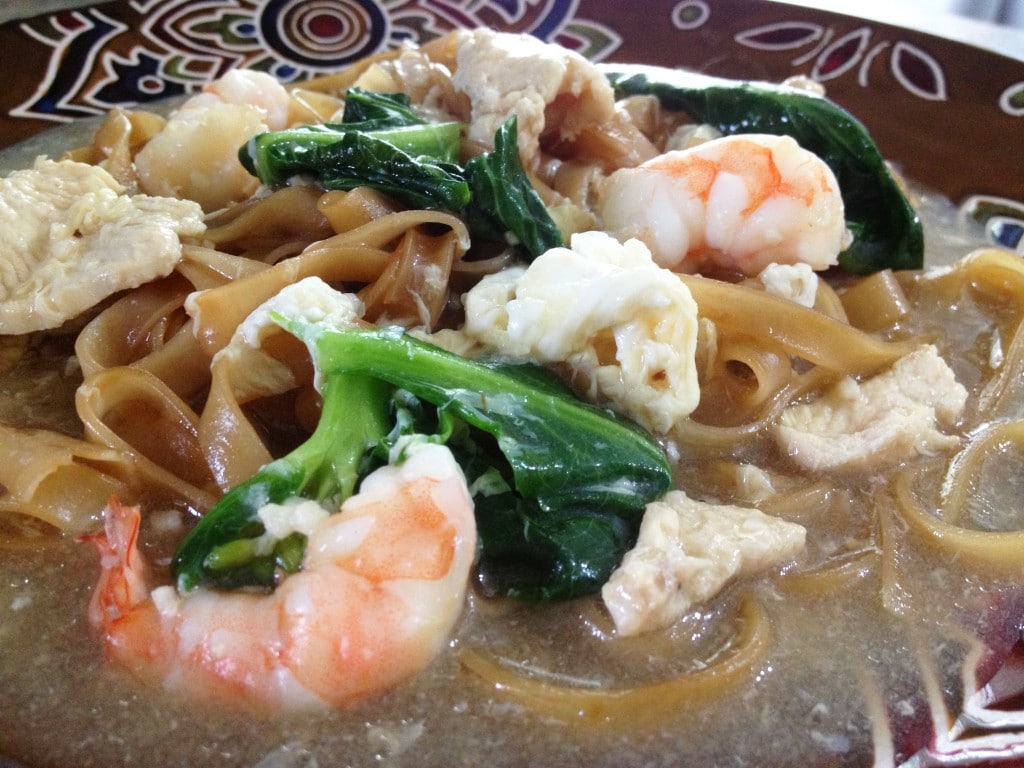 Print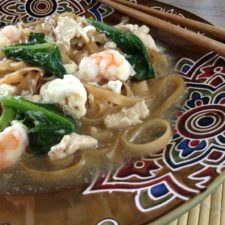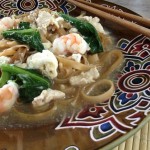 Flat Noodles in Egg Gravy (Wat Tan Hor)
---
1/2

lb. or

1/2

packet flat rice noodles

10

medium sized prawns, head off, tail off, peeled and deveined

1

chicken breast, sliced thinly

2

stalks greens (mustard greens /chinese broccoli (kai lan) / collard greens), chopped and rinsed

3 tablespoons

dark soy sauce
Egg Gravy:
2 tablespoon

garlic, minced

3 cups

chicken stock

2 tablespoons

oyster sauce

1 tablespoon

light soy sauce

1 1/2 tablespoon

sugar

1

egg, beaten
Pepper to taste

2 tablespoons

cornstarch mixed in 6 tablespoons cold water

1 teaspoon

sesame oil
---
Instructions
Soak rice noodles in warm water for 15 minutes
Over medium high heat, stir-fry the noodles in oil and thick soy sauce until it has cooked down and has absorbed the color. Keep tossing to prevent sticking at the bottom of the pan. Add water if needed. Remove and set aside
Prepare the sauce by sauteing garlic until aromatic
Add in chicken and stir-fry until chicken is no longer pink
Pour in chicken stock and add oyster sauce, thin soy sauce, sugar and pepper to taste
Bring to a boil
Add in greens and shrimps, cooking for 2 minutes
Combine with cornstarch solution and simmer until gravy has thickened
Remove from heat and slowly drizzle in beaten egg, stirring gently with a fork in a clockwise motion
Add in sesame oil and stir gently
Dish noodles and pour egg gravy over
Serve hot
♡ Affiliate disclosure: As an Amazon Associate, I earn commissions from qualifying purchases from Amazon.com. You can learn more about it here.