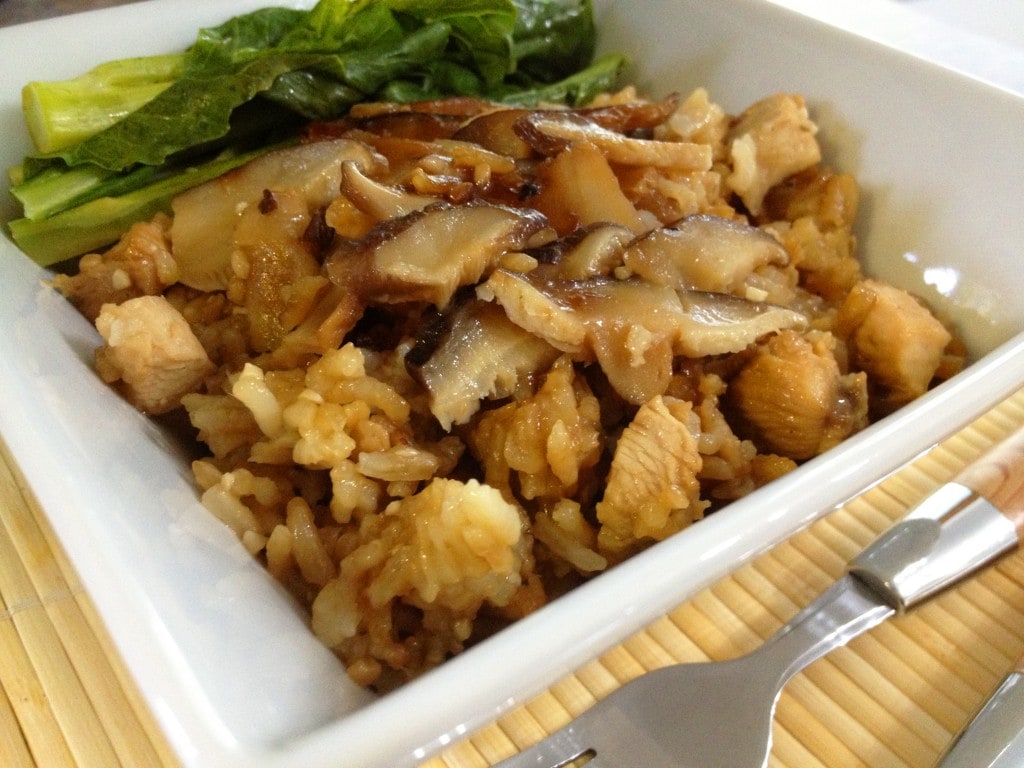 I used to love eating this stuff at the food court when I was busy being a teenager hanging out at the mall. Yes, I went through that phase too. It has such a smoky, earthy flavor which comes from being cooked in a claypot over a charcoal fire. Now you might be wondering what's the deal with the title, especially the sans claypot part. Well it kinda sucks, but I'm just trying to make do with what I have. It almost tastes the same. If you have a claypot, good for you. If not, be like me and do it in a rice cooker. If you don't have a rice cooker, do it over the stove!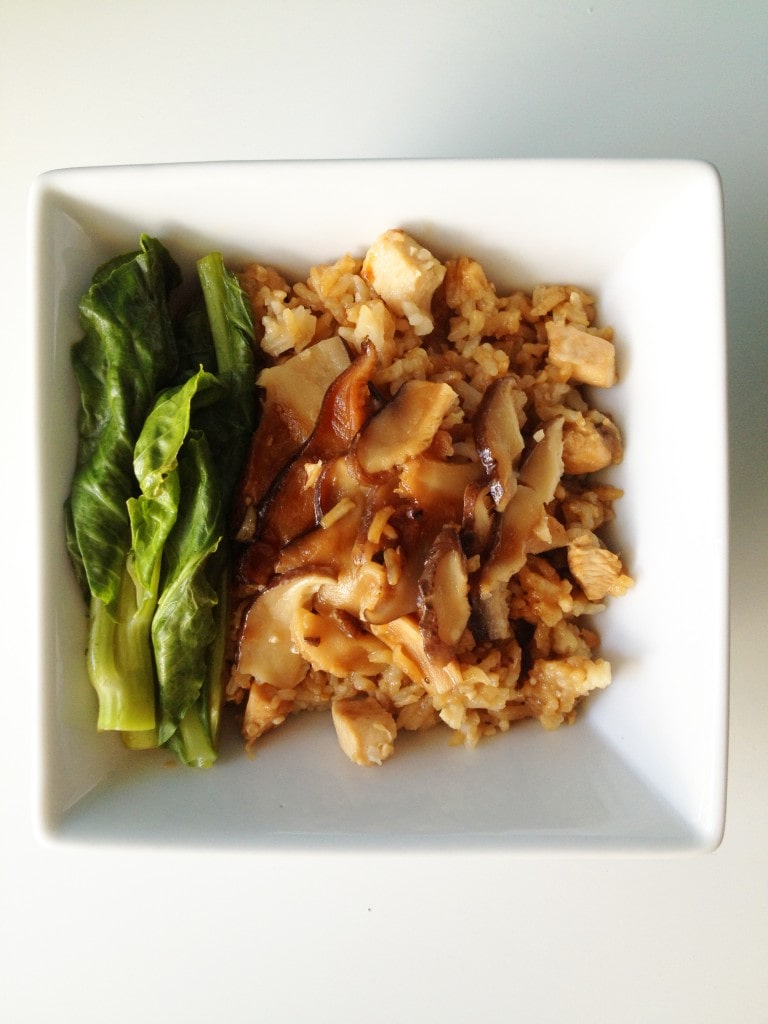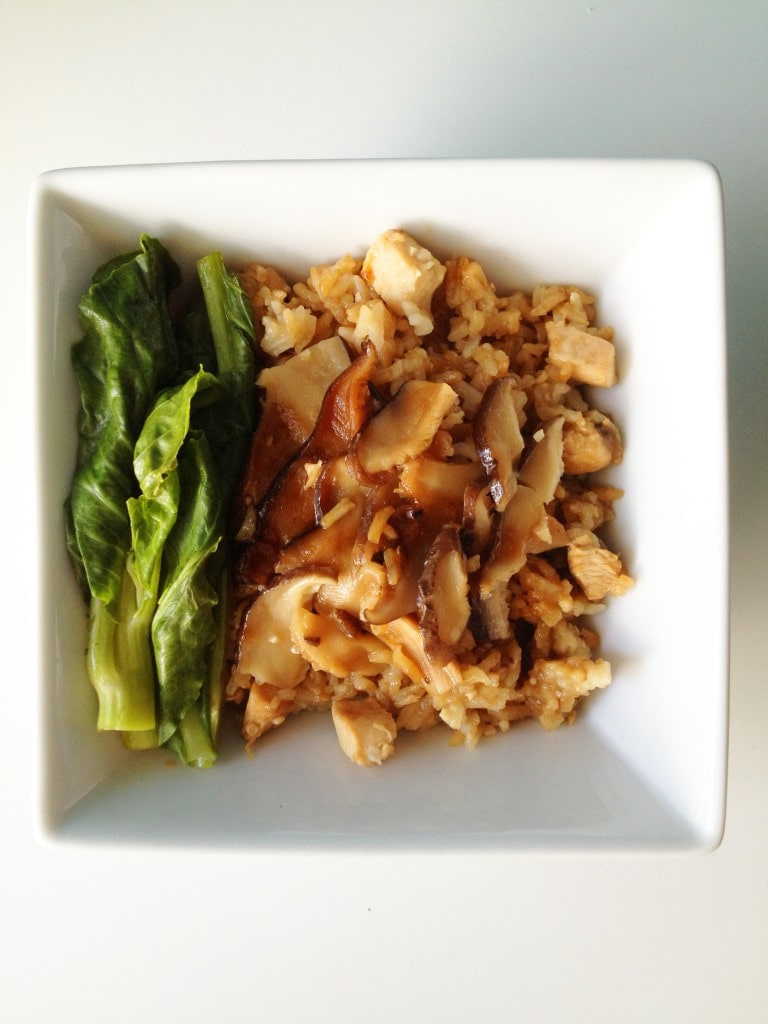 Anyway, I may have found a decent place to buy claypots, I just haven't gotten around to doing it yet. Back to the recipe, I used dry shiitake mushrooms but you can use fresh ones as well. Another alternative would be to use portobello or oyster mushrooms. Mushrooms. Yum. Regardless of what mushrooms you use, the flavor by itself is enough to make you think of the good old mall days. Okay, that's just me. Maybe you have a memory of your own. If not, create one!
Print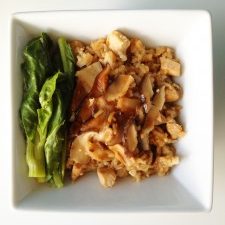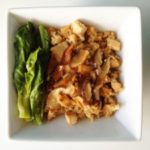 Claypot Chicken Rice (Sans Claypot)
---
1

chicken breast, cut into

1/2

inch cubes

1/2 cup

dried shiitake mushrooms

1 1/2 cups

long grain rice

2 cups

cold water and 2 tablespoons water from soaked mushrooms

2 tablespoons

garlic, minced

1/2 teaspoon

ginger, minced

2

stalks leafy greens (bok choy, kai lan), chopped and ends trimmed

2 tablespoons

vegetable oil
Chicken marinade:
1/2 teaspoon

thick soy sauce

2 tablespoons

oyster sauce

2 teaspoons

cornstarch

1 teaspoon

sesame oil

1/2 teaspoon

ginger, chopped
Salt and pepper to taste
Drizzling sauce:
2 tablespoons

oyster sauce

1 tablespoon

thick soy sauce

2 teaspoons

thin soy sauce

2 teaspoons

sesame oil
---
Instructions
Marinate the chicken for one hour
Soak the dried mushrooms in warm water for 10 minutes to re-hydrate them
Over medium high heat, saute garlic and ginger in vegetable oil until fragrant
Add marinated chicken and cook for 10 minutes
Add mushrooms and stir for 1 minute
Rinse the rice with water until water runs clear
Add cold water and mushroom water to rice and place chicken and mushrooms ontop of rice
Cover and cook normally
Mix together drizzling sauce and pour over rice and chicken
Layer greens over rice and chicken and cover, letting them steam with the residual heat for 10 minutes
Dish and serve hot
♡ Affiliate disclosure: As an Amazon Associate, I earn commissions from qualifying purchases from Amazon.com. You can learn more about it here.