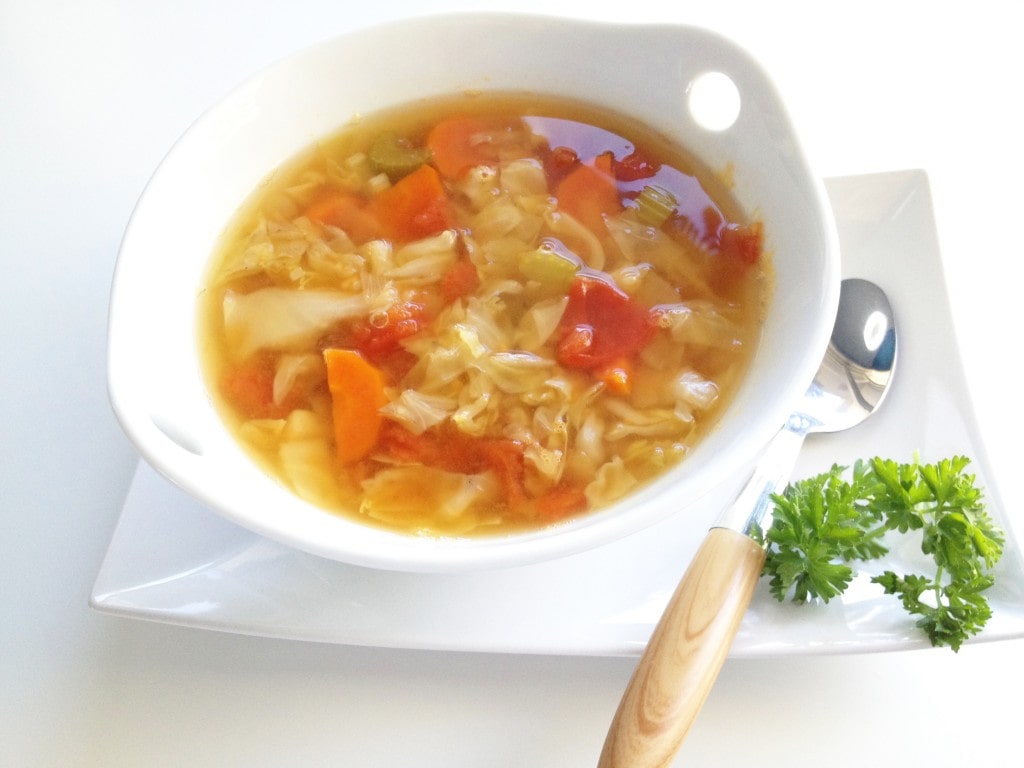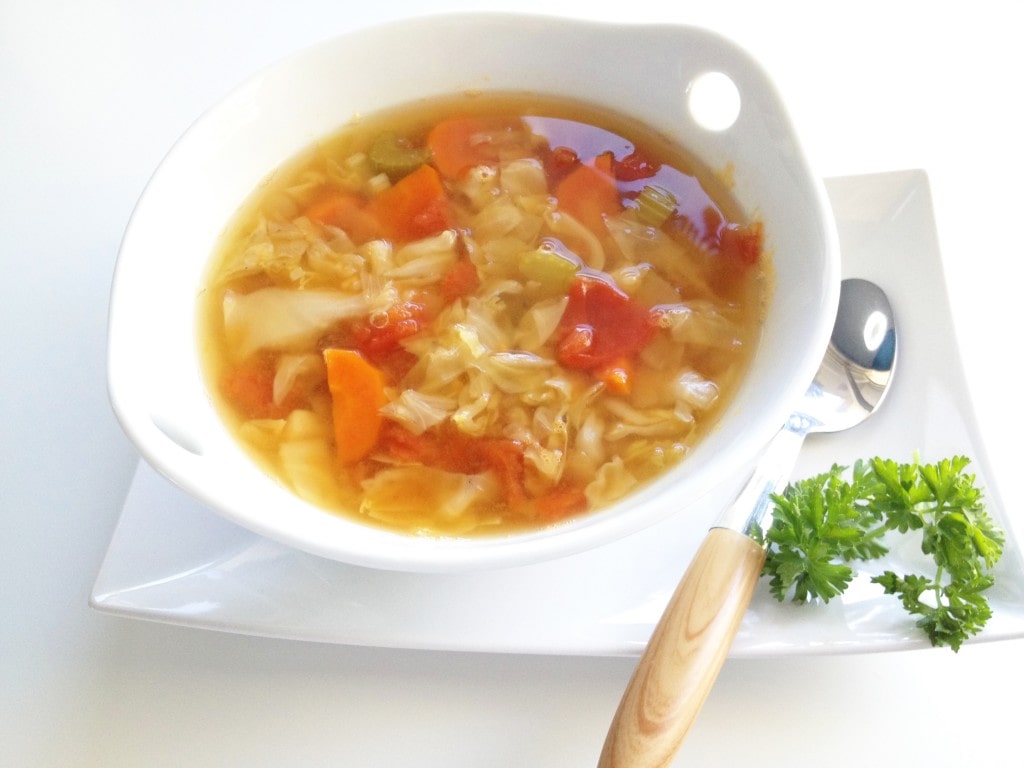 Cabbage soup gained popularity through the 'cabbage soup diet', a radical short-term weight loss diet through the consumption of low-calorie cabbage soup for a seven day period. While the diet was written off as a fad diet, cabbage soup as a natural diuretic is beneficial to the health outside the confines of a diet and should not be dismissed by mere association.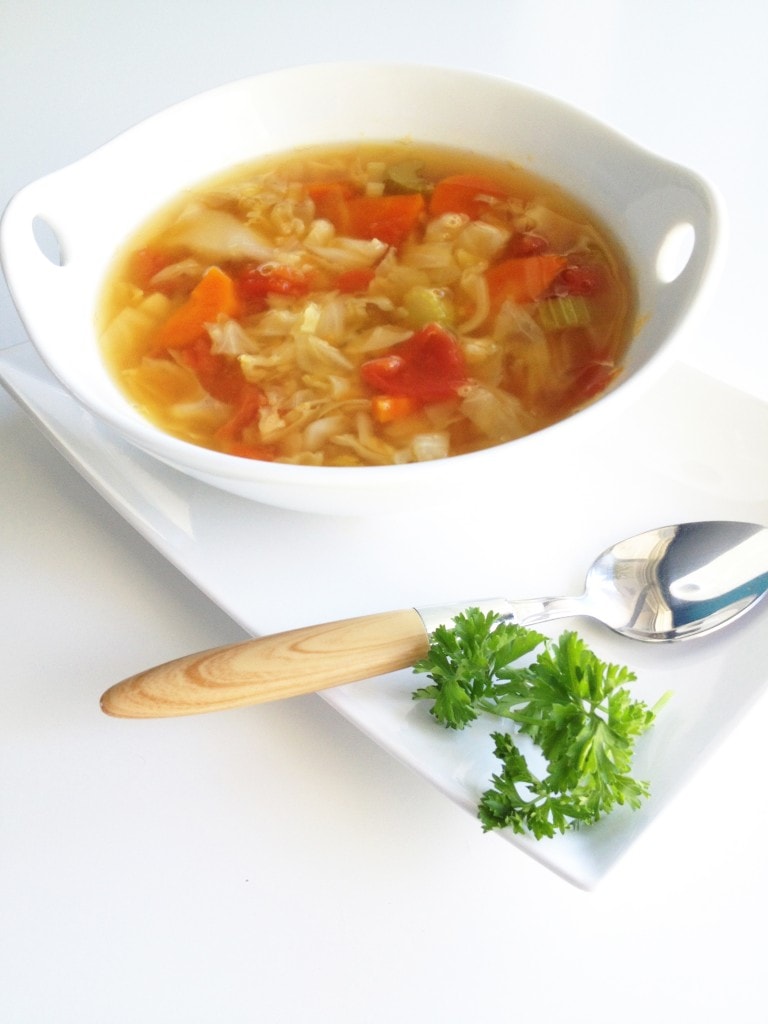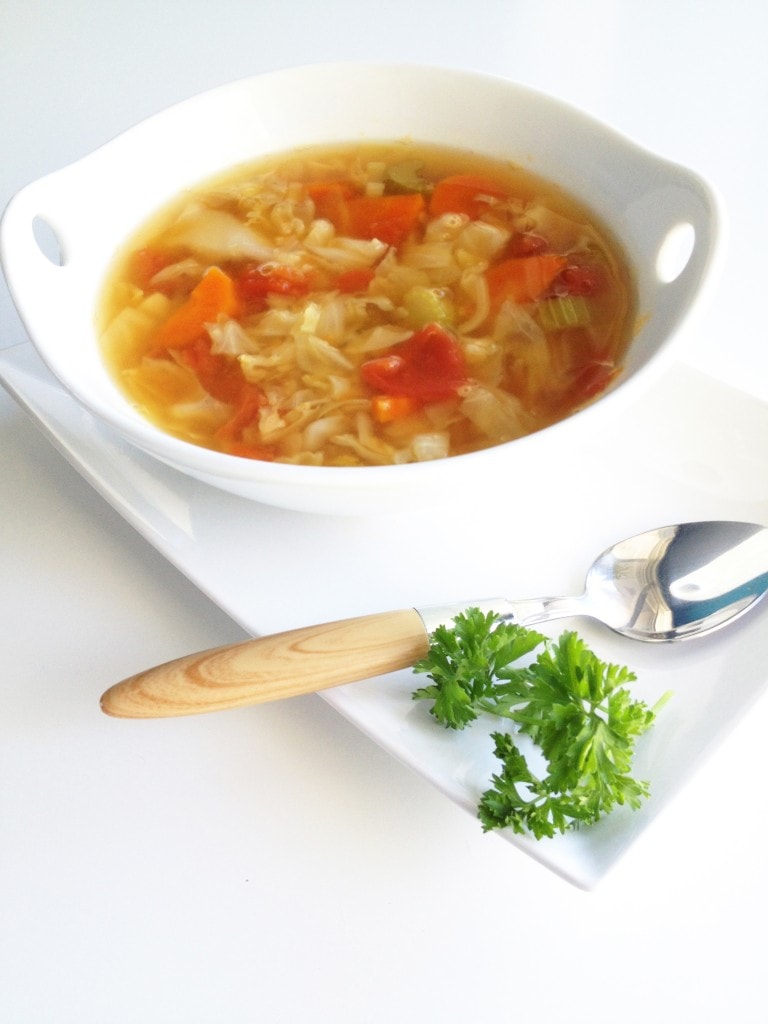 I tend to snack after dinner and thought of switching my snacks with something healthy for a change, while maintaining regular eating habits throughout the day. The original cabbage soup was rather bland so I improvised a little to add a flair of Asian flavors to the broth, inspired by both Vietnamese Pho and Malaysian Soto. It tasted great!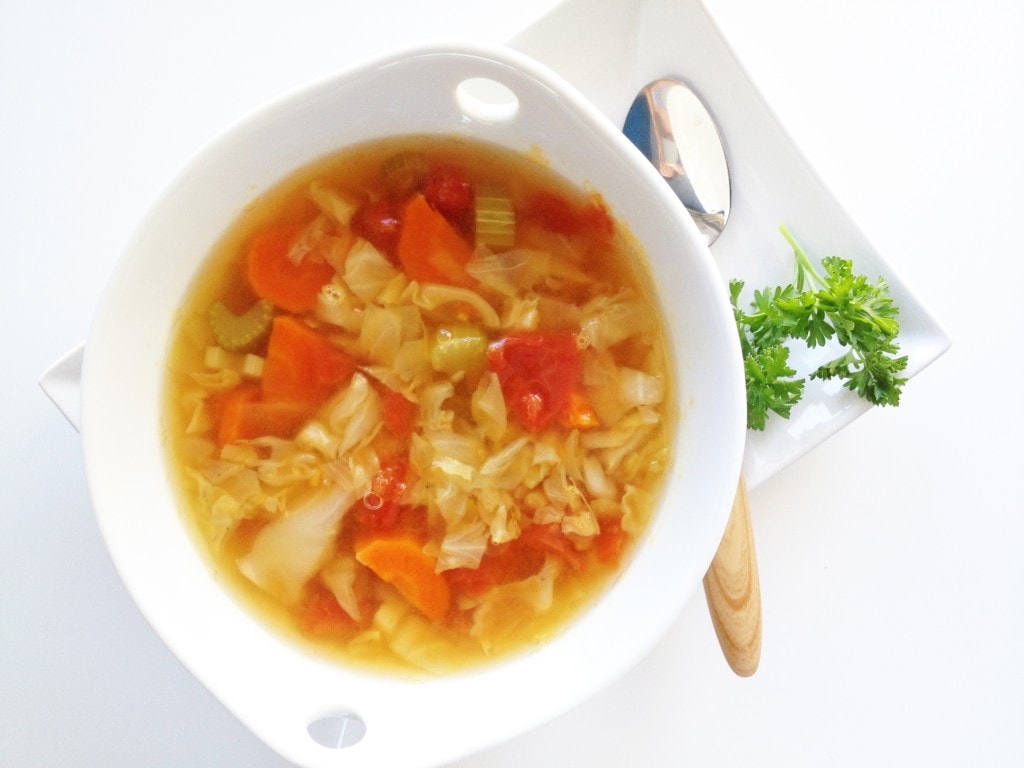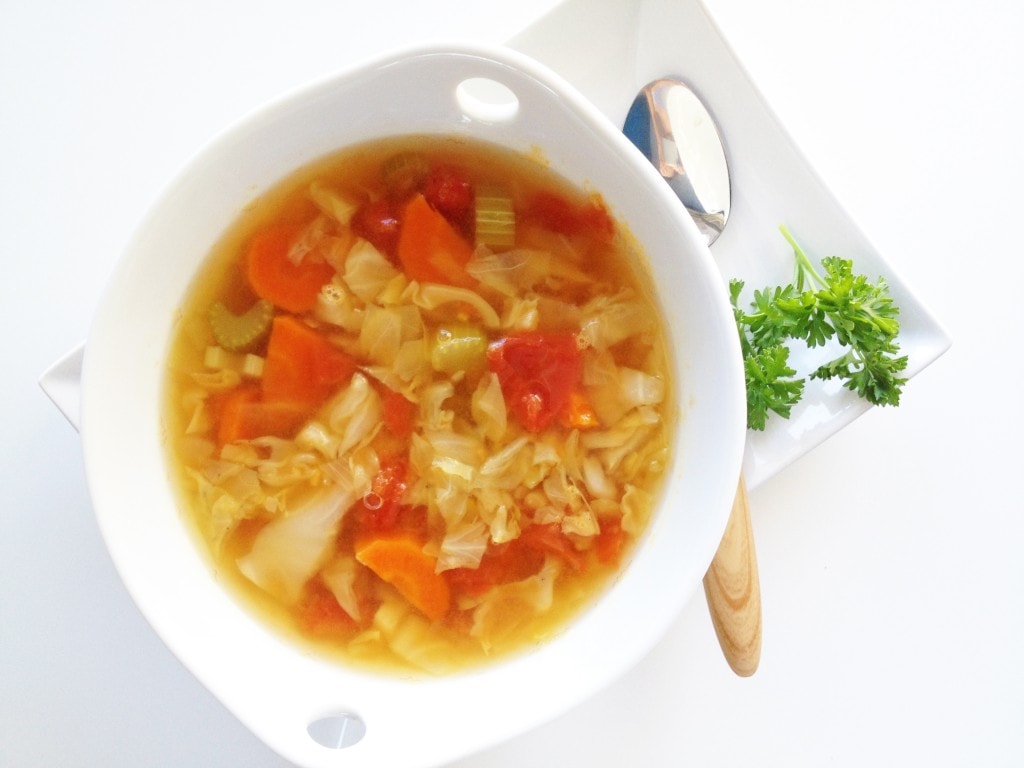 I'm pretty happy with this creation so if you ever find yourself in the midst of a snack attack, opt for this healthy soup instead and see if it works for you.
Print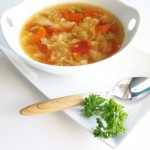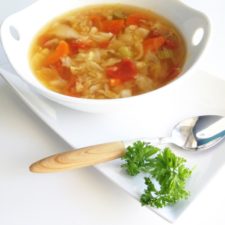 Asian Inspired Cabbage Soup
---
1

yellow onion, diced

1 teaspoon

garlic, minced

1/2

head of cabbage, chopped

2

stalks of celery, sliced

2

carrots, peeled and sliced

1

can (14 oz.) diced tomatoes / 5 roma tomatoes, diced
Handful of sweet/Thai basil leaves

6 cups

chicken broth

1 tablespoon

thin soy sauce

2 teaspoons

vinegar / 1 lime, cut into wedges

2 tablespoons

fried shallots
Salt and pepper to taste
Spices:
1

cinnamon stick

1

star anise

3

cloves
---
Instructions
Over medium high heat, pour the broth into a dutch oven or stock pot
Add cinnamon stick, star anise and cloves
Add in onions, garlic, cabbage, celery, carrots, tomatoes and fried shallots and bring to a boil. Don't worry if there looks like there's too much cabbage, it will boil down
Reduce heat to medium and simmer until the cabbage is tender
Add vinegar in increments of 1 teaspoon, adjusting to your preference or skip this step if you prefer to use lime juice
Season with thin soy sauce, salt and pepper to taste
Add basil leaves and simmer for 1 minute
Dish and serve hot with lime wedges and/or Sriracha sauce
♡ Affiliate disclosure: As an Amazon Associate, I earn commissions from qualifying purchases from Amazon.com. You can learn more about it here.